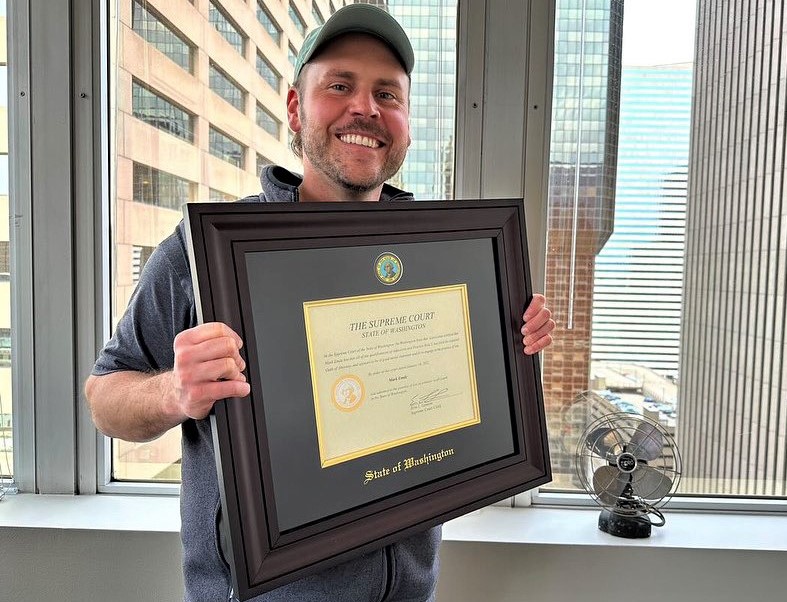 Law school graduation is a milestone achievement, one that deserves recognition and celebration. While many assume that expensive law school graduation gifts are the only option, you don't have to spend a ton of money to find something unique and thoughtful for your new lawyer. In fact, there are many law school grad gifts to choose from in a wide range of price points.
Gifts for Law School Graduates
Graduation is an exciting time for a law school student and for the loved ones who support them. Law school grads are about to embark on their careers, which can be both exciting and nerve-wracking. They may be worried about finding a job or having enough money to make ends meet while they're still figuring out how this whole "being a lawyer" thing works. If your loved one is a senior, consider getting them some law school graduation gifts that will help make their transition into the real world easier (and more fun!).
A law school graduate who is one step closer to becoming a lawyer has worked hard to get where they are. And, no doubt, will need a wide array of items to help them set up their future office. In need of law school graduation gift ideas for friends, family, or coworkers? We've compiled a guide to the best gifts for legal eagles. Whether you're searching for a unique gift for law school graduate students or for a son or daughter who's just passed the bar exam, check out our favorite law school graduation presents.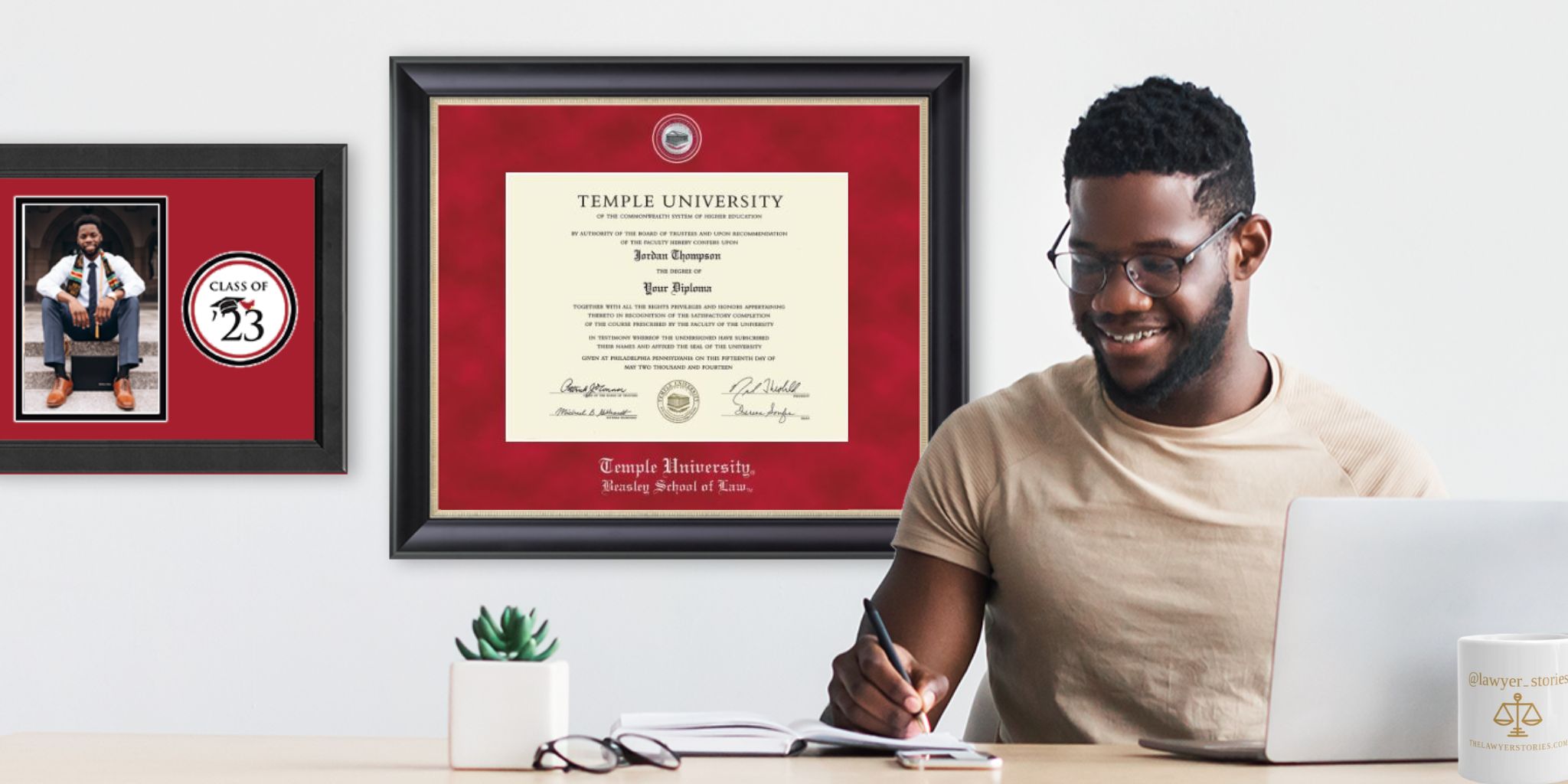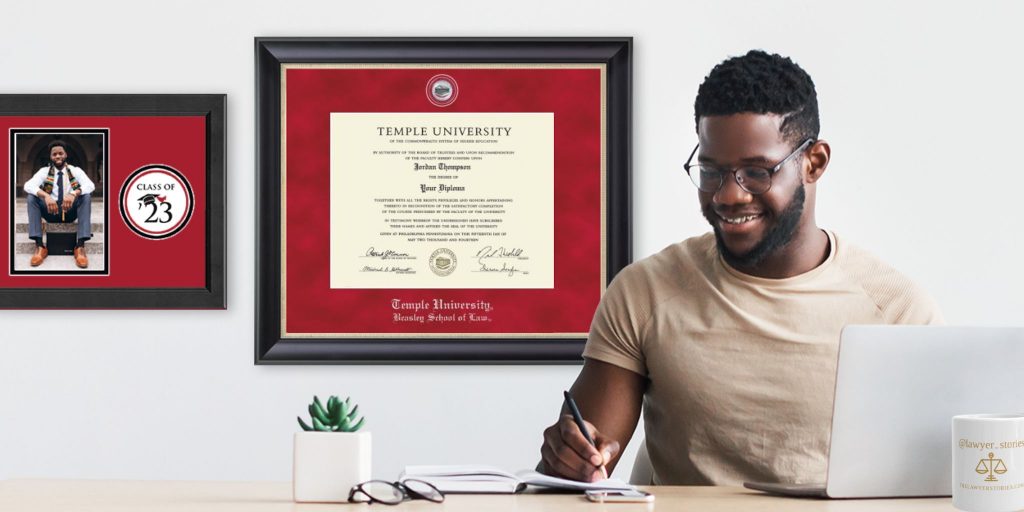 Law Degree Frame
Now that they're finished with classes and know what type of law they plan to practice, they should celebrate their academic success. Of course, a graduation party is a fantastic way to commemorate this major milestone in their lives, and what better way to celebrate them than with a thoughtful law school graduation gift that shows just how much you care?
Give them an officially licensed diploma frame embossed with their university name, school seal medallion, and law school embossing. Made by hand with archival-quality matting and mounting materials with superior craftsmanship, a Church Hill Classics law degree frame exudes elegance. It's the perfect gift for a new lawyer's office, instilling confidence in clients and coworkers alike. (Plus, you can use promo code Lawyer15 to enjoy 15% off $160+ orders on their site.)
Personalized Gavel
The tradition of lawyers receiving gavels dates back to the Middle Ages, when English judges carried them in court. Today, most lawyers use a wooden gavel for ceremonial purposes. Many are finished with brass and feature an engraved plate that can be personalized with their name and graduation date. These stately and elegant gifts for the lawyers and a visual daily reminder of their professional achievements.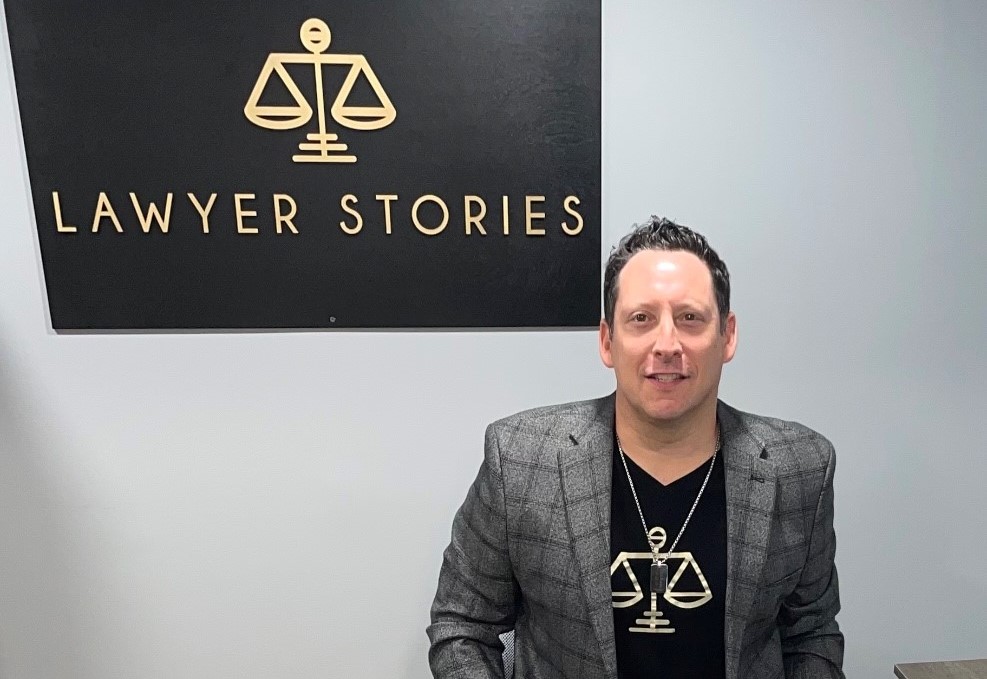 Lawyer Stories Gifts
Lawyer Stories is a global community dedicated to providing lawyers and law students with a platform to share their personal journeys to the practice of law. Their diverse and inclusive community connects legal professionals around the world for the purpose of networking in a positive environment and creating meaningful, professional relationships. Lawyer Stories Connect provides members with direct access to like-minded attorneys aiming to enhance their skills, grow their practice, refer new cases and share insights with one another, so it's a great resource for new lawyer.
Founder Benjamin R. Gold, Esq. hosts a weekly Lawyer Stories podcast, interviewing legal powerhouses such as Ben Crump, Gloria Allred, and Alan Dershowitz. This mentoring network provides recent law grads and new lawyers with direct access to like-minded attorneys aiming to enhance their skills, grow their practice, refer new cases and share insights with one another.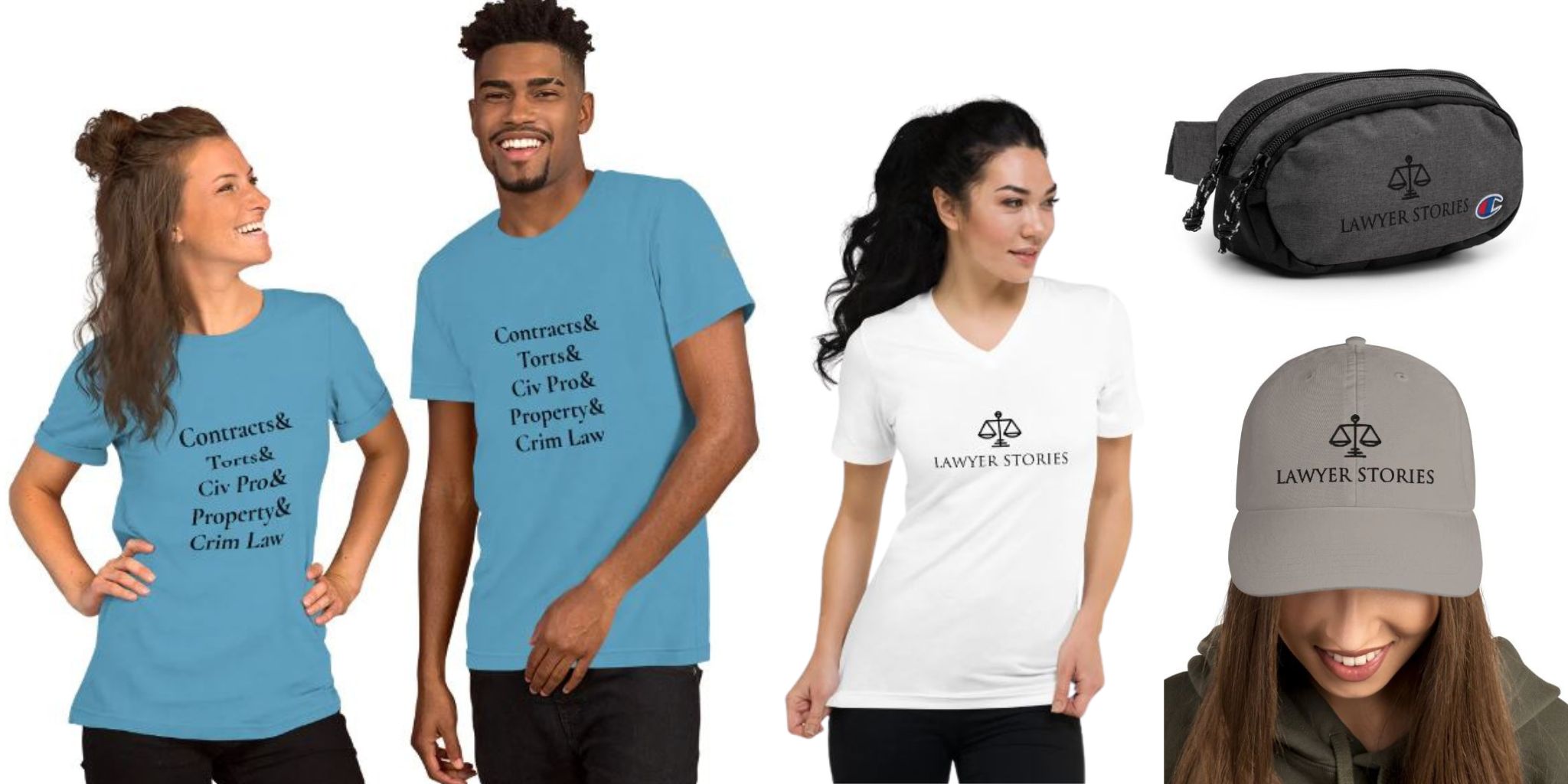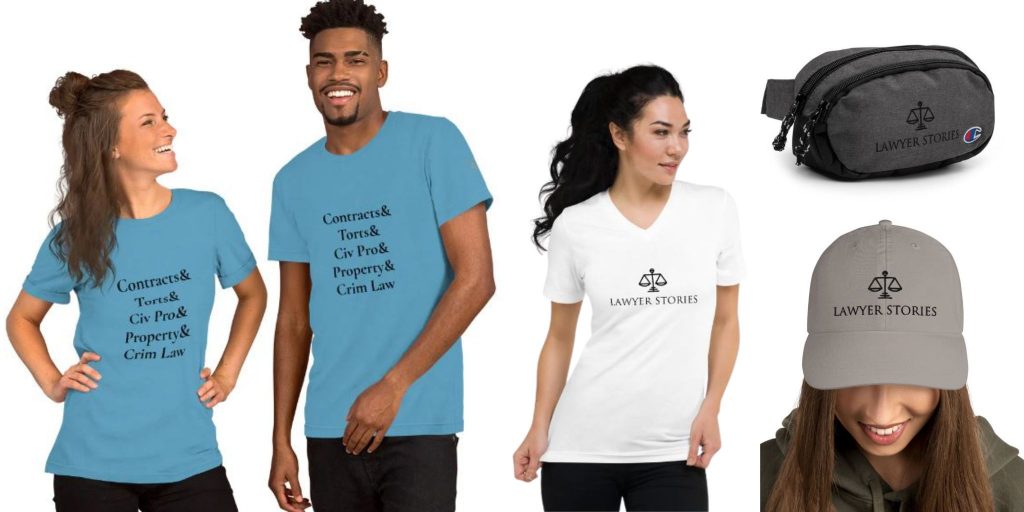 Help a new lawyer feel part of this legal community with thoughtfully curated Lawyer Stories gifts. From coffee mugs, colorful baseball caps, t-shirts, sweatshirts, Champion fanny packs, and more, you're sure to find something the new lawyer in your life will love and appreciate. They're a great way for legal eagles to showcase their profession and pride in their work.
Receiving lawyer-themed items can help lawyers feel appreciated and valued by their friends, family, and colleagues. And Lawyer Stories' fun and stylish gifts can bring joy and inspiration to their daily work. They're a meaningful way to celebrate the legal profession and provide a sense of camaraderie among lawyers.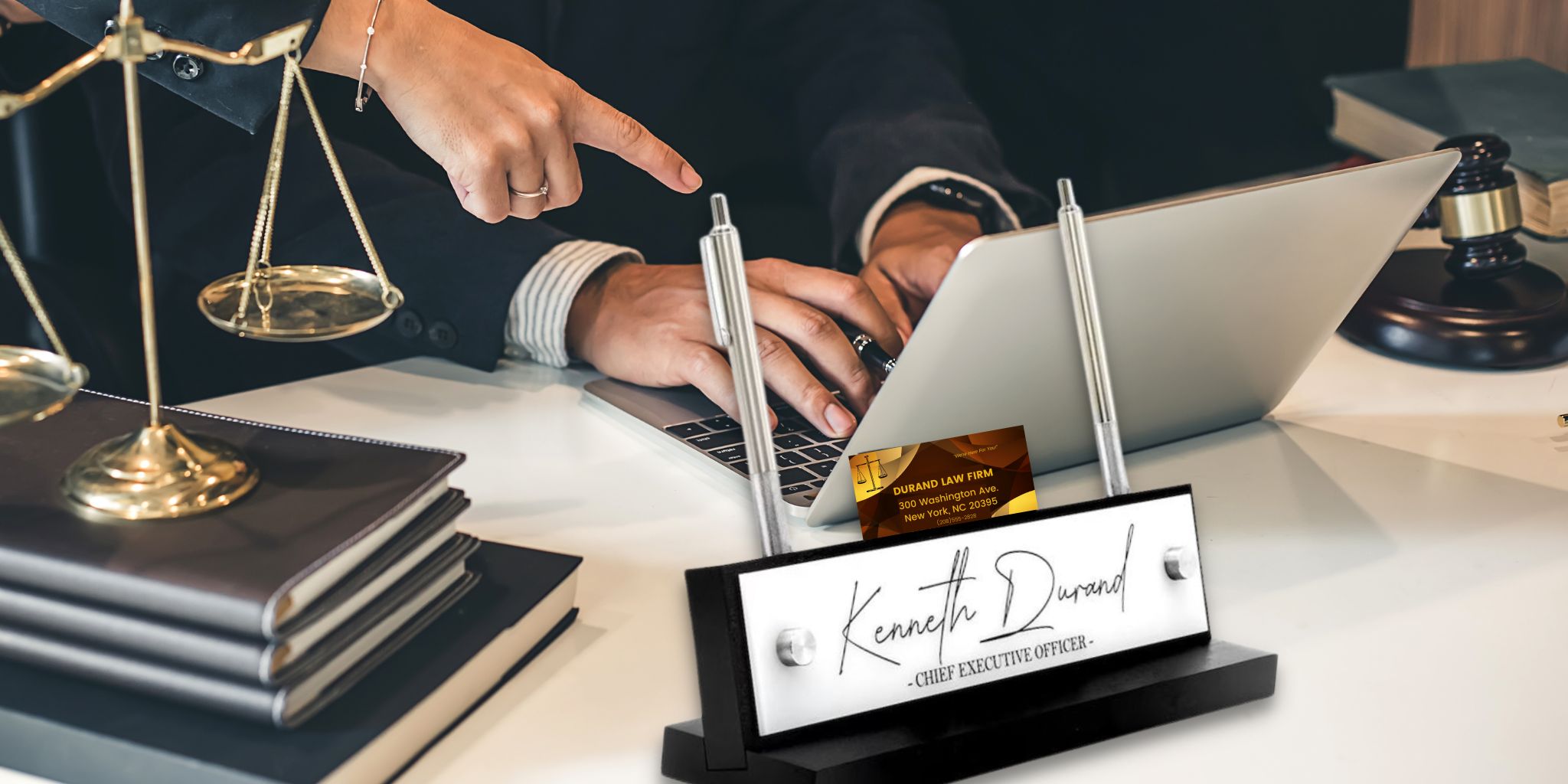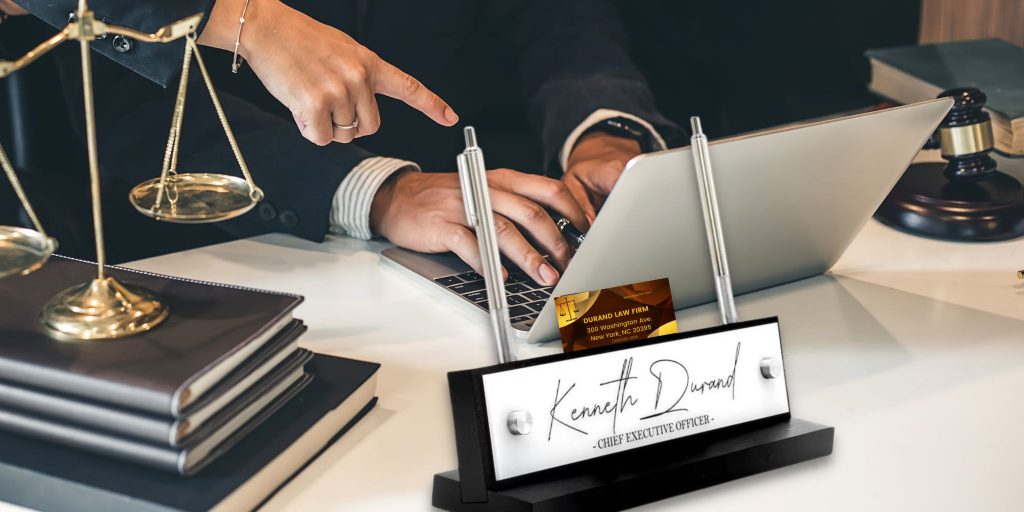 Personalized Business Card Holder
Centuries ago, barristers used quill and ink to painstakingly craft contracts on parchment paper, later transitioning to fountain pens in the late 19th century. Today, one of the most popular graduation gifts for lawyers are personalized desk pen sets with a business card holder. For a gorgeous office accessory personalized with their name and title, check out GaroSigns' Desktop Nameplate that holds two pens and your business cards. Choose your wood finish, fonts, ink colors, logo designs, and more for a one-of-a-kind grad gift.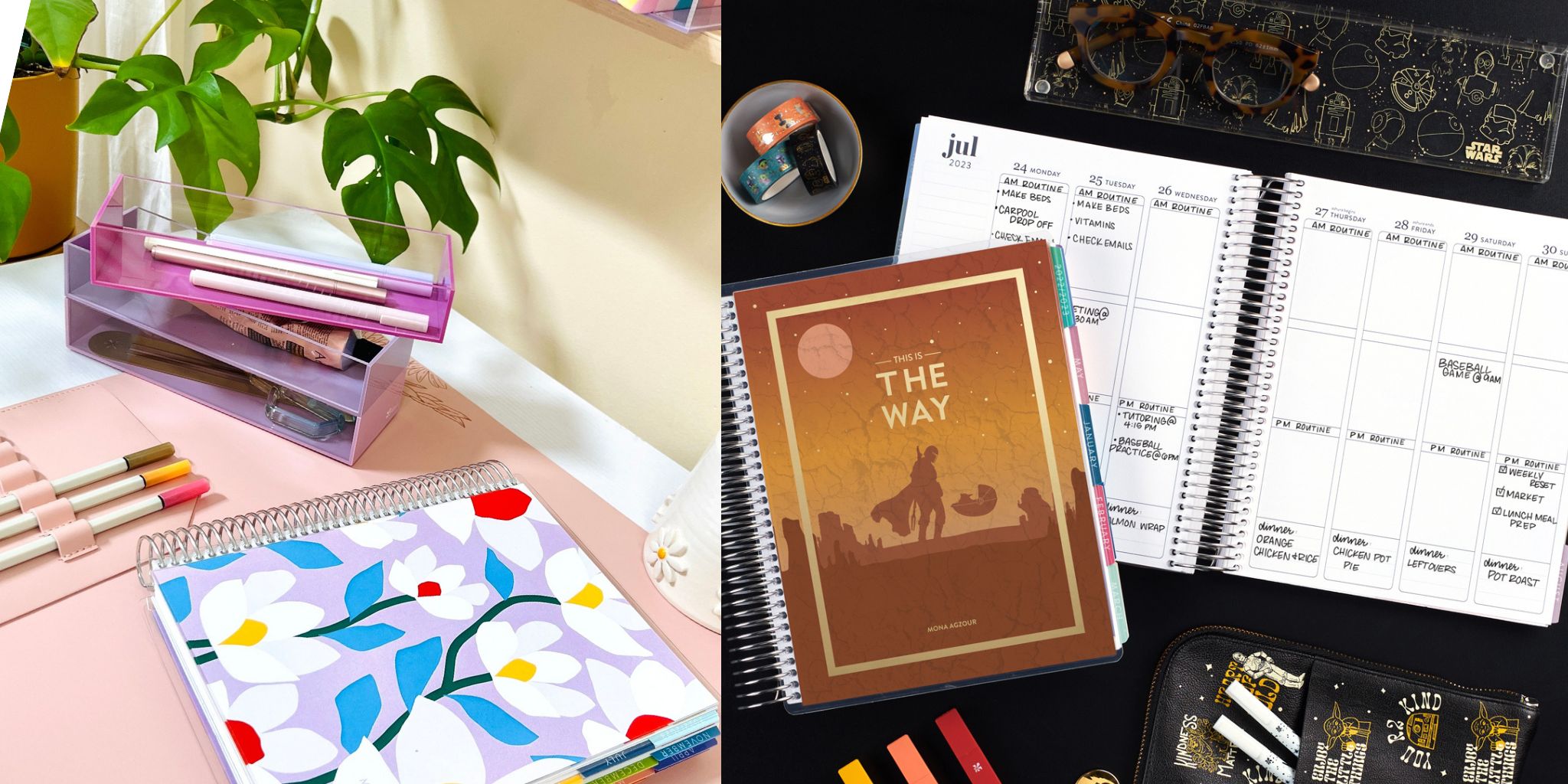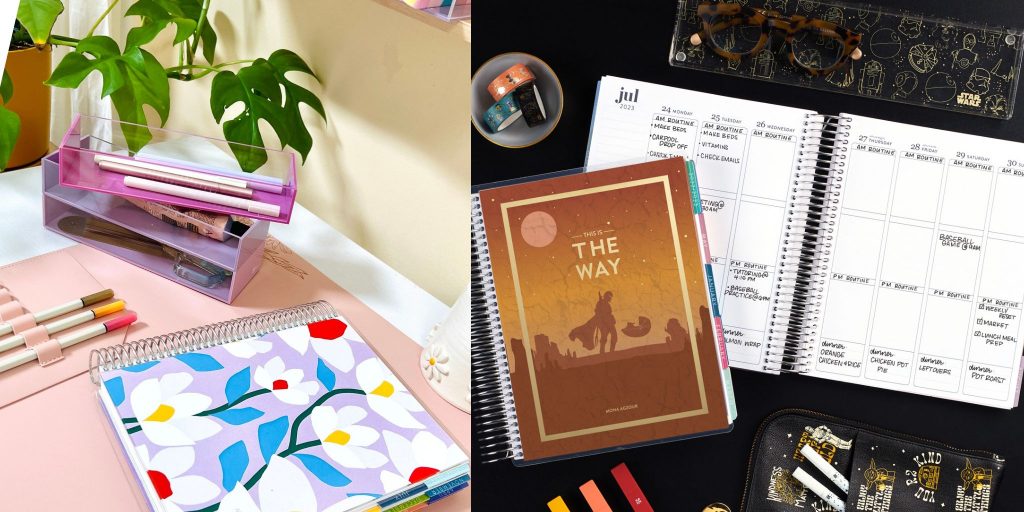 Desk Planner
Among great gift ideas for lawyers are desk planners. Those who have been practicing law for years know they're essential tools for organization and productivity. Lawyers need to be prepared and focused so that they don't forget the small details. Having access to quick information about upcoming events helps them keep on top of their schedules.
Decorative desk planners, such as those from Erin Condren, make great gifts. These are ideal for new graduates entering the workforce and those already employed in their desired job. Give a truly special graduation party gift in their school colors. Customize the front cover with photos of your choice and the recipient's name. Make it unique and memorable.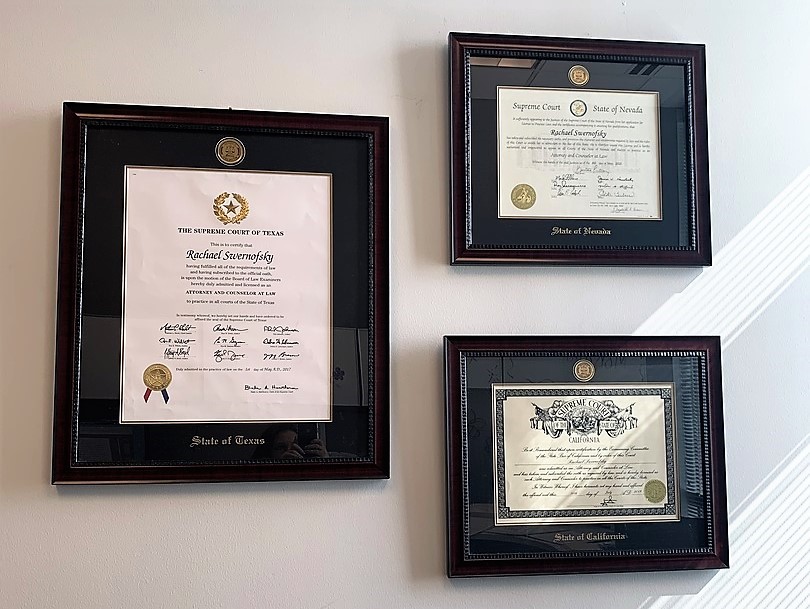 State Bar License Frame
Picking the right frame for your state bar license can make all the difference in how you present yourself as an attorney. It also helps protect this important license from damage as well as adding elegant style to the office décor. Don't let all of their hard work go unnoticed: Make sure their clients and colleagues know how much effort and dedication went into earning this prestigious credential. 
Displayed in a State Seal Frame at their firm, state bar certification exudes authority and expertise. Church Hill Classics carries frames bearing official government seals for all 50 states, either as medallions or embossed insignias, and the state name in gold or silver foil embossing. State Seal certificate frames are a great gift idea for showcasing more than just state bar licenses.  Other certifications, such as professional memberships, state awards, and law firm group photos can also be featured in companion State Seal Frames.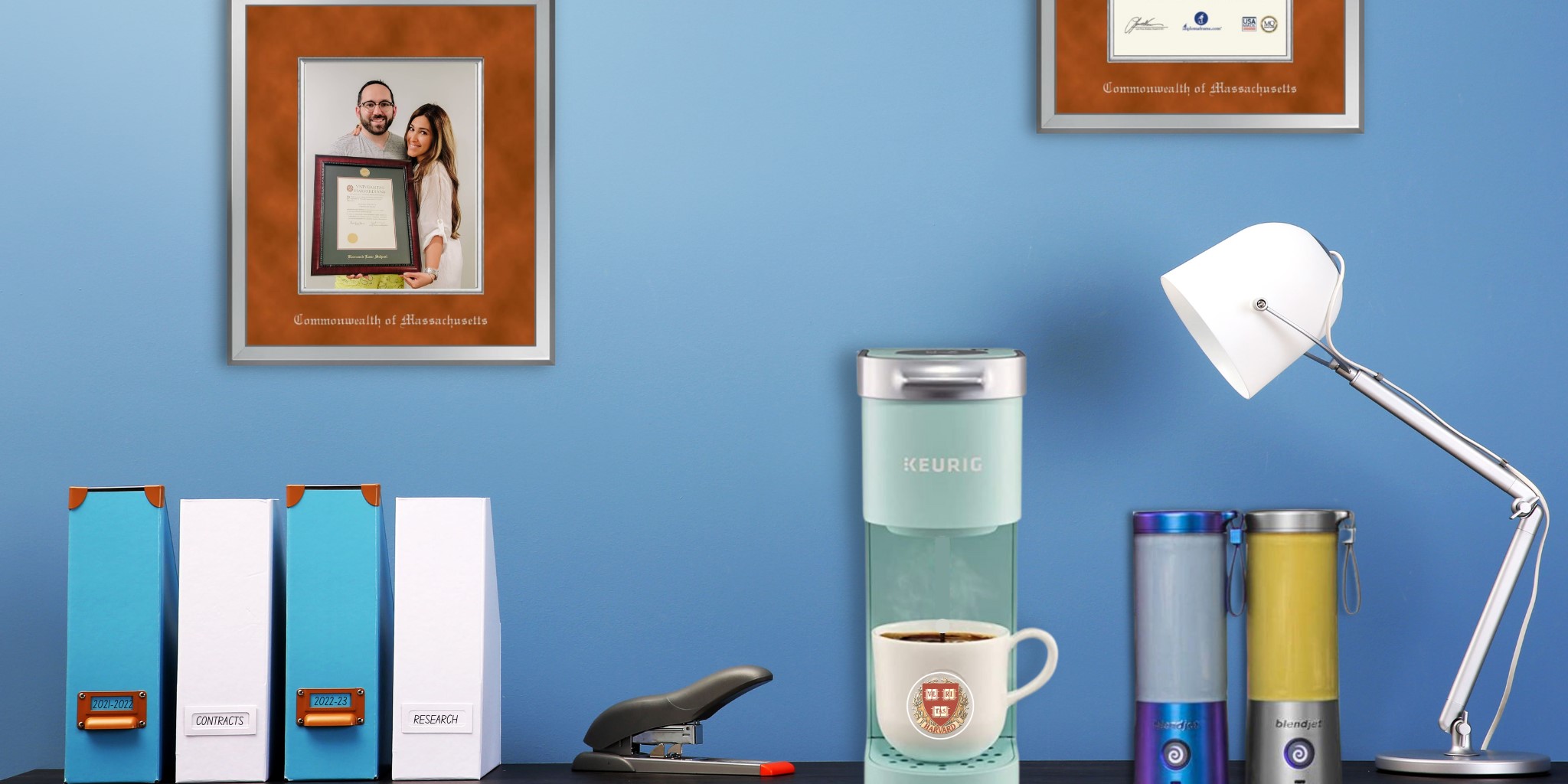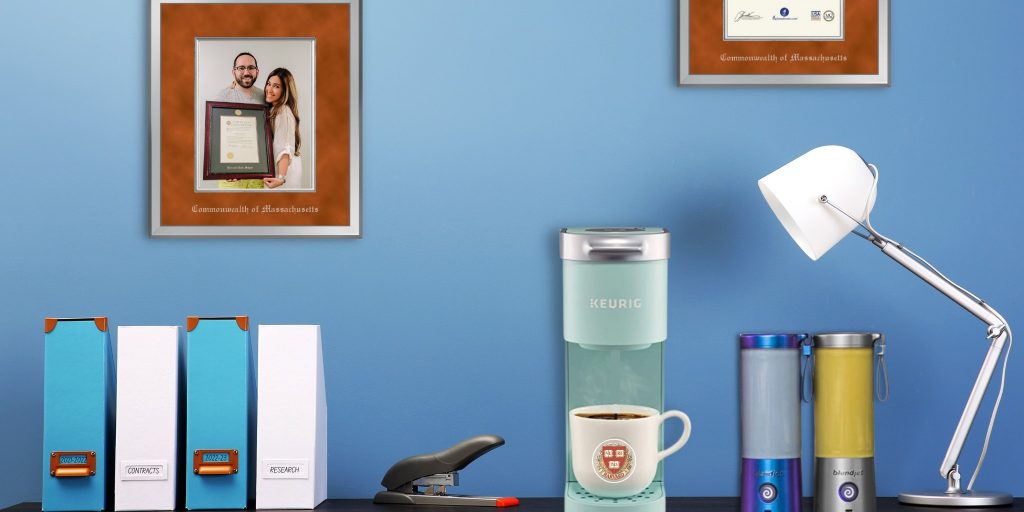 Coffee Maker or Blender
There's no better way to start your day than with a cup of coffee. And if you're going to be working long hours, that first cup needs to be strong and caffeinated. Instead of a Starbucks gift card, consider a single-up coffee machine that's compact and available in stylish pastel or vibrant colors to complement their home or office decor.
A portable blender like BlenderJet is also an essential tool when it comes to preparing quick and healthy meals. It's easy to blend up smoothies or protein shakes and enjoy a burst of energy while drawing up contracts or conducting research. Best of all, thanks to its lid, you can take it on the go if you have to meet clients or drive to the courthouse.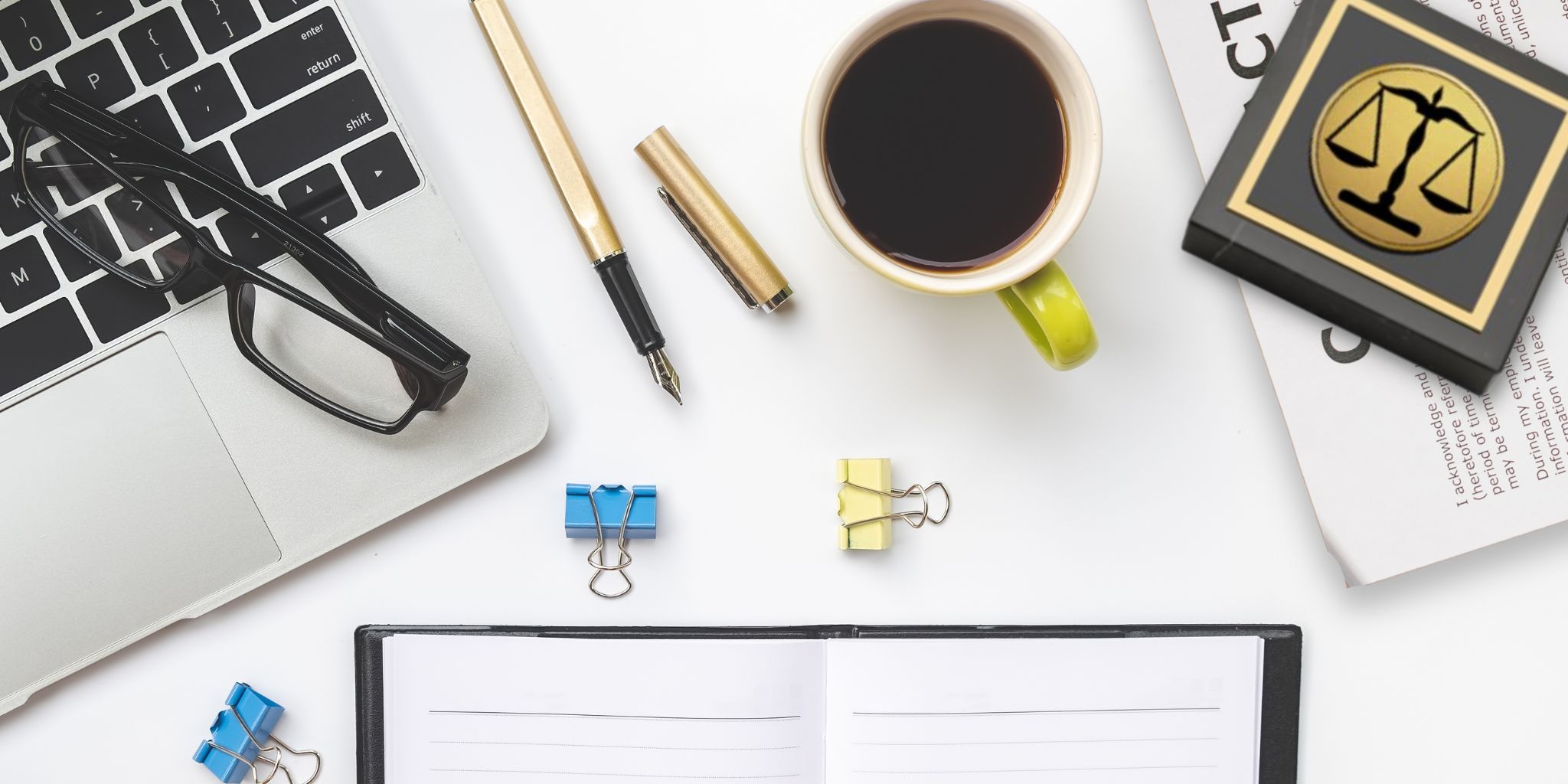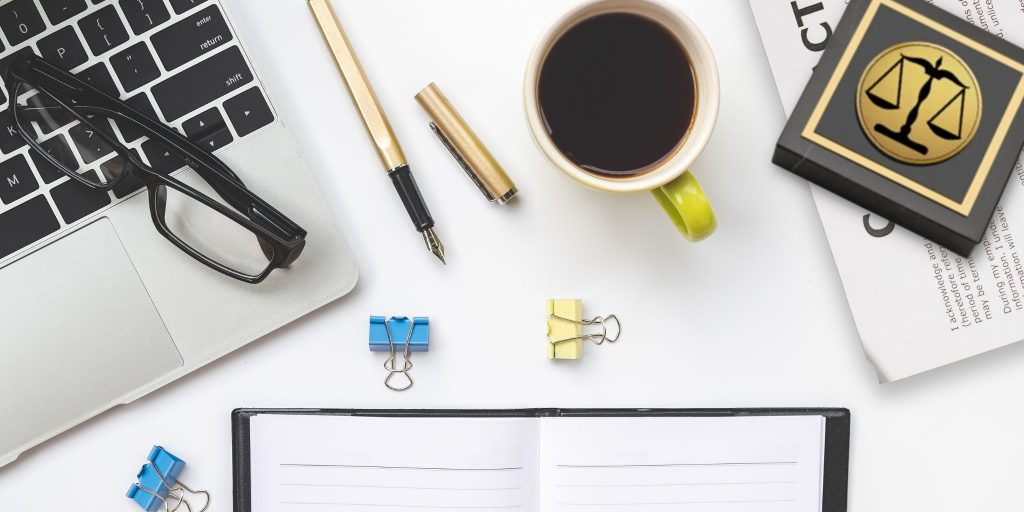 Scales of Justice Paperweight
Lawyers often have a lot of documents and paperwork to manage, which can easily become disorganized or cluttered on their desks. A Scales of Justice paperweight can help lawyers keep a stack of documents organized while they work on them or while they wait for them to be signed or filed. Moreover, this black marble paperweight features a two-toned engraved medallion of the scales of justice insignia, adding a touch of elegance to a lawyer's desk.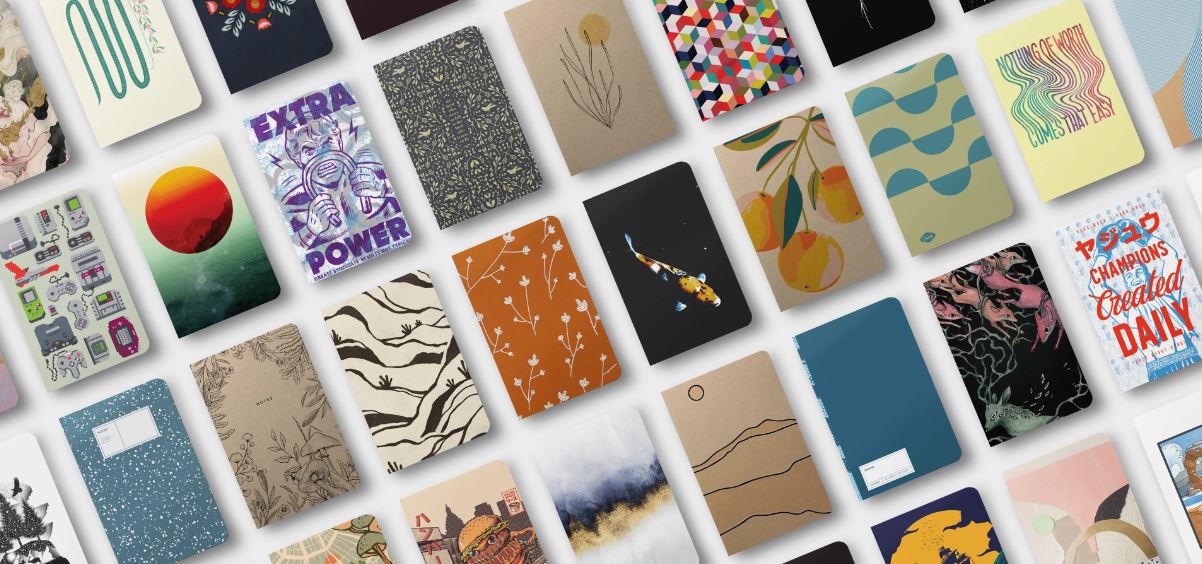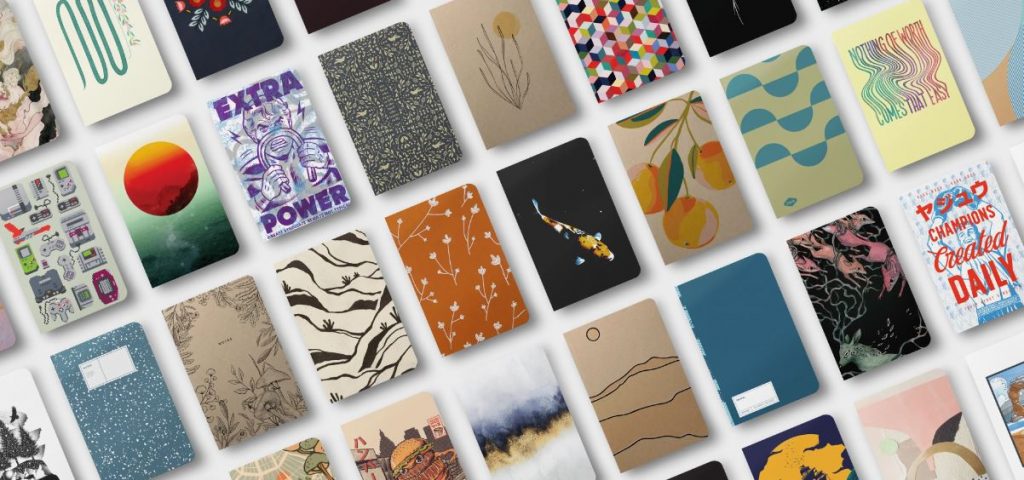 Custom-Made Journals
Lawyers are always taking notes, whether it's during client meetings, court hearings, or legal research. They need to keep detailed records of their work and communications with clients. Having a notebook dedicated to this purpose can help them stay organized and ensure they don't miss any important details.
Custom-made journals are great for lawyers who often need to brainstorm ideas for legal strategies, arguments, and case theories. A blank notebook can be a great place to capture these ideas and work through them. Denik notebooks can be customized to suit the recipient's style and preferences. You can choose from a variety of notebooks with a specific cover design or create and upload your own artwork to personalize.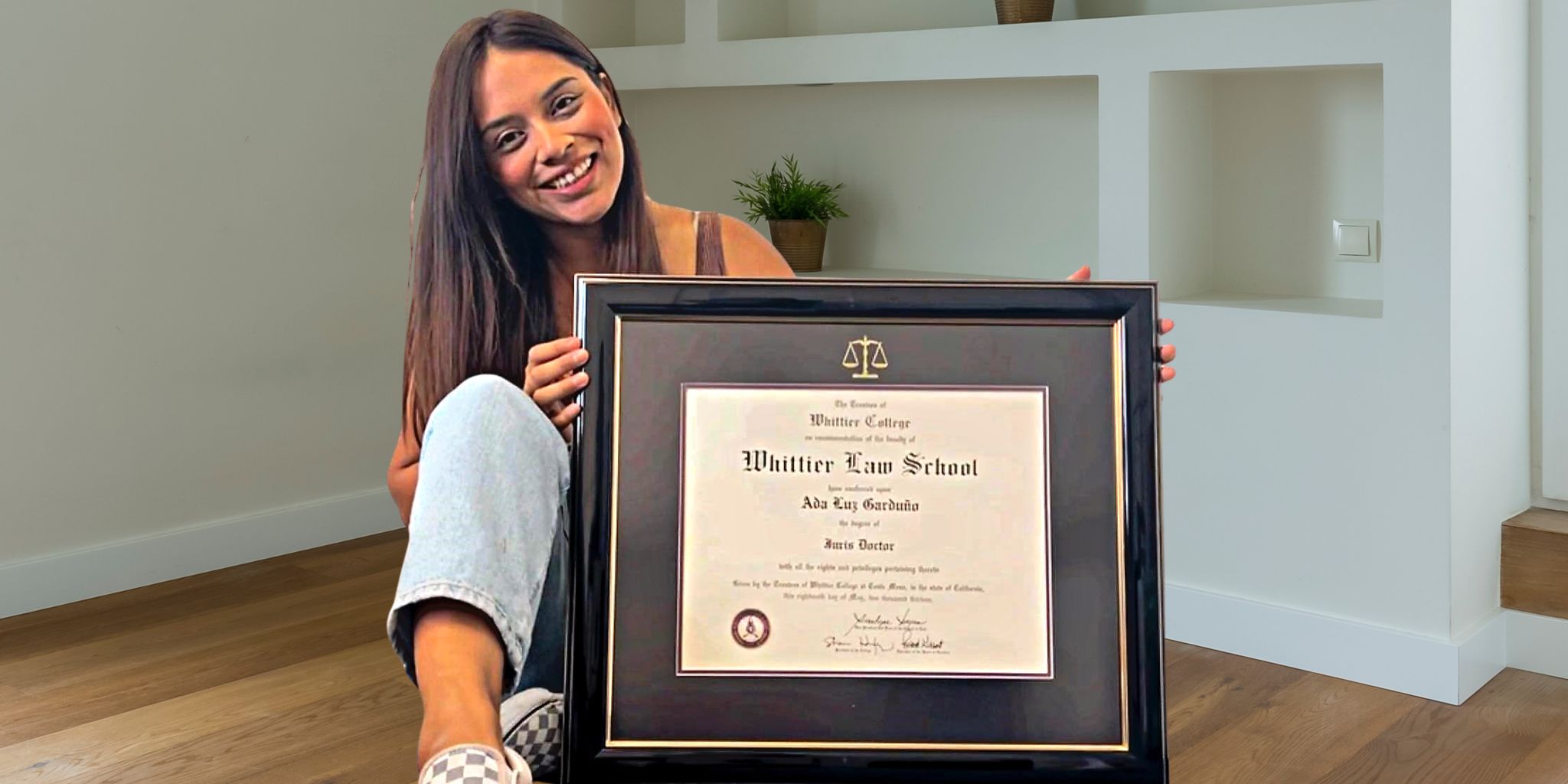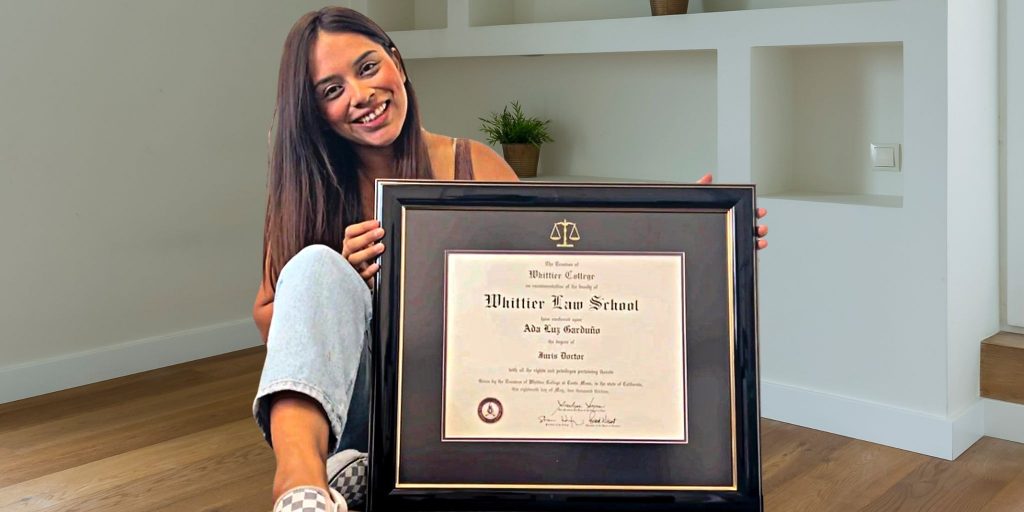 Legal Logo Certificate Frame
New lawyers will want to display their college degree or state bar credentials in a frame that bears the insignia of the scales of justice in silver or gold foil embossing or as a gold engraved medallion. A lawyer logo frame commands attention in any office decor and is available with an customizable nameplate, which can be engraved with their name, college, and class year. A Church Hill Classics certificate frame instantly instills confidence in clients and partners alike. Best of all, you can customize the mouldings and mat colors to suit any and every law firm decor.
Celebrate Their Success
All of these unique law school graduation gift ideas are great ways to show your appreciation for your graduate's hard work and dedication to the laws that give us all the freedoms we enjoy. Lawyers spend a lot of time working hard to build their careers and representing their clients, so they will appreciate items that acknowledge their accomplishments.
RELATED BLOGS YOU MAY ALSO LIKE: