Professional Membership Certificate & Association Frames
We offer custom certificate frames for countless professional associations including medical, dental, legal, and accounting certifications and degrees. Let us showcase your success with a document frame that features your association name and logo with a variety of medallions and embossing options.

Find Your Association or Organization
Shop Our Best-Selling Association & Certification Frames
Search your Association or Organization

Type 1 or more characters for results.
Don't See Your Organization?
Design your very own document frame with our user-friendly customization tools.
Create-A-Frame
Career Logo Frames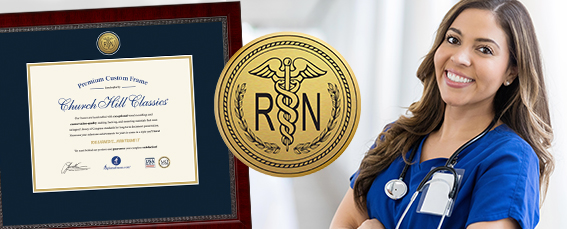 Frames For State Licenses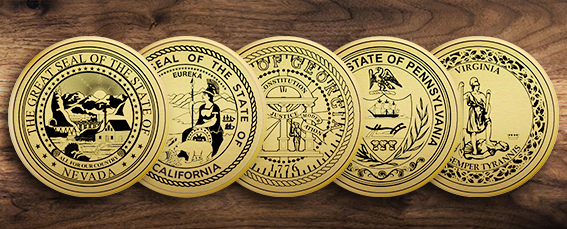 Don't See Your Association?
Our partnership program offers a great way to generate non-dues revenue while building visibility for your organization. Members display branded association frames in their offices and homes, and YOU earn a commission on sales. It's free and easy to get started designing a custom association frame! Contact us at 800-477-9005 or info@diplomaframe.com for more details on creating a custom frame for your organization. All of our frames are always handcrafted in the United States with quality and durability in mind.
An association frame makes the perfect gift for yourself or a loved one who has recently received an association certificate or completed a certificate program. There's no better gift that's both personal and practical. You're sure to use your association frame for years to come to proudly display your achievement!
We take pride in offering frames for certificates and degrees across a variety of professions and organizations. Easily search for yours and find a custom association frame. You never have to worry about knowing the dimensions of your association certificate. Simply find your association and we do the rest. Don't know where to start in your search for an association frame? Browse our most popular frames for certificates to see if any catch your eye. These are just a handful of the authentication frames we offer.
We know there are an endless amount of organizations in the United States. We make it easy to customize your association frame to showcase any association certificate! The same is true if you don't see your association represented among our many picture frames. If you operate an association or certificate program that you want to create a custom frame for, you can request a frame from our team.