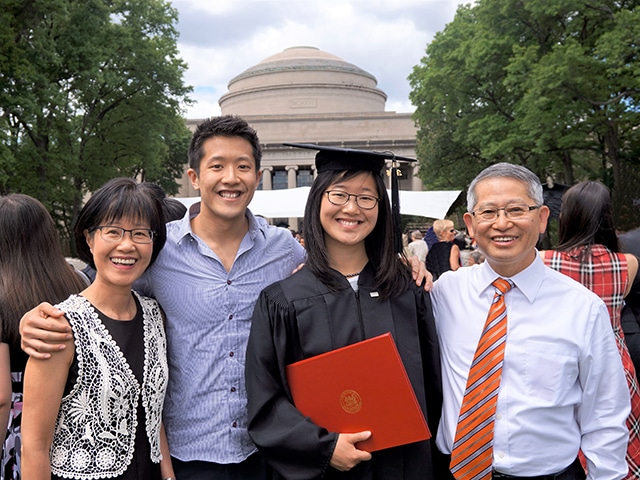 At Church Hill Classics, we strive to create WOW moments in our customers' lives. Our crowning achievement is when our customers return the WOW in the form of a glowing testimonial, and that's just what Yung did for us in the following letter, which is being reprinted with her permission (and her amazing photos!). Here is a customer's story about the best diploma frames.
Spring decluttering time.
"Oh gosh, these are still sitting here in the closet!", five huge, sturdy, and heavy cartons containing diploma frames from Church Hill Classics for the kids.
The first one was ordered back in 2010 when a flyer came in the mail around Lawrence's graduation time. As a parent who went through the exhilaration of the MIT admission, the gratitude of his laudable performance, and the excitement of a degree completion, how could I not get something to commemorate his life milestone?
So I picked a diploma frame. A nice one worthy of holding precious memories.
A year later, another advertising leaflet arrived. Oh, should I get another one for his master's degree, plus another one for the "extra" bachelor's degree he got last year to our surprise? Maybe I should.
So three frames found their abodes in the closet.
Three years later, in 2013, the same promotional mail came. Well, how can I just buy for Lawrence and not for Leslie? They are both my children and both graduated from the same top-notch college. I have to be fair. Okay, I'll order another piece to match. A year later…another piece for her master's degree.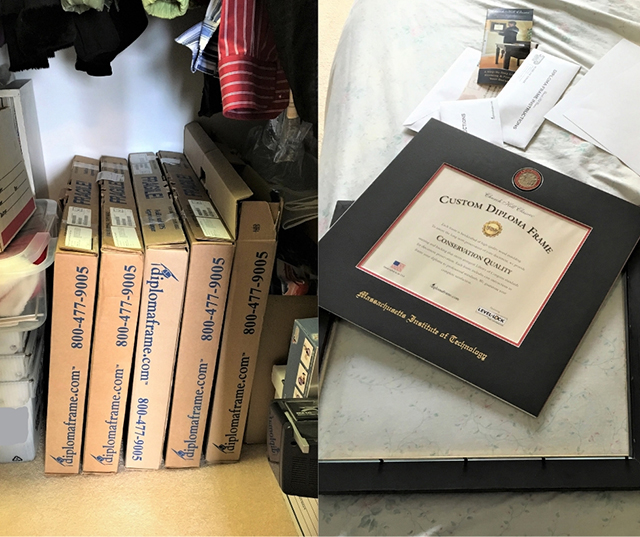 Five frames! Money well spent, but they sat in the closet after all the commencement ceremonies were attended and life moved on in the empty nest.
"Something has to be done! I cannot let money sit in the closet." I finally opened one of them.
The diploma frame was so well packed in the thick and durable box, tightly shrink-wrapped and sartorially fitted in its container. I was amazed not only at the superiority of the packaging design, but also at the respectful business principle of offering the best to protect a purchased commodity.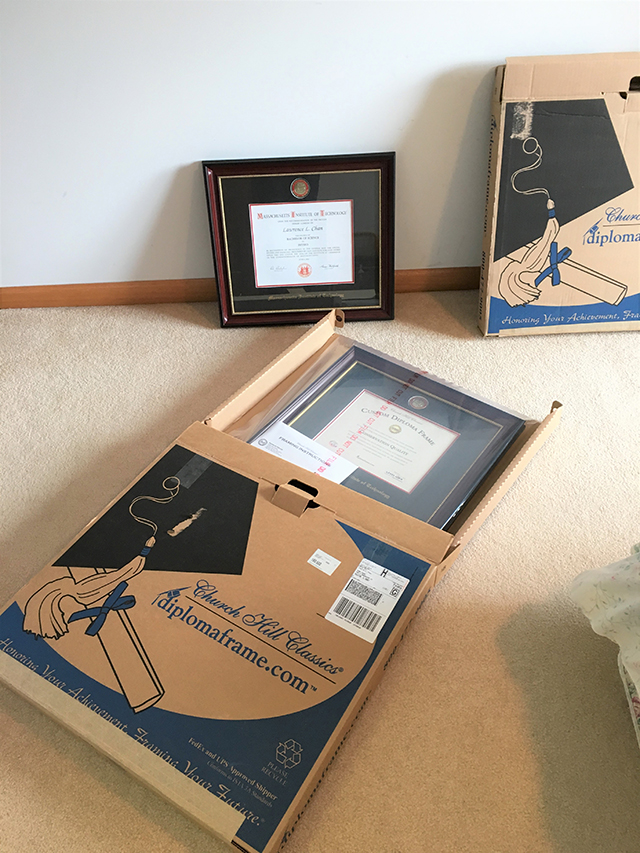 I removed the wrapping and was enthralled by the beauty of the frame! Gorgeous solid hardwood moulding with finely glossed cherry lacquer so deftly crafted with the best workmanship. The gold beads fringing the moulding delicately gave an ornate yet classy touch to the entire frame.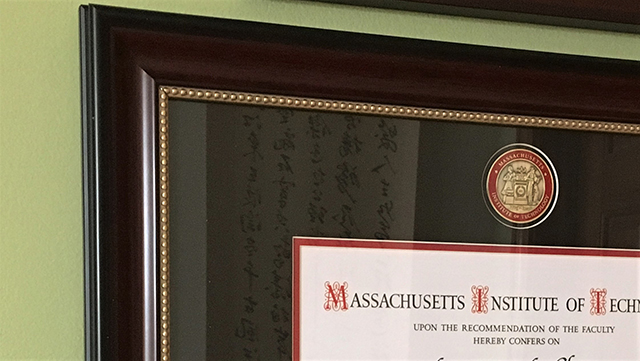 The red and gold dual-color bronze medallion gave a superior faceted highlight to the piece, and the matching museum-quality mat completed the whole frame like a piece of art.
What a refreshing delight! There are still people who understand excellence in craftsmanship, who respect the importance of product quality, and who dedicate their efforts and time to create things which last and shine in people's lives.
In the course of five long years during which these frames were ordered, the quality of the frame, the wrapping, and the carton package did not change a bit. It is like a breath of fresh air in the modern world when cost-cutting and effort-saving are the paramount concerns for so many businesses.
Indeed, there is no shortcut to distinction, no fast track to excellence. Only an insistence on fineness. But do people still value and adhere to this?

I opened the boxes one by one and finished the framing project by following the instructions that came with the products, like a good student doing an assignment tailored by a master.
We decided to put them up on the second floor hallway instead of the lower floor front, so our house would not look like a clinic when visitors come into our foyer. After all, a touch of humility matches the homeowners' (and the graduates') traits a little more.
Lim and I stood in front of the displayed frames and studied the diplomas carefully, word by word, for the first time.
Hard work! Not so much from our parts as parents, but from the little ones all those years, from pristine childhood to blooming youthful years, being so persistently enthused by their diligent studies, so dedicated to incessant exploration into boundless knowledge, so joyfully curious and passionate in seeking delights from everyday life, yet so modestly aware of the unfathomable depth in true erudition and excellence.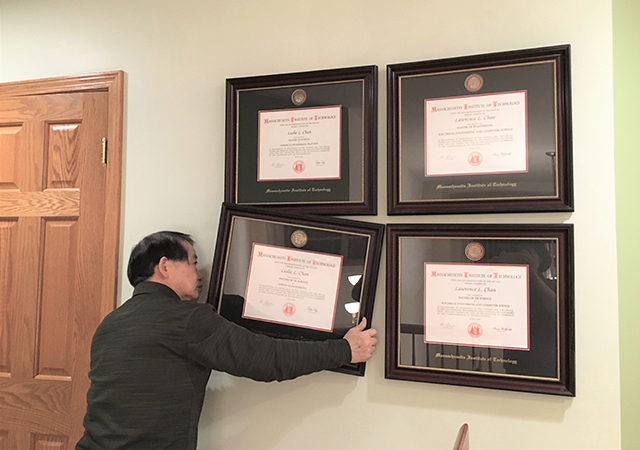 A diploma is just a piece of paper. Yet it holds history and presence, dreams and efforts, goals and attainments, failures and glories. It is not an accolade for bragging. It is a memento for reflections and a propulsion for the future.
The weightiness of the frame carries the diploma's importance; its supreme workmanship echoes the merits.
I salute the craftsmen and workers who take pride in their daily work, dedicated to production while striving for perfection. I thank businesses that treasure quality and refinement as much as their balance sheets and reputation. They make this country magnanimous and beautiful, not only for me, an immigrant once from miles away, but also for my children who are privileged to enjoy all the wonderful resources and goodness, and for everyone else who lives here with infinite hope and reachable joy.
Thank you!
Yung Chan