Earning your bar certificate is a great accomplishment! From the endless hours of studying to sitting for the multi-day exam, your bar license represents all of this hard work and the promise of a bright future in the law field.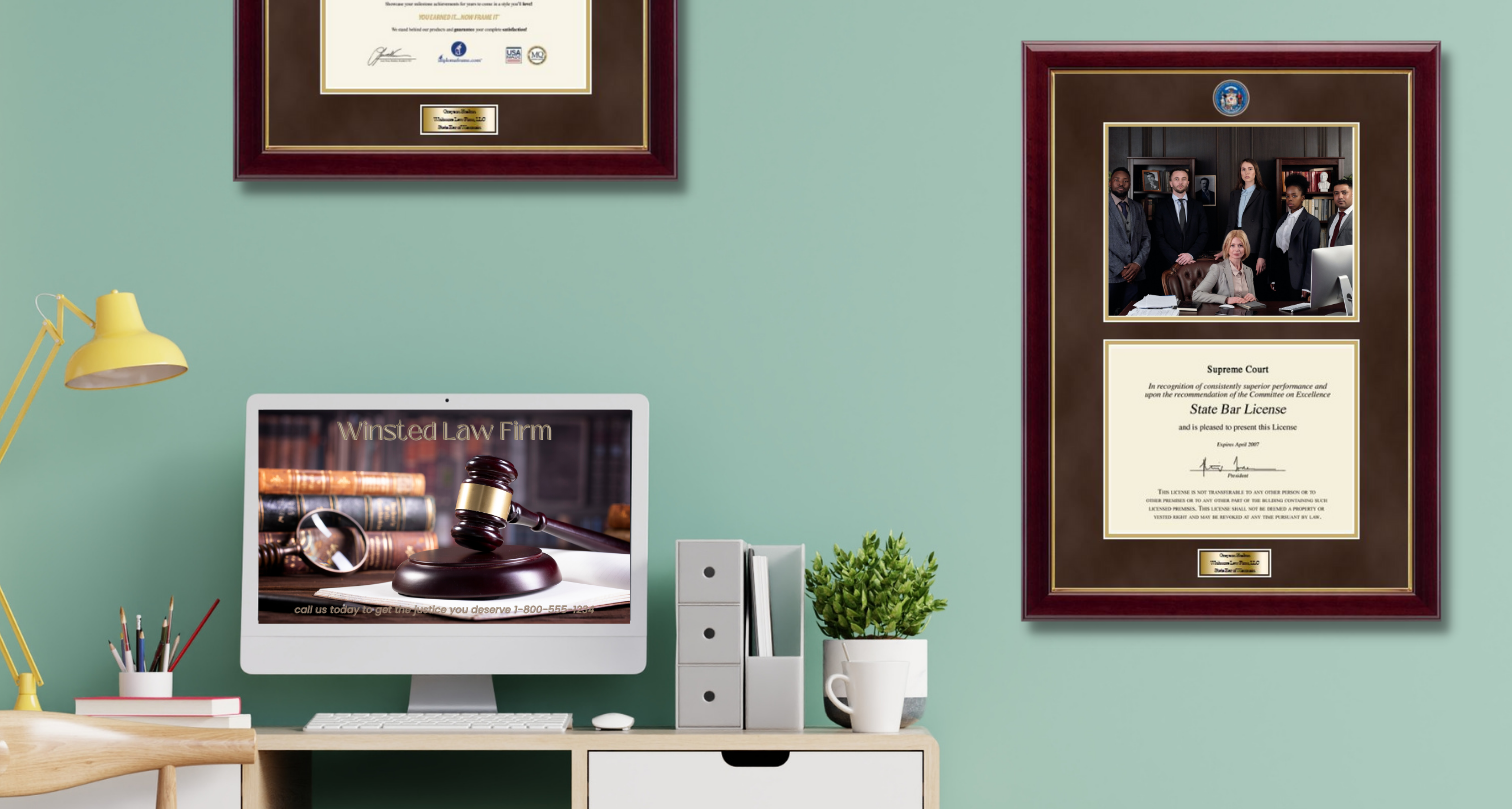 Display this achievement with a professional-quality State Bar Certificate Frame, which will preserve and protect your bar license for a lifetime. This document is truly priceless, and a high-quality bar certificate frame is essential to protect it from dust, dirt, and even UV rays. These custom frames make the perfect gift for a new attorney or lawyer to showcase their credentials in their home or new law office!
A popular law license frame style for a bar license features a medallion of the state seal and embossing of the state name. Every time the recipient looks at their bar certificate frame they will be reminded of their accomplishment. The state seal included on our bar frames is also a great way to show potential clients your qualifications. If you pass the bar to practice law in multiple states, you can seamlessly add your new certificate to your collection with a cohesive state bar license frame.
Make sure your bar license frame stands out. Choose from a variety of different molding and matting options to fit your style and office decor. The selection of classic wood bar frames and additional details means you can create a state bar license frame that will look professional in any law office for the years to come.
Start designing your custom state bar certificate frame today. You can't go wrong creating a bar license frame based on the recipient's personal taste and career achievements. Get inspired by our traditional bar frames and add personal touches to make it a truly one-of-a-kind gift your new attorney or lawyer will cherish!
We also offer frames for the Supreme Court of the United States and the United States Court of Appeals.
Don't know where to start with designing your bar license frame?
Get in touch with the team
at Church Hills Classics! Our customer service team is happy to answer any questions you may have about our bar frames and other diploma frame options.
---

---