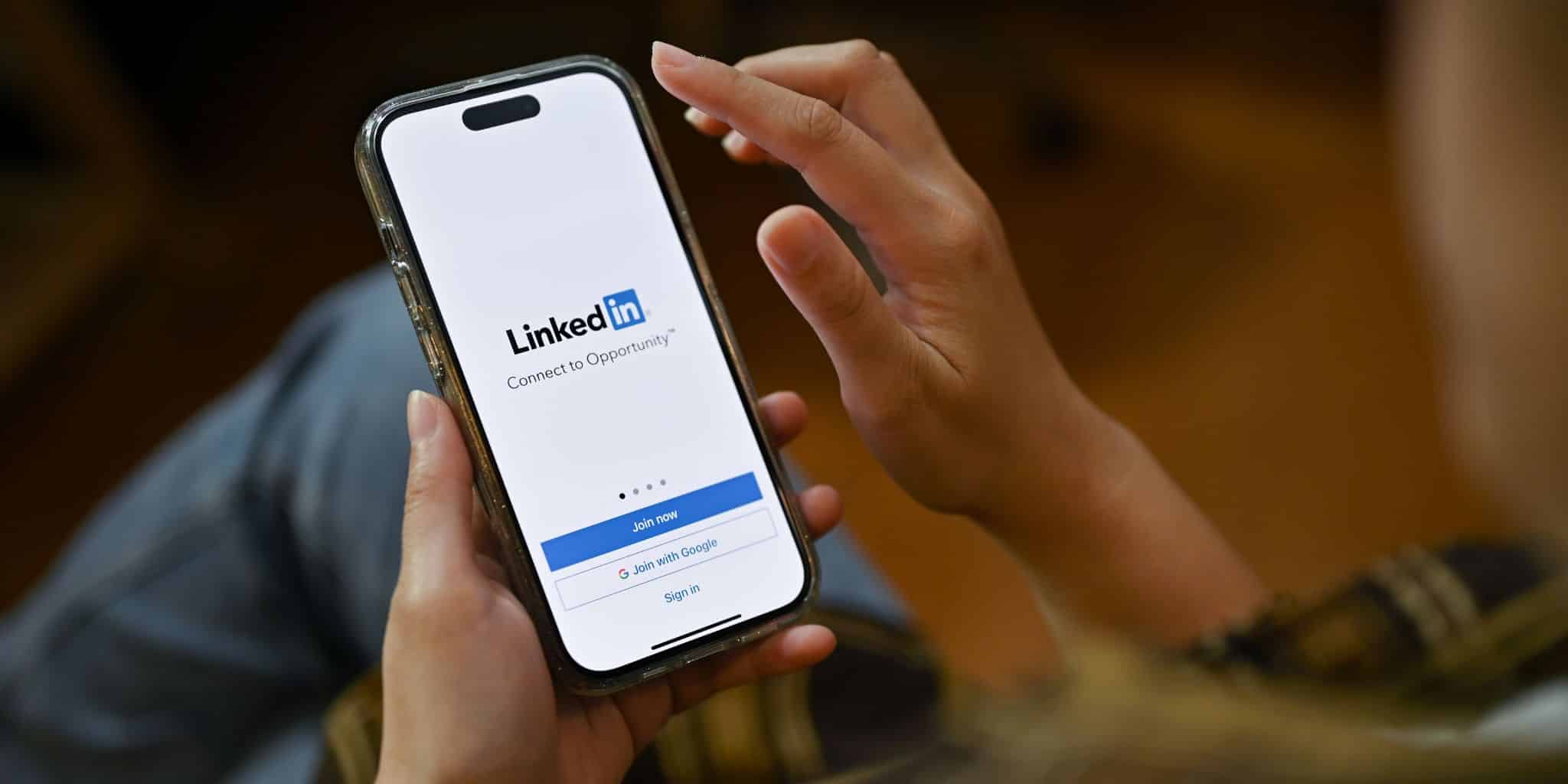 If you're an upcoming or recent college graduate, your top priority is likely finding a job in your field of study. One thing that will help your chances of getting recruited or interviewed is your LinkedIn profile.  LinkedIn has long been recognized as the premier professional networking site that helps employers and prospective employees find their workplace match. However, to really attract the attention of potential employers, a recent college graduate LinkedIn headline could help. 
Today, we're talking all about LinkedIn headlines for recent graduates. Even if you're still a student in college or are just job-hunting, you'll find all the tips you need below.
Why Should I Use LinkedIn?
Before we talk about writing eye-catching headlines, let's address why you should use LinkedIn in the first place.  LinkedIn is an excellent source for networking. If you have recently graduated from an institution of higher education and don't have much work experience, joining LinkedIn will help you meet people in your desired field of employment. Getting to know others who do what you want to do can help you encounter new opportunities for both learning and employment. 
Job recruiters regularly use LinkedIn as a tool for finding new and qualified employees. A LinkedIn headline and profile will help you get seen by the right people so you can build professional experience and insight. Work with your network to get recommendations and endorsements and further establish your expertise. What's more, a recent study found that 61% of employers won't hire a candidate if they don't have a LinkedIn profile. That means that even if you were recruited outside of LinkedIn, you're less likely to get the job if you don't have an active profile.  
Using LinkedIn is also a great way to "recruit" employers. Before applying for a position at a company, take some time to research the business and explore its LinkedIn profile. Doing this will help you see if the company culture, values, and processes are right for you before you take the time to interview. 
Another reason to use LinkedIn is to stay in the loop. Whatever your area of interest or expertise, thousands of resources, networks, and professional information are available on the site. You will increase your knowledge and stay up-to-date in your field as you network with similar professionals who are active on LinkedIn and engage in site features, like article sharing and commenting. 
For a recent college graduate, these benefits are irreplaceable. Building an attractive LinkedIn profile means you also need a great LinkedIn headline.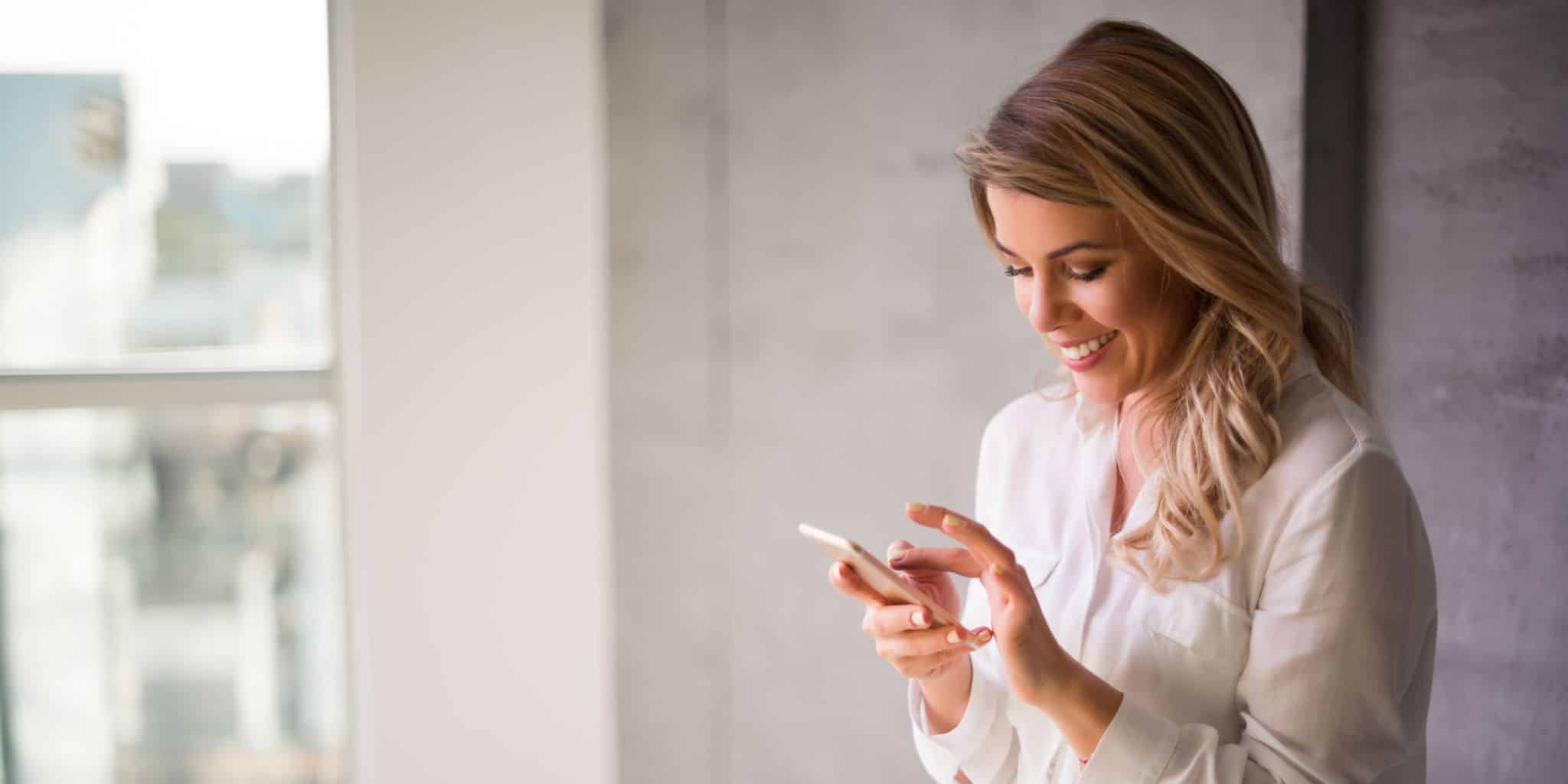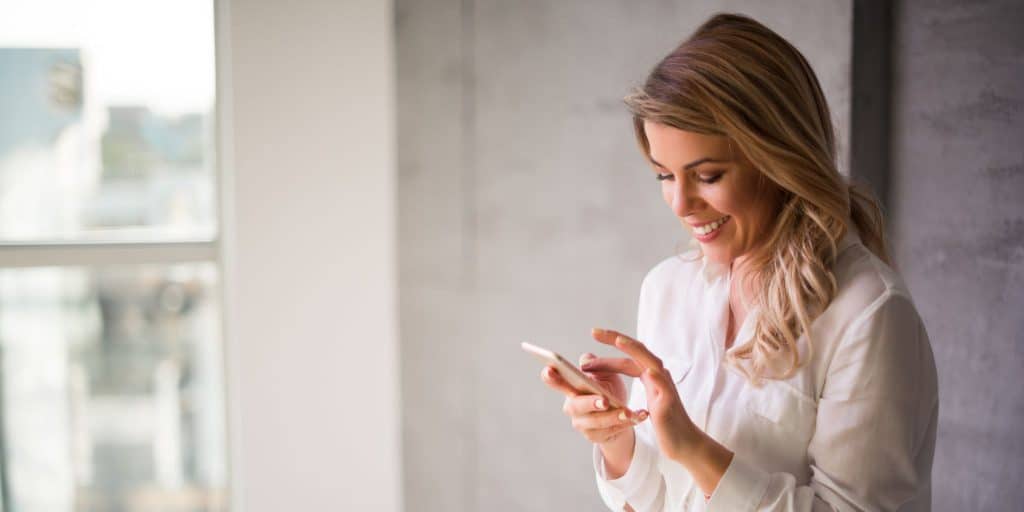 What Is a LinkedIn Headline? 
A LinkedIn headline is a crucial yet often overlooked part of your overall LinkedIn profile. It is a summary of your current professional status. This text appears just below your profile name and its accompanying introduction. 
You can create or change your headline when you graduate, get a new job,  or gain certification. This will ensure potential employers see the most updated and relevant information about your experience and expertise. 
If you don't have that much professional experience yet, don't worry; even a recent college graduate LinkedIn headline can work to show your professional value. 
Why Do I Need a LinkedIn Headline?
The primary purpose of a LinkedIn headline is to help get you hired. It does this through two main methods. First, it allows you to sell yourself. A great LinkedIn headline will allow you to present your best professional self to people who look at your profile. A relevant headline will clarify the services you offer, the qualifications you have attained, or the value you can bring to the right organization. 
Secondly, it allows you to be seen in searches. Using keywords for your industry or skills will allow your profile to appear in more searches performed by recruiters and hiring managers. In fact, LinkedIn's search algorithm prioritizes profiles that have optimized headlines. Ensuring you have the best headline possible will make it easier to appear in those searches so you're seen by more prospective employers. 
What Should a LinkedIn Headline Say if You're a Recent Graduate?
Now that you know how important your headline is, you're probably asking yourself the following question: What should my LinkedIn headline be? 
Your headline will depend on your personal situation. It will be different if you are a current student, recent grad, employed, or searching for a job. 
Usually, you'd start your headline with your current job title. However, if you're a recent graduate that is not currently employed, you'll want to explain who you are and what you studied. Including what you are looking for job-wise will help recruiters from relevant positions that fit your new qualifications. 
When crafting your headline, focus on keywords relevant to your area of expertise that will appear in LinkedIn's algorithm. You should keep your headline under 120 characters, so choose your keywords carefully and ensure they clearly represent what you offer. 
It's okay to experiment with different headlines to see what works best. When you start seeing results, make a note of the headline that's working and why it may be performing better than others. Keep those reasons in mind when you update it with a new role. 
You could also consider writing one that highlights a particular achievement relevant to the job you're seeking. For instance, success in a national competition in your field of study will is attractive to prospective employers.  
Now that you know what your LinkedIn headline for recent graduates should say, let's look at a few examples. 
Headline 1: 
"Digital marketer passionate about helping local communities thrive through a data-centered approach."
This headline lets viewers know what the recent graduate has studied, what they want to do with their skills and their method of specialty. 
Headline 2:
"Certified K-12 educator committed to preparing young people to welcome the future with confidence."
Here, we see that the person is certified in their area – a crucial aspect in many industries since it is a separate qualification from a college degree. This headline also clearly states the outcome of their work: students leave the classroom with confidence.
Headline 3: 
"Software engineer dedicated to designing real-world-problem-solving applications."
In this headline, we again see the person's area of study and how they wish to use their knowledge and skills. This specificity will help avoid recruitment from irrelevant employers in the same field. An app company looking for a software engineer for a new game would see they don't align with your professional goals. Recruiters looking for your specialty will be able to easily find you through the search function. 
Headline 4:
"Ensuring hotel guest satisfaction and comfort for a memorable and enjoyable stay."
This headline implies a study in hospitality while focusing on the unique value the person can bring to the hiring hotel. Customer service is clearly a priority for this person – an essential attribute for those in the service industry. 
What Should a LinkedIn Headline Be for a College Student?
Even if you're not searching for a job as a student, you should still have an updated LinkedIn profile and headline. Building up your name and personal brand now will help you graduate with momentum. It will also give you a chance to make professional connections and learn about key players and businesses in your industry. Getting an "insider look" at the real people and real work in your field means a headstart when you begin your job search. 
A LinkedIn headline for a student will be similar to that of a recent graduate. However, you should indicate that you are a student, so prospective employers understand your current skill level. Make sure to include what you are studying. Next, include what you would like to do in the future with your degree. This could be an immediate goal or further into the future. 
Here are a few LinkedIn headline examples for students: 
Headline 1:
 "Nursing student eager to help underserved populations."
This headline is short and sweet, showing the person's current situation as a student and their future goals once certified. 
Headline 2:
"Accounting student seeking  tax accounting internship."
This Linkedin Headline of a student shows their area of study and their desired specialty in tax accounting. These keywords will help recruiters find the profile through a search so both parties can benefit from a timely LinkedIn encounter. 
What is a Catchy LinkedIn Headline?
A catchy LinkedIn headline should grab attention and convey who you are, what you do, or what you want to do. It should be clear and concise while providing relevant information. 
That may be easier said than done, but don't worry; it just takes some practice and patience. Try using as few words as possible to be punchy and informative. Don't be afraid to change it after a while if you don't see results. Finding the best LinkedIn headline for a recent graduate can take some trial and error. When crafting your headline, use strong action words to describe what you do. Be specific in what you are looking for, and identify your most relevant skill or qualification. 
What Should I Put in the LinkedIn Profile of a Recent Graduate?
Your LinkedIn headline is just a part of your LinkedIn presence. The rest of your profile should also convey who you are in the professional world. Getting the right message out there to recruiters is the best way to get noticed by the right company for a win-win outcome. Here's what you should put in the LinkedIn profile of a recent graduate. 
A Professional Photo
Your photo and headline are the two most important parts of your LinkedIn profile as a recent college graduate. They are the first things employers see; consider them your first impression. When choosing a photo for your profile, make sure you style yourself professionally, including hair, clothing, and, if applicable, makeup. You should be well groomed and facing forward with a natural smile. You should also pay attention to the quality of the photo. Make sure it is clear and easy to see, even in a small thumbnail format. Avoid including other people, animals, graphics, or complicated backgrounds. According to LinkedIn, profiles with photos get 14x more views than those without, so if you don't have one on your profile yet, consider adding one as soon as possible. 
A Good Summary
If your headline is the title of a great book, your summary will be the first few paragraphs that get the reader hooked. It will guide the reader to understand more about your professional goals, who you are as a person, and how you combine them to bring value to a company. 
Summarize your work or relevant education experience and discuss how they relate to your current professional targets. It's a good idea to discuss both hard and soft skills here. That way, even without a lot of work experience as a recent graduate, you'll still be able to convey your natural aptitudes and professional potential. Additional languages you speak, self-management skills, or natural curiosity convey that you have qualities outside of your field of study that will be beneficial to your future organization. 
Make sure to include relevant keywords, so your profile appears in recruiter searches. Consider using both broad terms, like "digital marketing", as well as your specialty or niche skill, like "social media management" or "SEO."
Experience
Your experience tells potential viewers your professional story: how you progressed through education to employment, whether you've been promoted, and how you have grown in your field. When listing your work experience, focus on your primary responsibilities and your accomplishments. Make sure to include dates so future employers can see how up-to-date your background is. 
Don't worry if you don't have a lot of practical work experience. This is pretty common for new grads. In addition to job experience, consider including volunteer experience. Make sure to explain your role and what your volunteer work accomplished in terms of real-world results. 
You should also include any other part-time, unpaid, or freelance work you've done. Anything that has given you experience or helped you progress in some way should be listed. 
Share Your Work
Depending on your area of study, providing a portfolio or other sample of your work right on your profile is a great way to keep your profile visitor on your page. Giving them a visual example of what you can do will help recruiters quickly see if your style or skills align with what they look for in terms of a new candidate. This is especially important if you are in a creative industry. Showing your value in image creation, graphic design, video editing, animation, or any other visual medium is an excellent way to attract the right employers. Make sure that your work is relevant to the kind of role you are looking for. Take the time to show off your most impressive work and skills with confidence.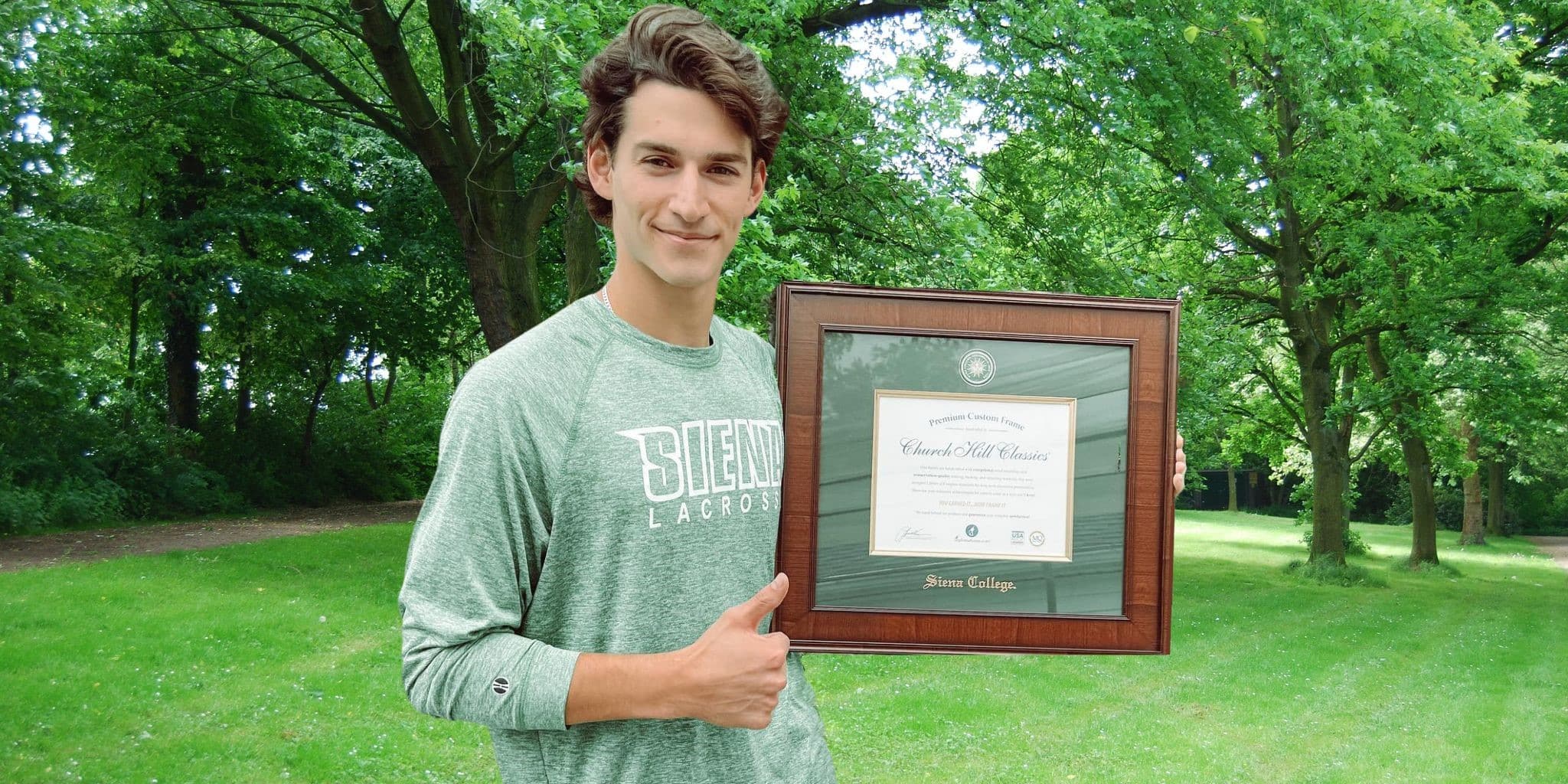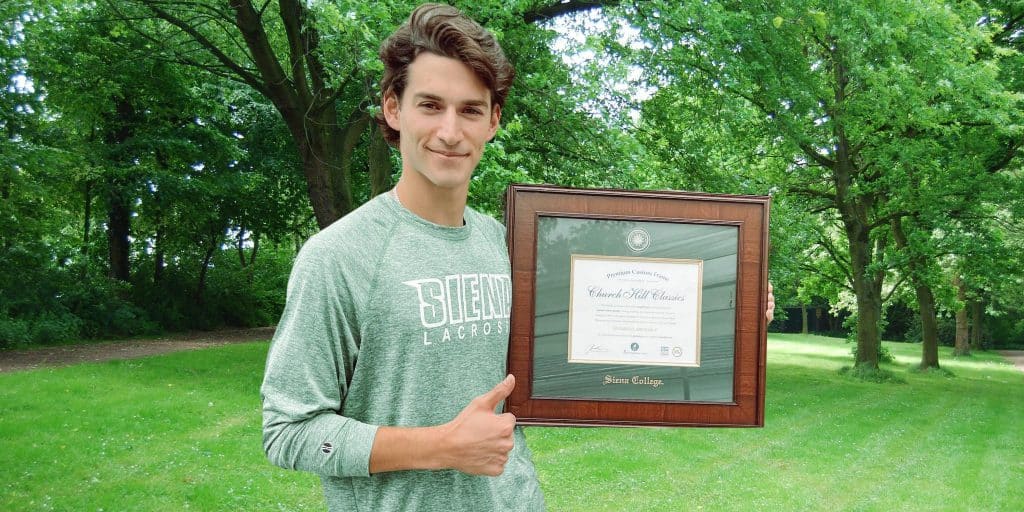 How Do I Announce My Graduation on LinkedIn?
Finally graduating from college is a thrilling time for any former student. It's only natural to want to share the news. However, announcing your graduation on LinkedIn isn't just for congratulations. Instead, your graduation announcement on LinkedIn lets your professional connections know you are now officially qualified in your area of study and are likely seeking full-time professional employment. 
Announcing your graduation on LinkedIn is easy. After you have logged in to your account (and updated your LinkedIn headline for a recent graduate!), create a new post for your announcement. To get seen by more users, include both text and a photo. For the accompanying photo, popular choices include post-ceremony cap and gown photos, a video of you receiving your diploma, or an image of the framed diploma itself. 
When writing the text for the announcement post, keep the focus on your professional interests, challenges you overcome, or achievements you've gained. Once you're happy with the text and image, click the "post" button and share the celebratory news with your LinkedIn network!
Graduating from college is an exciting milestone that you can leverage for professional success. With the above tips for creating a great LinkedIn headline for recent graduates, your profile will reflect all of the hard work you've put in over the last few years to get where you are. If you're a recent college graduate or know someone who is, start framing your diploma today!