Share this post
Earning a college diploma is no small feat. In fact, it's cause for big celebration! The grad gift you buy for the soon-to-be alum should be just as exceptional as they are. And what could be more special than a gift that's built by hand and customized just for them? Check out our top 5 contenders for the best college graduation gifts.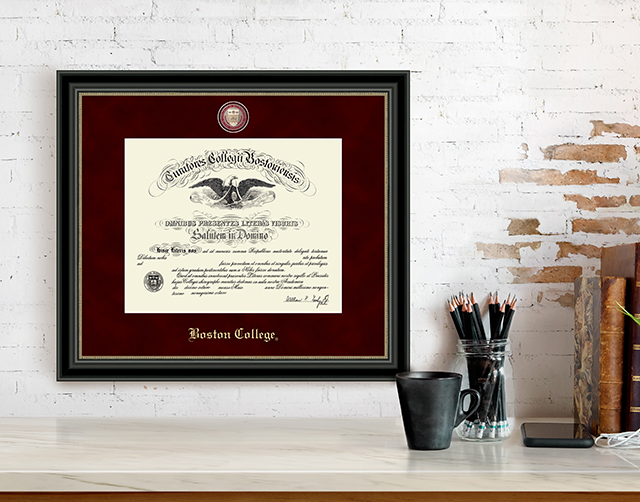 1. Officially Licensed Diploma Frame
Want a college graduation gift that's a no-brainer? Give them something they need and can use as soon as they receive their degree: a custom-made diploma frame! From the moment they receive that priceless piece of paper, they'll be able to protect it in an archival-quality frame bearing their school's official seal and name. It's the perfect way to commemorate their college memories and celebrate school pride!
2. Honor Society Certificate Frame
Know a high-achieving student who belongs to an honor society? Celebrate this academic distinction with an honor society frame featuring the official name and logo of their prestigious organization. Are they wearing a stole or medal at commencement? Give it the respect it deserves by framing it in a coordinating honor society shadow box.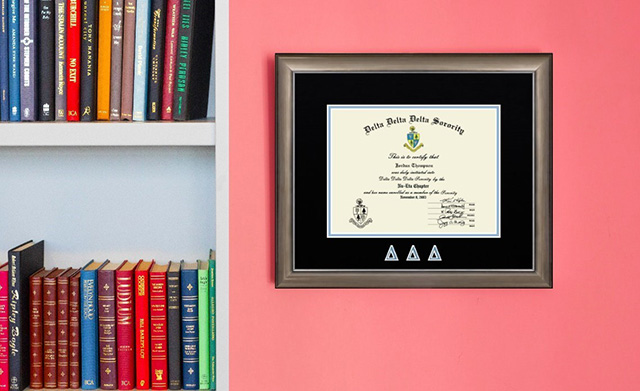 3. Sorority or Fraternity Frame
What do sorority sisters and fraternity brothers have in common? An abundance of Greek pride! Give them the perfect gift to put that pride on display. Whether it's a membership certificate, graduation stole, chapter award, or photo from a favorite Greek event, they'll want to preserve those special college memories in officially licensed Greek frames bearing their fraternity or sorority's letters.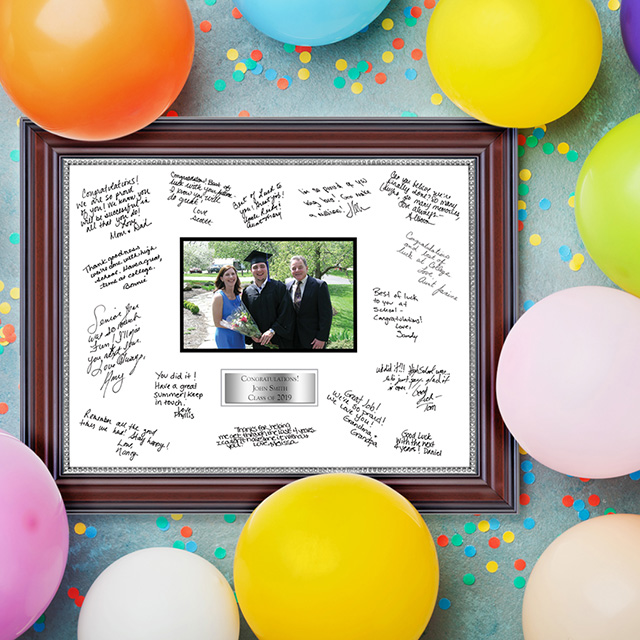 4. Autograph Frame
For a gift that's sure to become a treasured keepsake, give them an autograph frame for their graduation party. Party guests can add heartfelt messages, best wishes, and words of wisdom right on a museum-quality mat that won't yellow or fade over time. Include a favorite photo from graduation day and personalize the engravable plate with the grad's name and event details.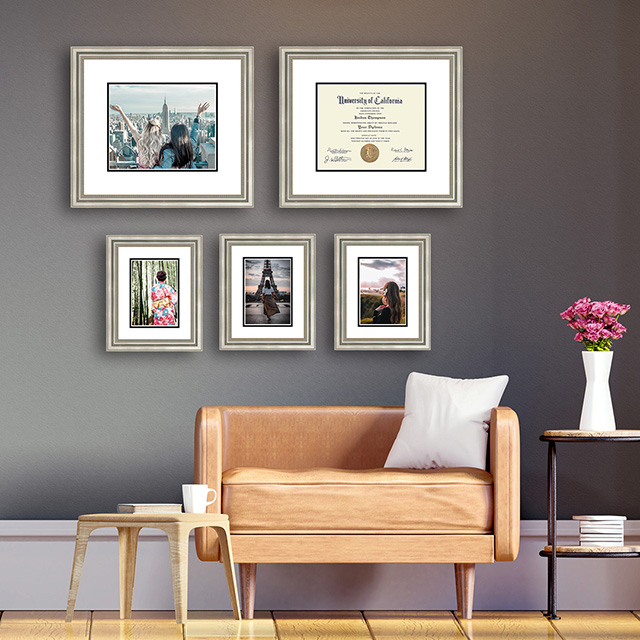 5. Custom Photo Frames
What's your grad's style? Modern? Shabby chic? Traditional? Loud and colorful? Help them instantly upgrade the look of their post-college apartment with coordinating photo frames designed just for them! Create-A-Frame online framing tools let you mix and match frame styles, mouldings, and matting colors and textures to create one-of-a-kind gifts for the grad. Framing artwork and college memories in their unique signature style couldn't be easier!
Share this post