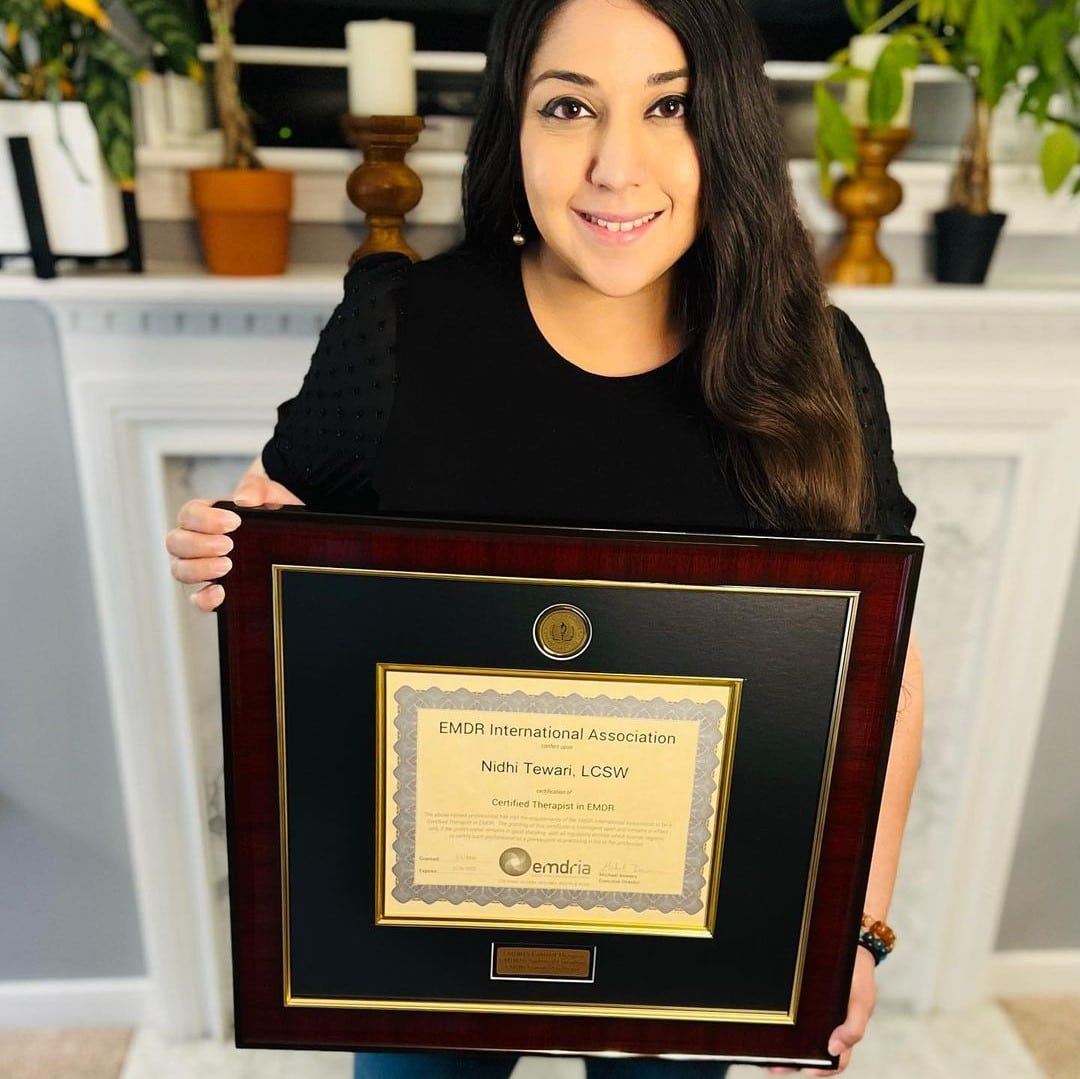 How important is it to display professional licenses in your office or place of business? If you're a business owner, you should always present yourself as being trustworthy, credible, and reliable. These traits are something framed credentials can convey in an instant.
Your certification indicates that you've met certain state requirements and professional standards. A framed professional license in a meeting or on a video call signals to employers that the person is qualified to do the job.
Should I Use a Business License Display Frame?
Without question, you should protect your document in an archival-quality state board license frame from Church Hill Classics. Just how do you display certificates on the wall to their best advantage? On the wall above your desk is the optimal place to hang them. And, preferably within range of your laptop camera for Zoom meetings with clients.
You should never laminate certificates onto plaques, as this is permanent and will destroy your document. Likewise, using a cheap hobby shop frame will also cause your document to yellow, fade, and deteriorate over time. Ensure that you protect and preserve your professional license in a USA-made certificate frame.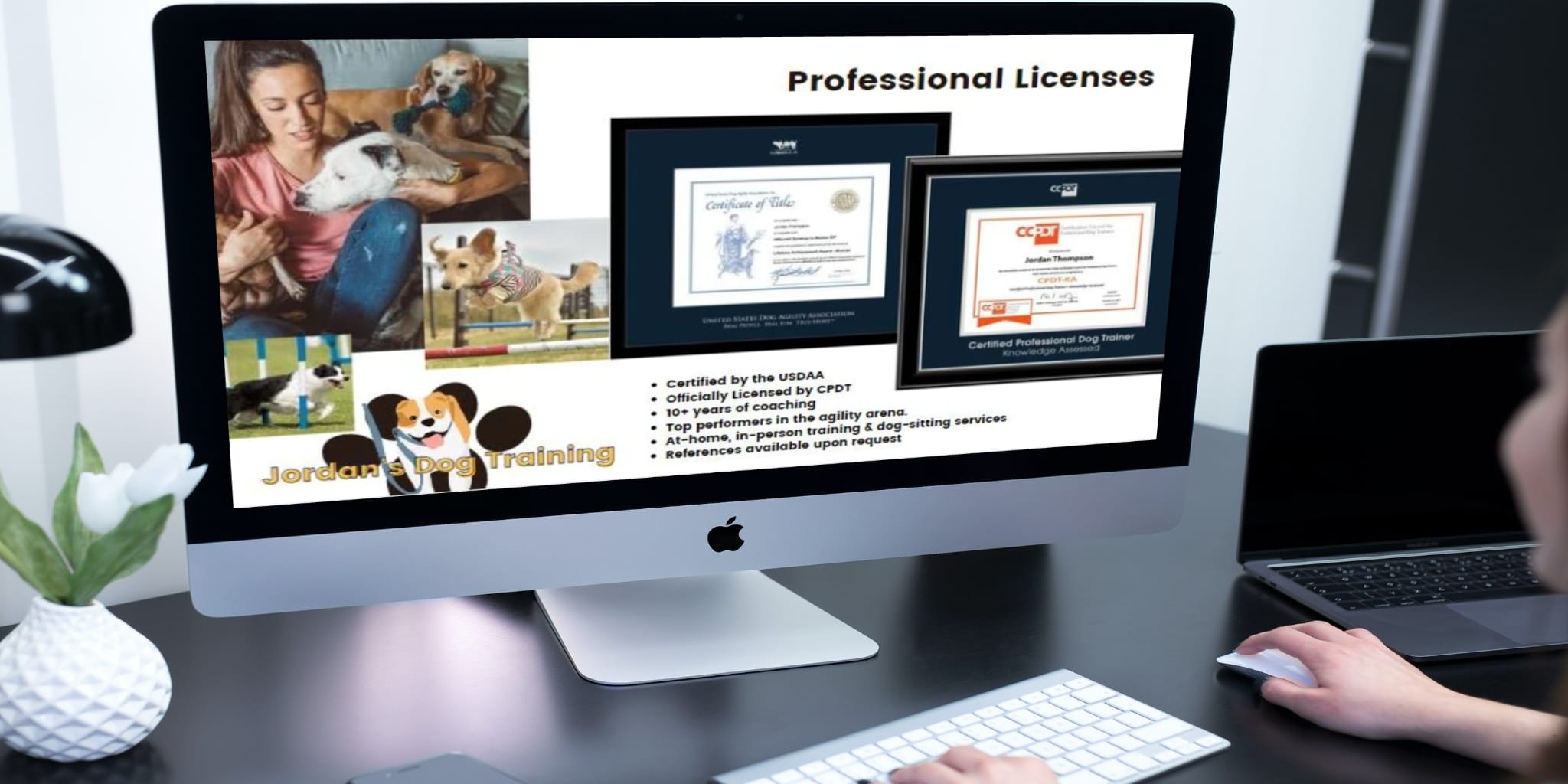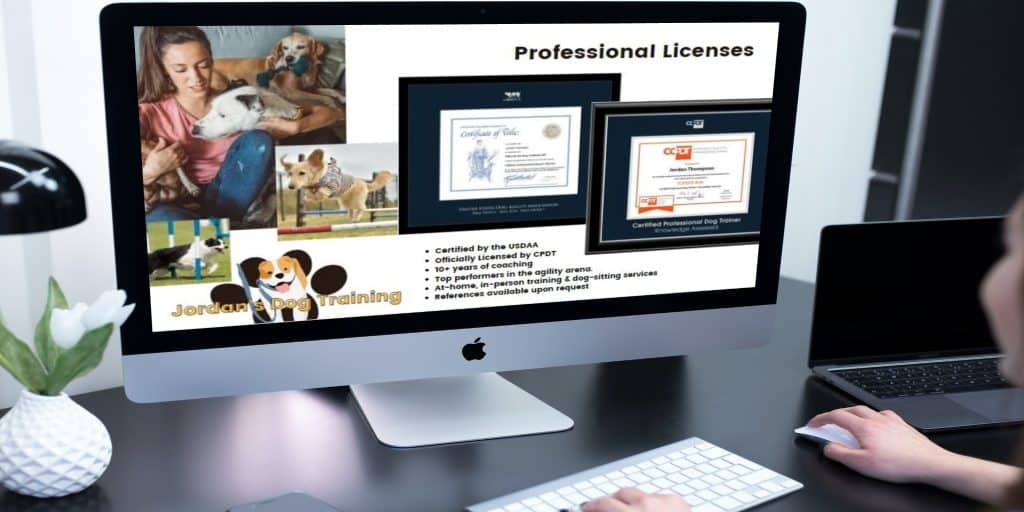 Where Should You Display Certificates?
If you've earned your credentials or a professional certification, you should definitely put them on display! If you have a business or portfolio site, typically, you should showcase any professional licenses on your "About Us" page. That way, you let prospective clients and employers know that you're uniquely qualified to perform the duties required of you.
However, don't just include past experience or links to your profile on your social media channels. Instead, explain why you're posting your license. Then, give examples of times when it comes in handy to instill confidence in your customer base.
How Do I Display Certificates in the Office
Are you a lawyer, daycare provider, licensed contractor, health care professional, or restaurant owner? If so, chances are your licenses and certifications must be prominently displayed per state or federal laws. Licensing laws exist to ensure public safety. They also provide protection against fraudulent practices.
However, even if not required by law, professional certificate frames in your workspace are a great way to boost your confidence. What better way to remind yourself and others why you're uniquely qualified to perform your job? They're a daily visual reminder that you have what it takes, even on your toughest days.
Most importantly, your certificate frames should be handcrafted in accordance with the stringent standards for document preservation. At Church Hill Classics, we follow the guidelines set forth by the U.S. Library of Congress and have a Certified Picture Framer on staff to ensure quality control measures are always in place. It's how we guarantee you'll love the finished product. For best results, choose one of these four unique ways to display professional licenses.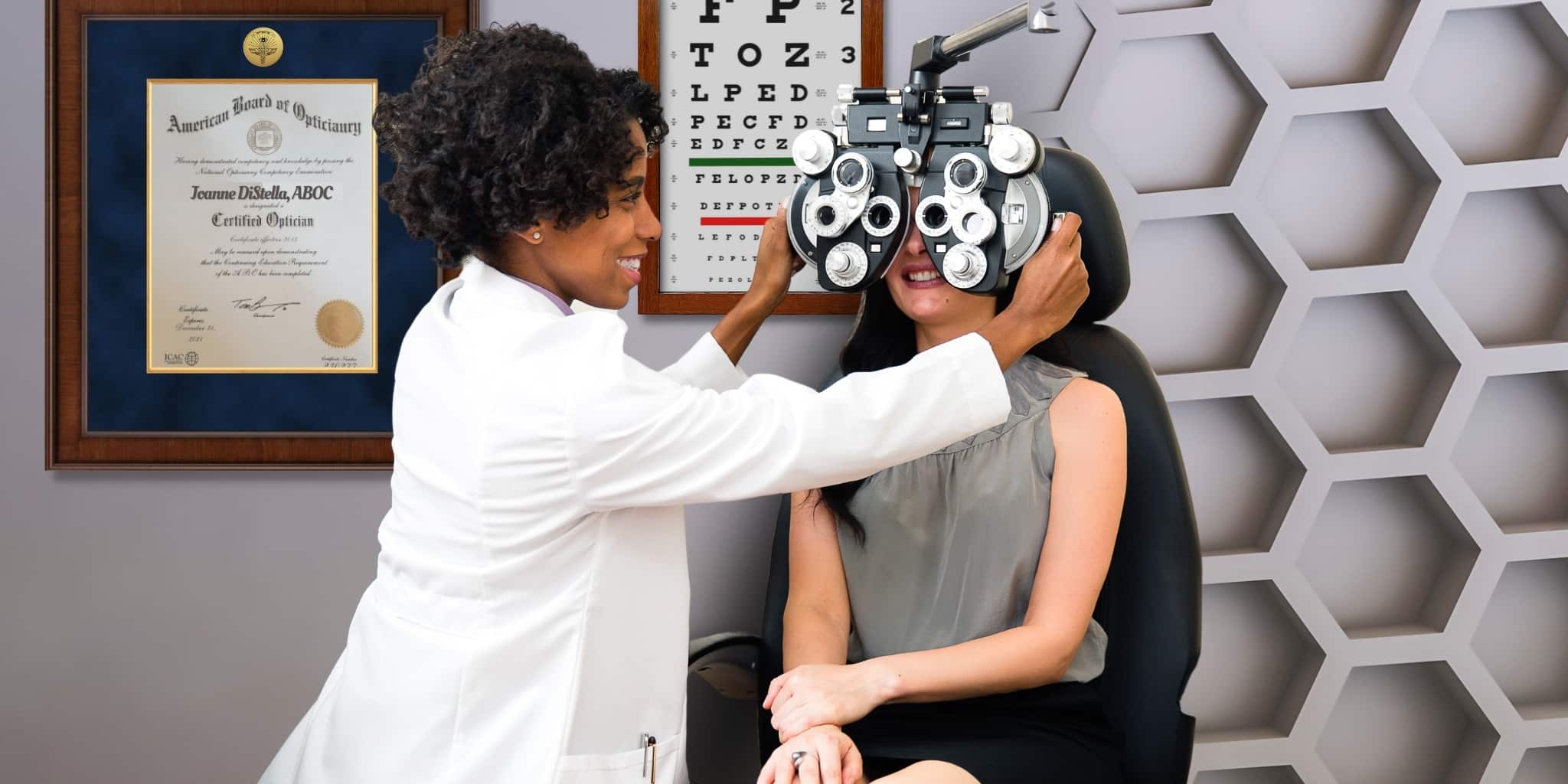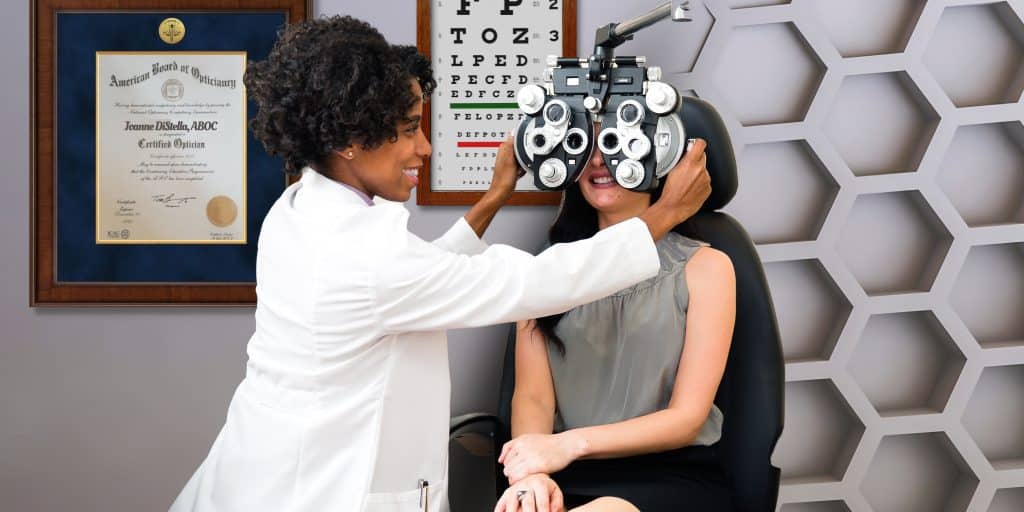 1.) Career Logo Frame
Add a touch of class to your office or waiting room with a USA-made frame that features your profession's insignia. We offer your career seal in gold foil embossing or on a gold engraved medallion. Our line of
Profession Seal Frames
includes official insignias for chiropractors, lawyers, nurses, optometrists, veterinarians, dentists, pharmacists, and medical doctors. 
Are you an accountant in need of a business license display frame? Look no further than our #1 profession frames: certified public accountant license frames. These best-sellers feature the official CPA insignia in silver or gold foil embossing. Or, you may choose a gold engraved medallion or as a hand-painted color enamel medallion of the CPA seal.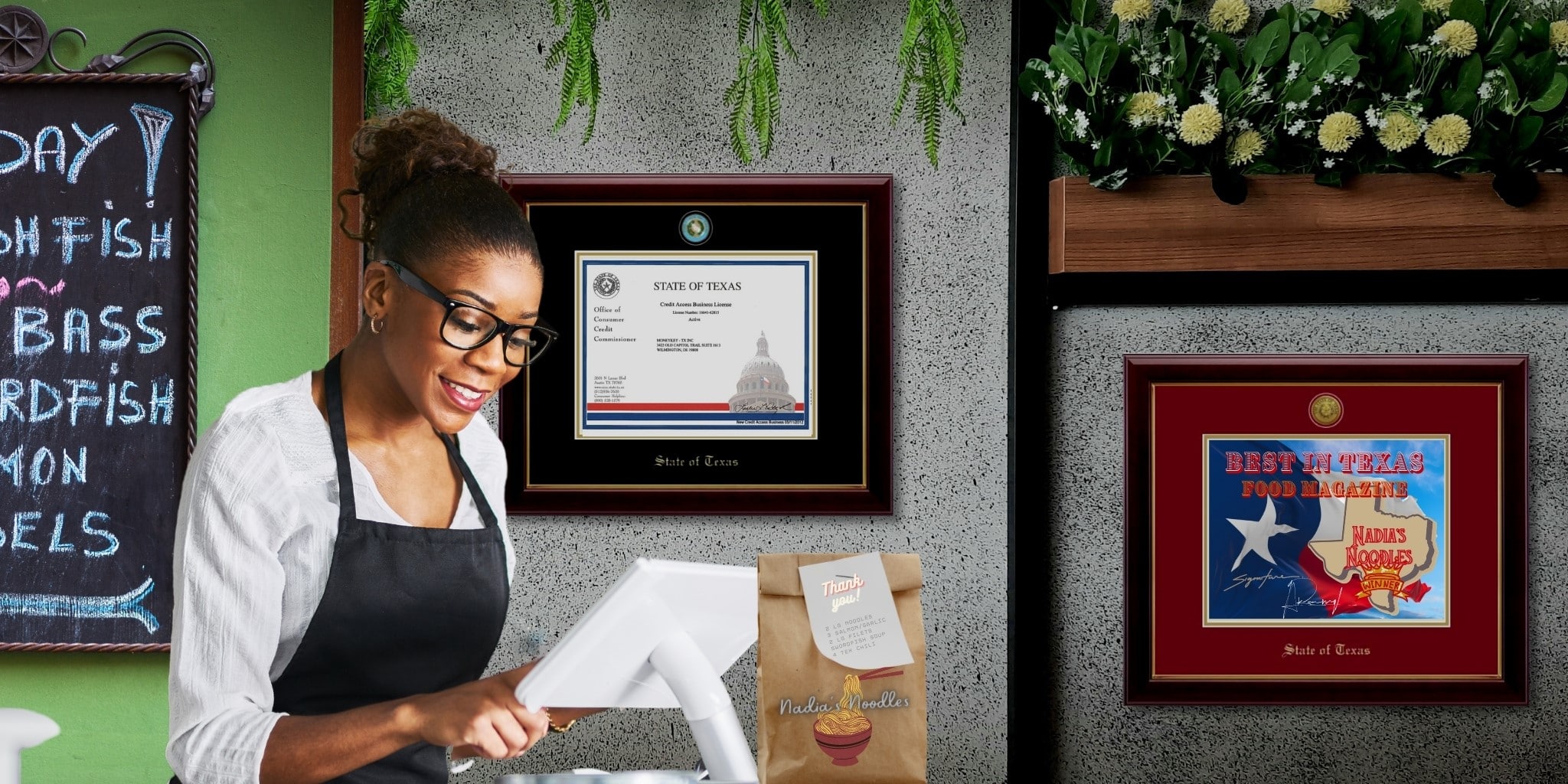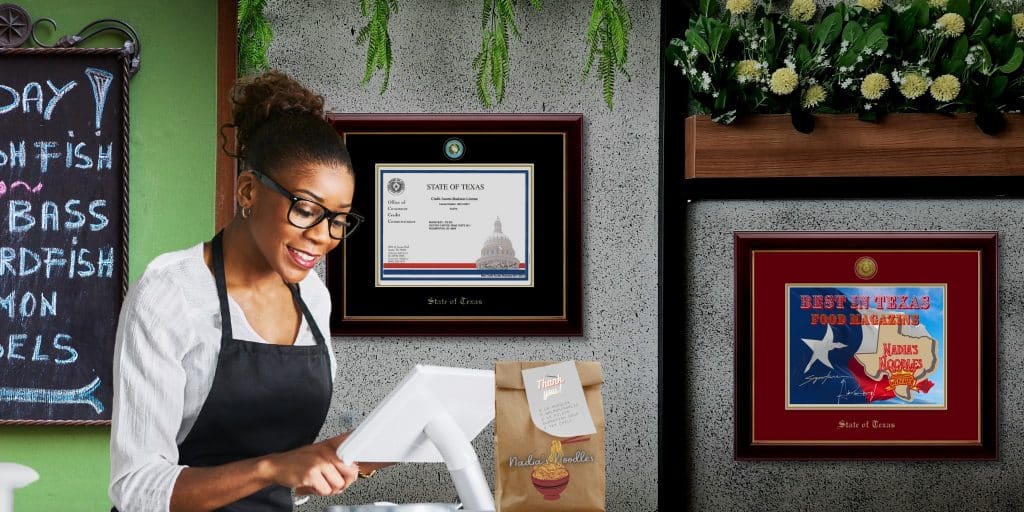 2.) State Seal Certificate Frame
Are you in the market for a state board license frame? Look no further than our collection of official
State Seal Frames
. We offer professional license frame options for displaying every one of the 50 state seals plus the District of Columbia.
The State Seal above your certification is impressive branding for your business. It alerts coworkers, customers, and employers alike that you passed the stringent state requirements to qualify.
Many customers ask, "Should I display my diplomas alongside my professional license?" Absolutely! Every credential that you've earned should be showcased to its best advantage in your workspace. This includes any and all academic degrees you've obtained.
After all, your expertise isn't being fully utilized if it's hidden in a drawer. It deserves a superior frame worthy of its value. Having your professional licenses and diplomas on display in your office is a powerful daily motivator. Framed credentials can make a huge difference in maintaining a positive outlook at work.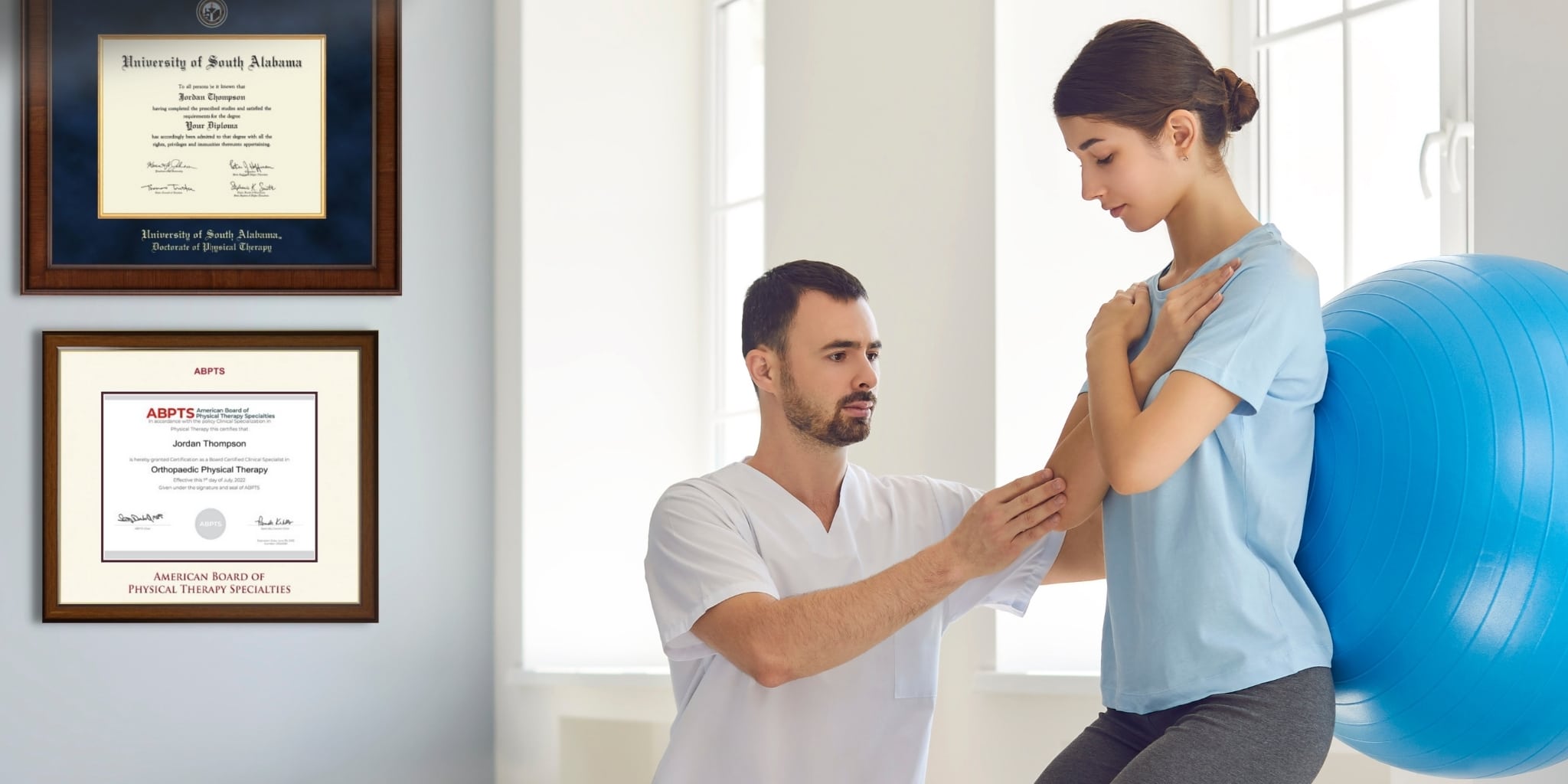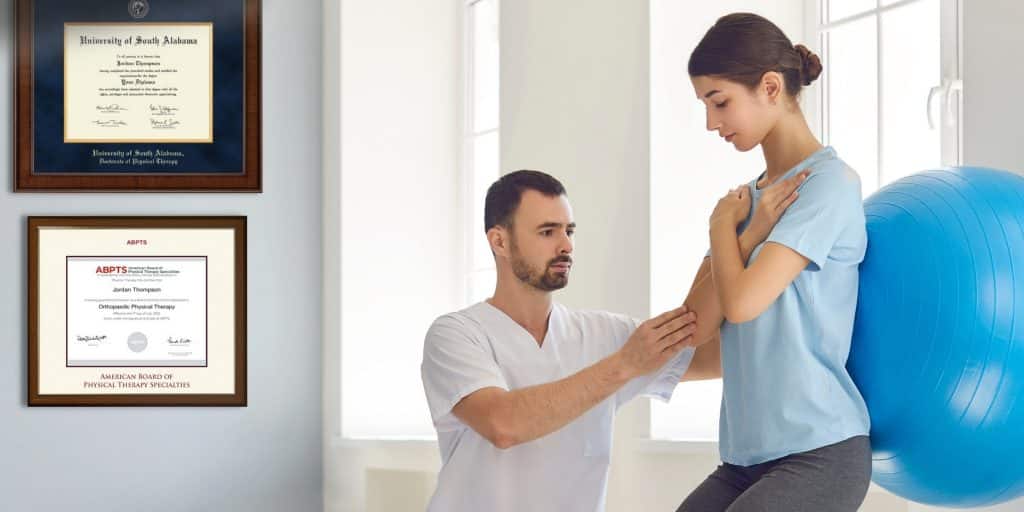 3.) Professional License Holder
Are you a member of a career-related association? Show off your professional affiliation with an officially branded membership frame. We know there are an infinite number of associations in the United States. That's why we made it easy for you to find the association certificate frame that fits your needs.
Browse through our collection of association frames for certificates to see which ones catch your eye. If you don't see your organization featured, contact us today to request a custom association frame. We'll help you design the best frame for your organization.
Looking to add your own membership logo to a custom frame? Our partnership program offers an effective way to generate non-dues income while building visibility for your business. Members display branded association displays in their offices and homes, and you earn a commission based on sales.
You can always call us toll-free at 800-477-9005 with any questions, and our framing experts will be happy to help. All of our frames are designed and handcrafted in the USA with quality and durability in mind.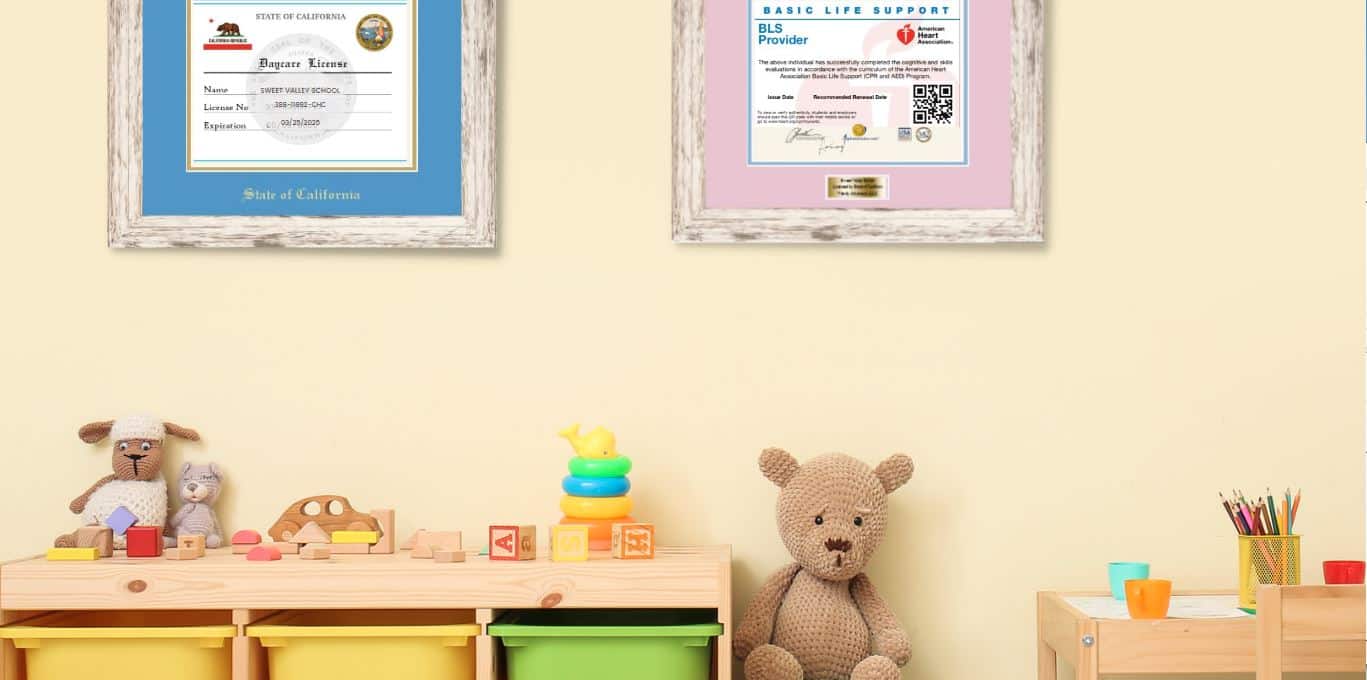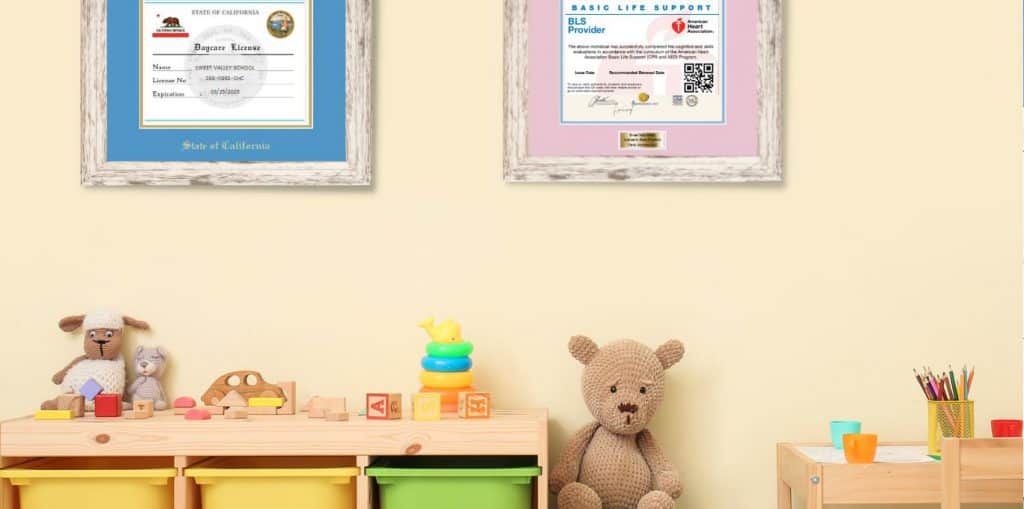 4.) Custom Certificate Framing
Should you display awards in your office with your professional licenses? Yes, you should frame all of your important achievements with pride! Using our Create-A-Frame custom framing tools, you can create a visually appealing gallery wall of frames. Design frames with matching wood mouldings, mats, embossing, medallions, and more.
Start by choosing a museum-quality single or double document frame option. Next, choose the wood moulding style and double or single mats in every imaginable color or texture combination.
With Church Hill Classics, it's easy to design custom professional frames. Display framed licenses, photographs, degrees, and artwork for a harmonious wall display. Our easy-to-apply online design tools allow you to visualize every possible frame style before you buy. So you can shop with confidence knowing what the final products will look like.
Best of all, you can mix and match companion frames to complement your home or office furniture and decorative accents.
Frame Your Professional Licenses
We take pride in creating beautiful museum-style frames for every achievement. Whether you're framing an important document, an award, or displaying professional credentials, we've got you covered. Choose from a range of traditional and modern framing options. Our expert designers have crafted hundreds of unique frame designs to fit any style, theme, budget, or decor.