Share this post
Once you finally earn your long-awaited college or university diploma, don't keep it rolled up in a tube or filed away in a drawer. After all, the tube or folder that you may use for storage is likely not acid-free and will, in and of itself, contribute to damage over time. Your diploma is one of the most expensive and valuable credentials you will ever earn, and it's never too soon to put this "personal marketing tool" to work in your home or office. Showcasing your diploma is a great way to put your school pride on display, remind customers and clients that you have the credentials to back up your expertise, and safely preserve what will certainly become a treasured family heirloom.
When considering diploma display options, only one of the three primary choices is recommended and considered the ideal way to preserve your document: custom framing it in the very best diploma frame.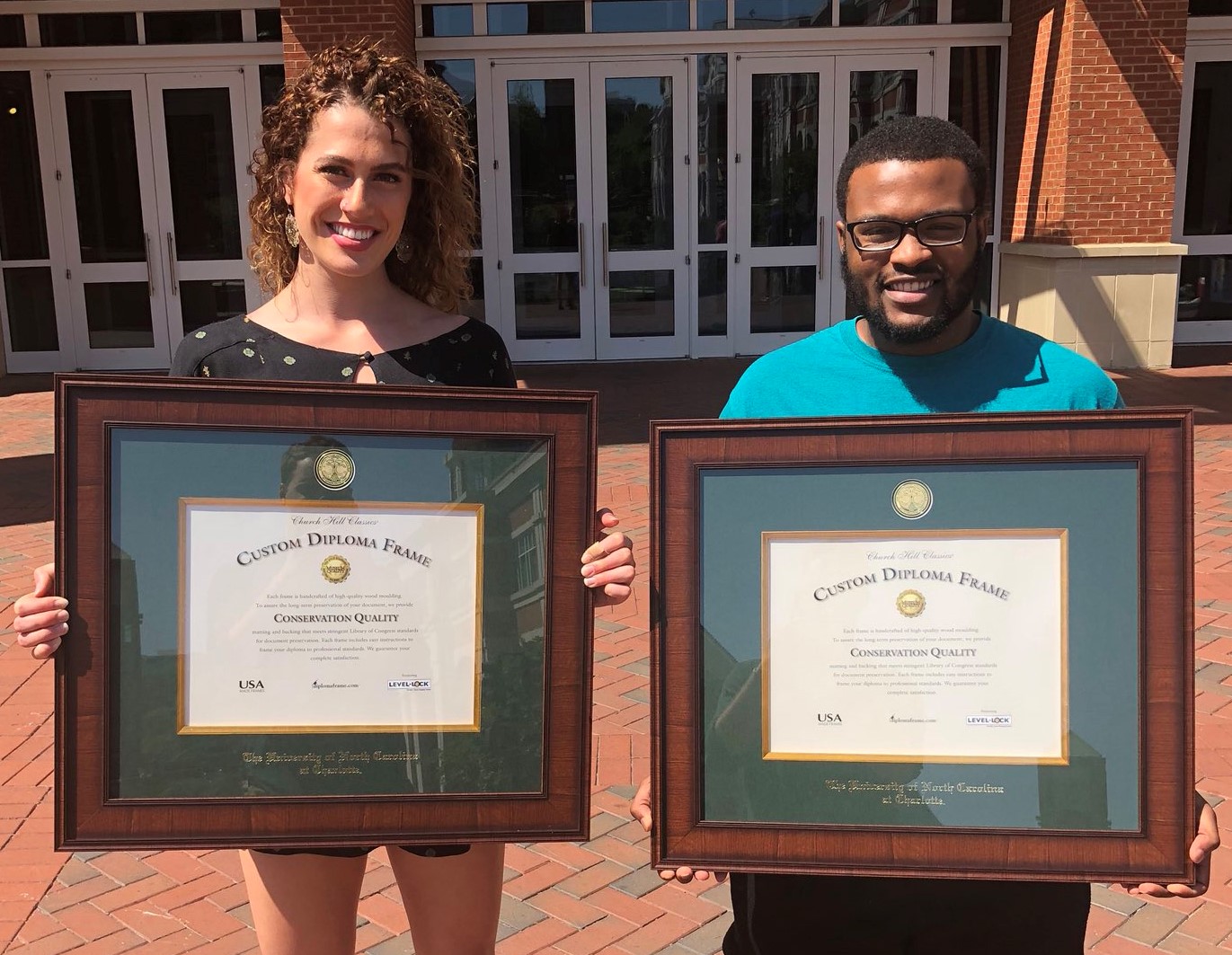 1. Custom Framing
This option is highly recommended because quality custom framing is completely reversible, meaning that you can remove the document at a later date without damaging it. This approach affords some unique advantages:
Advantages of Custom Framing
Easy to change the style or colors, should the need arise : If you end up moving or redecorating your home or office, you may find that your original mat colors don't mesh well with your new decor. In that case, you can easily switch out your original mats and replace them with standard, linen, or suede mat options in more complementary colors. Just be sure to choose museum-quality matting, backing, and mounting materials to preserve your document.
Share this post