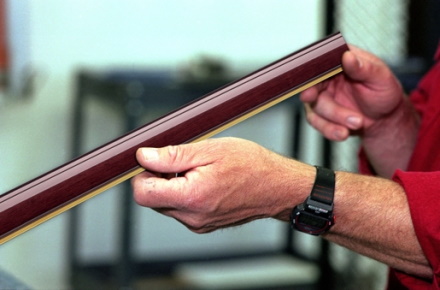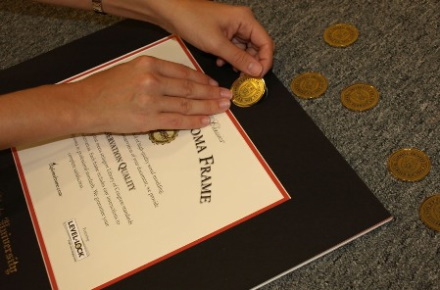 History
Church Hill Classics was founded in 1991 as a home-based business in Newtown, CT. At first, the company offered limited edition artwork of college campuses in the Northeast. The company was named after Church Hill Road, the quaint centerpiece of Newtown, CT. Church Hill Road intersects Main Street with a huge flag pole in the middle of the road, surrounded by beautiful New England churches, an Inn, Town Hall and a General Store. The founder, Lucie Voves, felt the name "Church Hill Classics" sounded like a wonderful little art Gallery nestled at her favorite spot in town. So while the workshop was a basement in the beginning, and the company's only physical address was a mailbox in a local Mail Boxes Etc. shop, Church Hill Classics was born and continues to thrive 30 years later.
We are now located in the adjacent town of Monroe, just 5 miles down the road from the famous Newtown flagpole. Our business has changed, and now our core focus is creating diploma frames and document frames for colleges, universities and professional associations across the US. We have grown to fill a 47,000 square foot facility, more than 150 employees, and we are proud to still be manufacturing our frames here in the United States.
The name "Church Hill Classics" stuck because the college bookstore industry came to know us and the quality of our products by this name. Today, we use both Church Hill Classics and our web address, diplomaframe.com, in our communications. Diplomaframe.com explains what we do much more clearly, but the name Church Hill Classics holds a special meaning to all of us who live and work in this quaint community here in Connecticut.
More About Church Hill Classics
AlishaTV interviews Lucie Voves, CEO and Founder of Church Hill Classics
What sets diplomaframe.com apart? - Ink from Chase