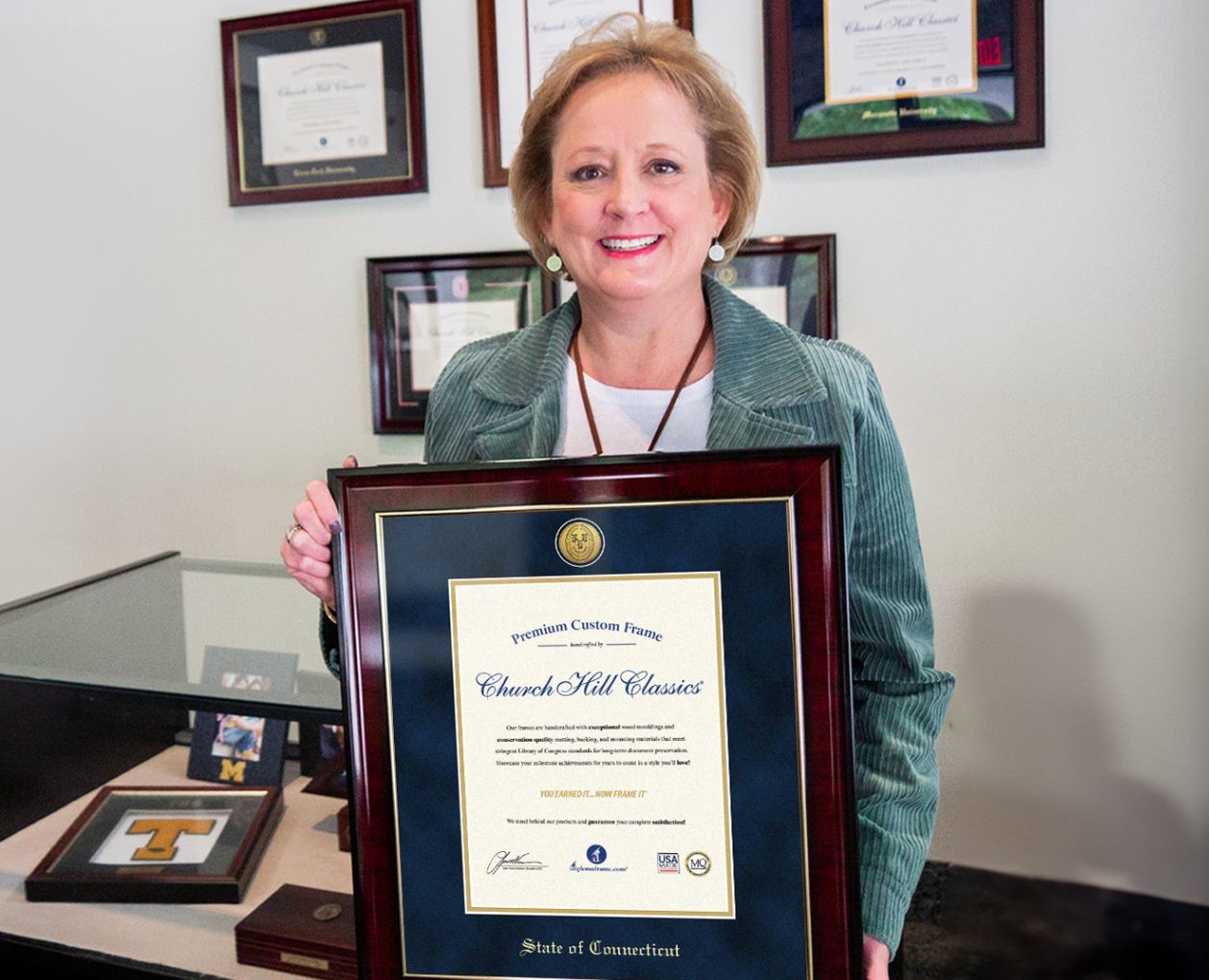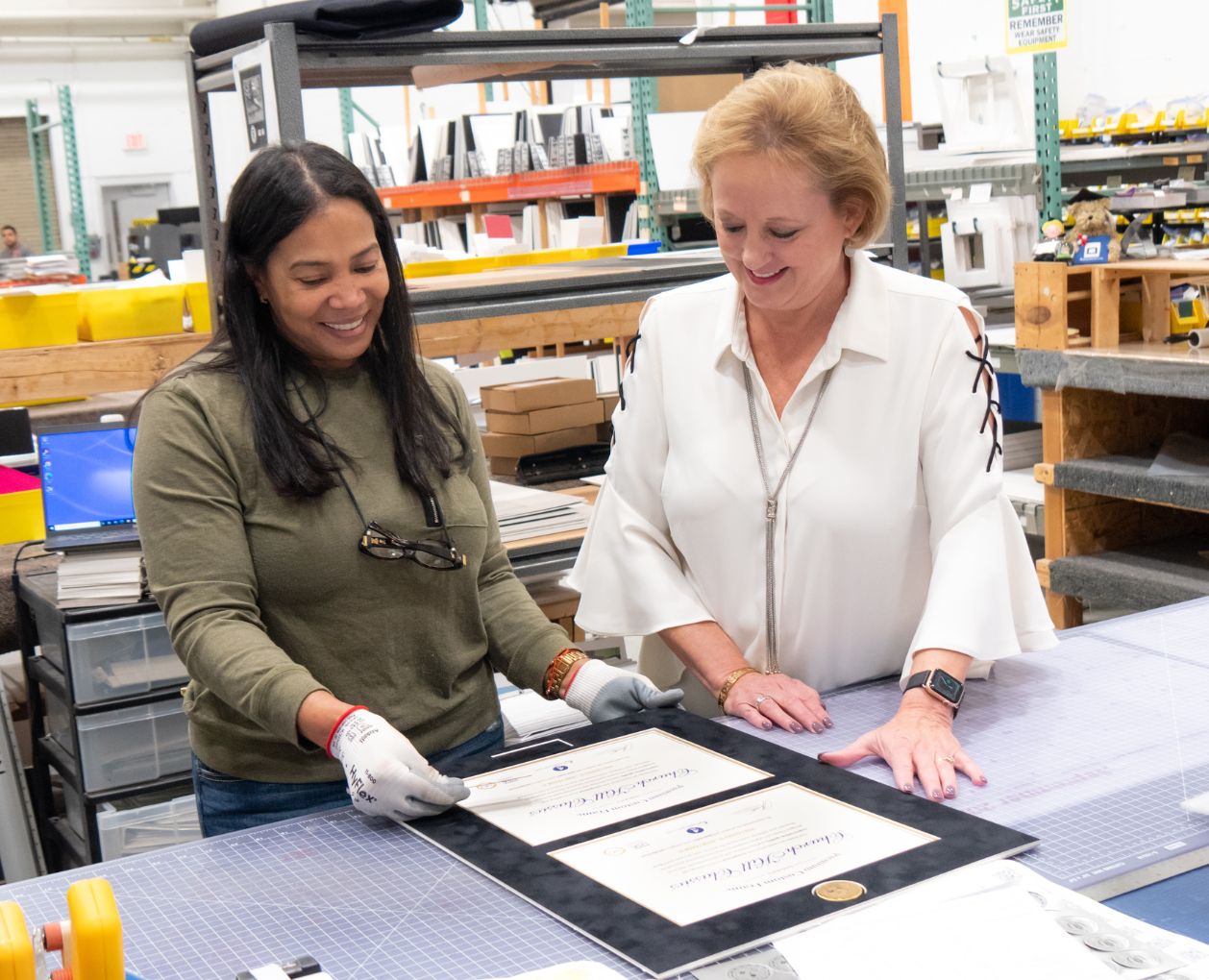 Our History
When I started Church Hill Classics 30 years ago, I didn't set out to create college diploma frames. In fact, my original intention was purely nostalgic: to find a framed illustration of a building that was near and dear to my heart, Dartmouth Hall. My husband Joe and I were college sweethearts. With so many amazing memories of our years at Dartmouth College, I really wanted something special to hang in my first corporate office. When I couldn't find a print of Dartmouth Hall, I decided to commission the artwork myself in 1991.
It got me thinking that there had to be other Dartmouth alumni with the same sentimental desire, so I printed 500 lithographs, took a crash course in picture framing, and set up a makeshift tabletop booth on a street corner at Dartmouth College over graduation weekend. The response was incredible! In fact, the artwork sold so well that other town merchants complained that I was cutting into their sales. I knew we were onto something.
My framed art grew in popularity, and I added other campus views when we started selling at The Dartmouth Coop. Along the way, I heard from consumers who loved the art and asked if I would frame their diploma to match. I created my first diploma frames for Dartmouth, and shortly thereafter expanded to Williams College, Princeton, UConn, Yale, and Syracuse.
Today, we carry a wide array of document and diploma frame styles for thousands of colleges, high schools, honor societies, the U.S. Military, and professional institutions. For many of us, our college campus will always be our "home away from home." College logos and images of campus landmarks have a way of instantly transporting us to the memorable events and friendships that shaped our young adulthood. Best of all, they remind me of how I met my college sweetheart—and created a sweetheart of a business!
What Sets Church Hill Classics Apart?
More About Church Hill Classics
Over two million custom-framed milestones and counting.