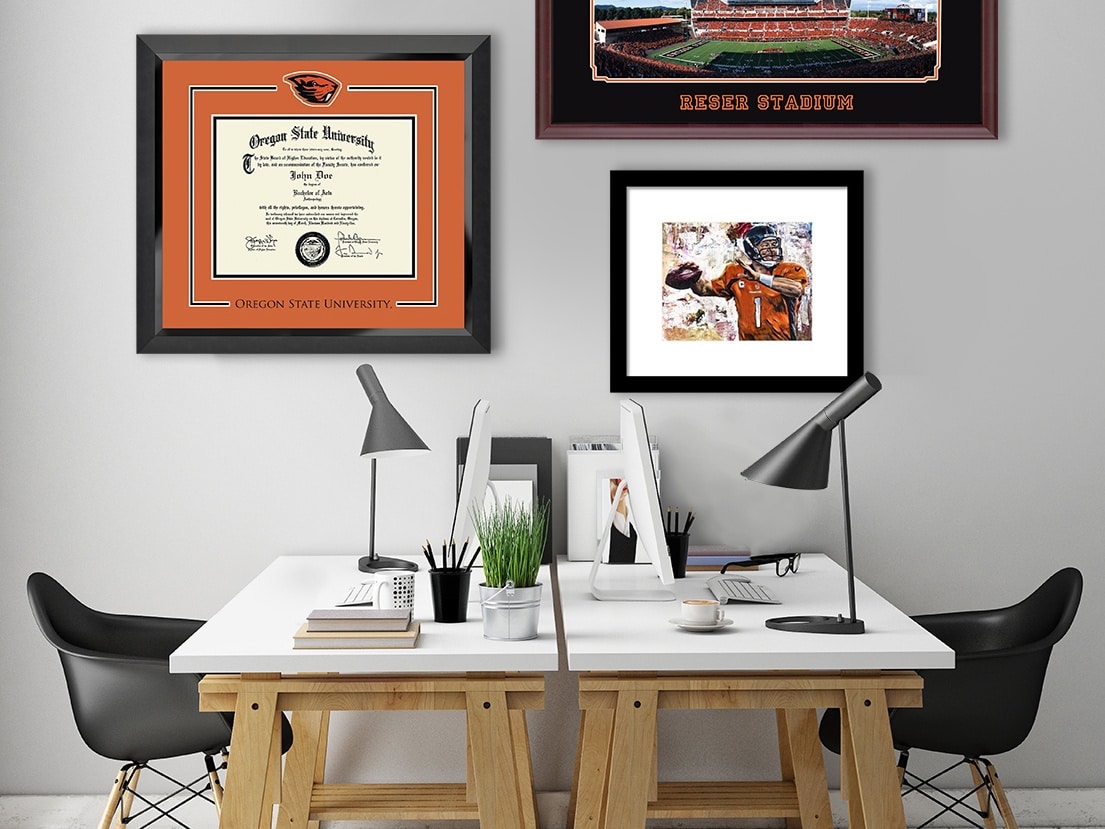 So, you have works of art or a diploma, photo, or document that you want to frame and protect from airborne pollutants. You'll need to know which glass to choose to safeguard your valuable papers. The type of "glazing" you select for your photo frame glass will depend on your budget, the items you are framing, and where you are hanging your pieces.
You will also have to consider aesthetics. Do you want a glossy shine or maximum clarity so that something in the art stands out? Or, maybe you'll choose glass that doesn't easily reflect light for a more muted look that's like museum glass.
"Glazing" refers to the coating on picture frame glass or acrylic (Plexiglass) and the protection it provides to the contents. There are a number of glazing options. The most common glazing is regular picture glass, but there's also non-glare glass, acrylic picture frame glass, and a range of conservation- or museum-quality glass choices.
Types of Glazing for Glass Frames
From UV glass frames to conservation glass, there are many options to choose from when creating your custom frame. These are just a few of the options to consider along with their advantages and disadvantages: 
Regular Glass Frame
Regular picture glass is strong, not easily scratched, and the most popular and inexpensive option. It protects the art fairly well and has approximately 45% UV protection. Regular glass is also easy to clean with standard glass cleaner, although we do recommend using an ammonia-free brand. On the downside, regular glass is brittle, heavy, and doesn't contain any anti-reflective properties.
Non-Glare Glass
Non-glare glass for picture frames or reflection-control glass has a matte finish that diffuses reflected light for artwork in areas that are prone to light reflections. It's also ideal for people who just don't like the look of shiny glass. This type of glass has a slightly frosted coating on one side to prevent glare and reflections. The matte-finish surface should be on the front of the framed piece with the regular shiny side facing inward. This glazing will reduce glare and reflections, but it does only provide about a mediocre level of UV protection (45%). A disadvantage to non-glare glass is that it distorts the artwork when viewed from any angle, so it looks a little blurry.
Acrylic Picture Frame Glass
Another popular glazing option is acrylic picture frame glass, commonly called Plexiglass. Acrylic glazing is much lighter than glass, is very difficult to break, and is available in regular and non-glare forms, as well as standard and conservation-quality. It's much easier and safer to ship framed pieces with acrylic glazing, especially if the piece is large in size. 
The disadvantages of acrylic glazing are that it scratches easily and is generally more expensive than glass. Also, because it's made of plastic, regular glass cleaners will make the surface foggy and even a paper towel can scratch this surface. A soft cloth and a special Plexiglass cleaner, or plain water, should be used to clean clear acrylic glazing. For reflection-control acrylic, we suggest a dry microfiber cloth and wiping in a soft, circular motion (or mild soap and water solution may be used if dry cleaning is not effective).
Styrene
Some lower-cost commercially framed posters or ready-made frames may include a thin plastic called Styrene. This material is lightweight, inexpensive, and resists shattering. Its main purpose is to provide physical protection from dust and scratches, but it does not have a very substantial appearance. You should only use a dry cloth to clean Styrene.
Avoid Direct Sunlight
No matter which picture frame glass you choose, it's always best to keep important or valuable pieces away from direct light sources such as windows. Keep in mind too that, over time, exposure to both indoor and outdoor UV rays can contribute to fading and deterioration of art, photographs, historical documents, and other framed keepsakes. Today, most giclées (digital artwork printed from inkjet printers), high-quality reproductions, and original artwork use permanent inks and pigments, as do most formal certificates and documents. This is not guaranteed, however, and older pieces are likely to be prone to fading. Some elements like signatures might be in non-permanent ink, and those areas are susceptible to fading while the rest of the piece or document may be color-stable. The surest course to prevent color fading is to invest in a conservation-quality, high UV-filtering type of glazing for your frame.
Which Glass Has the Best UV Protection?
Luckily, there are a few options to choose from when it comes to UV glass for picture frames. This means you can find a UV glass frame that both protects your document from harmful rays and fits your aesthetic.
Conservation Glass
Conservation or museum-quality glazing has a special coating that eliminates 99% of the UV light that can cause fading. This offers the highest level of UV protection. This premium glazing is also optically very clear and will keep framed pieces looking brighter for many years.
Conservation glass is expensive but is well worth it if you need to preserve a special keepsake or valuable piece of art. We prefer Tru Vue® brand for conservation-quality glass and conservation-quality acrylic, and this is what you will get when you choose upgraded UV or UVRC glazing for your diploma frame at diplomaframe.com.
For a clear glass choice with extra thickness and an optically clear UV coating with no ripple effect, Tru Vue® Conservation Clear® is a great product. Lesser-quality brands can have or develop an "orange peel" effect in the UV coating that distorts the image quality, so this is why we stick with Tru Vue®.
If you want 99% UV protection plus a reflection control surface (UVRC), we recommend Tru Vue® Conservation Reflection Control® Glass. This ultra-protective glass scatters and diffuses light to reduce unwanted glare, providing maximum UV protection plus an optically clear surface. All of the UV and UVRC glass options can be cleaned with a soft cloth (microfiber is ideal) and ammonia-free glass cleaner.
If weight and higher breakage resistance are important along with UV protection, consider a conservation-quality acrylic with a similar 99% UV-filtering ability. Conservation UV acrylic is more expensive than conservation UV glass but offers the best in UV filtering and strength.
Finally, you can have it all with Conservation Reflection Control® acrylic. This upgrade option provides maximum UV protection, optimal clarity plus the benefits of a lightweight, non-reflective surface and high breakage resistance. You will pay the most for UVRC (UV + reflection control) glass and acrylic, but it is a fantastic product. This product should be cleaned with a dry microfiber cloth by wiping in a soft, circular motion. Mild soap and water solution may be used if dry cleaning is not effective, but do not use glass or acrylic cleaners. These can leave streaks and make the artwork inside appear blurry.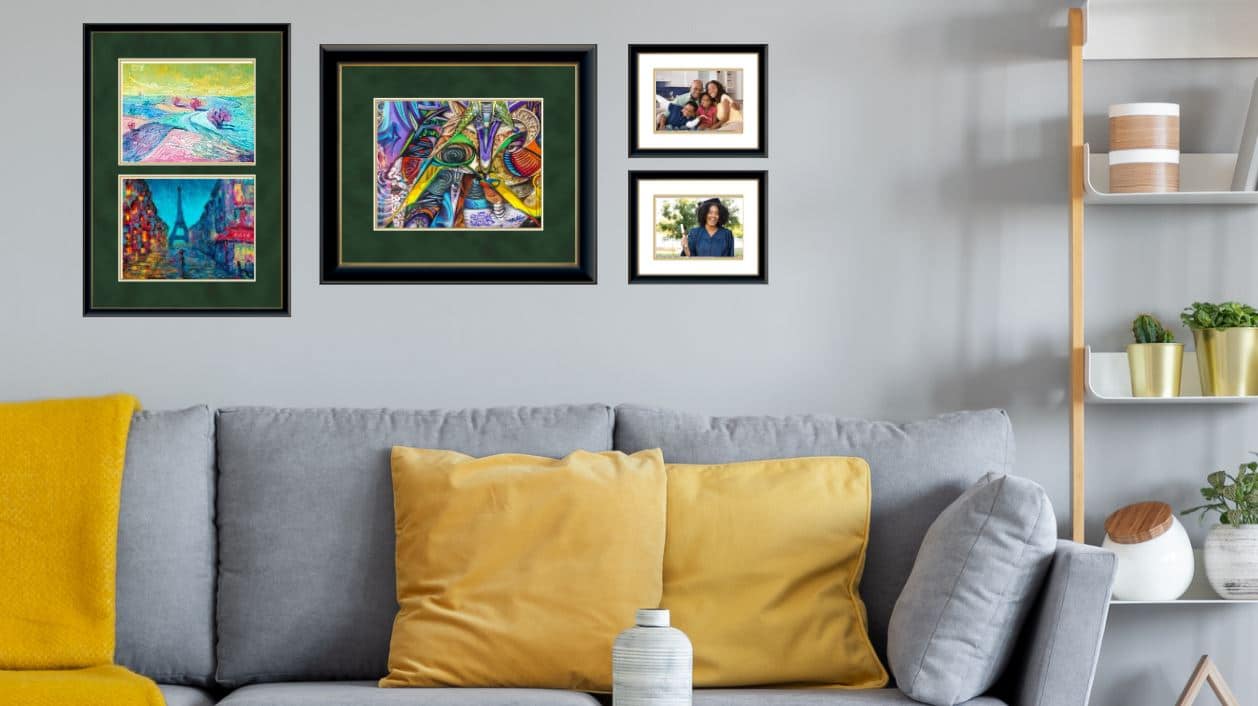 Consider Your Artwork
When selecting the best glazing choice for your frame, there are a couple of other important considerations. For "loose media," such as charcoals or pastels, acrylic may not be the best choice; it can build up a static charge, which will attract the pigment particles off the paper.
There are premium acrylic products with anti-static properties suited for these special applications if you need a lightweight acrylic option. Additionally, keep in mind that it is important to create air space between the glazing and the art itself. This is the main reason for choosing a mat or spacer bars to separate the art from the glazing.
Always consider what your artwork is made of in addition to its dimensions and weight before choosing picture frame glass.
We're the Picture Frame Glass Experts
With so many picture frame glass options to choose from, it can often feel overwhelming. That's where our expert advice can be extremely helpful.
Whatever it is you need framed, our expert craftspeople have the picture frame glass option that is just right for the special photo, document, or piece of art you wish to frame. To design your own made-to-order frame with the right glass for your needs, check out our Create-A-Frame® online customization tools.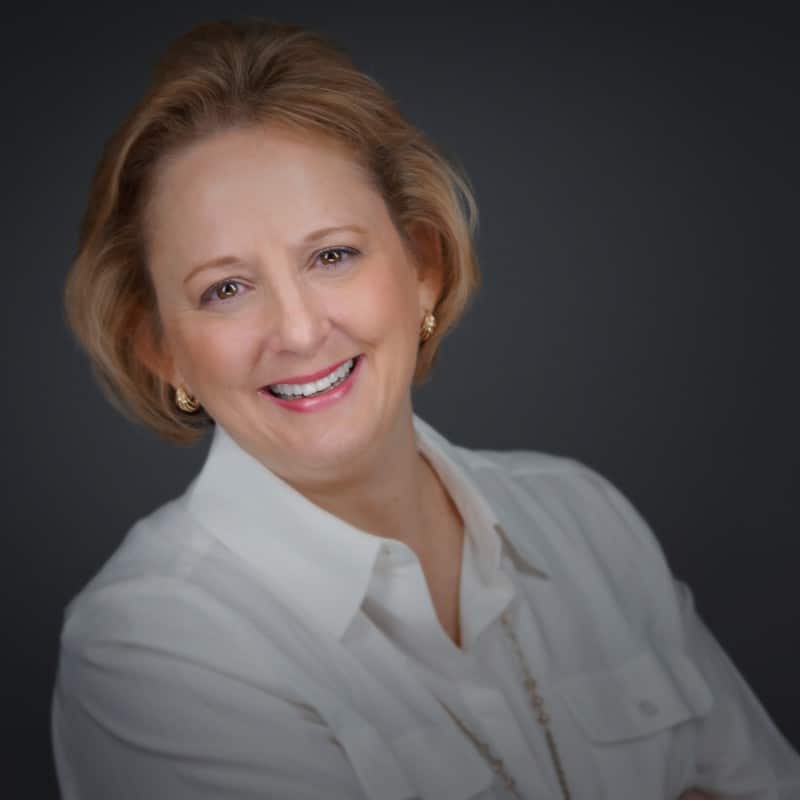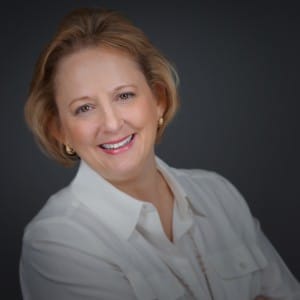 Lucie Voves is the CEO and Founder of Church Hill Classics/diplomaframe.com.