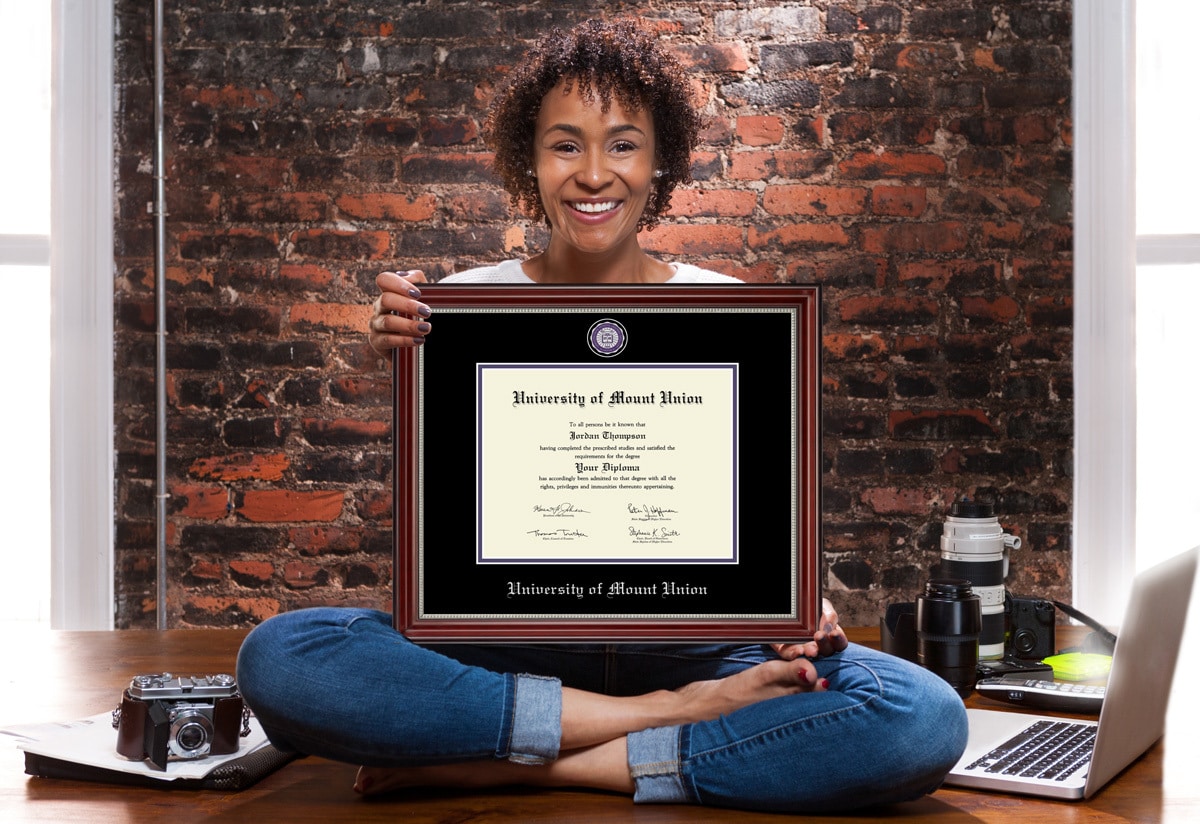 So much time, money, and energy went into pursuing your college degree.  And now's the time to protect and show off your hard-earned diploma by framing it. But how do you go about selecting the right diploma frame for your home or office? As trusted leaders in the diploma frame industry, we know a thing or two about safeguarding and showcasing that priceless piece of paper to its best advantage.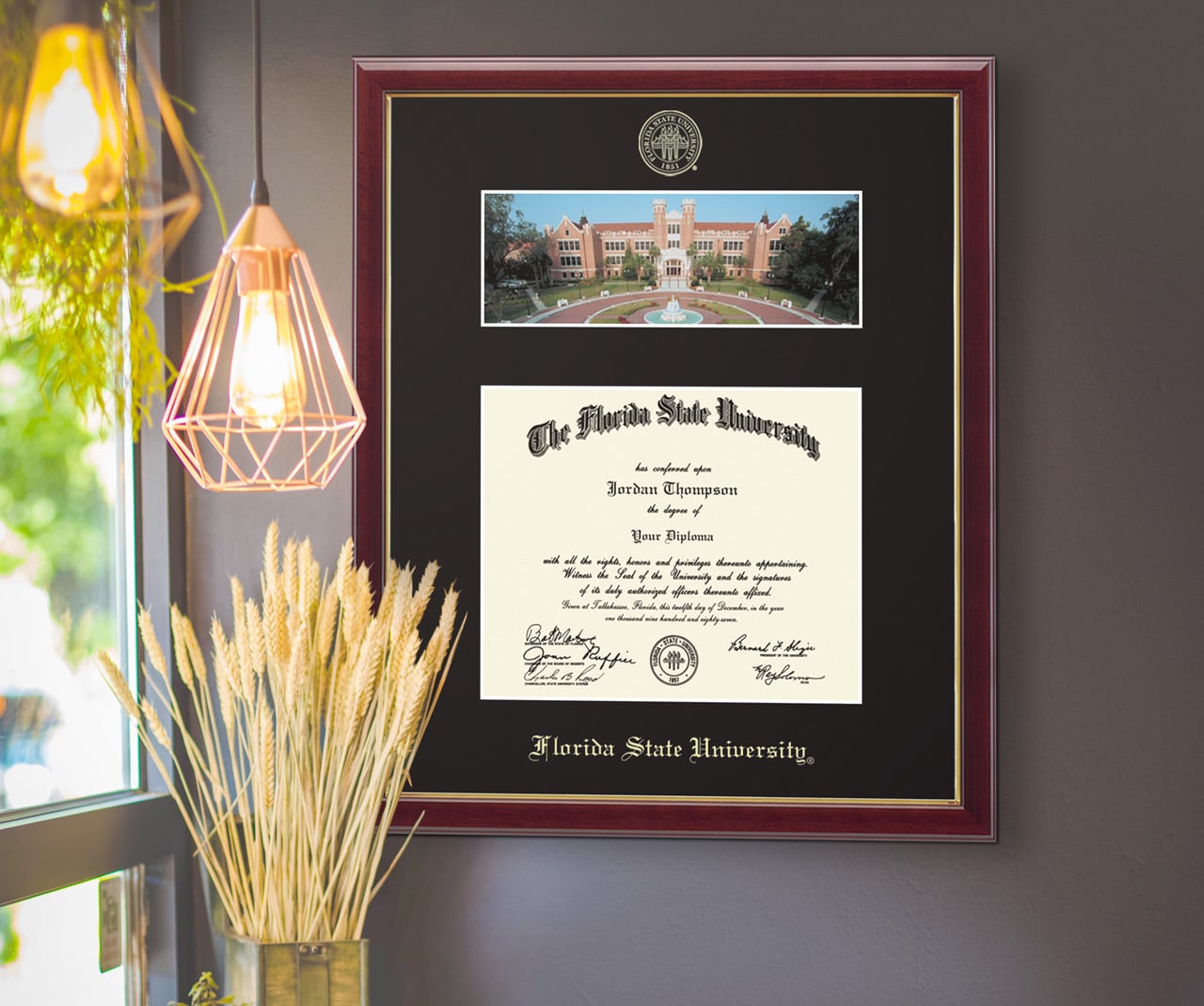 Document Protection Is Key
You'll want a graduation frame that protects your diploma and will prevent discoloration, brittleness, or cracking. Museum-quality document protection, a feature of our premium frames, offers conservation-quality matting, backing, and mounting materials.
This includes materials that are lignin-free, which means the matting will not become acidic over time. This is the way to go. All of our graduation frames feature acid-free matting and backing materials. We've all seen how old newspapers can turn yellow, become brittle, and crack over time. Be sure your diploma is safely encased in acid-free and lignin-free materials to avoid the same fate for your valuable diploma!
Each frame comes with standard glass, but there are glass upgrade options available for added document protection: reflection control, conservation UV protection, and conservation UV and reflection control. You choose the glass that meets your needs. For frames with documents larger than 12″x16″, Plexiglass is used (it offers better protection when being shipped).
Choosing the Right Mat for Your Frame
When looking through your school's frames on our website, you'll find that we offer three different types of mats: standard, suede, or linen. All are archival-quality and will help safely protect your diploma from damage. We have many different mat colors available. Don't see your favorite mat on one of our featured frames? No problem! Our online custom framing tools allow you to tailor the matting to suit your personal style or your home or office decor.
High-Quality Frame Mouldings
Do you prefer a traditional look or a more contemporary style? Do you like shine, or is non-glossy your preference? And what type of finish would you like, black, cherry, chestnut, espresso, mahogany, walnut, bronze, gold, or silver? We offer a wide array of solid hardwood
frame mouldings
, as well as
100% recycled American wood frames
, which have the look, feel, and presentation of our hardwood frame mouldings.

Medallion vs. Embossed School Seals
You should know that when we get permission from a school to use its seal, we enhance the diploma frame by creating a medallion or an embossed version of the seal. Our frame styles with medallions include the Masterpiece (with enameling or without), Gold Engraved, Silver Engraved, or Spirit.
Embossing choices include the traditional and popular gold or silver foil. Or for more colorful school seals, our line of Dimensions diploma frames feature a state-of-the-art printing process that creates raised logos and wordmarks for vibrant pops of color.
So, by framing your diploma with conservation-quality matting and backing materials, you will protect it. By choosing a frame moulding, whether hardwood or 100% recycled wood, and a custom medallion or embossing of your school seal, you'll have a standout frame to showcase your diploma in your style.
Now, you just need to search for your college or university to view a variety of different styles. Or, get in touch with Customer Service to ask questions about selecting the right graduation frame for you (or someone you know)!