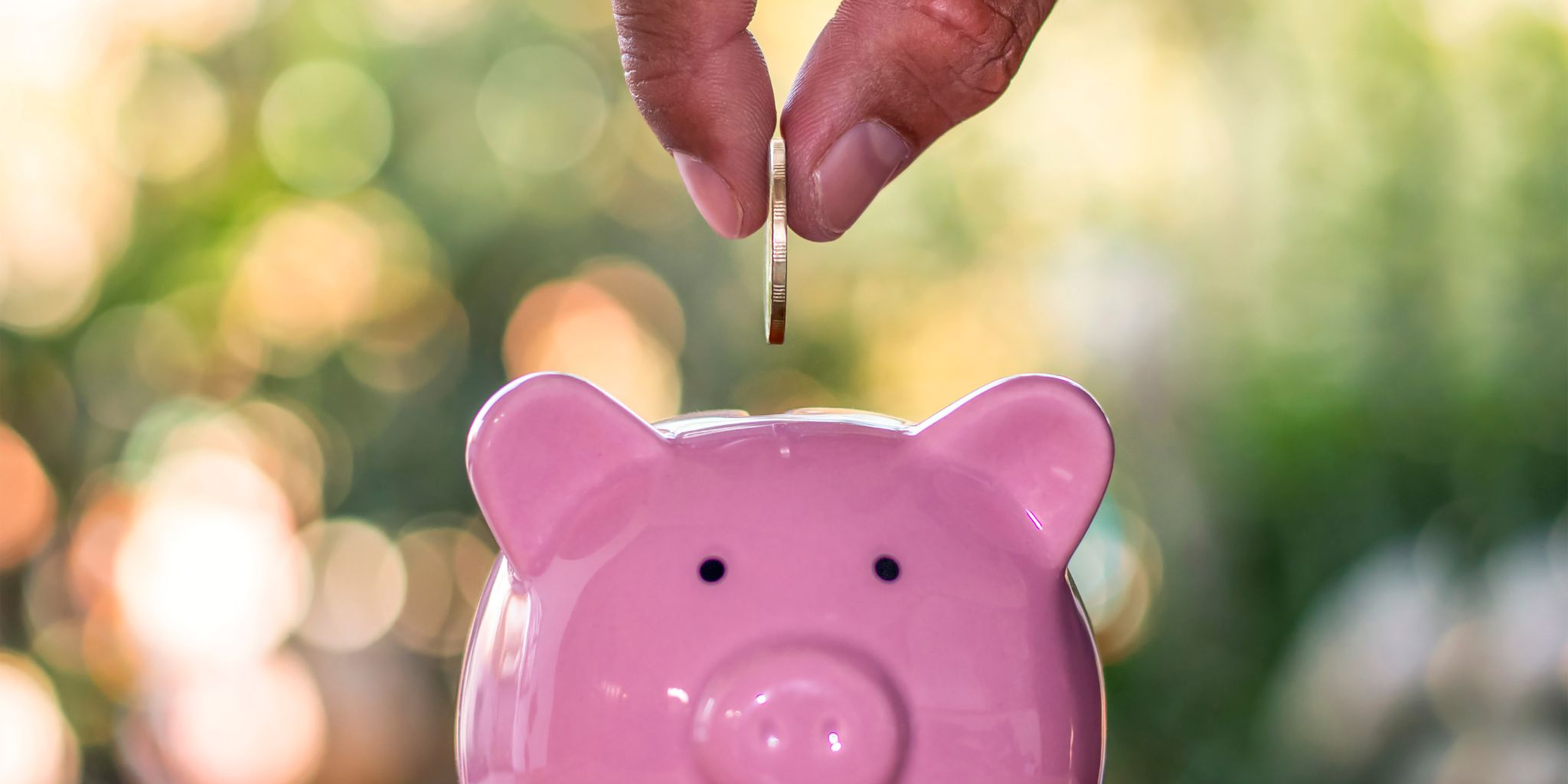 Many people think that being a college student and being broke go hand in hand. With tuition increasing every year, on top of the costs for housing, meals, books, transportation, and fees, it can seem impossible to know how to save money in college. It's no secret that college can bring significant expenses, but that doesn't mean it has to break the bank. Saving money in college is doable and will be well worth it when you finally get to put that hard-earned diploma on display.
There are many benefits to saving money in college, like starting your retirement savings early or getting a jumpstart on paying off your student loans. For the majority of college students, this is the first time that they have to seriously budget their money or manage their finances on their own, which makes attending college a great opportunity to establish good habits that will set students up for success after graduation.
To help students and families put their best foot forward and make the most out of their college experience, we've outlined straightforward and effective ways to save money in college.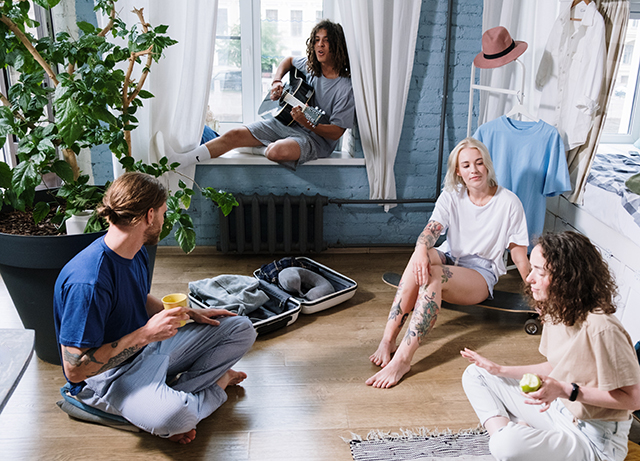 1.) Live with roommates
Housing is one of the most impactful ways to save money as a student, so it's crucial that students choose where they will live wisely. If it's possible, the best financial option is to stay at home! Many students may believe that a large part of the college experience is living in dorms, but the huge savings opportunity that comes with living at home for free might make students think twice.
Living at home isn't an option for everyone, and luckily there are other ways to save on housing. Students that want to live off campus should consider getting a roommate or choosing a smaller space with less amenities. By splitting the cost with a roommate or two, or living with less square footage, students can save thousands over the course of four years.
It varies by college or university, but living off-campus usually costs less than living in dorms. Before making a housing decision, students should compare the cost of living on campus to renting an apartment with a roommate nearby.
2.) Shop smarter
Think twice before shopping at supermarkets or big retail chains and make a list of items that you can buy in bulk at the dollar store. If you're living off campus with roommates, it's a great place to stock up on plates, flatware, bowls, napkins, mugs, brand name foods, and almost everything you'll need to fill up your kitchen cabinets and drawers. In addition to cleaning supplies and bathroom toiletries, we've compiled a dollar store checklist to help you.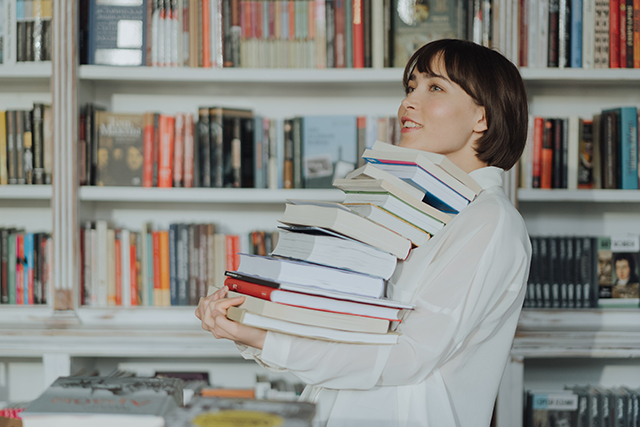 3.) Buy used textbooks
College students will soon realize that textbooks quickly add up to a large bill. Fortunately, buying used textbooks or renting them is an easy way to cut that bill in half. In addition to exploring used or rental textbook options at the college or university bookstore, search Amazon, Chegg, or Barnes & Noble for used textbooks or textbooks for rent. Another option is to borrow books from a fellow student or the campus library.
If it's not possible to rent or borrow a textbook, there's always the option to sell it at the end of the course, especially if the textbook was for a general education requirement or for a class that's not directly related to the student's major. Not only does this contribute to keeping desk space clutter-free but using the funds from selling old textbooks to buy new textbooks is a great way to save money throughout all four years in college.
4.) Ride a bike
Whether students choose to live at home, on campus, or in an apartment or house off campus, having a car can be convenient. However, leaving the car at home and using a bike can help students save tons of money. By biking instead of driving, students won't have to budget for car payments, unexpected repairs, gas and maintenance, or parking passes. For longer trips, students can always use public transportation or ride-sharing services like Zipcar, Uber, or Lyft.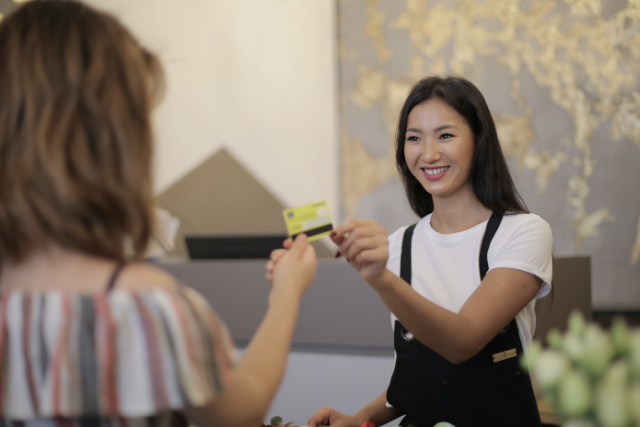 5.) Get student discounts
In addition to textbooks, other class materials like laptops can be pretty expensive. Many companies, including Apple, BestBuy, Dell, and Microsoft, offer student discounts with a valid student ID. For big-ticket items like laptops, a 10% or 15% discount can result in a notable cost difference. Beyond laptops and computers, hundreds of companies offer student discounts on things like clothing, food, and entertainment. Local eateries and restaurant chains may also offer a student discount, so it's important to always ask and be prepared to show your student ID.
6.) Use campus amenities
Being a college student has many money-saving perks, beyond the student discount. Healthcare, counseling, fitness classes, printing and copying, and movie nights are often offered free of charge or discounted on campus. Utilizing campus amenities and attending campus activities will help students save money on their regular health and entertainment expenses. Many campus events provide free food and drinks too, so students should make an effort to attend those to stretch their grocery budget.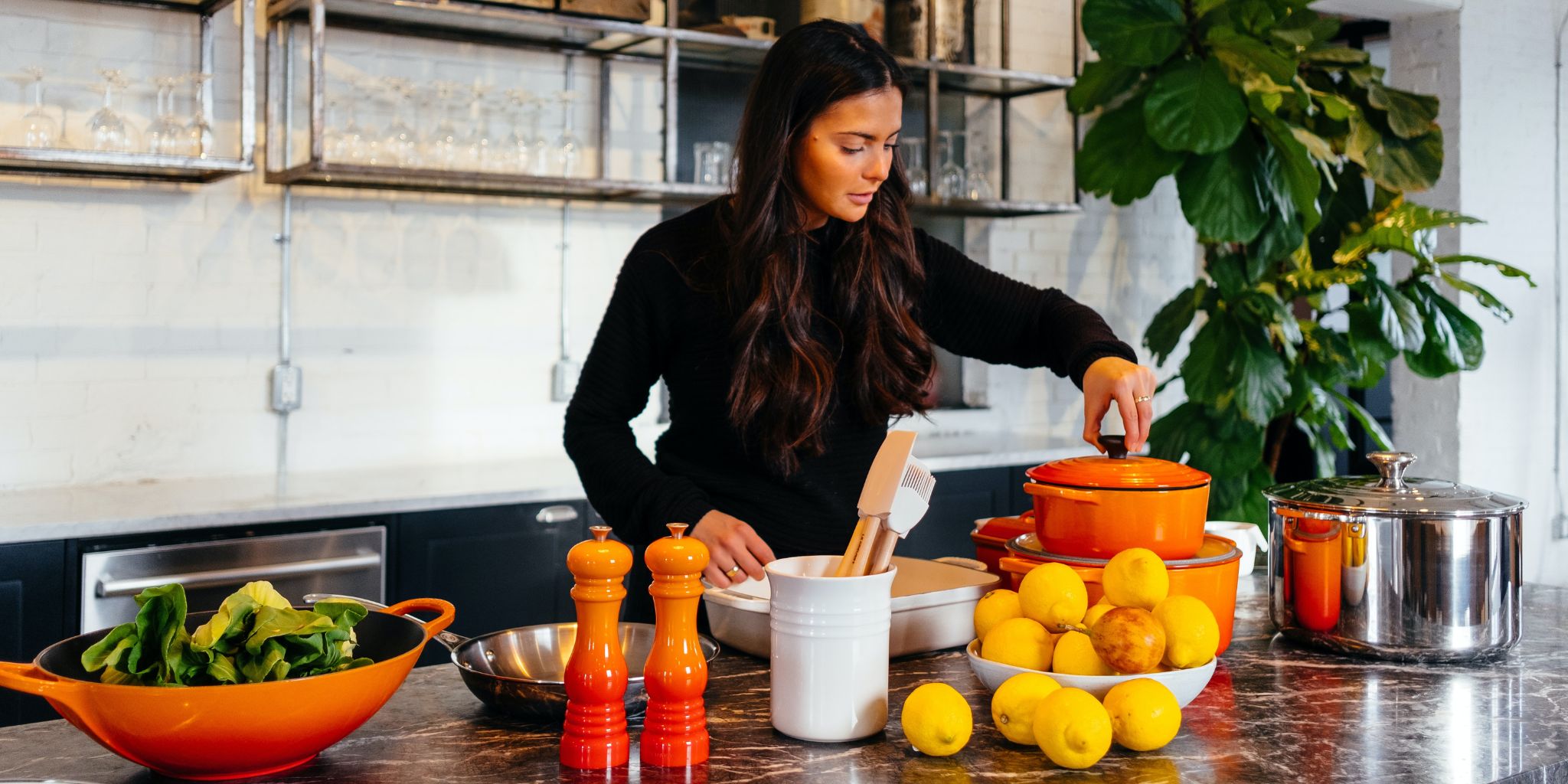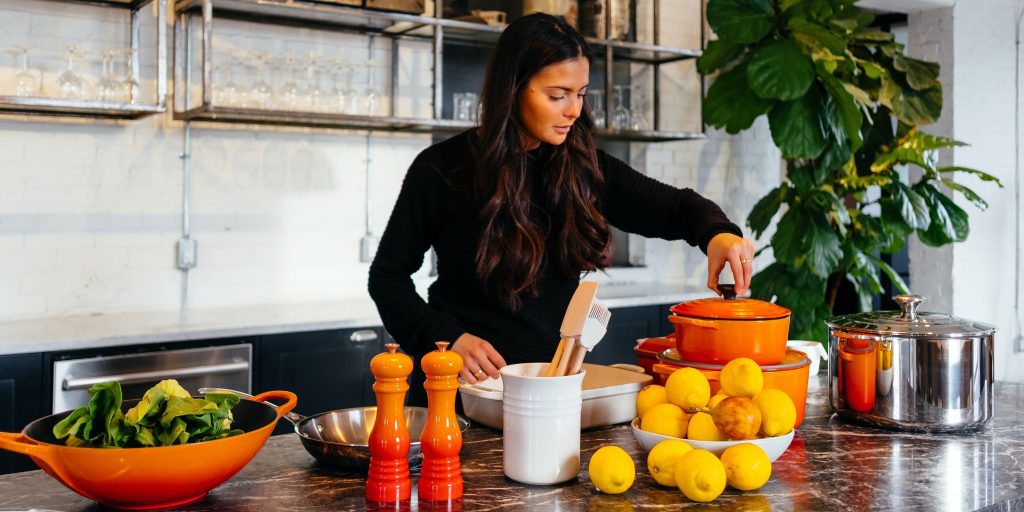 7.) Cook at home
On the subject of groceries, meals are another easy way to save money in college. Many college students might be required to select a meal plan or already have the meal plan factored into tuition in fees, so it's important to use up all meals that are provided and paid for. Otherwise, cooking at home is the most cost-efficient way to go. Eating out (even with a student discount) can be expensive, and it adds up quickly! Think about it, if the average cost for a coffee and bagel is $5.00, that can add up to over $1,000 a year for breakfast!
Students can split the upfront costs of pots, pans, and other kitchen utensils with their roommates, or simply purchase them secondhand to save money. Additionally, buying fruits and vegetables that are in-season, locally sourced, or on sale can help students save on their grocery bill.
8.) Focus on your courses
This may seem like a no-brainer, but staying focused on your courses is another way to save money in college. Many students don't finish their degree within four years and then have to pay tuition for additional semesters. Students can make sure they stay on track to graduate in four years by visiting their academic advisor or taking advantage of any study halls, tutoring opportunities, or office hours.
Alternatively, students can start early and graduate in fewer than four years. By taking general education classes at a local community college, students are able to transfer the credits over and save money by graduating early. Whether it's just a semester or a full year's worth of credits, students can have the opportunity to enter the workforce early or dedicate an entire semester to a job or internship.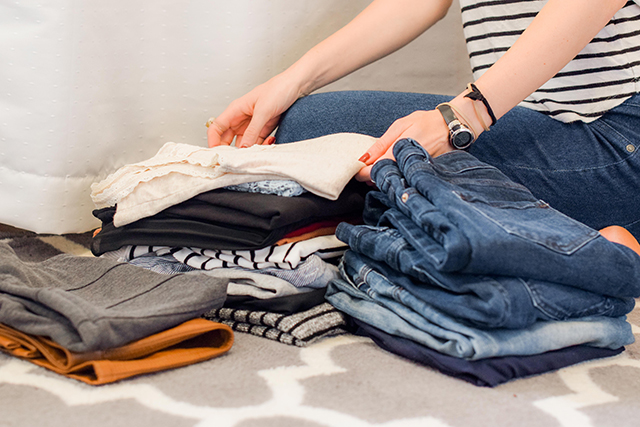 9.) Become an online reseller
A part-time job, work-study opportunity or side hustle like selling items online can ensure a steady cash flow and stretch any budget a little further. Becoming an online reseller is an easy way to save money as a student, especially for those with heavy course loads or considerable extracurricular involvement. Using platforms like Etsy, Poshmark, and eBay, students can sell their own art creations, branded clothes they no longer need, or unused household items in good condition.
With no overhead cost, students can earn a steady stream of income from selling items online. However, it's important to keep track of this income. Include all income, including student loan disbursements and expenses, in a budget and earmark the rest for savings. Additionally, it's helpful to get a free checking account and check statements regularly to avoid overdraft fees.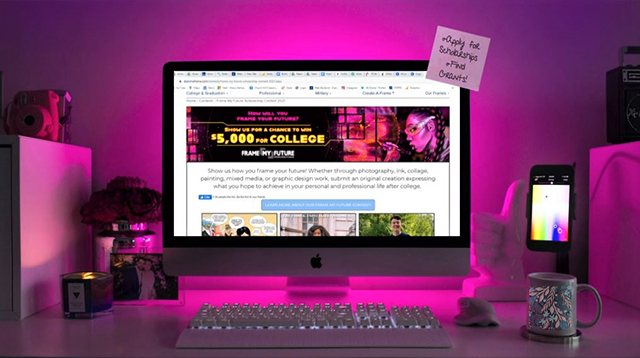 10.) Apply for scholarships
It's never too early to start planning for your financial future, especially if it means you won't have to eat ramen noodles every single night! One of the most effective tips to save money in college for university students is to simply be mindful of finances every step of the way. Start with applying and reapplying to college scholarships and grant opportunities every year, including FAFSA. Then, consider both in-state and out-of-state options for attending a college or university. On average, the tuition for in-state schools is lower than for out-of-state schools.
While not having student loans can save students thousands of dollars in interest, that's not always an option for everyone. If students must borrow, it's important to start contributing to the loans as early and as often as possible. Even if it's just $20 a month, every little contribution can make a huge difference in the long run.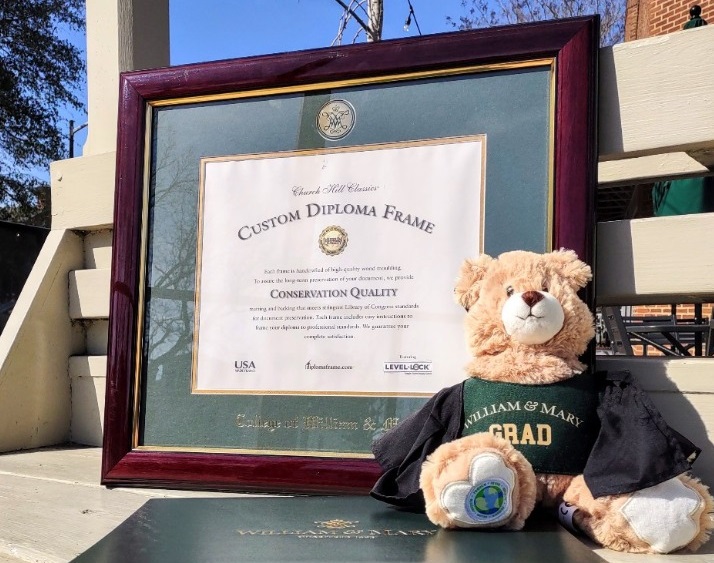 You can do it!
Saving money in college doesn't have to be difficult, all it takes is a little creativity, planning, and discipline. Just imagine how prepared you'll feel after saving money in college when you graduate. Trust us, that feeling of satisfaction that you will get every single time you look at your diploma is more than worth it!
Display your hard-earned degree with pride with one of our custom, USA-made diploma frames. Our officially licensed college diploma frames are handcrafted for every student and customizable with exclusive medallions of official school seals, mascots, and logos. Check out our collection and frame your diploma today!
SAVING MONEY IN COLLEGE FAQs:
Q: How can college students save money on housing?
A: Living from home is the cheapest option but isn't practical if your college isn't within commuting distance. Your best bet is to move into off-campus housing with roommates and share rent, utilities, and grocery expenses.
Q: What is the best way to reduce shopping bills in college?
A: Always buy as many items as possible from a local dollar store first. This can include notebooks, laundry detergents, plastic hangers, name-brand foods, storage containers, dish and hand soaps, bowls, dishes, mugs, and a host of other school supplies, kitchen accessories, and bathroom toiletries. You can save hundreds of dollars each year by shopping at these deep-discount retailers.
Q: Where can I buy cheap college textbooks?
A: There's no need to buy brand-new textbooks every year. Rent or purchase used books from Chegg Books, Barnes & Noble, Amazon, ebay, SlugBooks, and a host of other online sites. Shop around for the best deals on each title before you buy.
Q: How can I save money through my college or university?
A: Your college student ID wields a great deal of cost-cutting power! You can receive discounts at many local eateries, movie theaters, big-chain restaurants, online stores, and brand-name shops. Don't forget to investigate all of your free campus amenities, which may include gym memberships, waived copying and printing fees, free movie nights, and campus events offering free food, drinks, and t-shirts.
RELATED BLOGS YOU MAY ALSO LIKE:
– Creative Ways to Save for College
– Dollar Store Dorm Room Essentials
–Tips for Turning Your Dorm Room into a Cozy Place
– How to Find a Job: The Best Tips
– 22 Graduation Tips & Resources for College Grads