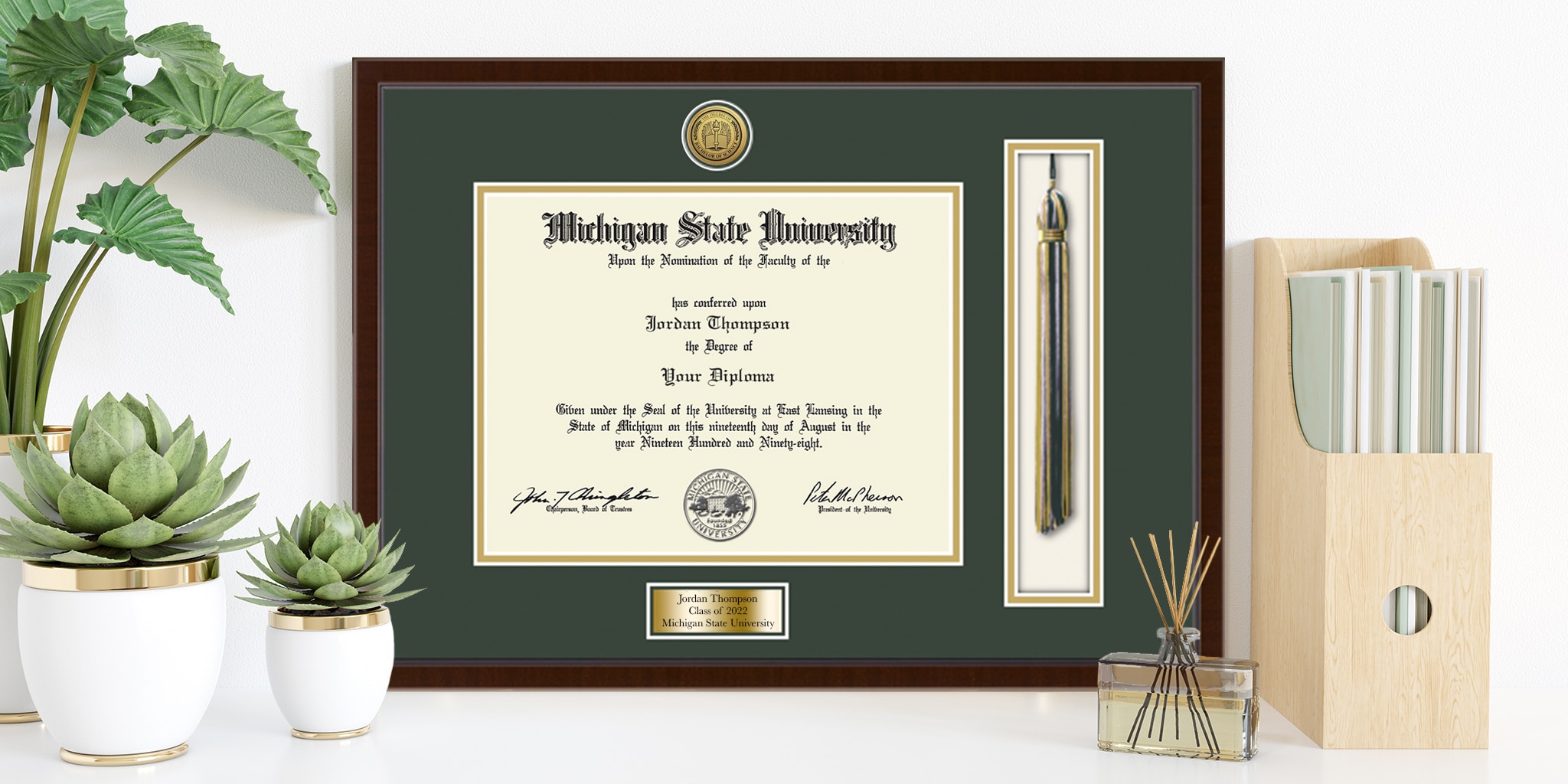 Some of the very best gifts are ones crafted with the recipient in mind. Whether you're shopping for a loved one or for yourself, all degree recipients deserve a diploma frame crafted with intention, care, and quality in mind. Finding the right frame can be overwhelming. While shopping you've probably asked yourself: do I need a custom frame for my degree? Below we identify the significant benefits of purchasing customized diploma frames to preserve your important documents.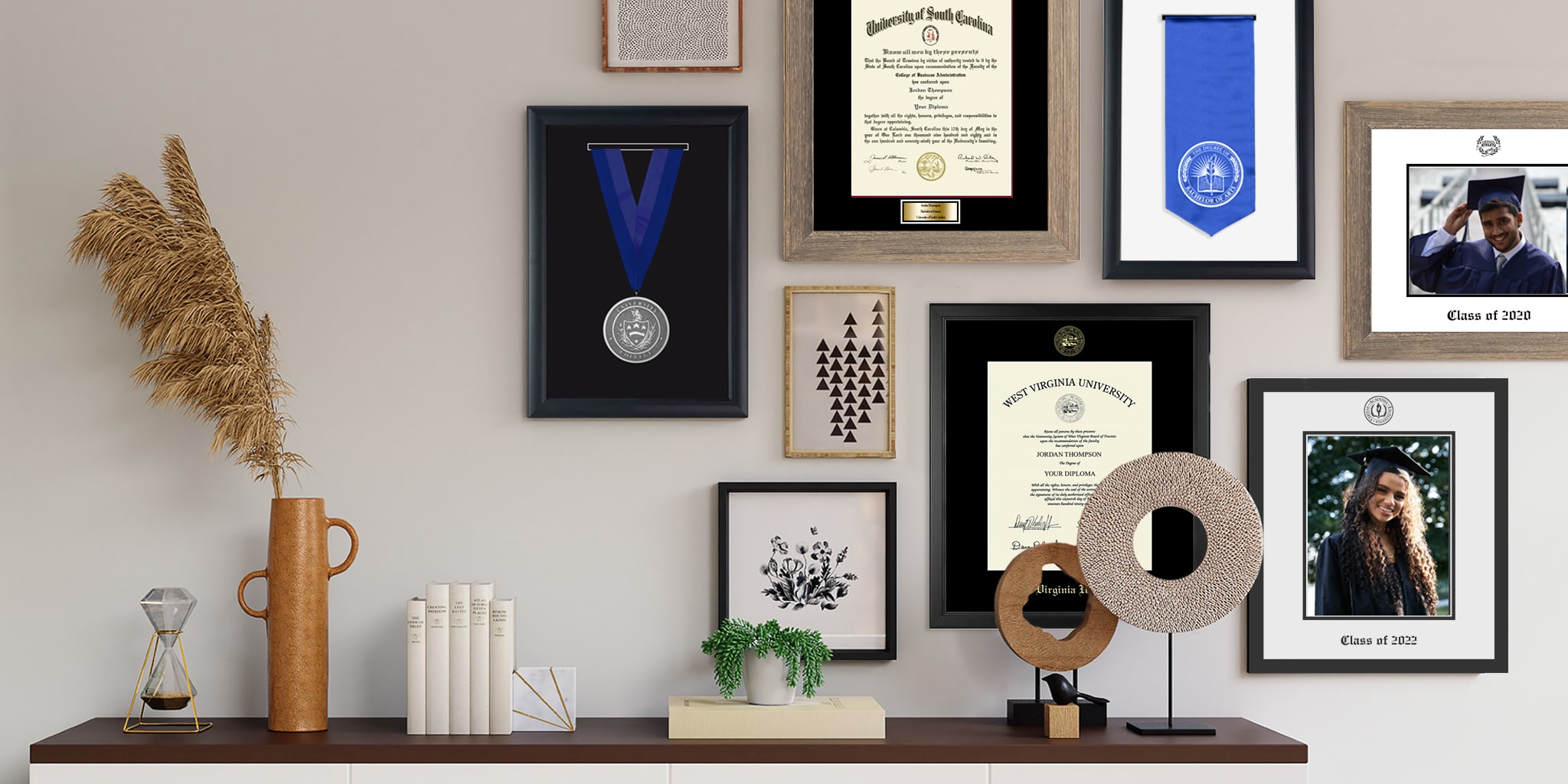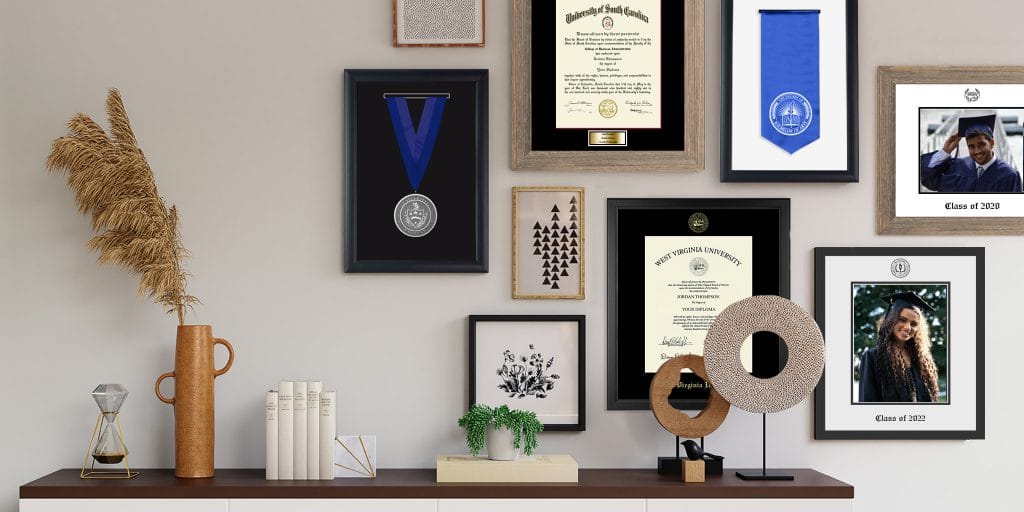 Why Choose A Custom Frame?
Whether you're a recent college graduate or a seasoned alumni, your diploma is an important accomplishment. It deserves to be displayed in a space where it can be seen and kept safe. Features like versatility and cost allow customers to reap more benefits from a custom diploma frame than if they were to purchase a generic hobby frame. There are several perks to choosing a custom frame to hold your precious degree.
Customizable
The first obvious advantage to ordering a custom diploma frame is that it's tailored specifically to you. Everyone has their own unique style, so it's only natural that your frame should reflect it! Our Create-A-Frame tool allows you to choose different hardwood moulding styles and custom matting materials to construct a piece that's one of a kind. Try adding an inner accent color to one of our custom frame mats to make your achievements truly stand out. This online frame design tool also allows you to add custom engravings, embossed text, and official insignias. Make sure to enter the correct diploma frame size to ensure that the frame is built to perfectly fit your degree. 
When building custom frames online, you have the freedom to design a frame to complement the space where it'll hang. Create a wall frame design and make it part of a gallery wall collection. Or add colors that will match your new office space. The possibilities for how to display your certificate frame are endless!
Flexible Price
You might be wondering: how much does it cost to frame a diploma? Another advantage to building your own custom frame is the flexibility of the price! We offer every kind of frame, from budget-friendly, cheap framing options to elegant, luxury frames that are sure to make a viewer's jaw drop. Features added to personalized frames such as Presidential mouldings, suede mats, engravings, or UV-protective glass, can all impact the price of graduation diploma frames.
Regardless of what price your customized diploma frame is, each frame order is built by hand in our Monroe, Connecticut facility with the utmost care and detail. Our custom diploma frames are built by skilled artisans using only the highest-quality products. With sustainably sourced wood mouldings, museum-quality mats, and many different preservation options, we guarantee your satisfaction with our graduation frames.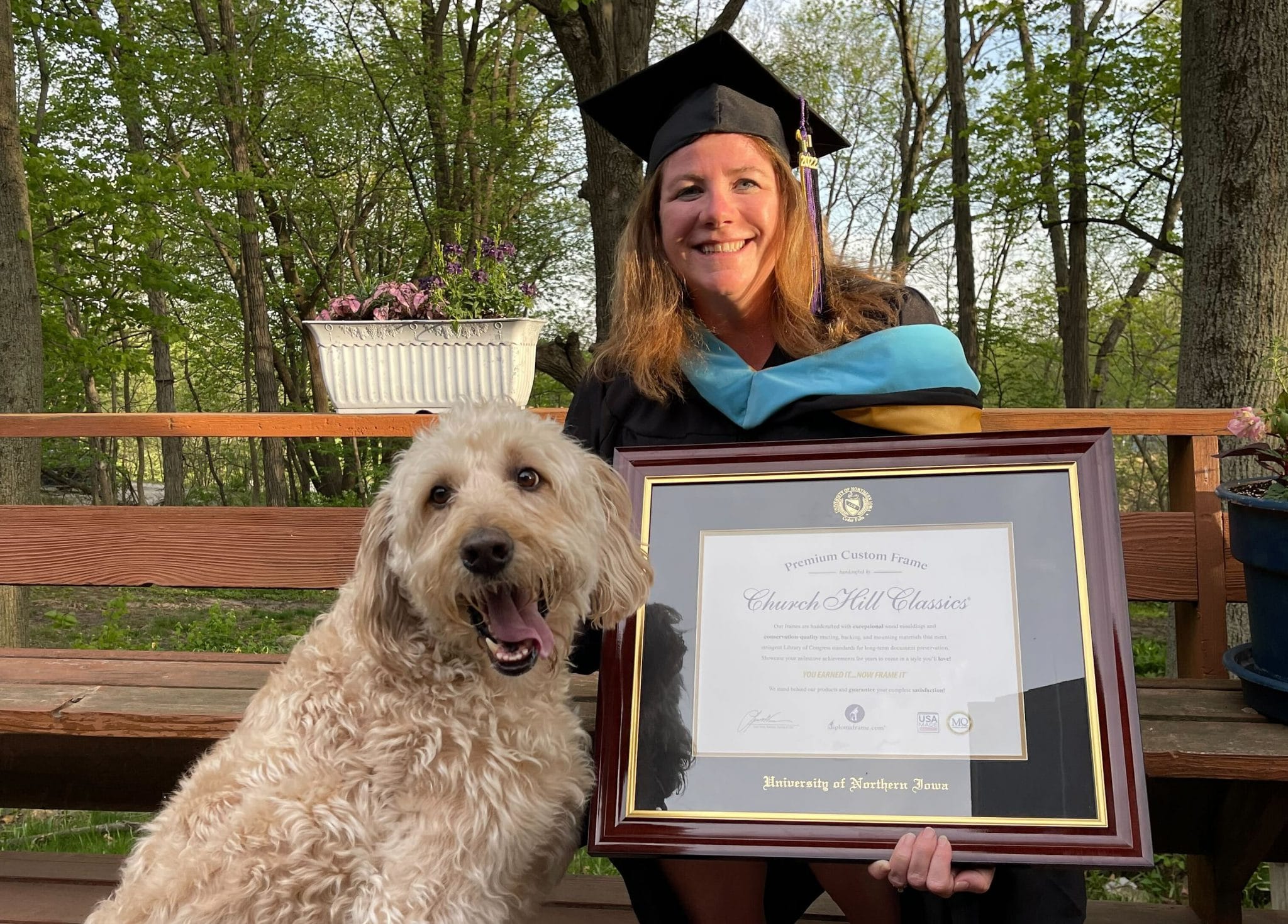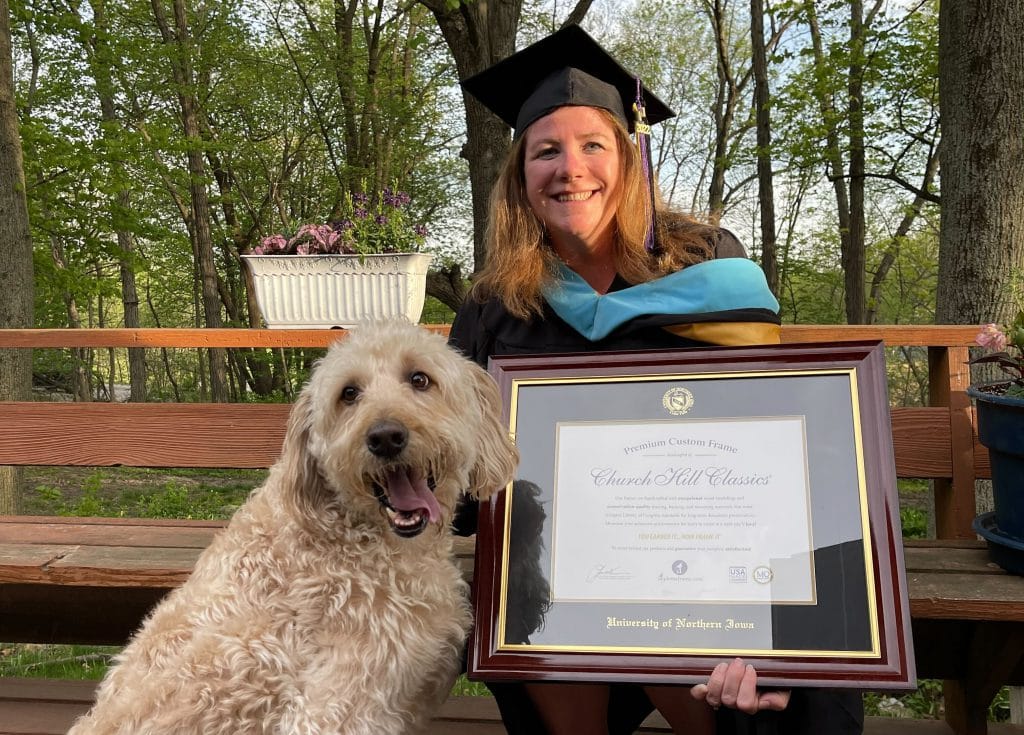 School-Specific
Looking for custom frames specific to the university you attended? Our online college stores offer a variety of framing options for thousands of institutions across the country. Purchasing custom frames for diplomas from our university stores allow you to show off your school spirit as well as pride in your degree. With sorting options that make it easy to navigate, finding custom wood frames for large universities like the University of Florida or Michigan State University is a breeze. In fact, you can start framing your Michigan State diploma today! 
As a graduate who worked hard and spent long hours earning your degree, you deserve a frame that will keep it safe and display your hard work for employers, colleagues, and family to see. It's no secret that Church Hill Classics has the best diploma frames in the business. Shop our selection of custom degree frames today!