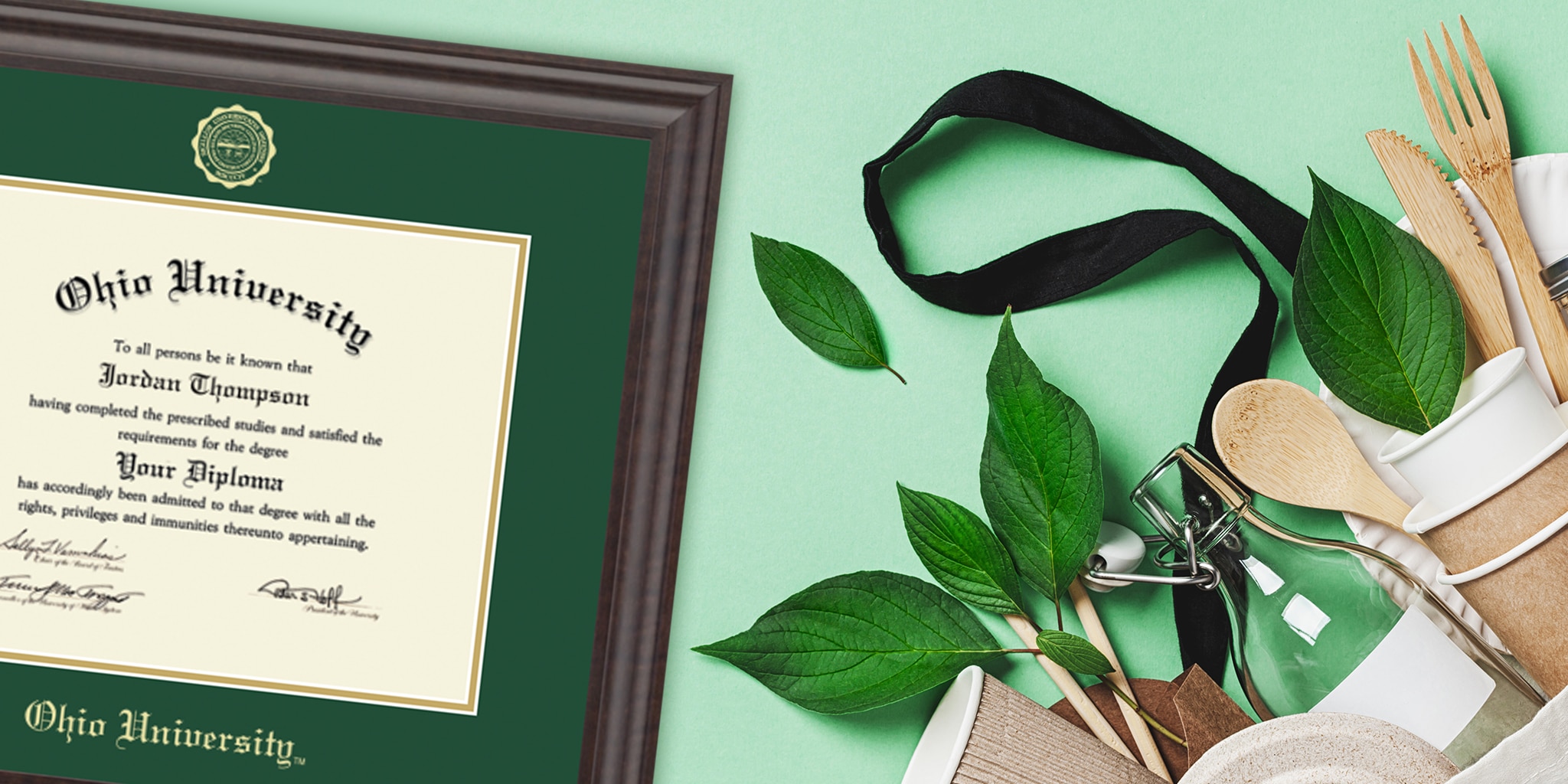 Did you know that according to a Pew Research Center Survey, 75% of U.S. adults say they are particularly concerned about helping the environment as they go about their daily lives, but only one in five Americans say they make an effort to live in ways that help protect the environment "all the time"?
It's no secret that the human impact on the environment has had far-reaching and devastating implications. We only have one planet, so we should make every effort to take care of it! In order to make a positive impact, environmental preservation is vital at both an individual and corporate level. To celebrate this Earth Day, we've compiled a list of six easy ways to live an eco-friendly lifestyle. We've also included the ways Church Hill Classics  works hard as a company to integrate these sustainable practices throughout every step of the framing process, from initial construction to final delivery.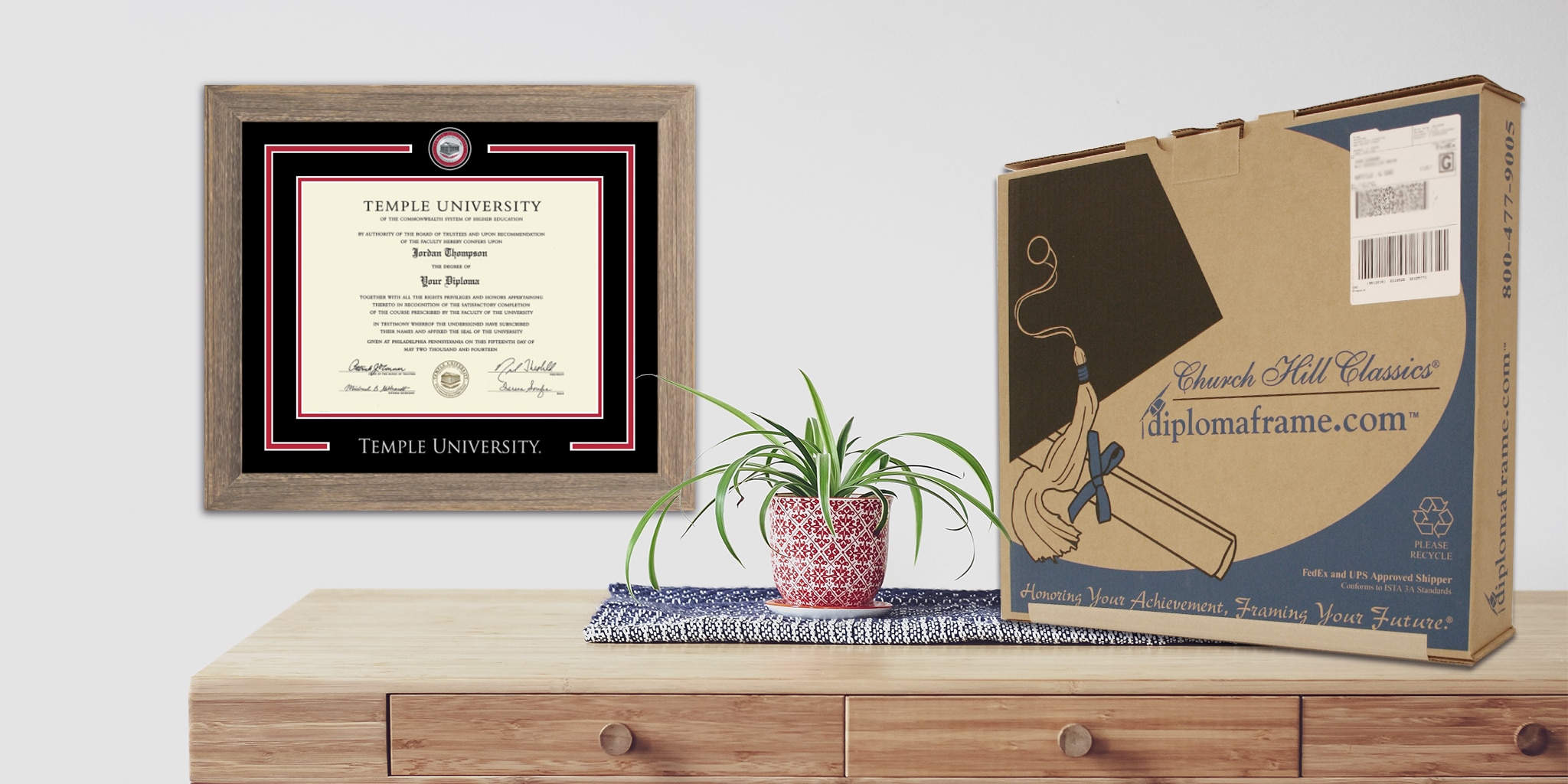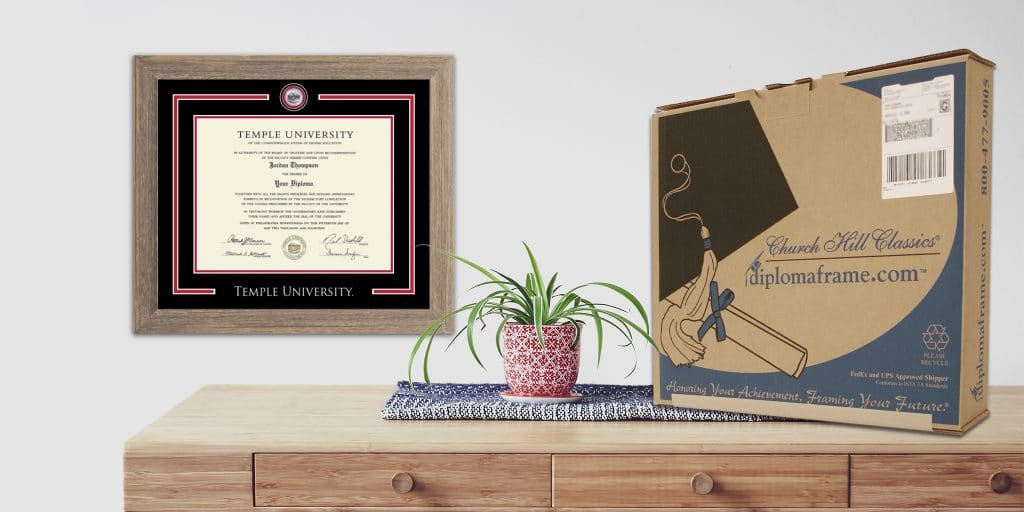 1. Recycle
When it comes to implementing eco-conscious practices, recycling is an easy way to get started. It's protecting the environment by thinking before throwing products in the trash. Properly disposing of paper, plastic, glass, metals, batteries, and electronics allows them to be reused or repurposed into other items. Simply search for recycling facilities around your workplace, local shopping centers, street corners, or take them home to make sure recyclable items are placed in the correct containers. By recycling, something old is transformed into something new. This ultimately saves energy, keeps wildlife safe, sends less waste to landfills, and doesn't waste unnecessary materials and natural resources.
Church Hill Classics facilities have an extensive recycling program of cardboard, paper, plastic, and cans. We also make sure that each diploma frame shipped is kept safe in our state-of-the-art SMARTbox sustainable packaging. This ship-ready, cutting-edge, eco-conscious and green design is constructed with environmentally unbleached cardboard and is 100% curbside recyclable. The SMARTbox makes shipping easy and has a convenient carrying handle for walk-out purchases. This eco-friendly packaging gives our employees and valued customers peace of mind to know it has a sustainable design and is recyclable.
2. Reduce Energy Consumption
Reducing personal environmental footprint is an intimidating task, but every small effort counts! Cutting back on energy consumption ultimately reduces the pollution emitted from any non-renewable sources of energy and saves money! Ways to personally conserve electricity include using LED bulbs, turning off lights when not in the room, and using smart power strips that turn off power to electronics when not in use. You can also lower AC or heating unit use when necessary, and try carpooling, biking, or walking instead of driving.
Our commitment to corporate sustainability at CHC has led us to make a distinct effort to reduce energy consumption from our company's IT infrastructure. We've done this by shifting internal servers to the cloud by utilizing AWS, a vendor with a strong sustainability commitment that uses 100% renewable energy. In 2022 we converted our parking lot lights to efficient 150W LED white lights, an option that's more efficient than our previous technology and has a longer life expectancy. Also, in 2020 we completed an electrical lighting efficiency project to reduce our overall energy consumption.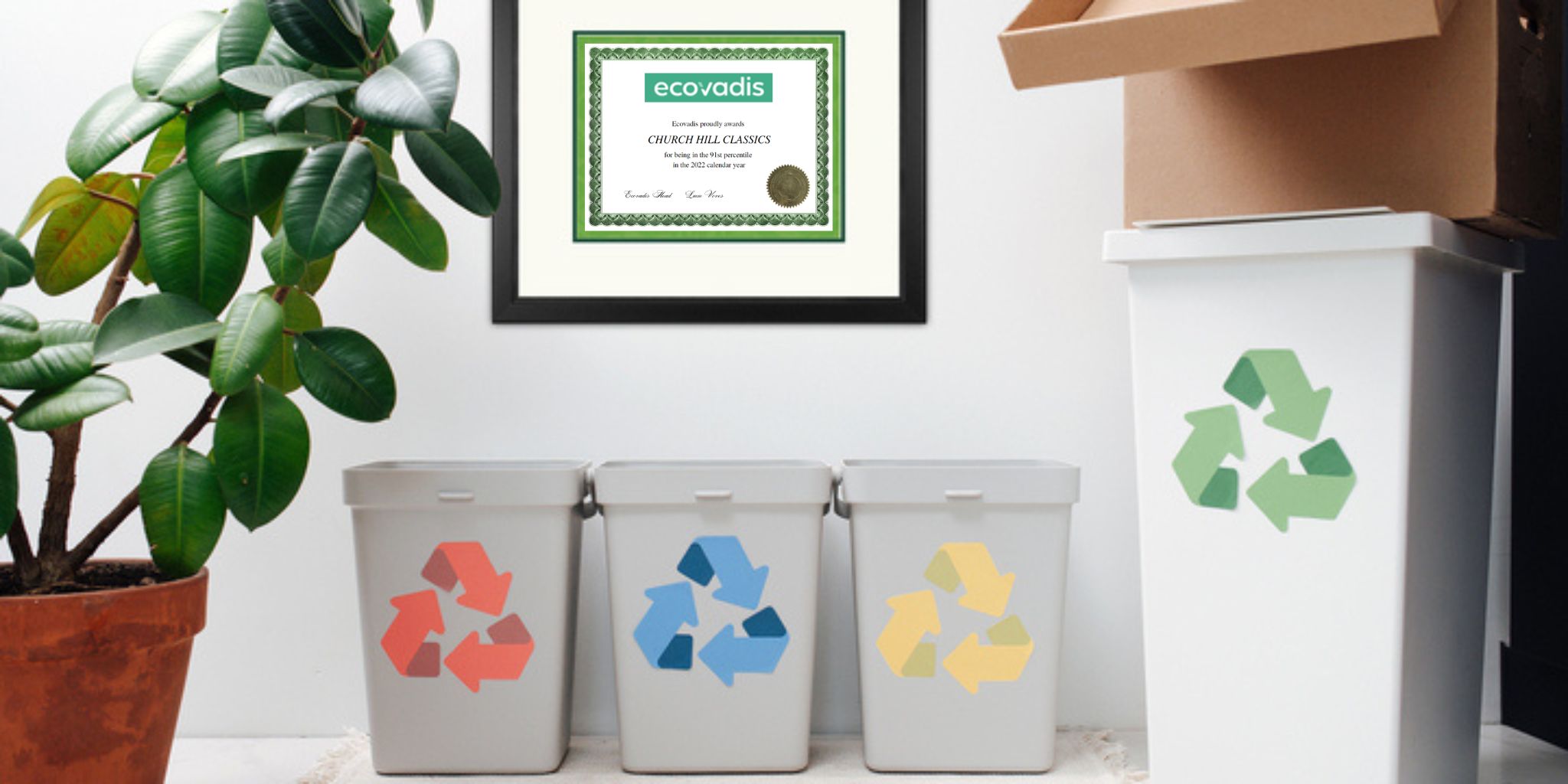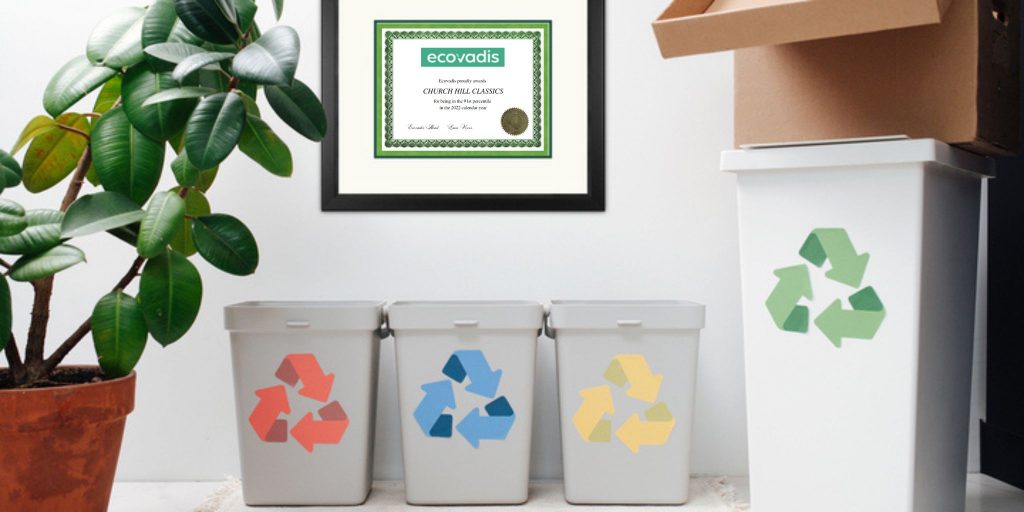 3. Reduce Waste
Another way to lessen your eco-footprint is to reduce the amount of waste you produce. You can do this by ditching plastic and upcycling glass storage containers. You can also purchase a reusable water bottle, swap paper subscriptions to electronic ones, and bring reusable bags to grocery stores. Often, people don't realize how many disposable plastics they consume until they make a concerted effort to cut back. These practices are easy to implement and can make a significant impact on conserving the environment.
4. Use Eco-Friendly Products
Using eco home products is a great way to conserve energy, minimize your carbon footprint, and consume in a way that protects the environment. It's important to be aware of where our products come from, whether they're made with sustainable materials and the green business values that companies hold. Purchasing from sustainable sources that have made a commitment to environmental preservation and use natural materials will have a positive impact and give you peace of mind.
At Church Hill Classics, when it comes to building a custom frame, choosing the right moulding is an important step. As a company committed to being a sustainable business and offering environmentally friendly products, we make sure all of our moulding options are made with eco-friendly materials. We make a point to only source our solid hardwood mouldings from vendors who also have sound sustainability practices in place like responsible forestry and regular replanting.
Since 2008, we've offered 100% recycled wood frame mouldings as custom options. Our recycled wood mouldings and green products have the look and feel of solid hardwood, as well as the quality and presentation of our traditional mouldings. We're proud to say that our environmental frames are always made with sustainable products. Each year we also donate to support OneTreePlanted which supports global reforestation, sustainable agriculture, and forest protection.
5. Buy Local
Buying from local businesses is another strategic way to care about environmental sustainability. When products are purchased from companies that outsource production across the globe, significant amounts of fuel and packaging are required just to ship them where they need to go. You can reduce pollution, cut carbon emissions, and preserve resources with a few simple changes. Try eating at local farm-to-table restaurants, purchasing from local artists and small businesses, and buying products from made-in-the-USA sustainable companies like Church Hill Classics.
One of our most recent sources of pride as a company has been scoring in the 91st percentile on the EcoVadis compliance assessment. Church Hill Classics earned a silver medal and the top score for all collegiate licensees monitored by UCLA. EcoVadis is an evidence-based online platform that supplies renewable and sustainable energy reviews. It also allows companies to assess the ESG (Environmental, Social, and Governance) performance of their global suppliers. We scored highly in all four sustainability criteria themes: Environment, Labor & Human Rights, Ethics, and Sustainable Procurement.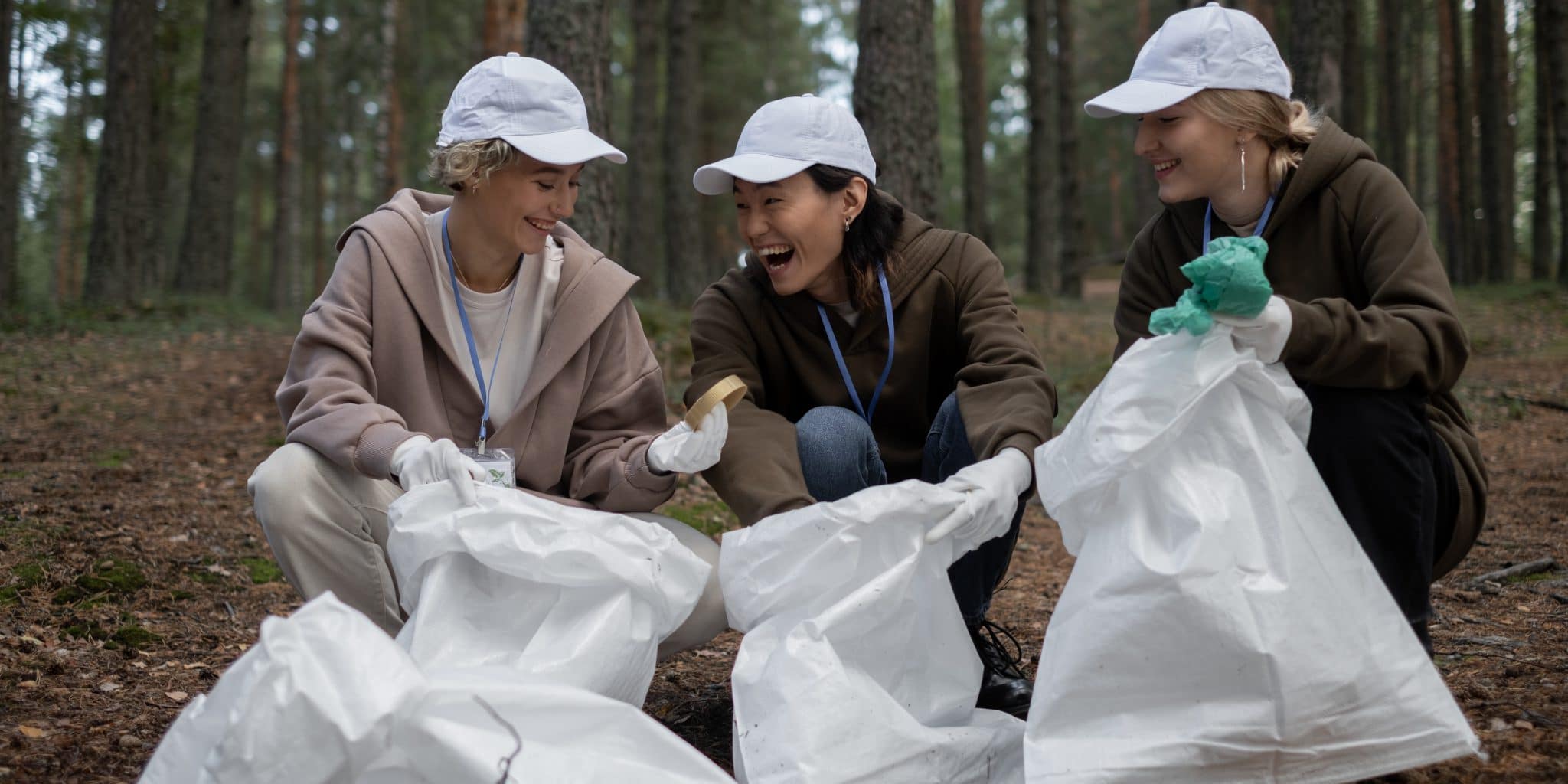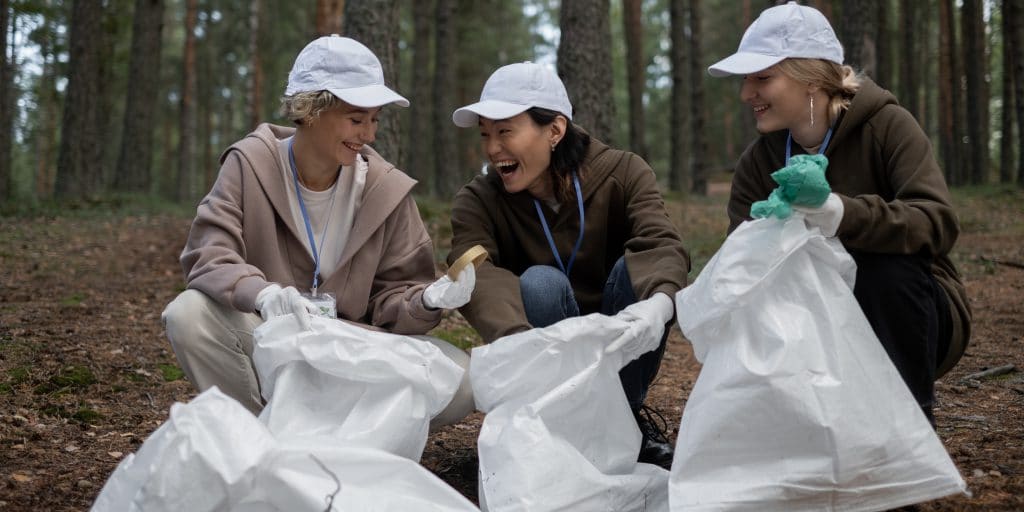 6. Practice Environmental Stewardship
There are tons of ways to get involved when it comes to environmental activism and climate action! Although it can look like supporting legislature targeted at bettering our environment and requiring sustainability practices, it also can look like simply being active in your community. Find a friend who also wants to work toward caring for the Earth; protect the environment and link arms with them. Look for a community organization or participate in events like picking up trash or planting trees. These are easy ways to spend time in nature while making small efforts that can make a big difference.
At CHC, we believe that the preservation of our environment is just as important as preserving your hard-earned degree! Our employees are key contributors when it comes to our success in diminishing our company footprint. What do our employees do to help? When onboarding at CHC, our employee handbook includes our employee commitment to GREEN recycling and conservation practices.
We set up our facilities in a way that makes sustainability, recycling, and energy conservation simple and accessible for all who want to go green. Office paper, cardboard, and cans are regularly recycled throughout the offices and production areas. We also recycle production materials by donating to organizations and by providing materials to art departments of local schools. Our company's environmental policy is also renewed yearly as we find ways to implement more sustainable framing practices. Employees are encouraged to make suggestions and send ideas of how CHC can improve sustainable development as well.
Just like our custom frames preserve documents and keep them safe from damage, we as a company strive to keep our environment healthy as well. The practice of living a sustainable lifestyle has skyrocketed in recent decades as people realize the positive impact they can have on the Earth. The easiest way to implement these practices, protect nature, and reduce environmental impact is simply to start small. Whether by swapping plastic bags for reusable bags on trips to the grocery store, purchasing an eco-friendly frame, or choosing to recycle when you have the opportunity, each effort counts toward a better, greener future for our planet.