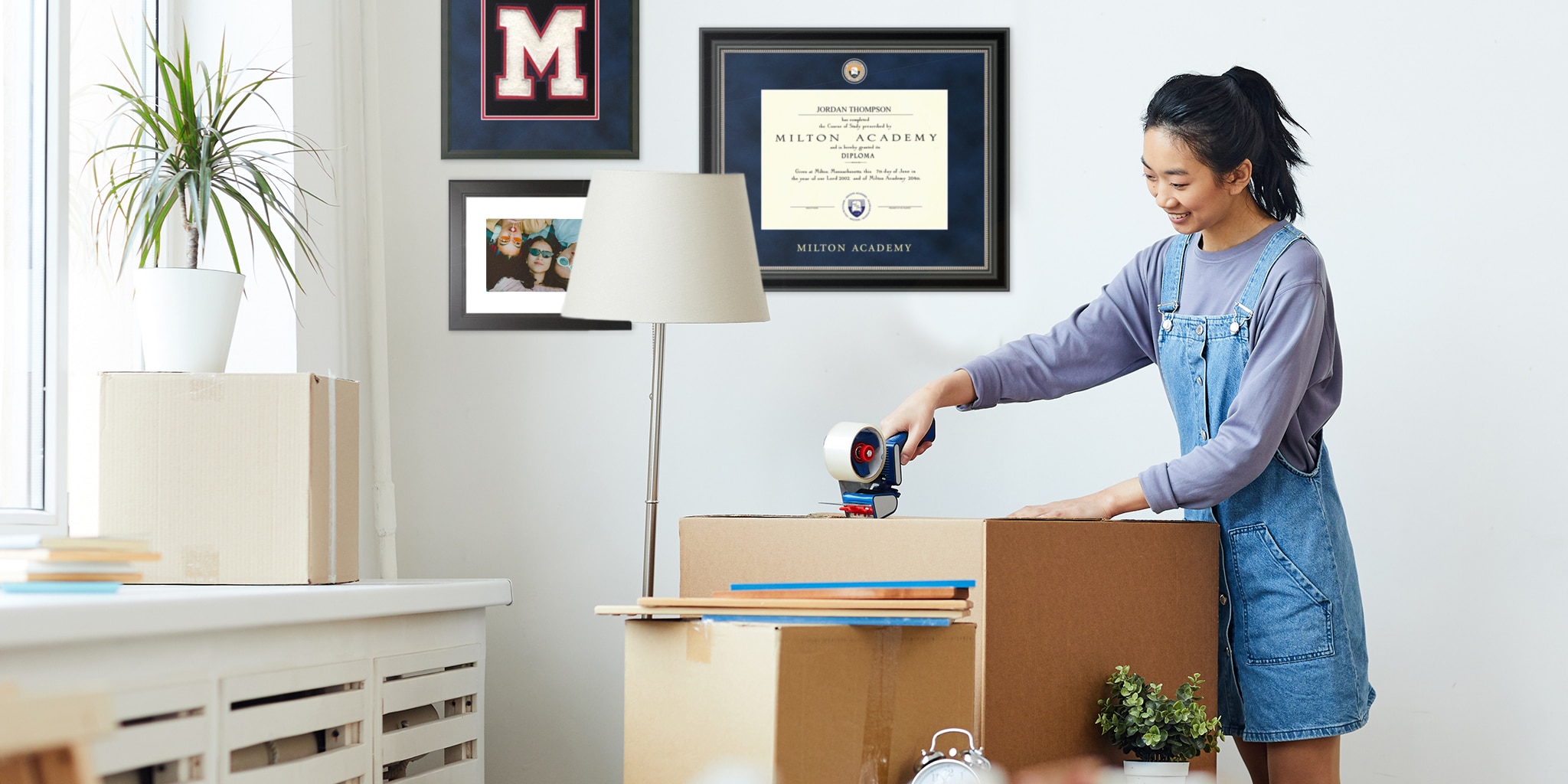 College graduation season can be a crazy and overwhelming time for seniors. While spending their time finishing up finals and earning passing grades, the last thing on their mind is the graduation checklist that comes with wrapping up their college career. Being prepared to graduate will make entering the working world a whole lot smoother. We've gathered a list of things college seniors often forget to think about before their graduation to help you get organized and tackle graduation season with ease.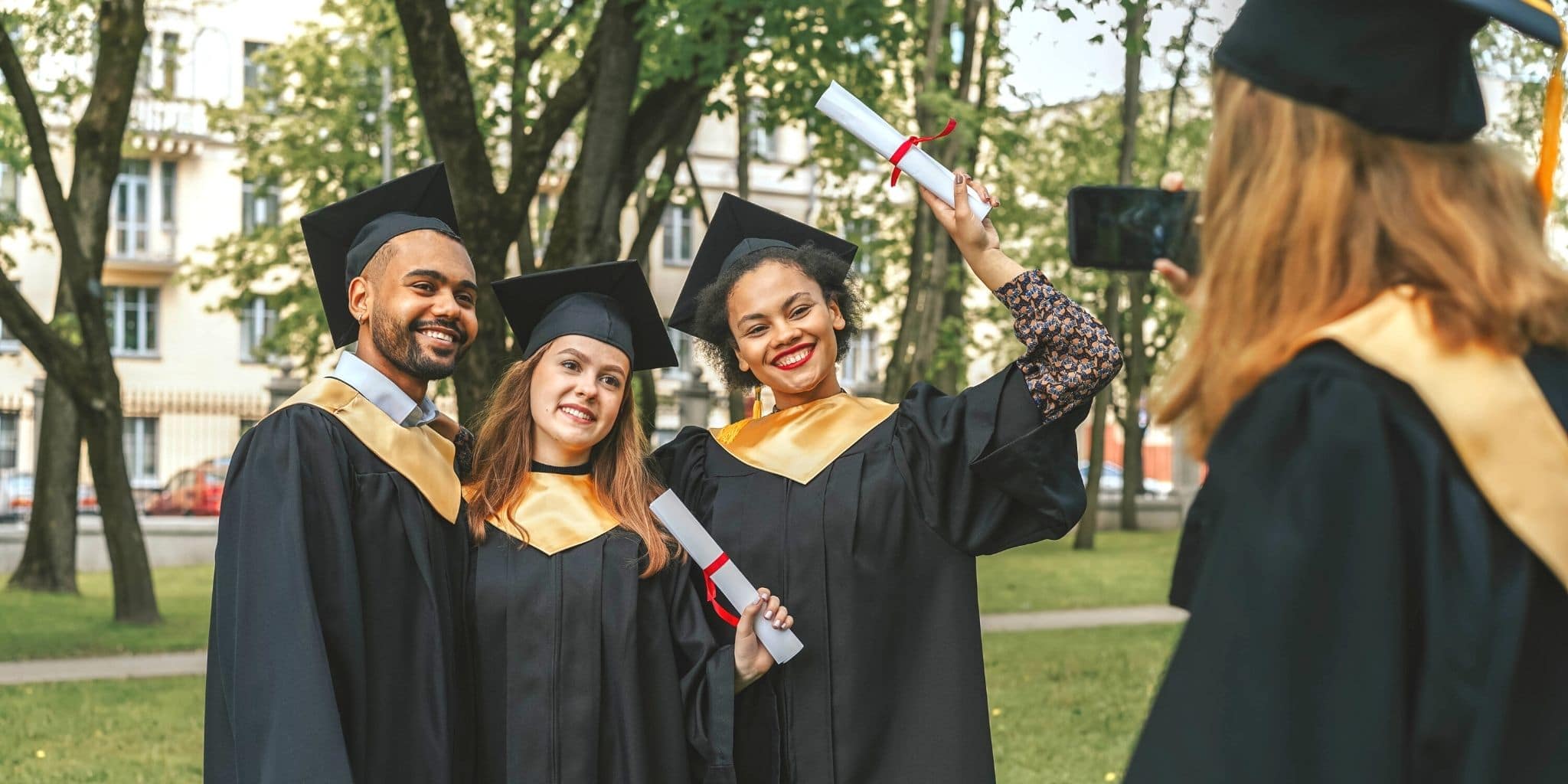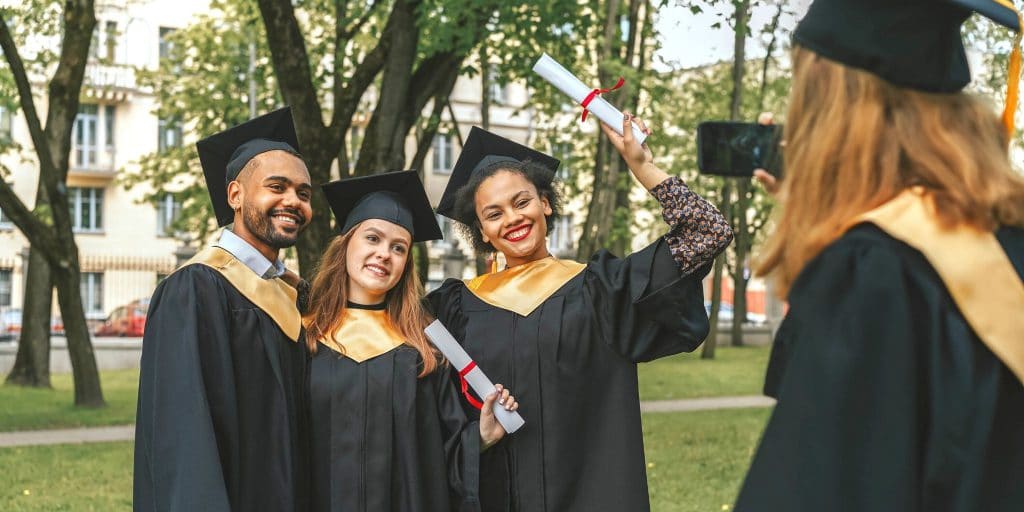 Order Your Cap & Gown
When it comes to commencement ceremonies, universities can hand over a long list of graduation requirements that easily get lost in the hustle and bustle of senior year. On top of applying to graduate, finishing classes, and specifying how you'd like your name displayed on your diploma, you also need your academic regalia! Most universities require students to pay a small fee for their graduation regalia and order preferred sizes online. Figure out what specifically your university requires; it's likely they'll send out an email to students about this. Purchasing a cap and gown is an important step many graduates forget to think about, so as soon as you're able, get them ordered and check it off your to-do list.
Invite Family & Friends to Graduation Day
The day you graduate is an important and exciting event not just for you, but also for the people close to you! Another important task to remember for senior graduation is inviting them to be a part of it. Make sure to send out graduation announcements to friends and family and ask them to RSVP to your graduation ceremony. Some commencement ceremonies need tickets to be purchased beforehand. Check and see what your school's requirements are and make sure your loved ones are in the loop about plans for the day-of. It's extra work, but seeing the pride on their faces as you walk across the stage and receive your degree is surely worth it. There's also a high likelihood that an invite also ensures college graduation gifts for you!
Decorate Your Graduation Cap
Walking across the stage at your graduation ceremony is a once in a lifetime opportunity, so make the most of it! For a moment all eyes are on you, and you have the chance to make a statement. Not only is decorating your graduation cap a fun craft to do with friends, it's also a way to convey what's important to you. Education majors can communicate the hope they have for their future classes or psychology majors can add a wise and witty quote to their caps. Using a cute cartoon cutout, custom stickers, and a hot glue gun, the possibilities for decorating your graduation cap are endless. Not sure where to start? Read more about
how to decorate your graduation cap
. 
Pick out a Commencement Outfit
Another
graduation reminder
is that even though you'll be wearing your graduation robe over your outfit, it's still a good idea to dress to impress! Odds are that you'll be taking lots of photos with friends, family, classmates, and faculty who've shaped your college journey along the way. Your university may hire a professional photographer as well to snap a shot of you holding your coveted degree. Wear something that's true to your personal style but also won't cause you to cringe when you look back at photos. Take time to put your outfit together the day before
graduating college
so you don't have to worry about it the morning of. Remember it's important to look your best on one of the most important days of your life!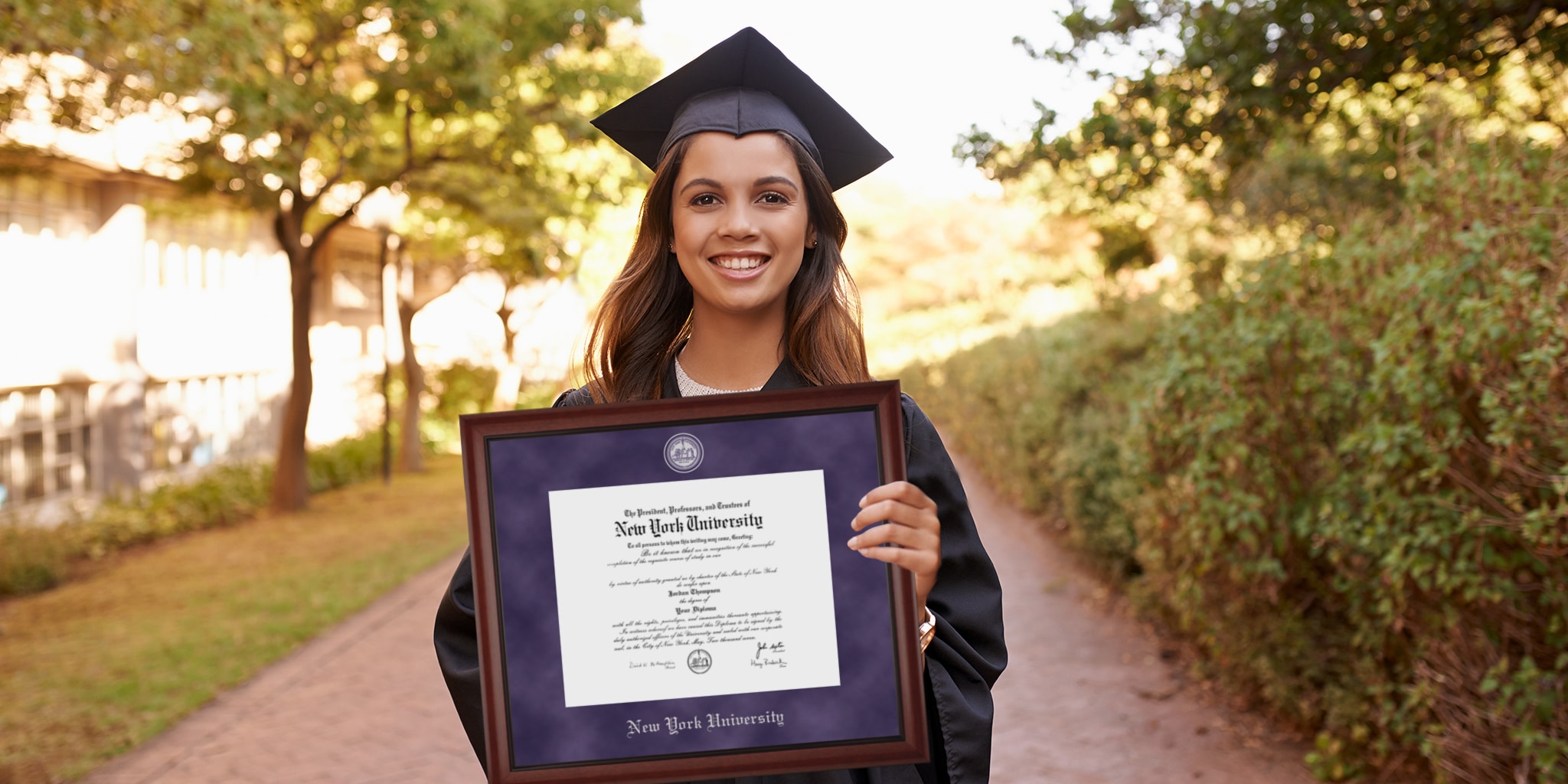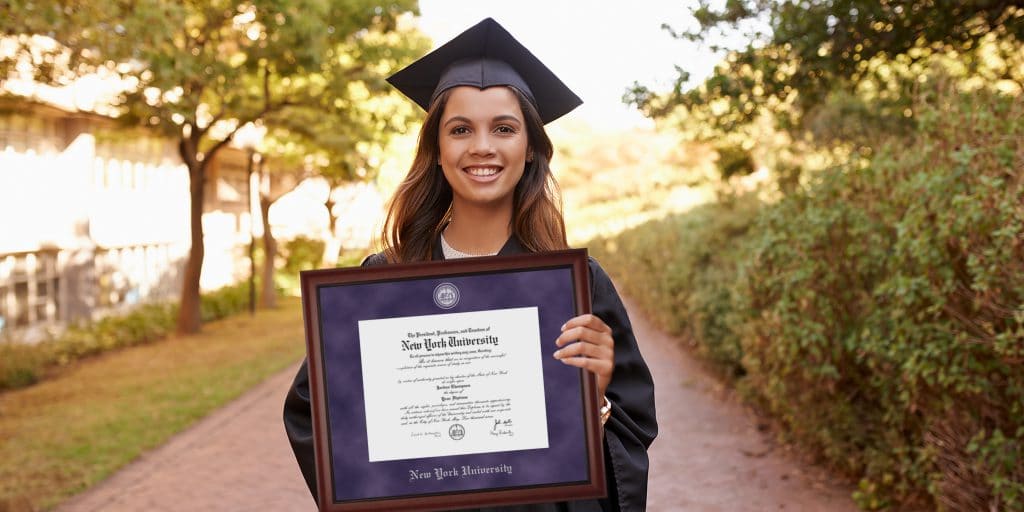 Frame Your Diploma
Your degree is the most valuable piece of paper you'll ever own. It represents your hard work, determination, and drive to excel; it's also the ticket to your dream job. Don't pack it away in a box or slip it into a folder somewhere. You earned it, now frame it! Framing your degree right after you earn it ensures that your document is preserved and stays in top-notch shape. It also proves to future employers that you were serious about your education, and plan to translate your professional attitude into the working world. 
As leaders in the diploma framing business, we've spent decades perfecting the craft of custom framing. From solid hardwood mouldings that are cut and joined by hand to museum-quality matting and backing materials, the quality of our diploma frames are simply unmatched. We have an online store that offers college graduation frames for every graduate regardless of which university you attended, so browse Vanderbilt, customize Iowa State, or shop NYU diploma frames today!
Plan a College Graduation Party
A graduation party is a great way to celebrate your monumental achievement! It's also a reason for family and friends to gather and spend special time with you. Having a party is a way to slow down from the chaos of graduation and reflect on how much you've learned to get to this point. Looking for college graduation party ideas? There's no right or wrong way to throw a grad party. You can go all out with a nice venue, balloons, snacks, and baby pictures, or it can be a simple backyard gathering and meal shared with your closest relationships. Feel free to decorate with napkins or streamers that represent your school colors, and any special pictures and memorabilia from growing up. Popular snacks that are sure to be a hit at your grad party include finger foods like sliders, fruit salad, chips, and of course cake! 
Consider Continuing Education
Are you truly passionate about your area of study? Perhaps you're an education major who'd like to lead at an administrative level, or an art history major who wants to teach others the complexities of our visual culture. If you feel like you can relate, then continuing your education might be for you. There's a likelihood that your undergrad alma mater offers graduate college options as well, but if not, it's easy to enroll at other universities across the country that align with your area of study. Graduate programs tend to be more intense but take less time than undergraduate degrees. Earning a college graduate degree in a specific field can open up a world of new job opportunities. It allows you to pursue niche positions and climb the ladder to the top of your field.
If you're not quite sure the type of position you want to pursue with your degree, jumping into a graduate program probably isn't for you. Or maybe you want to be done with school for a while; there's nothing wrong with continuing education later in life! There is real benefit in diving into the working world after graduating college, discovering what specifically you're passionate about, and then revisiting the idea of graduate school at a later date. Attending a grad school may not be necessary for you and isn't for everyone, but it is an important idea to consider before you move in from college completely.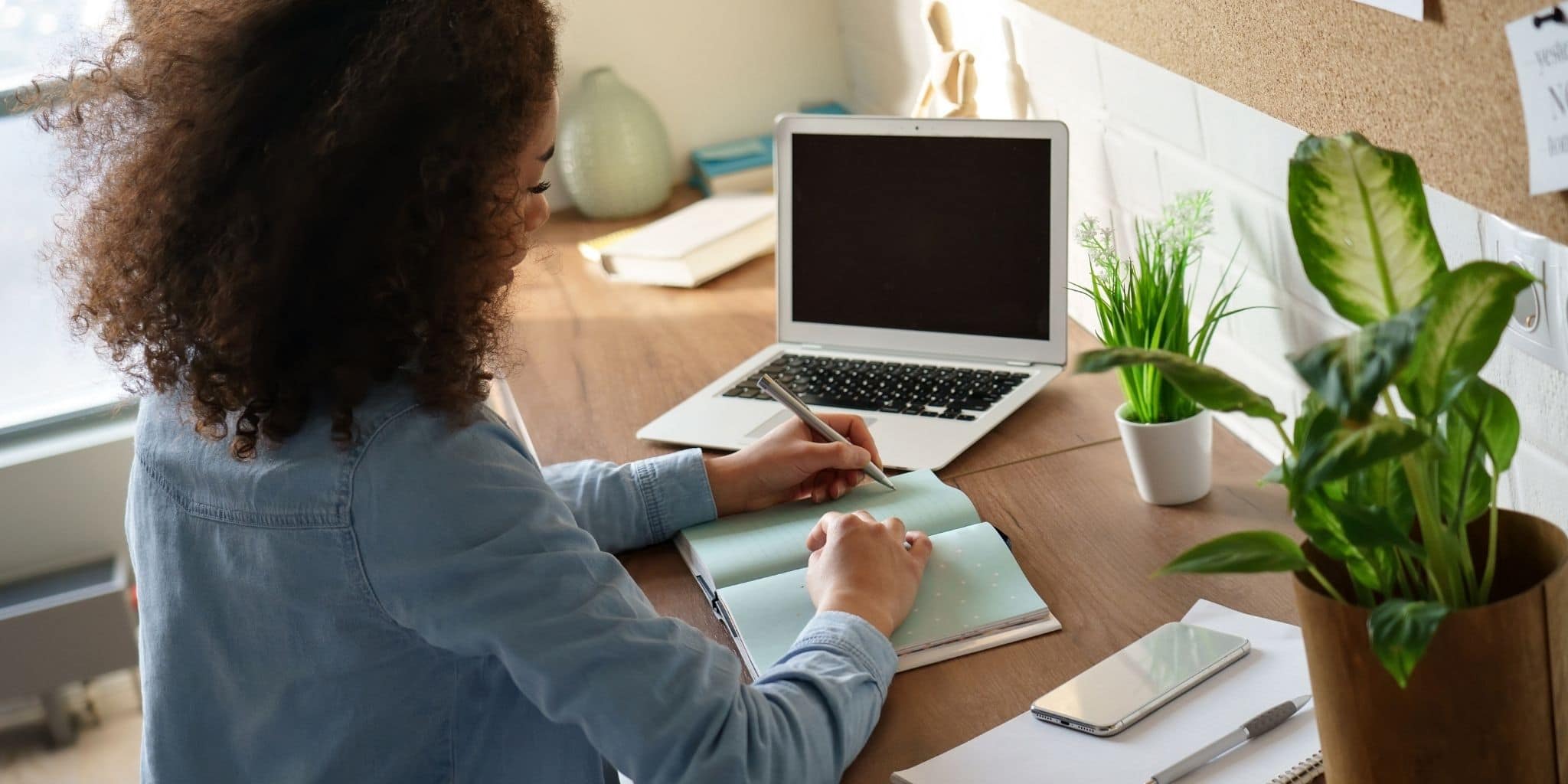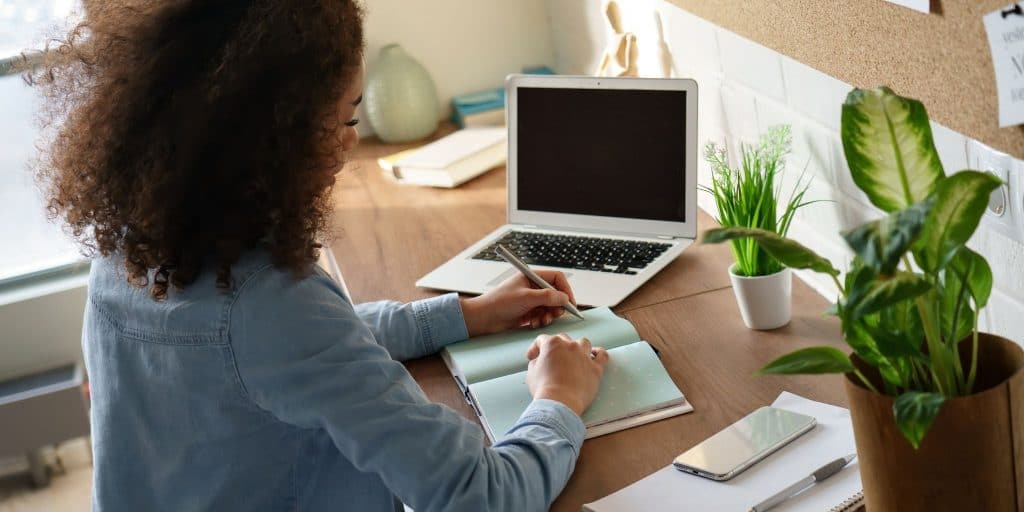 Polish Your Resume
Entering the working world can be intimidating for recent college graduates. Spend considerate time cleaning up and composing a resume that's sure to impress future employers. When putting together a well-rounded resume, make sure to include your unique skill set, previous positions, volunteer experience, and any significant awards earned. The layout of a resume is also important, so keep it clear, clean, attractive, and easy to read. If you want to get fancy, try adding a pop of color, but make sure not to go overboard and add too much. Make sure your points are succinct and that you highlight the most impactful parts of your previous jobs. Lastly, if you're heading to an in-person interview, always try to have a few printed copies on hand; it's convenient for employers and communicates that you're prepared and professional.
Take a Look at Finances
One last-minute reminder that's sure to help you prepare for life after college is getting your finances in order. Each graduate's financial situation is different, so it's important to take a glance at them before you graduate. By deciding how you're going to handle your money or tackle debt in college, you're more prepared for when you get a job or if repayment kicks in. Keep in mind you'll start to acquire other expenses like rent, bills, travel fees, loan repayment, groceries, and unexpected emergency costs. When looking over your finances, setting specific, tangible goals can help incentivize and encourage you to save, spend smartly, and make payments on time. Try creating a budget that acknowledges your monthly income and sets specific limits on how much you'll spend on different categories per month. Being financially savvy takes hard work and dedication, but always pays off in the long run.
Start the Job Hunt Early
Finding a job outside of college can be stressful, overwhelming, and potentially discouraging. By applying early, you can get on the radars of future employers right away and gain precious interview experience. Applying early to jobs also shows employers that you're serious about the opportunity and are eager to learn. The more interviews you complete, the better you'll learn how to strategically present yourself, ask and answer the right questions, and negotiate contracts and pay. These precious skills will ultimately prepare you for the working world and score you a job earlier than fellow graduates. Just a friendly reminder that searching for jobs can be a lot of work, and getting ahead on the job hunt has proven to be helpful to graduating seniors.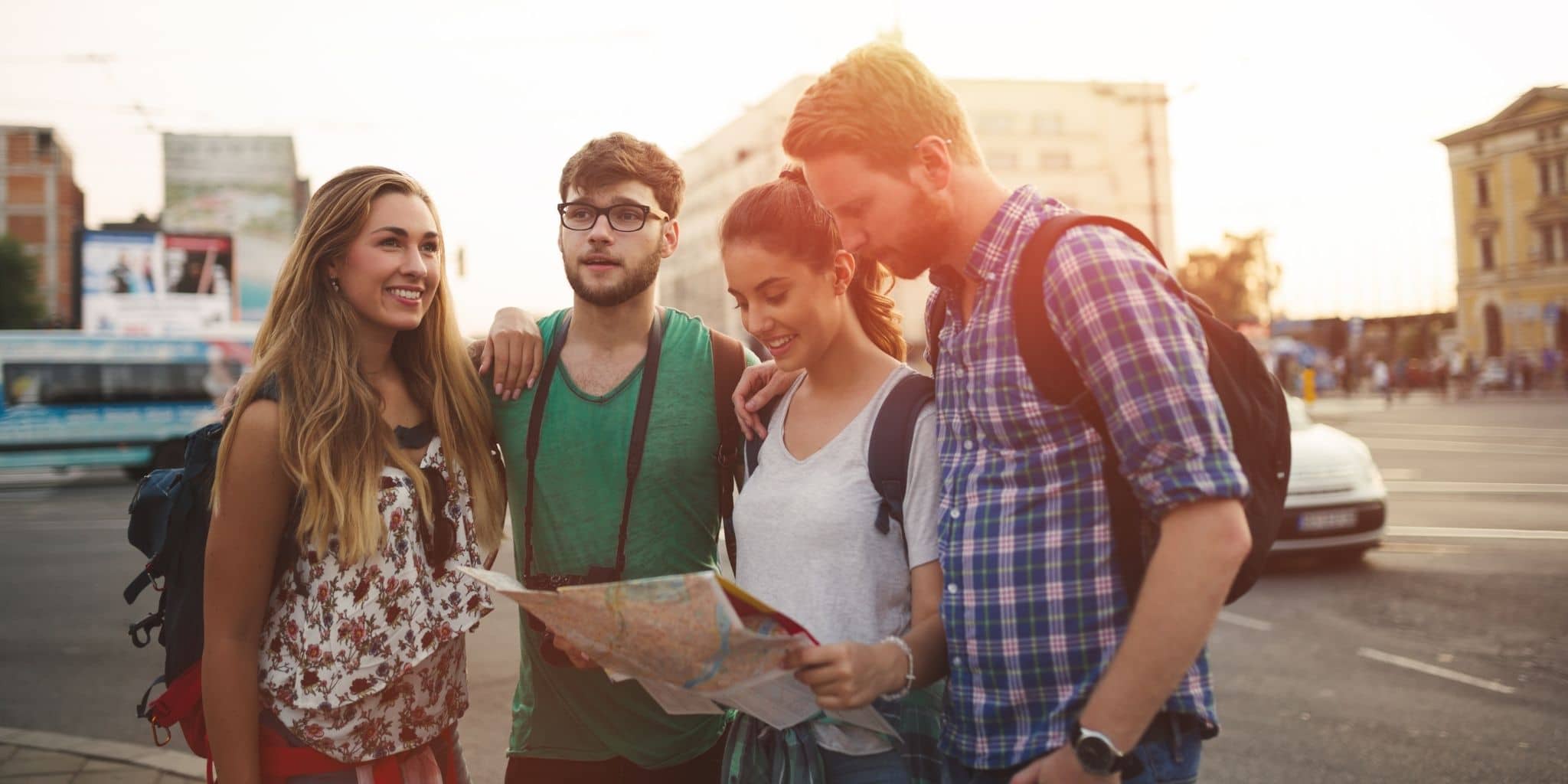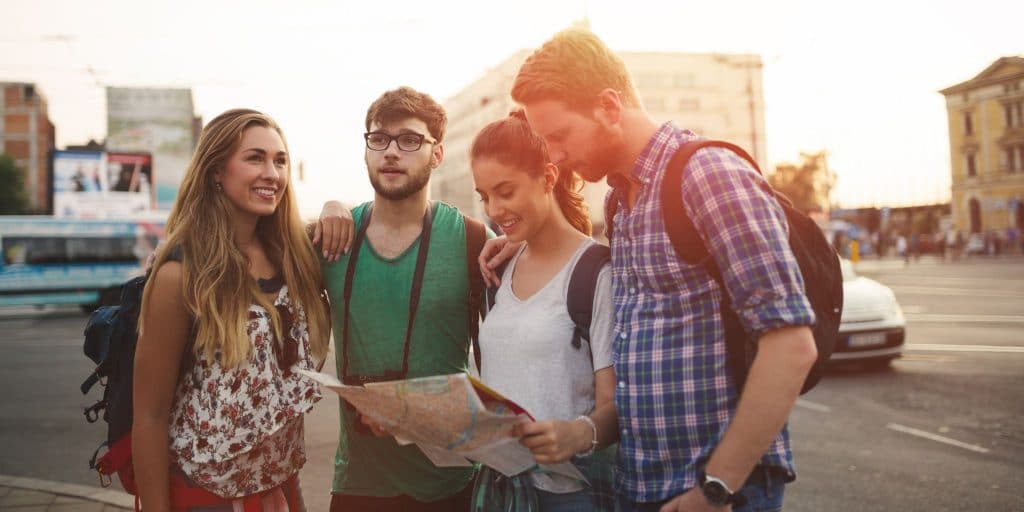 Schedule Travel Trips
It's common for a
college graduate
to set aside time to travel before starting their career. Make sure to enjoy a vacation or two before you start your 40-hour work week. It takes some digging, but you can find cheap travel deals online. If you're looking to travel, grab a friend or two, book a place to stay, and start composing an itinerary for the trip. Are you a nature explorer? Take the opportunity to hike around a national park. Or are you a history nerd? Book a flight to go check out the many ancient statues in Greece. 
The period between graduation for seniors and starting a new position holds much freedom and limited responsibilities for graduates. Therefore, it's a great time to fit in any travels and experiences that you'd otherwise not be able to take. Trips like these allow you to see the world and often hold fond, adventurous memories for years to come.                                 
Study Abroad
Still have a semester left of your degree program? Take time to consider the opportunity of studying abroad. Simply contact your university's study abroad office and check out upcoming opportunities for your last semester. Whether it's for a couple weeks or for a full semester, many universities partner with institutions in other countries that are rich with history and learning opportunities that cannot be found anywhere else. Nervous about paying for your studies abroad? On top of searching for scholarship opportunities available online, also consider asking family members to contribute towards it as a college graduation gift. Students who study abroad can find their lives enriched by experiencing different cultures and the unique relationships they build while abroad. Who knows, those relationships could even play key roles in your future job hunt!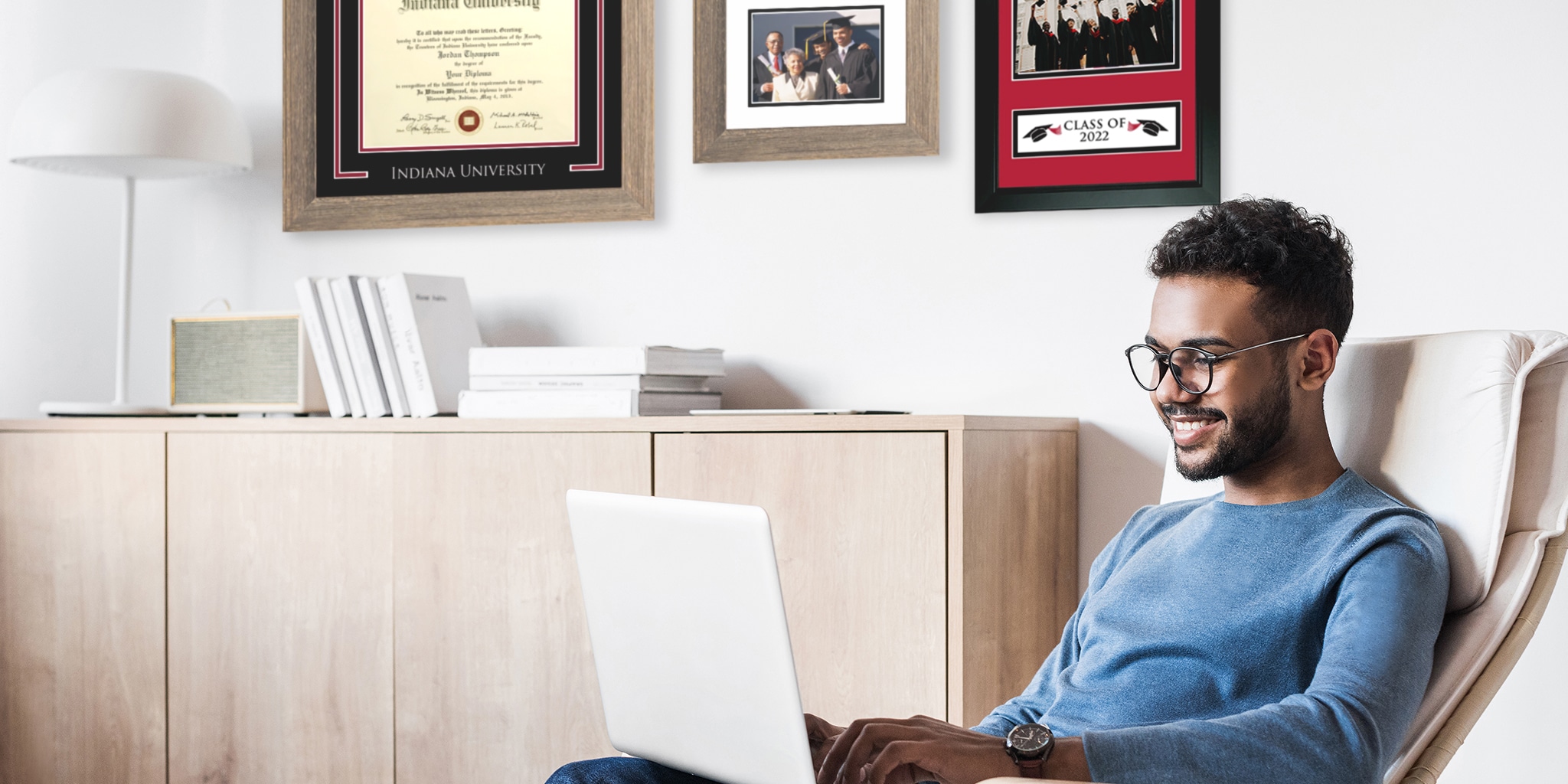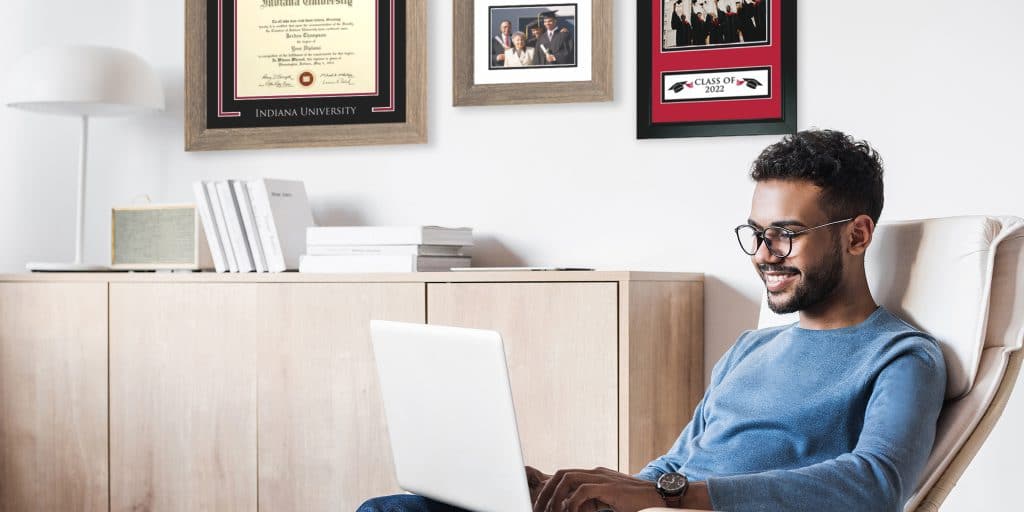 Preserve Cherished Memories 
The day you graduate from college is sure to be full of plenty of selfies and group photos. Instead of letting these senior graduation pictures get lost in your camera roll, try framing them! We offer
custom photo frame options
as well as frames tailored to your specific university depending on your school. By framing some of your college graduation pictures, you're able to preserve your valuable memories and remember how much you loved your time at your alma mater. Framed college graduation photos also make a nostalgic gift that parents and loved ones are sure to appreciate. Make sure to hang your framed photographs of your friends and family somewhere you can see them, whether it's in your apartment or in the office at your new job. At the end of the day, you did it! You finally graduated college. It's the end of an important season in your life and now you get to walk into the exciting future ahead! Remember to
store keepsakes
before you move on to the next thing. Also take time to slow down and appreciate the resources and people who got you where you are today. Take a deep breath, enjoy this graduation season, and best of luck in your future!