Share this post
Looking for the perfect gift for your son's first apartment? In search of something that he'll appreciate when he starts that post-college job? Whatever graduation gift you decide to get, you want it to be something that he can truly appreciate now and will cherish for years to come. Parents of soon-to-be university grads, look no further: We've found the best college grad gifts for your son!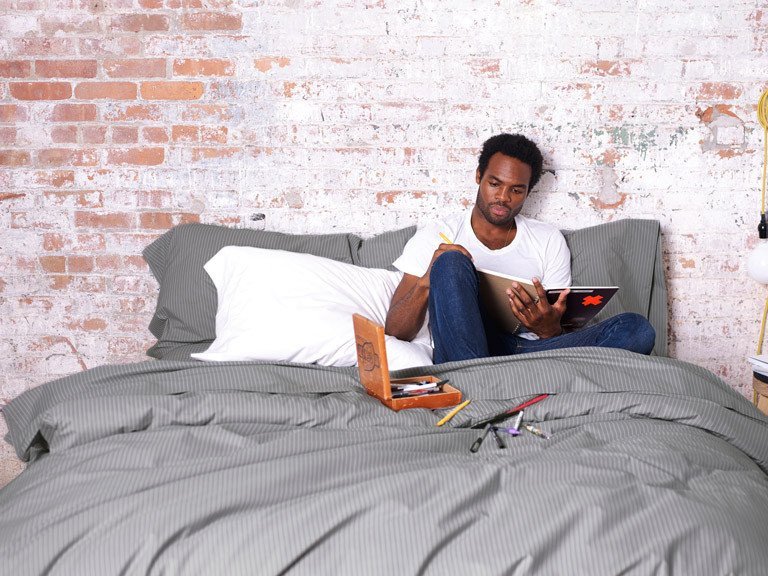 Make a Blanket Statement
Let's face it: Today's grads don't need something grand and flashy to celebrate the big day. In fact, one of the best gifts they could receive? Much-needed everyday items that they won't think to buy for themselves, like a high-quality bedding set from Brooklinen. Consider opting for one of their sheet sets, which include one flat sheet, one fitted sheet, and two pillowcases, either in crisp and airy Classic percale or Luxe cotton sateen with a 480-thread count. Brooklinen allows you to mix and match sheet set fabric colors and patterns and add other bedding elements like pillows, duvet covers, and down comforters. As parents, you can rest easy knowing they'll have a comforting end to their long day!
Score with the Best Diploma Frame
Don't stick that hard-earned diploma in a drawer—frame it! If he played college sports, is a diehard sports enthusiast, or just has mad love for his school, you'll score major points in the gift-giving department with the collegiate colors and clean and classic lines of the Spirit Diploma Frame. Each Spirit Diploma Frame features double mats, sporty bevel-cut borders, and a dynamic, color-enameled medallion of his university's official logo or team mascot. Whether hanging in his new office or on his apartment wall, this handsome, handcrafted college degree frame is sure to cause plenty of fanfare! Alternatively, consider this game-changer for the student-athlete who earned his letter in sports—a varsity letter frame featuring his school's signature colors and mascot.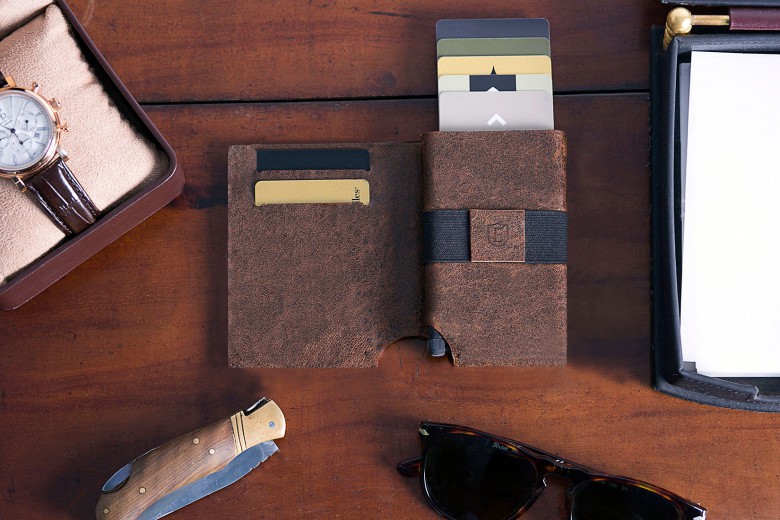 Put a Ring on It
Ensure that your son will never lose his wallet (or phone!) again with the Ekster Smart Wallet. Available in four different colors (Classic Brown, Nappa Black, Roma Cognac, and Steel Blue), this high-tech billfold contains a GPS tracker card to help him find his lost wallet by making it ring. And, if he loses his phone, the tracking card in his wallet will ring the phone to help him easily locate it. The wallet's GPS tracker card is solar-powered and only requires three hours of light exposure to charge it for a full month. The Ekster Smart Wallet also allows him to easily access his license and credit cards at the click of a button. It doesn't get more James Bond than that!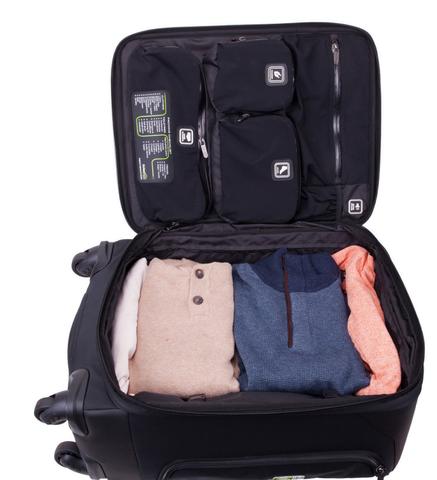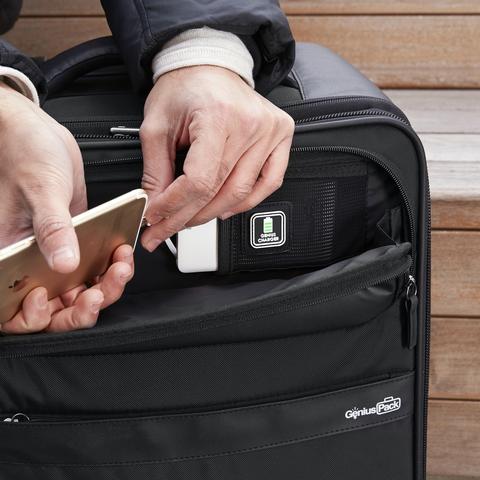 Take It for a Spin
What grad doesn't need a high-quality piece of luggage? The Carry On Spinner by Genius Pack is water-resistant, abrasion-resistant, and boasts 360-degree, frame-injected spinner wheels for a smooth roll. This roomy and durable carry-on bag features designated interior compartments for socks, underwear, and chargers and exterior pockets for a water bottle, mini umbrella, phone-charging station, magazines, and retractable ID card. It even boasts a permanently embedded checklist to ensure your son packs all of his essential gear. Best of all, the Carry On Spinner features a removable laundry bag that keeps dirty clothes separate from clean and has a valve to expel air, condense clothing, and free up space. Once your son gets back from a trip, he can simply zip out the laundry bag and head to the laundromat (or to his favorite launderers, Mom and Dad!).


Right on the Button
Looking for a sensational "off-the-cuff" gift? He'll be ready to take on the corporate world with a set of fashion-forward cufflinks. And, at Cufflinks Depot you can find just about any and every style, price point, and favorite hobby or area of interest represented. Get typewriter letters for the writer, airplanes for the traveler, ship wheels for the sailor, and bull and bear cufflinks for the stock market investor. If he likes a more traditional look, opt for elegant cufflinks engraved with his initials. Does he have a favorite sport or sports team? Cufflinks Depot offers a wide range generic sports symbols as well as officially licensed MLB, NBA, NFL, NHL, and NCAA team logos. There are even cufflinks made from actual team balls and stadium seats! For truly one-of-a-kind accents, you can design customized cufflinks featuring special photos, favorite works of art, or maps of cities that hold special significance.
Fraternity Certificate Frame
If he's a member of a fraternity, consider surprising your son with a handcrafted gift that celebrates his Greek brotherhood. Church Hill Classics has a handsome line of custom-made frames boasting official fraternity seals, colors, and Greek letters. Browse through our collection of fraternity products to find just the right document frame to preserve his membership, initiation certificate, or chapter charter. We also offer an array of coordinating fraternity photo frames, which are ideal for showcasing favorite memories from Greek events.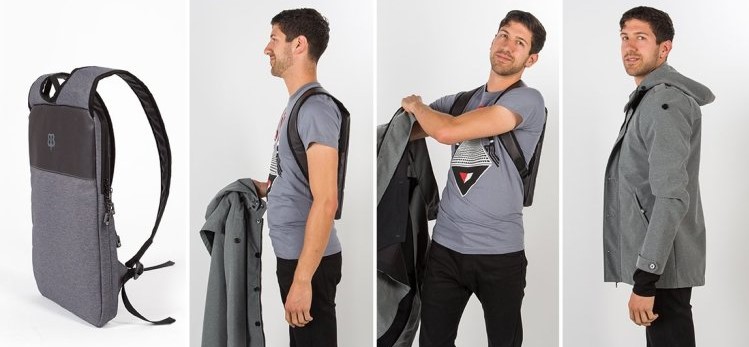 The Real Slim Shady
The Under-the-Jack Pack by Betabrand is a must for commuters and travelers alike. It's an ultra-slim laptop holder that can be covertly worn under a jacket. Now you'll never have to panic about someone unzipping your son's backpack on a crowded train or subway or worry about his papers flying into the street while he's riding his bike to work. The Under-the-Jack Pack has padded adjustable strips, holds either a 13" or 15" laptop and notebook in its large zippered pocket, and has a smaller zippered compartment for his phone, charger, or earbuds. Best of all, it's only 1.5" thick, making it the sleekest backpack ever!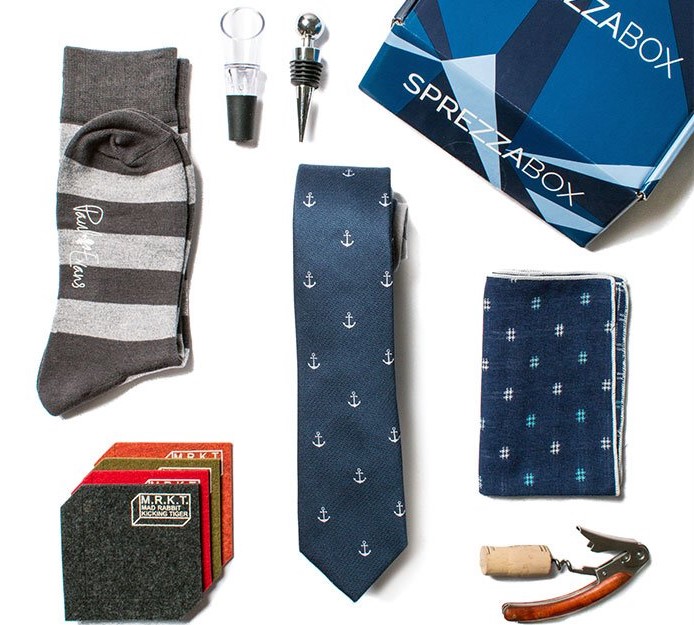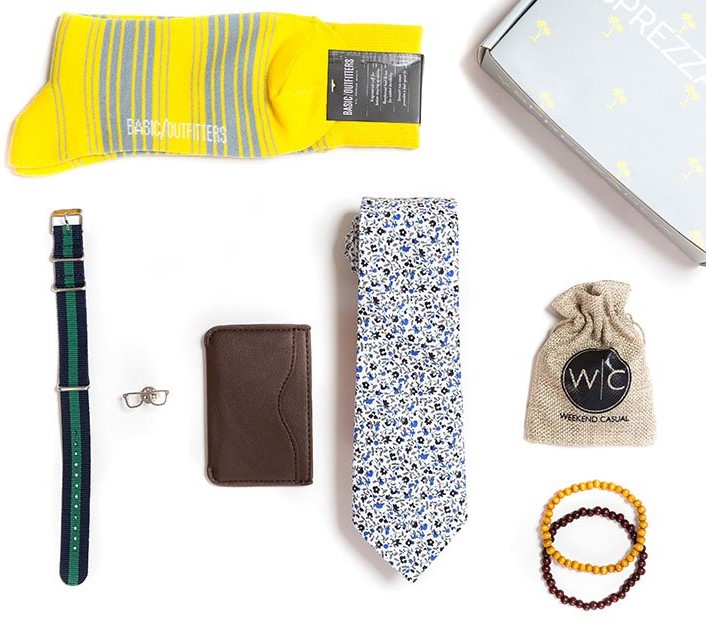 Sharp-Dressed Man
Want to make sure he's dressed to impress at his new office job? Sprezzabox is a fashionable accessory service for men that will ship the tools of the trade to your son's door every month. Curated by their in-house stylists, each box contains five to six dapper items, like ties, cufflinks, socks, pocket squares, suspenders, tie clips, sunglasses, and grooming products. The monthly loot is valued at $100, but the service only costs around $25 a shipment when you sign up for their 6-month or 12-month gift plan. Want to pick and choose items yourself? You can buy Sprezzabox's suave and sophisticated items à la carte to help your son up his fashion game.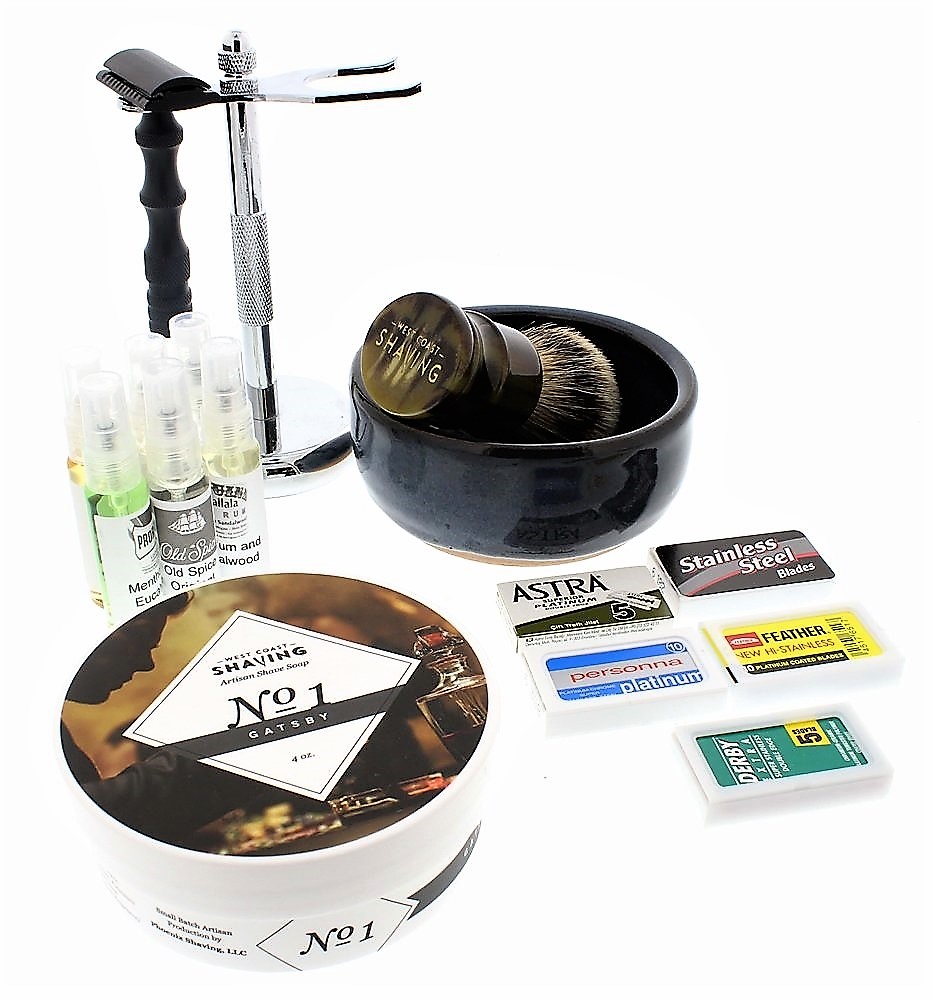 Don't Shave It for Later
Cheap disposable razors can irritate skin, causing razor burn, red bumps, and even nicks. West Coast Shaving believes safety razors are kinder to your skin, your wallet, and the environment. Not sure what type of razor your son needs? They have the perfect guide for selecting the right razor based on shaving frequency, hair thickness, and skin sensitivity. There's even a helpful how-to video tutorial that takes the guesswork out of shaving with a safety razor. West Coast Shaving carries everything you could possibly need to put together the perfect grooming gift basket for men, from shaving brushes, beard balms, and nail clippers to hair pomades, skin moisturizers, and mustache wax.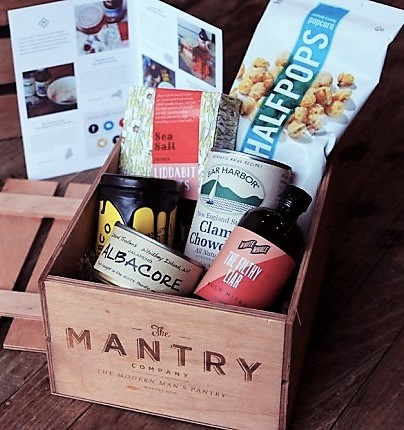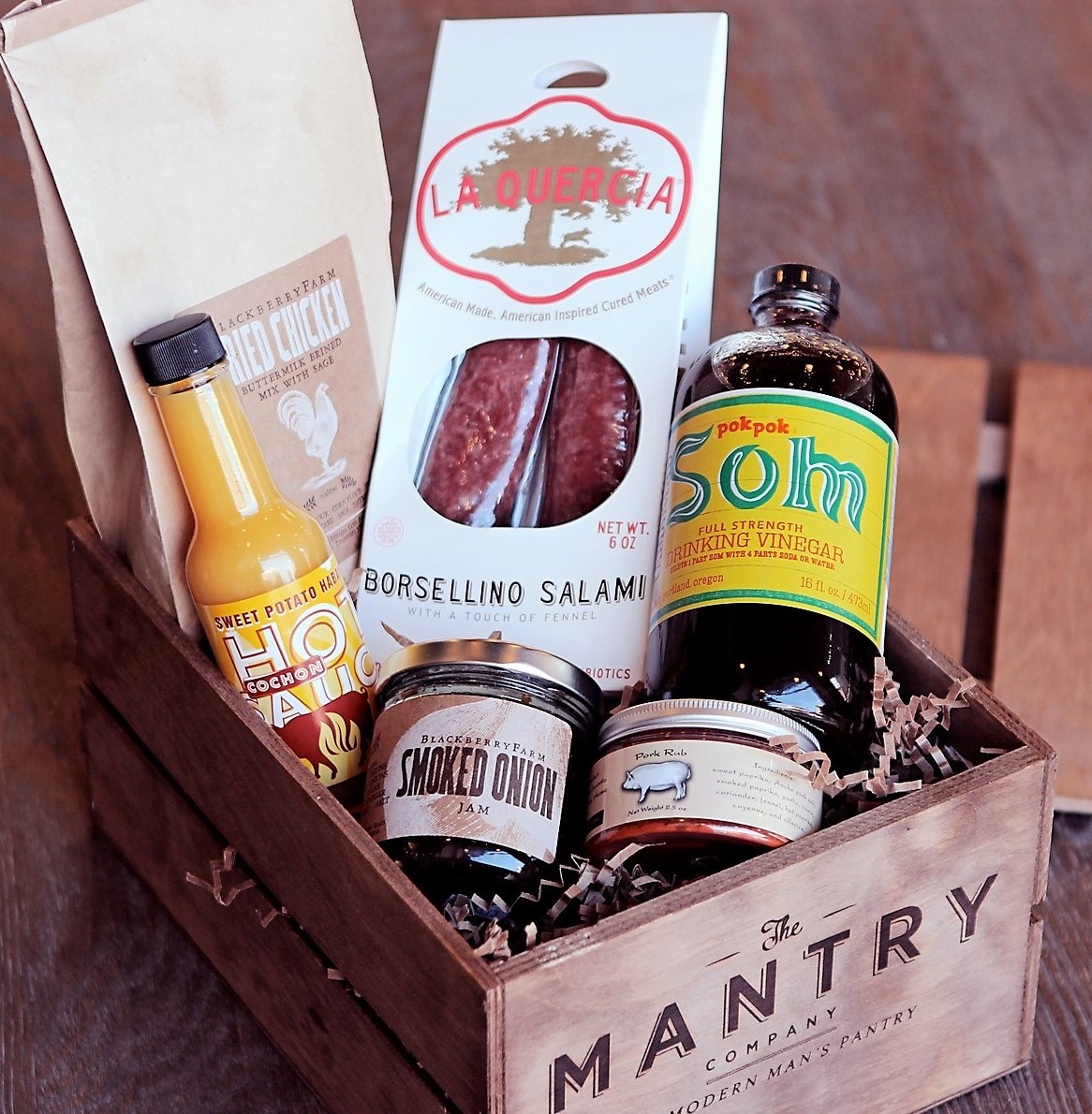 Manly Meals
Is your son a foodie? Or does he crave bold and hearty gourmet foods? Either way, he'll love receiving Mantry deliveries, a bimonthly food experience curated around fun "manly" themes like "Tailgate Tour," "Campfire Cookout," "Bacon Nation," "Taco Truck," and "Bourbon BBQ." After sourcing the best artisanal foods from around the country, Mantry (a.k.a., The Modern Man's Pantry) carefully selects six full-size jars or packages of delicious, handcrafted edibles to suit each thematic shipment. To guide your son on his gastronomic journey is a Mantry Manual, which features the origin of each USA-made food product, flavorful recipe ideas, and full-color photography of the delectable dishes he can make with his Mantry order.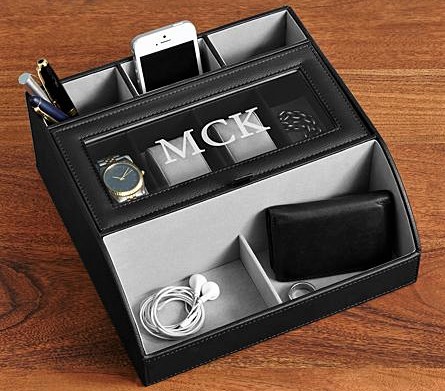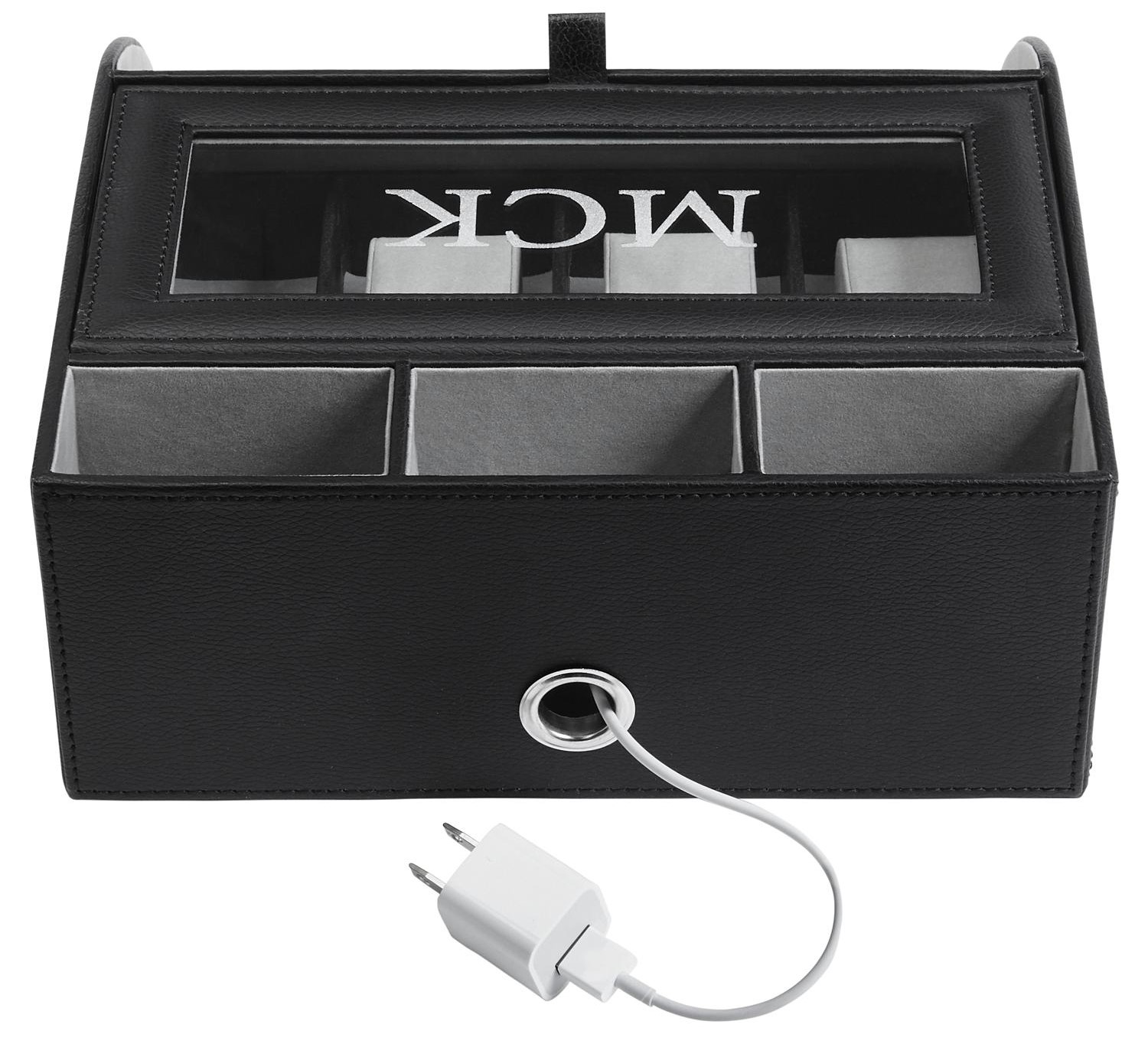 He'll Get a Charge out of It
Does your son usually dump everything from his pockets or backpack in different locations of the house when he gets home from work? Does he waste time in the morning scrambling to find his keys and wallet? Isn't it finally time for him to get organized? The Leather Charging Station Valet from personalcreations.com will help him do just that! In addition to a phone-charging compartment with a hole in the back for his cord, the valet is the perfect catchall for his earbuds, wallet, watch, cufflinks, and pens. Best of all, you can personalize the glass top with his three-letter monogram.
Let Them Choose the Perfect Grad Gift
Still not sure what to get your son? Why not give him a gift that lets him pick out exactly what he wants at diplomaframe.com? An eGift Card to diplomaframe.com puts hundreds of great graduation gift ideas right at his fingertips. Whether it's celebrating his academic achievements with a State Seal frame, finding the perfect autograph frame for his grad party, displaying favorite college memories in a "Class of" photo frame, or designing picture frames for his new apartment, he's sure to find exactly what he wants!