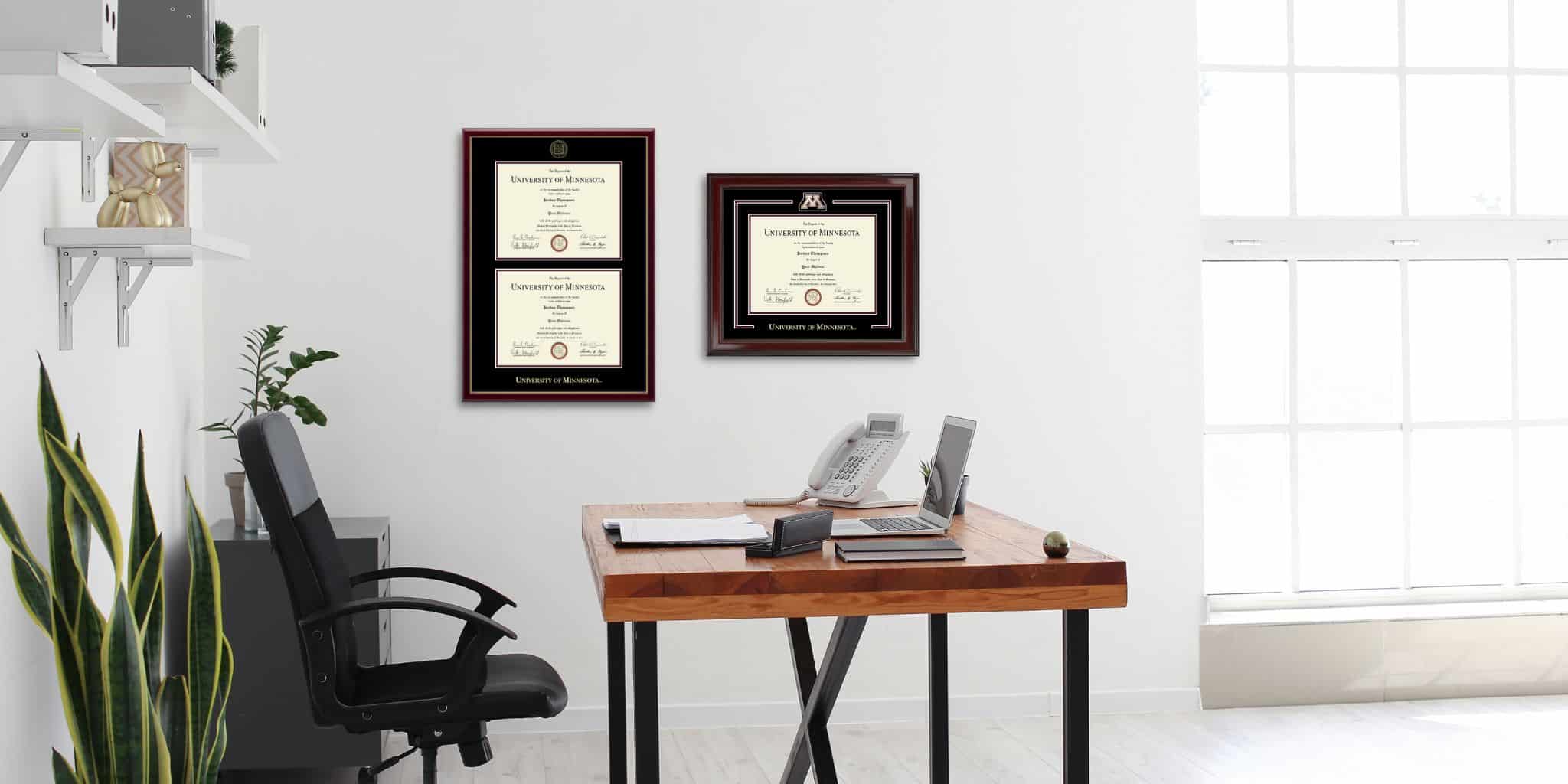 Perhaps you're a recent graduate that just landed your dream job. If so, congratulations! As you begin to grow in your career field, it's important to showcase your skill set in a professional manner. Or, maybe you've been working in your current office space for awhile, and the interior design needs a quick refresh. 
Every personal office space should be welcoming and help you put your best foot forward when visitors enter the room. By designing and displaying a custom diploma frame in your office, you communicate to employers, colleagues, and customers the valuable education you've received.
Benefits of Creating a Custom Diploma Frame
One of the most significant benefits of purchasing a frame for your degree is the protection it provides. Storing certificates and degrees in top-quality diploma frames from Church Hill Classics ensures that your documents will be kept safe for years to come. 
How heartbreaking it would be to find your expensive and hard-earned document damaged from improper handling and storage. Our conservation-quality framing materials are designed to protect degrees from dust, humidity, and sun damage. UV-protective glass also prevents yellowing and discoloration that come with age.
Another obvious benefit of displaying customized diploma frames in an office setting is that people can see them! When employers, colleagues, customers, and clients glance at your frame, they'll see a symbol of your valuable education and prestigious credentials. They'll be reminded of your qualifications and expertise in your chosen career field. 
Custom diploma frames aren't only meant to serve onlookers; your framed accomplishment also reminds you of your skill set and the invaluable knowledge you've received. Just a glance can provide you with a boost of confidence. Overall, a customized diploma frame displayed in an office or waiting room shows that you're more than capable of doing your job well!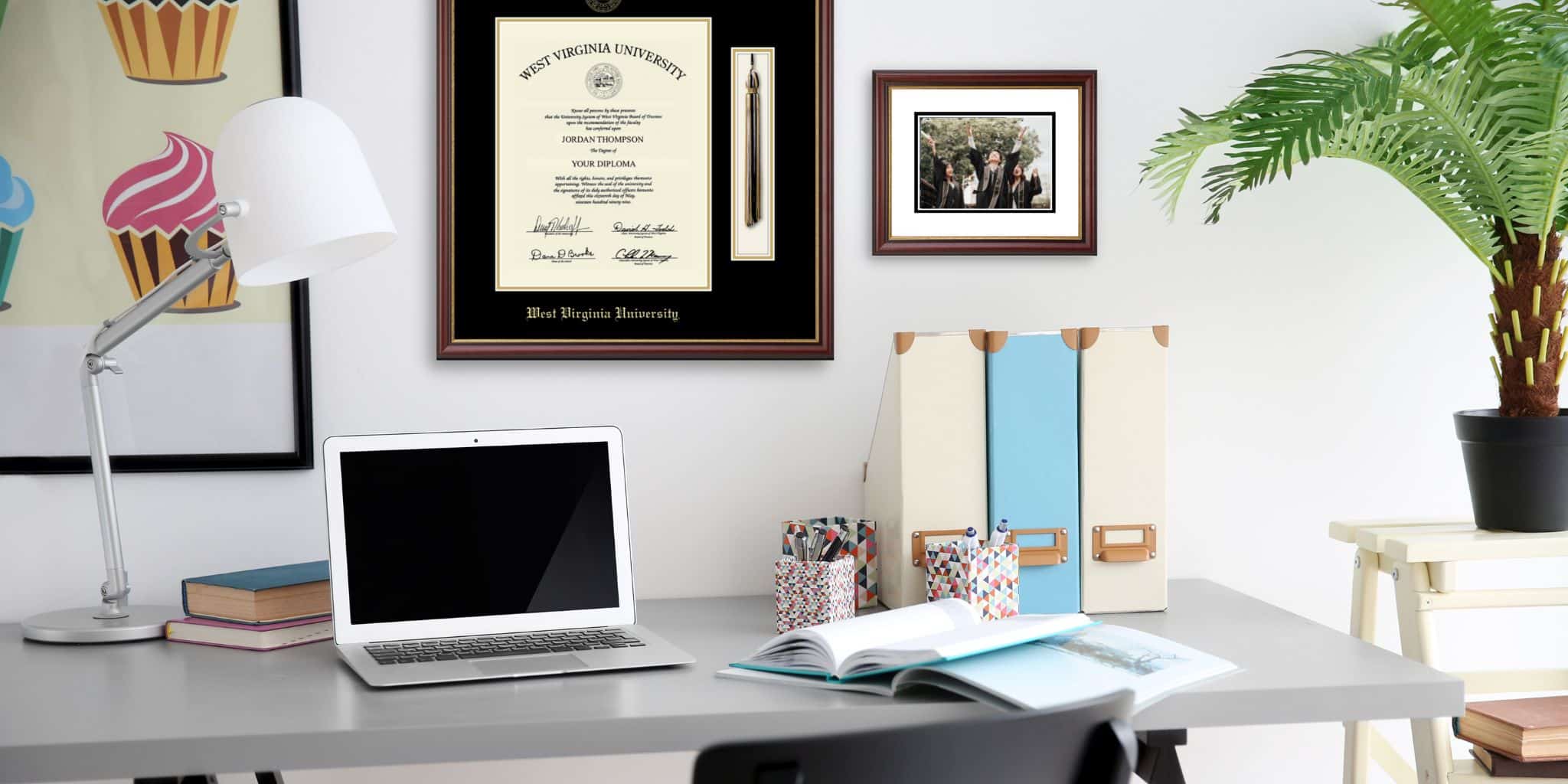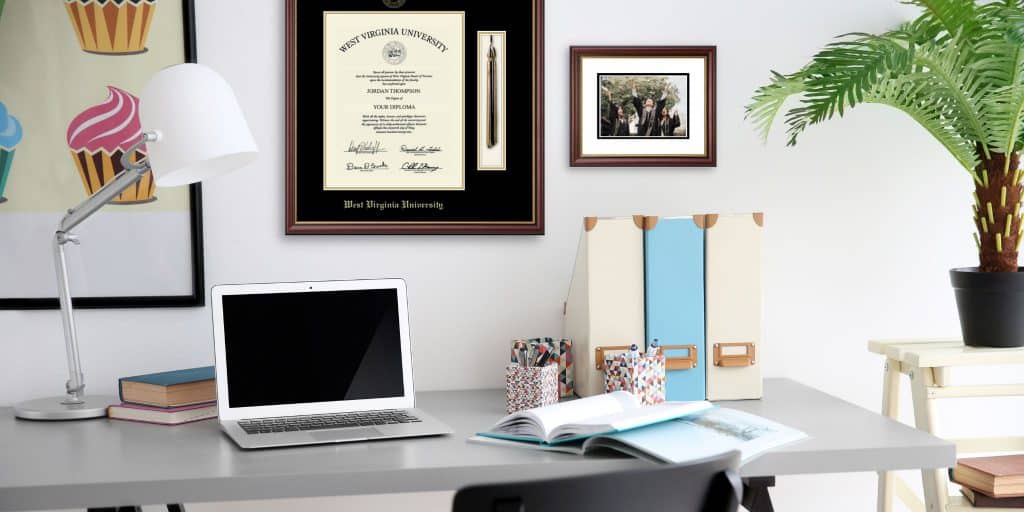 Creating Custom Frames for Diplomas
When it comes to picking out the perfect frame for your degree or certification, it's important to choose one that represents your personal style. Make a frame that's uniquely yours with the online Create-A-Frame design tools from Church Hill Classics. 
Create-A-Frame allows you to select each element of your frame, including the solid hardwood moulding style, mat colors and textures, and custom engravings or embossed text and insignias. Create-A-Frame's customization options help you design your frame exactly how you want it, ensuring a one-of-a-kind product that matches your decor and suits your personal style. 
Feature Your School of Study 
No matter which college or university you attended, you're sure to have school spirit and appreciation for your alma mater. Celebrate your school spirit by featuring the foil-embossed name of your college below your degree. Are you looking for a frame designed specifically for your university? Find your officially licensed university gift shop by using our college store search engine. Many of our university gift shops also feature frames for specific majors and graduate schools. 
Display More than One Degree
Did you attend graduate school and earn a master's or doctorate degree? There are different ways to frame more than one document. The first option is to purchase one frame for two degrees! 
Our double document frames are the perfect framing option for accomplished individuals like yourself. Or, if you're planning to hang custom frames for diplomas as part of a gallery wall, try purchasing multiple frames that are complementary to one another.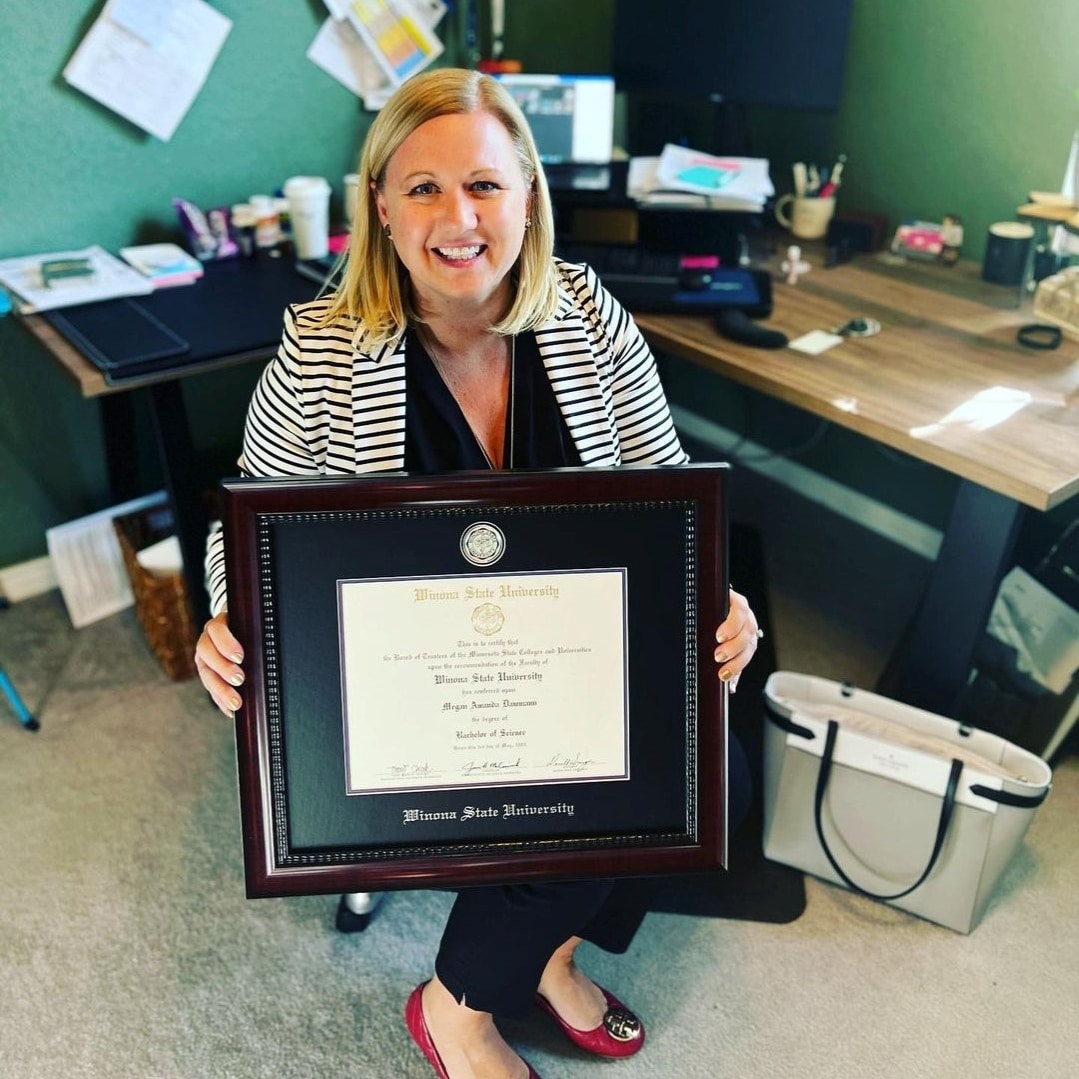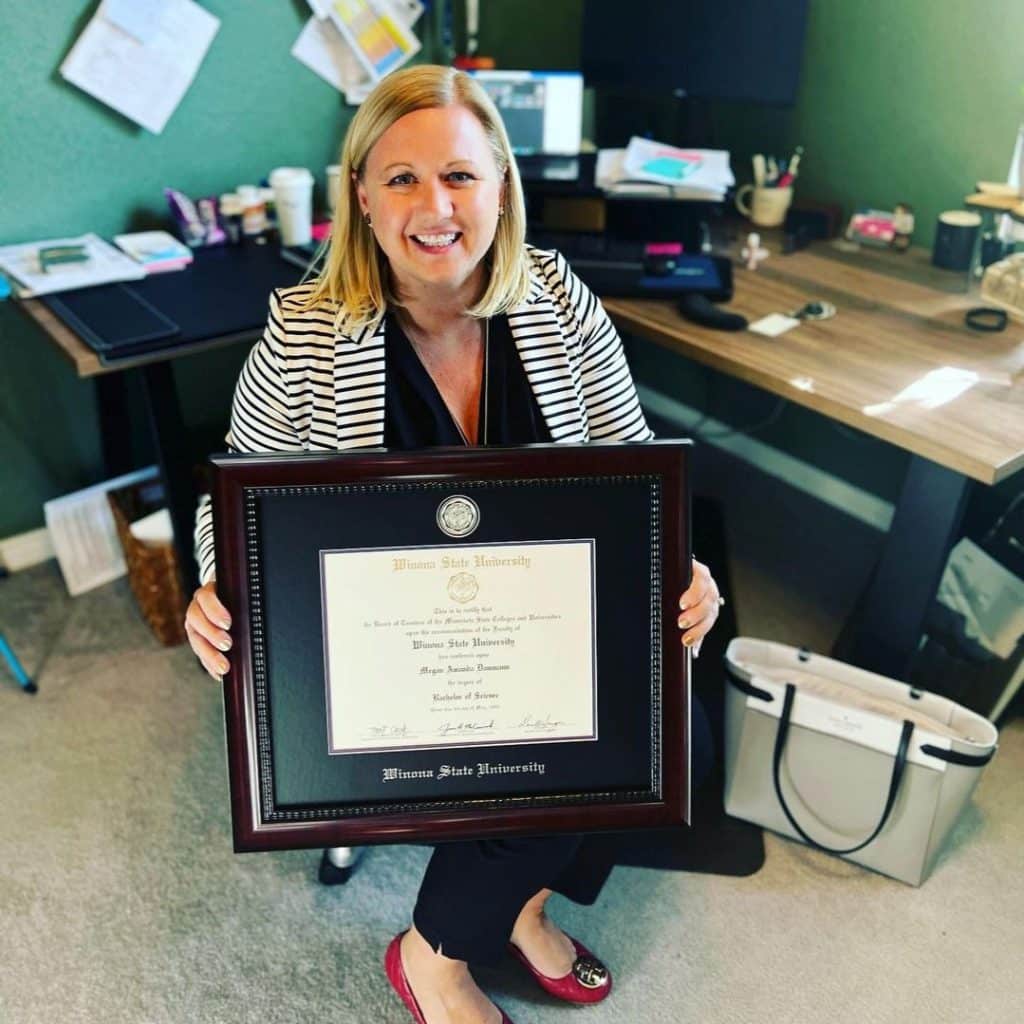 Hanging Custom College Diploma Frames
There may be uncertainty around how to go about hanging your custom degree frame in your office setting. When customers order from Church Hill Classics, a Level-Lock Hanging System is included and packaged with each purchase. Level-Lock makes displaying frames quick, simple, and easy.
Before you commit your frame to the wall, you might be wondering, 'how do you arrange diploma frames?' When displaying several different frame styles and sizes, you want them to look cohesive and complementary to one another. Try to purchase multiple frames with the same or similar mouldings, and always keep the setting in mind. Check out our blog post to find more information on displaying multiple frames on a wall.
Perhaps you're asking, "how can I display my diploma in office settings?" When you're working in a public office space, frames look best behind desks or in a frequented hallway where lots of people will see them. 
Do you happen to work in a cubicle or in an open or communal space? Make sure your achievements or certifications are displayed in a location where coworkers can see them if they pass by or stop for a visit. Always make sure you have permission to hang frames before you add anything to your office wall. 
If you work remotely, you might be wondering: Where do you put your diplomas in the home office? When working from a home office, displaying your degree within sight of your computer camera is the best place to display your accomplishments. In team meetings or interviews, your clients or colleagues are sure to credit you as a trustworthy source when they see your hard-earned degree in the background. 
At first thought, designing a custom diploma frame for your office can seem daunting. At Church Hill Classics, we believe purchasing a frame to protect your valuable degree shouldn't be a hassle. We're proud to offer high-quality frames and a seamless customization and checkout process. What are you waiting for? Start designing your custom diploma frame today!