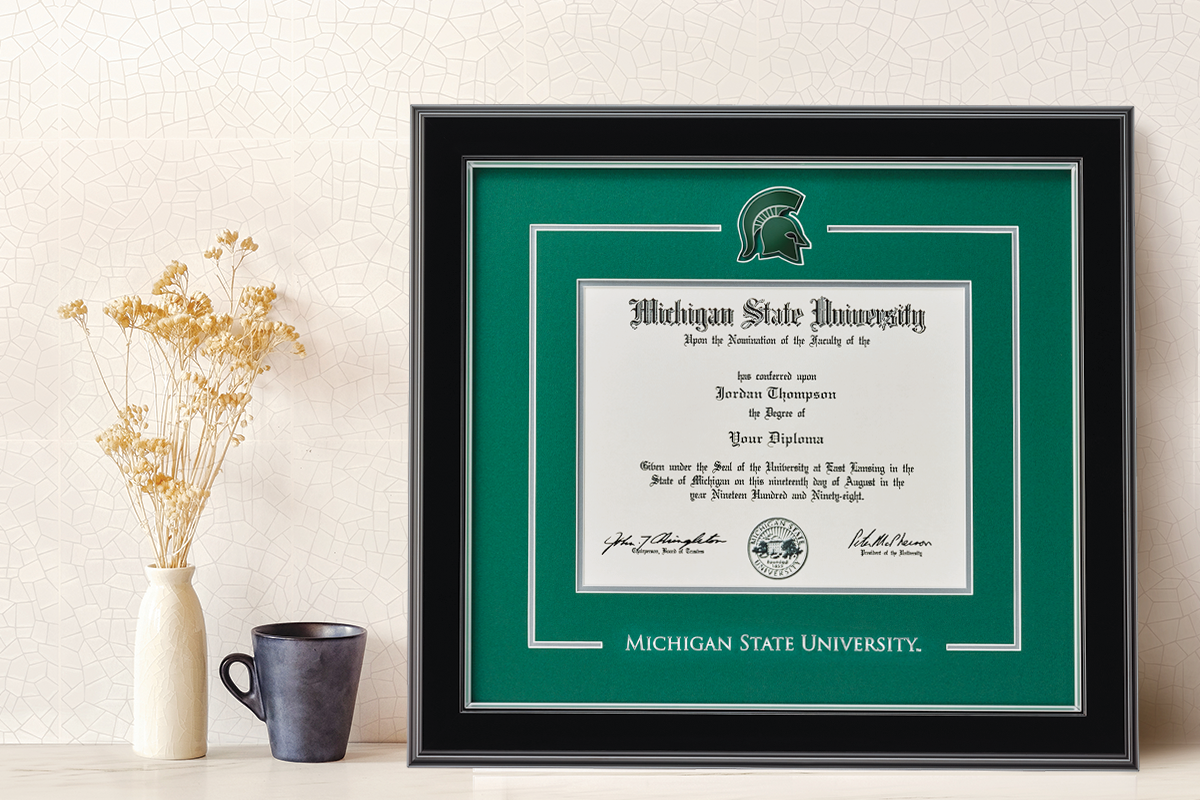 Spirit Diploma Frames
You'll cheer for the sporty wordmarks, athletic borders, and dynamic medallions of the Spirit—a frame that goes the extra mile with its clean and classic lines.
A Slam-Dunk for Showcasing Your School Spirit
Choose from the featured line-up on our college roster or customize for your own winning look.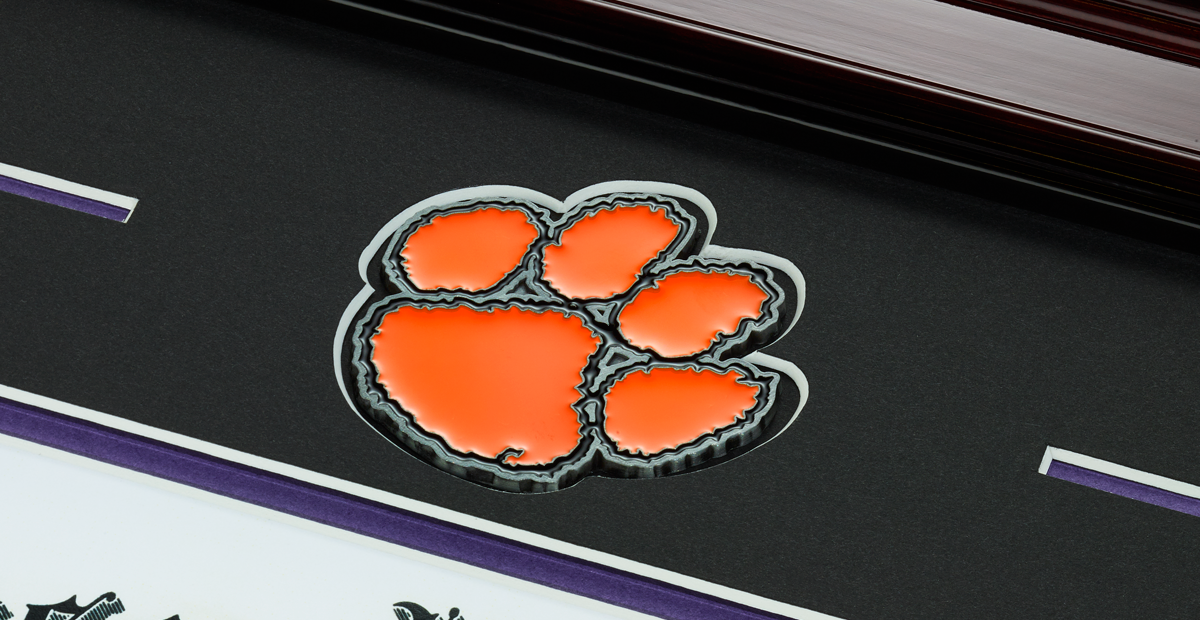 In a League of Its Own
Nothing rivals the dynamic medallions featuring official school mascots or team logos.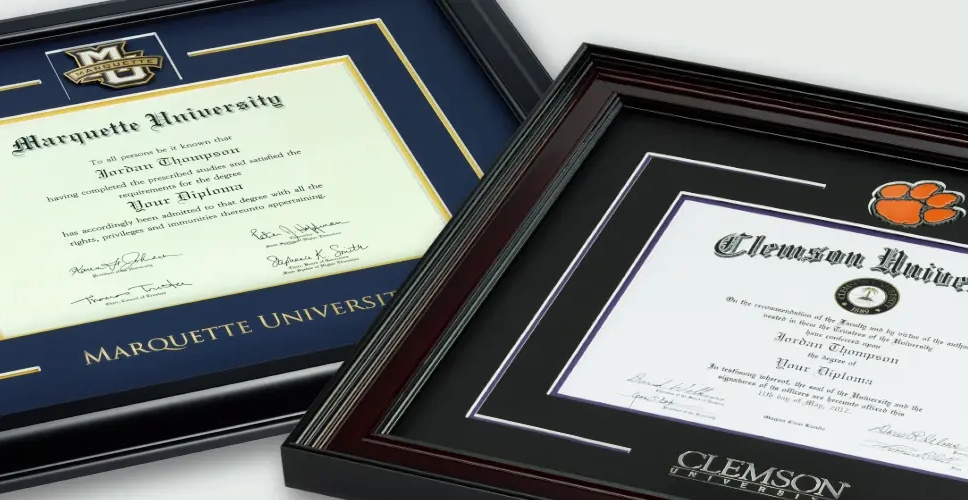 Meet Your Match
Function and modern style go head-to-head in our most popular Spirit mouldings.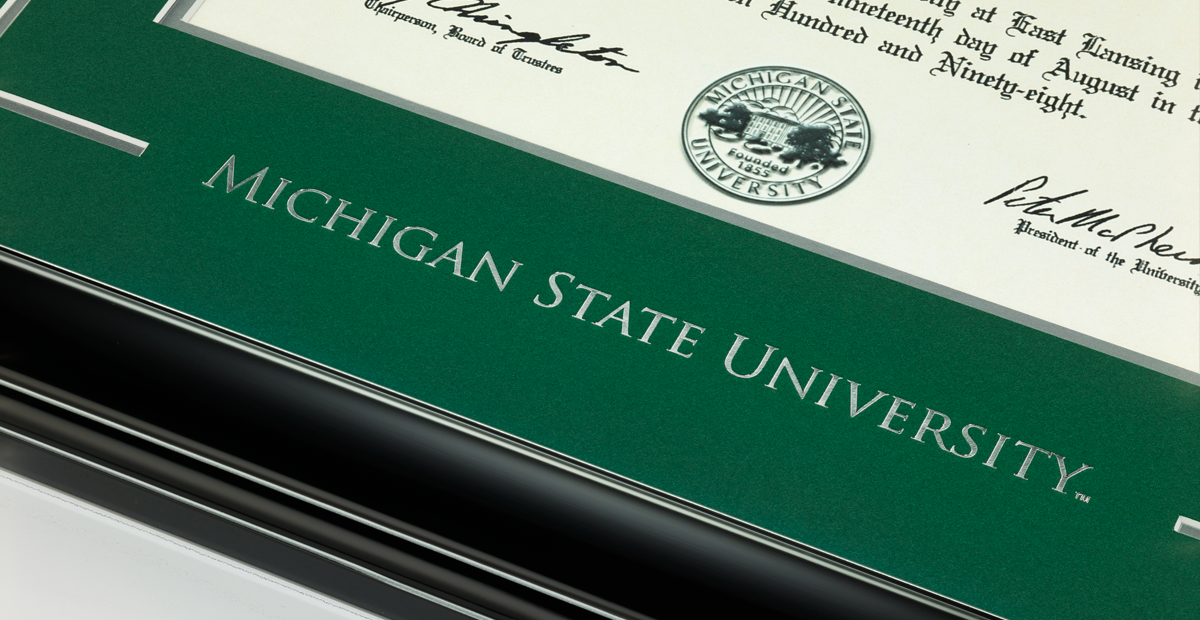 The MVP of Frames
Score big with this unbeatable combination of team spirit and school pride.
How Others Styled Their Spirit Diploma Frames
Frequently Asked Questions About Spirit Frames
1. Do you sell any frames that can display my school spirit?
Our Spirit frames are the perfect way to capture your alumni spirit and school pride. With your official institution colors and athletic logo displayed, it's a frame that lets onlookers know how proud you are of your accomplishments and your alma mater.
2. Do you sell any premade Spirit diploma frames?
No, we never premake any of our custom diploma frames at Church Hill Classics. Each Spirit frame is made-to-order and crafted by hand in our Monroe, Connecticut facility to ensure a quality product is produced, every single time. Rest assured that your Spirit frame is produced with you in mind!
3. Can I customize my Spirit frame?
Yes, choose from our dozens of frame mouldings to make your Church Hill Classics frame especially unique. Due to the style and overall design of our Spirit frames, all mat colors are pre-selected to reflect your institution's signature colors.
4. Will my Spirit frame feature my school logo?
One of the highlights of our signature frame design, we're proud to showcase the officially licensed school logo or branded mascot as a vibrant medallion at the top of every Spirit frame. With vibrant colors and athletic striping, your institution logo will be instantly recognizable above your lifetime achievement.
5. Where should I hang my Spirit diploma frame?
Spirit frames look best when displayed where others can see! Try hanging your custom frame on the wall in your corporate workspace, home office, game room, or lounge area. A two-in-one deal, you get to show off your school pride as well as your degree!
Covers All the Bases for Your Home or Office
Whether in a family room, a home office, or on a wall at work, the Spirit Medallion is sure to draw plenty of fanfare no matter where it's displayed.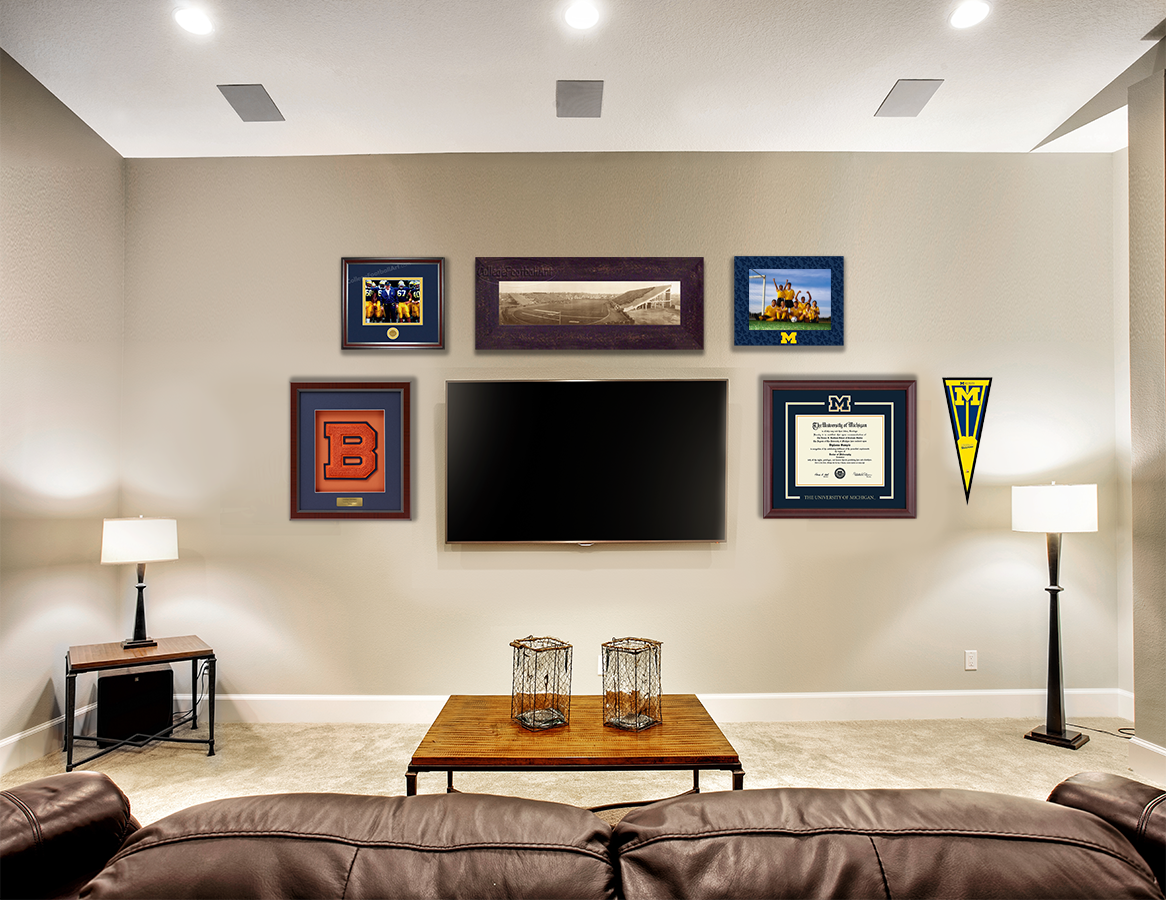 The collegiate colors will draw applause in a den or rec room.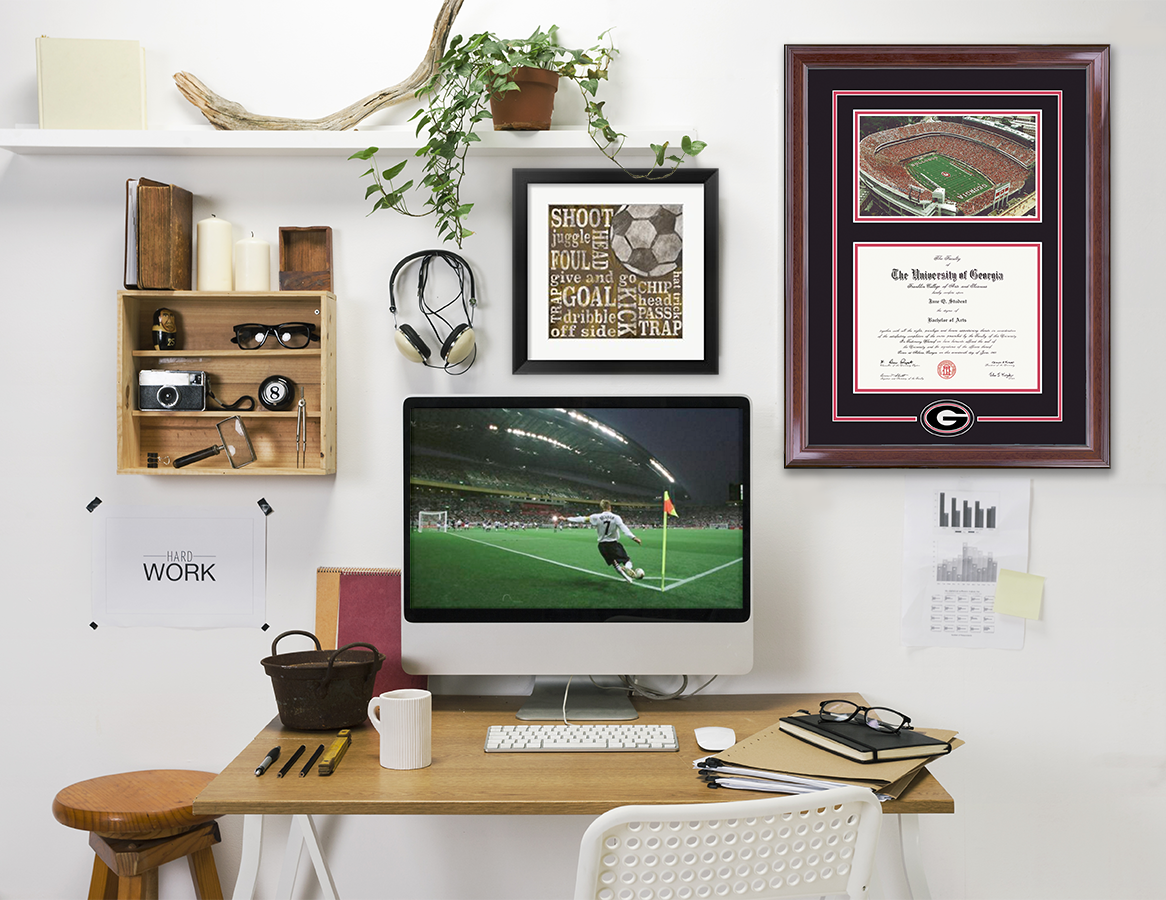 Set the pace for a winning style in your home office.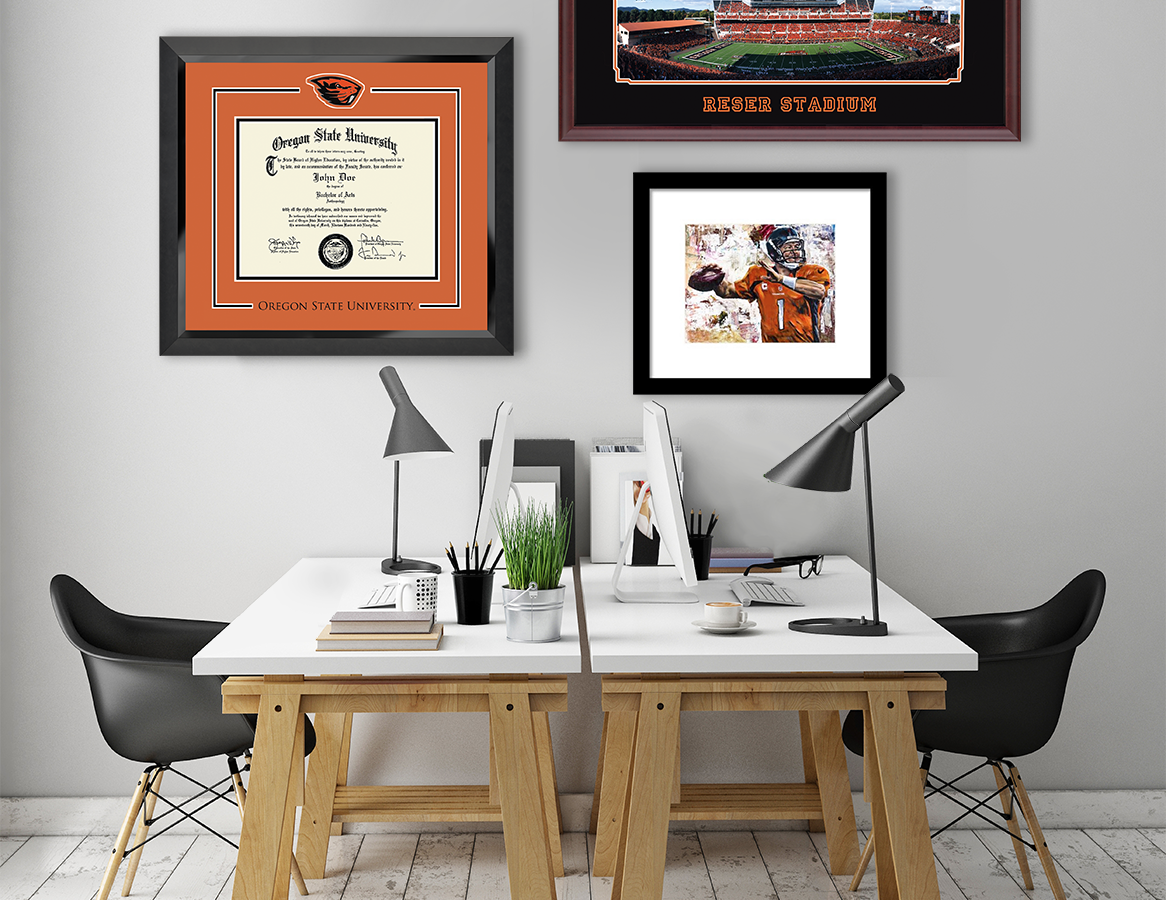 Show them you're a team player at work with the champion of frames.