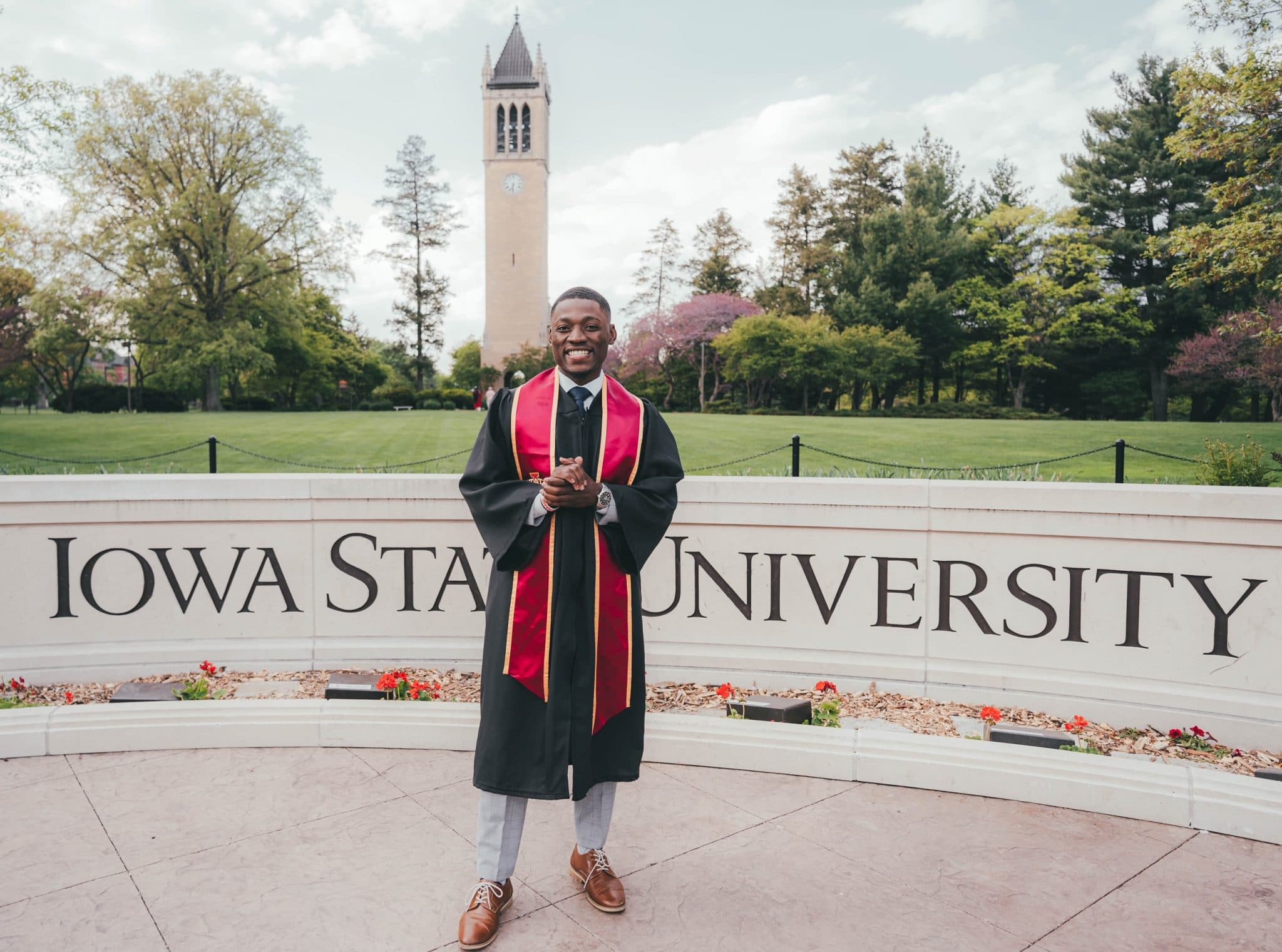 The last few months of your senior year in college can be stressful and extremely overwhelming. Aside from the fact that you'll soon be entering the "real world" with a job, bills, and newfound responsibilities, you're changing everything you've known for the past four years.
To help navigate this tricky transitional period, we've put together some graduation tips for college seniors to help guide you through this uncharted territory. Read on to learn more about how to prepare for your college graduation.
Preparing for Graduation
Whether you're about to graduate college in a few weeks or you're just about to enter your senior year, these tips to graduate college smoothly can be beneficial.
1. Do You Have Enough Credits?
While this may seem like a silly question, many students assume they have enough credits to graduate on time only to find out in the middle of their last semester that they're one or two credits shy. Make sure you talk to your advisor, check out your school's website, or visit the registrar's office so you aren't left watching commencement in the audience section.
2. Complete the Required Paperwork.
When it comes to graduation, one of the most commonly overlooked pieces is making sure you've turned in all of your paperwork. Most colleges require you to submit a graduation application or an "intent to graduate" form before your last semester.
This usually includes the name you'd like on your diploma along with the address where you'd like it sent. You should also check whether or not you're required to attend an exit interview with the admissions office before walking across stage.
3. Pay Up!
Colleges don't mess around when it comes to time and money. Whether it's for tuition, room and board, or a simple parking ticket, your school will be sure to get its payment. Make sure all of your outstanding fees are paid along with any new ones associated with graduation. (Schools often require a small fee for diplomas.)
4. Order Your Cap and Gown.
This varies from school to school. Some schools pay for each senior's cap and graduation gown while others do not. Check with the bookstore, as this is usually where they are ordered from. (And once you get your commencement regalia, don't forget to decorate your grad cap for your graduation ceremony!)
5. Buy Your Diploma Frame.
You worked hard to earn that degree! Make sure you protect it for all its worth in an archival-quality diploma frame featuring your school's officially licensed school seals and wordmarks. You're sure to impress clients and coworkers when you hang your degree in your future office. It's also a great daily reminder of your qualifications and credentials as you take on life after college.
6. Send out Invitations
There are many tips for graduation day, namely making sure your friends and family are around for this important event!
Tickets to commencement ceremonies differ from university to university, depending on size and tradition. Larger schools tend to offer a general commencement ceremony for all students along with individual ceremonies for each program; smaller colleges may only have one ceremony. Seats are likely limited, and you'll be given a certain number of tickets. Determine who will be attending graduation and how many tickets you'll need. Need more than you are allotted? Ask around! Most people don't use all of their tickets. If attending your graduation will require travel, provide guests and family members with contact information for nearby hotels.
7. Don't Forget About Your Friends!
The last few weeks of school are extremely hectic. Finals are wrapping up, people are packing to go home, and you're trying to enjoy the last few weeks of college life. Before all of this craziness begins, take time to grab coffee with friends who've stuck by you through thick and thin.
Exchange contact information and put some summer plans on the calendar. Better yet, if time allows, try to throw a graduation party with your friends. This is a great way to celebrate your college career with those who were by your side through it all.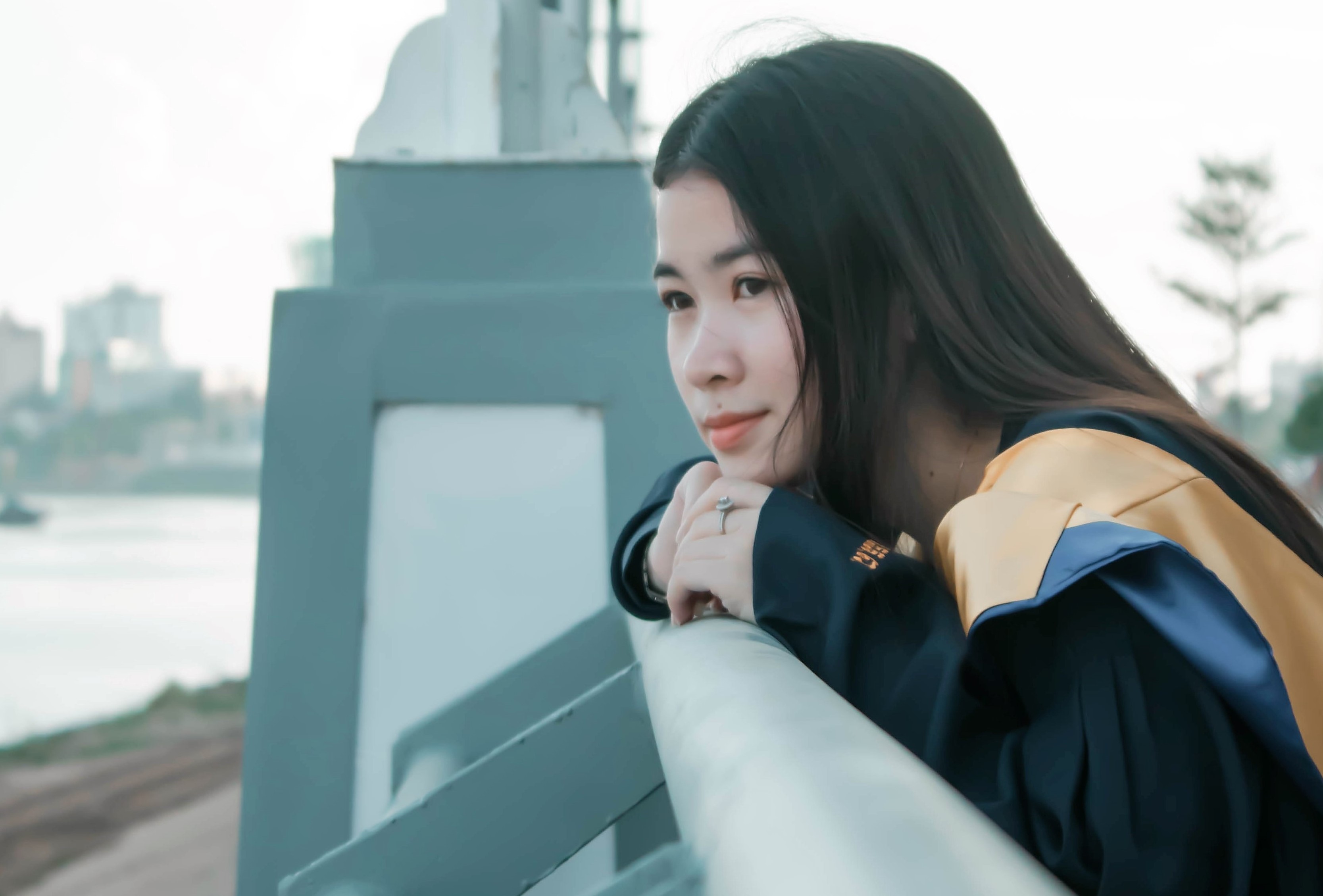 After College
Preparing to graduate from college also means thinking about life after school. Here are some tips for navigating your unique path post-grad.
8. Job or Grad School?
For some people, four years of specialized or general education is enough. They're ready to start working and never crack open another accounting book for the rest of their lives. For others, grad school is the only option. You can't very well be a doctor without attending med school, can you? How do you decide whether grad school is for you? Obviously, there's no easy answer, but there are questions you need to ask yourself. Where would you like your career to go? Will it require more schooling? Is more schooling just putting off the inevitable job search? Can you afford more school from a financial standpoint? Here are a few resources to help you make the best decision:
9. Don't Rush into a Career.
You just attended college for four years, you're likely in debt, and everyone, including you, is expecting you to be on your way to a promising career. Remember that you have your whole life to work. Take some time to travel the country, work odd jobs, and do something you love.
Some people have said that working in a restaurant during their first year out of college was the best decision they could have made. It allowed them to meet new people, enjoy life, and mature into someone who was actually ready to start a career . Pay attention to your gut to forge a path that makes sense for you.
10. Move Back Home?
After a few years of independence, can you really bring yourself to move back in with Mom and Dad? In reality, no one actually wants to move back into a place with rules, regulations, and a watchful eye, but it may be the best option. Free food, no rent, no utilities, and free laundry don't sound so bad when you're making little to no money. Before you immediately start apartment hunting, think about what's going to suit you best in the long run both personally and financially.  It doesn't have to be forever, but living at home for a year or two can be a smart financial decision.
11. Review Your Student Loans.
Now that you've graduated, do you immediately have to start paying off the money that got you through school? Well, yes and no. The best thing to do is start making payments as soon as you can. However, the nice thing about student loans is that they are just that, for students. You typically have a six-month window before you have to make your first student loan payment, and if you're unable to start your payments then you can defer them for up to a year. Find out about interest rates, consolidating, and the best payment plan for you.
12. Check Your Health Coverage.
If you're under 26, you're probably still covered under your parents' or guardians' insurance. When job interviewing, make sure you take a close look at each company's health plan coverage and employee benefits packages to see what's best for you and what you can afford.
13. Establish Credit but Not Debt.
You just graduated, you are living in a new apartment, you haven't gotten your first paycheck and you need furniture, groceries and new work clothes. It's very easy to take that credit card and start charging. Don't spend more than you can afford to pay off. Start small and pay off any credit cards monthly.
Getting a Job
The first thing on many grad's minds when they graduate is to find a job. After all, you earned your degree to work in a field you're passionate about while earning an income! Here are some things to keep in mind while job searching.
14. Stay or Relocate?
Ignore the thought of living with Mom and Dad for a second and think about where you want to be. Can you go back to your hometown? Is there a city you've always dreamed of living in? Where are the best job opportunities for your field of expertise? When you begin to look for jobs, it can be much easier if you're open to moving. If there's one place you know you want to live, focus your job search there.
15. Put Your Resume Together.
How many times have you heard about how critical your resume is? Well, guess what? Those people weren't lying to you. Your resume represents you as a person, and it's essential to make a good first impression on recruiters and potential employers. For help building your resume, visit your campus career center, talk to your advisor, and don't forget the importance of crafting a cover letter that will wow potential employees.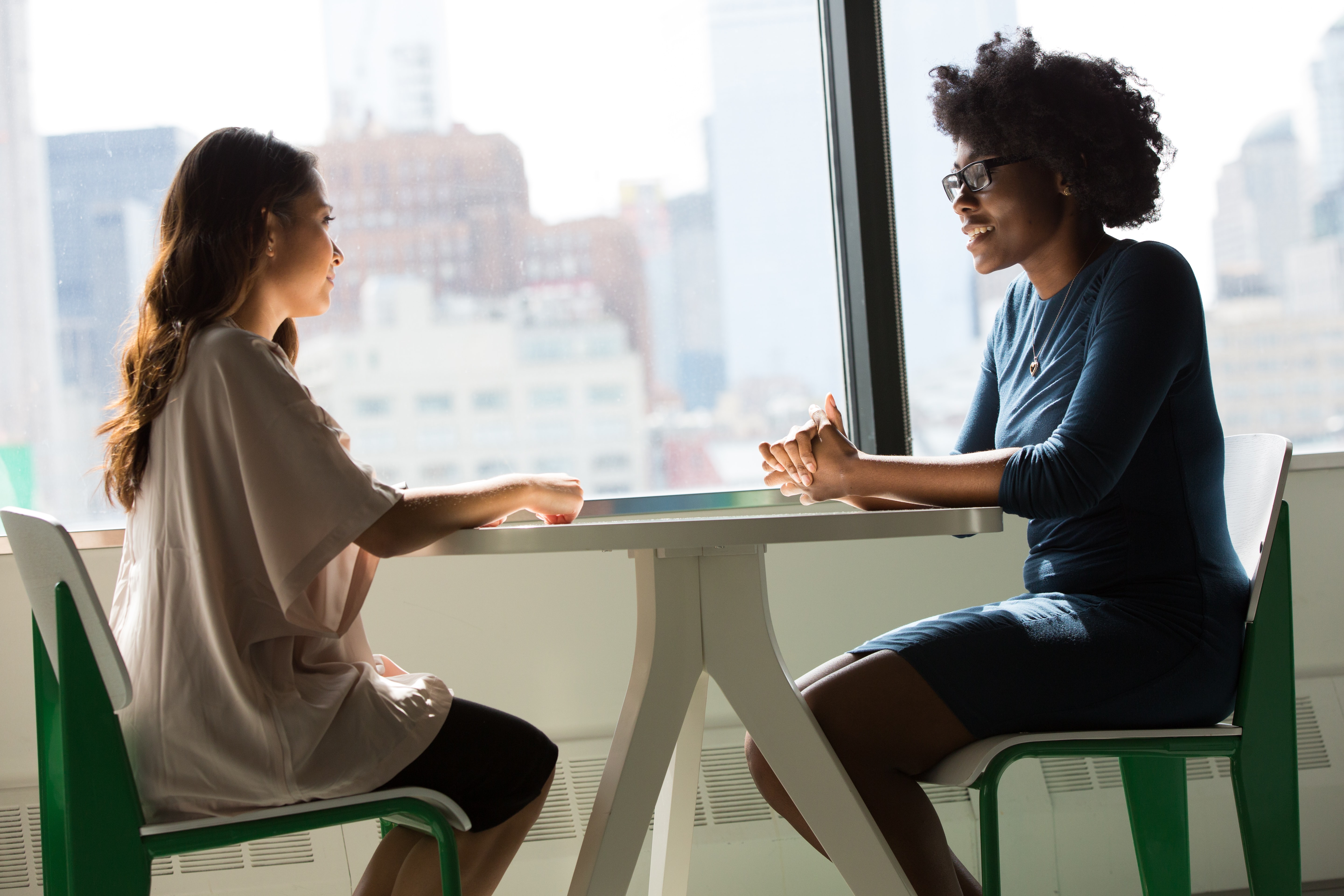 16. Interview for Jobs.
One of the best ways to become better at talking and interviewing with companies is to talk and interview with companies! If you're given the opportunity to interview for a job, take it. Even if you think that you may not want the position, go in, talk to the people who work there, speak with the HR person, and practice your interviewing skills. It'll give you an idea of the questions you'll be asked and also provide you with a better idea of what you want in a job.
17. Expect Some Rejection.
You may apply for 300 jobs in 35 different cities and only hear back from ten of them. You may think that you had the best interview of your life, but they may decide to go with someone else. There are always going to be rejections, and it will always be frustrating. Try and take it with a grain of salt and move on to the next opportunity. Eventually, you'll find what is right for you.
18. Don't Settle for the Wrong Fit.
You may be anxious to get a job and start that next chapter, but keep in mind that this is your life. Don't take a job just because it's the first one offered to you. Find a job that you truly want and will enjoy. Remember, you have to be there five days a week.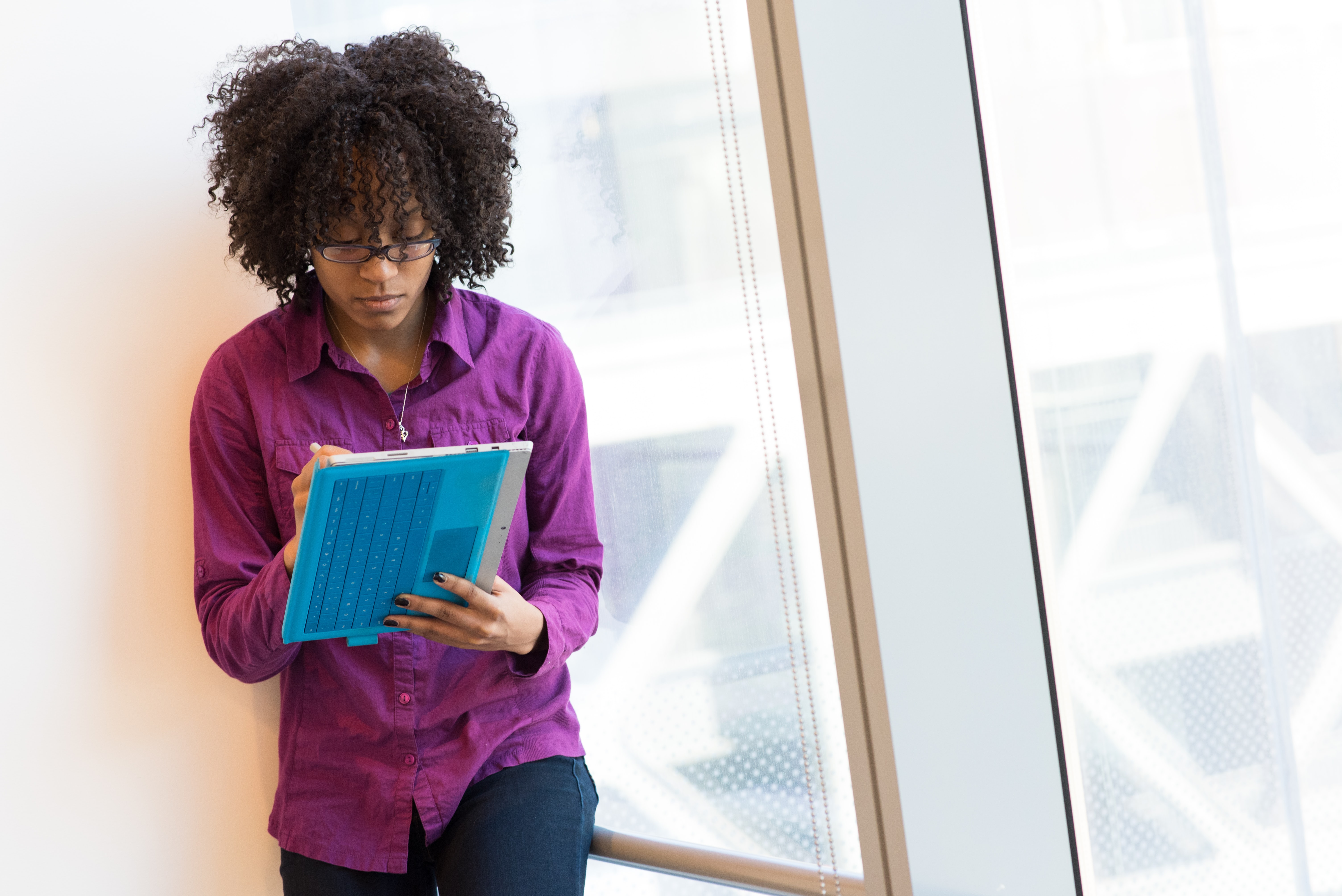 Use Job Resources
19. Start Your Search for Jobs.
While Linkedln, Indeed.com, ZipRecruiter, Careerbuilder.com, Monster.com, and Glassdoor.com are the most popular job search sites for all levels, CollegeGrad specializes in entry-level for college graduates.
20. Get Help Writing Your Resume.
There are millions of websites providing resume-writing advice and expert tips for making your credentials stand out from the rest. Here are a couple of good ones geared toward college seniors:
21. Prepare for the Interview.
Interviewing can be a bit nerve-wracking, but it's much easier when you're prepared. Learn about the business, go over common questions, and be ready to answer just about anything.
22. Enjoy the time you have!
While you need to make sure you're ready to start adulting, you should also savor the time you have now. Hang out with friends, enjoy only having to attend three classes a day, and make the most of your last few months of college (and don't forget to order your diploma frame!). Just make sure to keep these tips in mind when you do start thinking about your future.
RELATED BLOGS YOU MAY ALSO LIKE:
– How to Write a Perfect Resume When You're Fresh out of College
– How to Find a Job: The Best Tips
– Building up Your Resume in College
– Should You Put Your GPA on Your Resume?
– Why Your Resume Is More Important than Ever