Share this post
It's your turn to celebrate, so make sure your dress up your mortarboard in style and commemorate this milestone achievement—graduation! You may want to decorate your grad cap using lots of bright, glittery accents for maximum sparkle potential. Or, you may opt for an understated but elegant display of your Greek organization's signature colors and letters. Decorating your grad cap is a great way to show off your personal style and share your all-time favorite movie line or life motto.
Pick a Grad Cap Design
First, think about the theme that you'd like to use for your college grad cap. Do you want to feature a funny meme or catchphrase that was popular this year? Are you looking to create a design that's related to your specific college major? Want to proudly decorate your cap in your school colors or with a design that features your beloved college mascot? Or maybe you'd like to showcase a clever line or heartwarming quote from your favorite movie, book, or tv show? The possibilities are endless!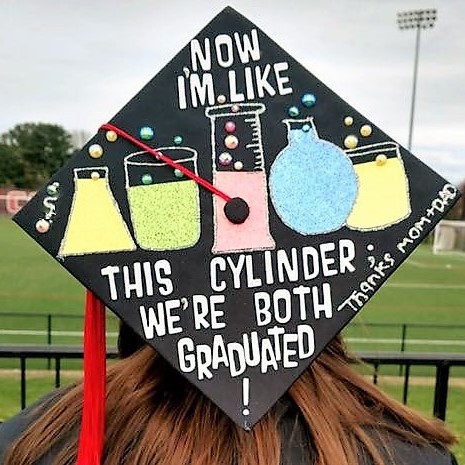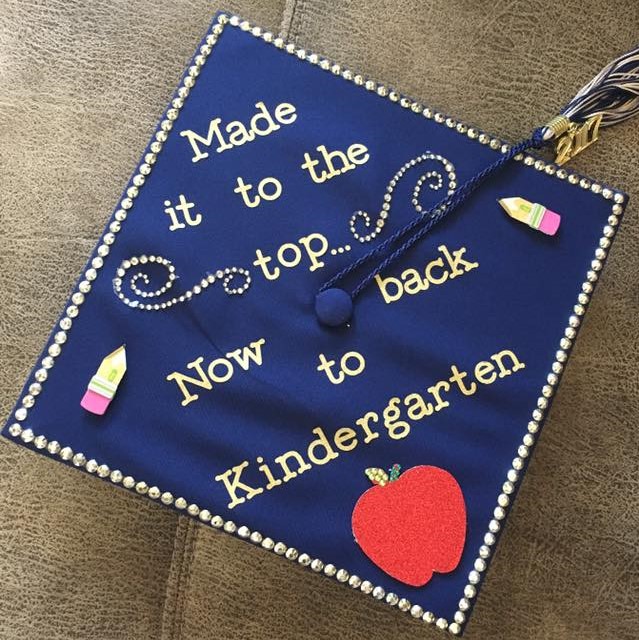 Keep in mind that you'll inevitably be creating a piece of art that's sure to become a treasured keepsake—a handmade item that celebrates one of the most pivotal events in your life. More than likely, you'll want to put this personal and meaningful artwork on display alongside your school trophies, varsity letter frame, campus mementos, and your college diploma frame.
Find Design Inspo
Deciding on just the right design for graduation day will probably take you more time than the actual process of decorating your cap. After all, this is a major milestone achievement in your life, and your friends and family members will want to capture lots of pictures of you in your cap and gown for their scrapbooks and photo frames. If you're looking for fun and imaginative grad cap design ideas, check out some of the themes that our diplomaframe.com customers and bloggers tackled in our photo gallery below. Or, find a wealth of artistic inspiration on our Pinterest graduation cap decorations board.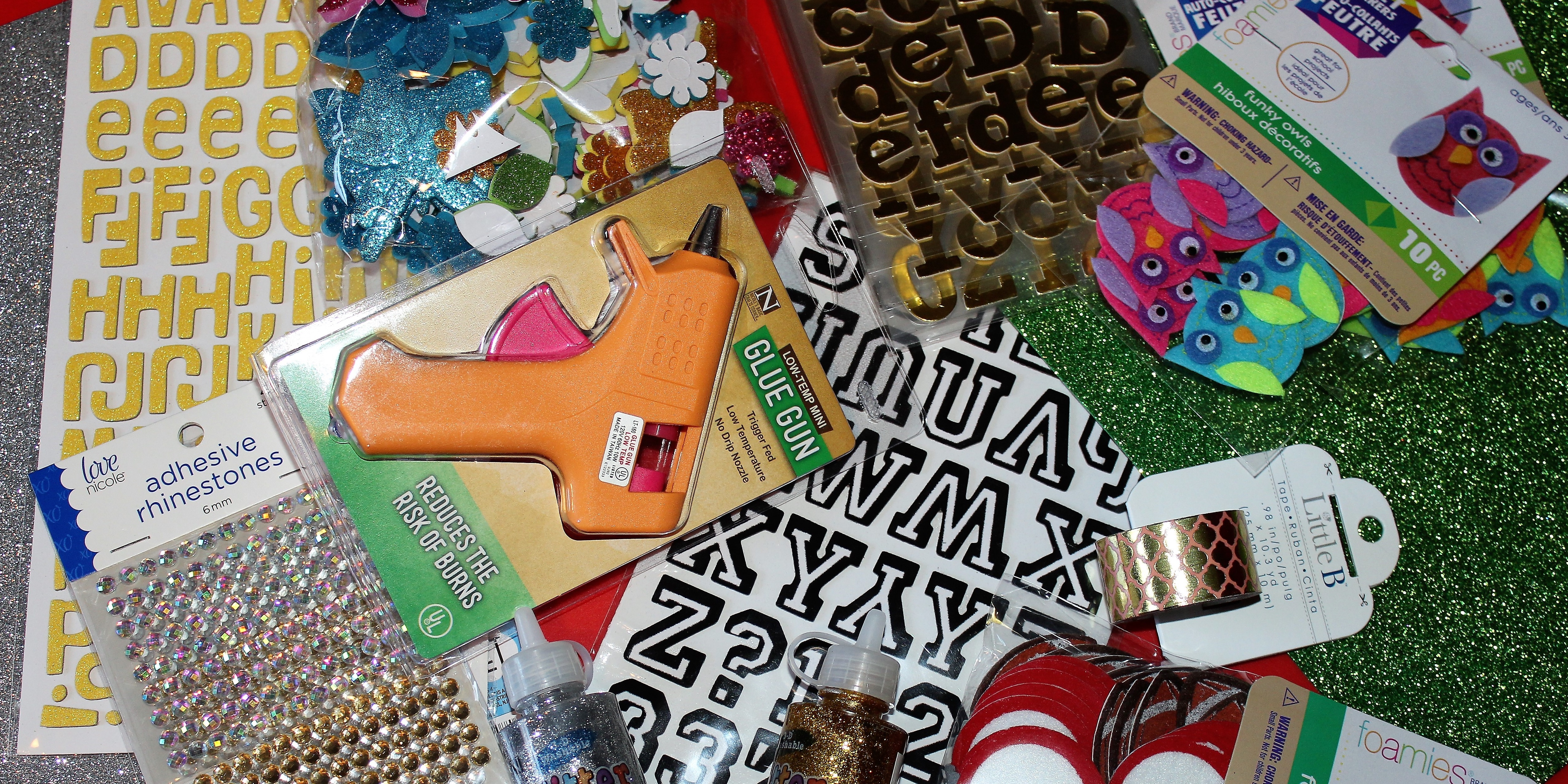 Stock up on Crafting Supplies
Once you've decided on the perfect theme for your grad cap design, it's time for the best part—shopping! While you'll probably find everything you need at most arts and crafts stores, you may be able to find similar (and even better!) crafting supplies for less at your local dollar store. So before you shell out a ton of money at a retail chain hobby shop, check out the dollar store's crafting and stationery sections for foam stickers, fabrics, beads, ribbons, colorful washi tapes, and decorative papers.
You may also find suitable $1.00 adhesives or bags of glue sticks to use for your crafting projects. However, while you're sure to track down plenty of bargain-basement deals at dollar store chains, you should never cut corners when it comes to safety. That's why it's best to invest in a high-quality glue gun from a brand you trust. Do your homework online, check out reviews, and then purchase your glue gun from a reputable big-box store or art supply store. As a general rule, it's always worth it to pay full price for brand-name glue guns, extension cords, batteries, and decorative mini lights to ensure their longevity and—most importantly—your safety.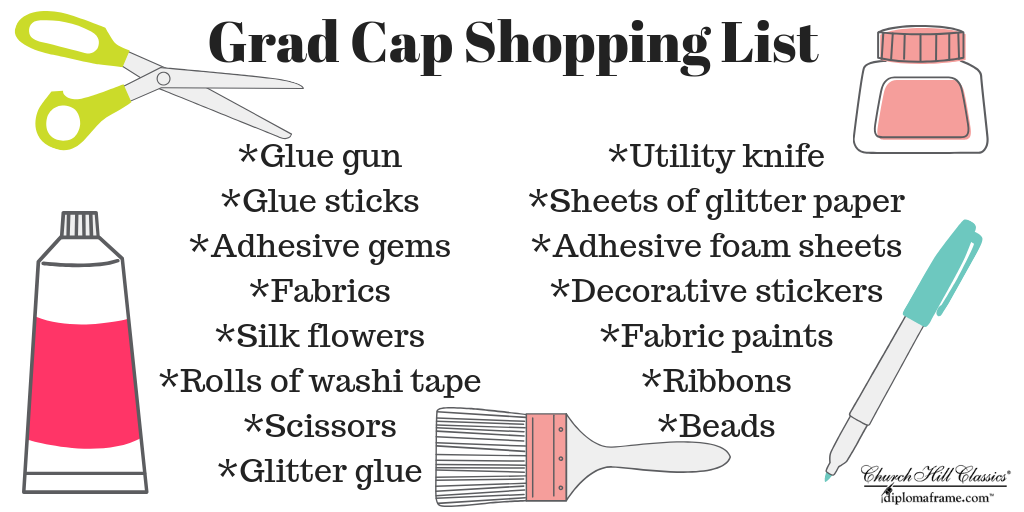 Prepare Your Workspace
Once you have all of your crafting supplies on hand, you'll want to find a workspace with a clean, flat surface that's suitable for crafting. Since you'll be working with glue, make sure you put down several sheets of newspaper to protect the surface of the table or countertop that you will be working on.
Steps for Decorating Your Grad Cap
Make sure you remove the tassel from the cap before you start working. (Keep your tassel in a safe spot while working to avoid any accidental mishaps with the glitter glue, sticky letters, or your hot glue gun.) Before you cut into anything or peel off any adhesive backings, sketch out your design on paper. It's a good idea to use a pencil, ruler, eraser, and white copier paper to work out the proportions of the grad cap and determine where you'll place each decoration. Some design ideas may not be achievable, so it's better to make these "happy accidents" on paper before committing a colossal catastrophe with the one and only grad cap you have for the big day!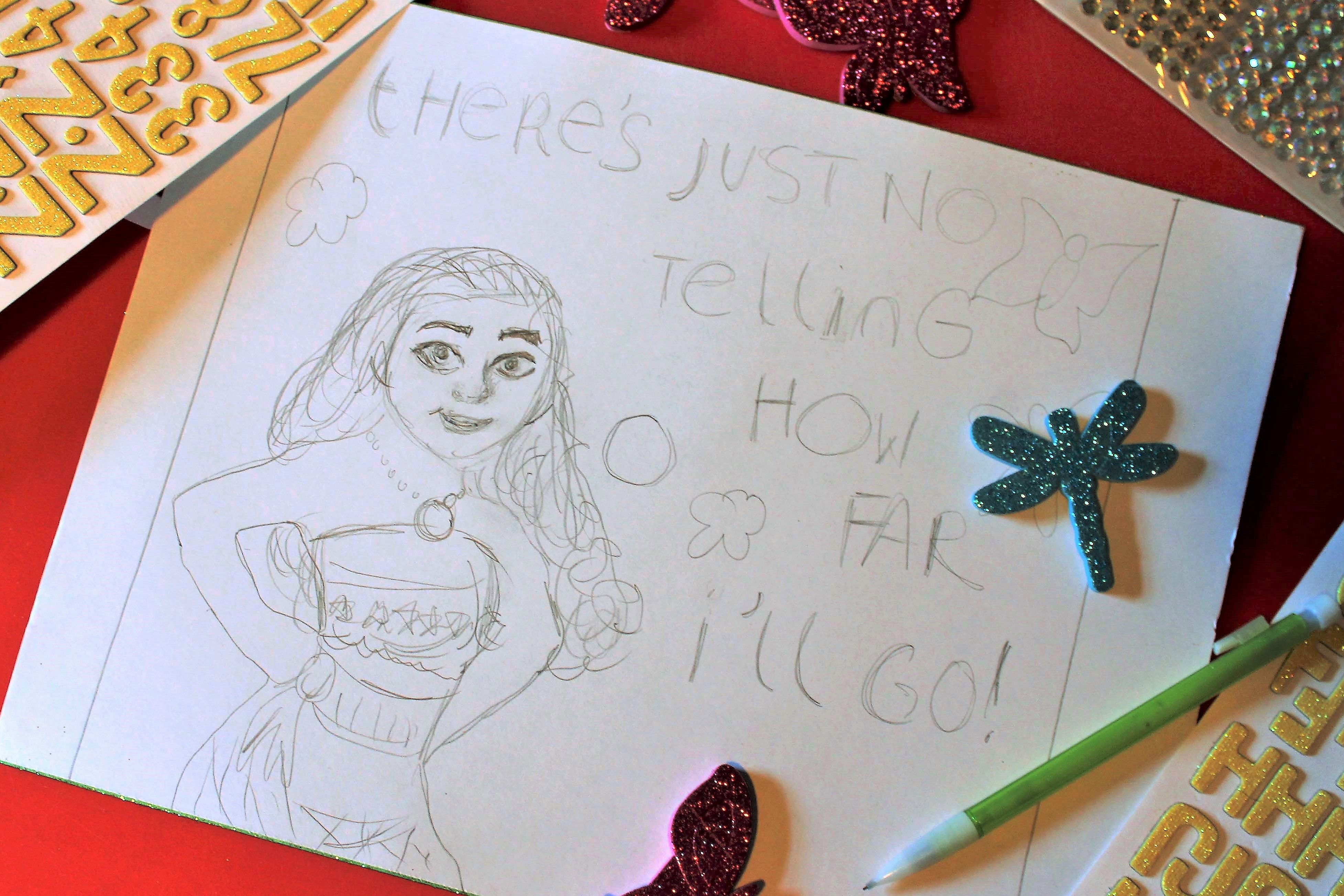 1.) Place your grad cap facedown on a sheet of white paper. Trace around the cap with a pencil. Use a ruler to determine the location of the tassel button at the center of the grad cap. Sketch out your design idea.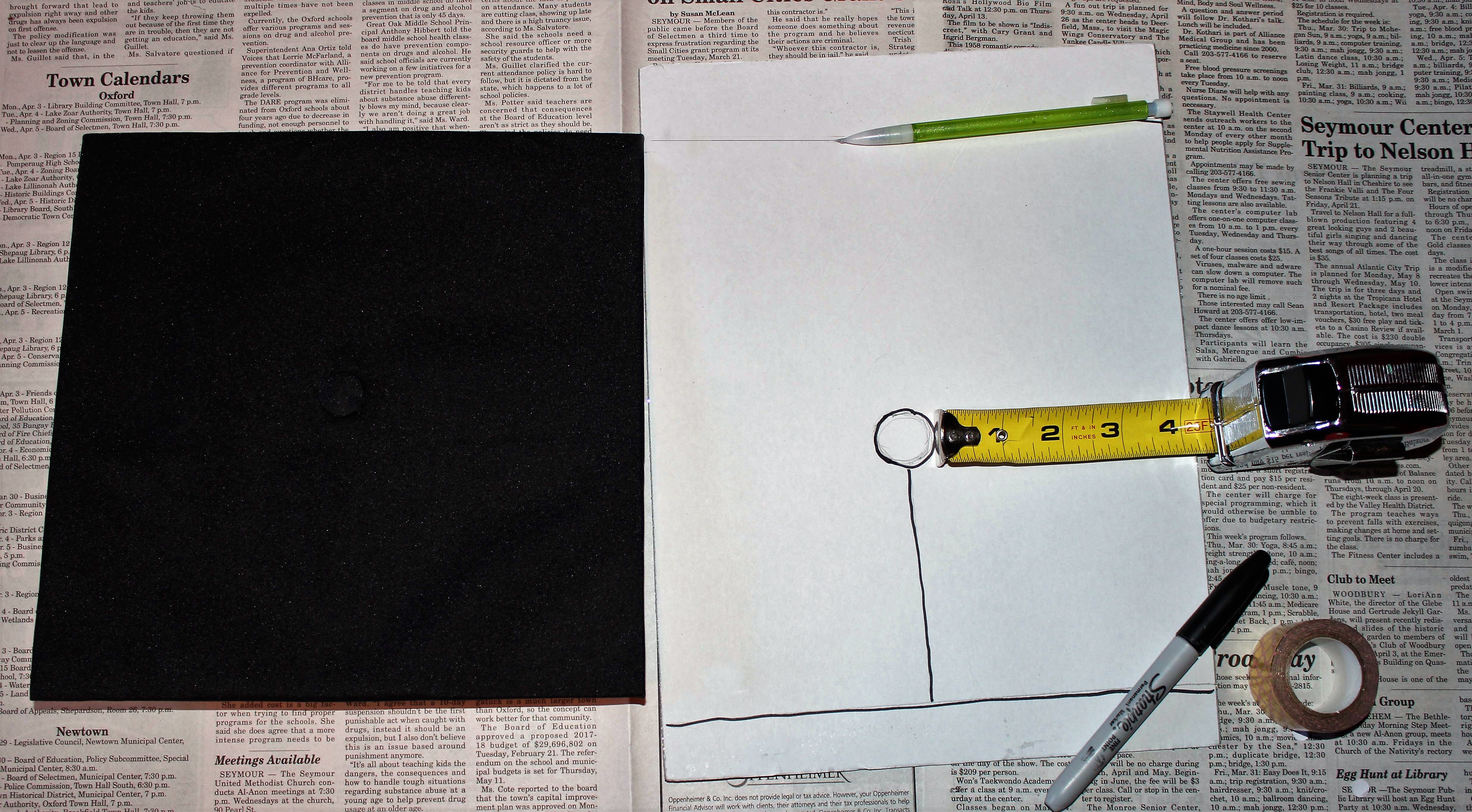 2.) Put glitter paper facedown, place cap on top of paper, and trace around the square mortarboard. Measure to determine placement of tassel button. Cut along lines, including the one leading up to and around button area.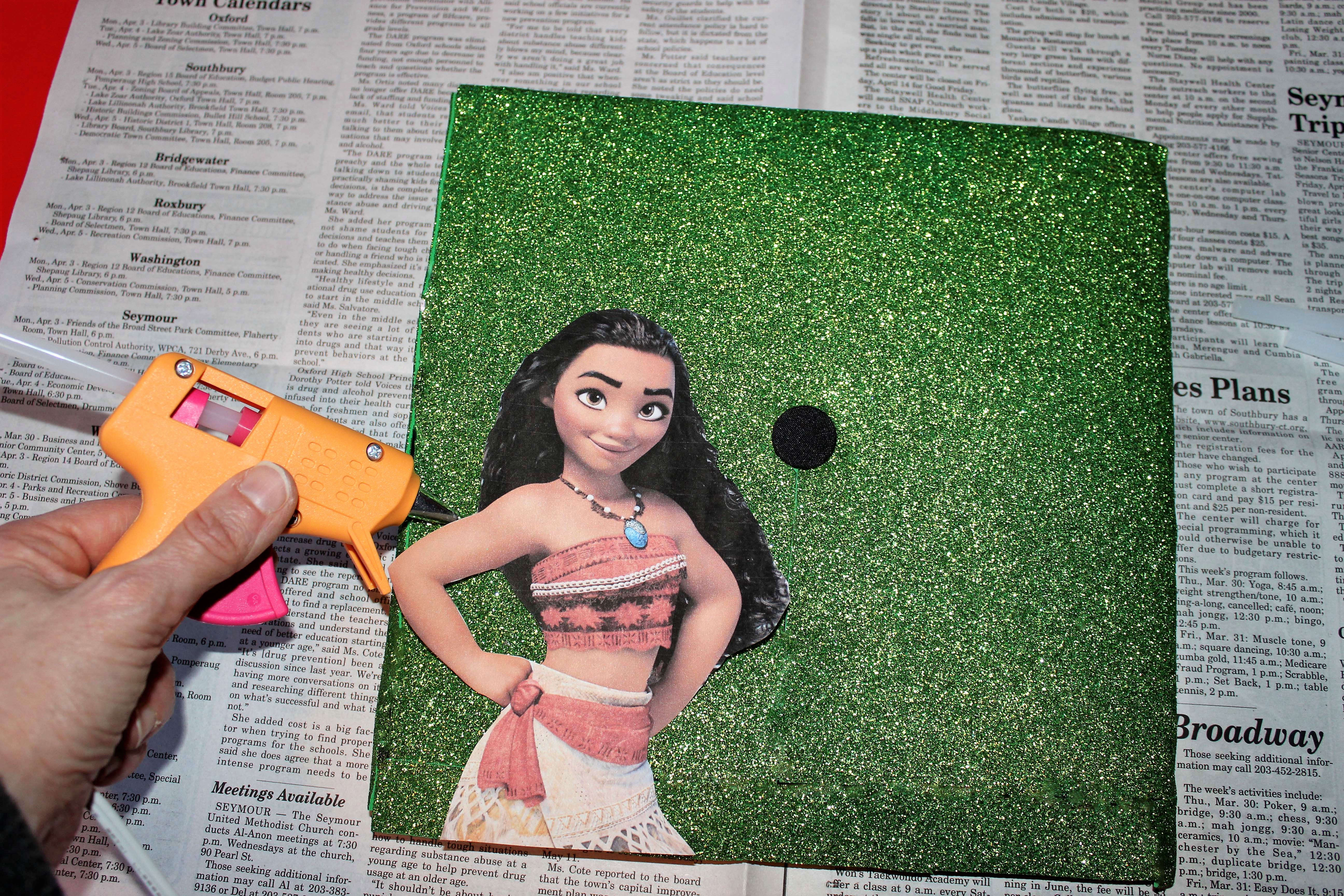 3.) Carefully slide glitter paper onto grad cap, smoothing down the cut edges below the button for a seamless fit. Glue glitter paper to grad cap. Cut out main piece of art and determine final placement on grad cap before gluing it down.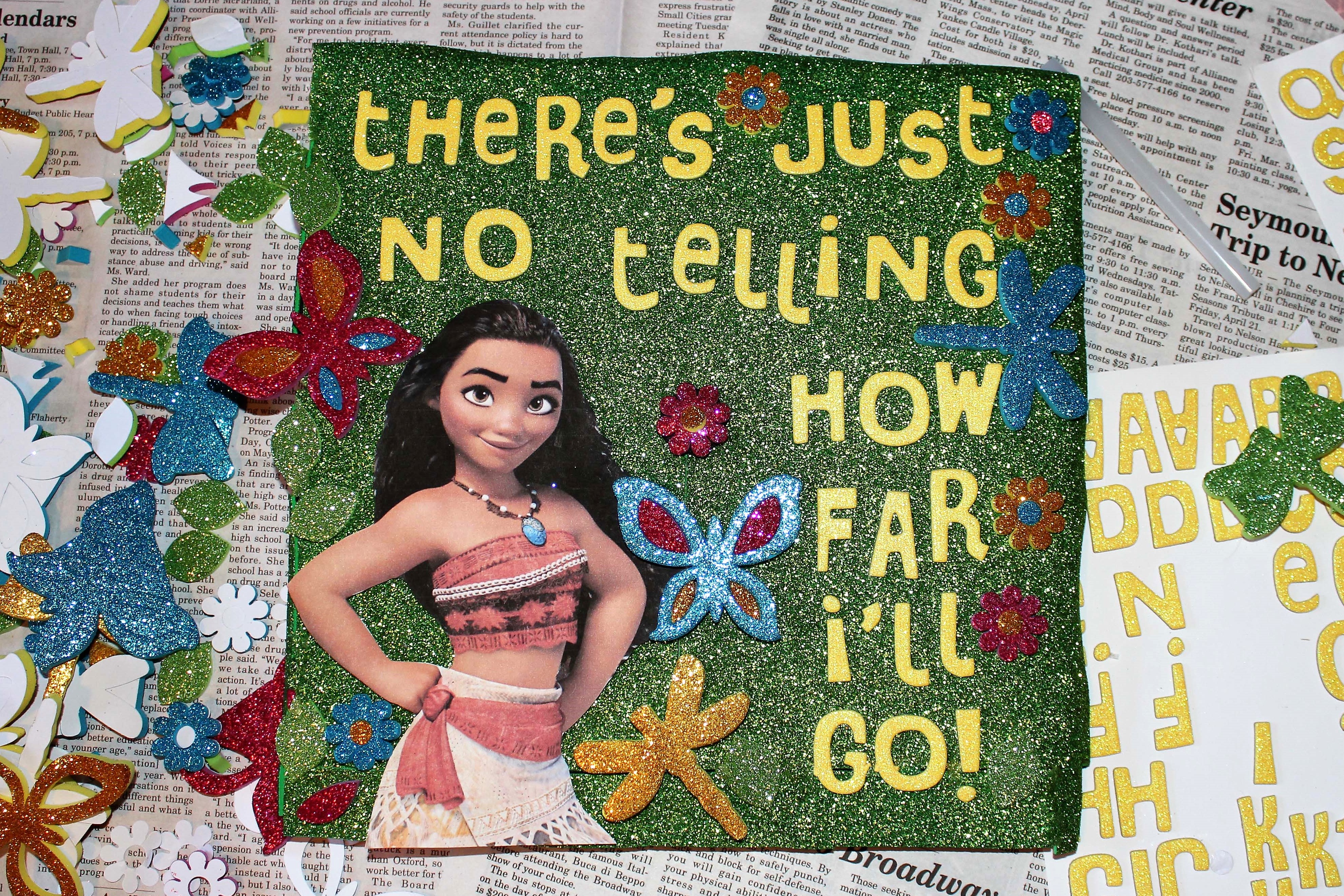 4.) Using your sketch as a guide, add letters, gems, foam stickers, and other decorative elements. Adhesive letters and foam stickers don't cling well to the textured surface of glitter paper, so it's best to hot-glue all decorations to your grad cap.
Once the glue has dried completely, be sure to reattach your tassel to your newly decorated grad cap. While this sounds like a no-brainer, many a crafter has forgotten this important step! The grad cap tassel is an essential part of your graduation regalia. You'll need it for the symbolic "turning of the tassel," so it's something you definitely don't want to lose before the big day. (And, yes, it's true what they say: That tassel is worth the hassle!) After graduation, you'll want to carefully remove it from your decorated grad cap and display it in a tassel diploma frame. This is a cool way to protect and showcase a special graduation day memento alongside your hard-earned diploma!
Can't Decorate Your Grad Cap?
You have your heart set on wearing a decorated grad cap to commencement. You've dreamed of this moment for years and have big plans for how you'd like to reflect your own unique style on your personal mortarboard canvas. However, this dream is not always a reality for every soon-to-be grad. If you're not confident in your artistic abilities—or are renting your cap and gown and will need to return them after graduation—you can always create a personalized design online with the help of self-adhesive Tassel Toppers. Add your own bling to the Topper and even display it in a collage picture frame it after graduation! The best part about decorating your grad cap? You're designing a one-of-a-kind keepsake—a treasured reminder of one of the most important days in your life.
More Grad Cap Design Ideas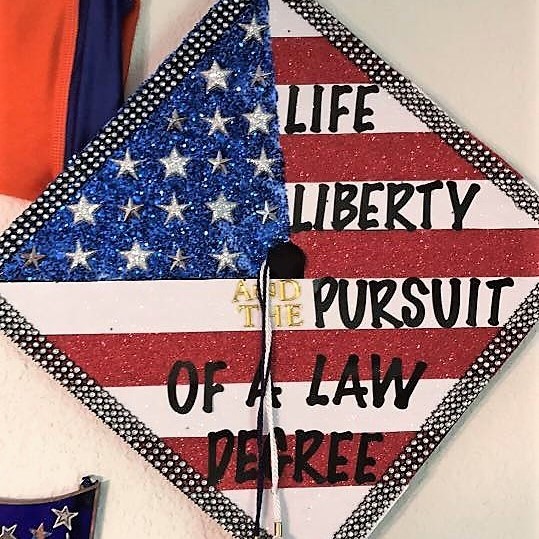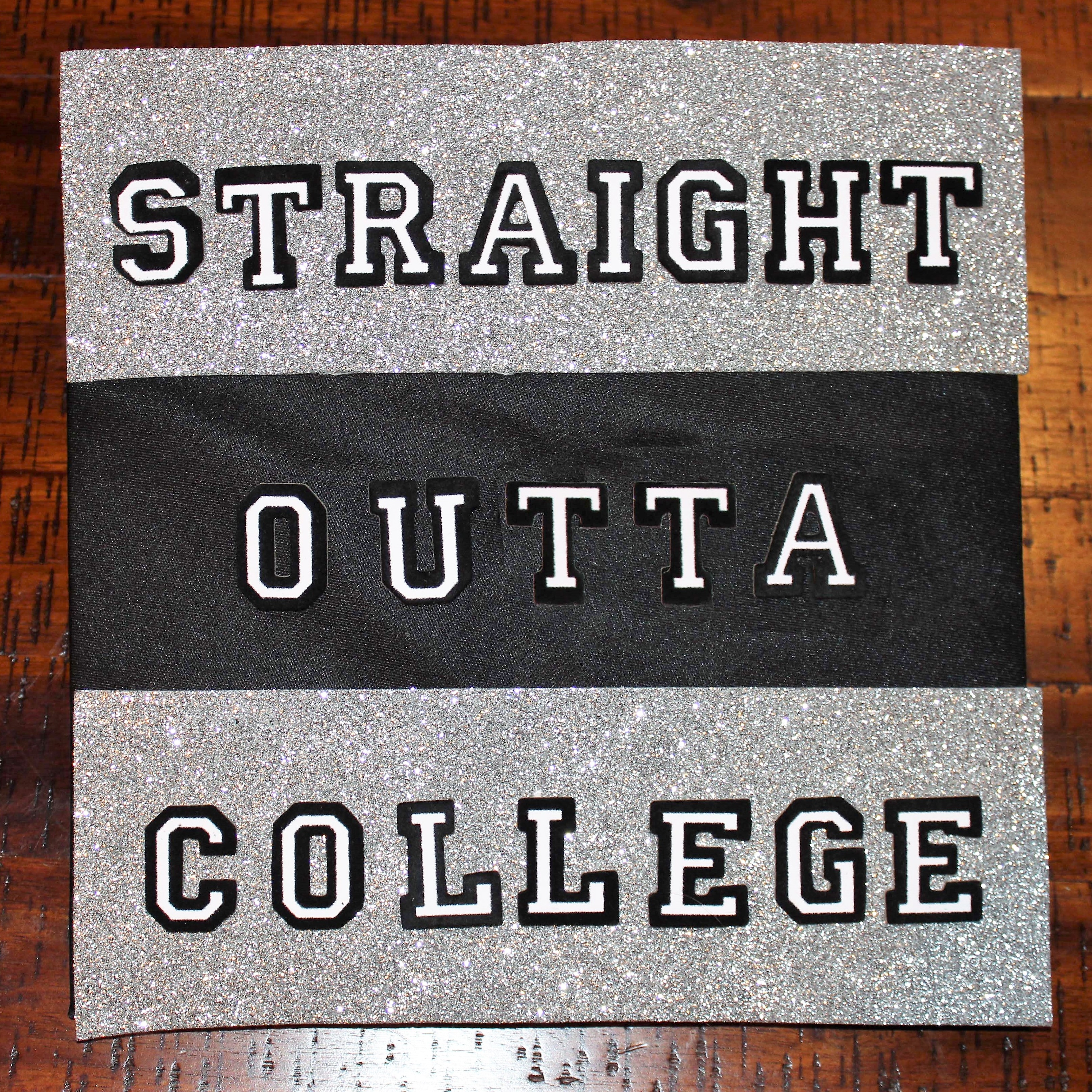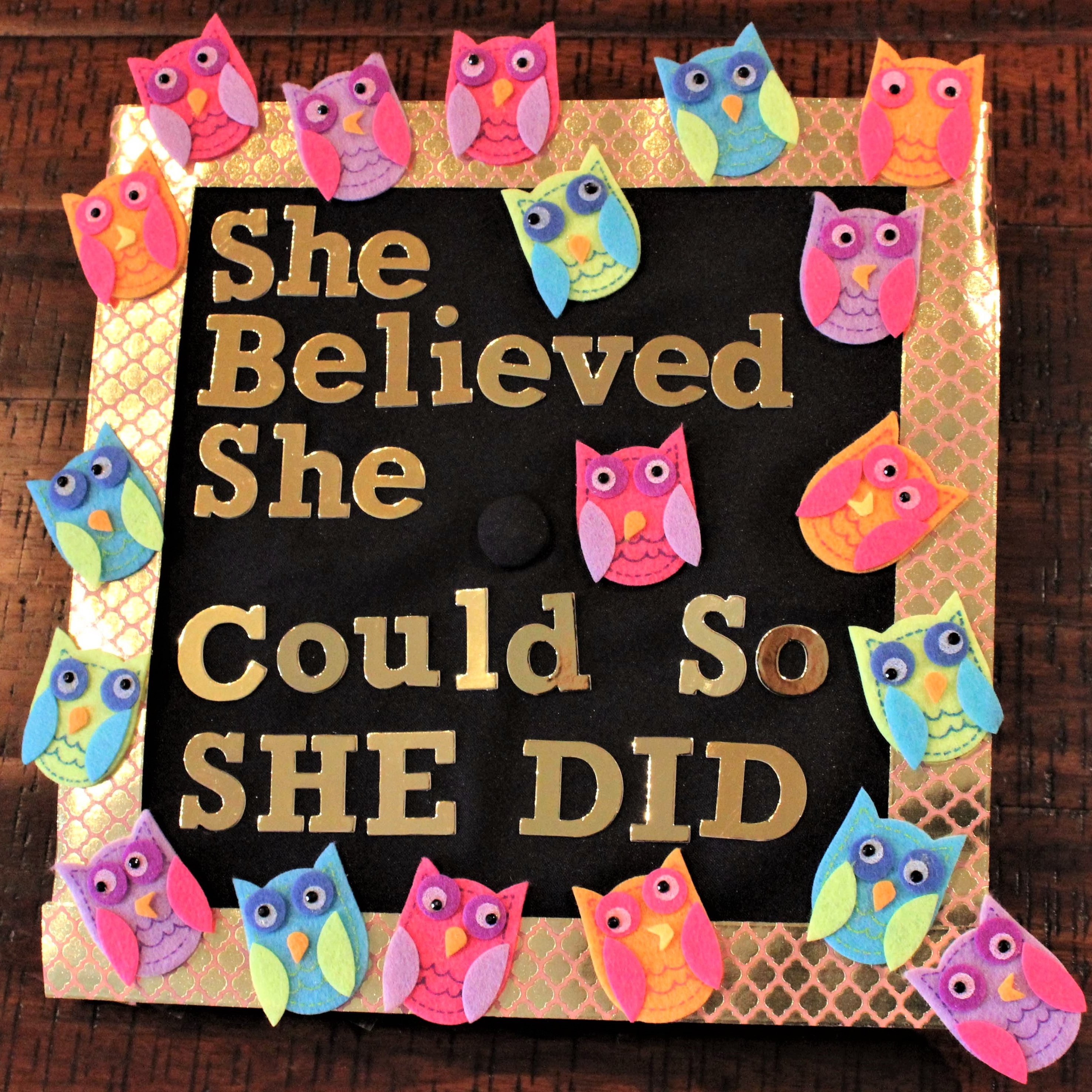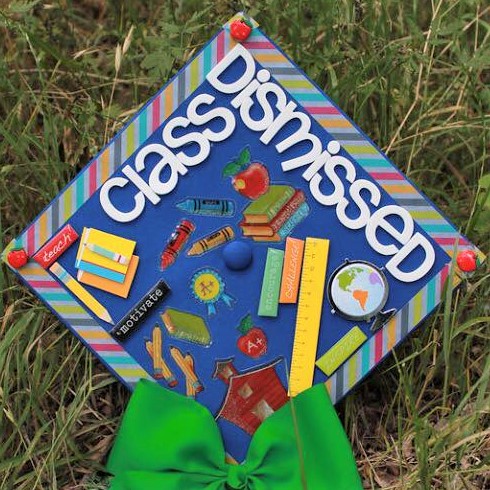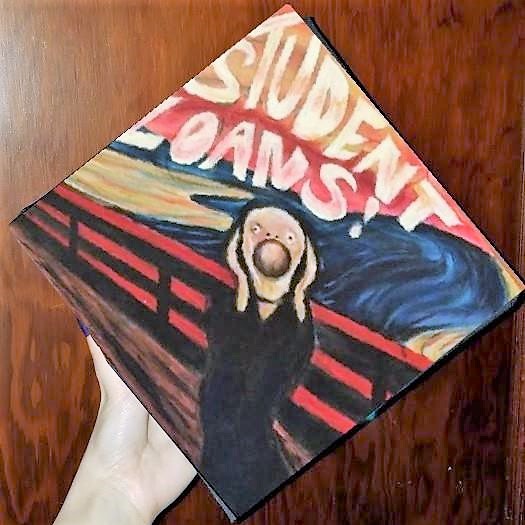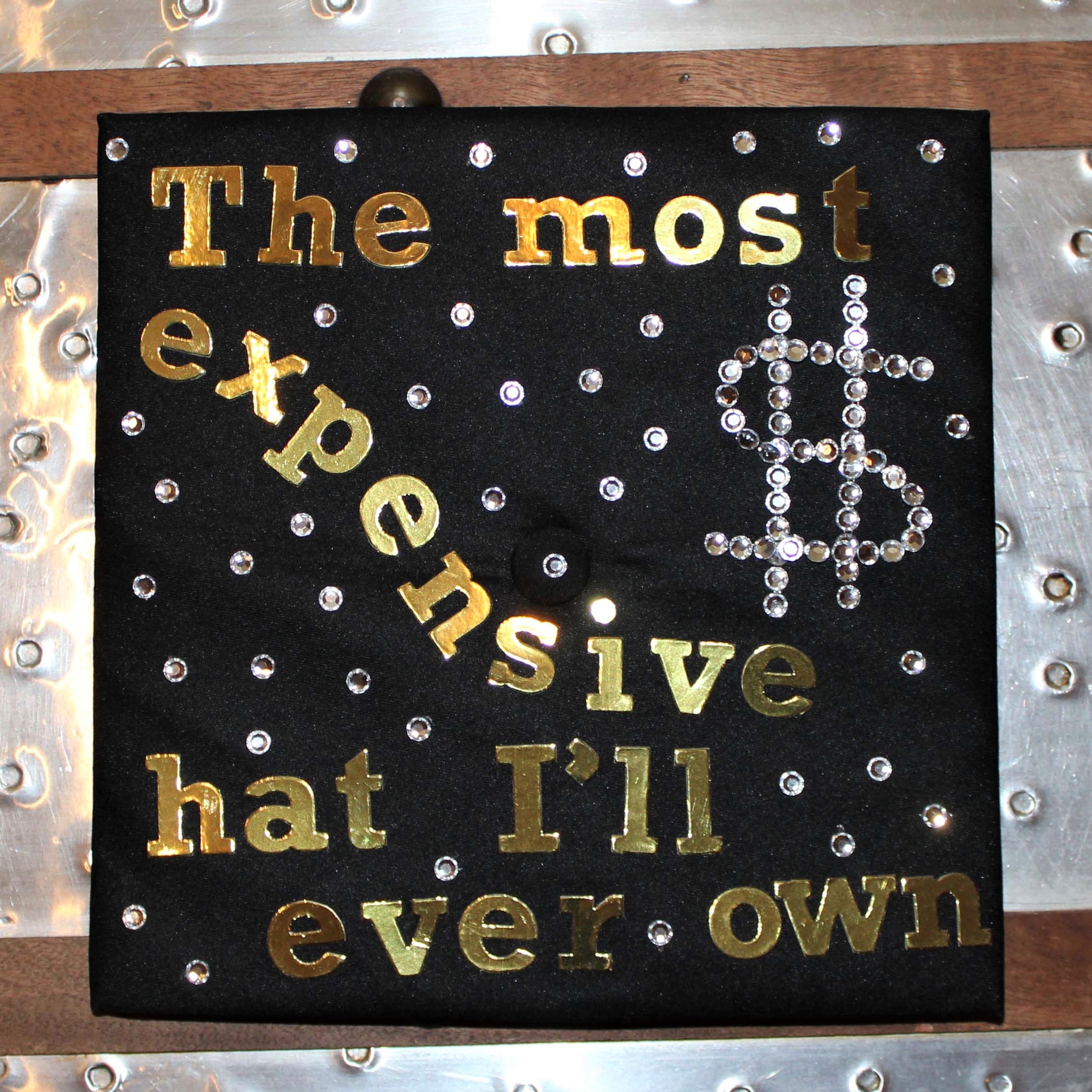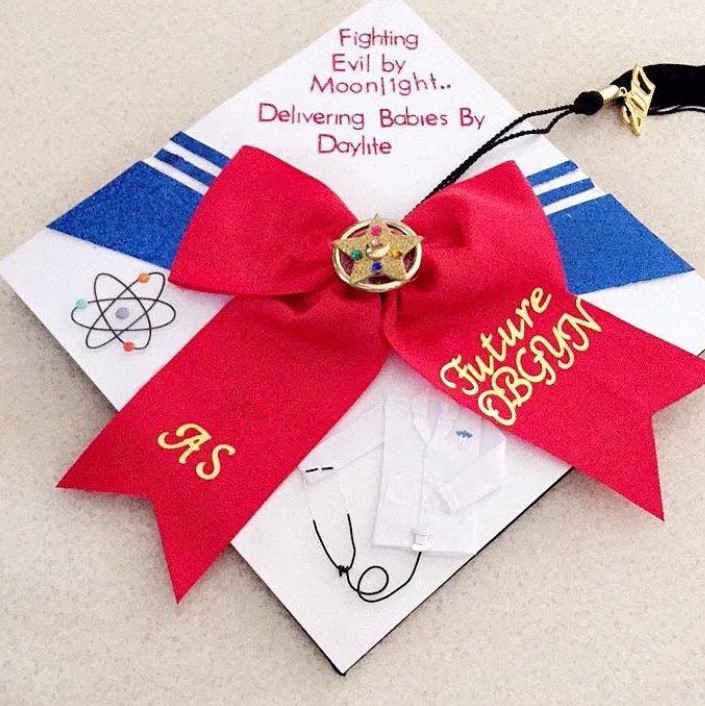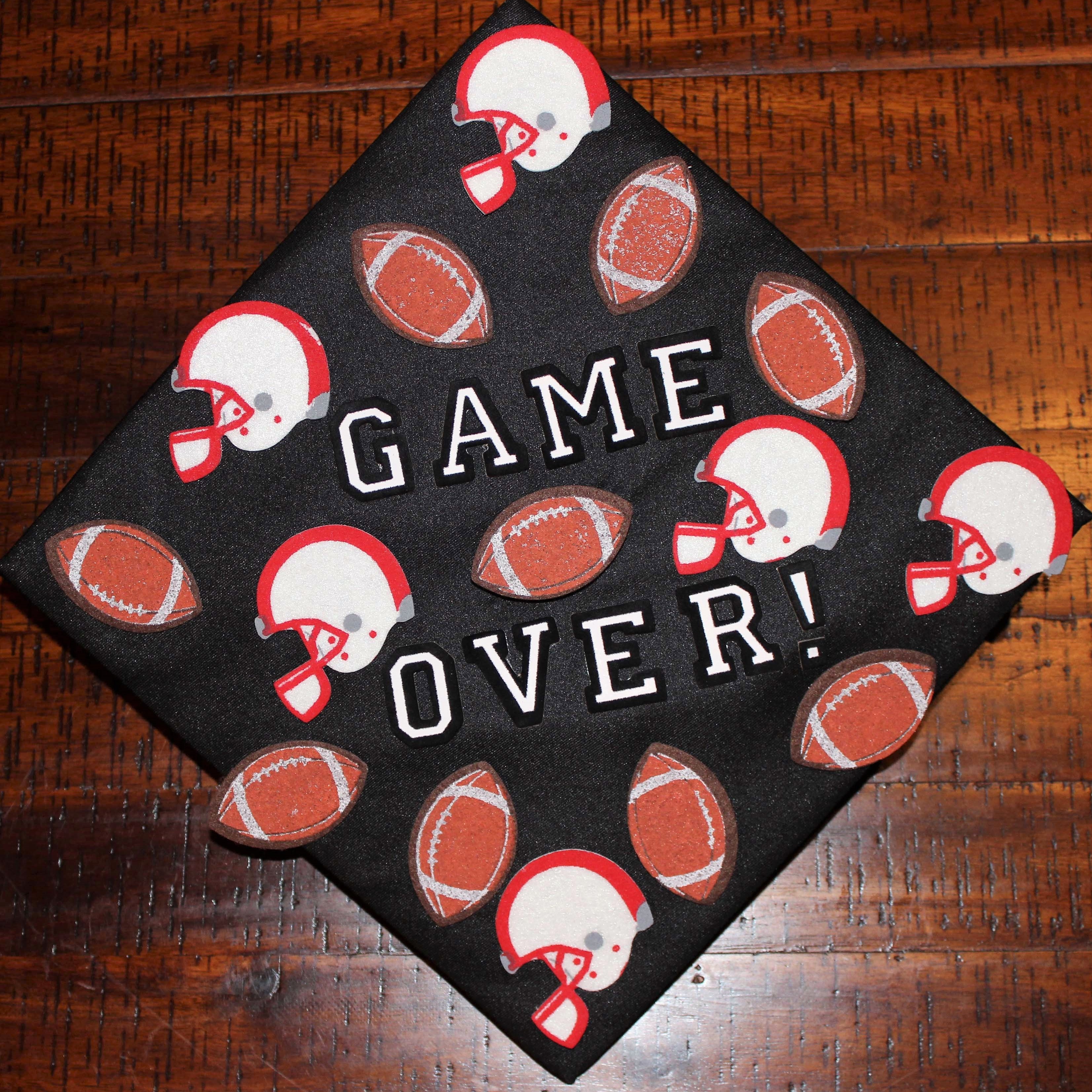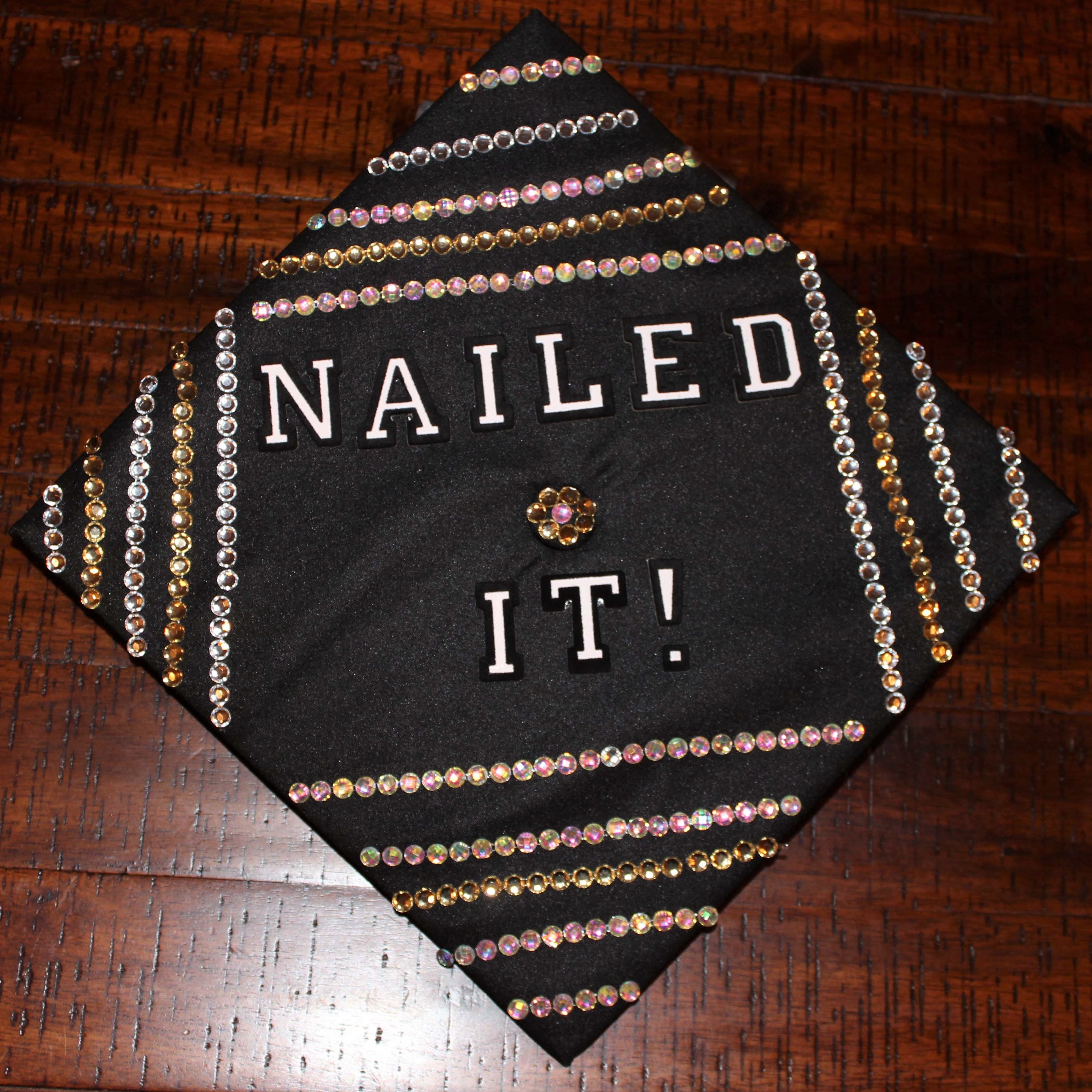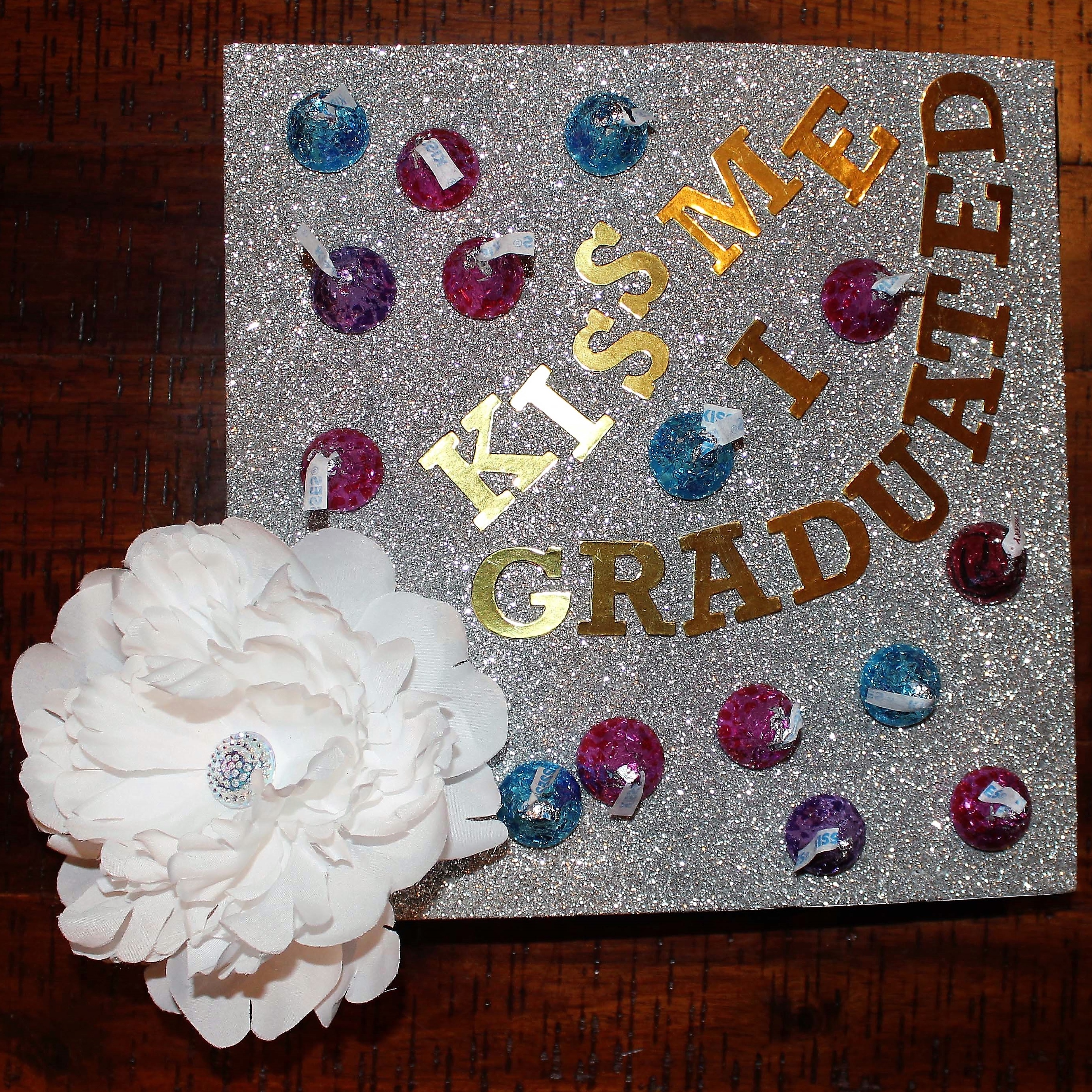 Celebrate the Big Day
Graduation is a big cause for celebration and the day you've been tirelessly working toward and dreaming about for years. While a decorated grad cap will provide fond memories of your college commencement, make sure to celebrate the real star of graduation: your university degree! Browse our wide selection of college diploma frames to protect and display the most expensive piece of paper you'll ever own.
Share this post