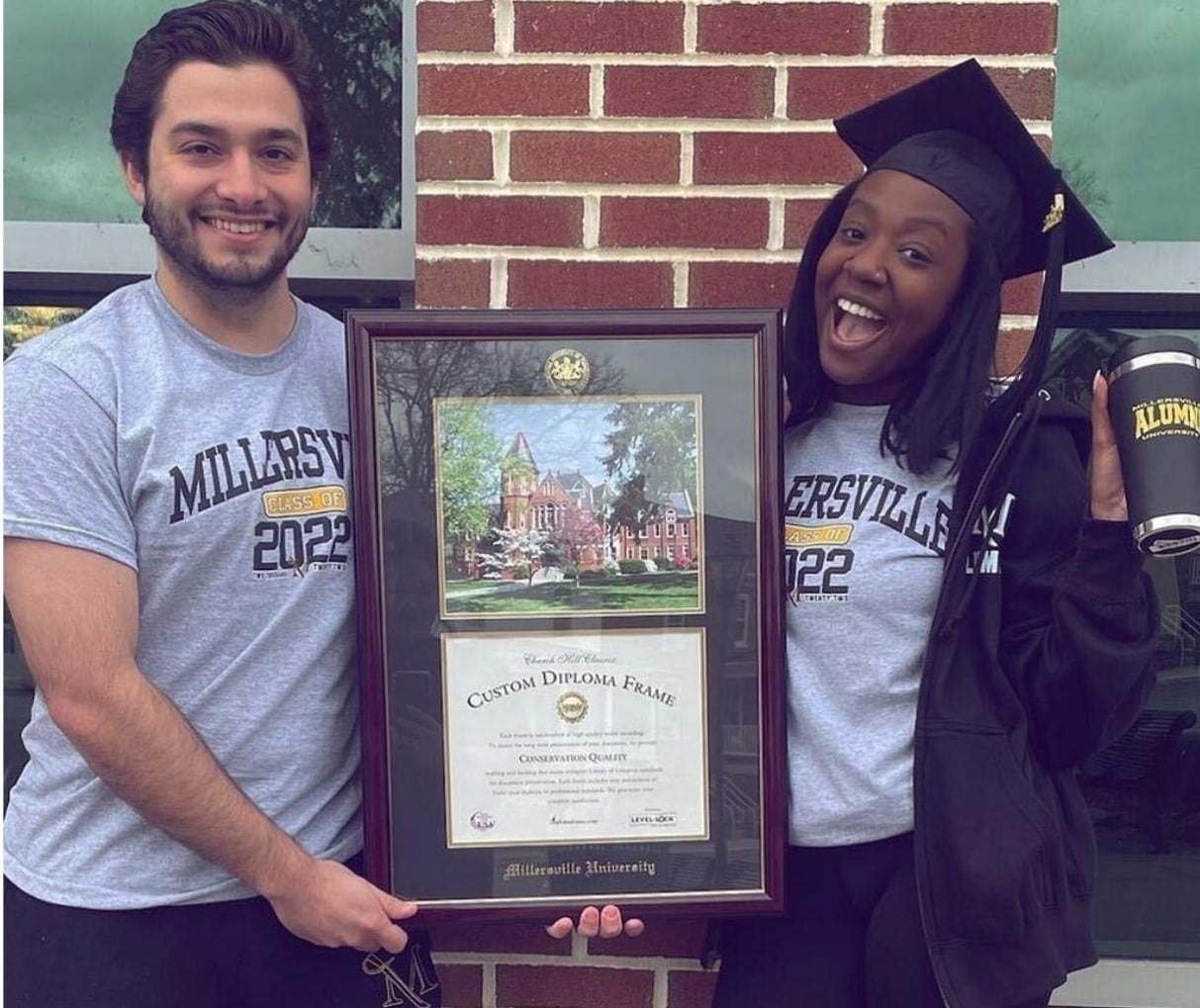 You're not interested in spending money on a traditional college graduation gift. You're looking for something unexpected, a grad gift with a twist, something they'll wish they thought to get for themselves but maybe didn't know existed. Above all, you want the recipient to feel as though this creative commencement present was chosen specifically with him or her in mind. In need of inspiration? Check out our handpicked selection of unique graduation gifts they'll treasure for years to come.
Unique Gifts for Graduates Who Travel
Let's face it: You don't know where that airplane pillow has been! Plus, if you're stuck in the middle seat, you can't exactly lean on the stranger sitting next to you to ensure a restful slumber. For a travel pillow that offers ergonomic support and is small and compact enough for those traveling for work by bus, plane, train, or car, get them the
Trtl Pillow
, the "essential napparatus." Covered in hypoallergenic, machine-washable, super-soft fleece, the Trtl Pillow was designed by mechanical engineers to offer scientifically proven neck support. It wraps around your neck and has a flexible, plastic internal support system that relieves pressure points and cradles your head and chin, allowing you to sleep safely and comfortably, up to eight hours in an upright position. Other travel pillows can slip out from under your neck and disrupt your sleep, but the Trtl Pillow (available in black, grey, red, or coral) stays in place and looks like a cozy, fashionable neck scarf, making it a stylish and unique graduation gift.
Mapping out Unique Gifts for Graduation
Know a graduate with wanderlust? When it comes to post-graduation unique gifts, they'll love the interactive Travel Tracker Map from Landmass. Avid travelers can track their adventures around the world by scratching off the gold or platinum top foil area to reveal the colorful country they've visited. Featuring 210 world flags along the bottom of the map, they can also scratch off each country's corresponding flag. For those traveling across the USA, Australia, or Canada, states and territories can be scratched off individually. The map can be framed and displayed on your wall as a visual reminder of favorite stories and memories that may prompt their next whirlwind adventure! Best of all, in partnership with National Geographic and the Fund for Education, Landmass donates 10% of their profits to help fund study abroad grants.
Creative Graduation Gifts for Keepsakes
Think of the many special events and once-in-a-lifetime moments they've experienced both on and off campus: music concerts, college plays, laugh-out-loud movies, dinner dances, talent showcases, homecoming games, and unforgettable plane and train adventures with friends and family. Preserve these memories with the Just the Ticket: Ticket Stub Organizer, featuring 20 archival-quality, acid-free plastic pages for holding up to 80 ticket stubs and lined paper inserts for recording fun and memorable stories. There's also a handy pocket in the inside back cover for holding playbills, programs, and other treasured mementos.
Unique Gifts for College Graduates on the Move
They'll be pounding the pavement soon, so why not give them a leg up? The
Moji Foot PRO
features five stainless steel spheres that are designed to dig deep into muscles and tissues to relieve pain and break up scar tissue. You can use it sitting down and even freeze it for a cooling way to revive sore and tired feet. This compact foot massager is a great gift for those who suffer from plantar fasciitis and for runners, dancers, city-dwellers, or anyone who will be on their feet for a good portion of their day or is just in need of some pampering.
Special Graduation Gifts from Home
Breathe in the roaring campfire and the scents of crushed pine needles mingled with sandalwood, cedar, cinnamon, clove, and mint on a wintry Wyoming evening. Inhale the fragrance of sweet, ripe Georgia peaches accented with sugary floral notes of magnolia, breezy asters, and white musk. Recall the scents of the apple orchard; warm-baked pies exuding top notes of nutmeg, lemon, and clove; and hay, eucalyptus, and oak moss swirling through the leaves on a crisp, fall Connecticut day. These are just three of the 51 nostalgic scents by Homesick Candles designed to transport the candle-burner to his or her home state (Northern California and Southern California each have their own candles). These hand-poured, USA-made, soy wax candles typically burn for 60-80 hours.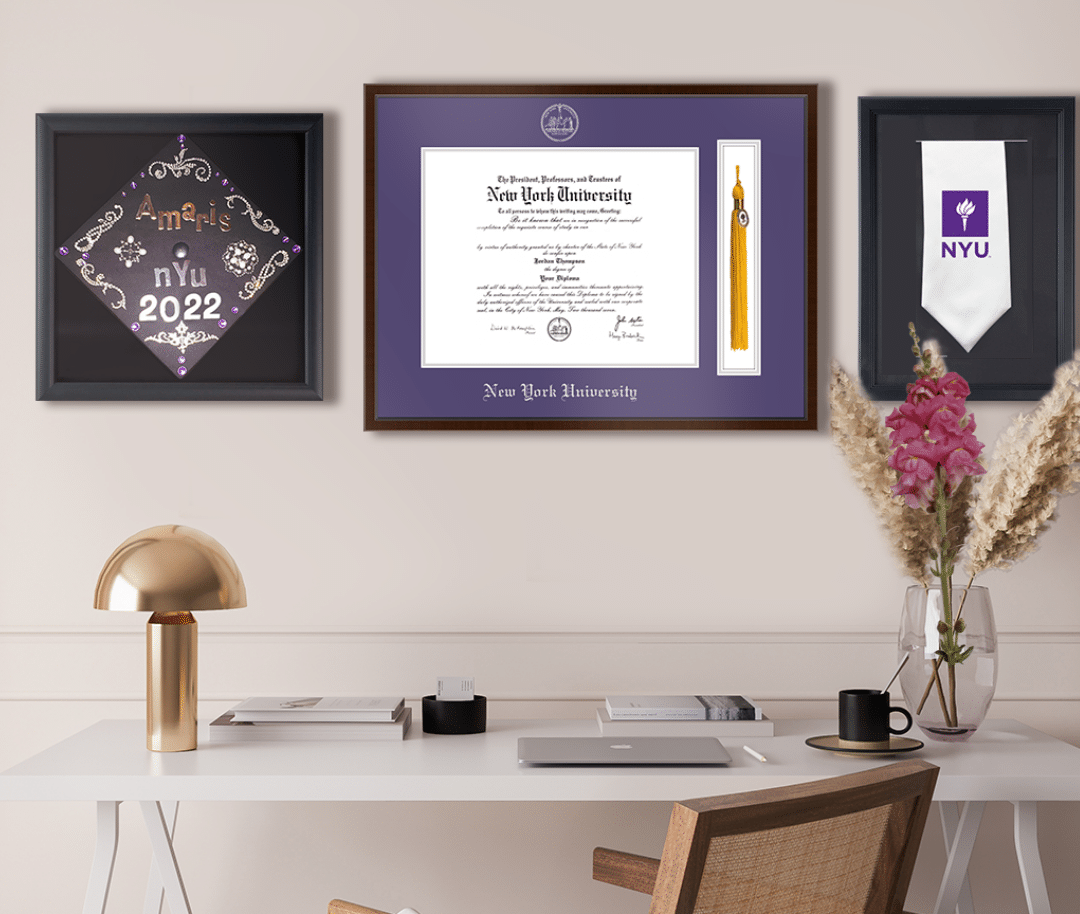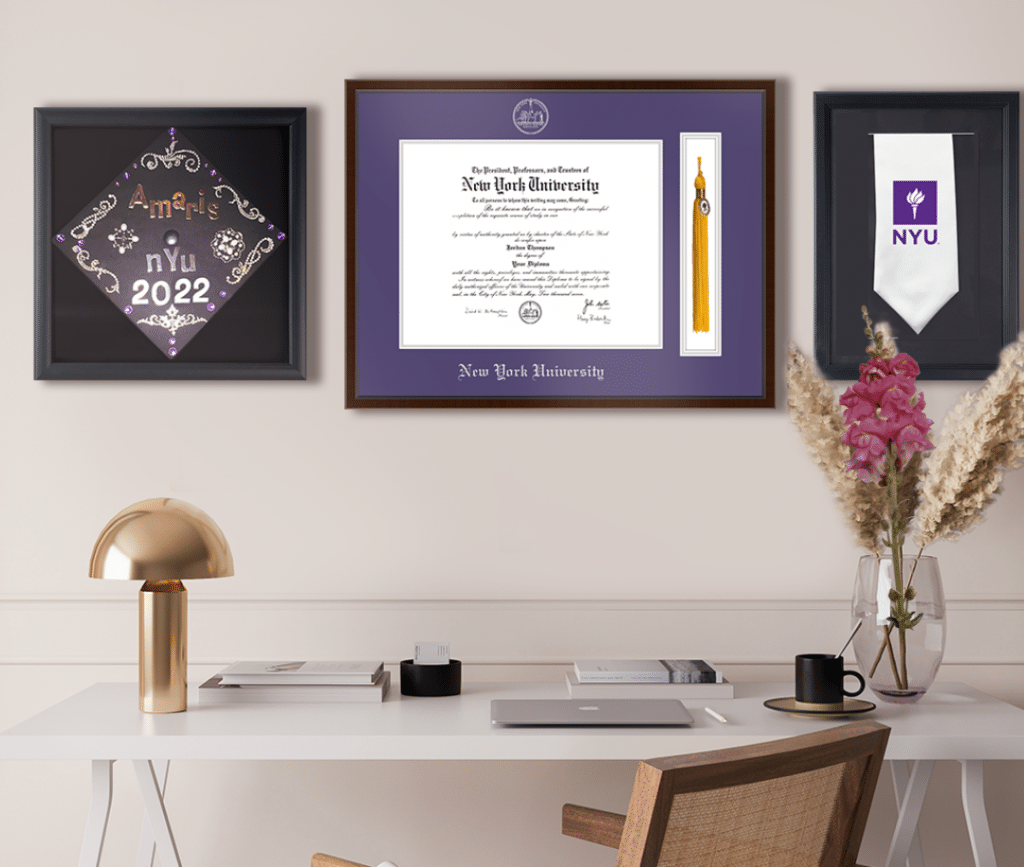 Cool Graduation Gifts 
For a truly unique way to showcase their academic accomplishments and campus memories, why not design a tailor-made frame from Church Hill Classics to display their diploma, Greek membership certificate, graduation medallion, college artwork, favorite photographs, or other treasured mementos like their decorated graduation cap? Whether they'd like a sporty diploma frame featuring an officially licensed spirit medallion or a distinguished picture frame with a high-gloss cherry finish, you'll find just the right style to suit their personality and decor at diplomaframe.com. Each and every frame is built by hand according to your specifications. The best part? The site features user-friendly online custom framing tools that allow you to mix and match moulding and matting combinations, so that you can visualize the finished product before you buy!
More Creative Graduation Gift Ideas
Still can't decide what to get the special grad in your life? Check out these tried-and-true top 10 graduation gifts for inspiration. Or, if you're a parent wondering what to buy for graduation, you're sure to find unique graduation gifts for him in our best grad gift ideas for your son round-up and special graduation gifts for her on our perfect grad gifts for your daughter list. Whatever you decide, just be sure you don't settle for a run-of-the-mill grad gift: Make sure it's something that suits their unique personality and that they'll be sure to remember for years to come!