Share this post
Whether she's 22 or 42, graduation is a monumental event in your daughter's life! And, the graduation gift that you choose should be a memorable one, a reminder of how much she is loved, how proud you are of her success, and how excited you are as she enters this next chapter of her life. As parents, you want to get them something special, something meaningful and out of the ordinary, a present that she'll remember and reflect fondly upon long after she receives it. If you're looking for unique and thoughtful grad gifts for your daughter, look no further! We've found the perfect presents to celebrate her bright future.
Protect Your Investment
When it comes to displaying treasured college memories, why would you settle on a lackluster, mass-produced frame for your daughter? Get her the very best: a custom, handcrafted Church Hill Classics diploma frame featuring her college's official school seal or logo. With an array of diploma frame styles (and college picture frames!) guaranteed to suit any and every decor, you'll find the perfect frames to adorn her first post-college apartment. Looking for a truly unique graduation frame? Wow her with a state-of-the-art Dimensions® diploma frame! These game-changers feature our industry-exclusive (shhhh!) dimensional printing process, which creates eye-catching textured lettering and elevated school logos that POP in vibrant hues.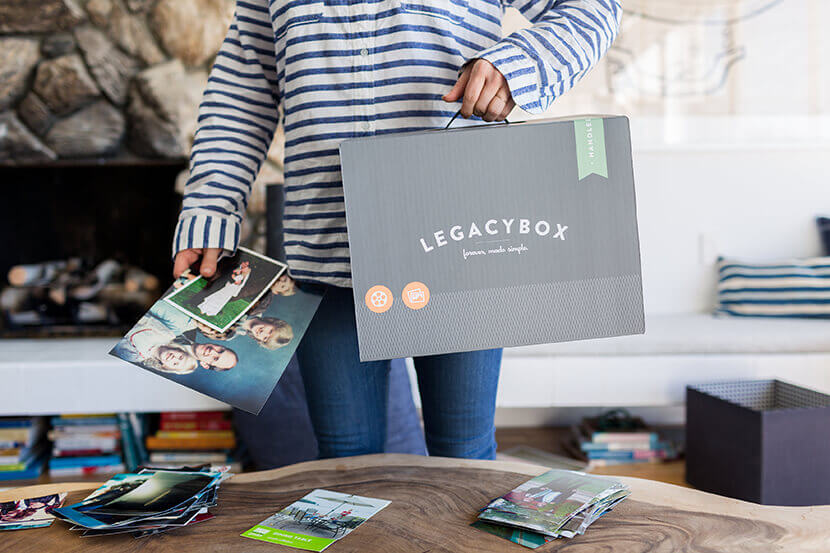 A Reel Great Idea
What better way to celebrate this major milestone in your daughter's life than with a nostalgic trip down memory lane? Legacybox is a digital conversion service that takes all of your favorite recorded memories, photos, slides, negatives, VHS tapes, audio cassettes, and film reels, and digitally preserves them on DVDs or thumb drives. Whether for a high school grad going away to college or a university alum moving into her first apartment, she'll have a treasure trove of family memories at her fingertips whenever she's feeling a bit homesick.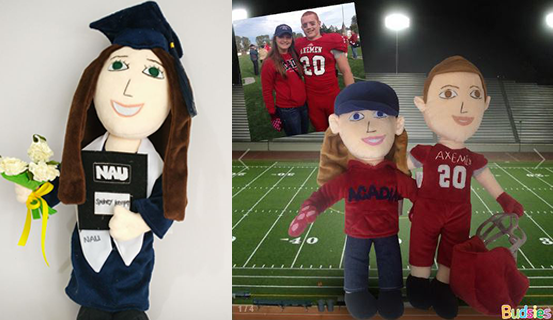 A Grad Gift That'll Make Her Plush
Looking for a one-of-a-kind grad gift that will bring a smile to her face? Budsies Selfies can turn friends and family members into custom plush dolls! Simply upload a digital photo of the person you wish to transform into a huggable stuffed toy, and Budsies' team of designers will create a custom pattern, match the fabrics and colors in the photo, and then cut and sew it all together, adding everything down to the last detail (including freckles!). You can even add a voice recorder to the doll to include a special graduation message from Mom and Dad. If she'd prefer a stuffed animal, what about creating a Petsie, a plush lookalike of her furry (or scaly or feathery) family member? That way she'll always have a huggable reminder of home no matter how far away she is!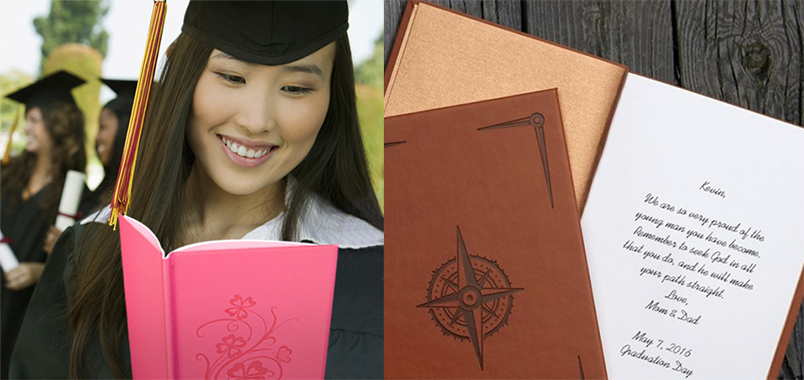 The Write Idea
Thanks to Heartfelt Books, you don't need to be a writer to create a personalized hardbound book that expresses just how proud you are of your daughter's accomplishments. To craft the content, you simply answer a mix of short-response, long-response, fill-in-the-blank, and multiple choice questions (you get to select the questions you want to answer and skip the ones you don't). You can add inspirational quotes, reflect on special memories, offer words of wisdom, and there's even a dedication page for a thoughtful inscription from Mom and Dad. You select the font you want to use and can choose from one of six beautiful leatherette book covers. And, you can even leave some pages blank to include photos and handwritten messages.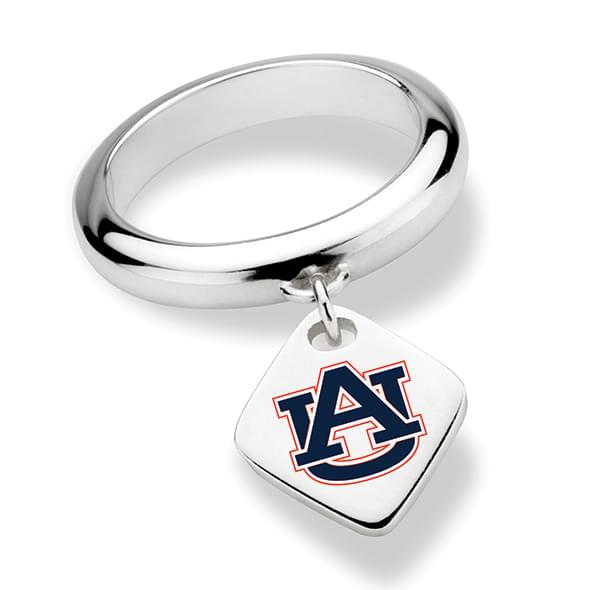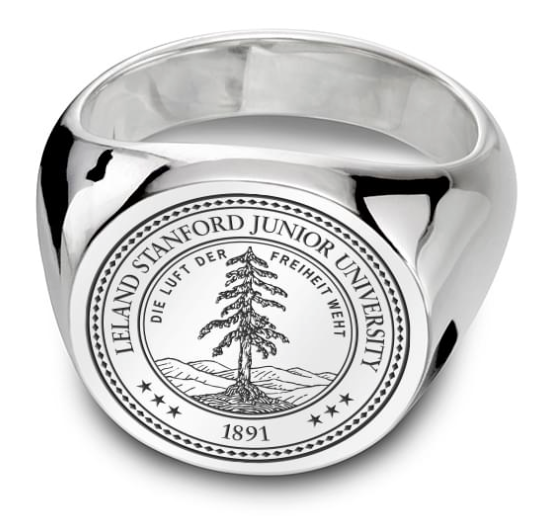 Shining Grad Gift Ideas
They already have the standard college swag, sweatshirts, hats, shorts, and other bookstore gear emblazoned with their university's logo. So, what about a special piece of jewelry to commemorate her alma mater or to signify the start of her college freshman year? Gift her with a gorgeous M. LaHart sterling silver ring featuring a color-enamel university logo on a sterling silver charm. Or, opt for a finely detailed rendering of her school's official seal on a Sterling Silver Round Signet Ring. Best of all, you can personalize this stunning piece of jewelry with an engraved inscription on the inside of the ring and add her graduation date and initials to the sides for free.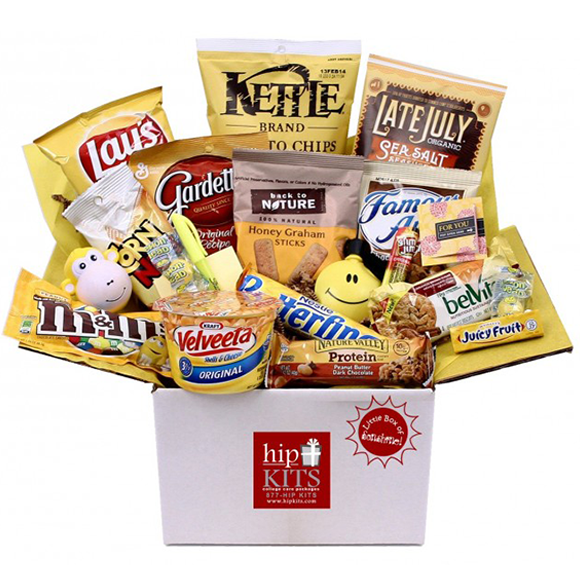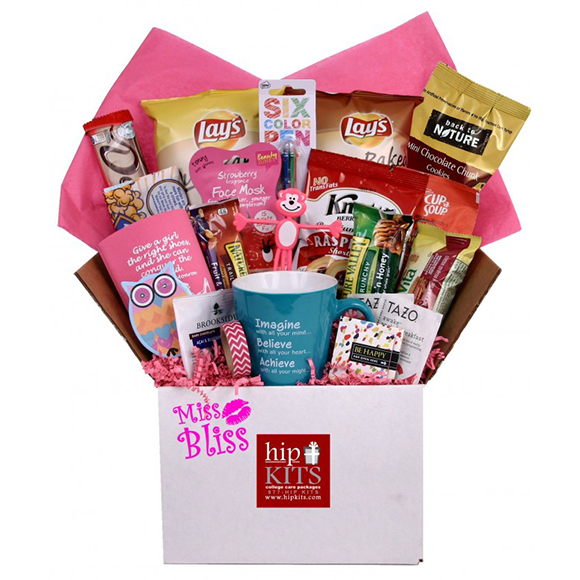 Customized Care Packages
How can you let her know you're thinking about her while she's living away from home? Sign her up to receive the coolest care packages each month from Hip Kits! Choose from a range of themed kits, Trendy Gal, holidays, Stress Busters, iPhone accessories, Healthy Choices, Movie Night, Little Box of Sunshine, and customize your order by indicating how many deliveries you'd like made (four, six, or nine), the order in which you'd like them to be sent, the dates you'd like her to receive them, and the personalized message you'd like to include with each package. Many of the kits' components are designed to increase energy, improve concentration, and relieve stress while at school. Hip Kits even offers nut-free and gluten-free care packages!
Still Not Sure What to Get?
We totally get it. The pressure's on when it comes to picking out the perfect graduation gift, especially when you're the parents of the graduate. But have no fear. If you're still not 100% sure about what you think your daughter might like, get her an eGift card from diplomaframe.com and let her pick out her own custom-crafted frame! Whether she'd like a diploma frame with diploma frame with tassel holder, the modern flair of a double degree frame, or a graduation frame with a sporty spirit medallion, she's sure to find exactly what she wants. She can pick and choose her favorite moulding style, mat colors, and glass preferences and design a tailor-made degree frame. The online framing options allow her to visualize her high school or college diploma frame before buying it, so she's guaranteed to love the finished product!
Share this post