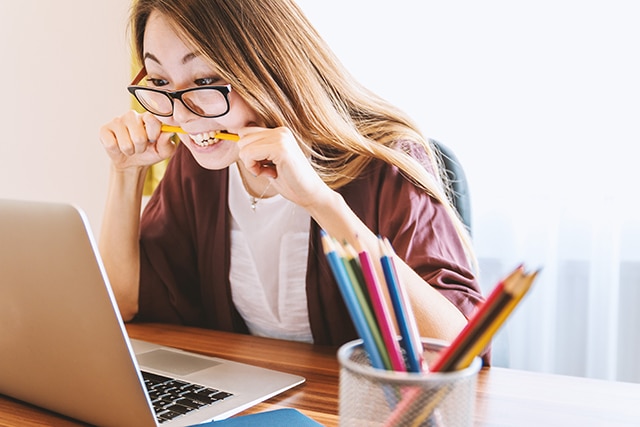 Thinking about post-college life can be daunting. Although for some, knowing there's a light at the end of the very long tunnel of academic life can be a blessing. It can help to ease the transition into the "real world" by planning ahead. That way, you won't leave anything to chance, you can help eliminate stress, and you can feel confident tackling your next steps in life. From writing the perfect resume to interview advice, these surefire tips are ideal for preparing for post-college life.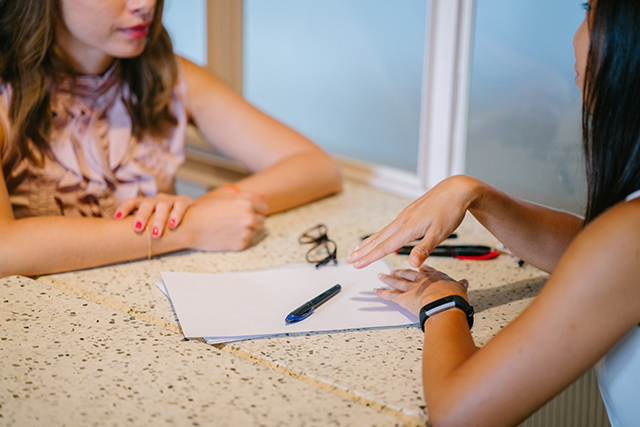 Writing Your Resume
Writing a resume can be difficult and time-consuming, but putting it off won't help matters. This piece of paper must represent who you are as a person and the skills and expertise that you bring to the table. You need to impress your potential employer, and there's no room for error when it comes to a resume; it needs to be thoughtfully written and meticulously edited. In fact, the slightest typo or grammatical error can quickly send your resume to the rejection pile.
There are thousands of websites that offer great resume-writing advice, but be sure to steer clear of any plagiarism. Use these sources as inspiration, but do not copy them verbatim. Probably your best bet is to consult the career center at your college. Career counselors can help you showcase your work experience, extracurricular activities, academic pursuits, GPA information, and leadership roles to their best advantage.
When applying for jobs, don't forget to include a cover letter, as this can help you to stand out from the crowd. Remember, this is your time to shine, so boast about the achievements you've accomplished and the diploma you have put blood, sweat, and tears into earning!
Speak to your academic advisor or department head about your resume. If they've previously had a job in the field in which you're interested, they should be able to give you some great advice to get ahead.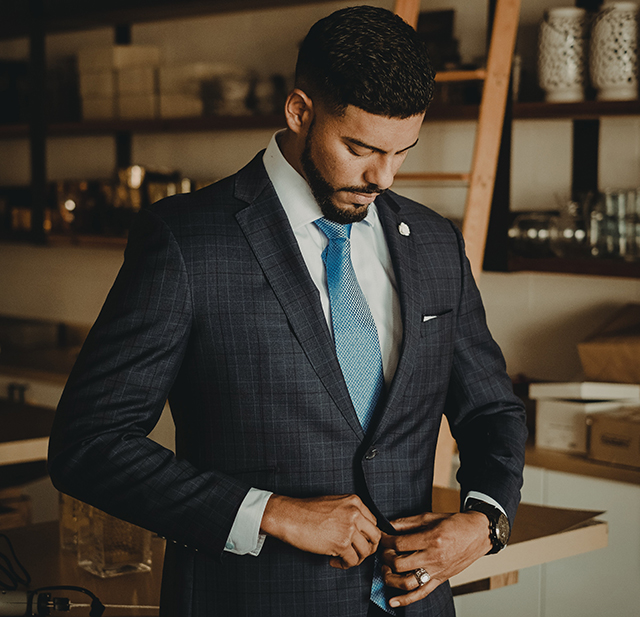 Purchasing a Professional Wardrobe
In college, you can show up to classes in your hoodie and sweats and don't really have to think about your wardrobe. However, you really need to up your game for the working world. The surest way to get noticed and exude an air of confidence is by dressing the part. By purchasing a few statement pieces and making them work with less expensive pieces, you can create a professional wardrobe on a tight budget.
A blazer or suit jacket is a must, as are dress pants (or a skirt for women) and a blouse or button-down shirt. For a professional vibe when on a job interview, men should complete their look with a tie or bowtie. Black shoes are always a smart and simple option to ensure you look the part at all times. Once you have the job, and the paycheck that goes along with it, you can always add to your professional wardrobe.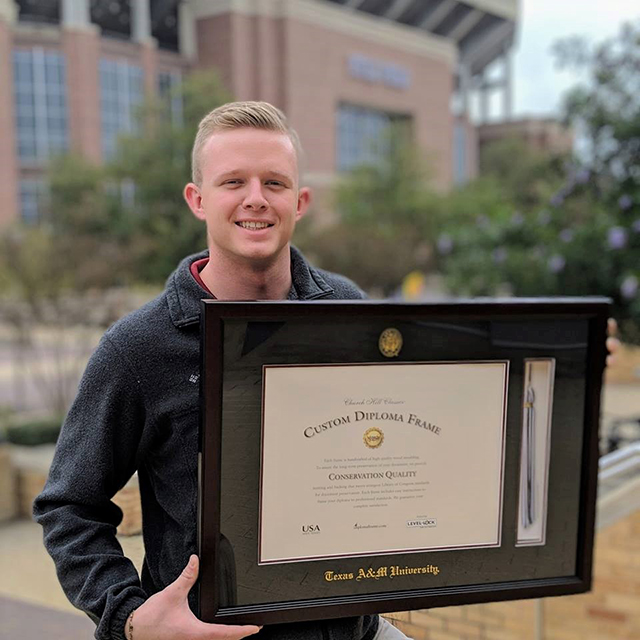 Framing Your Diploma
You worked hard to get that diploma, so you better frame it! Framing your diploma ensures that when you do get a job, you're ready to display it in your new office or workspace. You can purchase college diploma frames that are specifically licensed for your college and feature the official school seal, mascot, or logo. You can also find "Class of" photo frames, allowing you to display a photo with your classmates or family and your class year displayed. If you've earned a diploma in a professional field such as veterinary science, nursing, or law, consider a frame bearing the insignia of your chosen profession.
Choosing Church Hill Classics for your diploma framing needs ensures that your degree will stand the test of time, thanks to our museum-quality document protection and the added fact that each frame is handmade according to your specifications. You put so much time and energy into earning your diploma, it deserves an amazing frame to celebrate all of that hard work.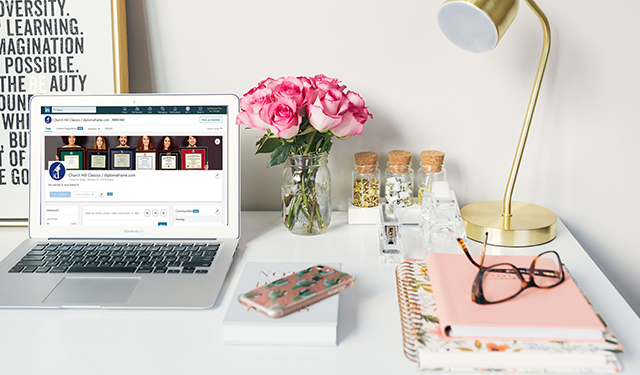 Making a LinkedIn Profile
LinkedIn is an imperative part of post-college life and is essential for those who need and want a job when they've finished college. It allows you to network with the right people and begin your job search early. Often, employers will look for you on LinkedIn and check out your profile before inviting you to an interview, so make sure your profile includes vital pieces such as a professional photo (we'll touch on that next), an online version of your new resume, and the field in which you've earned your degree.
LinkedIn not only gives you the opportunity to find jobs and apply for them, it also allows employers who think you have what it takes to reach out to you. When preparing for post-college life, it's important to explore every job avenue, as it can be extremely competitive in the corporate world, no matter what your skills are. You can even download LinkedIn as an app on your phone, allowing you to update your information and see who wants to connect with you at any time.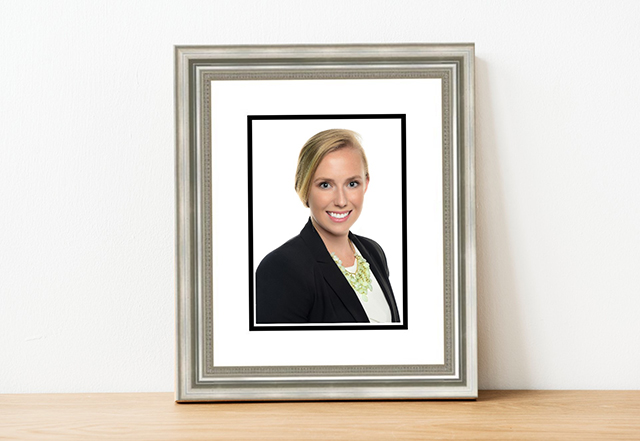 Getting a Professional Photo
It's important when setting up networking sites such as LinkedIn that you provide a professional photo. Having a regular old selfie just won't do and will get you noticed for all the wrong reasons. If possible, have a professional photo taken in your new workplace attire so you create the right impression for any potential employers.
You may want to use your new graduation photograph as your professional photo, as this will have been taken by a professional photographer. You can also purchase a high-quality photo frame for your graduation photo, whether you want to keep it for yourself or give it to your parents or grandparents to proudly display in their home.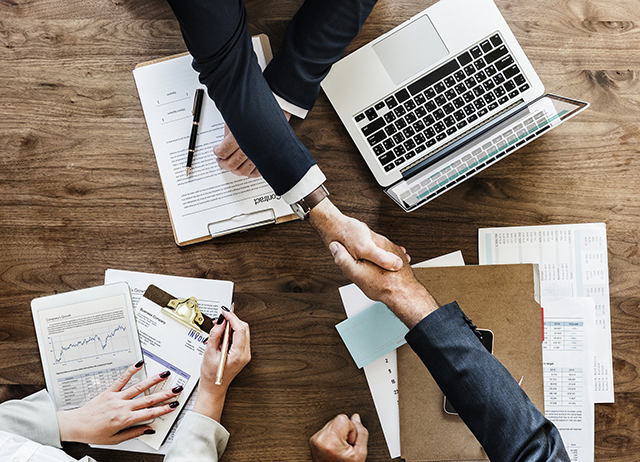 Interview Tips
When you realize that you've completed all your courses and it's now time to get a job, stress levels can run high. No wonder post-college interviews can be extremely intimidating. However, try to focus on the fact that you've accomplished a great deal to get to this next chapter of your life. Do what you've been trained to do so well for the last four years: study! Before attending an interview, do thorough research about the company and its core values. You can also search for commonly asked interview questions for your field to ensure you've covered all bases.
That new professional wardrobe will now come in handy. Let the clothing be your armour and help you come across as confident (but not cocky) even if you do not feel it. Most importantly, be yourself. Everyone finds interviews difficult, and if you don't get the job, simply ask for feedback. This could really help you prepare for your next interview. Plus, the company will appreciate that you asked and will be impressed by your professional demeanor. And who knows? You may have not been the right fit for this job, but they might consider you for another position in the future.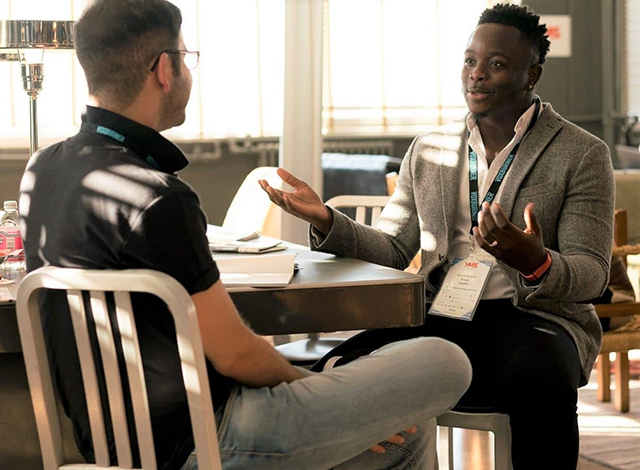 Networking
As mentioned, LinkedIn is a terrific site for finding like-minded professionals and getting noticed by prospective employers. Your college may also host job fairs where you can meet and network with potential employers before college is over. This is one of the best ways to develop professional contacts and learn more about the careers you can work toward with your diploma. You can also approach employers yourself, emailing them to ask about any paid or unpaid experience for a post-college position. This could land you a new job, and it lets companies know you are interested in working for them.
You may also want to find networking events where you know companies for which you want to work will be attending or events that are being held by a professional you admire. It can be daunting going up and trying to speak to someone, but there is no point going to these events if you do not try!
If possible, look for connections that can be built through relationships you already have, such as family friends, friends' parents, or friends of friends. Pore through your Facebook contacts and email addresses for potential networking opportunities.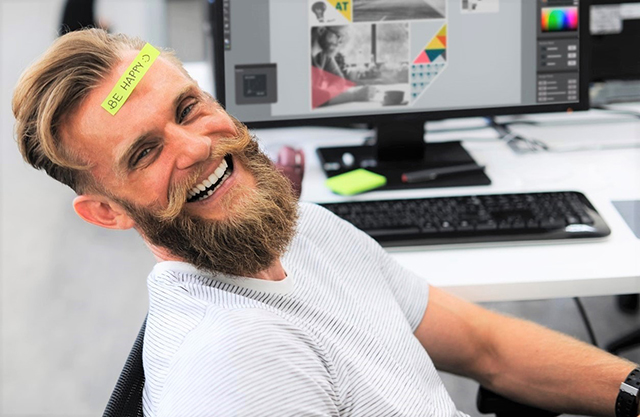 Don't Compare Your Life to Others!
Last but not least, don't compare your post-college life to others. The majority of your friends are all in the same boat, all competing to land that first job after college. There will be times when you'll have to face rejection; that's just a fact of life. Preparing for the job hunt well ahead of time will give you the edge, but you must keep pushing if you want to go out there and make a name for yourself. Don't lose heart by the many rejections you will face; instead, learn from them and try again.
Some people like to take a step back and have some time for themselves after studying, while others are lucky enough to jump straight into a job post-college. Whatever happens, you should be proud that you've completed your college courses and earned yourself a degree. The rest will come in time, and if you're struggling, find a part-time job while you continue your dream job search!
Post-college life can be daunting, and knowing what you want to do next is difficult. Many people aim to pursue a career with their new degree, but this can take time and dedication. Internships are a great option for university grads and can aid in expanding your network, but these work experiences are often unpaid. Whatever you choose to do, don't forget to frame that diploma and hang it on your wall with pride.