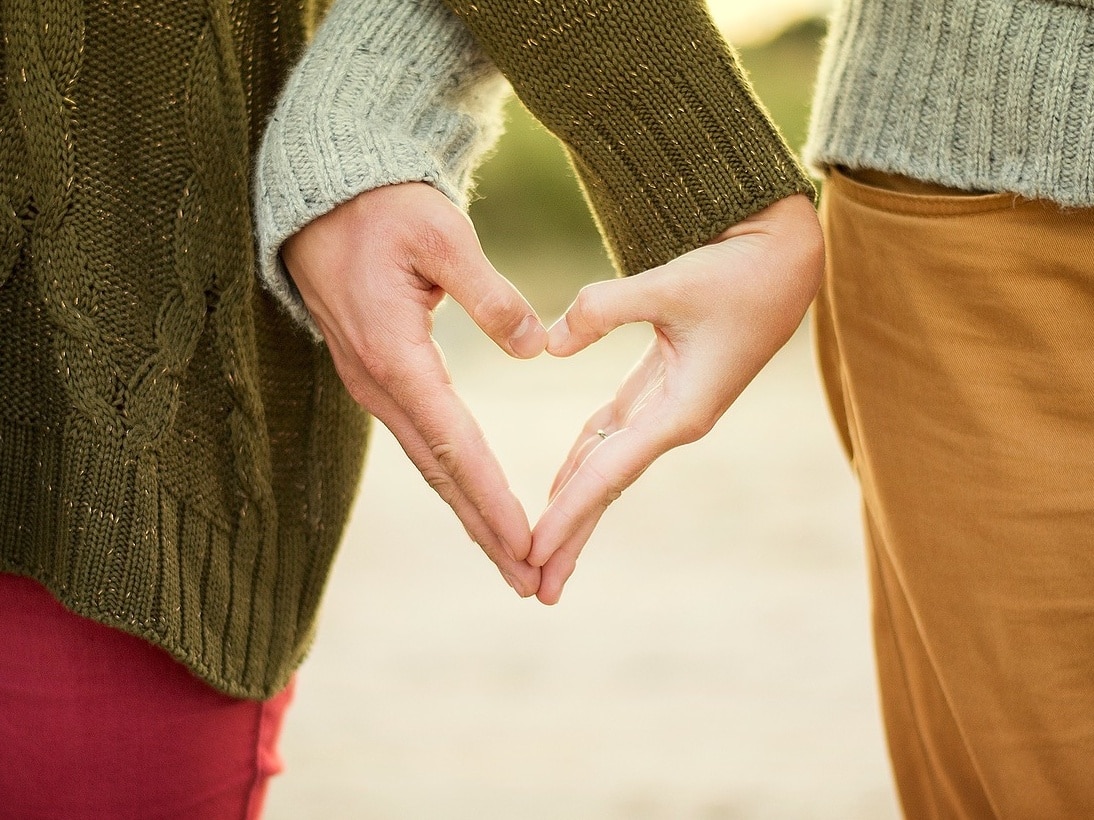 Is it true that all you need is love? And that love don't cost a thing? You wouldn't know it by looking at how much consumers spend on Valentine's Day purchases. According to the National Retail Federation, Americans will shell out nearly $27.4 billion to celebrate the holiday in 2020. On average, people will spend $196.31 on their sweetheart, roughly $160 more than most college students have stashed in their wallets.
So what's a lovesick college student to do? Turn over couch cushions and check coat pockets for loose change? Raid the dorm's recycling bins to cash in on returnable water bottles? Sure, those pretty pennies may help you score a bar of chocolate from the third-floor vending machine, but you certainly won't score any brownie points on the most romantic day of the year.
Well, there's no need to feel stupid around Cupid. When it comes to heartfelt gifts for loved ones, some of the best things in life are free! Here are some memorable Valentine's Day gifts and date ideas that will wow your sweetheart while showing some love to your wallet.
Take a stroll on the beach.
Sure, it may be a little chilly in your neck of the woods on February 14th, but nothing warms the heart like a romantic walk on the beach. You can search for heart-shaped sea glass, collect pretty shells, write your names in the sand, and even toast marshmallows over a bonfire at dusk.
Create a "mixtape" of favorite songs.
For an inexpensive way to tug at the heartstrings and create a soundtrack for your relationship, give the gift of music. Are there songs that instantly remind you of your first date, road trips you've taken, or concerts you've seen together? Collect all of those heartwarming tracks and burn them onto a CD. Decorate the jewel case with hearts, stickers, and photos of the two of you together. You could even add liner notes about what each song means to you.
Make a "hearty" home-cooked meal.
There's no better way to show how much you care than with some lovin' from the oven! Start off with a tray of valentine-shaped appetizers, like mini pretzels and pepperoni and cheese slices cut into hearts. For your main course, plate up mini heart-shaped meatloaves and add decorative heart accents in ketchup or barbecue sauce. Shape refrigerated biscuits into valentines before baking them, and cut zucchini, russet potato, red bell pepper, and sweet potato into heart shapes before roasting or grilling them. For dessert, use a cookie cutter to make sliced watermelon hearts or shake confectioner's sugar over a paper heart cutouts on chocolate cookies for a sweet valentine design.
Go on a day trip.
Get in the car and see where the day takes you! Pack a blanket and picnic basket and let the road dictate your destination. After a day of local sightseeing and window-shopping, you may just stumble upon the perfect place to watch the sunset together. Recline on a blanket on the hood of your car or in your hatchback and toast the most romantic time of day with drinks and a picnic dinner.
Make your own valentines.
Probably one of the easiest and most thoughtful presents you can give is a handmade card. If you have extra construction paper, consider decorating your true love's dorm room with valentines. Cut out colorful heart shapes, write special messages on them, and then hang them with ribbon or twine on the door, around a desk, and from the ceiling. For the gift that keeps on giving, tuck a few into unexpected places like a glove, backpack, wallet, sock drawer, or jacket pocket. You could also fill a decorative jar with heart-shaped love notes and redeemable coupons.
No matter how you decide to surprise your sweetheart, remember that the best Valentine's Day gifts simply require an investment of your time, not your money. For more low-cost gift ideas that will pay off in a big way, check out our Pinterest board.