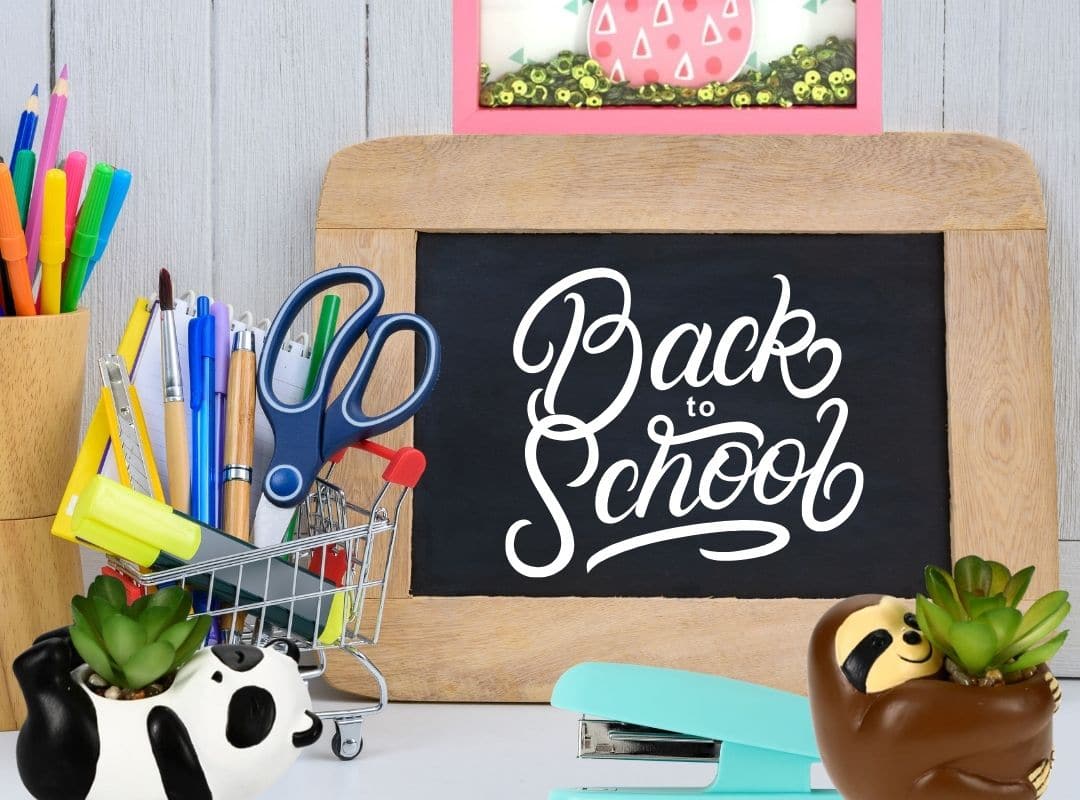 Comforters, sheets, pillows, rugs, mini-fridges, microwaves, electronics, hair dryers, laptops…back-to-school dorm shopping can put a considerable dent in your wallet. In addition to books, tuition, meal plans, and all the expenses that frame your college diploma pursuit, you need to cut costs where you can. While you'll definitely have your non-negotiable list of must-have brands, favorite foods, makeup, contact lens solutions, and skin care products, there are other daily necessities to consider buying cheaply in bulk. Why not save money where you can with dollar store dorm essentials? Here is a list of items we found at our local Dollar Tree stores that will keep $100 or more in your wallet!
Dental Essentials
Dentists recommend changing your toothbrush every three months, so stock up at the dollar store where you can often get a pack of two for $1.00. What's nice is that most dollar stores carry an array of trusted toothpaste brands. Dollar Tree, for example, sells favorite brands like Crest, Colgate, Aim, Aquafresh, Pepsodent, and Close-Up.
Bathroom Toiletries
Why pay $10-$20 on a shower caddy that you'll probably toss out at the end of the semester? Not only can you buy a durable plastic shower caddy at the dollar store, but you can fill it with large bottles of brand-name shampoos and conditioners that are less expensive than their trial-size counterparts at the grocery store! Be sure to buy extra shower caddies, flip-flops, and mesh bath sponges, so you can throw them out if they get moldy or develop soap scum.
Desk & School Supplies
Not many people think to hit the dollar store for desk or school supplies, but very often they'll still have plenty of items in stock long after the shelves at Target, Walmart, or Staples have been picked over or emptied. Don't forget a dry-erase board and markers, so that friends and roommates can leave messages on your dorm door.
Cleaning Products
You will definitely want to scrub down your shelves, desk, dresser, bed frame, chair, and any other furniture with disinfecting wipes or spray as soon as you move into your dorm room. And, follow this pro tip from Cheapism: Buy a 22-ounce spray bottle of multipurpose cleaner for $1 and top it off as needed using $1 64-ounce refill bottles!
Most colleges won't let you burn candles or incense in your dorm room, but you can find solid air fresheners, scented gel beads, reed diffusers, room sprays, and plug-in oil diffusers at most dollar stores.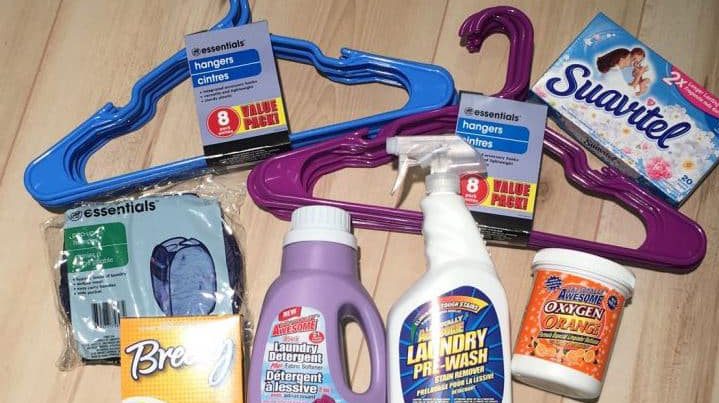 Laundry Supplies
Need a quick, low-cost grad gift for a freshman heading off to college? Fill a colorful plastic bin with a slew of laundry supplies plus several rolls of quarters. L.A.'s Totally Awesome laundry products are sold at many dollar stores and are sought after by cleaning enthusiasts and penny-pinchers due to their stain-lifting properties and fresh scents. The same $1 64-ounce bottle of L.A.'s Totally Awesome laundry detergent at Dollar Tree often sells online for $14 or more!
Other Dorm Room Items
If you're allowed to have a microwave in your dorm room, be sure to pick up soups, mac and cheese, ramen noodles, paper plates, microwave-safe bowls, and a can opener. Consider buying storage bins to help separate and organize your food, cleaning supplies, and shoes in your closet. Plus, you can also find inspirational desktop signs, patterned contact paper for lining drawers, decorative planters with artificial succulents, and other colorful accents to liven up your dorm decor.
According to the money-saving consumer experts at Clark.com , you can save even more at the dollar store by using a mix of coupons and mobile apps! And, while dollar-store chains are great for cost-cutting deals, it's best for you to go with trusted brands at big-box stores in certain cases. As a rule of thumb, it's worth it to pay full price for brand-name batteries, USB chargers, decorative mini lights, extension cords, and any electric devices to ensure their longevity and your safety.
We've created a handy Dollar Store Dorm Essentials Checklist that you can click on and print out and take with you to the store. Happy dorm shopping!