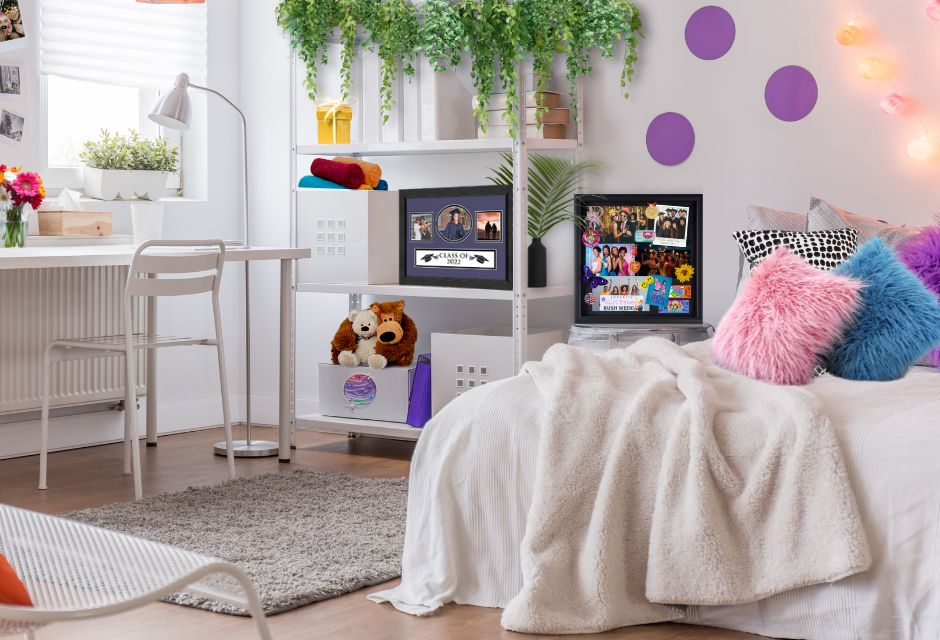 When you start living in a dorm room, you may feel uncomfortable due to many factors, including scarce interior design and the necessity to share the room with your fellow students as you pursue your college degree. While a few things can't easily be changed, the decor of your room can be transformed according to your personal tastes.
Of course, most college dormitories won't let you make changes to the room layout, wall color, or furniture. However, you do have the chance to add personal touches with the help of decorations. There are great way to add personal touches, like autograph frames capturing a photo and special messages from your sorority sisters or soccer teammates or special campus events. So, let's have a look at how you can turn even the dullest dorm room into a beautiful and cozy place.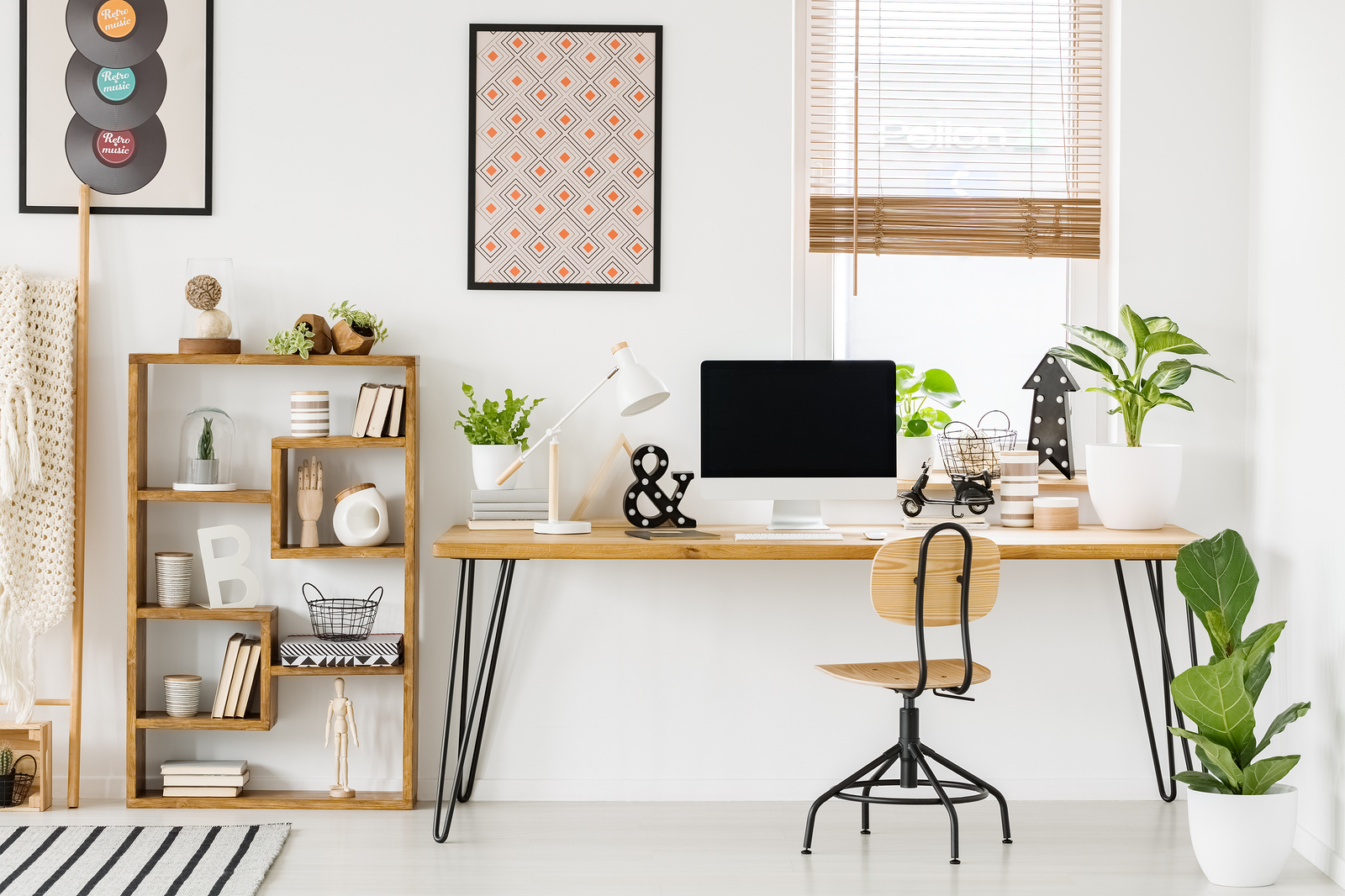 Dorm Room Wall Decor
Basically, the first thing you see when you move into a dorm room are bare walls. Of course, you'll want to adorn them with items that will make the room more vivid and interesting. The proper dorm wall decor will not only help you cover up bare walls but will also help create a cozy and homey atmosphere.
Posters
There are hundreds of interesting ways to adorn the walls of your dorm room. For many years, posters have been one of the most popular choices for dormitory decor. You can display one large print or several smaller ones. You can find practically anything you want featured on a poster, depending on your tastes and hobbies. For instance, you may want to hang up abstract art prints, fashion-inspired images, or a poster featuring your favorite celebrity. Or, you may want to order a custom print, like a poster-size photo of your family or pet, monogram art, or a print of a design that you've created yourself.
Wall Decals & Tape
Another popular way to decorate bare walls with almost no effort is with wall stickers, which are removable and reusable. You can find a wide range of decal themes, designs, colors, and sizes. Patterned or vibrantly hued washi tape is also a great way to transform drab dorm walls without causing damage. You can use the tape to create visually captivating patterns, spell out a favorite quote, or "frame" posters on your wall.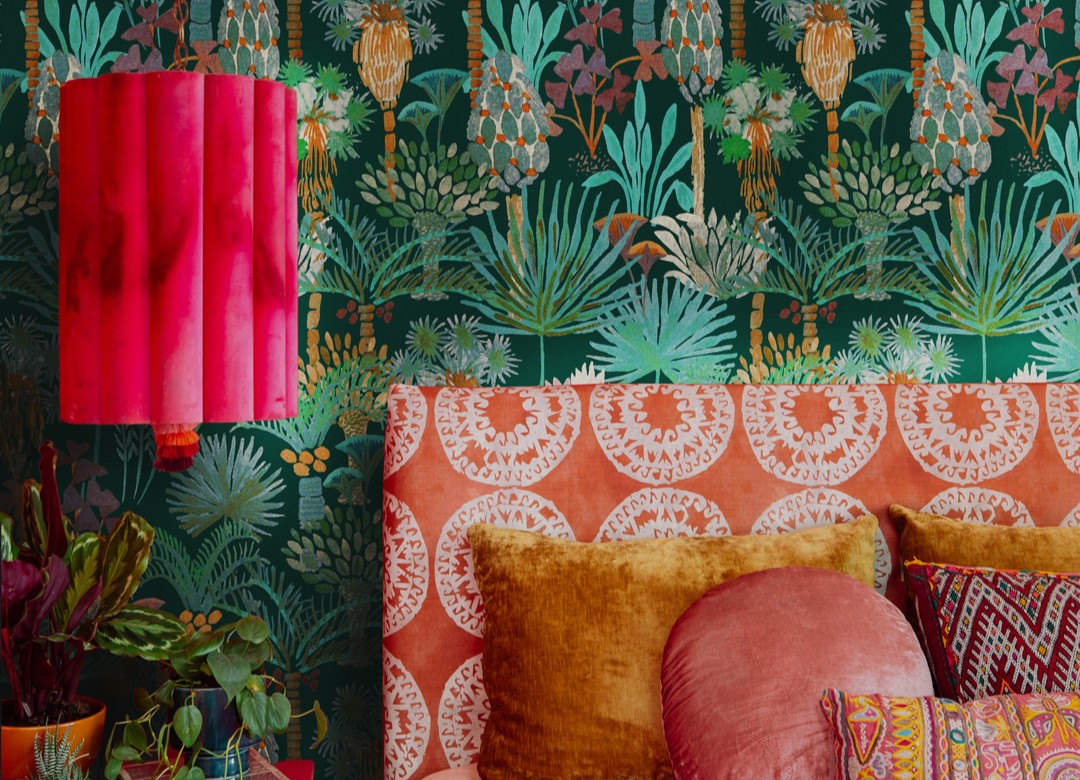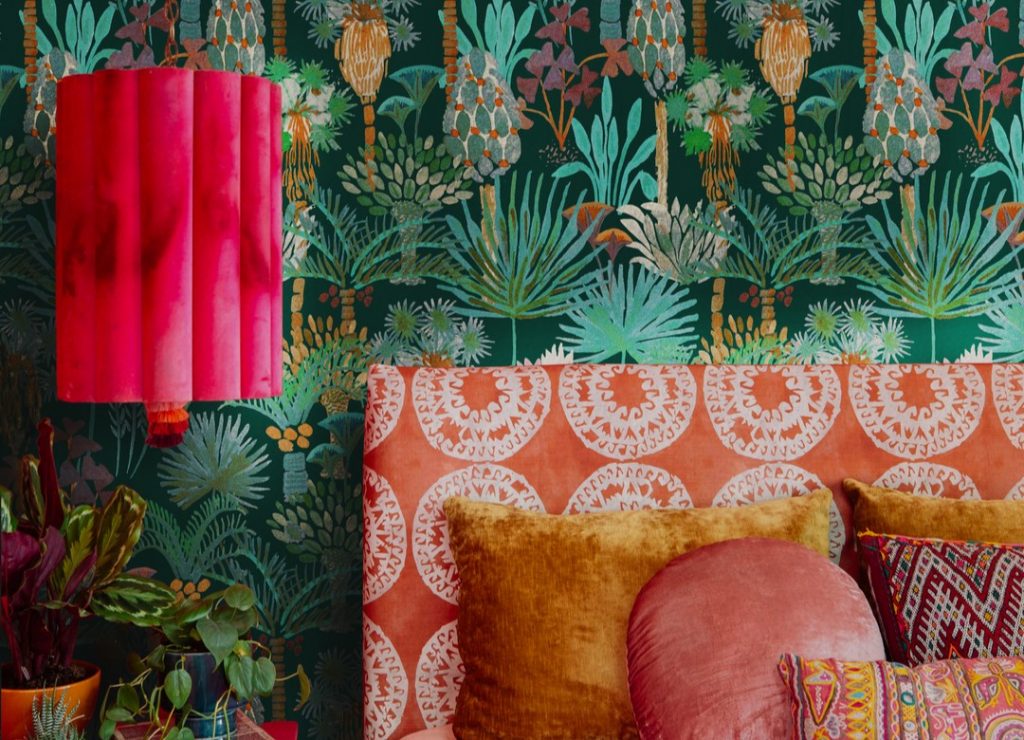 Removable Wallpaper
For a quick and easy way to completely transform your dorm room, use peel and stick wallpaper that can easily be removed at the end of the school year. Jungalow's vibrant and whimsical "jungalicious" patterns will give your dorm an insta-makeover. Whether covering a single wall or the entire room, their bold wallpapers will infuse joy and fun in your living space.
String Lights
Instantly create a relaxing and dreamy mood in your dorm room with the simple addition of string lights. Design a glowing wall collage by clipping favorite photos and postcards between the lights, or wind a long strand of artificial ivy or floral garland around the lights for a lush garden look. If plain white fairy lights sound too boring, opt for thematic shapes like stars, cacti, flamingoes, palm trees, or paper lanterns.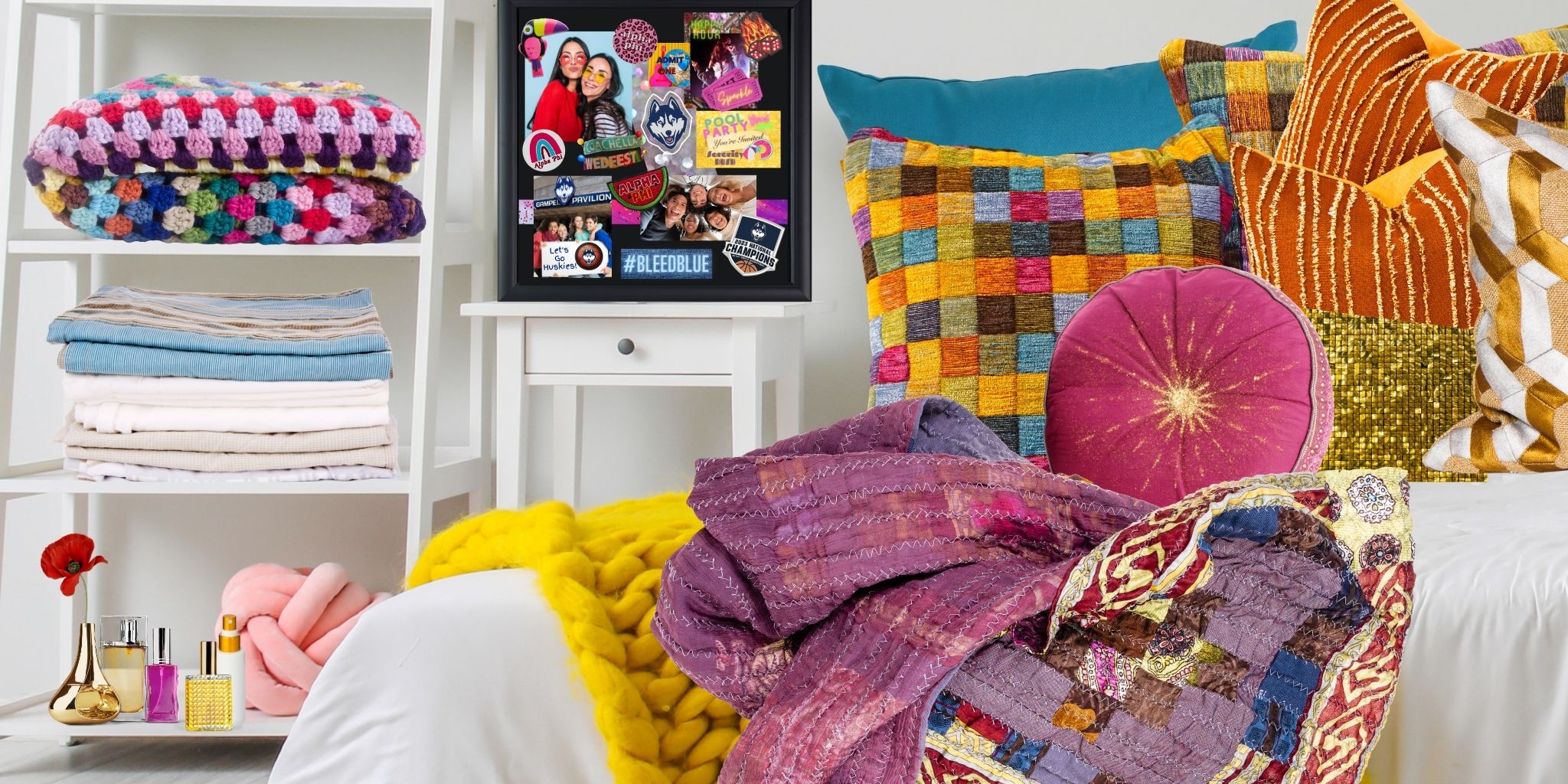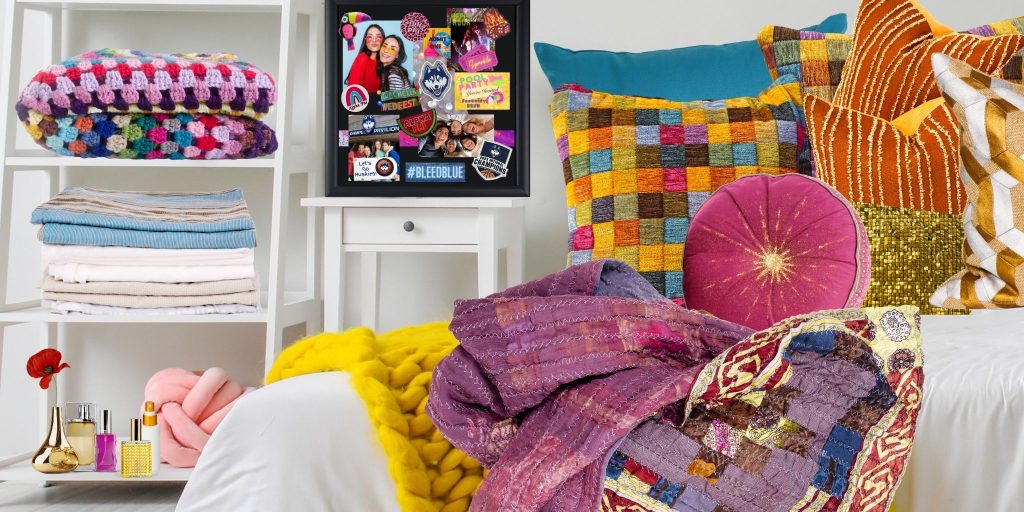 College Bedding Tips
Everyone wants to sleep in a cozy and comfortable bed each night. However, the twin xl beds and bunk bed frames in dormitories don't always meet that comfort quotient. To get the best rest while away at college, you need to start with the right single sleeper mattress. Soft and comfortable twin xl mattresses are key to getting a good night's sleep. Moreover, a good mattress will contribute to your back health.
Select Natural Fibers
Down bedding is another important element for a good night's sleep because it's breathable. Down and feathers are natural fibers, which provide comfortable sleeping in any season. They will keep you warm in winter and will wick the moisture away in summer. It's recommended that your twin bed sheets and full-sized bedspreads also be made of natural fibers, like cotton, as they allow air to circulate properly through the bed.
Know the Bed Size
When choosing the bedding, it's important to know all the dimensions of the bed. The most popular mattress size for dormitory beds have the 39″ width of a twin size mattress but the 80″ length of a queen-size bed/full sized bed in order to accommodate taller students. In those cases, it's better to opt for twin XL mattress sizes for sheets, since they're several inches longer.
As a general rule, white bedding isn't the best choice for a dorm. It will get dirty pretty fast. It's better to opt for darker colors. Moreover, consider buying full size mattress bedding with cute prints. They will definitely add a personal touch and coziness to your living space.
Add Cozy Accents
Another important consideration is the bedspread. You may choose whatever material, style, and color you want, but keep in mind that light bedcovers are easily soiled. You have many alternatives when it comes to covers, such as cotton comforters, knitted quilts, and faux fur blankets. If you plan to store things under your bed, consider buying a bed skirt for hidden storage. For cozy and colorful accents on top of your bed, use a mix of decorative throw pillows. Consider taking favorite pillows from your own bedroom to feel the comforts of home while living miles away from your loved ones.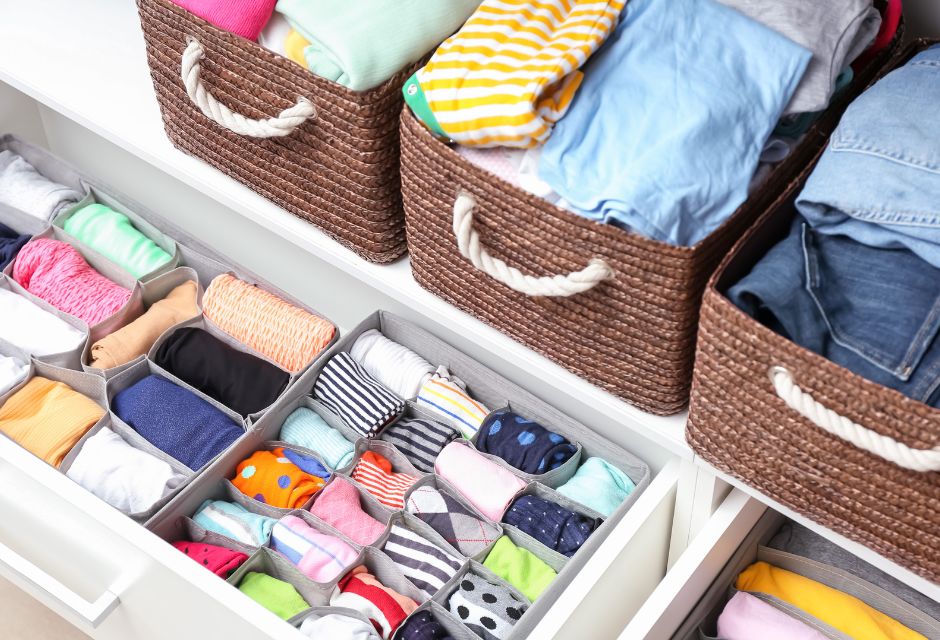 Smart Storage Solutions
When you need to have many things stored in a single room, you need to think about storage systems down to the smallest details. For instance, you'll want to create cool organizers that can store many different things. It's especially convenient for small pieces that can easily get lost.
Clever Shelving
While you probably can't install anything into your dormitory wall, you can use freestanding wall shelves that aren't too bulky or cumbersome. They don't occupy much place, but, at the same time, can store a great number of things, from books and educational materials to collectibles and art. Shelves can be either open or closed and are available in various designs. Consider repurposing some unique thrift shop items into creative shelving options.
Decorative Boxes
Another way to store things is in boxes. They're suitable for holding a number of dorm essentials, from clothing to stationery. Boxes are ideal if you want to store items you don't need that often under the bed. Plastic storage boxes are good solutions since they're durable, fairly inexpensive, and can have cool designs.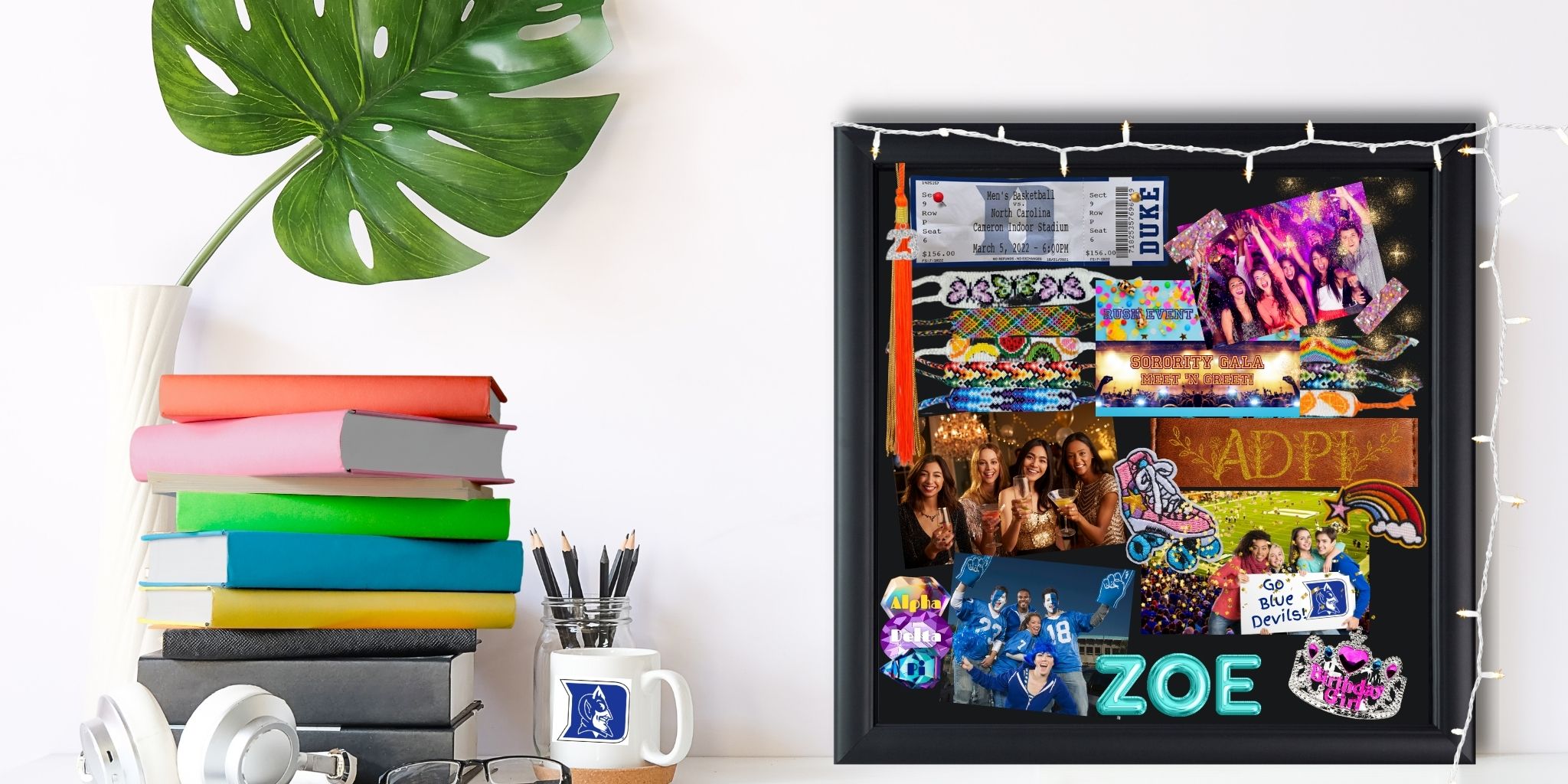 Dorm Room Decorations
🔸 Custom shadow boxes featuring treasured memories with friends and relatives are great ways to add uniqueness to your room as well as the comforts of home.
🔸 Mirrors are a great example of functional decor. Besides serving its primary purpose, a mirror can make a small space feel bigger and make a room brighter if it captures natural light. The best options for college dormitories are over-the-door rectangular mirrors or a standing ladder-style mirrors for a full-length view of your outfit.
🔸 Plants are good for any type of dwelling. By placing a plant or two in your dorm room, you're not only getting a vibrant accent for your room but also a supplier of fresh air. If you're afraid it will be hard to care for, opt for a spider plant, bromeliad, or peace lily, which require little upkeep.
🔸 Undoubtedly, a cute rug can add comfort to any room. It's not necessary to buy an expensive rug. There are many affordable rugs for sale with beautiful designs.
🔸 Additional lighting can also make your dorm room feel cozier. It can be in the form of a table lamp, floor lamp, or adjustable lamp that can be clamped to your bedpost or dresser. By having some additional light sources, you'll also be able to use them instead of the overhead light, especially if you're up late studying or watching movies on your laptop and don't want to disturb your roommate.
🔸 You may also need a garbage can or two. The type you'll need will depend on your dorm size and your living situation. For example, a small one to fit under your desk, a large one if you have a suite with a kitchen, and another small one if you have a private bathroom. Pick garbage cans with interesting designs to match the style and color scheme of your decor.
All in all, it's not so hard to add some cute accents to your dorm room decor to make it more comfortable for you. And, it's not necessary to do all the changes immediately. You may start with a few things and continue decorating and changing your living space throughout the academic year.
Ann Brown is the main editor at PrintMePoster.com Blog. She's obsessed by home decor and wall decor, in particular. She's always seeking ways to add charm to dwellings and offices and is happy to have an opportunity to share that interest with the world in her posts.