Share this post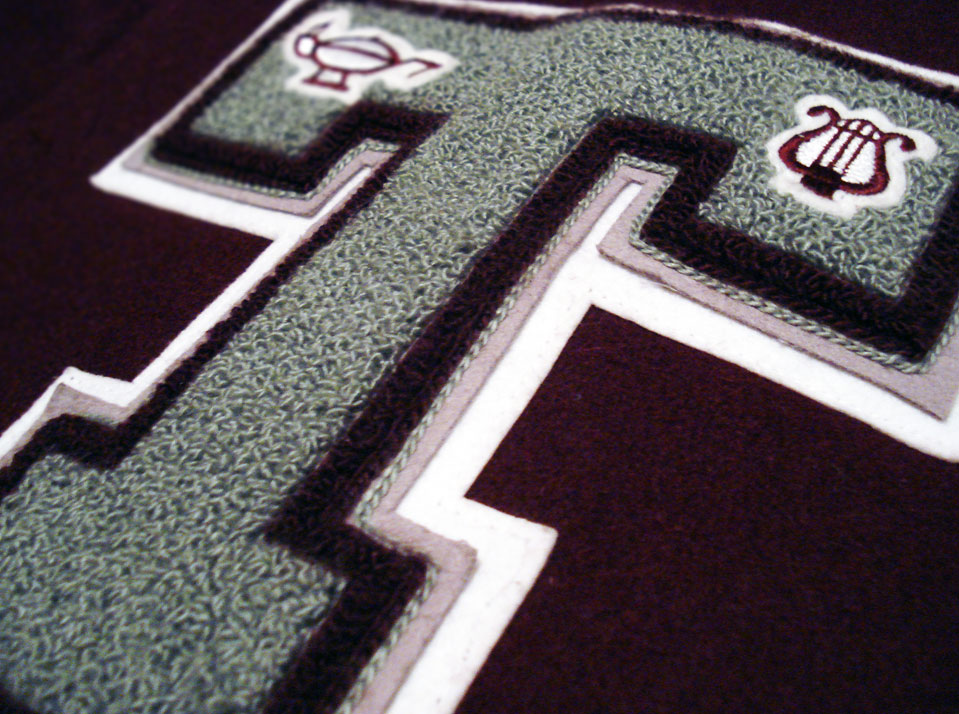 Has your son or daughter received a high school varsity letter? Or, are you on the varsity team this year and hope to end the season on a high note by earning your letter? This prestigious monogram, often constructed of felt and moss-stitched chenille, is an award that's commonly handed out at the end junior year for meeting high standards in a particular sport or school activity.
Where did the varsity letter tradition begin? In 1865, Harvard University's varsity baseball players embroidered the letter "H" to their jerseys, thereby creating the first "letterman jacket." If you played in significant games (like those against Yale or Princeton) during the season and did well, you were allowed to keep the "H" uniform; if you didn't do well, you would turn in your jersey at the end of the season. This is how the tradition of "earning" the letter began.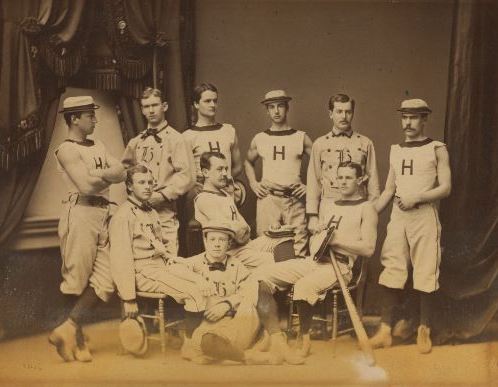 (photo credit: Wikimedia Commons)
The varsity letter tradition was adapted by Harvard's football team ten years later. Then in 1891, the baseball team transitioned to black varsity sweaters with a crimson "H" on the left breast. The letterman sweater trend eventually trickled into high schools with the earliest known example appearing on an Arizona student in the 1910 Phoenix Union High School yearbook. By 1930, boiled-wool varsity jackets with leather sleeves came on the scene; it's that same varsity jacket style, 90 years later, that we still see in high schools and colleges.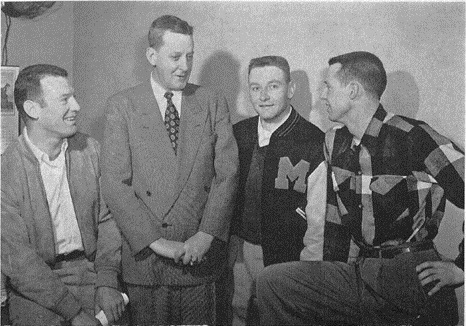 (photo credit: Wikimedia Commons)
Even today, receiving a varsity letter is a big deal. It represents commitment, achievement, hard work, good sportsmanship, and athletic ability. In addition to demonstrating physical skill, the student must maintain a high grade point average in order to receive this award. Most high schools host banquets, attended by parents, coaches, teachers, and fellow athletes, to acknowledge the students' achievements and present them with their varsity letters.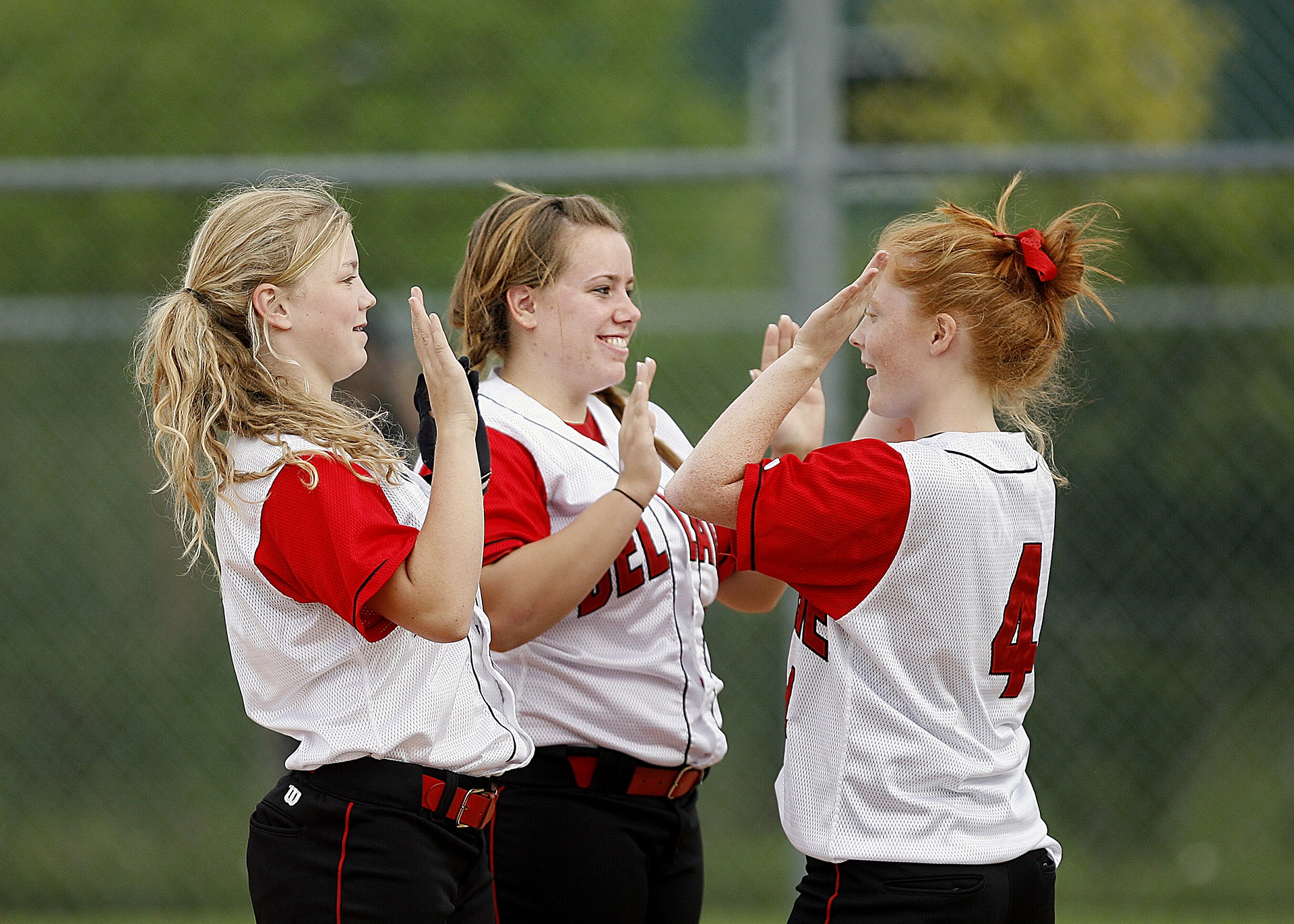 Once You Receive Your Letter, What Should You Do with It?
After all your hard work, it's time to think about what you should do with your varsity letter. Pin it to your bulletin board? Add it to your scrapbook? Sew it on a jacket or sweater? Here's an idea: Why not frame it?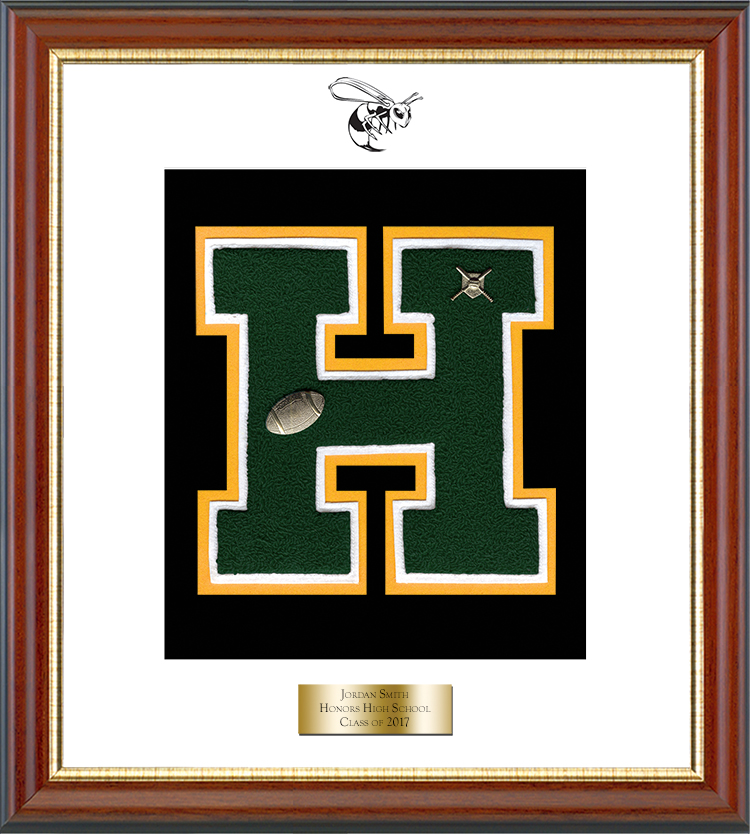 Framing your varsity letter allows you to preserve it while showing off your achievement!
The other options don't let you do both. If you receive a school letter or logo pins for different sports or seasons, you should display those as well. Each time you get a new pin, just remove the varsity letter from the frame, place your pins where you'd like, and then put your frame back up on display.
Custom Varsity Letter Frames
Our Varsity Letter Frames feature deep shadow box mouldings to accommodate your letter and pins and can be customized with several options. You get to choose your preferred frame moulding, the mats of your school colors, the embossed insignia, and you can even add a personalized engraved plate.
Share this post