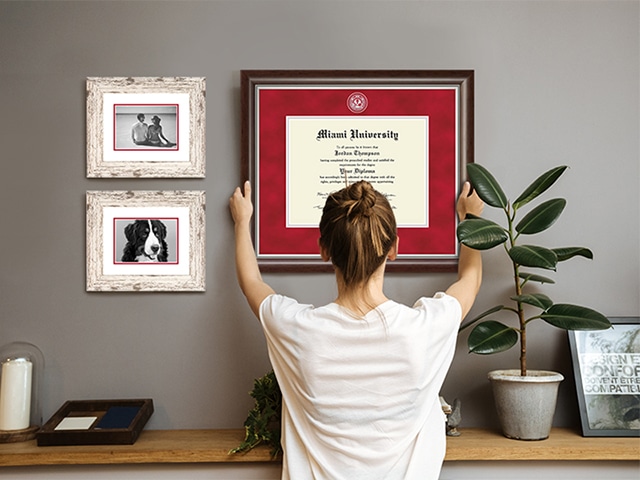 The process of interior designing can be stressful. There are often many important decisions, and things may not always go according to plan. The walls of your house greatly affect the overall look of your interior design. Too many vacant spaces can create a dreary, uninviting atmosphere. Treat bare walls like a blank canvas, there are so many possibilities. Turn a room from drab and empty to homey and stylish by simply decorating your walls. These five creative ways to decorate blank walls are sure to suit all budgets and styles.
Hang Artwork of All Shapes and Sizes
Hanging artwork can quickly transform a bare wall, and there are so many ways to do it! First, consider the dimensions of the wall and the artwork that would work in the space. The classic method for hanging art is to choose one larger statement piece. Otherwise, choose a series of artwork or photographs to create an art gallery right in your home.
There is no limitation to what can be displayed. Art, photography, and graduation certificates are among a few great ideas to exhibit. More creative options include a hanging wall tapestry, chalkboard, bulletin board or a world scratch map. Mirrors are another option to brighten up the space. They reflect light and allow a room to appear much larger. Although the focus will be on the artwork, the type of frame you choose can really impact the space. You can choose an existing style or customize a frame to suit your interior design. Match the color of the frame with small accents in your house such as chair legs, a set of shelves, or a dining table.
For frames and artwork of different sizes, lay them out on the ground before putting them on the wall. Create a collage or mosaic of frames that work well in the space available. Mismatch frames or colors for an eclectic atmosphere. Your bare wall will be transformed into a stunning centerpiece in your household.
Create Faux Windows
Create an illusion of a window by using drapes or faux wood blinds. Faux wood blinds are a great substitute for timber. Being both heat and moisture resistant, they are a long-lasting alternative to wood. A faux window is commonly fashioned behind the headboard of a bed or in a windowless room. A room with few windows can be dim and feel claustrophobic. Adding faux windows by means of drapes or blinds may alleviate the feeling of confinement and make the area appear homier.
Make Use of Multi-Purpose Shelving
Housing often lacks storage space. Make use of shelves to fill a blank wall and create a space to store and display your items. Customize your space with as few or as many shelves as you please. Like framing, the type of shelf you choose will completely change the space. Floating shelves are a popular option for a minimalist look. They are commonly represented in Scandinavian-themed decor.
Be creative in your choice of display. You don't have to be limited to typical products kept on shelving, such as books and ornaments. Instead, shelving may be used creatively to display hats, pottery, bar glasses, or musical instruments.
Transform Your Space with a Feature Wall
You'll be surprised at how easy it is to transform a space with a feature wall. This will allow you to experiment with colors, textures, and materials. A feature wall can be as simple as a pop of color, textured wallpaper, or painted patterns created using a stencil. To make a statement, consider a brick wall or statement tiling for a feature wall. For something unique, add a quilted fabric backboard, wooden paneling or moulding.
Utilize Houseplants
Indoor plants are a great addition to your home. Not only do they fill blank spaces, but they also add character to your home and improve the air quality. For floor plants, palms are a great option. Majesty and Kentia palms are popular choices for indoor decoration. Choose an artsy plant pot or a series of quirky containers to add a pop of color to the space. Alternatively, a classic, monochromatic style for the pots will give your room a sleek look.
Consider placing a couch, dresser, or shelves in front of taller plants. The leaves draping over the furniture will create an interesting accent. For smaller plants, consider fashioning a simple bench to elevate the plants or opt for shelving. Plants require light to flourish and photosynthesize. It is therefore important to position these plants where they can obtain sufficient light. There are plenty of low-maintenance plants available that require a small amount of light and water. Snake plants, philodendrons, and rubber plants are great examples of these. So, what are you waiting for? Get going and spruce up those blank walls!

New Zealand-based creative writer Johanna Cider enjoys blogging and anything related to home décor and interior design. Her literary finds include a growing collection of design-inspired books. You can follow Johanna on Tumblr.