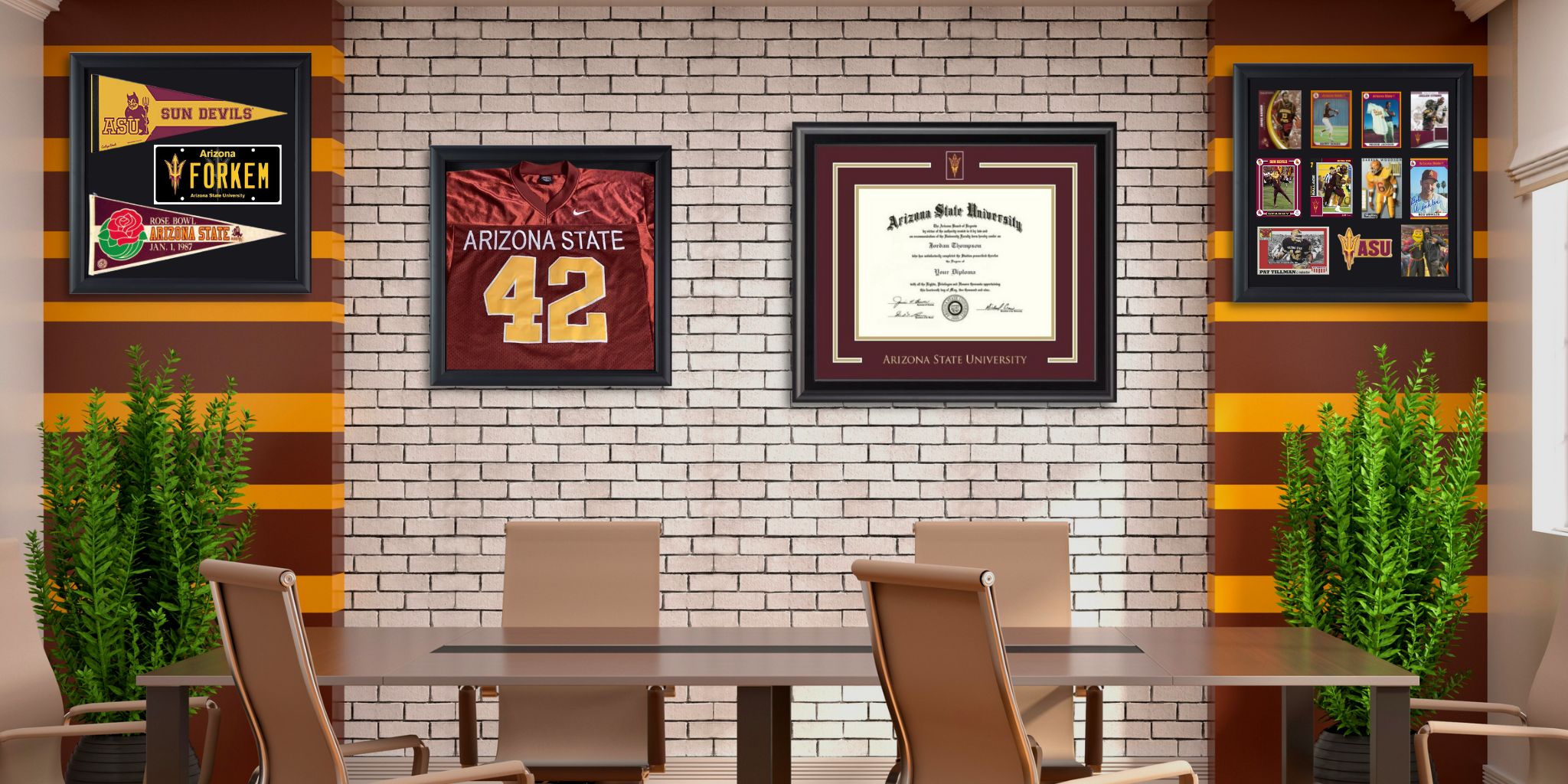 Sports hold a special place in our hearts. And as fans or athletes, we often find ourselves looking for ways to preserve those cherished memories. One creative and visually appealing way to capture the essence of your favorite athletic moments is by creating a sports shadow box.
A shadow box frame is a personalized display case that allows you to showcase sports memorabilia. These include photographs and other significant items associated with your favorite teams, athletes, or events. Want to display your Alabama football memorabilia? We'll guide you through the process of creating your own sports shadow box. That way, you can transform your treasured memories into a unique work of art.
Sports Shadow Box Ideas
The first step in creating a sports memorabilia shadow box is to determine the theme. Decide whether you want to focus on a particular sport, team, athlete, or a combination of them. Selecting a theme will give your shadow box a cohesive and visually appealing look.
The ideas for the box should come from the sport or activity itself. Make shadow boxes for sports fans of any age and any type of sport, whether it's a team sport or not. A shadow box will be quite different for someone who loves fishing, for example, than someone who collects college football memorabilia.
Professional sports may be when you're at the top of your game, but even for the youngest participants in a sport, it's all about memorable moments. Ask any child who gets a ribbon for running in a race or a medal for playing T-ball. The same is true for middle school softball players or high school field hockey champs. And for proud university alumni, creating college hockey jersey frames or homecoming game shadow boxes may be of interest. This is when a sports shadow box can come in handy to capture sporting victories, as well as some fun times.
Shadow boxes can keep those early sporting memories vivid, with actual objects of the season, or a certain game, arranged together in the box. This is a great project to complete with your child during school breaks or the summer. They will enjoy helping you design the shadow box frames and locate the elements. Plus, the end result will be a great keepsake for their sporting achievements and hobbies. And it makes or a very special gift for a friend or relative.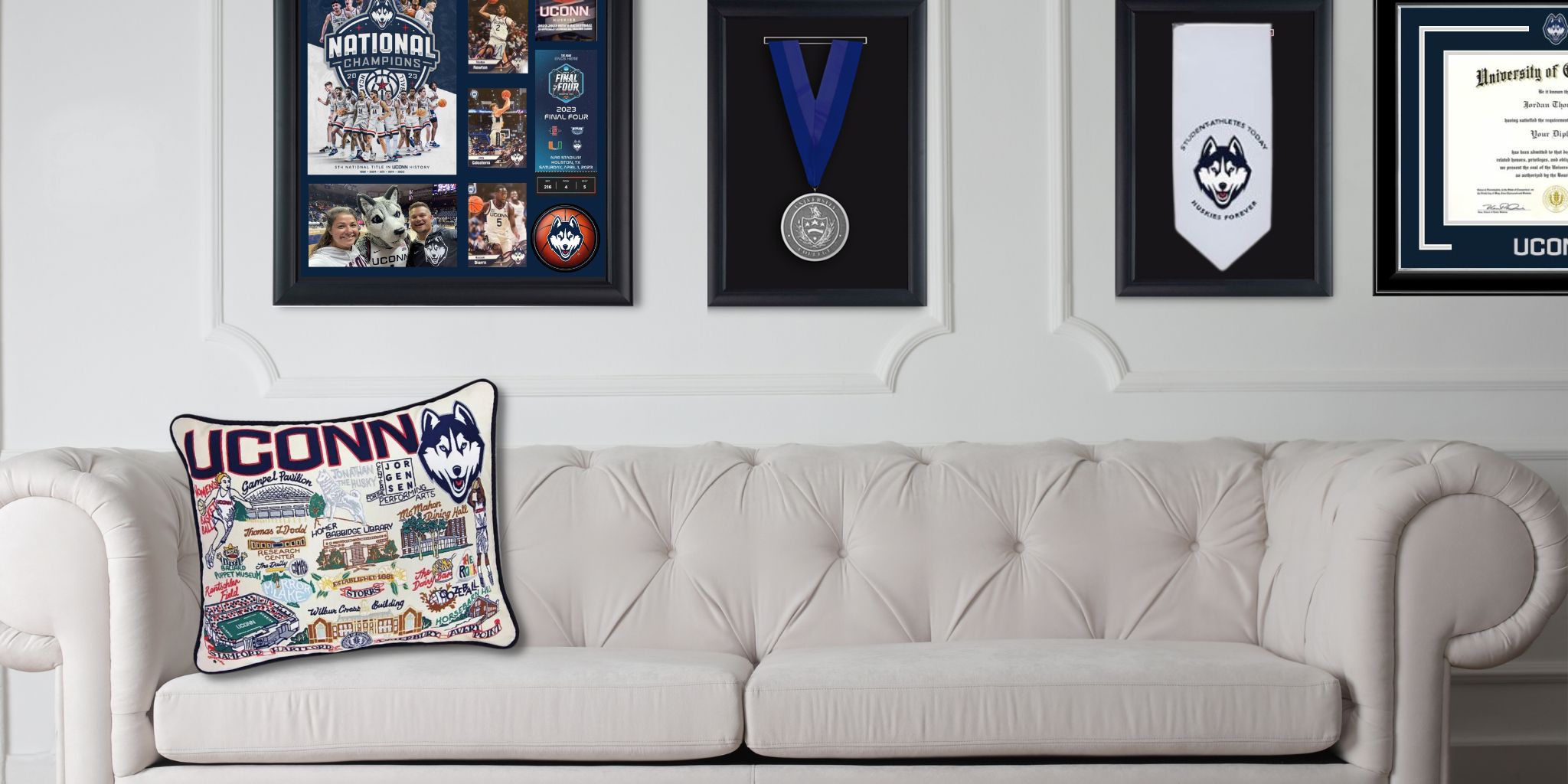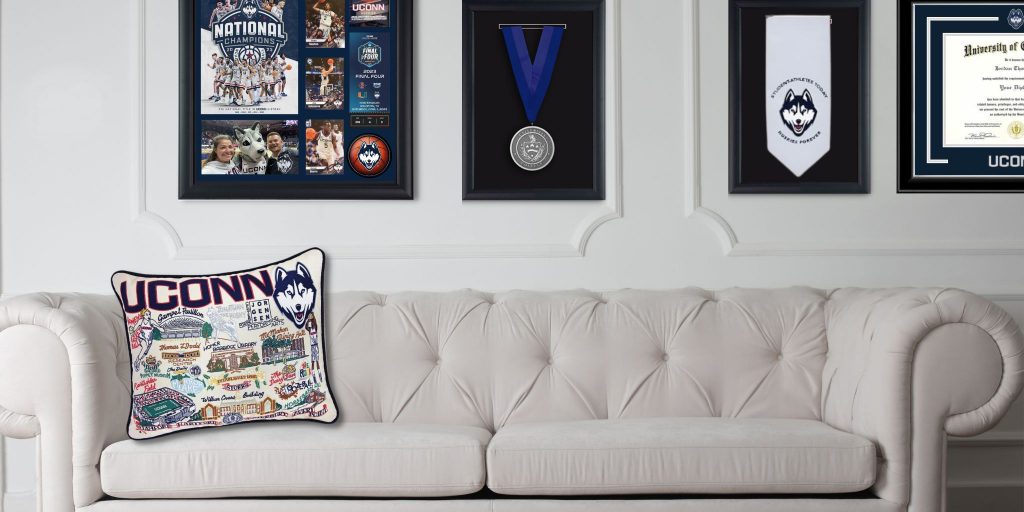 Collect Items for Your Box Frame
Once you have a theme in mind, it's time to gather the memorabilia. This could include game tickets, jerseys, trading cards, autographed items, photographs, medals, or any other mementos related to your chosen sports theme. Each piece should hold significance and help tell a story within your shadow box.
It could be as simple as having ribbons and a few photos from a winning swimming season arranged against some decorative paper in a shadow box. Perhaps you want to showcase Notre Dame football memorabilia from this past season or Ohio State football memorabilia from your years at college. Maybe you want to create jersey frames for the players on your child's baseball team. Or frame a medallion from the New York Marathon or Relay for Life fundraiser. The possibilities for how you wish to design your shadowbox frame are endless.
For the fisherman, you might decide on some fishing lures or part of a reel to be part of a fishing shadow box. For a golfer who made a hole-in-one, the score card, postcards or photos of the course or player, and a tee. Add a little green artificial turf, a greens stub, a photo of the day, and some golf gloves.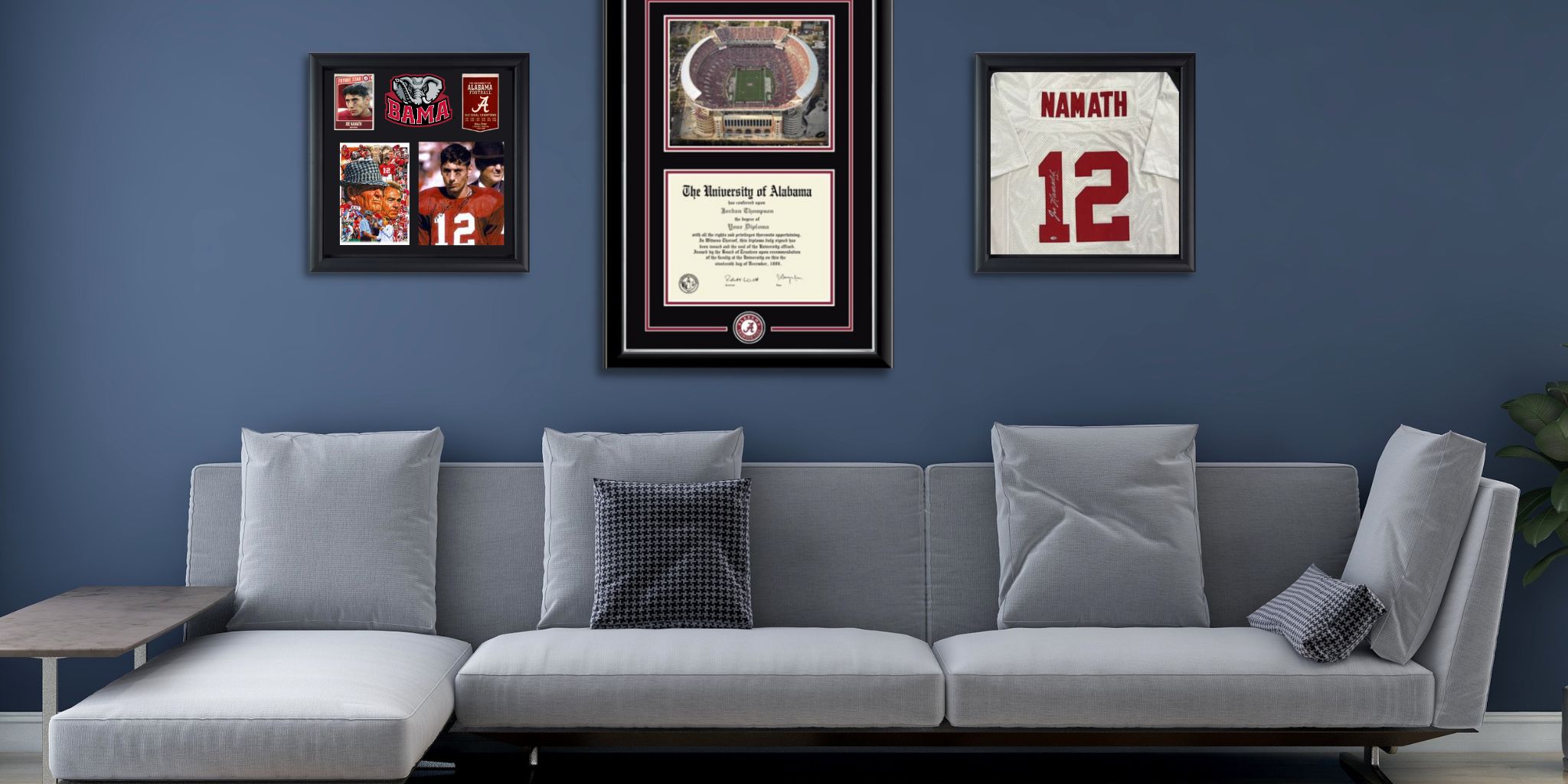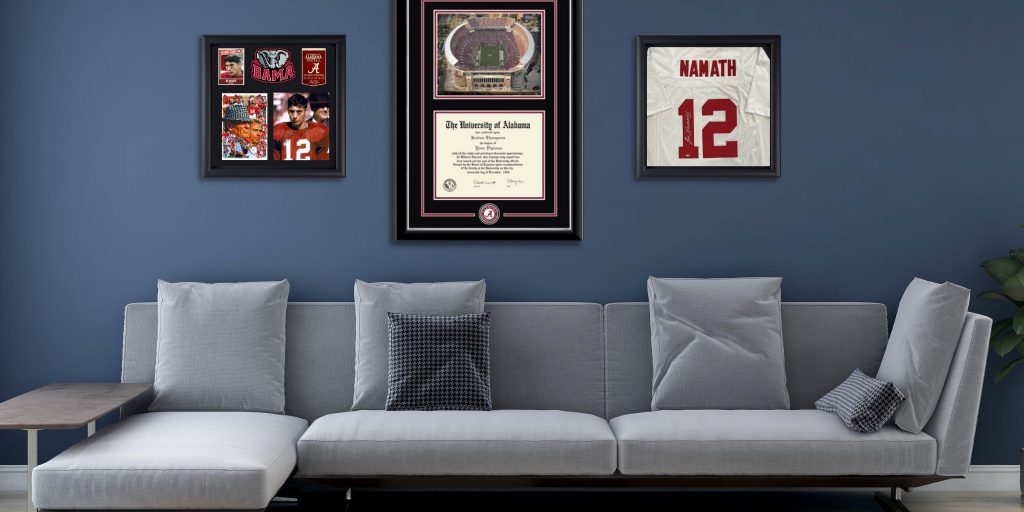 Selecting a Sports Memorabilia Shadow Box
How do you preserve sports memorabilia? Start with selecting a high-quality custom frame that will protect your treasured items. Make sure it has acrylic glazing protection to preserve and safeguard your treasured mementos. These are not reproduced or duplicated pieces. They're one-of-a-kind memories. To guarantee a stellar display and excellent customer service, start with a custom shadow box from Church Hill Classics. 
Before placing your items inside the shadow box, plan the layout. Arrange the memorabilia in a way that is visually pleasing and tells a story. Consider using different levels, such as using foam or risers, to create depth and make certain items stand out. Or if you're displaying sports card memorabilia, use a ruler to ensure straight rows and columns. Play around with the placement of items until you achieve the desired layout.
Once you are satisfied with the layout, it's time to secure your items inside the shadow box. Use acid-free adhesive or pins to fix your memorabilia in place. This keeps items from moving or getting damaged over time. Be cautious not to damage the items while attaching them.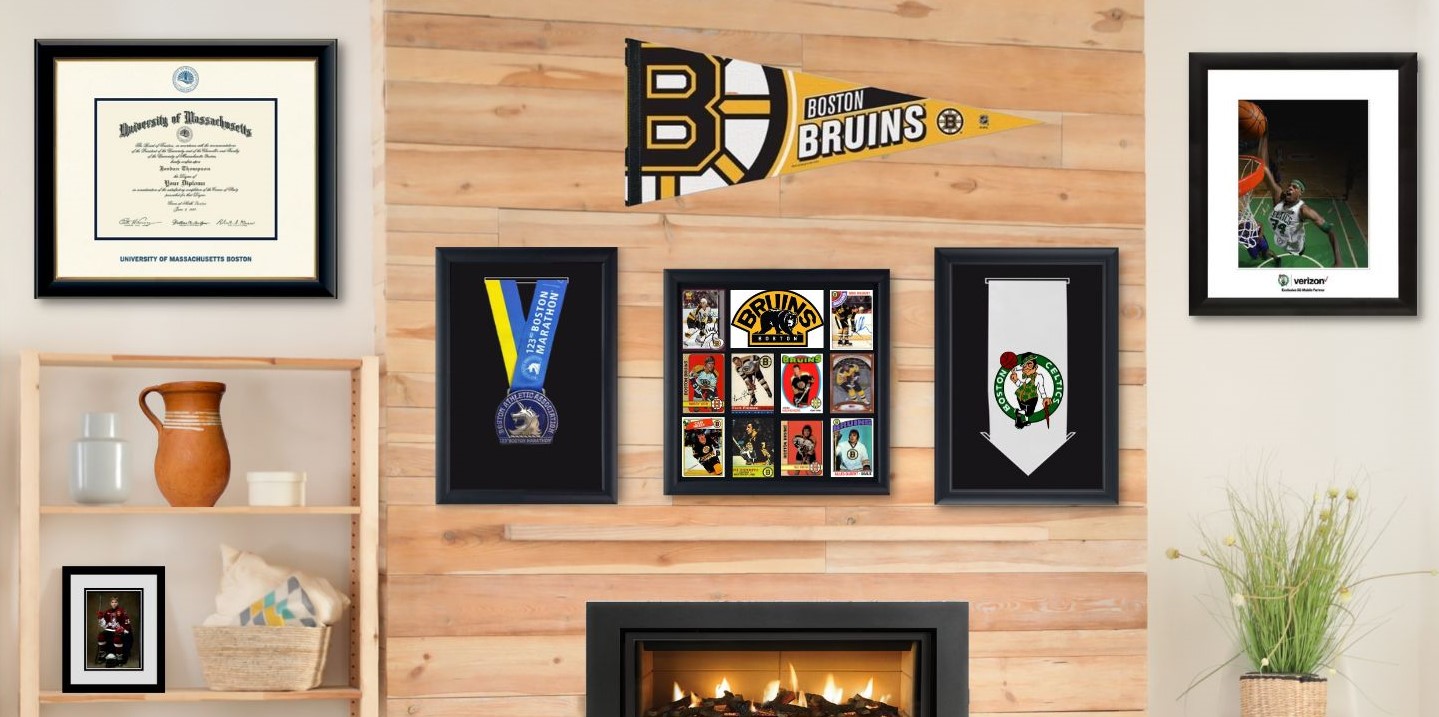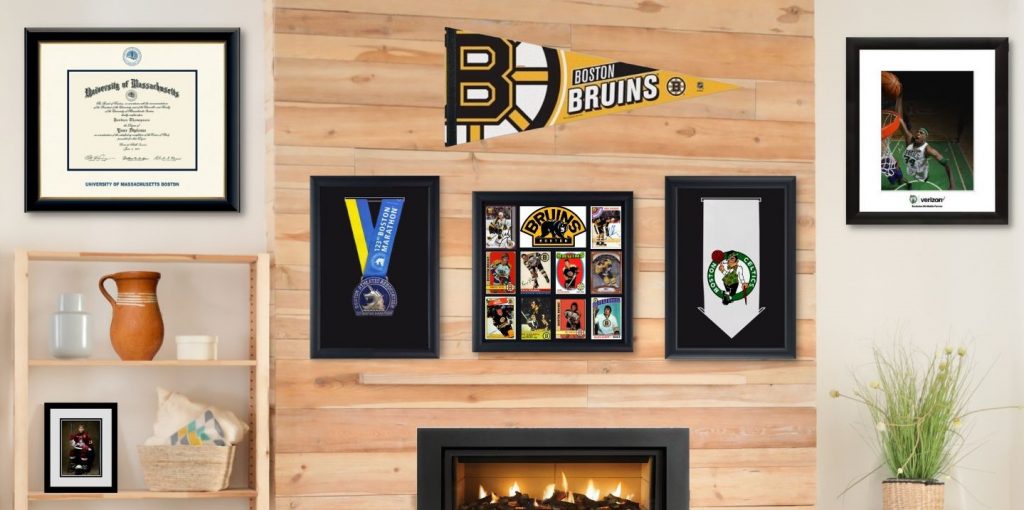 Sports Memorabilia Wall
Once your sports shadow box is complete, find the perfect spot to display it. Choose a location where it can be admired and easily seen. Consider hanging it on a wall, placing it on a shelf, or even incorporating it into a sports-themed gallery wall. For your own personal college sports memorabilia, consider hanging your shadow box next to standalone pieces. For example, display them next to college memorabilia such as a framed student-athlete graduation stole frame and sports medallion.
Creating a sports shadow box is a wonderful way to preserve and showcase your favorite sports memories. It allows you to combine creativity, sentimentality, and your passion for sports in a visually appealing and personalized display. Whether you're a die-hard sports fan or an athlete looking to immortalize your achievements, a sports shadow box can become a cherished keepsake for years to come. So gather your favorite sports mementos. Unleash your creativity and craft a unique piece of art that celebrates the sports moments that mean the most to you.