Share this post
The holiday season is here, and you're probably trying to think of a good gift to give your college roommate. Whether you're best friends or not, it's usually standard to get something that's useful, thoughtful, but not too taxing on your budget. Of course, your relationship with him or her is also a defining factor; you're probably going to spend more on a roommate you've been friends with for years as opposed to someone you've just recently met.
Whether you're getting a single gift for your bestie or small items for a few suitemates, there are plenty of holiday gift ideas that are both thoughtful and useful. We've put together a list of the 25 best roommate gifts to consider.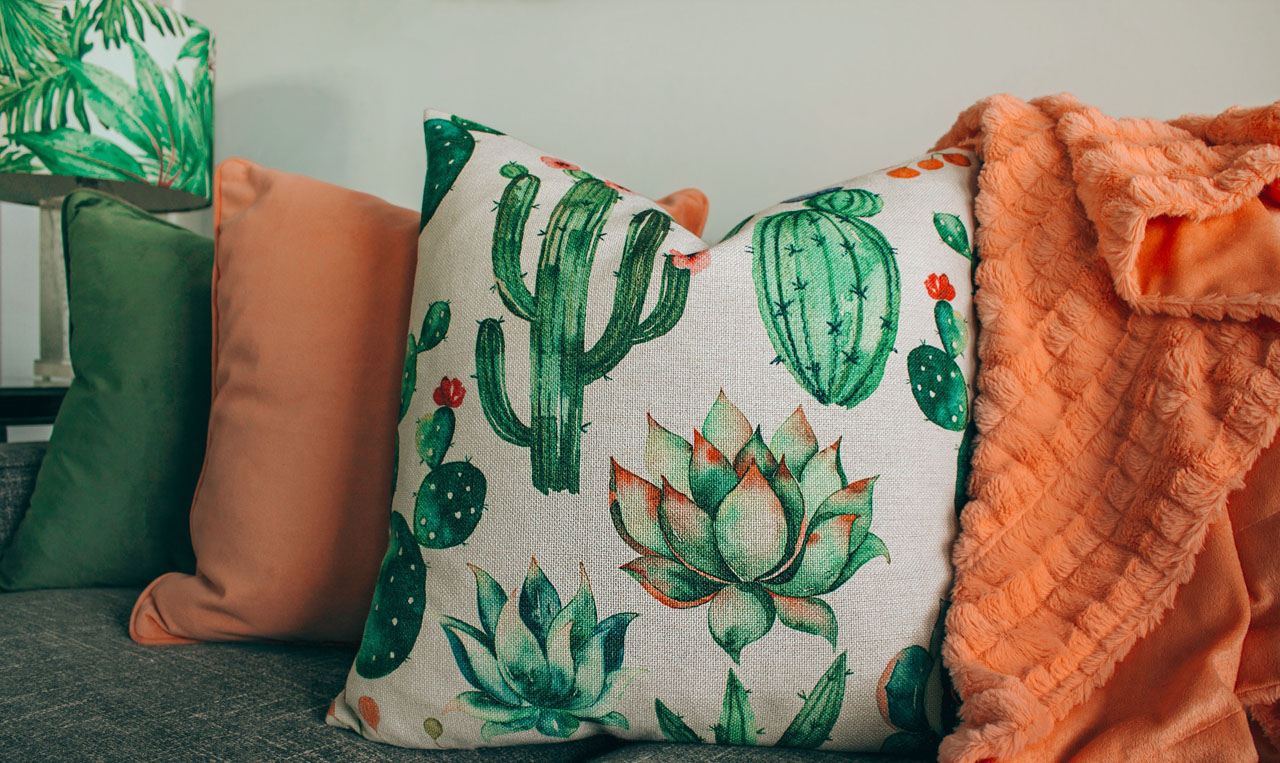 1. Soft Furnishings
If your roomie likes to make the room all cozy and snug, then soft furnishings are going to be the perfect gift idea for them. You can never go wrong with a fluffy throw or some throw pillows that coordinate with their bed linens and how they've decorated their side of the room.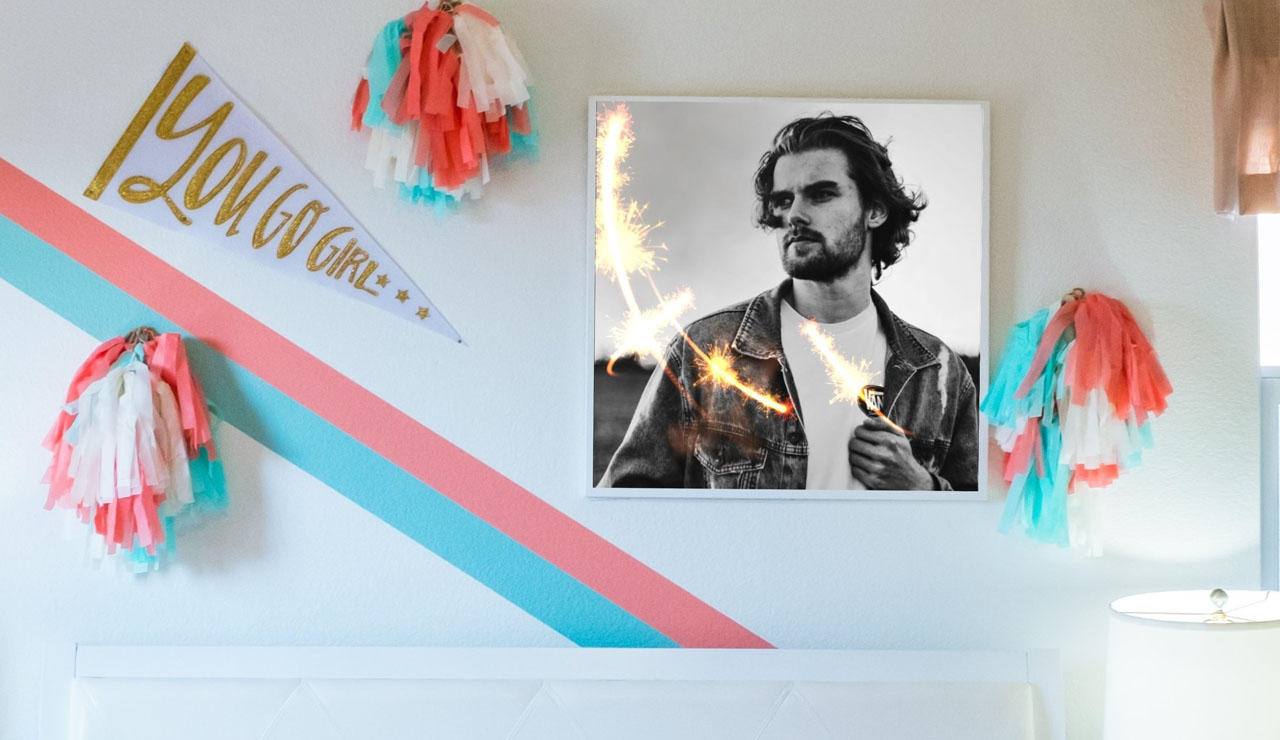 2. Wall Decor
Dorm room walls can get pretty boring, but the good news is that there are plenty of ways to hang wall décor without leaving a mess. Get your roomie a poster of their favorite musician or movie or a personal framed image that they will love, along with some white tack or command strips to hang it up damage-free.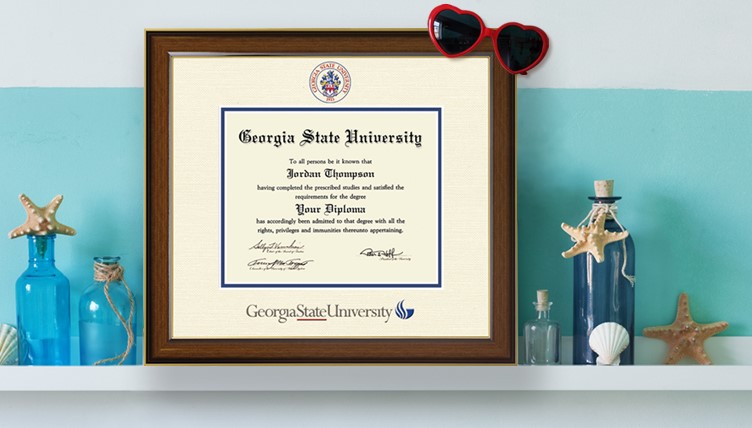 3. Diploma Frame
If your roommate is a senior, why not surprise him or her with one of our custom diploma frames? Simply search for your school, select a favorite style, and customize the moulding and mat colors using our online framing tools. Or, if they belong to a Greek organization or an honor society, consider getting them a custom certificate frame to show off their membership!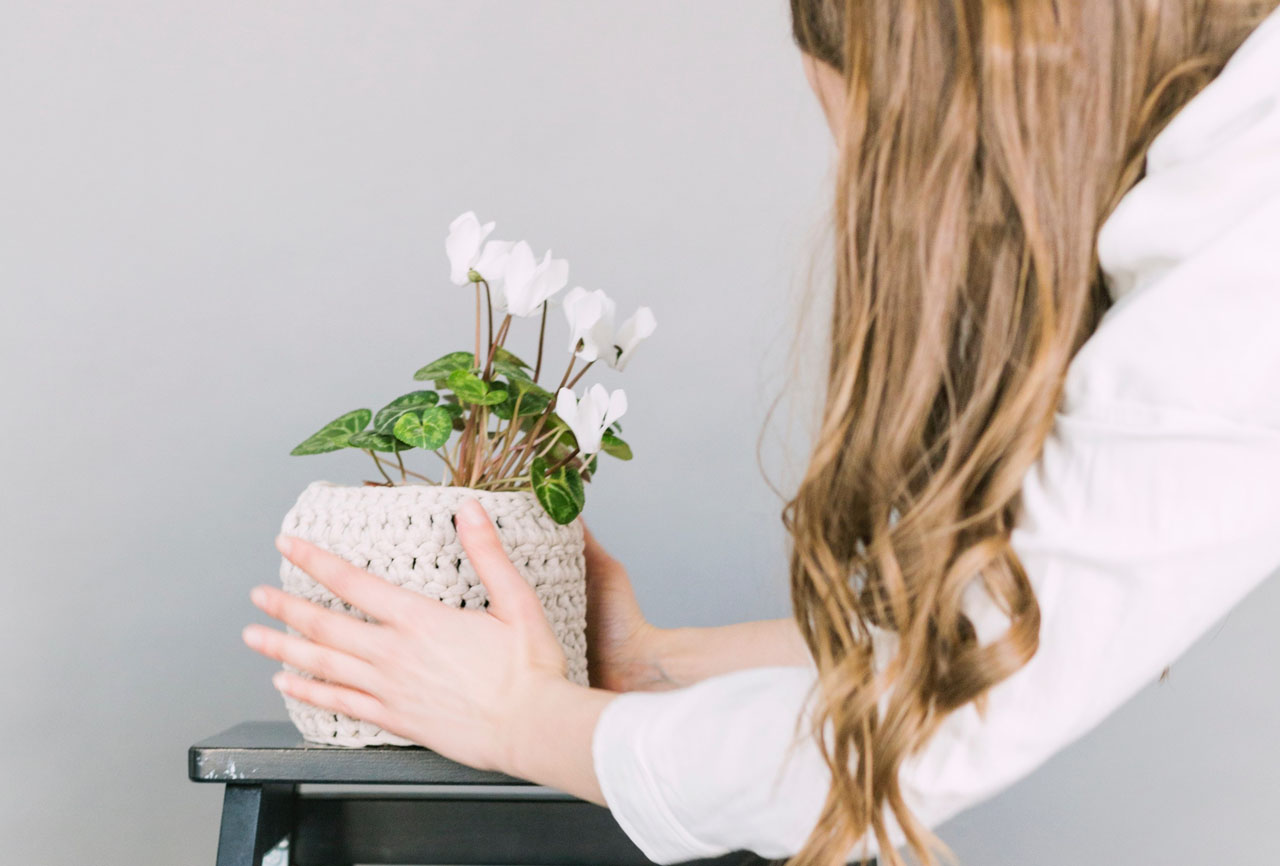 4. Houseplant
Houseplants are great for keeping the air in your college dorm or apartment clean and fresh, and they can add color and texture to your decor. Unless you've got a big window that receives plenty of direct sunlight, opt for plants that can thrive in shade and don't require a lot of maintenance like succulents and cacti.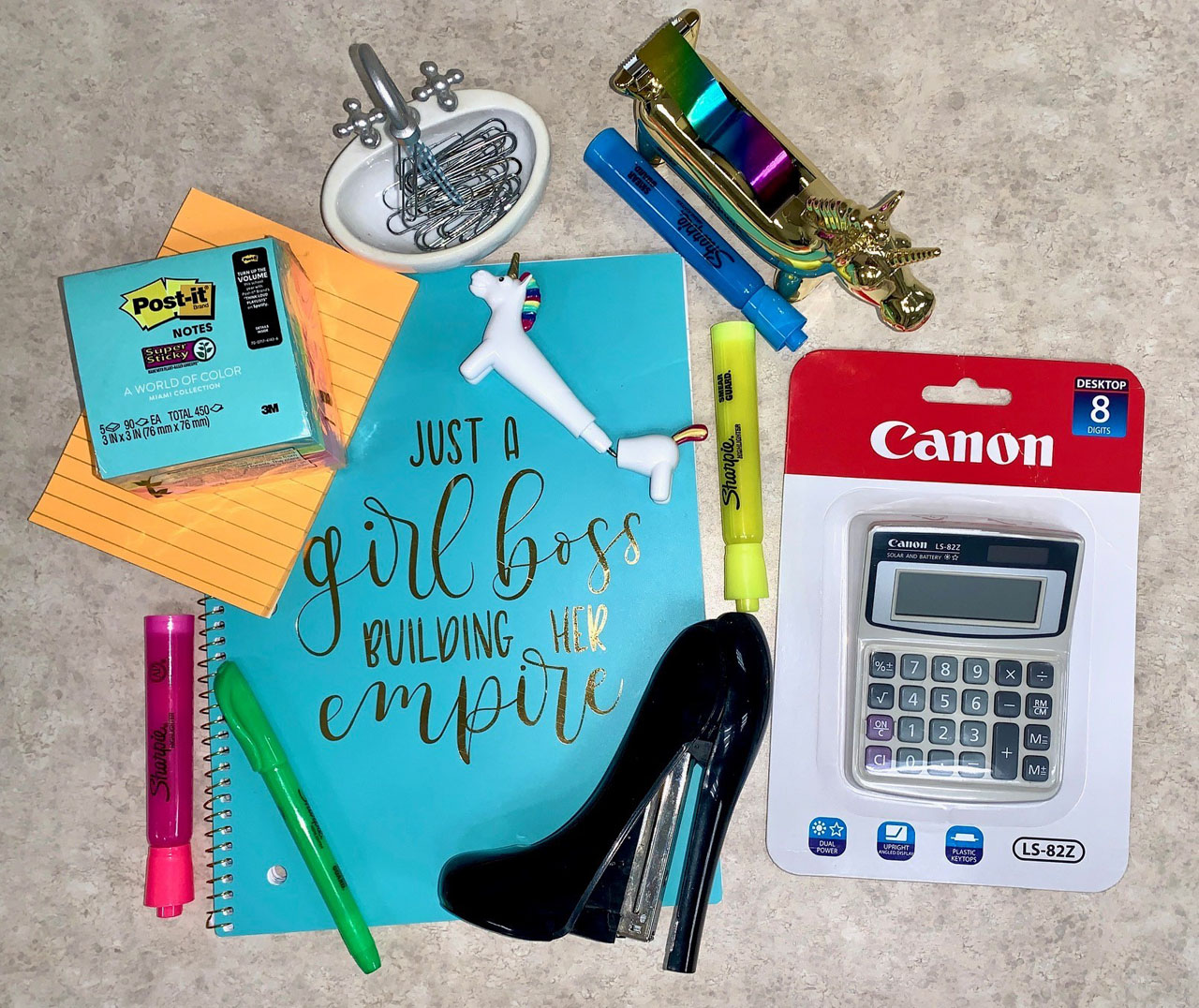 5. Useful Study Stuff
Looking for practical and useful gifts? You really can't go wrong with homework essentials. Staplers, cute notepads, colorful pens, paper-clip holders, sticky notes, highlighters, tape dispensers, and calculators are always needed and appreciated.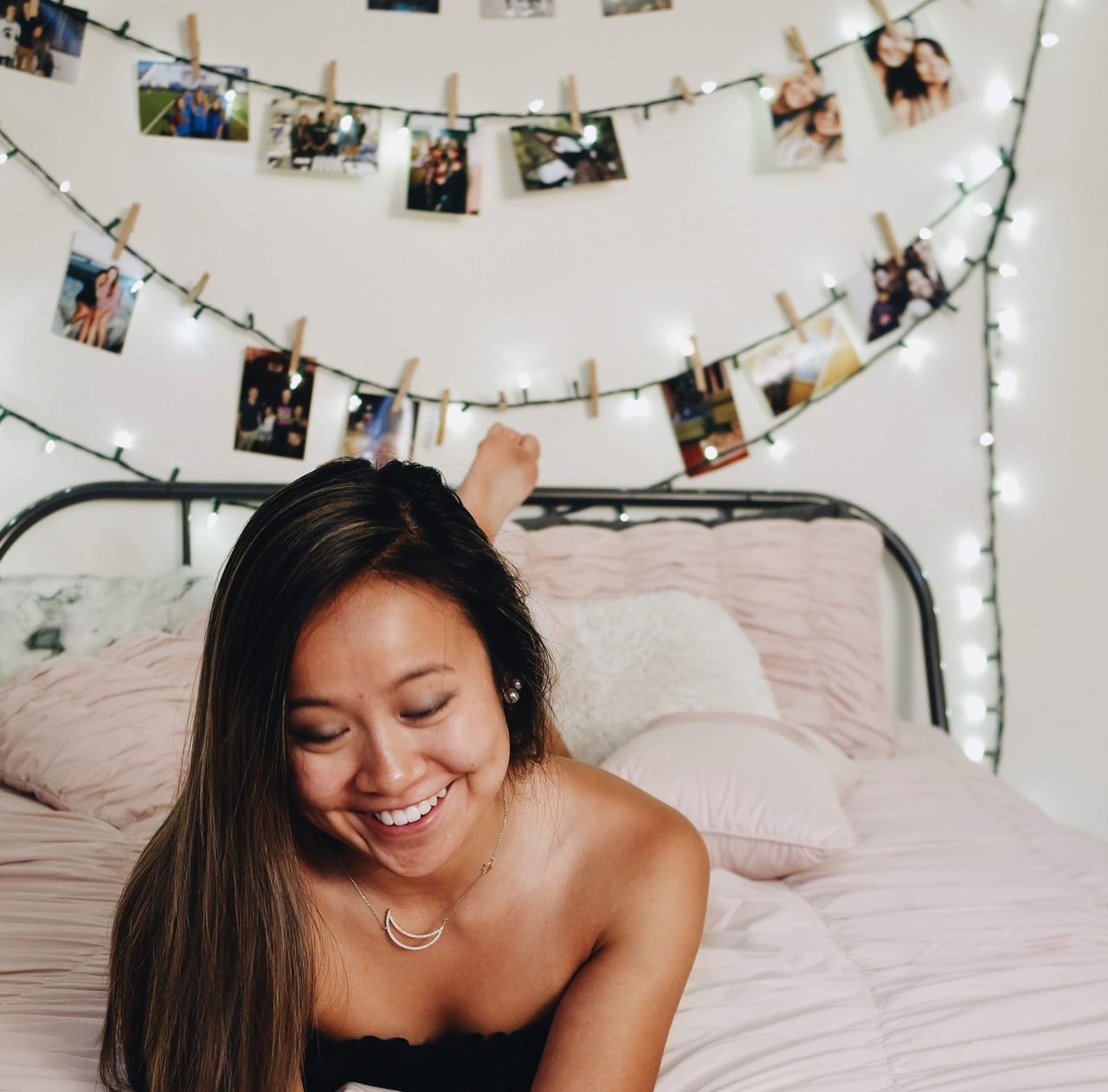 6. String Lights
Battery-operated string lights or LED lights can brighten up even the drabbest of college dorm rooms with a chic ambiance. A fairy light curtain for behind your roomie's bed is also fab idea, and they can even leave the lights on to read without causing too much of a disturbance to your sleep.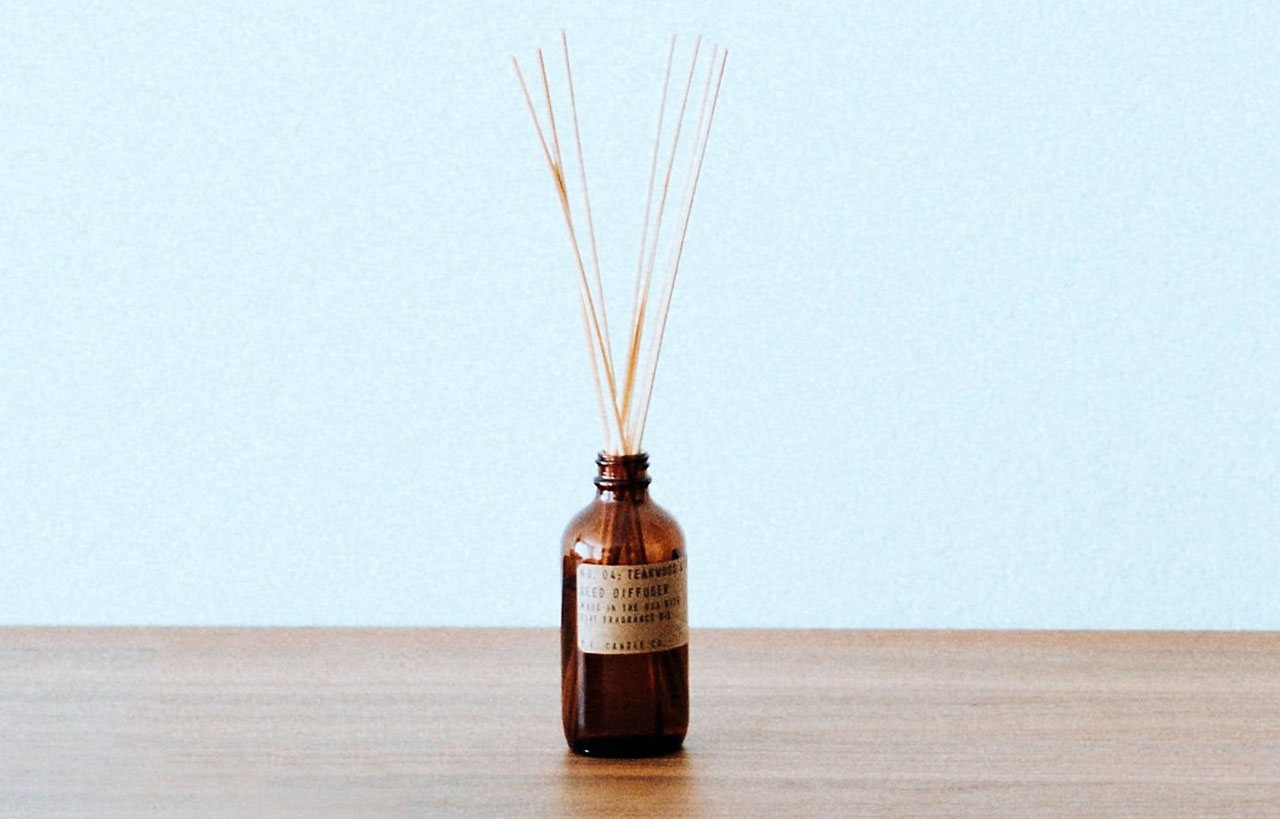 7. Reed Diffuser
Since burning candles aren't dorm-friendly, reed diffusers are a great way to provide long-lasting scents to make any dorm feel like home. Best of all, they add a real touch of sophistication to your room decor.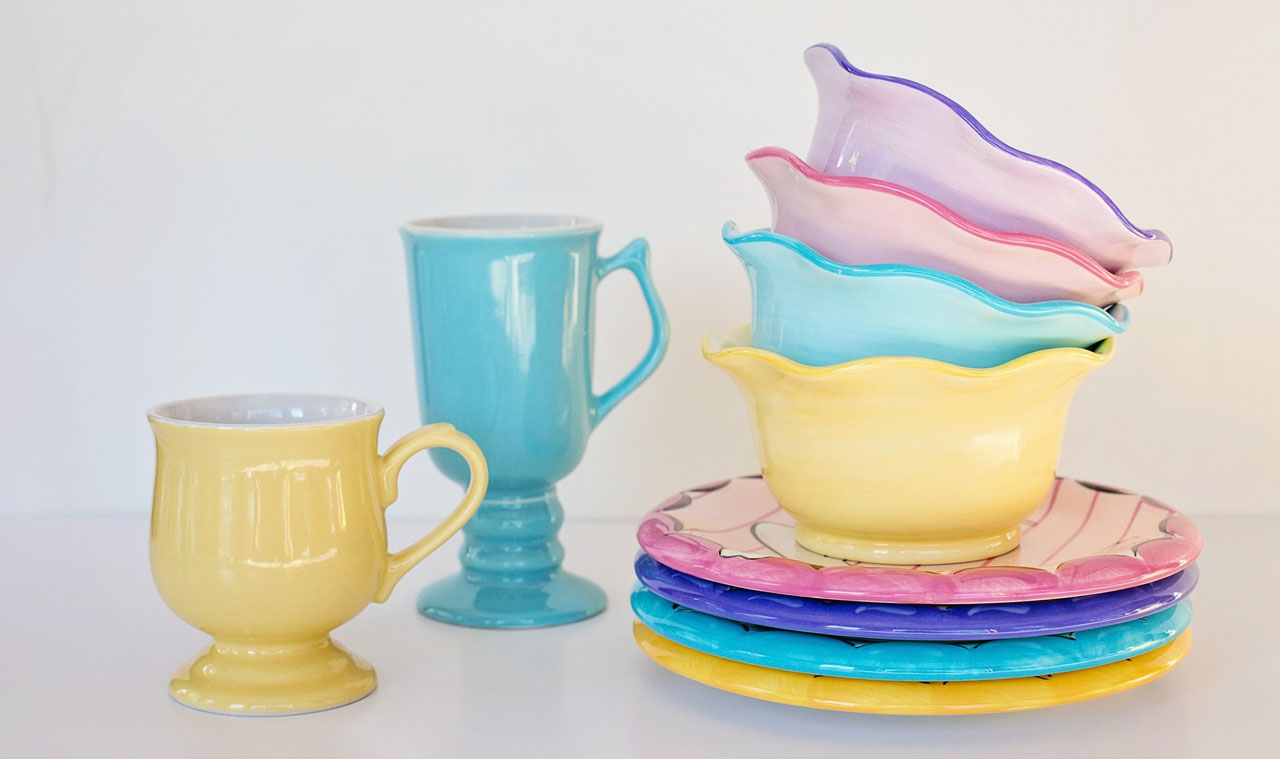 8. Kitchen Necessities
Is your roommate always borrowing your cereal bowls, kitchen utensils, and lock-tight containers? Get them some of their own! No need to break the bank, you can find an attractive selection of dishes, cups, and kitchen gadgets at your local dollar store.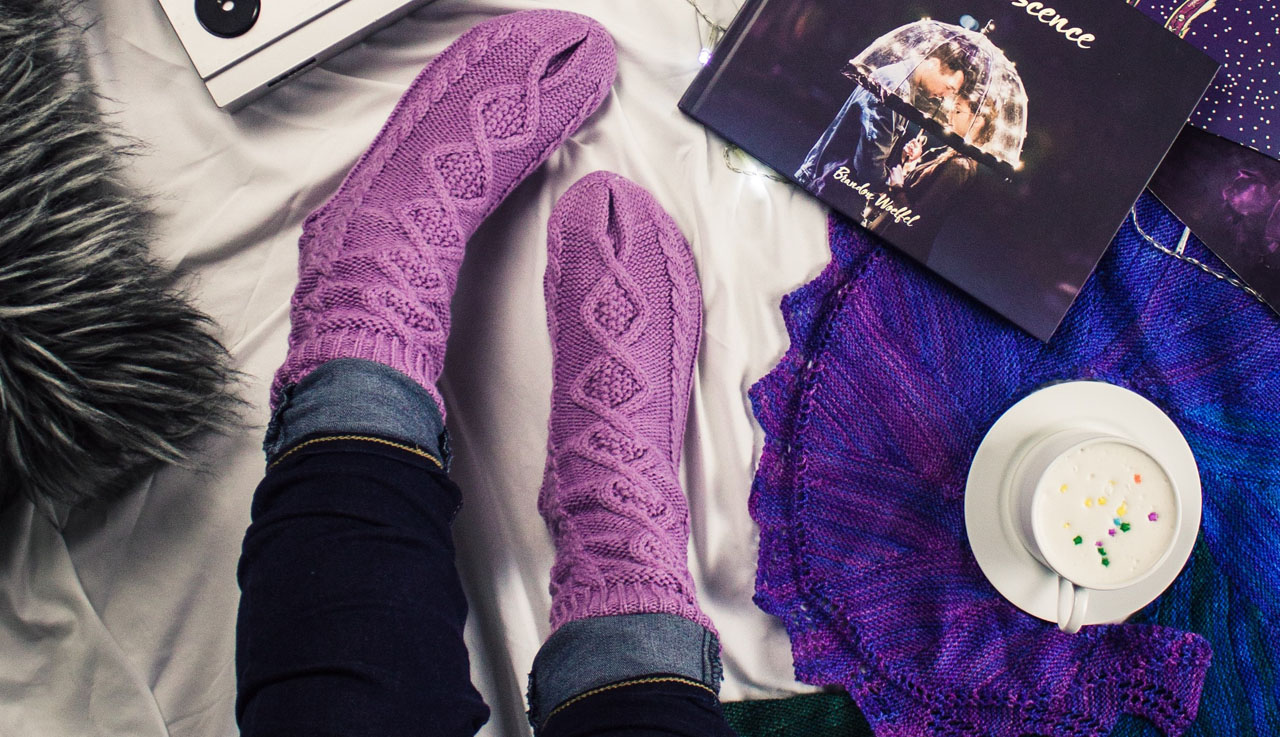 9. Socks
Once socks would have been seen as a boring holiday gift, but times have certainly changed. Your roomie will certainly appreciate some fluffy or woolen socks to keep their feet warm on cold winter days in the dorm.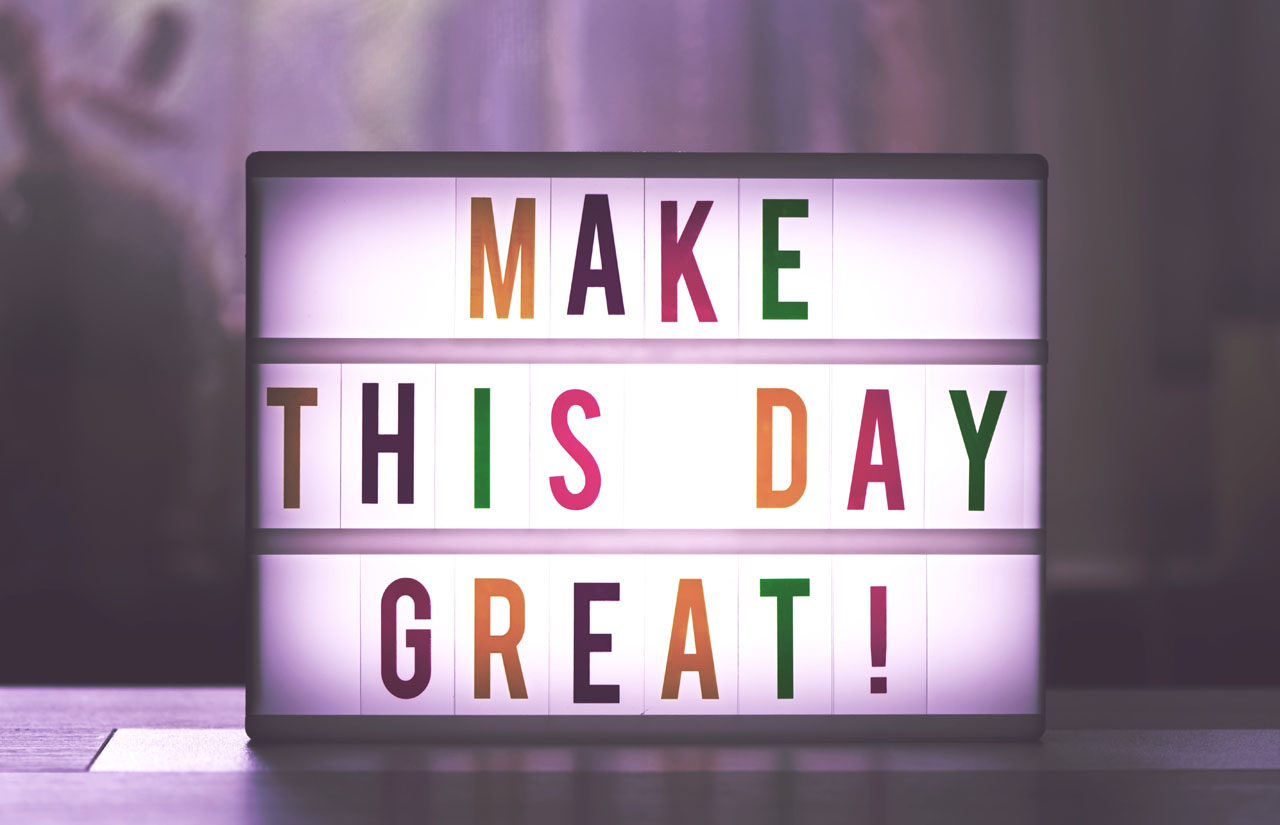 10. Light-Up Message Board
What better way to bring a pop of color and personality to a room than with a light-up message board? Your roommate can spell out inspirational quotes, create funny sayings, or convey whatever message they'd like to suit their mood on any given day. Light-up message boards are also a great way to leave reminders, phone numbers, and important messages for each other.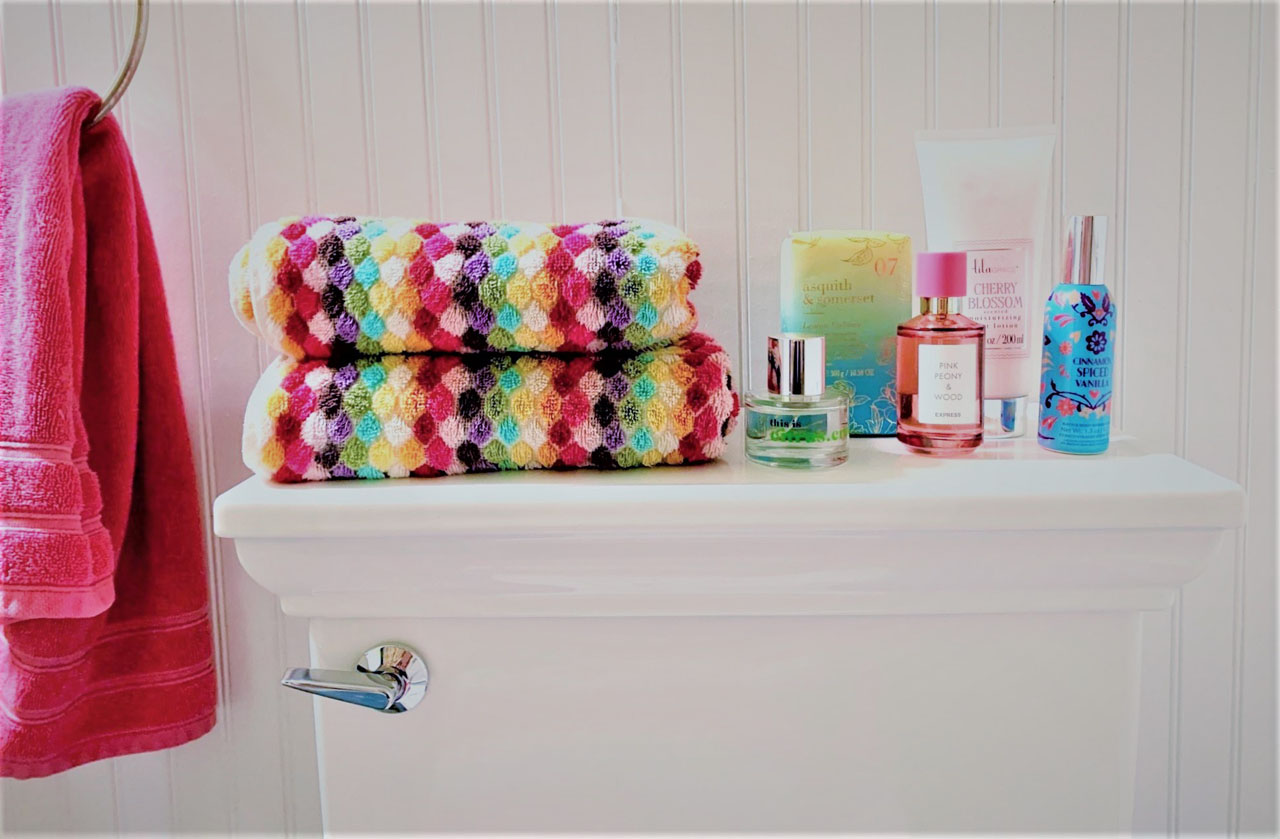 11. Bathroom Accessories
If you share a bathroom, then getting bathroom accessories can benefit you too. You could opt for something fun like a cute printed shower curtain, a brightly colored towel set, fragrant shower gels and body lotions, or an adorable shower cap.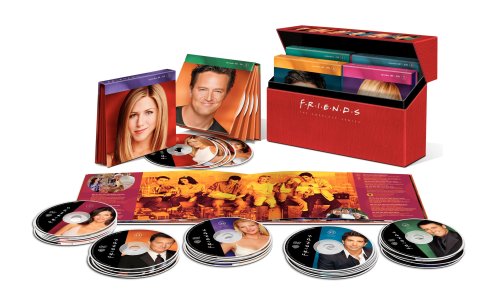 12. Box Sets
Do you and your roomie regularly get together to watch your favorite TV show? DVDs might be going out of fashion these days thanks to streaming services like Netflix, but you really can't beat a good box set especially when it comes to favorites like Friends. If you want to be extra thoughtful, get your roomie a box set of a show they used to love as a kid that you can't get on Netflix, Hulu, or Amazon Prime.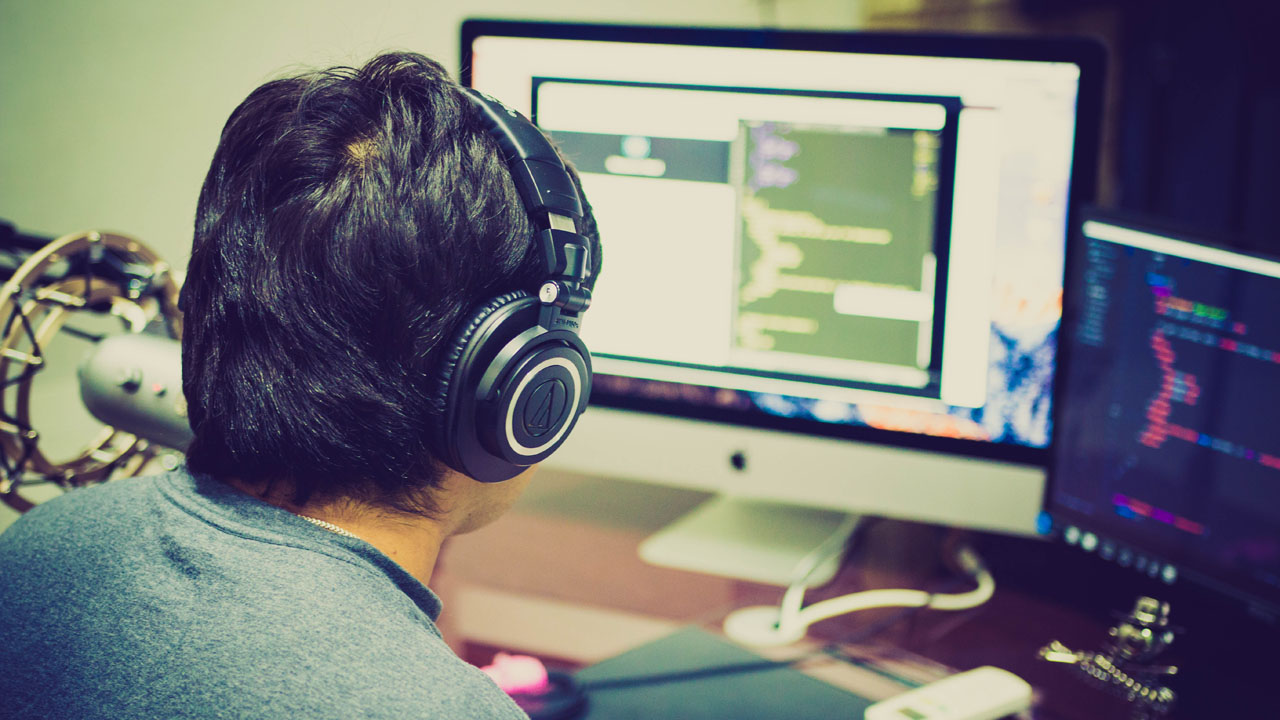 13. Headphones
College dorms and shared student houses can quickly get noisy, making it difficult to focus on homework or indulge in some much-needed downtime. If they don't have them already, there isn't a dorm-dweller who won't appreciate a good pair of noise-cancelling headphones.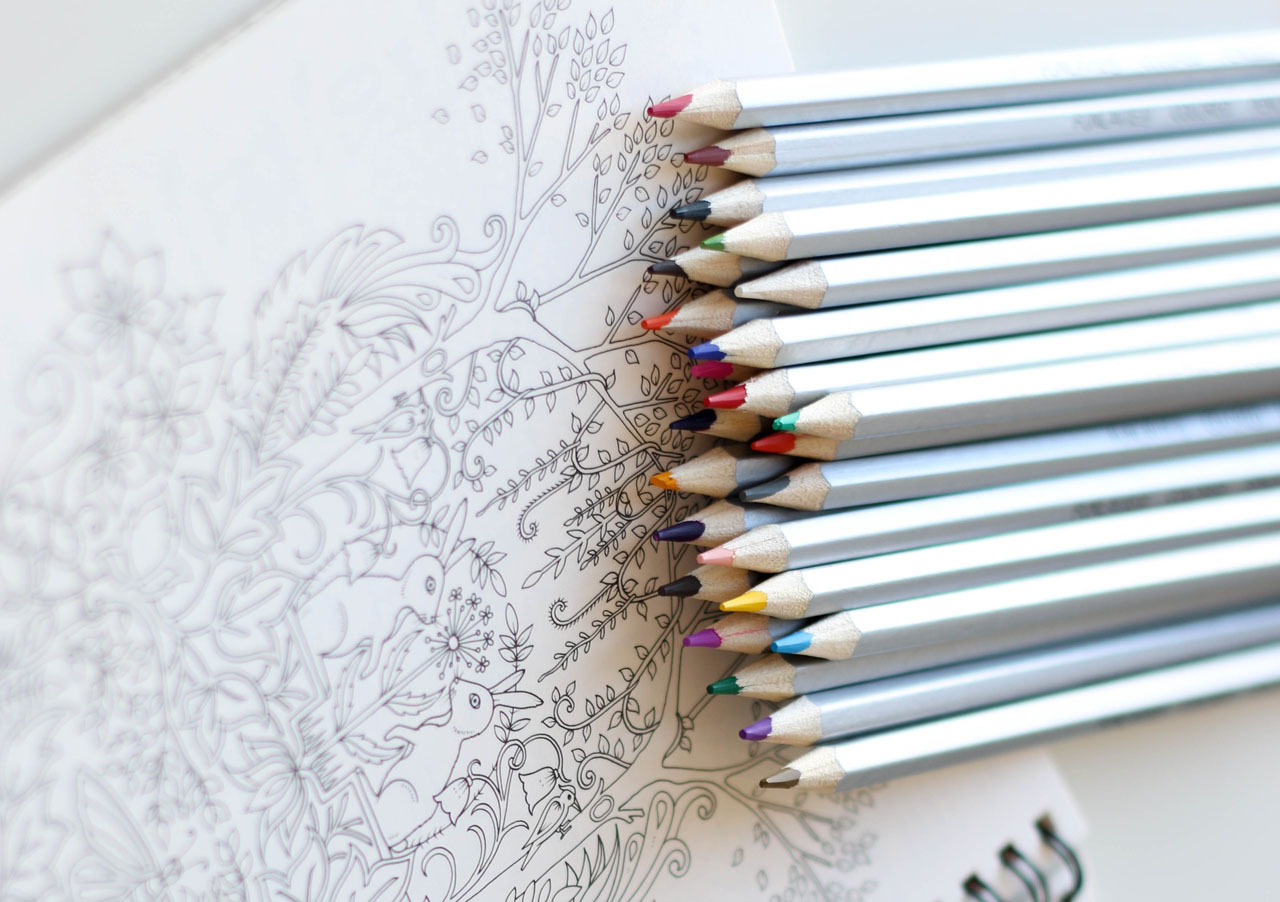 14. Adult Coloring Books
You probably know that student life can get stressful, and if you've noticed your roommate is getting overwhelmed these days, an adult coloring book could be just what they need to unwind and relax. There's something quite satisfying about coloring in beautifully drawn pictures, and you can find all sorts of themed coloring books to suit their personal taste.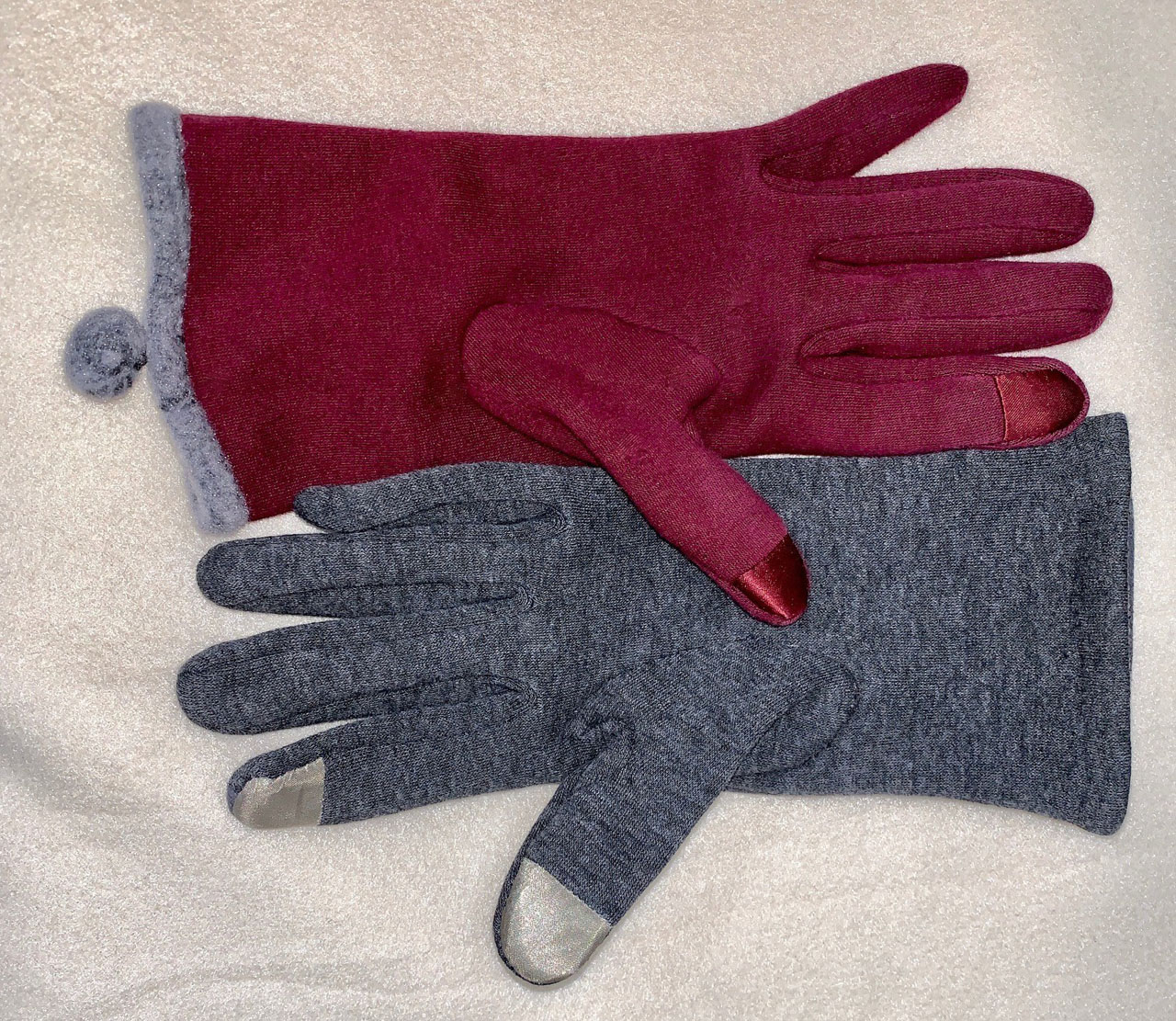 15. Touch Screen Gloves
Most students have plenty of options when it comes to warm hats and scarves but couldn't tell you where they left their gloves. If this sounds like your roomie, then what better gift to get them than a cozy pair of touch screen gloves? That way, they can keep their hands warm in the cold weather but have no problem using their smartphone or tablet.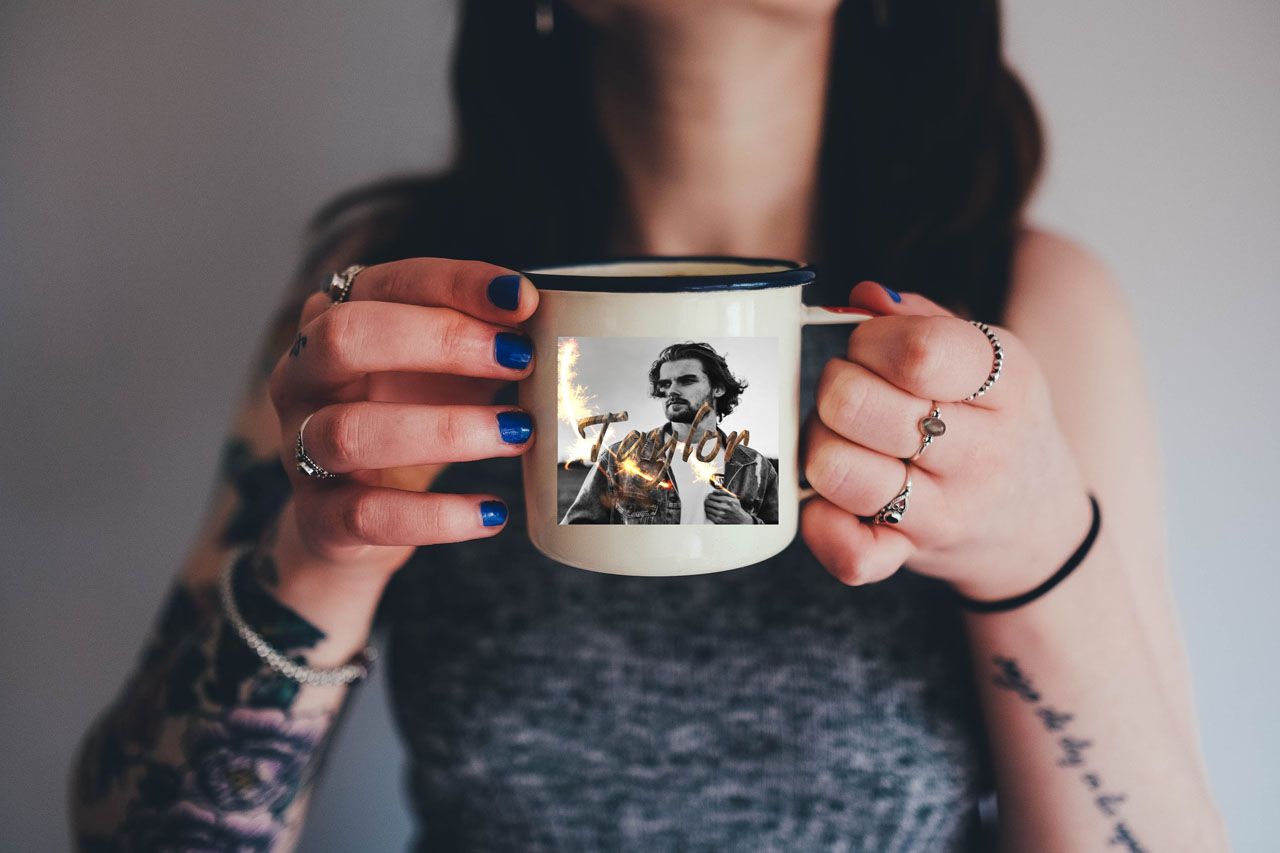 16. Personalized Mug
Are favorite mugs always disappearing from your shared kitchen? Personalized mugs are quite affordable and they can make a wonderful gift for anyone living in a dorm. Plus, a customized mug featuring the owner's name means it's going to be more difficult for anybody else to "borrow."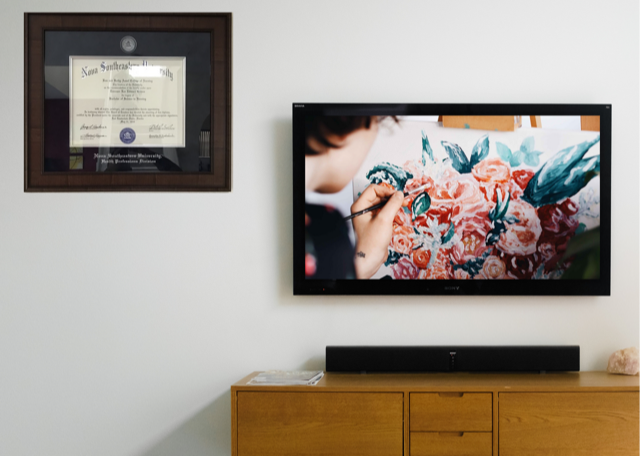 17. Virtual Experiences
Do you feel sad that you and your roommate haven't had the chance to go out and do anything fun? A virtual experience gift that the two of you can enjoy together right in your dorm or apartment is a fab idea. You can purchase unique online experiences from airbnb, such as tarot card readings, cooking classes, dance instruction, magic shows, yoga workshops, painting lessons, and even interactive scavenger hunts and game nights. Choose something that you know both of you will really enjoy doing.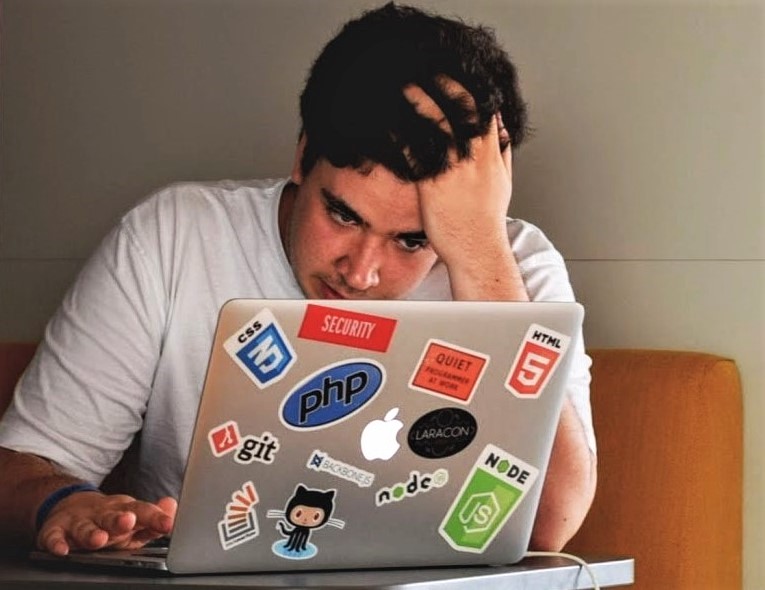 18. Laptop Stickers
If you're looking for a cheap yet thoughtful gift, then laptop stickers are an awesome idea. Find ones to suit your roomie's tastes, preferences and hobbies, get stickers related to the program that they're studying, their favorite band, an animal they love, or even design personalized stickers just for them.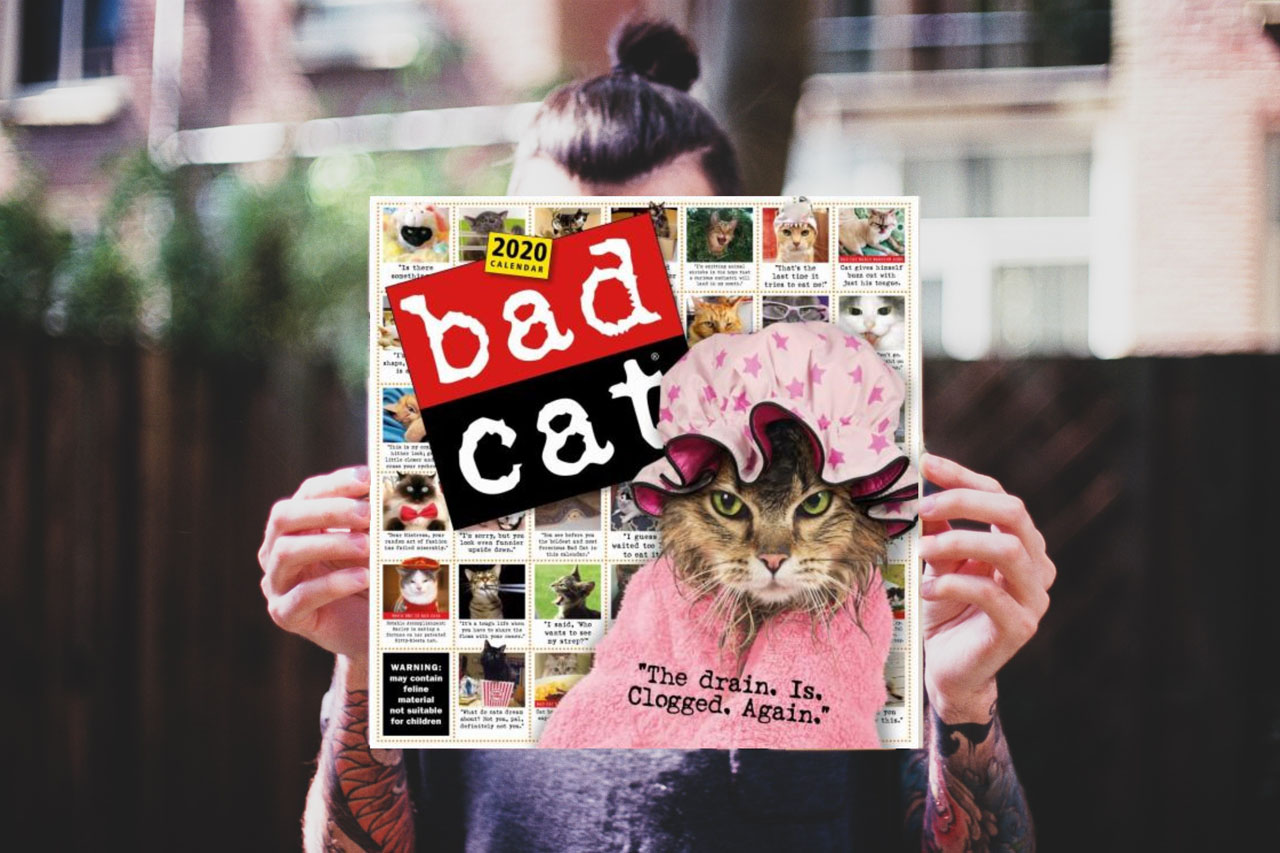 19. Calendar
When it comes to useful gifts, a calendar or diary is a great idea for a student. And, there are so many different calendar themes that you can choose from, animals, sports, artwork, TV shows, musicians, movies, cars, and more. If you want something more special, customize a do-it-yourself photo calendar featuring favorite college memories.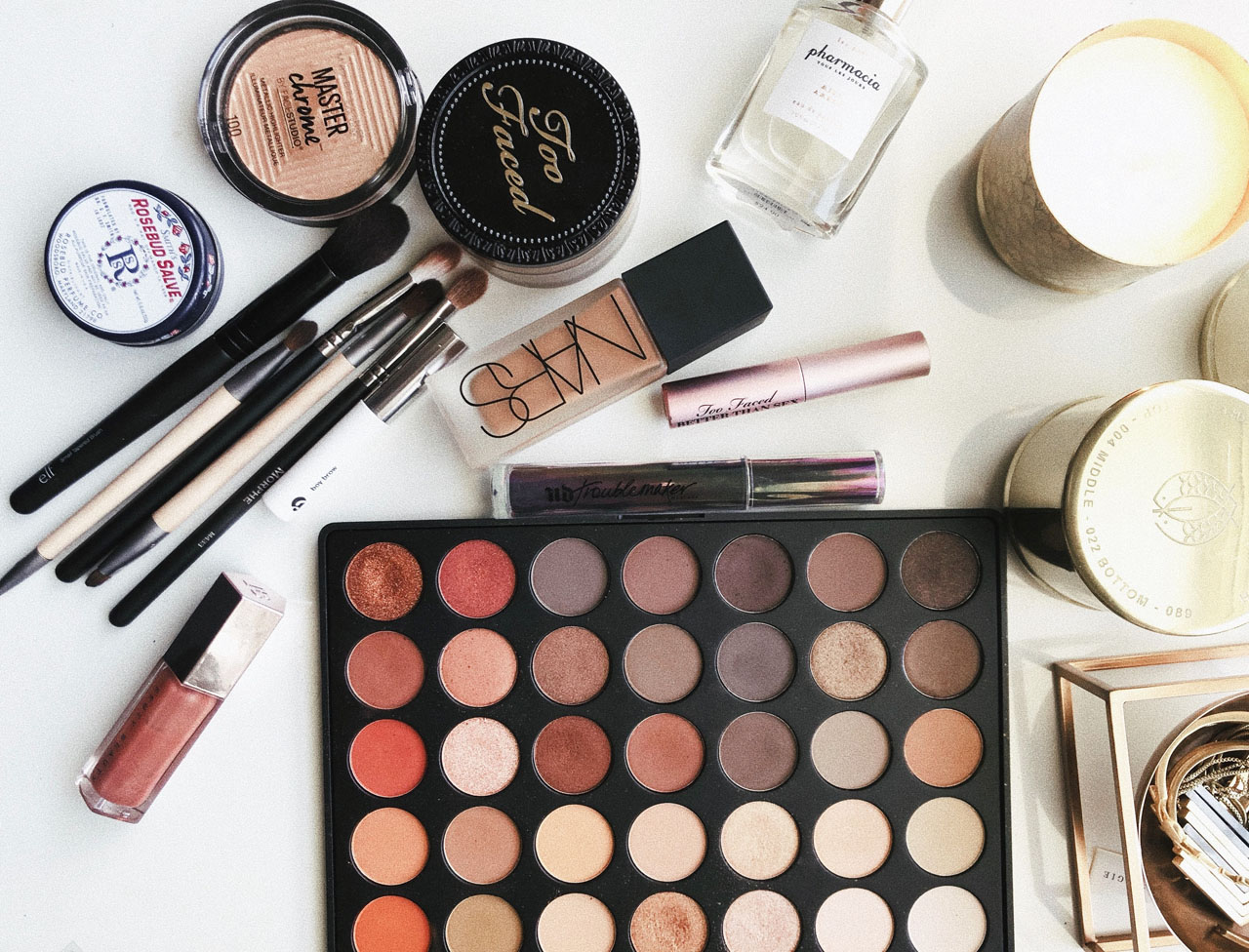 20. Makeup
If you and your roomie love swapping makeup tips, you already know her favorite brands and color palettes. The best part is that you don't have to spend a lot, a cute lipstick or eyeshadow in a shade you know they'll love is a very thoughtful idea.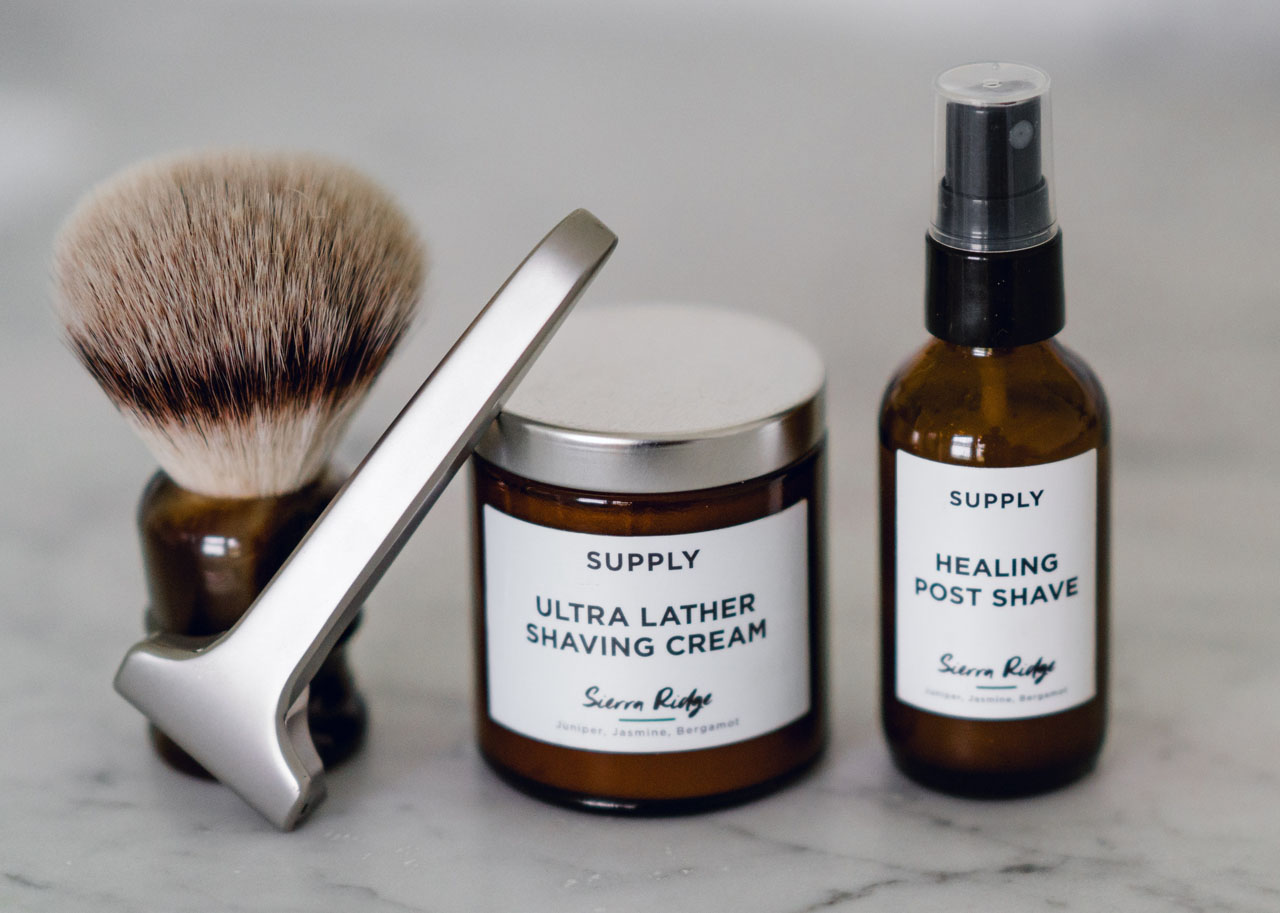 21. Face Care
Do you want to treat your roomie to some pampering? Maybe a spa day is out of your budget, but there are plenty of fab face masks that don't cost much. Activated charcoal is good for breakouts, while lavender and chamomile are relaxing during exam time. Male roommates may appreciate a grooming set with shaving cream, a shaving brush, beard balms, and aftershave.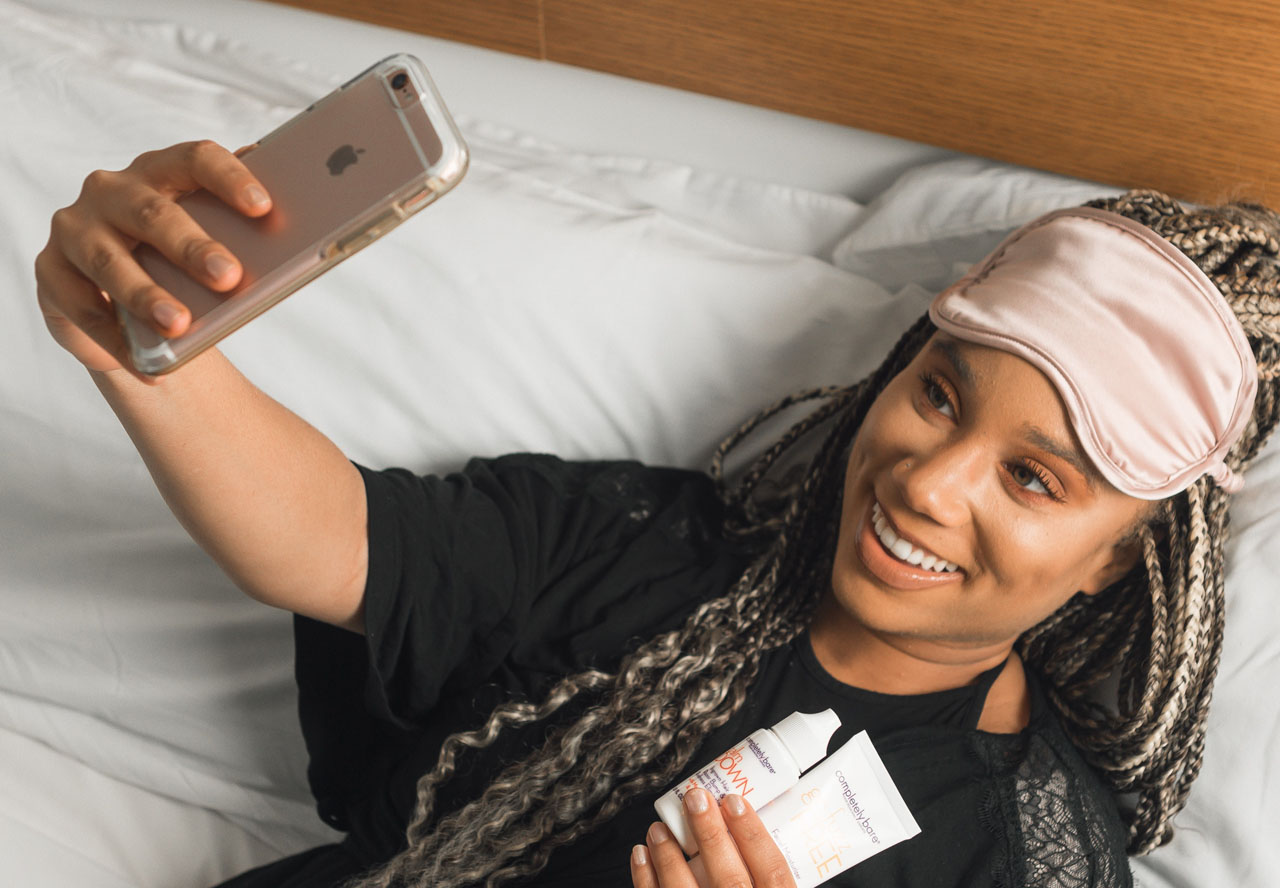 22. Sleep Mask
When you're sharing a room, it can be difficult to go to sleep unless you're lucky enough to be in sync with your roommate's sleeping pattern. So, your roomie will certainly appreciate a comfortable sleep mask to use on those nights when you're still up reading or not quite ready to turn off the TV.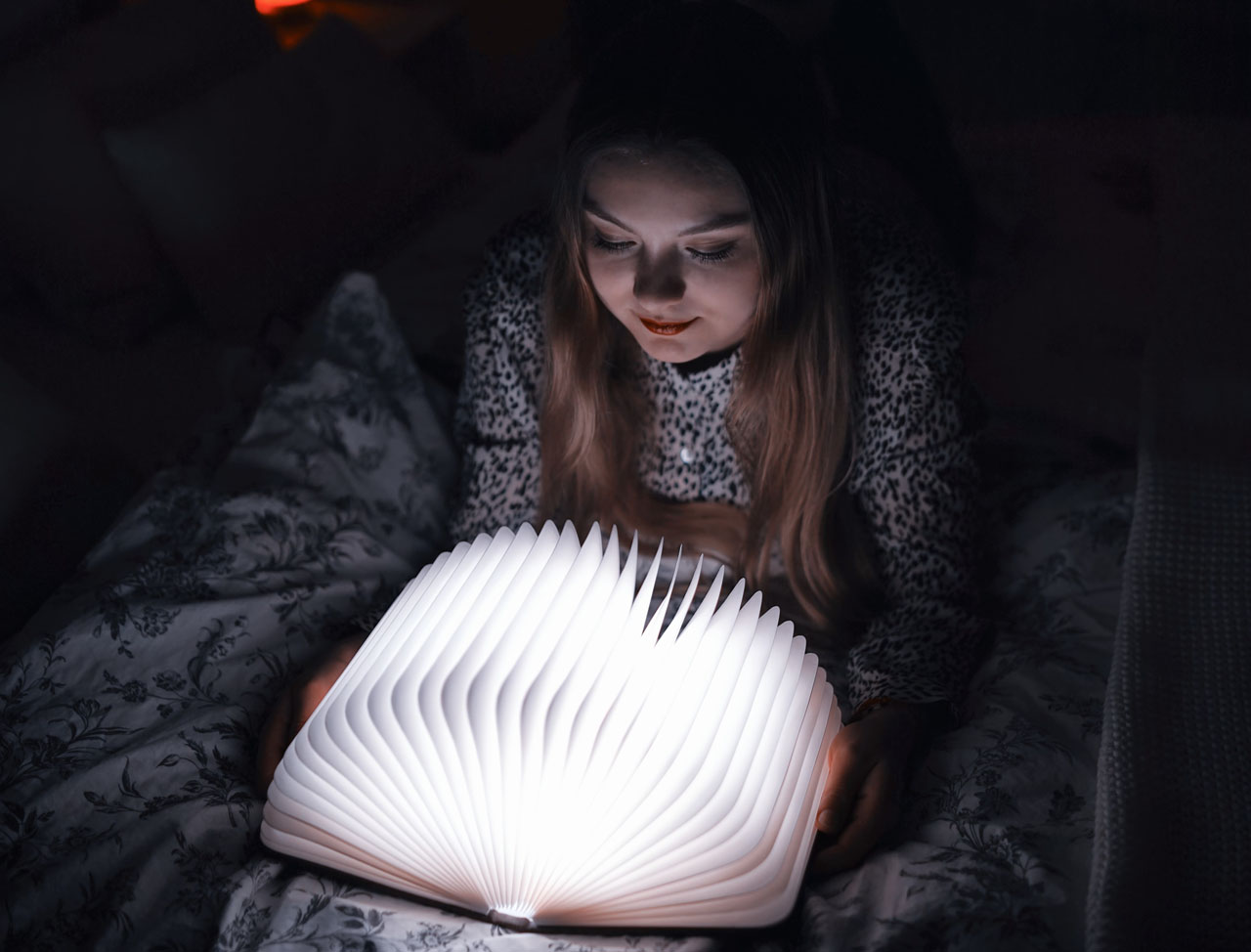 23. Book Light
Do you room with a bookworm who has a tough time putting down an exciting novel? Or a nightowl who starts homework just before midnight? Either way, you're both sure to appreciate a book light. Most book lights are small, compact lamps that easily clip onto books or headboards. However, if you're roomie loves novelty gifts, a wooden, foldable LED "book of light" is the way to go!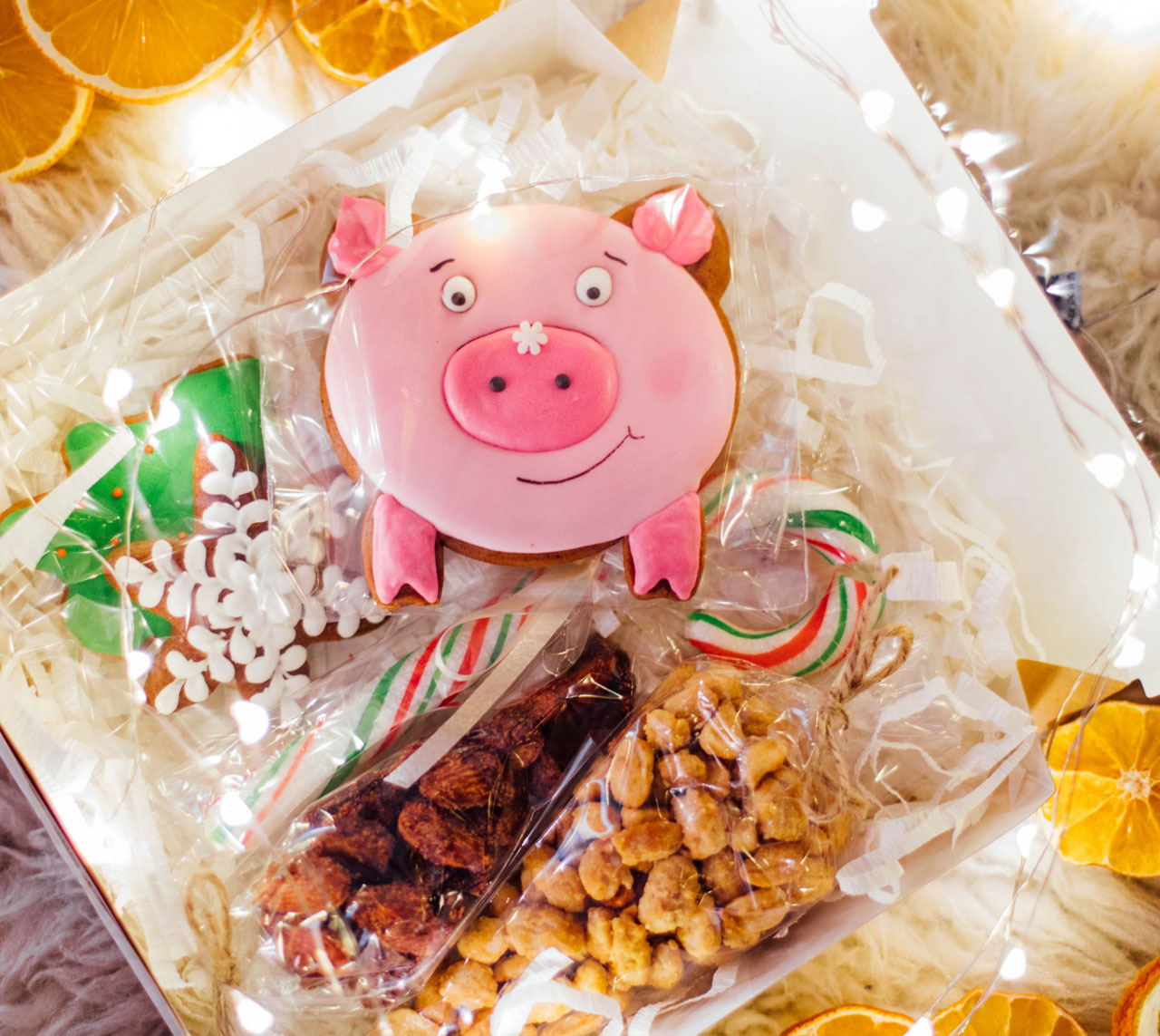 24. Snack Package
What roomie wouldn't appreciate a collection of favorite snacks with a holiday twist? Put together a thoughtful care package filled with sweet and salty treats, including gourmet nuts, holiday cookies, and candy canes. If they live far away from campus, they'll appreciate having something to snack on while traveling by bus, train, or plane to get home for the holidays.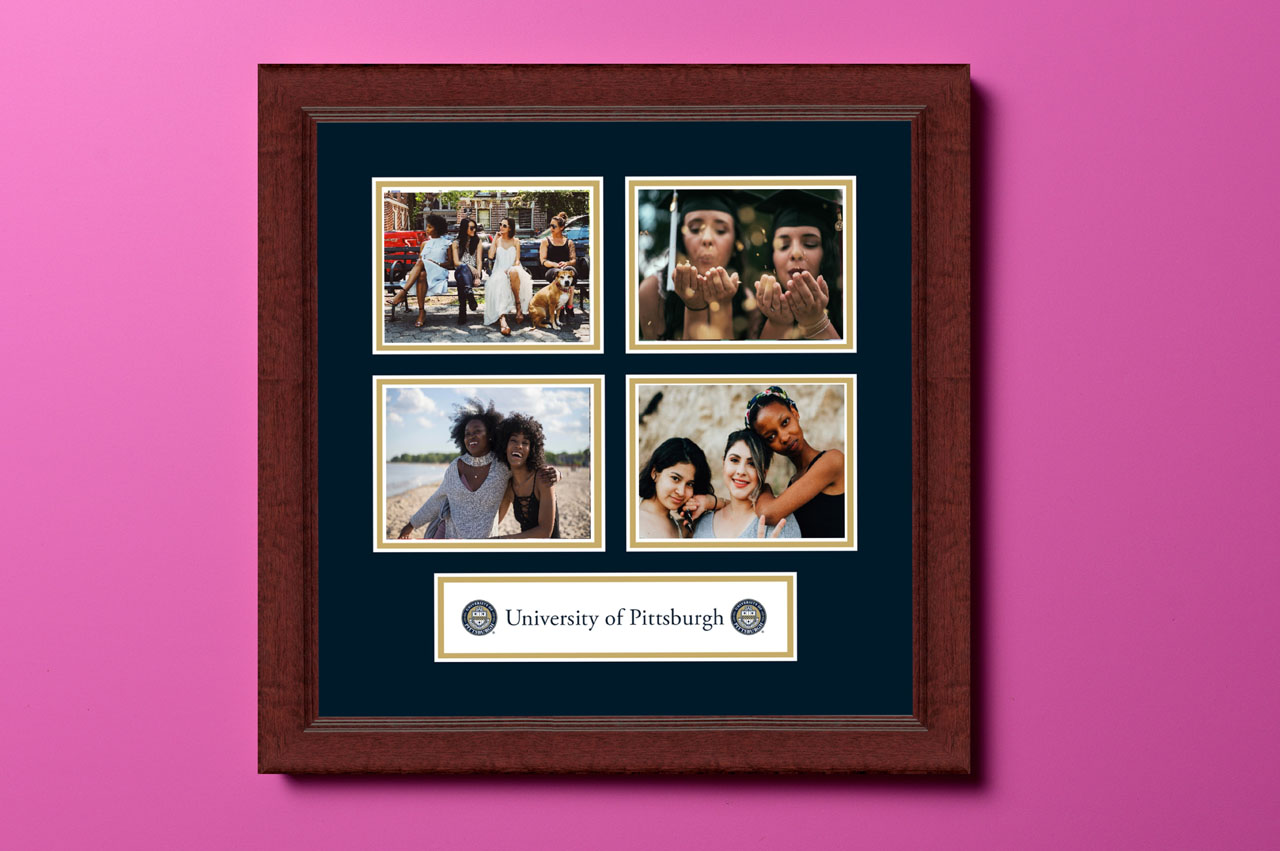 25. Custom Photo Frame
Finally, if this is going to be your last winter holiday together before graduation, then a custom photo frame or photo collage frame featuring favorite memories of you and your roomie since you started college or first moved in together is a thoughtful, personal gift idea they're sure to cherish. Maybe your roomie has been with you since day one, or perhaps you met them further along into your degree program when you changed living arrangements. Either way, if you've had some fun moments that have made your college experience what it is today, you've probably got plenty of photos, too.
When it comes to getting the perfect holiday gift for your college roommate, there are so many options. From diploma frames and collage frames to lip balms and face masks, you're sure to find just the right gift to suit your roomie's personal style!
Share this post