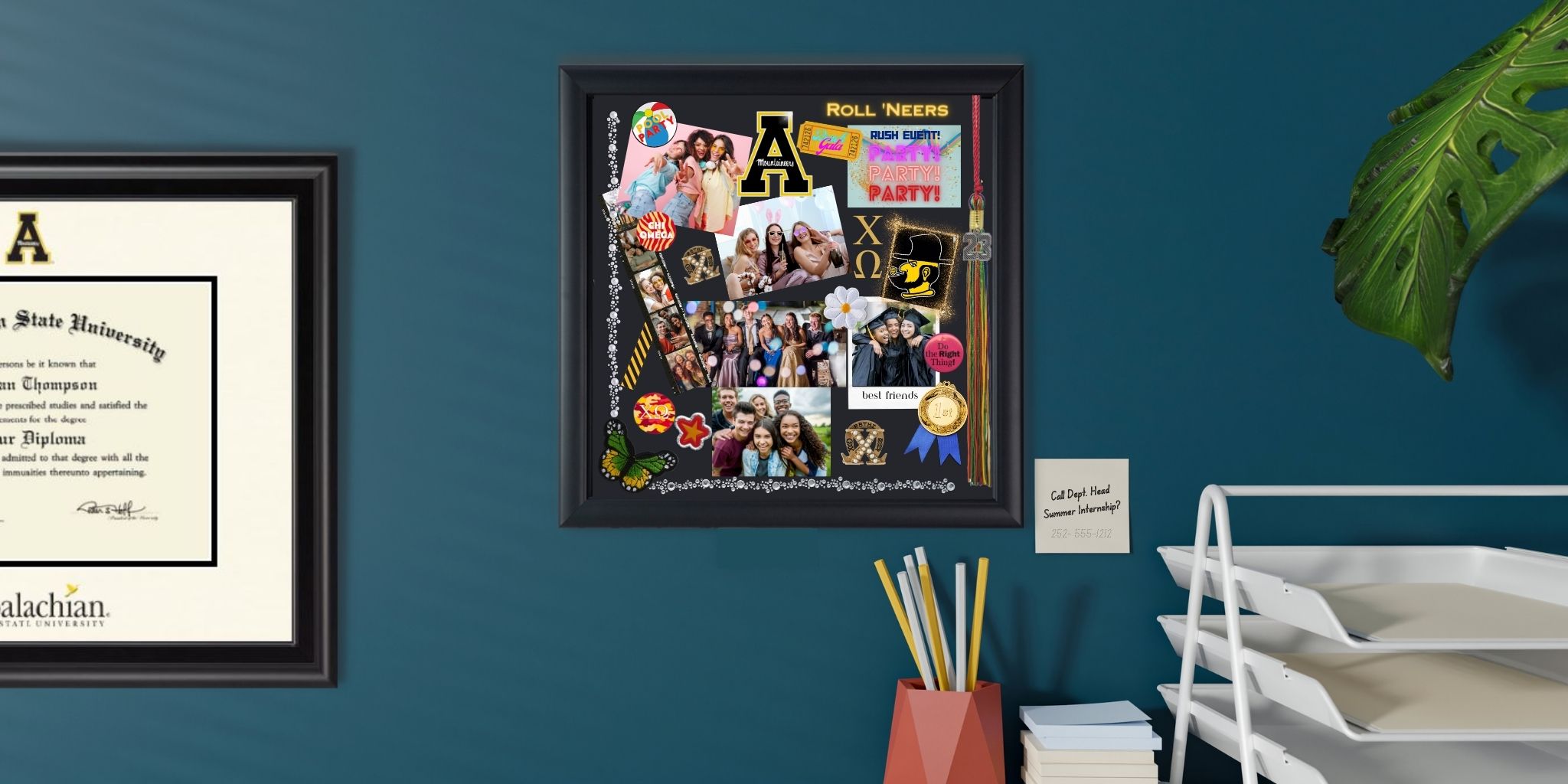 Shadow boxes are essentially deep-profile frames that contain carefully arranged objects, artwork, and mementos. These items are enhanced by the interplay of light and shadow. Designs can range from minimalist compositions to complex and intricate creations, each presenting a distinct theme. The principles of how to make a shadow box transcend the limitations of traditional flat artwork and allow for immersive, multidimensional experiences.
Shadow boxes are popular in interior design, home decor, museums, galleries, and personal collections as a way to showcase and celebrate cherished objects and memories in a unique and artistic manner. Learning how to create a shadow box and show it off to its best advantage is a fun and rewarding craft.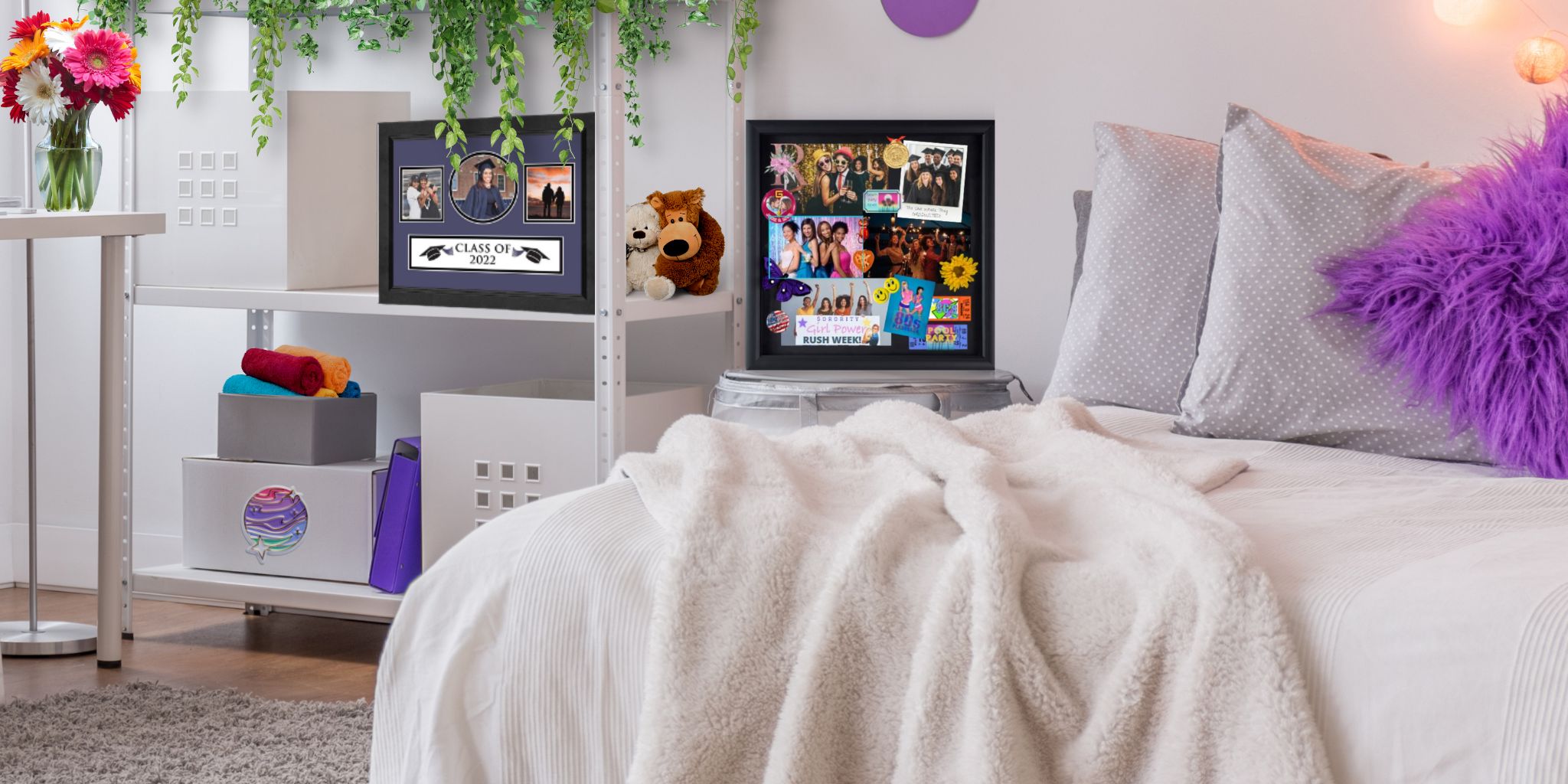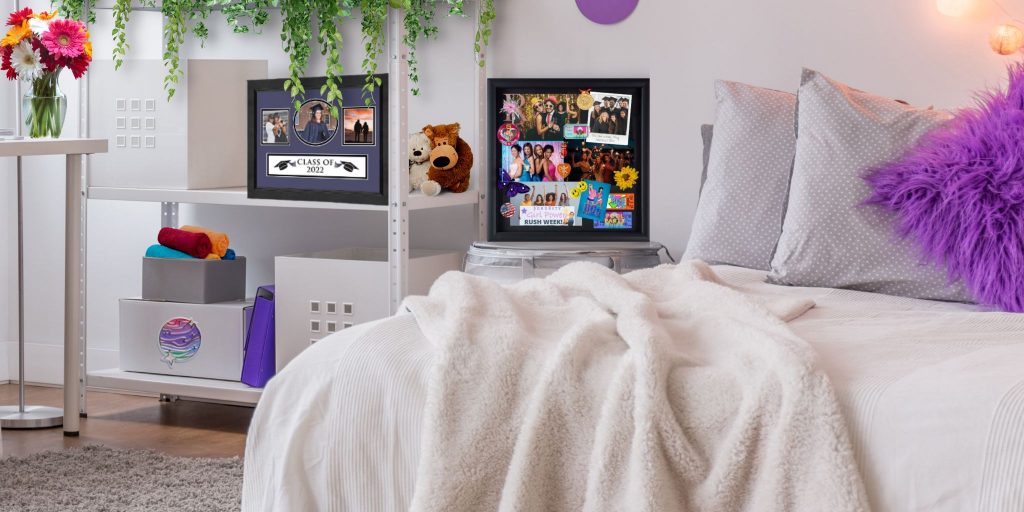 What is a Shadow Box Frame?
You may have found this article by searching a simple question: what's a shadow box? It is a framed, shallow, and enclosed display case that is typically used to showcase and preserve three-dimensional objects or memorabilia. It is designed to create depth and dimensionality, allowing objects to be arranged in a visually appealing and meaningful way.
The term "shadow box" originates from the way the objects cast shadows against the background, adding visual interest and depth to the display. By enclosing the items in a protected case, shadow boxes also help to preserve them by shielding them from dust, dirt, and potential damage.
We know how to build a shadow box frame, because we use only the highest-quality materials. We start with archival-quality, acid-free mounting and backing boards. The mounting board is typically a solid black mat to enhance the presentation. Acrylic glazing is how to make shadow boxes protective against UV rays. The objects or items to be displayed are placed inside the box are a mix of flat and 3-D objects, creating a pleasing arrangement with a sense of depth.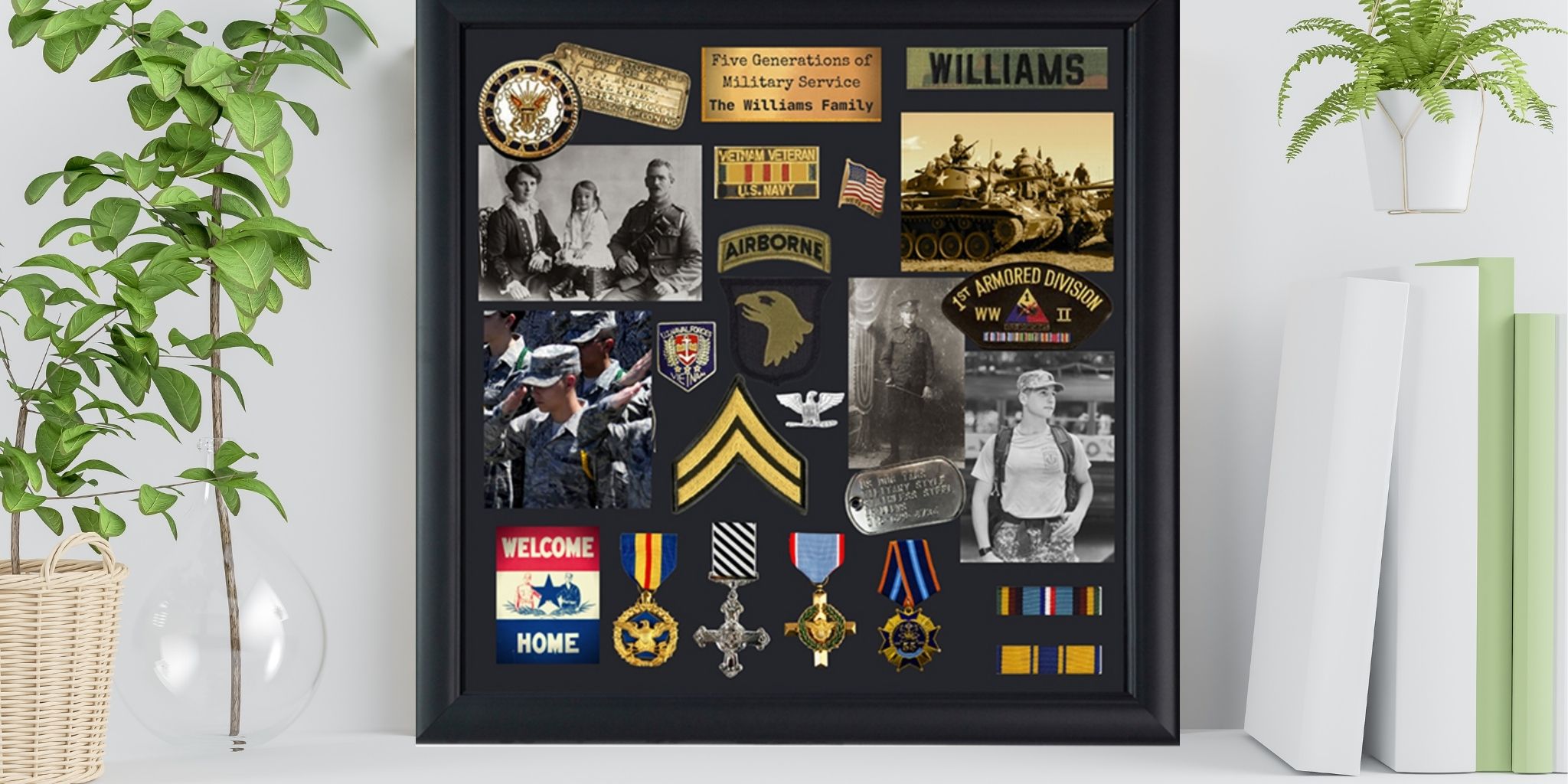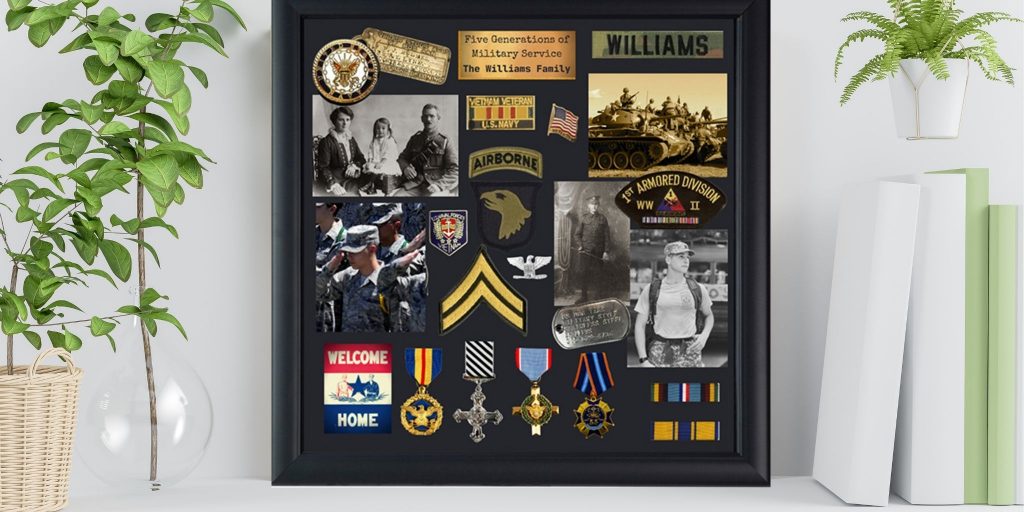 What to Put in a Shadow Box?
Half the fun is learning how to make a shadow box frame that's uniquely your own. Shadow boxes are commonly used to display various types of memorabilia, such as awards, medals, military patches, wedding mementos, baby keepsakes, collectibles, or any items that hold sentimental or historical value. They can also be used for thematic or decorative purposes, allowing you to create visually appealing compositions with objects that share a common theme or story.
A graduation shadow box is a terrific gift for a high school senior. They'll be obsessed with how to make a memory shadow box filled with prom memorabilia, dried flowers, homecoming tickets, and commencement photos. Plus, graduation shadow boxes filled with their favorite memories from home makes a great freshman dorm room accent. Best of all, college students can change their shadow box photos seasonally to reflect fun events and photographs from each semester.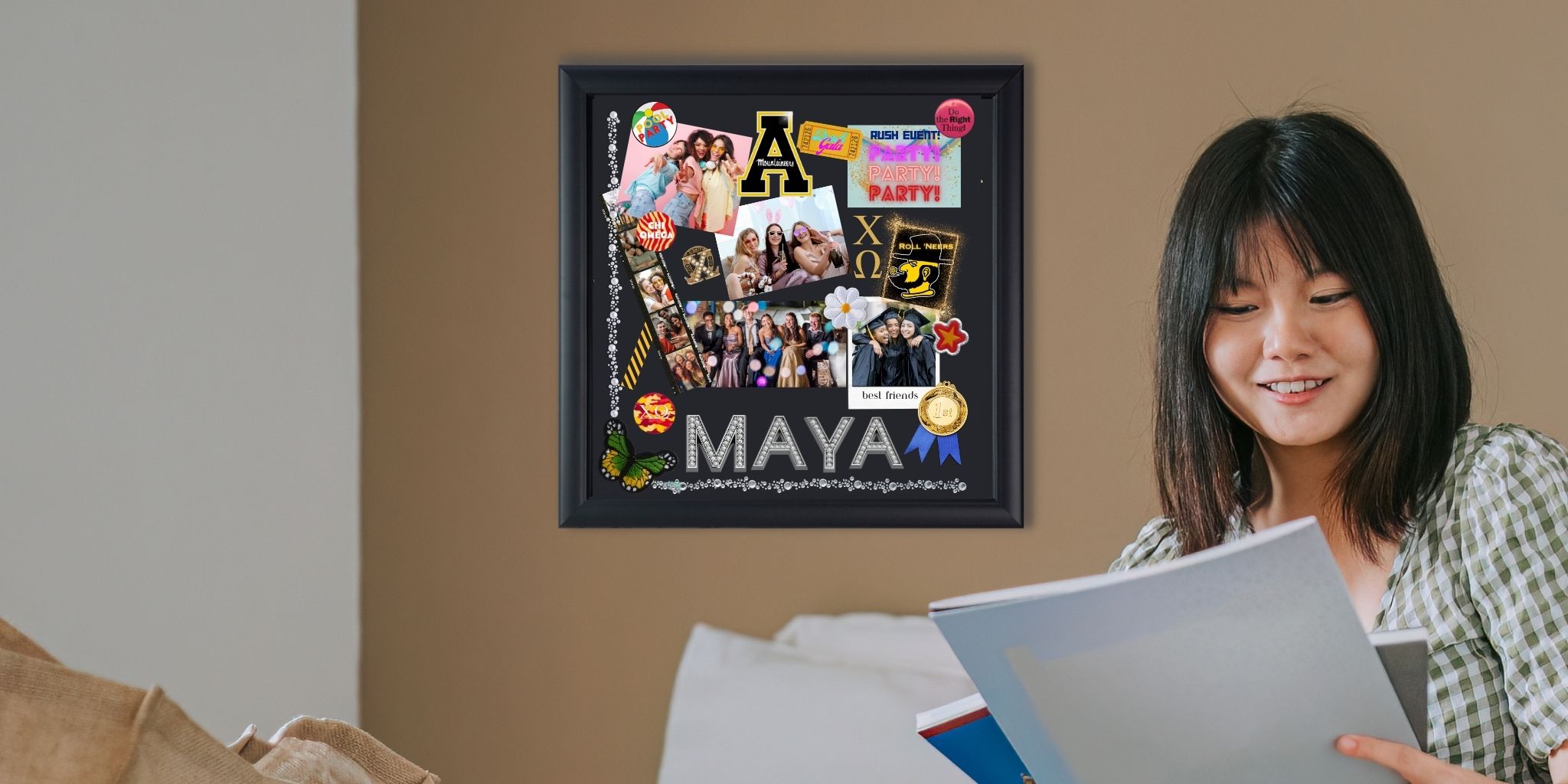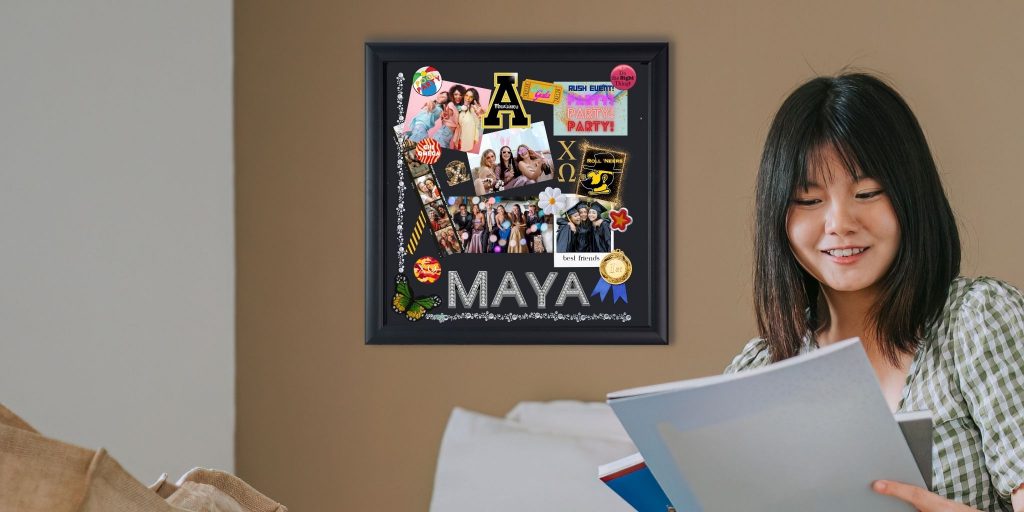 Where to Buy Shadow Boxes
Do your homework when looking for shadow boxes for sale. As for Church Hill Classics, we've been in the custom framing industry for more than three decades. We use only museum-grade materials and handcraft each Keepsake Shadow Box Frame from start to finish. Obviously, time-honored framing is not something you'll find in a Hobby Lobby shadow box.
And, Church Hill Classics has a Professional Picture Framing Association member on staff. This can't be said about the mass production of Michaels shadow boxes. We don't sell cheap frames. We start with raw materials sourced by vendors who practice reforestation efforts. We craft each and every frame in our Monroe, Connecticut facility with intention and great care. It's why you know you're buying quality frames that are built to last.
How do you make a good shadow box that is also eco-friendly? Each one of our deep-profile frames features our black Obsidian moulding, which is crafted of 100% American recycled wood. This sleek and modern frame sets the stage captivating artwork, dynamic stories, and three-dimensional compositions.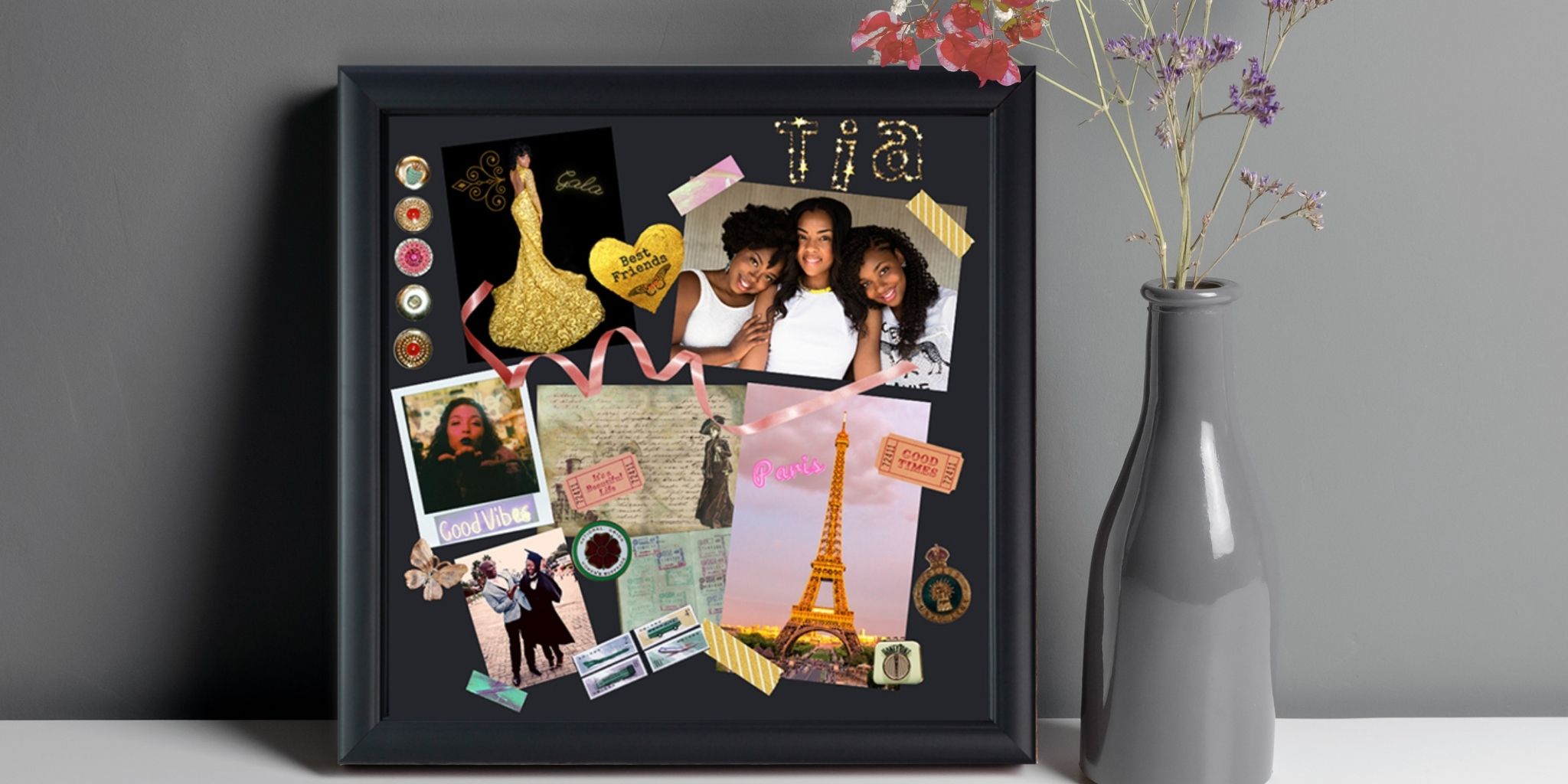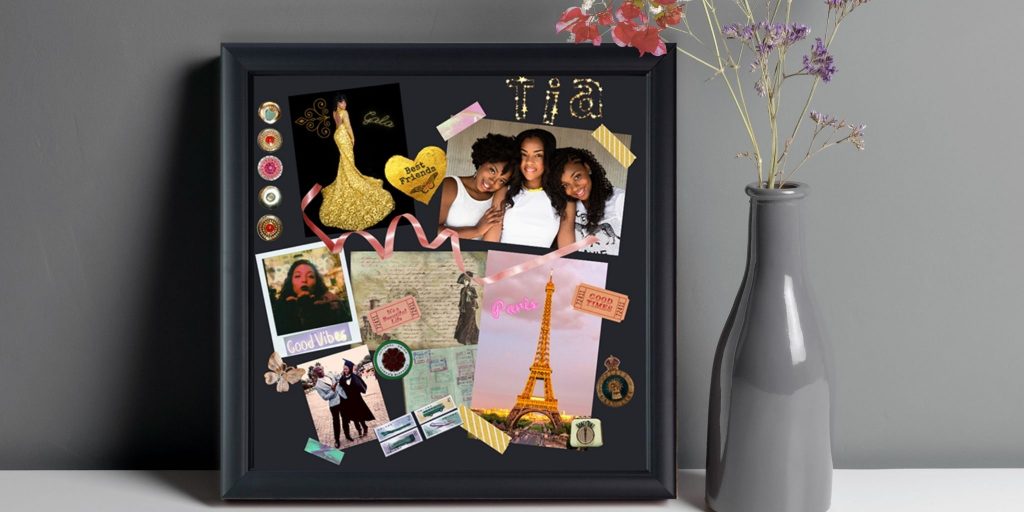 How to Decorate a Shadow Box
One of the most compelling aspects of shadow box designs is their ability to tell a story or capture special moments in your life. By carefully selecting and arranging objects within the frame, artists can communicate narratives and evoke emotions. Whether it's a personal memory, a historical event, or an abstract concept, shadow boxes offer a platform for artists to express their creativity and invite viewers to engage in a visual journey.
Some decorative materials you can use as accents in a shadow box craft include fabric, wallpaper, scrapbook paper, or textured cardstock. Gather trinkets that hold personal significance or that match a seasonal theme or special occasion. These can include photographs, ticket stubs, postcards, small figurines, jewelry, medals, shells, dried flowers, or any other items you wish to display.
Finally, consider embellishments such as ribbons, lace, buttons, beads, patches, sequins, stickers, and small artificial flowers. These can add texture, color, and visual interest to your composition. Wondering how to secure items in a shadow box? Use decorative washi tapes for vibrant accents. Removable glue dots are also a good technique when it comes to how to attach items in a shadow box.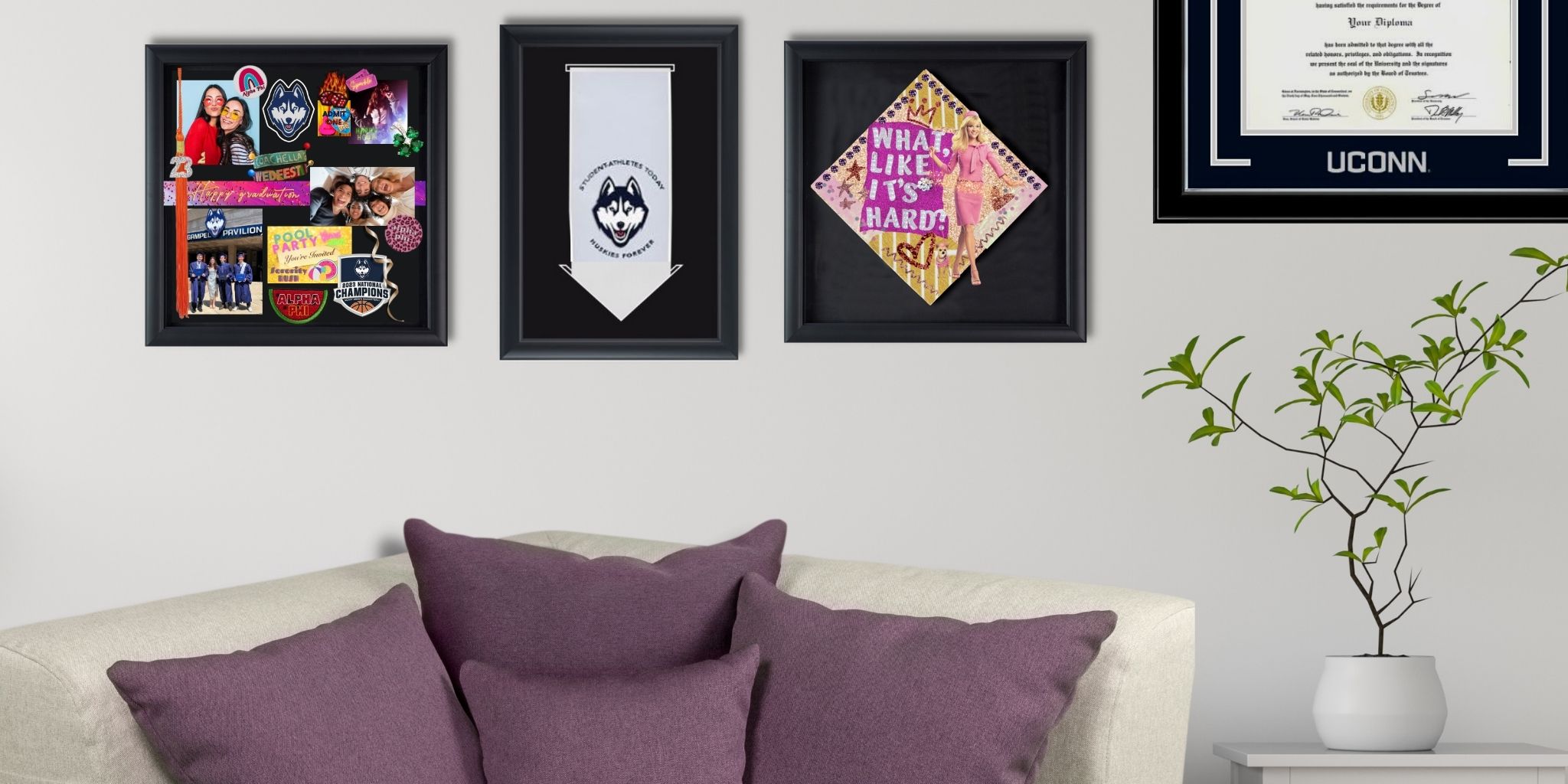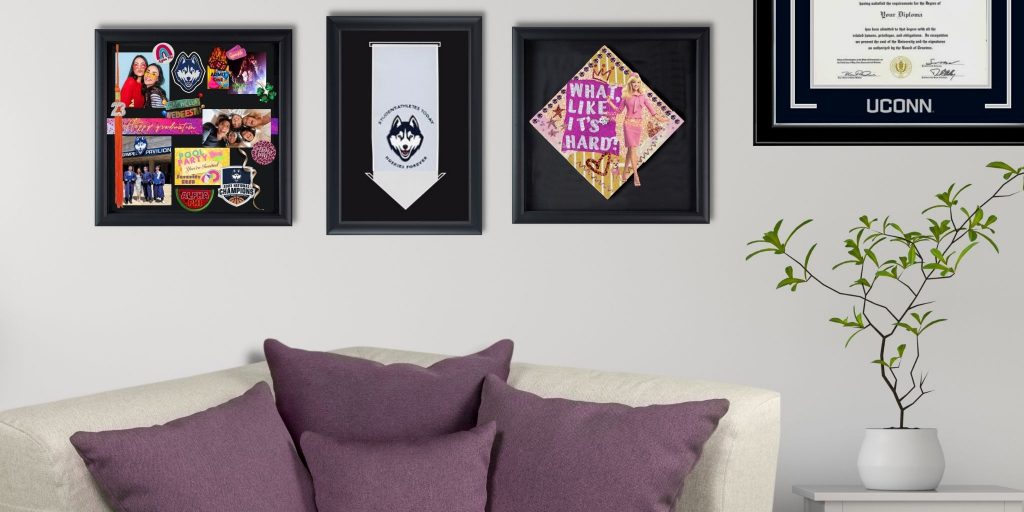 Shadow Box for Graduation
Gifts
A deep-profile keepsake frame is a great way for alumni to celebrate their college memories and to preserve them for years to come. But in addition to displaying photos and mementos, consider one of these companion graduation shadow box ideas.
For colleges that allow their graduates to decorate their mortarboards for the ceremony, Graduation Cap Shadow Boxes will protect their delicate works of art. They worked hard on this piece of college regalia, so be sure to safeguard it for generations to come. Church Hill Classics' grad cap frame features a perfectly sized die-cut hole that securely locks their mortarboard in place!
Did you wear a customized stole or an honors medallion at commencement? These are the most coveted regalia accessories! Give them a place of prominence in our 2-in-1 Graduation Stole & Medallion Frame. This frame boasts reversible black or white mats to ensure the color of your medallion or stole will pop against the background you choose. It also features a V-slot or single-slot mats, allowing you to choose the best display area for your regalia.
Best of all, all of these shadow box graduation frames feature our black Obsidian moulding. Consider a grad pack bundle for your favorite grad. Or, collect them all for a stunning wall display that your family will treasure for a lifetime.