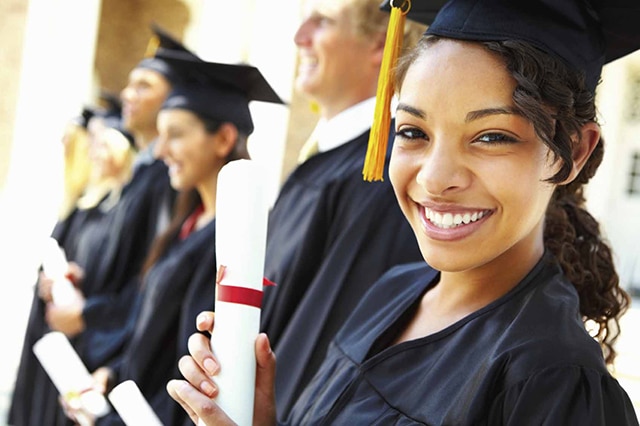 If you're the relative of a graduating senior or have a son or daughter preparing for commencement, you're probably experiencing many emotions this time of year. Graduation is one of the most important ceremonies your child or loved one will ever experience. Of course, you'll want to capture every moment and heartfelt emotion during this event, so there's definitely one thing you'll want to get a handle on before commencement: how to take better graduation photos! Follow these pro tips for snapping all the special moments at commencement.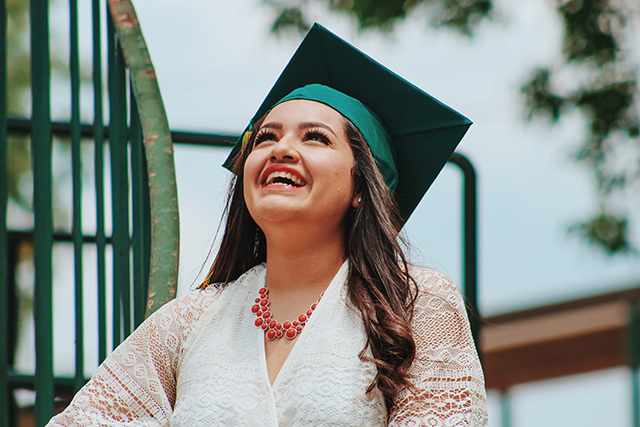 Take Candids
If you're using a digital camera, just keep clicking and getting as many photos as possible. You can always be selective later, deleting the shots you don't like and editing the ones you do. The more shots you take, the greater the chances of capturing a perfect candid moment. Consider shooting photos of:
The grad-to-be trying on his or her cap and gown for the first time.
Teachers, professors, speakers, or honorary graduates enjoying the ceremony.
Friends and family members waiting for your loved one to get his or her diploma. Get up close to capture the anticipation and pride in their faces!
Their group of college friends hugging, waving, decorating their caps, or sharing a quiet moment together. For posed group shots, it can be hard to get everyone in the shot looking at the camera lens at one time. To eliminate this, set your camera to continuous shooting mode, which will let you snap multiple shots very quickly and increase your chances of capturing everyone looking at you with eyes open.
The moment they receive their diploma, shake hands with faculty, and move the tassel over on their cap.
The newly anointed alumnus or alumna opening his or her first college grad gift.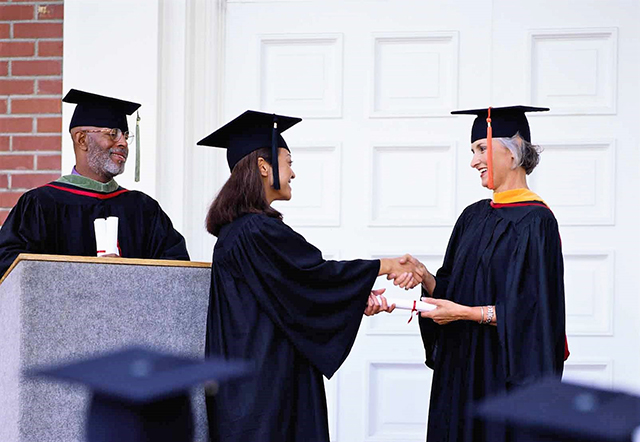 Get Close
If you don't have assigned seats, arrive at the ceremony as early as possible to ensure you get good seating. If you're able to get up and move closer to the stage when your grad receives his or her degree that's ideal, as long as you aren't interfering with the ceremony or getting in the way of other photographers. Your best bet is to bring a good telephoto lens to the ceremony. In general, zoom in closer than you think you should to get really emotional shots. Close in on faces to capture those great expressions and emotional connections between people.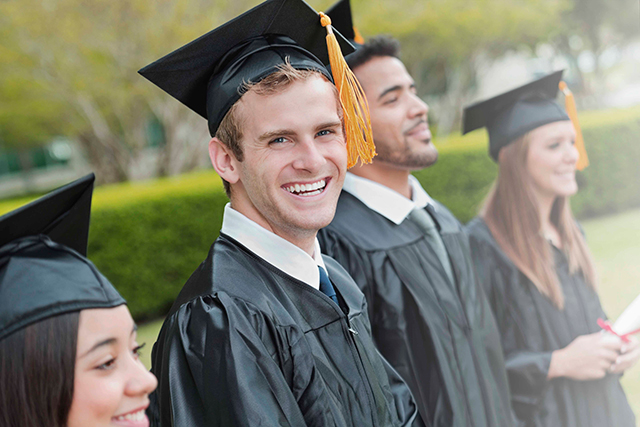 Use Cell Mates!
Have your loved one ask friends who are also graduating to snap photos on their cellphones during the event. They may be seated closer to the stage or be on the aisle, which can offer them unique vantage points from their sea of caps and gowns. The friends can reciprocate for each other, especially if names are called alphabetically and they're in different call groups going to the stage. Plus, you'll get photographs from different angles and perspectives to add variety to your graduation photograph collection.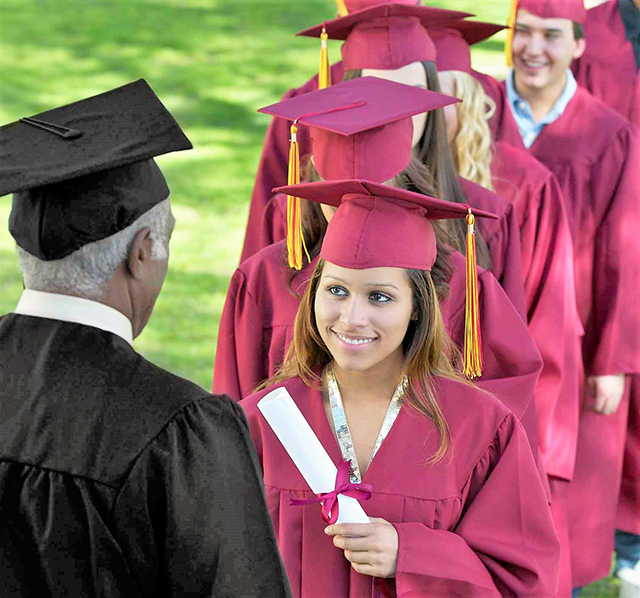 Consider Lighting
If the graduation ceremony is inside, keep in mind that a flash typically only captures a ten-foot range, so try to get as close as possible to the stage or podium. If it's an outdoor ceremony, keep the camera in flash mode. This will eliminate unwanted shadows on faces. If it's very sunny outside, make sure the sun is not directly behind you (the photographer) so that your subject doesn't have to squint. Angle yourself so that the sun is behind you but a bit to the side.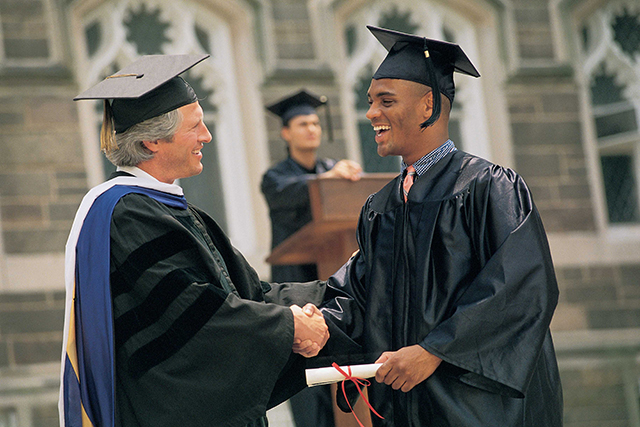 Focus on What Matters
Before attending graduation, make sure you find out if the school hires a professional photographer to take shots of students as they receive their diploma and shake hands with the principal or dean. If so, don't stress about getting the perfect onstage photograph. Instead, soak in that amazing moment with your own two eyes instead of through the lens.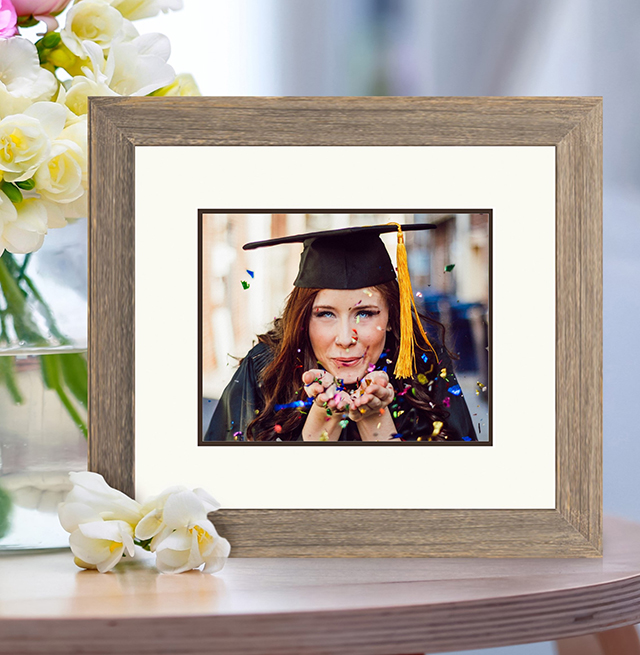 Design Graduation Photo Frames
Whether they're professional shots or a mix of favorite candids you took with your own camera, you'll want to frame those treasured memories for your home or as keepsake gifts for the parents of the graduate. Create your very own custom photo frame by mixing and matching frame styles, mouldings, and mats to match the recipient's home or office decor or to complement your grad's personal style.