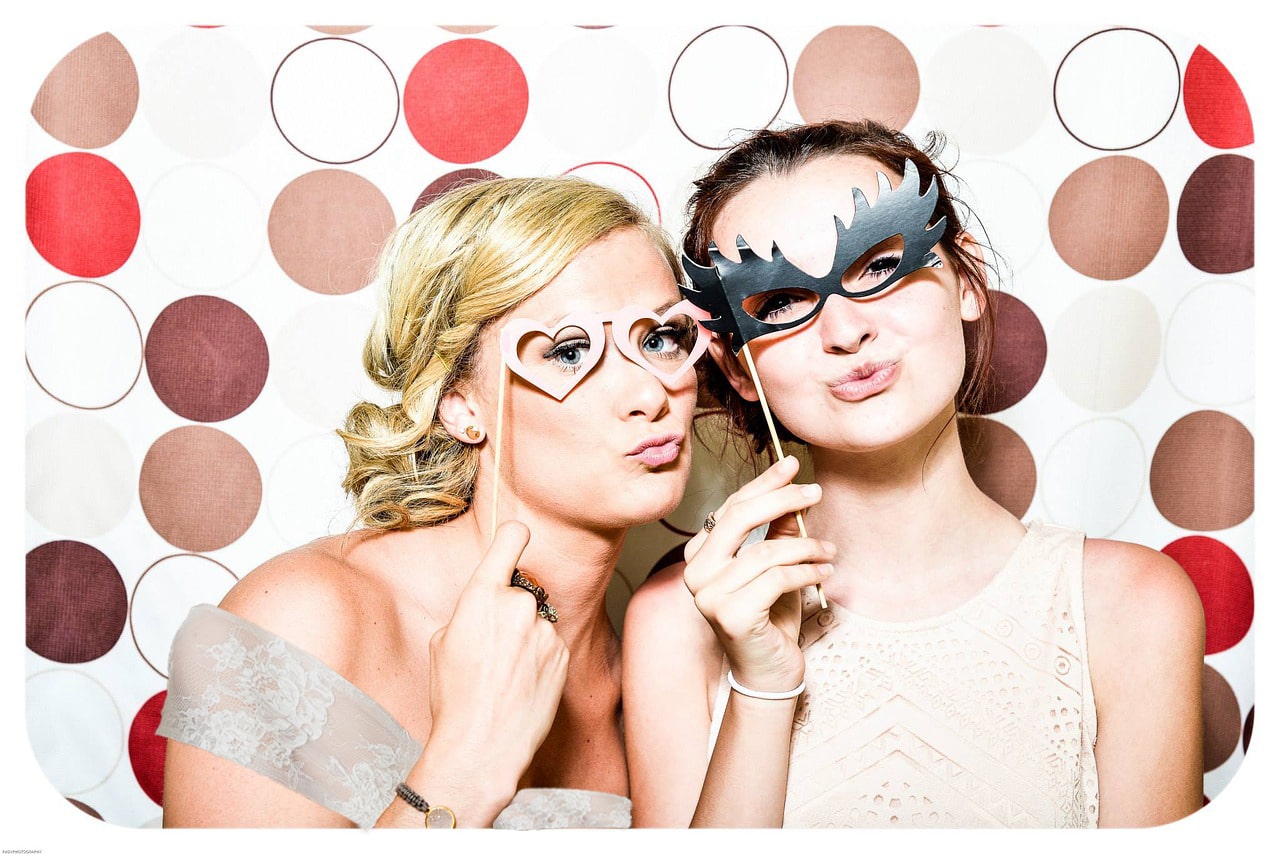 Once the ceremony is over, the gown and decorated grad cap are put away, and the diploma is either in hand or soon to be mailed…it's time to celebrate with a graduation party! There's so much to consider when planning a party, so it's best to get started as early as possible. Here are some helpful tips to help you prepare for the big day.
1.) Pick the party location
The first order of business is deciding where you'd like the party to be held. Do you want to hold it at a park, a health club, a restaurant, church hall, or community center? If you're going to rent a venue, you'll need to contact them right away to secure a date and to find out the maximum number of people you can have in attendance. If you're going to use your home, you'll need to decide if you need to rent a tent, tables, chairs, and perhaps even a large coffee machine.
2.) Create your guest list
Next, make a list of all the people you'd like to invite. Of course, you'll definitely want family and school friends in attendance, but you may also want to invite teachers, neighbors, family friends, or members of your church or synagogue. The number of guests will impact the amount of food needed as well as the number of chairs and tables you'll need at your venue or at your house. If you can't have everyone at your home at one time, consider hosting an open house grad party.
3.) Send out invitations
While it's socially acceptable to invite people to a graduation party through Facebook or Evite.com, your best bet for an accurate headcount is to send out invitations via the U.S. Postal Service or personally hand out homemade invites. On average, only about 10% of people invited through Facebook actually attend a party, whereas those given paper invitations are more likely to RSVP and attend.
4.) Have a backup plan
If the party is going to be held outdoors, be prepared for less than ideal weather and have a backup plan. For a home party, that may mean renting a tent in case it rains or moving the party indoors. Many rental companies not only rent tents but also tables, chairs, linens, dinnerware and flatware, karaoke machines, popcorn machines, and even games.
5.) Choose the right menu
Are you confident that you'll be able to prepare and cook enough food to accommodate your guest list, or will you have your graduation party catered? If you decide to have the party catered, your best bet is to ask friends and coworkers for recommendations. Then, make sure you shop around for the best prices and ask each caterer for their references. To save money, consider having just the dinner entrees and side dishes catered and providing the appetizers and desserts yourself. Other special touches could include bowls of Jelly Belly jelly beans in your school colors or personalized M&M's.
6.) Choose a theme and decorations
Next, consider how you want to decorate for the party. Are you interested in using decorations in your college's school colors, or would you prefer to go with a specific theme, such as luau, western, Mardi Gras, casino, Hollywood, carnival, sports, or masquerade?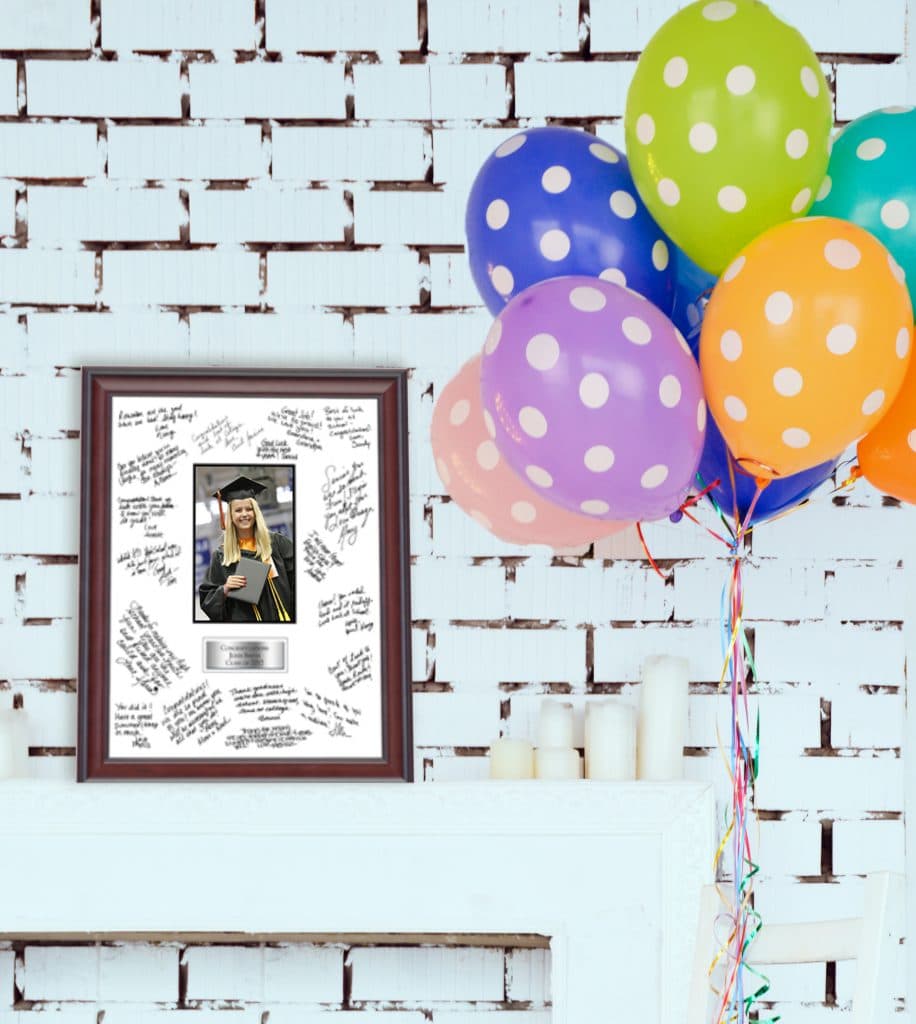 7.) Buy an autograph frame
This is a once-in-a-lifetime celebration, an momentous event that you'll be sharing with your closest friends, family members, and coworkers. Every person on the guest list has had an impact on your life, each in a different way, and many have traveled far to show their support and love. Commemorate this milestone occasion by asking guests to sign an autograph frame featuring your graduation photo. You'll treasure their heartfelt messages and words of wisdom in this special framed keepsake for years to come.
Whatever you decide, we hope you take the time to savor every moment at commencement and at your well-deserved (and well-planned!) graduation party. You worked hard for that diploma, so have fun celebrating, you earned it!