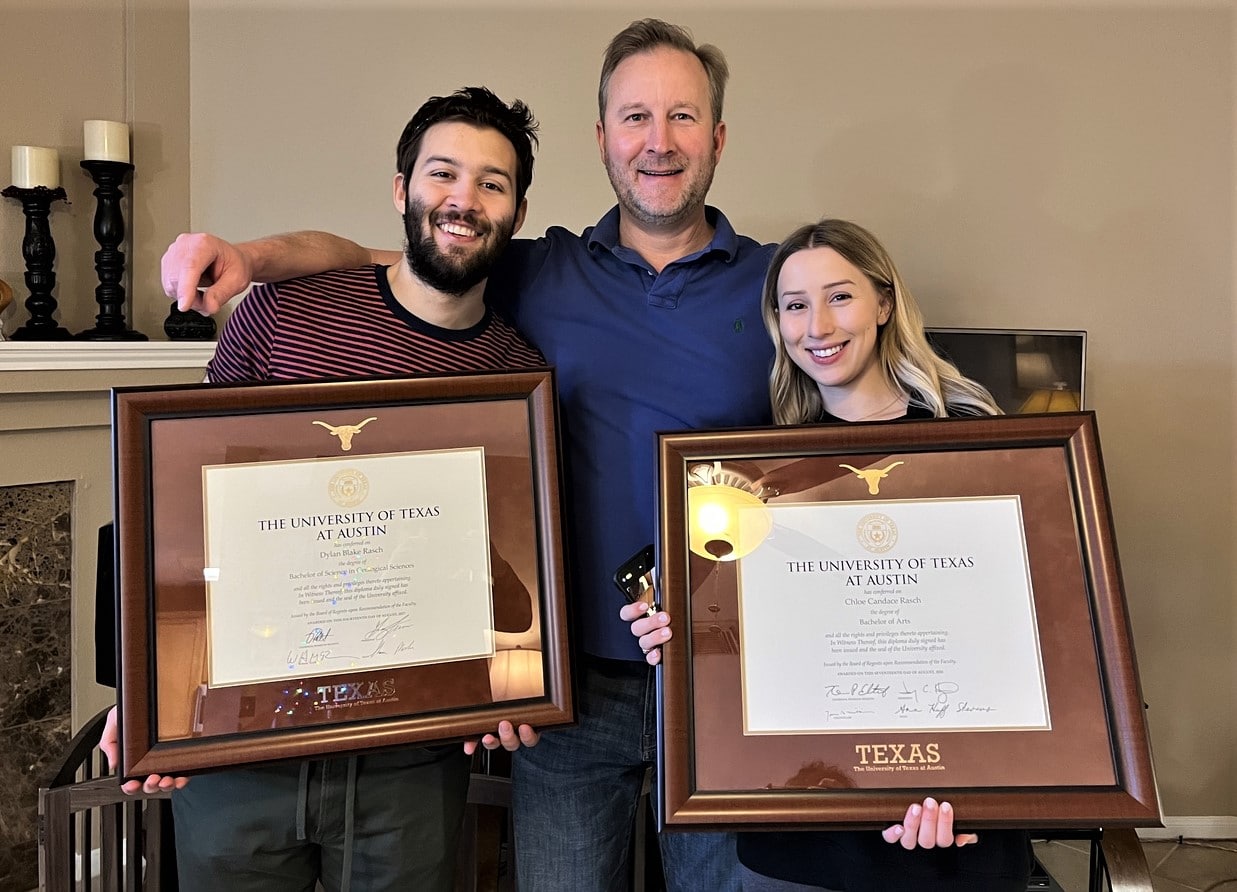 What do grads and dads have in common? When it comes to gift-giving occasions, they can be tough to shop for. Not sure what to get Dad or Grandpa for Father's Day or for a milestone birthday? Looking for a custom-made gift to celebrate your daughter's high school graduation? Check out our Top 8 gifts for dads and grads.
Grad Gift Ideas
1.) Design a diploma frame.
With our custom online moulding and matting tools, you can tailor our signature diploma frames to suit your high school graduate's personal style. How about framing her senior portrait alongside her diploma? Or giving him a diploma display that includes his grad cap tassel? You can even add a state seal medallion, an embossed school mascot, or a custom-engraved gold plate, the possibilities are endless!
2.) Capture treasured memories.
Adjusting to new surroundings is hard, so why not send them off to college this fall with favorite high school and family memories? Brighten a dorm room with one of our Keepsake Shadow Box Frames, which are ideal for putting photos, tickets, postcards, and treasured souvenirs on display. It's a great way for freshmen to bring the comforts of home with them, plus they'll love updating items each semester to add their favorite college memories!
3.) Congratulate the sports star.
Your student athlete will love seeing his or her varsity letter framed in a shadow box with your choice of moulding in cherry, walnut, black, or cherry with inner gold lip. To showcase their school spirit, select mats in their team colors and add an embossed school mascot, sports insignia, or graduation year in silver, black, or gold.
4.) Frame Their Graduation Stole.
Today's grad regalia is more than just the cap and gown. In fact, these days it's all about the graduation stole, the hottest trend in commencement apparel. Graduation stoles may feature a senior's academic honors, club membership, Greek organization, or reflect their identity or personal interests. They're a great way for students to showcase their unique personalities and club affiliations on graduation day. Preserve and protect this special keepsake with a graduation stole frame! These handcrafted shadow boxes make unique and memorable grad gifts.