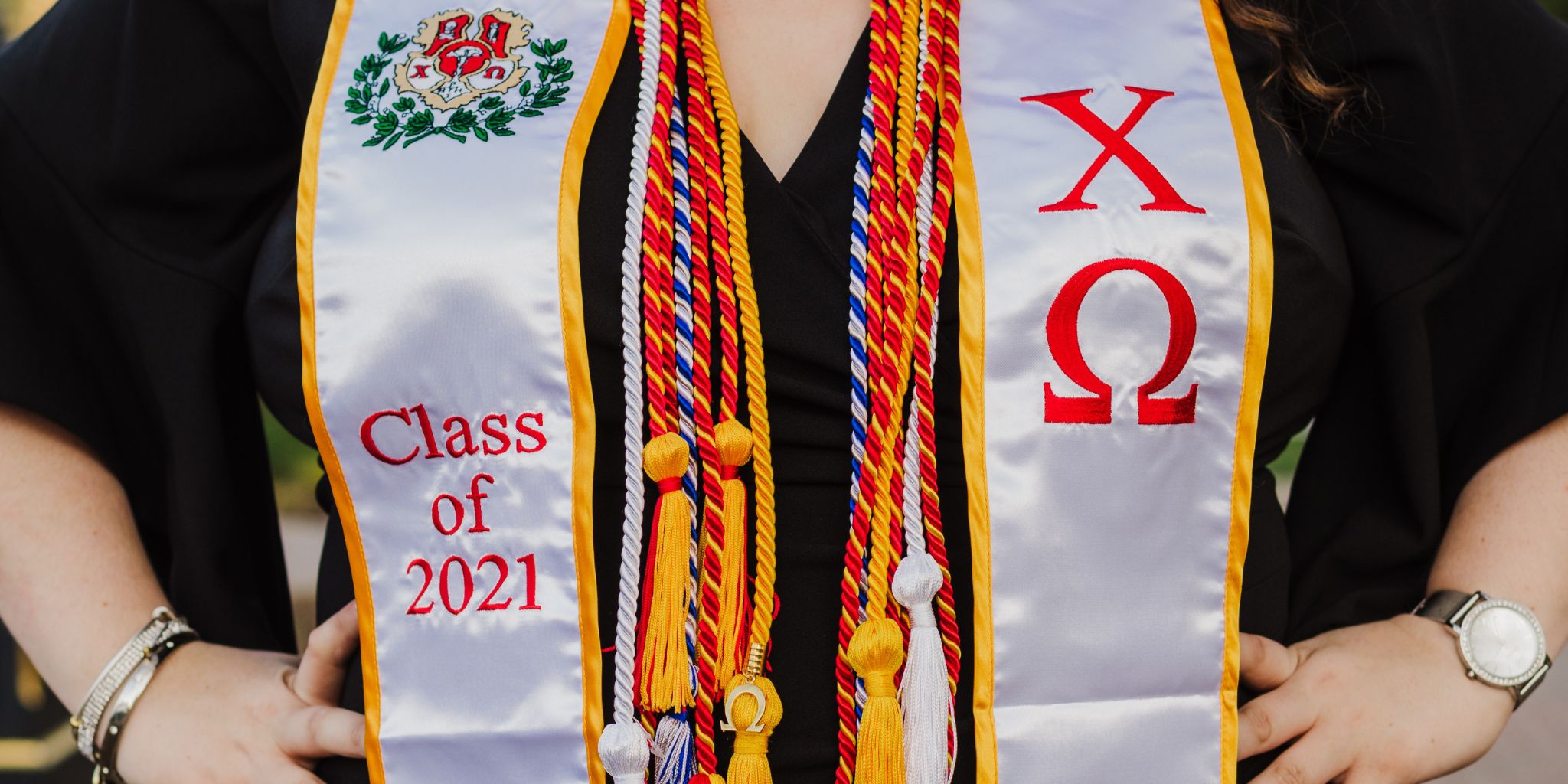 Are you a high school freshman taking notes at your orientation of prospective graduation honors to attain? Or are you a college senior, finishing up your studies and preparing for the upcoming commencement ceremony? Perhaps you're a parent of a student and are wondering what notable pursuits your child could invest in during their time at school. Or maybe you're simply a spectator at a graduation ceremony, wondering what the colorful cords are draped around the necks of recent graduates. We're here to explain the graduation cords meaning for 
Graduation cords, also known as honor cords, are colorful strands of braided cord with tassels at each end, worn around the neck of a graduating student. These cords are symbols of academic or extracurricular distinction. They're not given to all students, but they must be earned. Graduation stoles and cords are examples of regalia that showcase students' stellar achievements.
What Kind of Graduation Cords Are There?
The colors, uses, and different honor cords meanings vary greatly by institution and location. One might receive an honor cord for maintaining an impressive GPA, excelling in a specific area of academic discipline, being a member of an honor society or Greek association, or achieving a particular number of volunteer hours. 
Some schools might give out cords to acknowledge members of academic clubs or student organizations. When you join a club based on your passion for science or international languages, make sure to ask if there are any associated graduation regalia that comes with membership. 
Although graduation cord color meaning and kinds vary by institution, there are some common consistencies in cord type. For example, gold cords are typically reserved for those who've proven all-around academic excellence. Or a red, white, and blue braided cord often signifies military honors for ROTC members, veterans, or new enlistees to the Armed Forces. They can also highlight a specific major, like a red honor cord for history or purple for law. 
Benefits of Earning Cords
There are a number of benefits to reap when it comes to earning cords for graduation. One of the most significant is the way your accomplishments stack up when applying to jobs or institutions of higher education. The more achievements and symbolic cords around your neck, the higher chance there is of impressing a hiring committee when they look at your resume. 
Earning cords says a lot about your character to recruiters or admissions offices. By reviewing your achievements they can see that you're dedicated, a hard worker, disciplined, organized, multifaceted, and strive to do well in all areas of your education. Overall, these are a surefire way to stand out in a crowd of applicants and leave a good impression. 
Another benefit of earning honor cords is that people will see them! Seeing you decorated in the fruits of your labor, family members and loved ones are sure to beam with pride as you walk across the stage at commencement. There will be plenty of attention when it comes to the regalia you wear on your graduation day, so make sure to wear it proudly and soak in the moment. 
The last obvious benefit to earning cords for graduation is the sense of pride you feel in your accomplishments. These cords serve as a reminder of all you've accomplished and of what you're truly capable of. You've gone above and beyond to serve your institution and invest in your education. It's not easy to earn such coveted regalia, so give yourself a well-deserved pat on the back!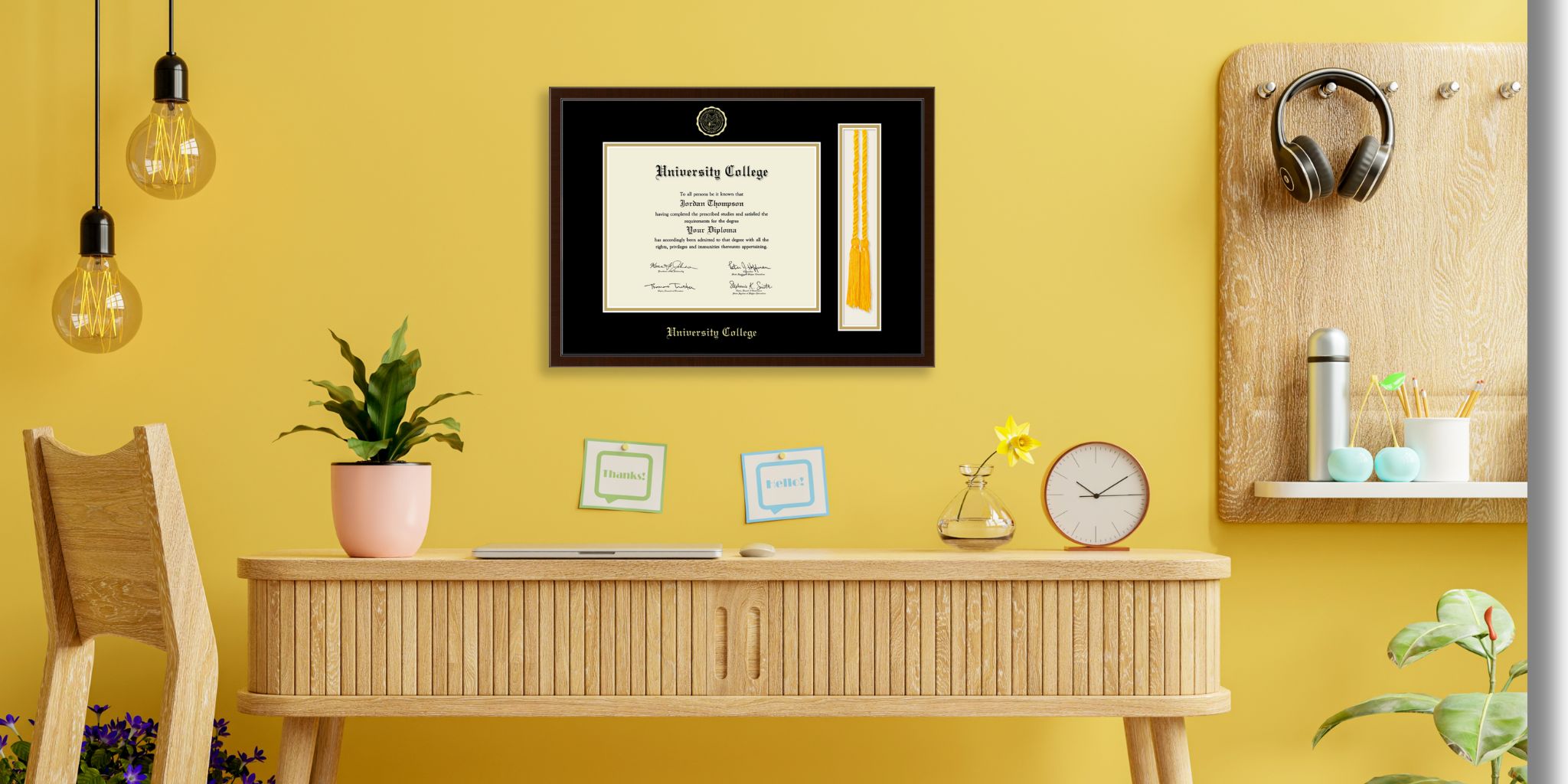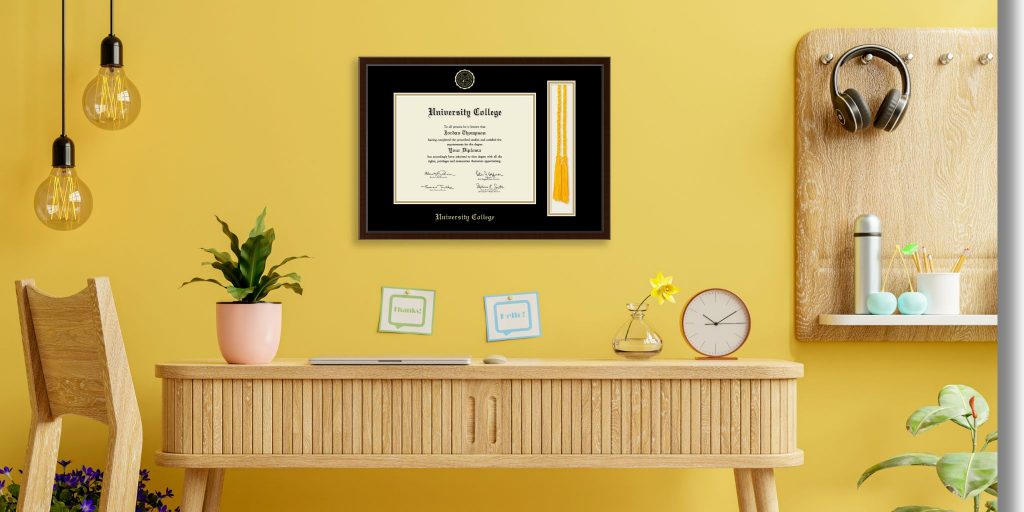 How to Display Graduation Cords
After donning your hard-earned cords at graduation, you might ask, now what? A great way to commemorate your years of hard work and dedication is to display your accomplishments in a custom frame from Church Hill Classics. In fact, our Tassel & Cord Diploma Frame allows graduates to showcase their honor cords alongside their coveted diploma.
Church Hill Classics frames are carefully crafted by hand in our Monroe, Connecticut facility. Our team of professionals will build your custom degree frame with the finest solid hardwood mouldings and museum-quality matting materials, to ensure your valuables will be safely preserved and displayed for years to come. 
The regalia you earn at graduation symbolizes everything you've invested in your education and yourself. As you frame your achievements, know that your experiences have equipped you to go out into the world and make it a better place!