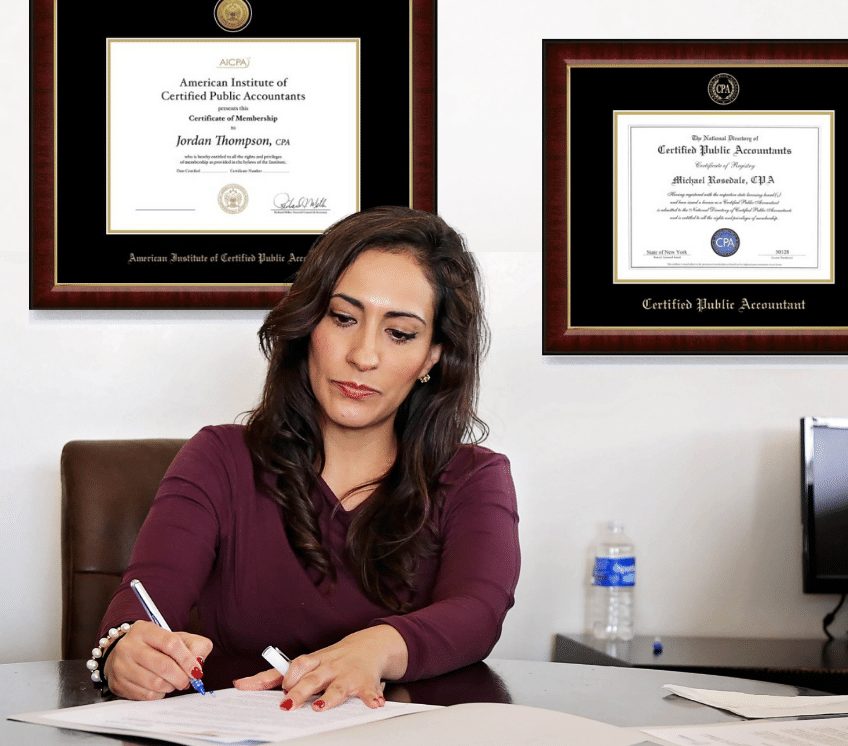 Continuing education after high school is more important than ever to remain a competitive candidate in today's evolving job market. According to the U.S. Bureau of Labor Statistics, people with a currently active certification or license participate in the labor force at a higher rate and have a lower unemployment rate than people without an active certification or license.
Data also suggests that for every additional year of education you complete, your projected lifetime earnings rise. But what about professional certifications and licenses as an alternative to a traditional educational program? Acquiring licenses and certifications signals to busy hiring managers that you are a competitive and committed candidate, and it also gives them confidence in your abilities even at an entry-level position.
It's clear that earning certification or occupational license is an excellent way to demonstrate your level of skill or knowledge for a specific type of job and boost your take-home pay. For example, if you're a certified public accountant, your clients will want to see your credentials in an official CPA license frame and will be doubly impressed if you belong to a professional organization, like the American Institution of Certified Public Accountants. But how do you know what route you should take? Learn more about these professional certification programs and more.
What Is a Professional License?
A professional license is awarded by a local, state, or federal agency and it grants the recipient legal authority to practice a designated scope of a specific profession. As the name suggests, a state license is required in order to call yourself a licensed professional. Obtaining a professional license allows individuals to work in roles that have the potential to impact others' safety, like an electrician, psychologist, or bartender.
Licenses typically require some sort of education, exam, or training requirements, and they can be mandatory for some fields of work. As licenses are primarily issued by state governments, the licensing requirements, procedures, and standards usually vary. Some states may not even require a license for a particular profession. The distinguishing characteristic of a license is that it is issued by a governmental body.
What Is a Professional Certification?
Unlike professional licenses, certifications are issued by non-governmental bodies. These can include professional associations, like the American College of Foot and Ankle Surgeons, or independent organizations such as companies or vocational schools. Like a professional license, certifications offer a standardized credential to qualify someone to work in a particular industry or profession.
Certifications also typically require a certificate program coursework, education, or exams. Some certifications are also the industry standard for advancement in a field of work.
For example, certifications are awarded for particular fields like human resources or project management.
There are three main types of certification:
Corporate
A corporate certification is an internal certification that was created by an organization or corporation and primarily serves to standardize the quality of training that a participant receives. For instance, a digital agency may offer a social media certification for their internal teams to help improve their skills with these platforms.
Product-specific
A product-specific certification is a certification that focuses on building skill or mastery of a product or application. This is primarily used to distinguish candidates in the job market. Candidates can use these certifications to stand out on their resumes. Like if you have earned a Google certification.
Profession
Professional certification is one that teaches candidates the professional standards of practice in a particular field of work, like the American Board of Physical Therapy Specialists.
Many people wonder if professional certifications are tax-deductible. According to the IRS, the initial certifications that qualify you for a new trade or allow you to meet the minimum requirement for a job are not tax-deductible. However, the certifications that are required to maintain or improve your skills in your present occupation are tax-deductible.
It is important to note that investing time and money in a license or certification is not the only way to demonstrate your commitment to your industry or have growth in your career field. Like earning a license or certificate, joining a professional association is another way to signal to hiring managers that you are a dedicated candidate.
And remember that these papers can only get you so far. Hiring managers will expect to see you utilize these skills on the job. It's important that you can back up your certifications and keep your skills sharp even during your job search. If not, you may not last long in the position.
Considering a Professional Association
A professional association is a group or organization made up of members that share the same profession. Doctors who specialize in obstetrics and gynecology, for example, may be members of organizations such as ACOG.
A professional association functions as a network that allows members to stay up to date on the latest news and trends in their industry. They can also connect with other professionals like them. Many are recognized nationally or internationally, unlike a certification or license.
There are many benefits to joining a professional association. Because of the industry-wide recognition, employers often look favorably on individuals who are a part of professional associations. Plus, professional associations may offer activities and benefits that serve as professional development opportunities.
These groups may also be a hub for employment opportunities in the profession. Organizations typically provide information about companies that are hiring for positions within the field of work. Additionally, many associations hold networking events, which can be instrumental in finding the perfect next step for your career.
Membership requirements vary by association, but they often include monthly or yearly dues. Some associations also may require that members hold a particular degree, certification, or license to join. The membership dues paid to professional associations like business leagues, trade associations, professional boards, or other service organizations can be deductible if your employer does not reimburse you.
Framing Your License or Certification
When choosing to join a professional association or pursue a license or certification, you should recognize yourself for your dedication to your career. Proudly display your certificate of membership, your license, or your professional certification in your office or home.
Showcase your success with a license or certification frame that features profession seals. If you are pursuing a license from a state agency, we also offer professional license frames with state seals.
The official state seal medallions and the state name come in gold or silver embossing that is perfect for displaying your accomplishment. Whether you want to frame your child care license or realtor license, our professional license frames are a perfect choice.
Our custom certification frames feature countless professional associations, including medical, dental, and legal, and accounting—including both CPA license frames and CPA certificate frames. The certification frames feature your association name and logo with a variety of medallions and embossing options. Find your organization and display your hard work and commitment with pride in a professional association frame.