Share this post
Whether they're high school seniors, recent college alums, or soon-to-be December or May graduates, earning a diploma is an amazing accomplishment and a great reason to celebrate this holiday season! Think about it: What better time to commemorate a loved one's major milestone than during holiday gift-giving? After all, a made-to-order gift that's built by hand in the USA is the perfect way to show how much you care. Check out our top 5 picks for the best holiday gifts for the grad.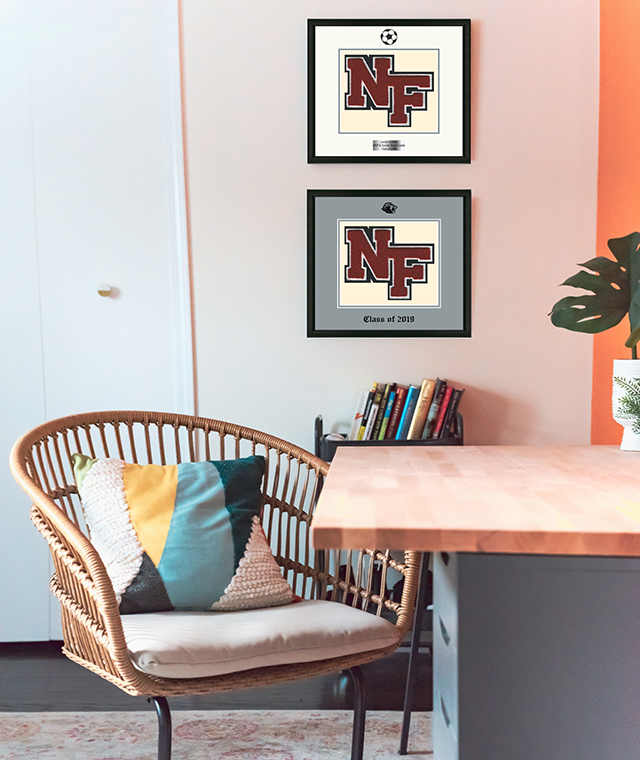 1. Varsity Letter Frame
Know a high school student who worked hard this year to earn his or her varsity letter? Since the 1930s, athletes and school club members have been sewing their letters onto varsity jackets to display their team pride. But wearing that coveted letter on a jacket means exposure to rain, dirt, UV rays, and other harsh elements. Plus, not all high schools follow the varsity jacket tradition. For students who don't wear varsity jackets or who've received more than one letter, there's another option: displaying and protecting it in a shadow box featuring their school colors. Our varsity letter frame is deep enough to add pins, patches, and other team-related memorabilia and even includes an engravable nameplate for personalization. It's the perfect way to celebrate team pride while safeguarding their varsity letter for years to come.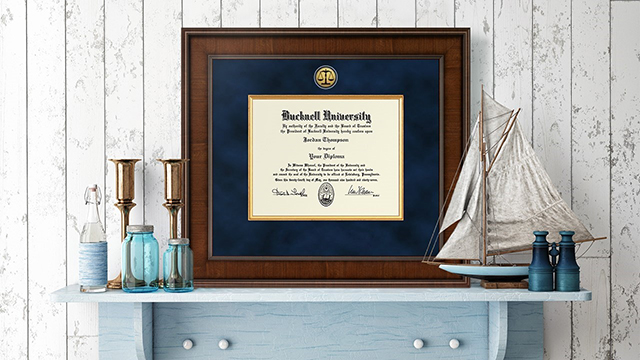 2. Frames for Specific Careers
While we carry diploma frames for thousands of colleges and universities, did you know we also have a line of certificate frames featuring seals for specific professions? These career-related frames feature gold or silver medallions or embossed logos for the optometry, dentistry, medical, nursing, pharmaceutical, veterinary, legal, accounting, and chiropractic fields. They're perfect for showcasing degrees, professional licenses, business awards, and academic certificates. And, when hanging in the grad's new office, they're sure to impress coworkers and clients and remind their boss why they were hired in the first place.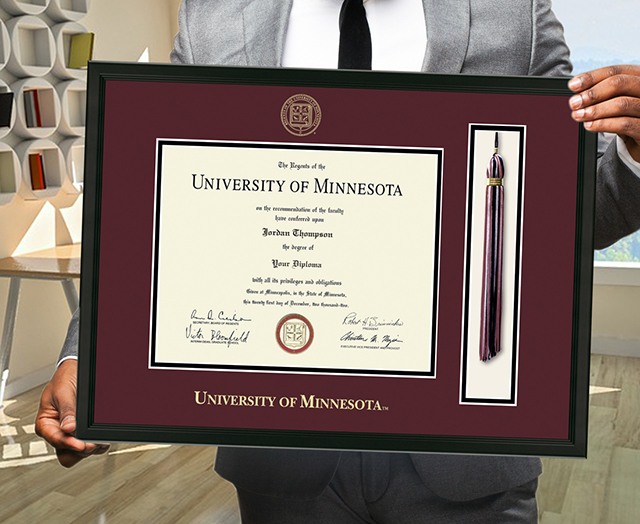 3. Tassel Diploma Frame
If there's one thing a grad knows, it's that the tassel is worth the hassle! So it's no wonder that our diploma frame with tassel holder is one of our most popular styles. It's a uniquely designed graduation frame that's perfect for showing off your diploma and mortarboard tassel side by side! Our sturdy, archival-quality shadow boxes have perfectly cut mat openings that are designed to display your graduation tassel in style. If you can't find a diploma tassel frame for your grad's university or need a tassel frame for your high school senior, no worries! Our Create-A-Frame® online tools help you quickly and easily design custom tassel diploma frames in their school colors.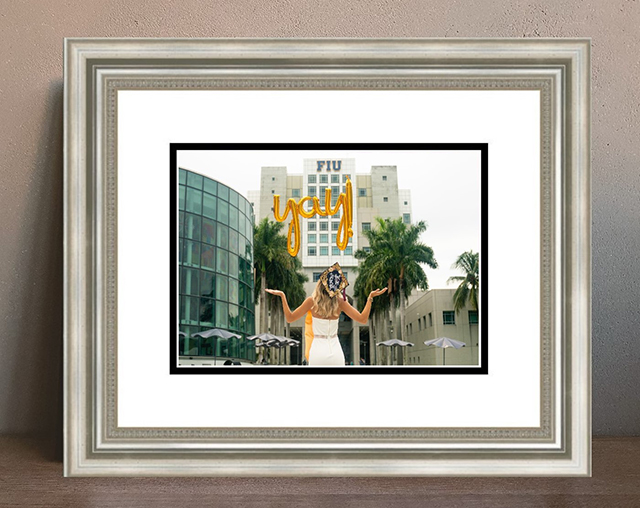 4. Customized Picture Frames
Whether they're moving into a new office or into their first post-college apartment, your grad will appreciate high-quality photo frames designed specifically with them in mind. From shabby chic and French provincial to mid-century modern and eclectic contemporary, you choose the frame style, the mat colors and textures, and embossing options to suit your grad's decor and signature style. Best of all, our online design tools allow you to preview every imaginable picture frame option before you buy. You design it, we'll handcraft it! And what could be better than a custom-built holiday gift?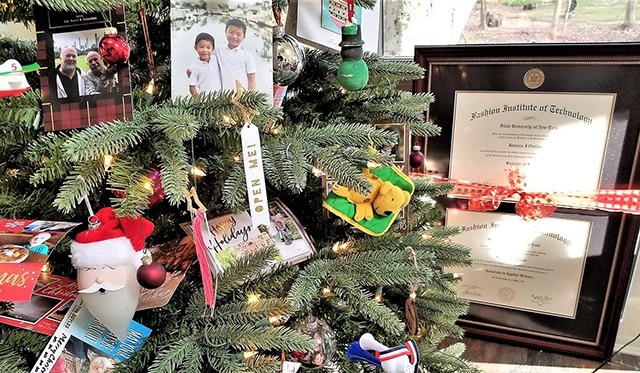 5. Double Diploma Frame
Did your grad earn more than one degree? Why not put them both on display in one of our officially licensed dual diploma frames? Featuring two precision-cut mat openings, our double document frames are perfect for showcasing a bachelor's degree alongside a master's or Ph.D. or a diploma with a certificate or award. Or, frame a photo from commencement alongside his or her diploma for the perfect way to capture college memories. Don't see a dual degree frame for their college? Not a problem! Design a double certificate frame for them with our Create-A-Frame® tools. You select the moulding, mat colors, embossing, medallion, personalized nameplate, and more—the possibilities are endless!
Share this post