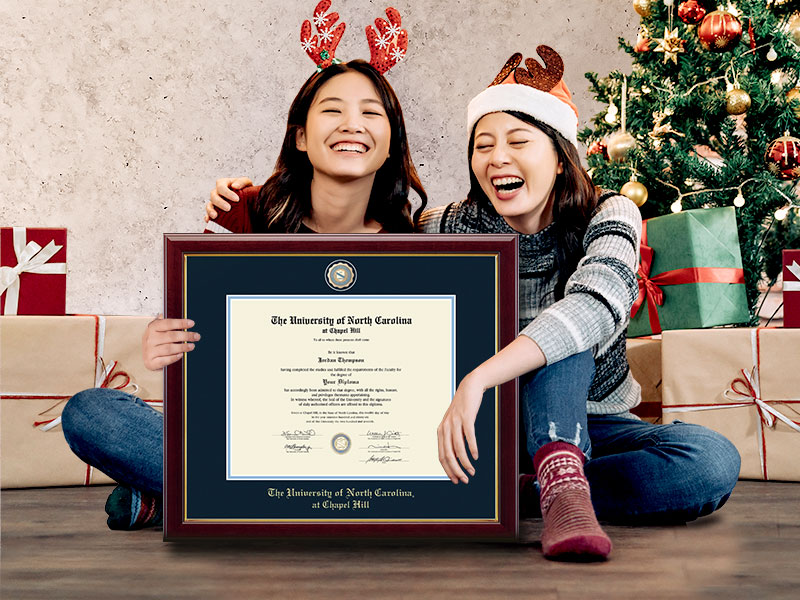 Whether they're high school seniors, recent college alums, or soon-to-be December or May graduates, earning a diploma is an amazing accomplishment and a great reason to celebrate this holiday season! Think about it: What better time to commemorate a loved one's major milestone than during holiday gift-giving? After all, a made-to-order gift that's built by hand in the USA is the perfect way to show how much you care. Check out our top 5 picks for the best holiday gifts for grads.
1.) Varsity Letter Frame
Know a high school student who worked hard this year to earn his or her varsity letter? Since the 1930s, athletes and school club members have been sewing their letters onto
varsity jackets
to display their team pride. But wearing that coveted letter on a jacket means exposure to rain, dirt, UV rays, and other harsh elements. Plus, not all high schools follow the varsity jacket tradition. For students who don't wear varsity jackets or who've received more than one letter, there's another option: displaying and protecting it in a shadow box featuring their school colors. Our
varsity letter frame
is deep enough to add pins, patches, and other team-related memorabilia and even includes an engravable nameplate for personalization. It's the perfect way to celebrate team pride while safeguarding their varsity letter for years to come.
2.) College Memories Shadow Box
While we carry diploma frames for thousands of colleges and universities, did you know we also carry
collegiate shadow boxes
for showcasing favorite memories? Our sturdy, deep-profile frame features a black archival-quality mat for displaying photographs, tickets, ribbons, patches, playbills, and other keepsakes. A handcrafted shadow box featuring treasured images of friends and family can be a great source of comfort for a grad relocating to a new city. Best of all, our shadow boxes feature easy-open removable backs, so they can swap out photos and mementos for different decorative displays.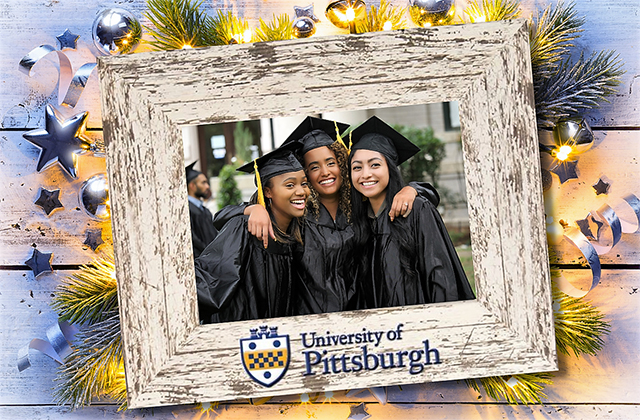 3.) Custom Picture Frames
Whether they're moving into a new office or into their first post-college apartment, your grad will appreciate
high-quality photo frames
designed specifically with them in mind. From officially licensed school frames to custom-made traditional or modern photo displays, you can choose the frame style, the mat colors and textures, and embossing options to suit your grad's decor and signature style. Best of all, our online design tools allow you to preview every imaginable picture frame option before you buy. You design it, we'll handcraft it! And what could be better than a custom-built holiday gift?

4.) Graduation Cap Frame
Looking for a gift that you won't find anywhere else? Church Hill Classics' handcrafted shadow boxes feature circular die-cut openings that are designed to snap and secure your
decorated grad cap
into place. It's a stylish way to put this commencement keepsake on display while protecting it from fading over time. Best of all, our graduation cap frames make special holiday gifts for high school and college grads alike.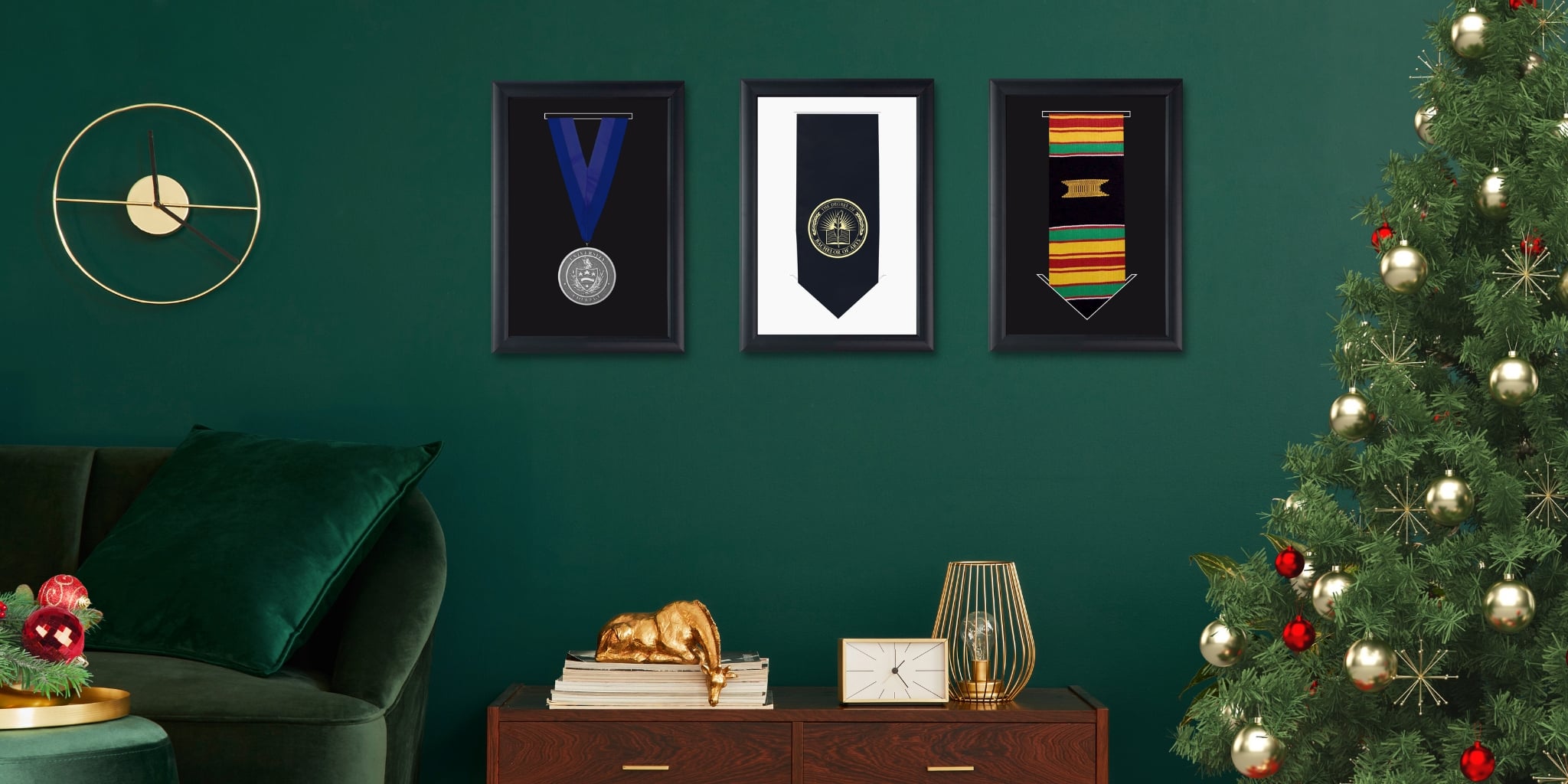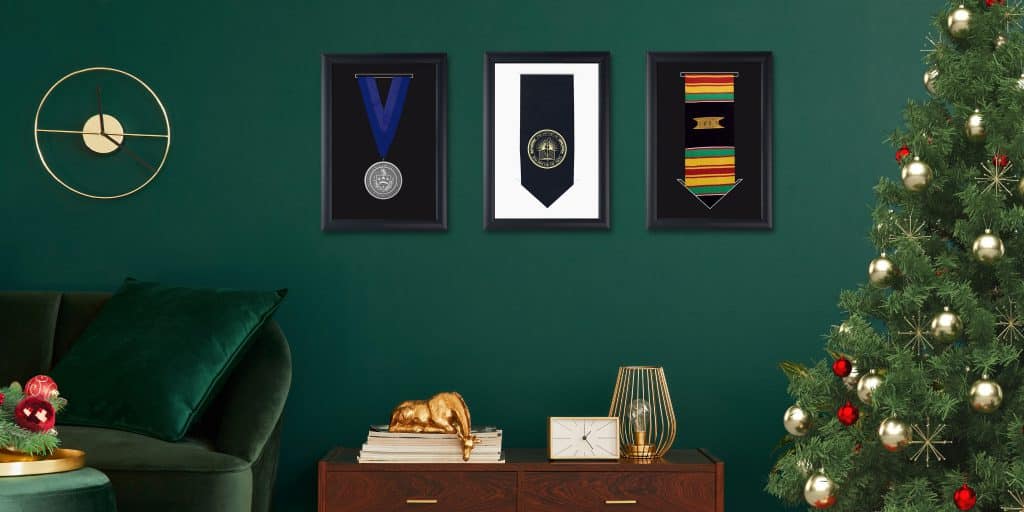 5.) Graduation Stole or Medallion Frame
More and more college seniors are putting their academic achievements, club affiliations, fields of study, family heritage, military service, or personal interests on display on graduation stoles. These high-quality satin or handwoven cotton sashes are designed to drape over the graduate's shoulders during commencement. They've become a must-have regalia accessory and a unique way for grads to show off their personalities and academic pride. And they deserve a pla ce of prominence in a
graduation stole frame
. Best of all, these shadow box frames come with two reversible cut-out mats, allowing you to put
graduation medallion
on display as well with either a white or black background. Don't let these special remembrances of graduation day discolor or deteriorate over time. Be sure to protect and preserve them in frames with bevel-cut openings that will keep them looking their best for years to come.