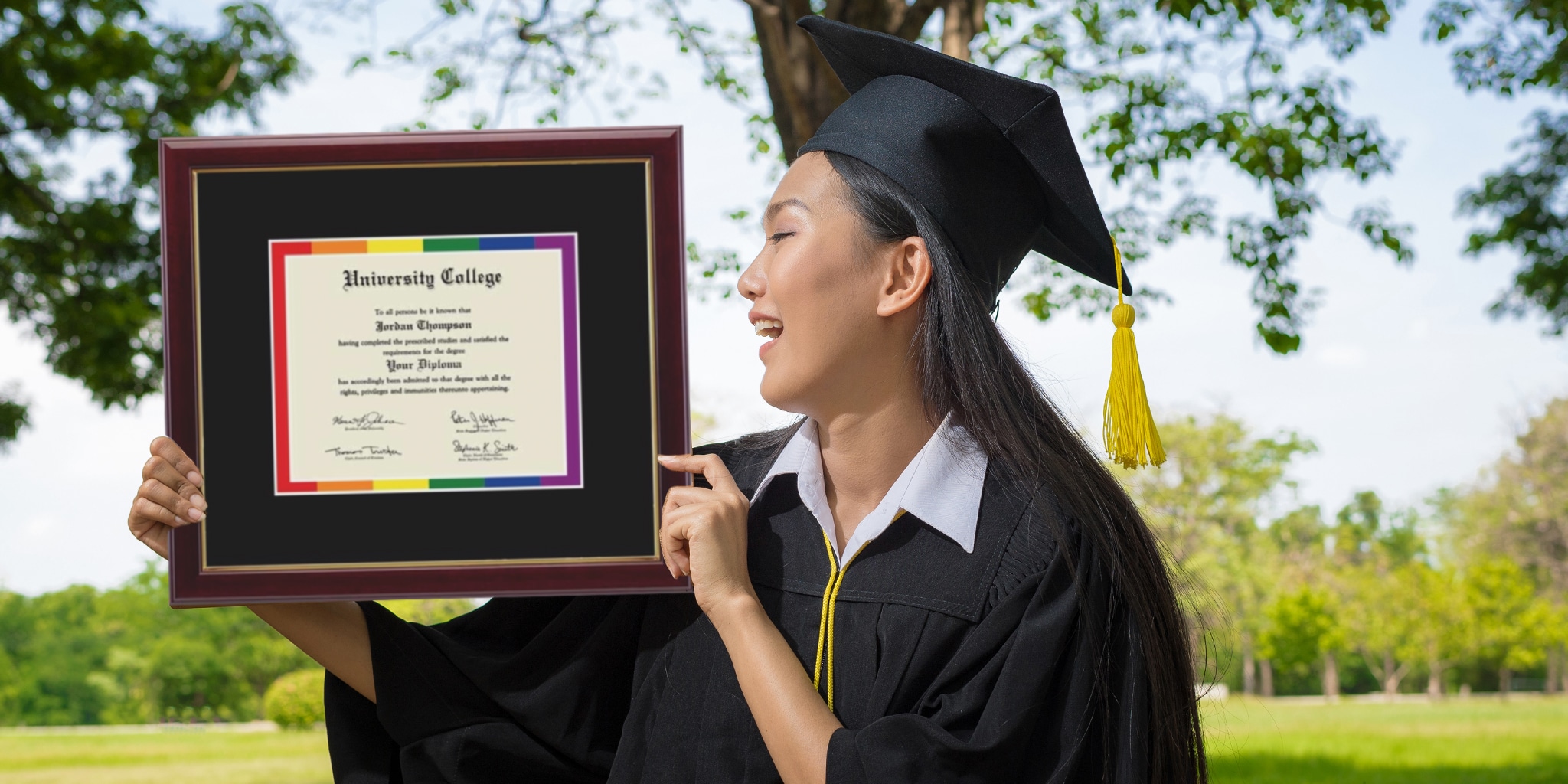 June is Pride month. And while we should celebrate our LGBTQ+ community every month of the year, this is a special month dedicated to the celebration and support of the queer community. It's also an opportunity to raise awareness and to learn more about the history of Pride.
Are you looking for a gift to show a special LGBTQ+ person in your life how much you care? Excited about Pride month and wanting to celebrate yourself a little bit extra? Sick of generic rainbow flags from large corporations being sold at every corner? We've curated a top 5 list of meaningful, unique Pride gift ideas. These presents for LGBT people celebrate every individual for exactly who they are.
1.) The Valedictorian of LGBTQ+ Gifts 
Celebrate a recent (or not-so-recent!) graduate by surprising them with this meaningful Personalized Pride Frame to showcase the degree that they have worked so hard for and honors their identity at the same time. It's the perfect gift to celebrate both their hard work and drive in academics as well as their identity and pride. 
This beautiful, handcrafted frame is perfect for showcasing any treasured milestone. In addition to a degree, consider displaying a marriage certificate, a wedding or anniversary photo, or an award. It features an archival-quality black mat accented by vibrantly hued border. Best of all, its gold nameplate can be engraved with a personalized message or special date.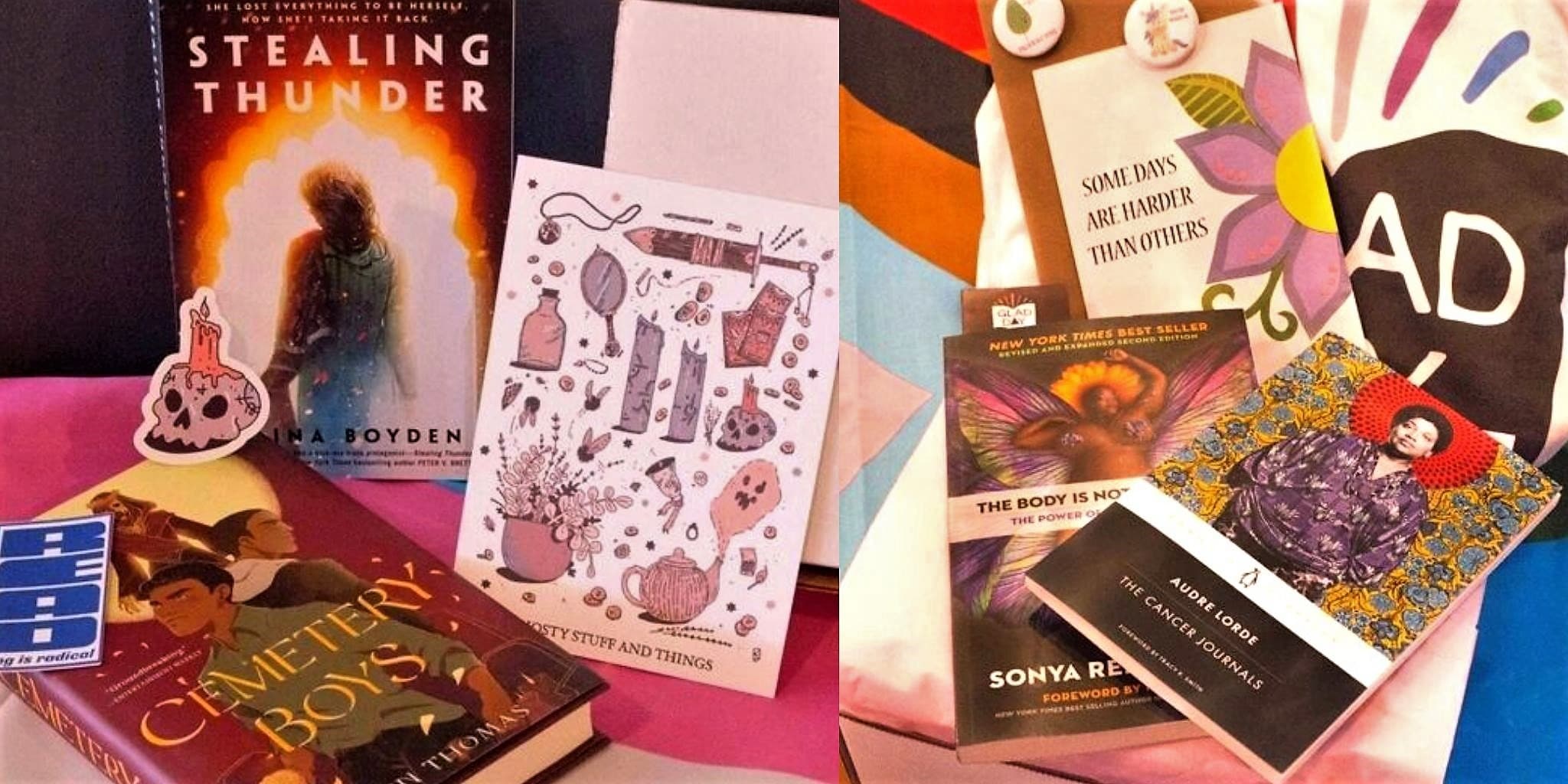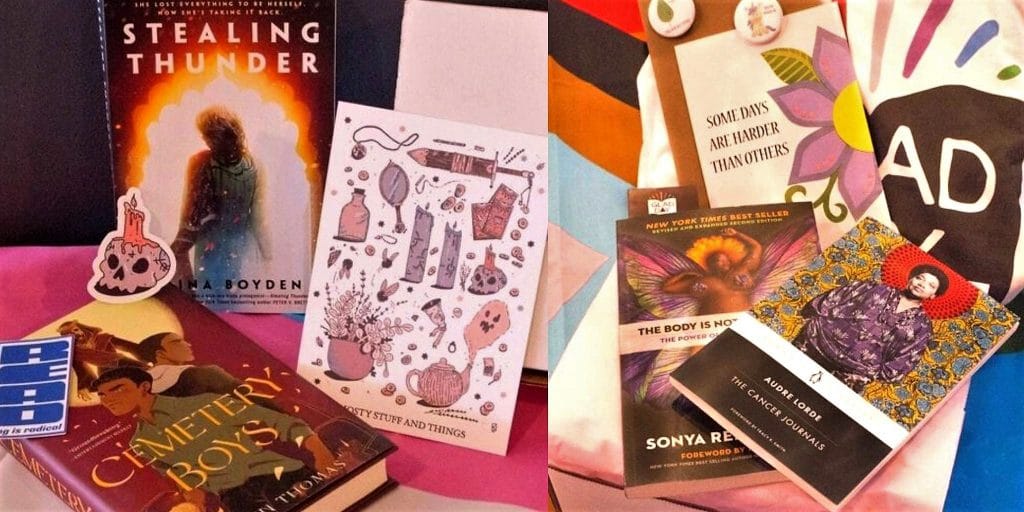 2.) Pride Gift Box for the Book Lover 
What can you send someone for Pride month…and for months to come? Glad Day Bookshop, the world's oldest LGBTQ+ bookstore, offers the Queer Book Box—a book subscription with a monthly theme related to the queer community. This gift is great for the queer friend who can't keep their nose out of a book or the friend looking to learn more about Pride history and LGBTQ+ topics! 
3.) Frame for a Pride Graduation Stole
If you know a graduate, you probably know that their custom graduation stoles are sitting in their closet gathering dust. Now that commencement has passed, they may not be sure what to do with their graduation sash. Church Hill Classics' shadow box frame is the perfect way to put it on display!
This 2-in-one frame can also showcase an honors medal or marathon medallion. It comes with a single-slot mat to display a medallion or stole and a V-shaped mat to accommodate different stole lengths. Both mats have reversible black and white sides for versatile display options.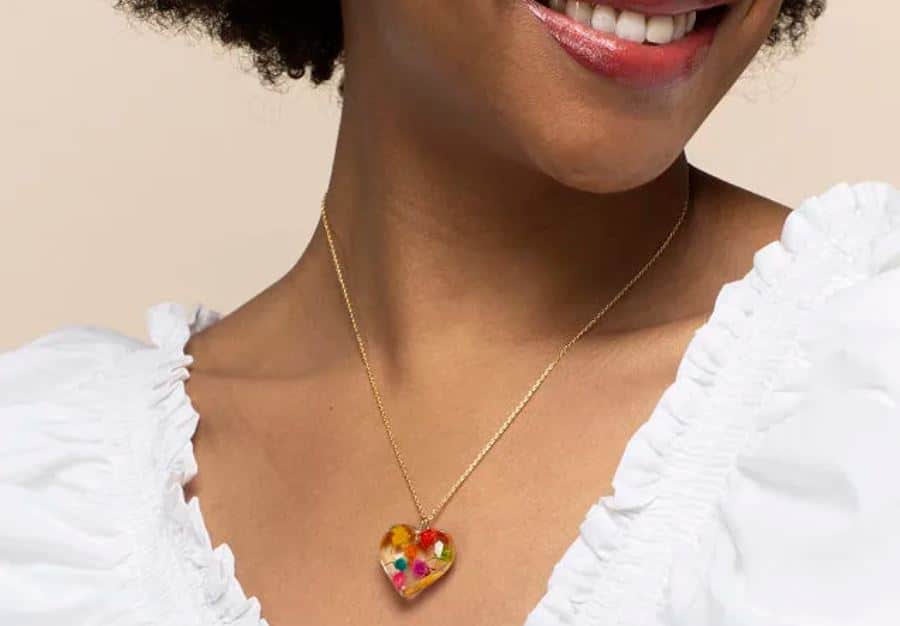 4.) Gay Pride Gift from the Heart
This subtle necklace is the perfect way to incorporate a bit of pride (or allyship!) into anyone's life. Wearing this Floral Pride Heart Necklace will help you hold the community close and remember every day why Pride month is so important and special. Plus, three dollars of every purchase goes towards The Trevor Project, a foundation providing a suicide-prevention line for at-risk LGBTQ+ youth.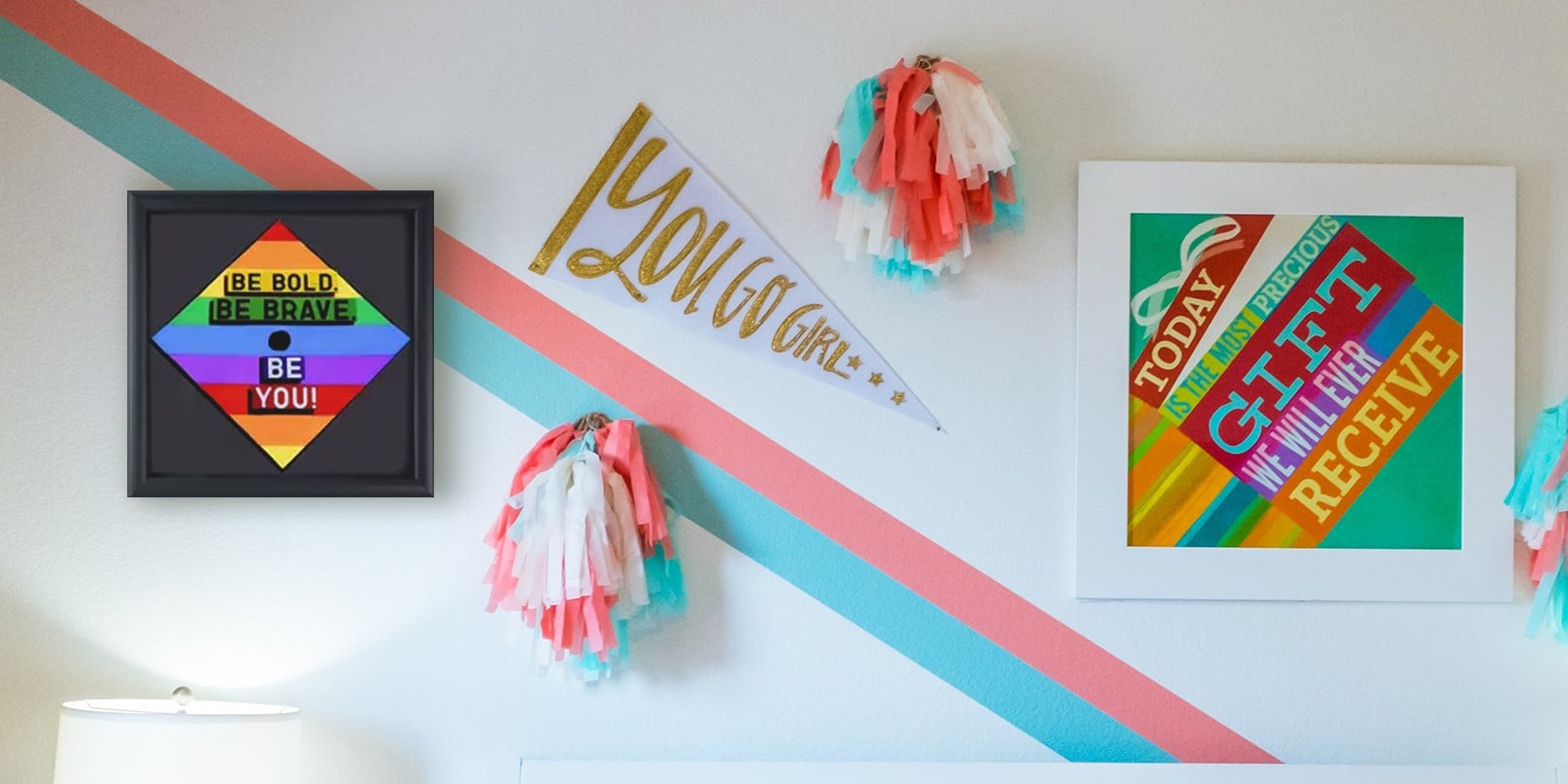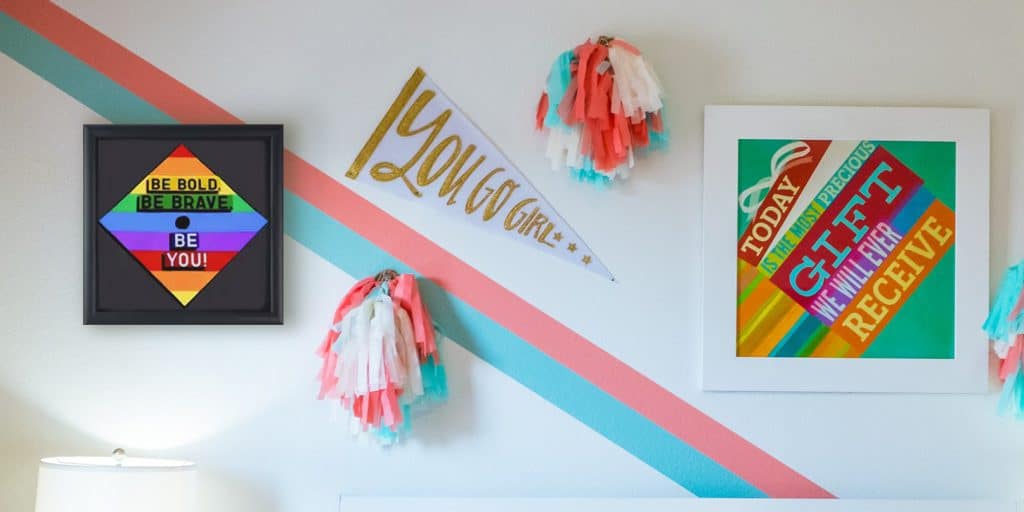 5.) Gay Pride Graduation Cap Shadow Box 
Graduation caps truly become an expression of who we are. Grads spend hours upon hours perfecting their unique cap to ensure that they catch a few eyes at graduation. This personalized work of art should be protected and put on display. A beautiful graduation cap shadow box frame will put that hard work and unique individualization back to the forefront of any room. It's a stylish way to help a grad to remember this special time in their life for years to come.
Celebrating Pride Month
Gay pride gifts celebrate and honor the LGBTQ+ community's vibrant spirit and their journey toward equality and acceptance. These thoughtful and empowering gifts serve as expressions of love, support, and solidarity. From accessories that symbolize diversity and inclusivity to books and gifts that promote understanding and visibility, there is a wide range of options to choose from. Whether a powerful LGBTQ+ literature collection or a personalized frame that showcases individual identity, gay pride gifts are meaningful gestures that foster a sense of belonging and pride within the community. These gifts also act as reminders of the progress made and the ongoing fight for equal rights, making them a perfect way to show support and encourage conversations about LGBTQ+ issues.