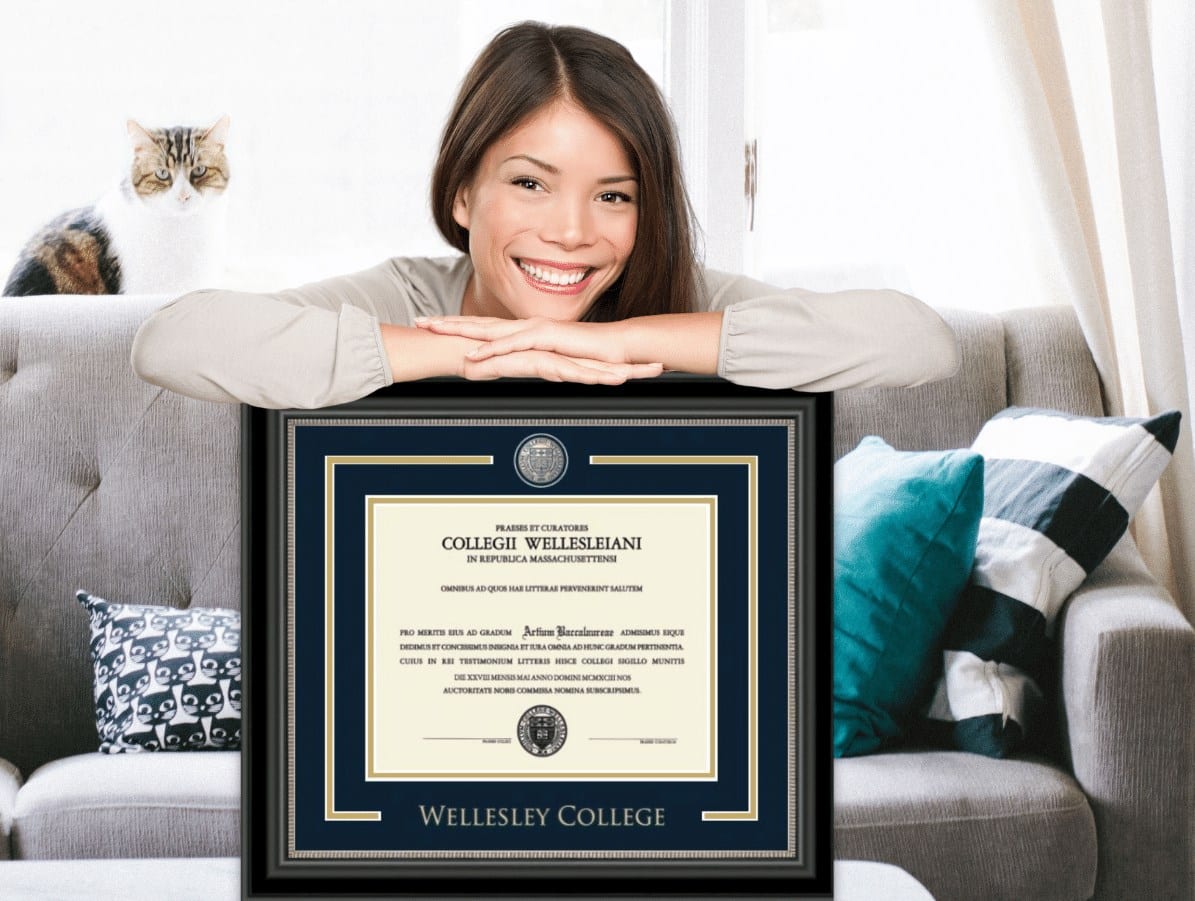 As we celebrate Women's History Month and acknowledge the pivotal roles and significant contributions of American women, it's worth noting that many of these trailblazers were alumnae of historically women's colleges. Those history-making pioneers include poet Emily Dickinson (Mount Holyoke), women's rights activist Gloria Steinem (Smith), Pulitzer Prize-winning author Alice Walker (Spelman), broadcast journalist Barbara Walters (Sarah Lawrence), four-time Academy Award winner Katharine Hepburn (Bryn Mawr), and former US Senator and Secretary of State Hillary Clinton (Wellesley).
While there were more than 200 all-girls colleges thriving in the 1960s, today there are fewer than 40 women's colleges in the US. So is the concept of an all-women's college an antiquated notion, one that's outlived its purpose in today's educational landscape? According to Forbes, "Research continues to show that women's colleges prepare their students and provide a pipeline for women's leadership in ways that co-ed institutions have been unable to."
Why Are There Women's Colleges?
To understand the significance and impact of all-women colleges, you need to take a look at their history in the United States. Prior to the 19th century, only single-gender colleges for men existed, and their primary purpose was to prepare affluent young males for leadership roles in the clergy or in government. Their female counterparts were educated at home or at year-long finishing schools, where they'd study the intricacies of social graces and upper-class etiquette, including how to set a table, receive guests, and other "soft skills". As stated on Mount Saint Mary's University website, 19th century propaganda inferred that girl college students might "succumb to 'brain fever' if called upon to use their minds so vigorously."
According to the Women's College Coalition, the abolitionist movement of the 1830s gave rise to educational opportunities for women and all-female colleges, since "women both championed the abolitionist cause and identified with its goals of emancipation for a disenfranchised group." Oberlin Collegiate Institute (now known as Oberlin College) was an integral part of the Underground Railroad in Ohio and, in 1835, became the first institution in the United States to admit African American male students. Two years later, Oberlin opened its doors to women, becoming the nation's first coeducational institution.
However, Oberlin didn't offer gender equity in education. Women were dismissed from classes on Mondays for the sole purpose of tending to the male students' laundry. And, the only school diplomas that Oberlin alumnae could earn were from the Ladies Course curriculum or the Teachers Department, reflecting the only two socially acceptable pursuits for women at that time: homemaker or teacher.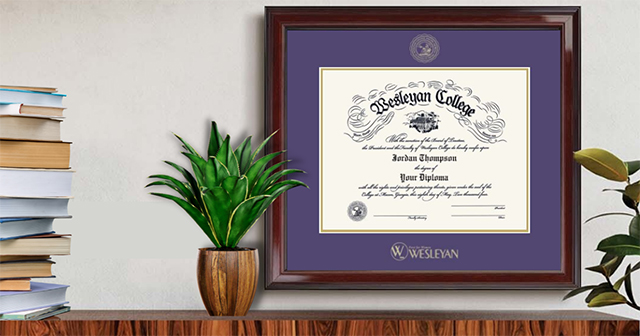 Where Was the First Women's College?
The nation's first college, Harvard University, was established in 1636. Exactly 200 years later, women finally had access to a comparable immersive college experience in Macon, Georgia. While many of the original "finishing schools for girls" eventually evolved into women-only colleges, the very first school to establish itself from its inception as a university for women was Georgia Female College. Known today as Wesleyan College, Class of 1840 alumna Catherine Brewer Benson became the first female in the world to receive a college bachelor's degree. Very progressive for its time, Georgia Female College offered a strong science-based curriculum and fields of study such as philosophy, geology, astronomy, botany, chemistry, history, and ancient and modern languages.
What Are the Seven Sisters Colleges?
The history of women's colleges would not be complete without mention of the 7 Sisters Colleges: Barnard, Bryn Mawr, Mount Holyoke, Radcliffe (now merged with Harvard), Smith, Vassar (now coed), and Wellesley. All founded in the 19th century on the East Coast, these prestigious liberal arts institutions were considered the best women's colleges in the nation. This consortium of seven women colleges formed in 1926 as a means for "raising endowment money sufficient for the desired caliber of education for these early 20th century young women," according to the Vassar Encyclopedia. Vassar President Henry Noble MacCracken's aim was to increase faculty salaries so that "women students may be taught by scholars of as high quality as those who instruct their brothers" at all-male Ivy League schools.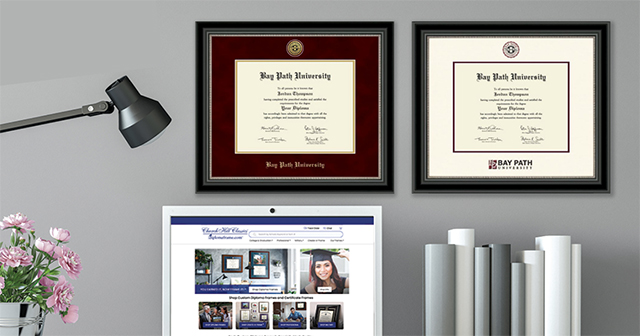 Is a University for Women Necessary?
The original intent of female colleges and universities was to provide an underserved group with equal access to higher education. For the past four decades, women college students have consistently outnumbered male students across the United States. And in 2021, there were 10 million women enrolled in college compared to 6.8 million men. So now that female students are no longer underrepresented in higher education, what value do all-women's college institutions hold?
While women achieved equal access to education in the 20th century, equal pay is still nonexistent in the 21st century. Women earn 83 cents for every dollar a man earns and receive less pay for performing the same work as men in nearly every occupation. Women hold more jobs than men in the U.S. workforce, yet only a small percentage rise to positions of leadership.
"Today, there are fewer women in rising management roles than there were in 2019, even though having more women in leadership roles isn't just good for women, it's better for business," states Bay Path University president, Sandra J. Doran J.D., citing Harvard Business School's study that women in corporate leadership positions create a 15% profitability increase for a typical firm.
The case for an all-girls university is clear: American women's college graduates may only account for 2% of the total college graduate population, but they make up more than 20% of the women in Congress and 33% of women on Fortune 1000 boards. All-female college student populations may be small, but they are mighty!
Why Go to a Women's College?
Research citing the empowering climate of an all-women school is well documented and quite compelling. They are institutions that are invested in and committed to women's success and well-being. There are a wealth of benefits for young women who are thinking about applying to all-female colleges.
Students Receive a Top-Notch Education
To gain admission into a female-only university, women must have exceptional SAT scores and be at the top of their class. It's fair to say female universities are highly selective, as evidenced by these women university statistics:
The average combined SAT score for high schoolers admitted to all-girls colleges is 1341, while it's 1258 for comparable liberal arts colleges.
To get into the top women's colleges, you must have a GPA of 3.84 to 4.0.
When looking at incoming freshmen who were in the top 10% of their high school class, 67% of freshmen admitted to women's universities were in the top 10% compared to 46% of co-ed freshmen in the top 10%.
Women college admission boards accept only 38% of applicants each year compared to the 47% acceptance rate of comparable co-ed colleges.
Graduates of all-female colleges are more prepared for their first post-college jobs compared to alumni of co-ed institutions (81 percent to 61 percent).
Students from women's colleges are almost twice as likely to complete a graduate degree as a public university alumna.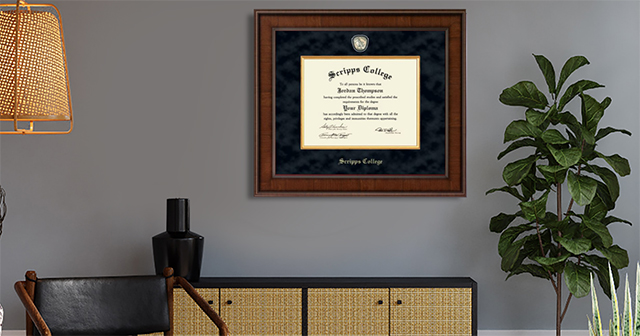 Alumnae Are Leaders of Industry
All-female universities have produced a greater proportion of entrepreneurs than their coed counterparts. This is in addition to the number of graduates who've accomplished many "firsts" in their professional fields. "The first woman to receive the Nobel Prize, the first woman to be named CEO of a Fortune 500 company, and the first woman to serve as a general in the U.S. Army were all women's college graduates," which Scripps College attributes to the 'Women's College Advantage'.
Agnes Scott College attests that when your peers, mentors, and role models look like you, a women's-centered environment propels students to blaze trails in fields that lack a woman's perspective. A female college provides a campus where women are challenged, are heard, and are encouraged to lead and compete in a male-dominated world, better preparing them for what Forbes terms the "old boys club" that still exists in today's workplace.
A Safe & Supportive Campus
Studies have shown that at an all-female university, girls are active participants in the classroom environment, receive the highest levels of support from advisors and faculty members, and have increased access to internships, female mentors, and challenging leadership roles. The Women's College Coalition notes that what sets them apart from other institutions are smaller class sizes, a higher degree of campus safety (87% at a women only university), and student-centered teaching styles, which make for ideal learning situations.
Diversity Is Celebrated
Not surprisingly, female-only universities have a long history of providing a safe haven for disenfranchised students by offering an equitable, diverse, and inclusive learning environment. Compared to their co-ed liberal arts counterparts, women's colleges have:
Plus, as the conversation regarding gender identity continues to evolve, 62% of historically women's colleges and universities have adopted admissions policies that are inclusive of transgender and gender non-conforming students.
A Strong STEM Curriculum
A proven track record in the male-dominated fields of math and science is another women's advantage at a single-sex school. While a high percentage of co-ed STEM freshmen drop and switch majors, students of historically women's colleges:
Are 1.5 times more likely to major in science, math, or pre-med than women at coed schools.
Are more than twice as likely to attend medical school and earn doctoral degrees.
Include women of color who are pursuing STEM degrees at a much higher rate than their liberal arts counterparts (34% compared to 19%).
President of Barnard College, Sian Leah Beilock, is an accomplished cognitive scientist who seeks to eliminate this perceived conflict between gender and STEM pursuits. "When you don't feel like you belong, you don't want to participate," Beilock explains. "If math and science are seen as disciplines not appropriate for them, young women are left with two options: They can either stop valuing being a young woman or give up on STEM."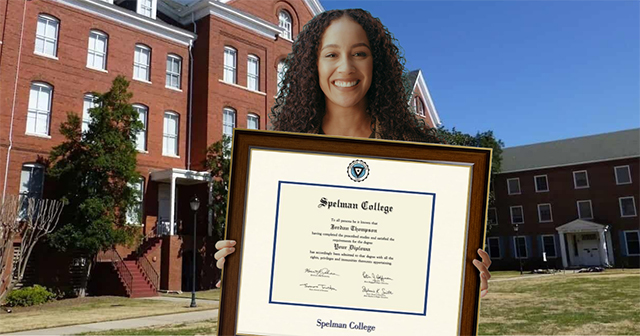 Extensive Networking Opportunities
In spite of their small class size, all-female schools boast a huge network of influential leaders committed to supporting grads' personal and professional successes. At Smith College, "the 'old boys' network' is an 'ageless women's network'," with 48,000 alumnae invested in the endeavors of college seniors and new grads. Seasoned alumnae are eager to serve as mentors and provide internships, shadowing opportunities, and job leads.
President Mary Schmidt Campbell, Ph.D. of Spelman College credits women's colleges with giving students a sense of belonging, pride in identity, and confidence in their academic excellence, attributes that are in short supply for young women outside of the institution's gates. "Sisterhood—the network, sharing, and connections that characterize all women's colleges—continues post-graduation and is a sustaining lifetime asset."
Just how strong are those all-girls university bonds? Sweet Briar College, one of three women's colleges in Virginia, almost shut down in 2015 due to financial strains. However, their alumnae family rallied together to raise $28.5 million in a matter of 110 days, allowing the school to keep its doors open. And in 2019 when Bennett College, the nation's oldest all-female HBCU, struggled to keep its doors open, alumnae quickly launched the #IStandWithBennett campaign and successfully raised $9.5 million within two months.
Best Women's College Frames
Thanks to their competitive admissions boards, challenging curriculum, leadership training, and strong alumnae network, women's colleges rankings are high across the board. "Our students are called on early in their college career to speak up, to own their education, and to engage in high impact learning practices that build confidence and competence," said Ann McElaney-Johnson, president one of the women's colleges in California, Mount Saint Mary's University, and chair of the Women's College Coalition. "Women at our colleges are encouraged to think boldly and to speak up—always."
Honor the hard work of graduates of historically all-female colleges by showcasing their credentials in officially licensed collegiate diploma frames from a certified woman-owned business. They earned it!