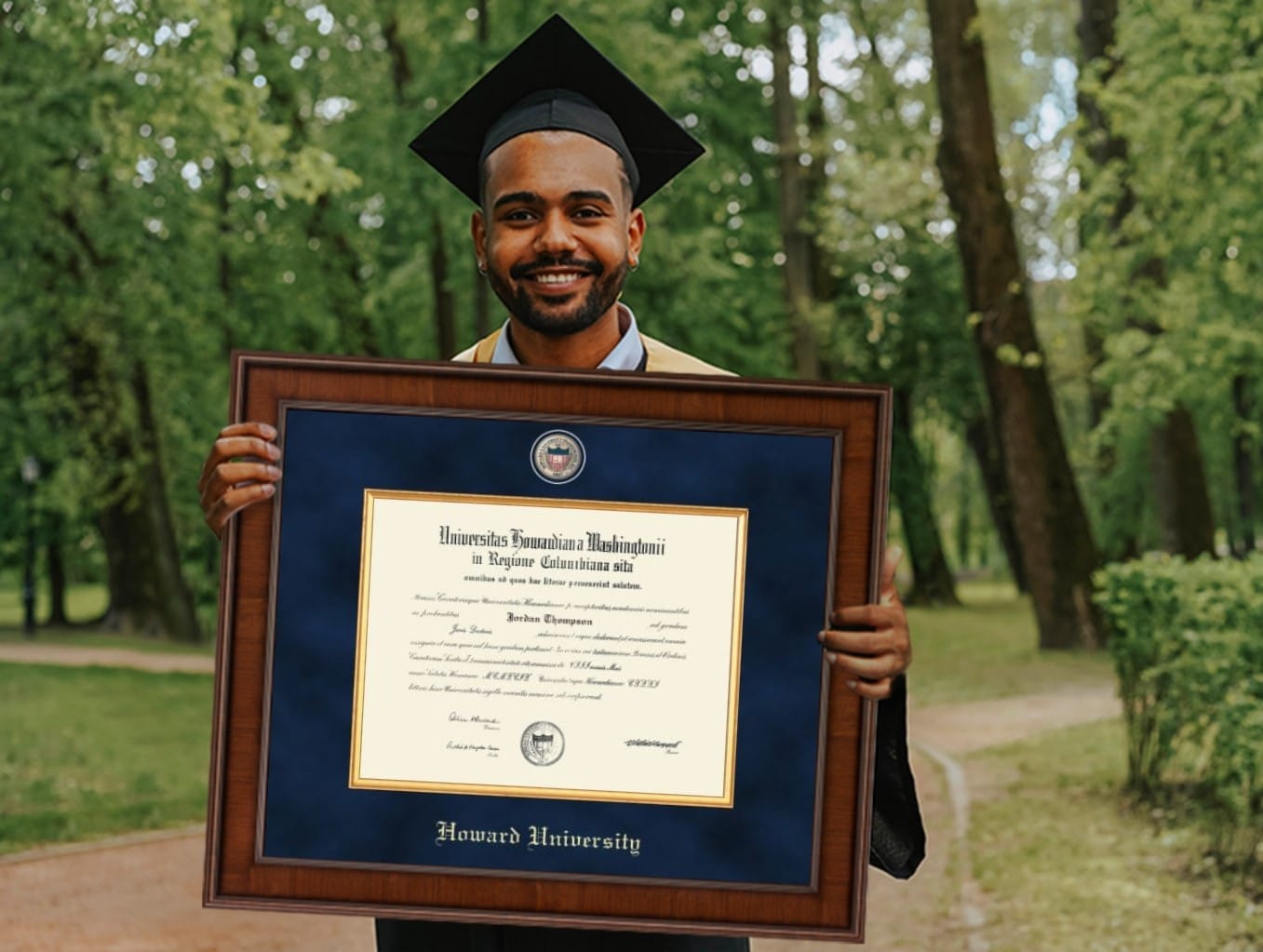 According to the New York Times, HBCUs (Historically Black Colleges and Universities) make up only 3% of the colleges across the country, yet the Cleveland Council of Black Colleges Alumni Association states that more than half of all African American professionals are graduates of HBCUs. Historically Black Colleges and Universities are institutions of higher education that were established before the Civil Rights Act in 1964. They arose as a direct response to racial discrimination and segregation, providing opportunities for Black students to receive a higher education and playing an integral role in the constant fight for racial equality in America. Today with more than 100 historically Black colleges across the country, the legacies of these institutions grow stronger each day.
History of HBCUs
HBCUs were originally created to provide the option of the basic human right of education to those whom it wasn't available to at the time. Technically, the oldest historically Black institution is Cheyney University, which was founded in 1837, but the first HBCU in the nation to grant college degrees was Pennsylvania's Lincoln University in 1854. It wasn't until 100 years later that the United States Congress would pass the Higher Education Act of 1965, officially defining HBCUs as any accredited, degree-granting institution established before 1964 with the mission of educating Black Americans. Before the establishment of the oldest HBCU, no structured higher education system for Black students existed.
Why Do They Matter?
Not only are HBCUs laced with a history of activism, they've been a valuable part of raising up strong Black leaders in our country. HBCUs have produced thousands of notable alumni including politicians, activists, doctors, scientists, authors, actors, and professional sports stars. HBUCfirst.com states that "HBCUs offer Black youth and talent-seeking organizations a 180+ year track record of success. Additionally, much of America's culture and socioeconomic movements are driven by – and a product of – Historically Black Colleges and Universities. Without them, our country would not be where it is today.
Many historically Black universities make a point to target and bring in low-income or first-generation college students. Some do this by maintaining lower tuition rates than non-historically Black institutions and working hard to help reduce or eliminate student debt. HBCUs provide hope for a better future for their graduates and more diverse work fields. There still remains a significant racial gap in college degree attainment, but thanks to these Black institutions, the gap is shrinking.
Notable HBCUs
Although there are several historically Black universities across the country, there's a specific handful of HBCUs that are often recognized. One popular HBCU is Spelman College in Atlanta, Georgia. Strong female alumni like Pulitzer Prize winner Alice Walker and actress Keshia Knight Pulliam attended this all-women institution.
Arguably the most famous HBCU is Howard University, a private university in Washington, D.C. It boasts famous alumni like Vice President Kamala Harris, Pulitzer Prize and Nobel Prize-winning author Toni Morrison, and Thurgood Marshall, the first African American Supreme Court Justice. Clearly, Howard is known for producing students who shake societal norms, challenge systemic oppression, and instigate change. According to the school's official web page, Howard University ranks among the highest producers of the nation's Black professionals in medicine, dentistry, pharmacy, engineering, nursing, architecture, religion, law, music, social work, and education.
Another institution is Morehouse College, also an HBCU in Georgia. Morehouse's most notable alumni is Dr. Martin Luther King Jr., the gifted speaker and pioneer in the civil rights movement. Morehouse has been operating as a men's liberal arts college since its founding in 1867.
Other notable HBCUs include North Carolina A&T State University, Mississippi Valley State University, Tuskegee University, Hampton University, and Xavier University of Louisiana. There's much debate over which school is the top HBCU in the country, but according to US News, Spelman College ranks in first place.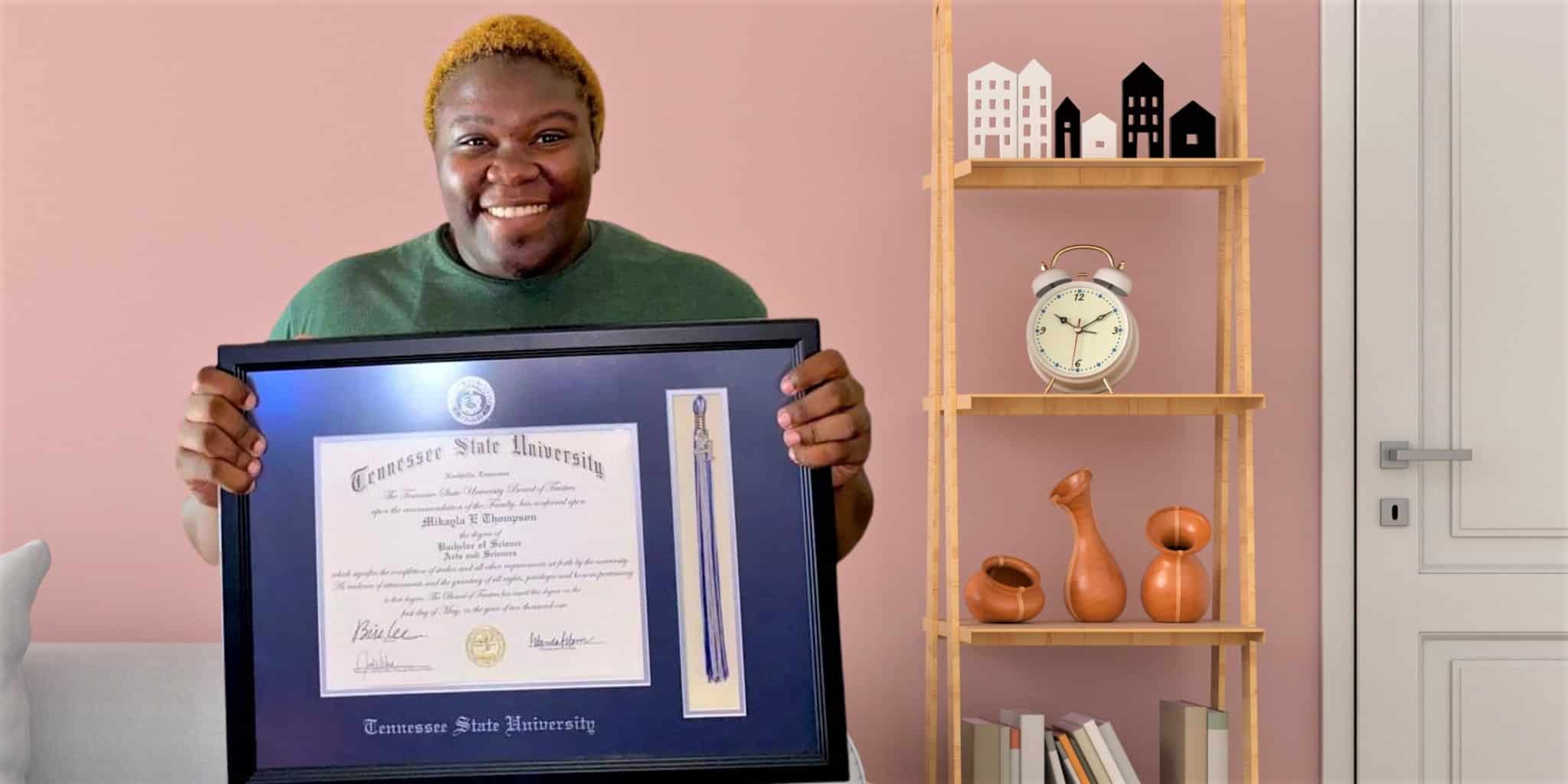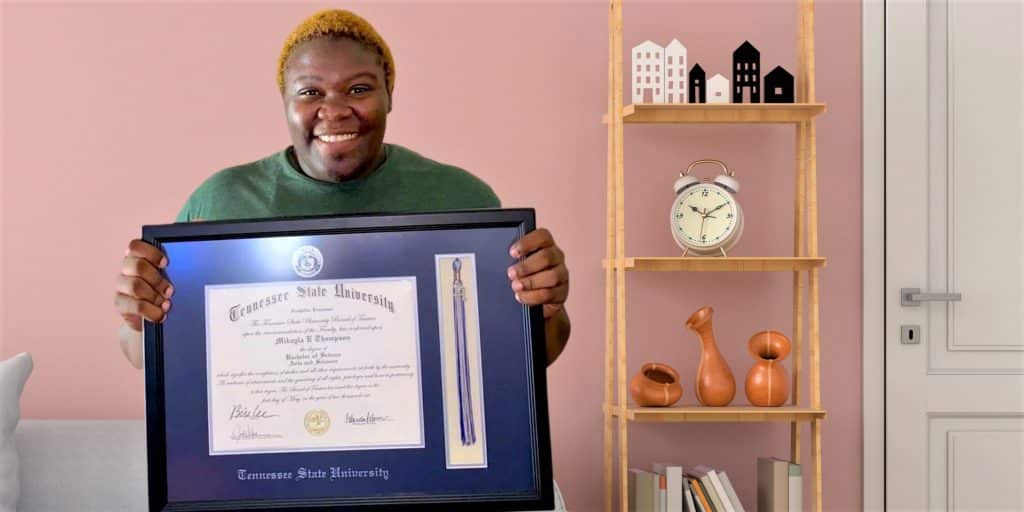 Why Frame Your HBCU Diploma?
Earning a college degree is a monumental achievement, and graduating from such a historic institution deserves to be celebrated. You've invested much and are committed to being part of the change you want to see in the world. What better way to celebrate the culmination of your hard work and perseverance than by displaying it in a custom diploma frame?
Our officially licensed college diploma frames are made with the finest quality wood mouldings and museum-quality matting materials, because your degree deserves the best. From Howard University diploma frames featuring beloved campus landmarks to Florida A&M frames to hold multiple degrees, we have the perfect gift selection for every HBCU graduate. At Church Hill Classics, each frame is built by hand to match the size of your cherished HBCU diploma. Have graduation memorabilia like a special stole, honors medal, or grad cap tassel you'd like to store and display? Check out our shadow box frames! They make great additions to living spaces and home gallery walls.
HBCUs are an integral part of American history. Graduates of HBCUs have paved the way in the fight for equal rights for all people of color. Whether you're a seasoned alumni or a recent graduate of an HBCU, you can take pride in your valuable education and honor the history of your institution with a custom graduation frame.

Frequently Asked Questions About HBCUs
Q2. What does HBCU stand for?
A. HBCU stands for a historically Black college or university, which accounts for any school established before 1964 with the purpose of serving and educating Black communities.
Q3. Do you have a HBCU list?
A. We are proud to offer custom frames for several of the nation's historically Black colleges and universities! Use our homepage search bar to find your school.
Q4. Do you make diploma frames for any HBCU in North Carolina?
A. Yes! A few of our most popular North Carolina HBCU stores are Winston-Salem State University, North Carolina A&T State University, and North Carolina Central University. If you can't find your specific institution on our list of university stores pages, we always have our Create-A-Frame option where you can construct the very best HBCU diploma frame!
Q5. What's your top HBCU diploma frames?
A. One of our most popular frames is our Gold Embossed diploma frame that our skilled artisans construct by hand in our Monroe, CT facility, like our best-selling Spelman College diploma frame with gorgeous gold accents. Regardless of which school you attended or what degree you earned, graduates of HBCU law schools or HBCU medical schools deserve top-quality frames to store precious documents.
Q6. Can I order a degree frame for my HBCU in Flordia?
A. Of course! Feel free to use our search bar at the top of our homepage to find your Florida HBCU, such as Bethune-Cookman University, and shop for a variety of custom diploma frames and graduation gifts.