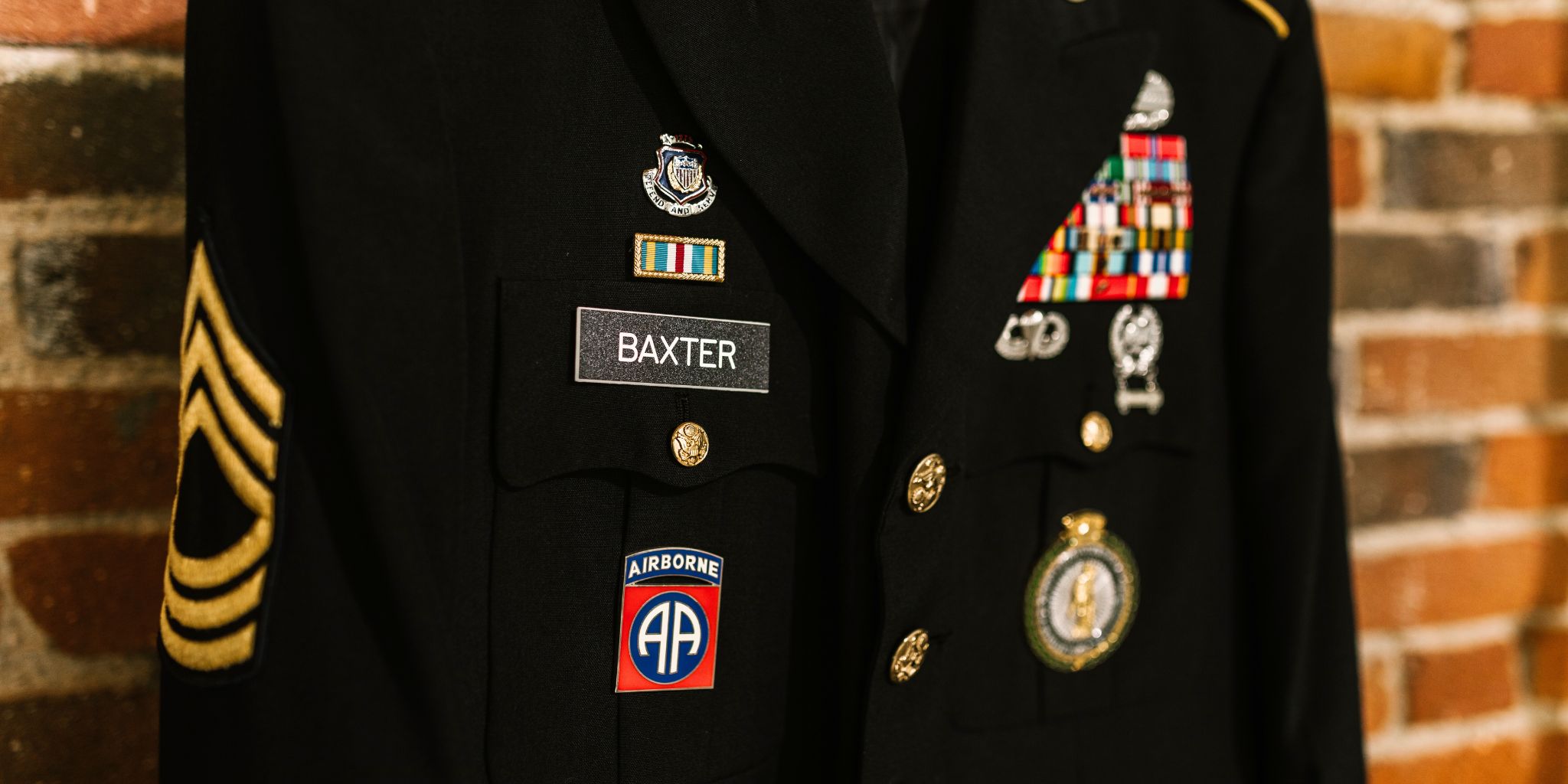 What is the Medal of Honor?
The Medal of Honor is awarded to someone who, as a member of the United States military, differentiates themselves by courage and fearlessness while going above and beyond the call of duty and at the risk of their life. It is an award granted by the President in the name of Congress. To receive such a highly recognizable award, the act performed is required to have clearly been one of individual valor which sets them above their comrades. It is the highest and most prestigious personal military decoration issued to members of the United States Armed Forces. 
On August 7, 1782, General George Washington began the first official method for awarding the nation's fighting men who have shown memorable, individual acts of bravery. A purple cloth heart was awarded for "any singularly meritorious action." Only three persons have received this award: Sergeant Elijah Churchill, Sergeant William Brown, and Sergeant Daniel Bissel Jr.
This award seemed to have been forgotten until 1932, when General Douglas MacArthur, who at the time was the Army Chief of Staff, pushed for it to be brought back. On February 22, 1932, what we now recognize as the

Purple Heart

was formally reinstituted. At first, it was only awarded to the

Army

. However, in 1943, this honor was meant to include the

Navy

,

Marine Corps

, and

Coast Guard

as well. Ultimately, all services were included.
After the Revolutionary War, there was not much use of the Badge of Military Merit. However, the thought to honor individual bravery continued through the early 1800's. Following the start of the Mexican-American War in 1847, a "certificate of merit" was instituted for soldiers who differentiated themselves in combat. There was no medal awarded with this honor though, and after the war, it was withdrawn. This meant that there was no longer an award to honor the men who fought for our country.
Towards the beginning of the Civil War, there was a suggestion for such an award. However, General-in-Chief of the Army, Winfield Scott declined this proposal.
President Abraham Lincoln signed into law, terms for a Navy Medal of Honor on December 21, 1861. The medal was "to be bestowed upon such petty officers, seamen, landsmen, and Marines as shall most distinguish themselves by their gallantry and other seamanlike qualities during the present war."
This idea was soon set up on behalf of the Army as well. It was signed into law on July 12, 1862, and was meant to be awarded "to such noncommissioned officers and privates as shall most distinguish themselves by their gallantry in action, and other soldier-like qualities, during the present insurrection."
While it was initially generated for the Civil War, Congress made the Medal of Honor an everlasting award in 1863. Approximately 3,500 men and one woman have been honored with this award since that time.
When the Congressional Medal of Honor is awarded, a ceremony is held at the White House and is presided over by the President of the United States. With an air of reverence and gravity, a citation is read aloud to those in attendance and the President makes remarks. Servicemembers receive the medal when the President presents it and places it around their neck. The ceremony typically concludes with formal photos and a press session. 
As the rarest award to be handed out to servicemembers, protecting and preserving a Medal of Honor ribbon is a must. As we remember the sacrifices and valor of those who have served in our armed forces, it is important to understand the history and symbolism of awards like the Medal of Honor.
Any decorated servicemen, servicewomen, and Medal of Honor recipients should hold their heads high and make sure to display and preserve their incredibly valuable medals in a custom Shadow Box frame from Church Hill Classics.