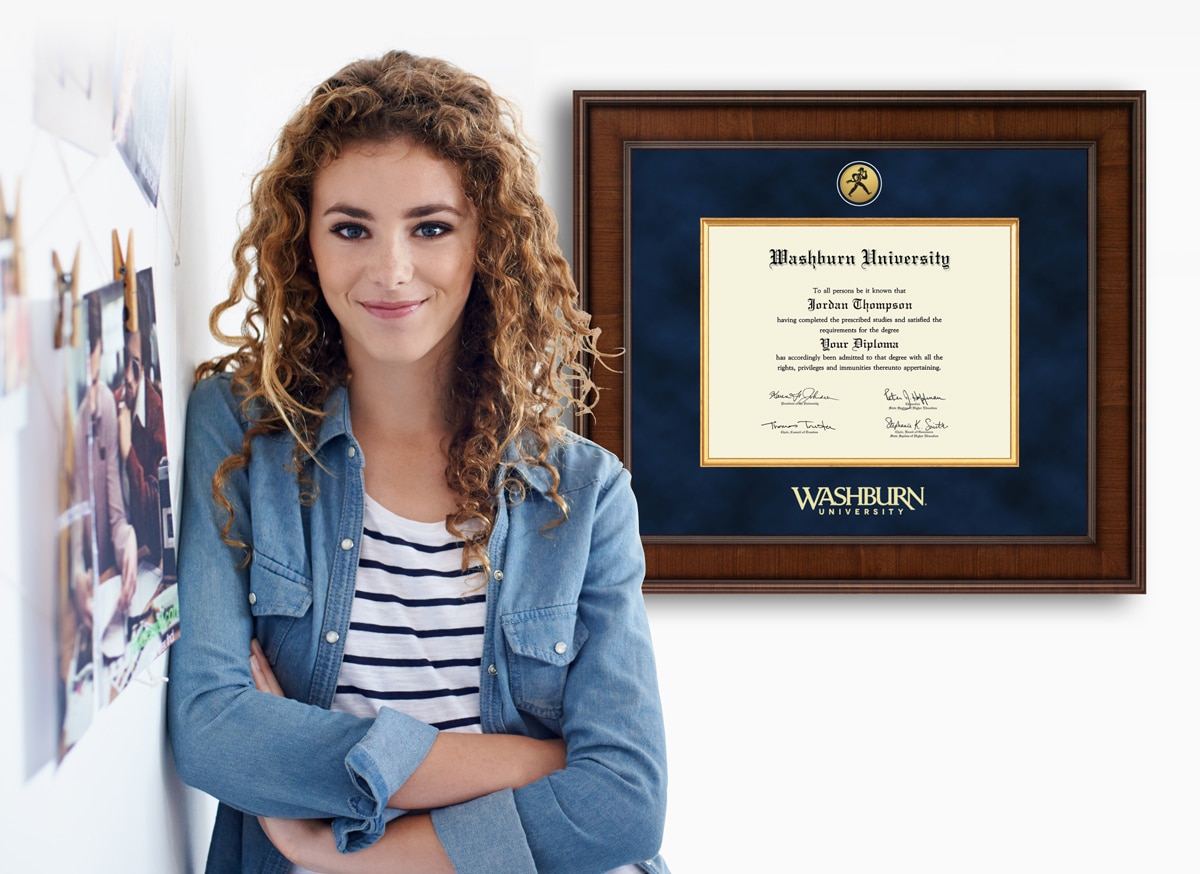 Finding the perfect graduation gift can be a challenge. So, when selecting gifts for college grads, don't just consider the person you are buying it for, think about the message you want your present to convey! Do you want the recipient to reflect back on his or her college years? Get a personalized graduation gift that's filled with memories. Maybe you want to get the alum something that will propel him or her into the next phase of post-college life? Or, maybe you just want a unique grad gift that celebrates the moment. No matter who it's for or what it represents, you'll find suggestions for every taste and budget in our round-up of graduation gift ideas for university graduates.
Oh, the Places You'll Go!
Lots of recent grads enjoy bicycling, but if they're a room-renter or apartment-dweller, storage space can be limited. To solve their storage dilemma, consider a folding bike from Citizen Bike for graduation. The bikes aren't just easy to store, they're light, compact, and ultra-portable. Plus, there's no need to worry about their bike getting stolen: They can simply fold it up, pop it into a storage bag, and carry it with them. Riding a bike is fun, but you know what else is fun? The free pair of socks that come with every folding bike order!
It's Been an Honor
Need to find a special graduation gift for a member of an honor society? To celebrate their academic achievements, Church Hill Classics offers a large selection of officially licensed honor society frames, all of which are proudly designed and hand-built in the USA! Customized with the honor society's name and/or key or logo, grads can display their membership certificates, medals, awards, sashes, stoles or favorite photographs with pride. Can't find their organization on the list? No problem! Design the perfect certificate or photo frame in minutes with Church Hill Classics' Create-A-Frame user-friendly, online custom-framing tools.
Sweet Smell of Success
Looking for a graduation gift that's as unique as they are? How about a custom fragrance by Waft? You choose their personal style, favorite ingredients and scents, along with their fragrance type, time of day they'll wear it, and the mood it evokes. You'll also name the fragrance and design the bottle. Once that's done, Waft's fragrance artists will analyze your specifications and design a custom fragrance based on them. You can even add layering fragrances to your order: With a quick spritz of a layering fragrance, your recipient can change their custom fragrance from a day at the office to a night on the town. This gift idea is on the nose!
Tie One On
Looking for a gift that doubles as a not-so-subtle hint, "it's time to get a job"? The Three Basic Tie Starter Kit from The Dark Knot will get your message across in style. Not only will he be appropriately dressed for his first interview, but he'll already have a headstart on his call-back interview attire. You can pick three ties from their collection yourself, or opt for the free Style Consultation (they'll email you advice on which ties to buy based on his existing wardrobe and lifestyle needs). The ties are 100% handmade silk, interlined with a double layer of 100% wool and cotton, and tipped with silk. And they each come in an elegant gift box for easy gift-giving.
College Collage
While they were in college they made so many great friends, shared so many memories, and took oh-so-many photos. It would be a such a shame if they ended up trapped in the digital world forever. But you can set them free with a custom photo book from Mixbook Photo Co. You can start with a blank book or choose from hundreds of graphic themes. Then simply customize the book shape, size, paper type, and cover. Not sure where to start? Check out the Graduation Year in Review template on Mixbook. A custom photo book is a one-of-a-kind graduation gift that will preserve their collegiate memories for years to come.
The Valedictorian of Grad Gifts
They worked hard to earn that degree. Help them celebrate this milestone achievement by putting it on display! After all, an
officially licensed diploma
frame featuring the graduate's school name and college seal or logo is the perfect grad gift. With a wide range of hardwood moulding styles and linen, suede, or traditional mats available in an array of colors, you're sure to find the ideal custom frame for your grad.
An Uber Cool Idea
Maybe you can't afford to give them a car for graduation, but with an Uber Gift Card, you can still give them the gift of transportation. Order a gift card in any amount, add a personalized message, and have it shipped directly to the recipient. While there's only one design available for the physical gift card, you can choose from several design options for the digital card. An Uber Gift Card gives them the freedom to go where they want without having to beg for a ride or borrow your car. Even if they have nowhere to drive to (like work), at least they won't go hungry. The gift card can also be applied to their UberEATS orders.
The Gift That Keeps on Giving
Why settle on just one personalized graduation gift when you can surprise your grad month after month with something new? Whether they're an audiophile, foodie, sports nut, fashionista, car aficionado, or beauty addict, Cratejoy has the perfect curated boxes to suit their personal style. This subscription marketplace has hundreds of unique gifts to choose from so it's practically a guarantee you'll find something they'll love. When a new gift box arrives at their door each month, they'll be reminded of just how proud you are of them. What could be better than that?
Life Lessons
Just because they have a college degree doesn't mean they know it all, right? In life, the lessons keep coming. Give them a subscription to LinkedIn Learning and help them with their "continuing education." From learning the basics of Adobe Suite to managing an AdWords campaign, LinkedIn Learning offers an array of online classes that can help any grad advance their professional career. Their library has thousands of courses in Business, Technology and Creative Skills, all of which are taught by industry experts. With unlimited access from their computer, tablet or mobile device, they'll be able to learn anywhere, anytime.
Need More Grad Gift Ideas?
If you still can't decide what gift to give for graduation, check out the top graduation gifts for guys or the essential guide to great graduation gifts for girls. Looking to create WOW moments for your gift recipients? These top 5 graduation gifts are guaranteed to be instant hits. You're sure to find a perfect graduation gift for everyone on your list!