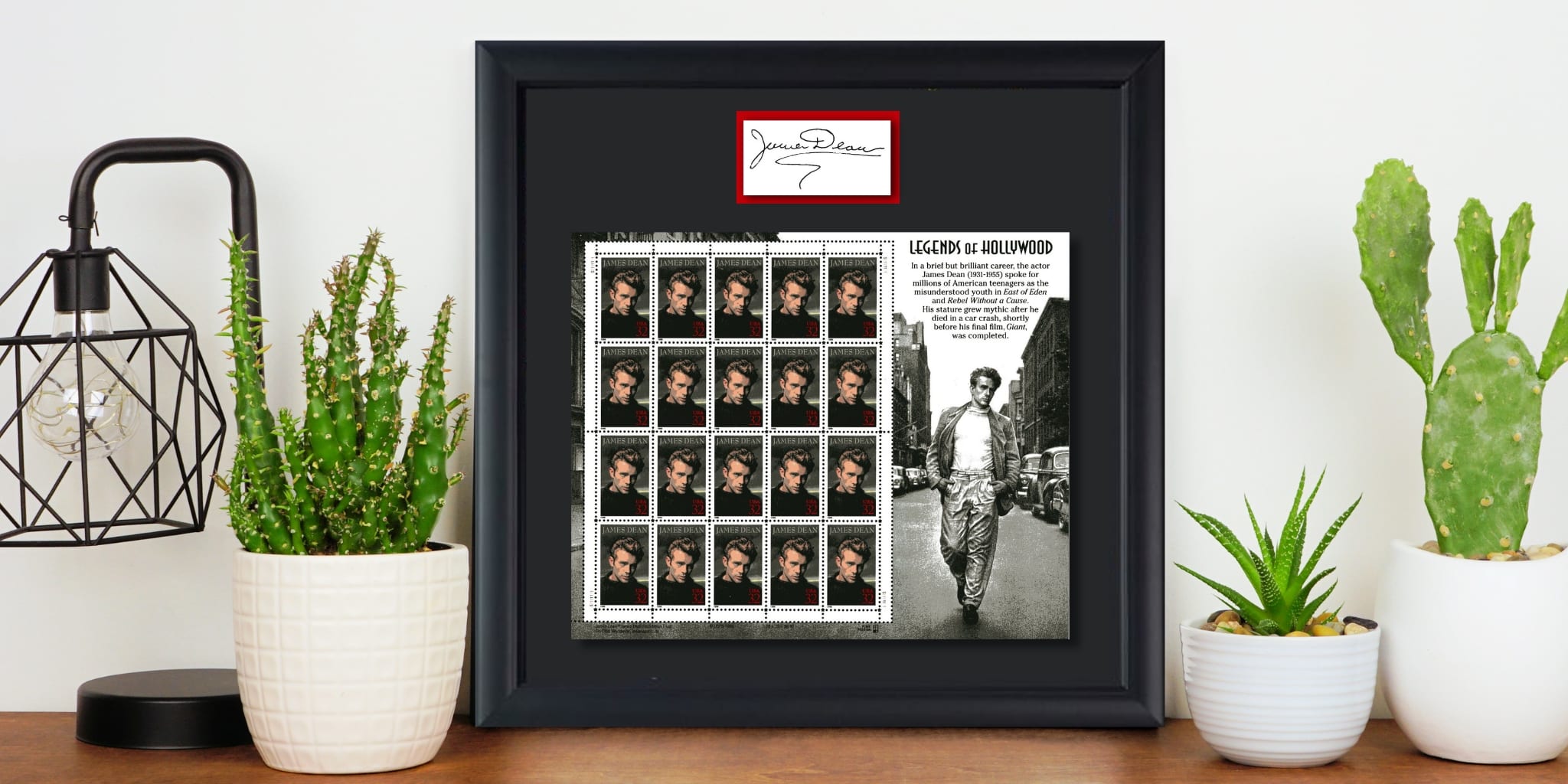 In the world of stamp collecting, one has to be aware of how to take care of these small, colorful pieces of adhesive-backed paper. With an average of 10,000 types of stamps coming out each year in the United States, stamp collections are an extremely popular.
Of course, there are also the hundreds of thousands of stamps of years past. Stamp dealers take great care with vintage postage stamps of world history events. From historically significant and rare stamps to mint stamps and vintage stamps, you'll want to professionally protect your collection. Make sure you take all precautions to preserve and display stamp collections with care with a stamp frame.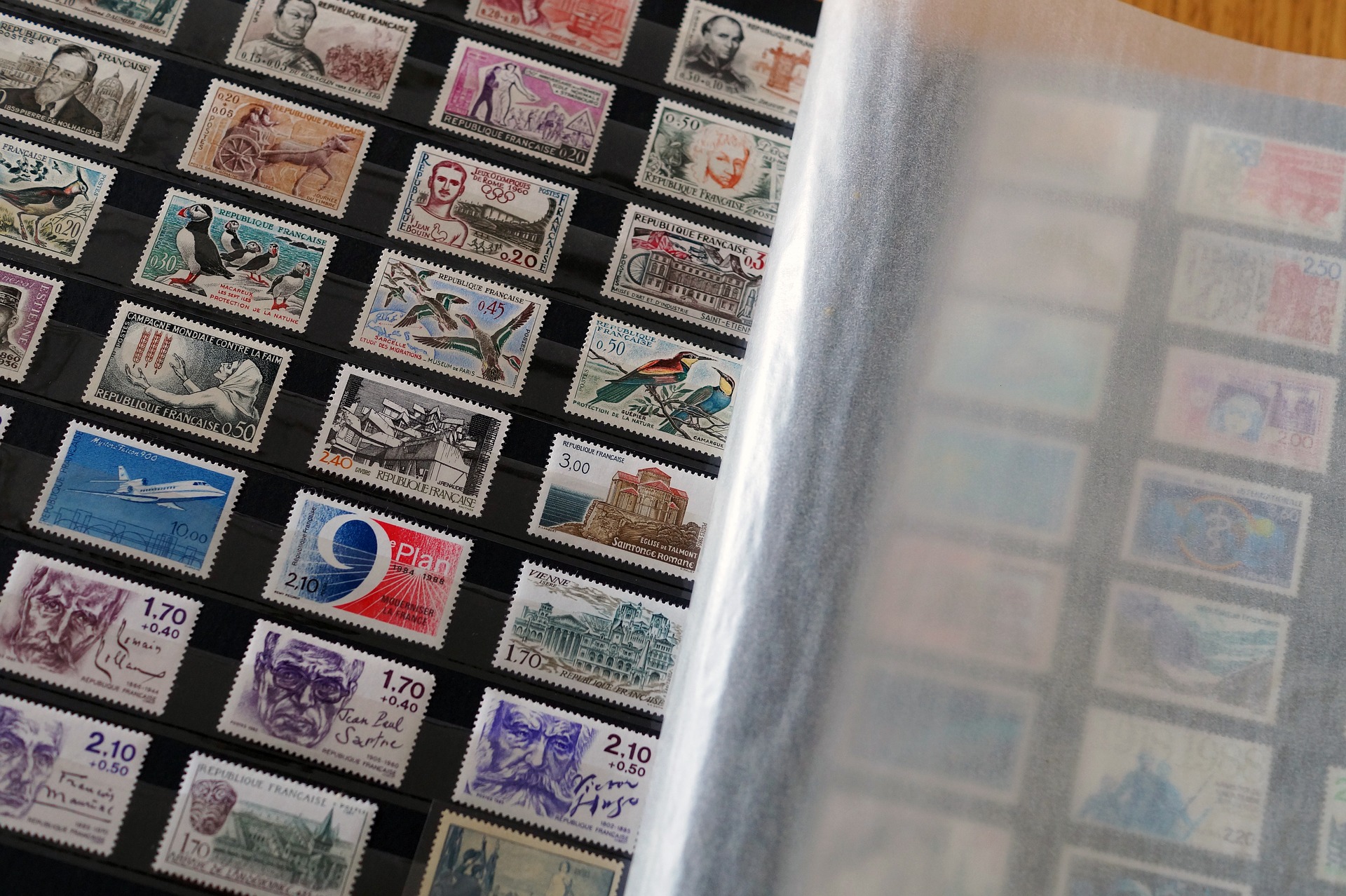 How to Frame Postage Stamps
There are a number of ways to keep your stamp collection in good shape. Collections can be framed or placed in boxes or in binders. The environmental conditions are extremely important in keeping the stamps in excellent condition. Stamps need to be kept free from moisture and temperature changes.
So while you can choose to utilize a stamp album or stock book, one of the best ways to protect your collection from the elements is with a stamp display frame. This is especially key for collectible historical figures or animated characters, which tend to be pricey. Avoid handling stamps with your bare fingers, as the skin oils to damage the precious paper. Use tweezers and a magnifying glass to gaze at and arrange stamps.
Before framing a single stamp, one needs certain materials to protect their quality and visual appearance. Any stamp collector will tell you that archival-quality materials are the key. Materials such as acid-free mat board, acid-free inks, stamp hinges, and conservation-quality custom frames are all important. Plus, UV glass is meant to protect the color of the stamps from fading. 
There are so many choices to make when it comes to framing your stamp collection. You can start by choosing a theme for your framed piece. You may decide on themes such as animals, plants, sports, music, cartoons, or important figures in history. Your theme could be the country of issue, cancellations, or first-day covers. 
A single stamp could be framed or a whole sheet. Create a frame with Church Hill Classics' design tools. The customization options and mat choices are endless, and just like an album page, you can add personal touches to make your stamp frame stand out. For a square sheet of stamps, you can float-mount it in a keepsake shadow box against a black backing board.
Displaying Multiple Stamps in a Display Frame
If you choose more than one stamp, you might want to sketch out the layout or make models of the stamps' sizes. Treat the mat area like a blank page, moving stamps around to see where they look best. All decorative elements, such as hand-lettering, printed text, or hand-drawn or printed designs, should be in place before mounting in the stamp collection frame.
Use a colorful mat board to complement the hues in the stamps you're displaying or a white mat board for optimal contrast. Stamps' gumminess can be protected from damage by using stamp mounts or stamp hinges, which are plastic sleeves with adhesive backing. A stamp is placed into the mount and then the mount is moistened and adhered to the backing paper. This can be especially beneficial for protecting mint stamps.
When showcasing many stamps at once, you might also consider investing in a frame for postage stamp sheets. This is a great way to show off the bulk of your collection while protecting it from any damage.
Other Stamp Storage Options
If you're storing your collection in a box, make sure it's made of archival-quality material. To prevent warping, select a containers that's no bigger than a shoe box. Don't store your box in a hot attic, damp basement, or other location that experiences extremes in temperature and humidity. Storing stamp collections in these areas could cause mold growth and attract insects.
Another excellent tip in protecting one's stamp collection from deterioration is to make sure you're using plastic materials that are made from an inert, clear material. Inert is a term that means chemically stable, so it won't react with your stamp collection. Vinyl is not safe because it is not inert.
Any enclosure made with a vinyl compound will interact with the material it comes in contact with and, over time, will cause damage. According to the National Postal Museum, plastic materials that are inert are labeled "PVC-free," which means they contain no polyvinyl chlorides and won't emit hydrochloric acid as they deteriorate. Chemically inert plastics include polyester, polyethylene, and polypropylene.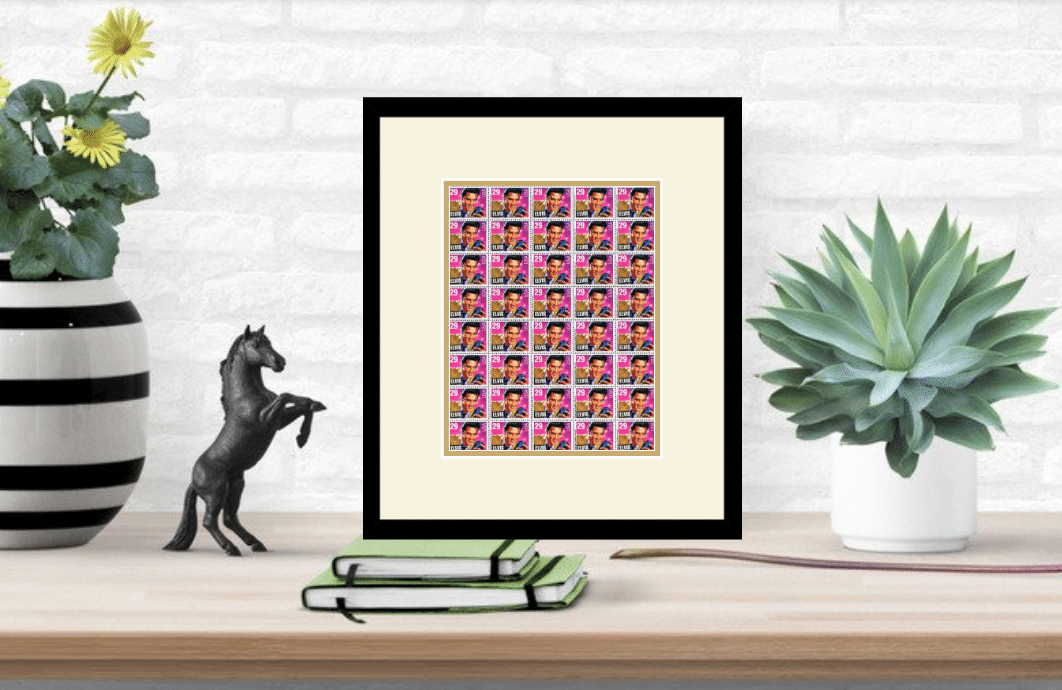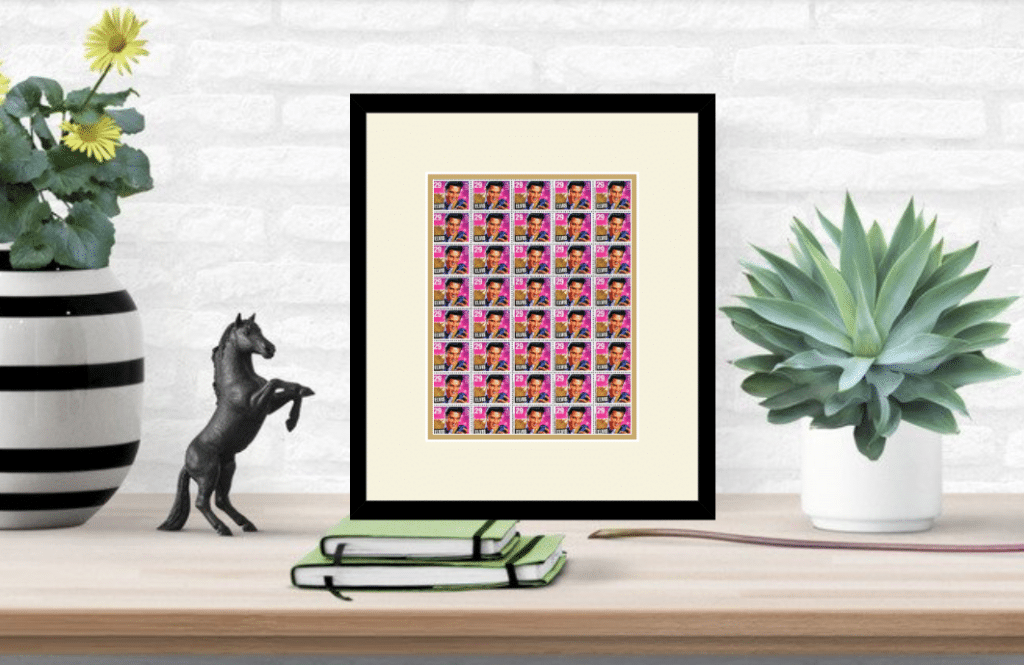 Use a Stamp Collection Frame
Keeping your prized postage stamp collection in tip-top condition can be accomplished when you have a stamp frame. It's important to use archival and inert materials, whether framing your stamp collection or keeping it boxed or in plastic sleeves in an album. It's equally important to remember to keep your stamps away from extreme temperatures and dampness.
Shop for your perfect stamp frame today or browse our selection of custom frames to display and protect your additional life's accomplishments.