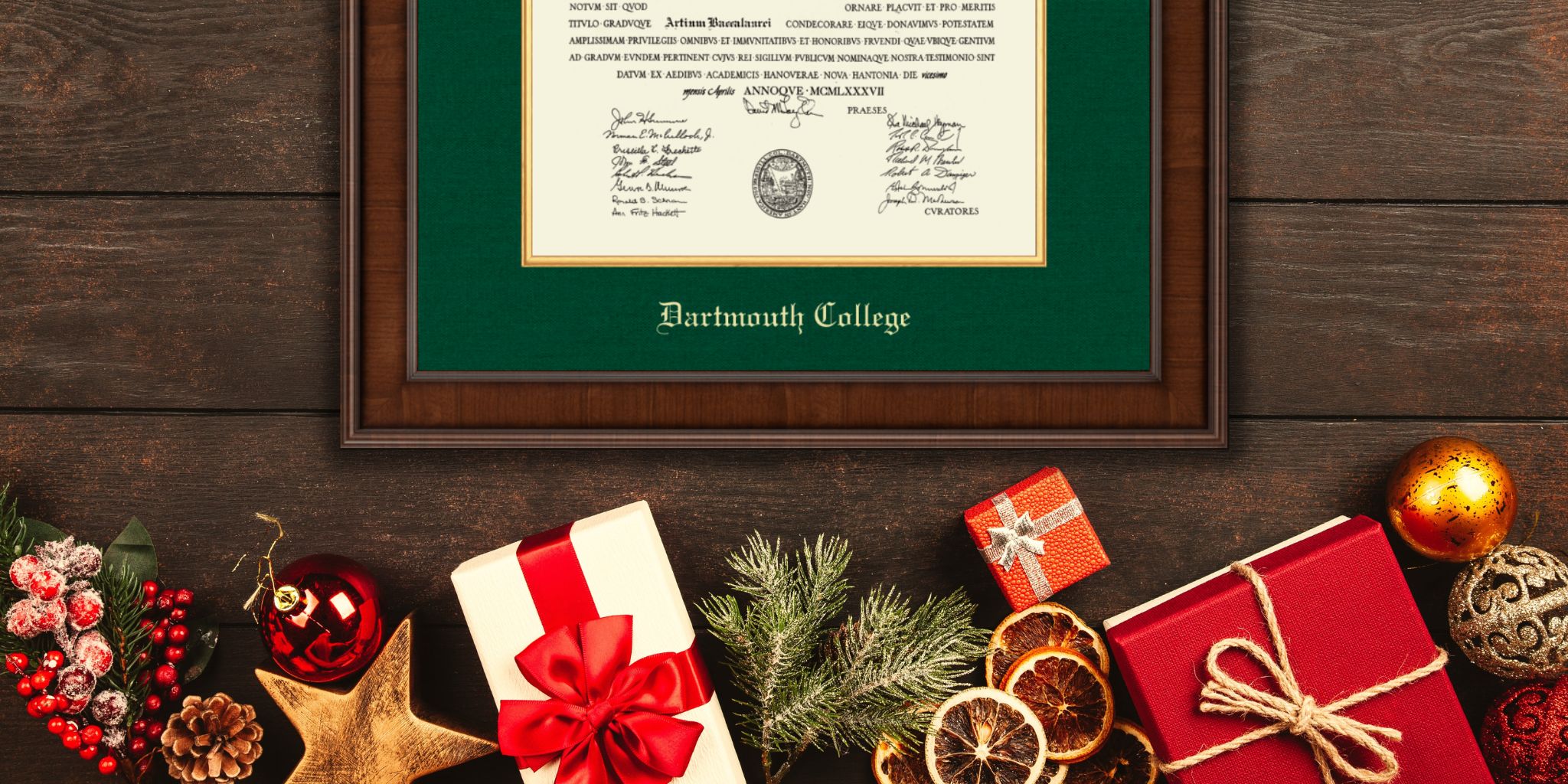 It's that time of year again, and everyone is scrambling to find thoughtful, practical, and heartfelt gifts for their loved ones. If you are looking for a great gift idea for someone special this holiday season, consider giving them a custom diploma frame! Not just any degree frame, mind you, but one that is professionally cut, joined, and crafted by hand. You might even find yourself getting into the spirit of things and creating your own custom frame. 
Why does a framed diploma make a great holiday gift? 
1. They're Practical
If you're looking for a useful gift for the holidays, diploma frames are perfect. Whether you're considering purchasing a frame for a high school diploma, college degree, or professional certification, your loved one will be able to safely store their important document for years to come. 
Both practical and intentional gifts, diplomas are often framed because they look impressive and eye-catching when displayed in homes or offices. Framed diplomas also serve as reminders of achievements and significant milestones accomplished in life. Everyone deserves to show off their achievements and look at them with pride! 
2. They're Impressive
A framed degree is impressive because it represents years of hard work and dedication. It's also a symbol of earning a valuable education. Finding a frame for diploma documents that captures the prestige and sophistication of a degree can be difficult. That's why we at Church Hill Classics have designed a variety of classy, elegant, and professional gift options meant to draw eyes to any cherished document. Help your graduate wow future employers and colleagues with one of our collegiate diploma frames.
3. They're Customizable
One of the important parts of gift-giving is selecting presents for loved ones that cater to who they are and what they enjoy. Using our Create-A-Frame online design tools, you can capture your grad's personality and create custom frames that are one-of-a-kind. Select from various moulding styles, mat colors and textures, and custom embossings or engravings to make the frame uniquely special. Your graduate is sure to appreciate a custom diploma frame designed by the people who know them best!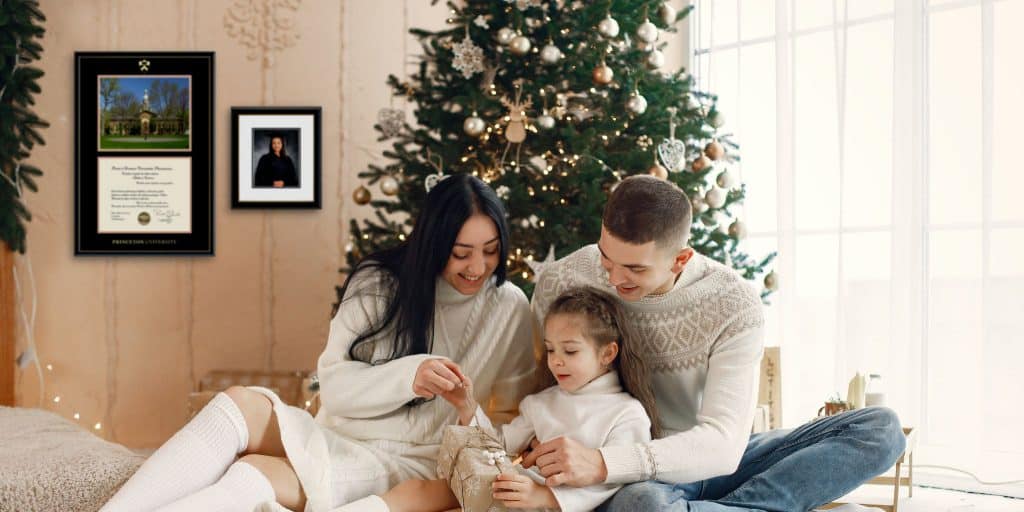 4. Your Graduate Will Feel Loved
When you give a handcrafted degree frame as a gift, you're showing that you care about the recipient. Gifts like our diploma and tassel frame allow graduates to feature their commencement day regalia next to their diploma. Or, find frames with space for campus or graduation photos above your degree with a diploma picture frame or double document frame. Regardless of what you decide on, buying a frame isn't just purchasing a practical gift, it's giving your loved one a tangible way to remember their accomplishments. 
As the holidays quickly approach, make sure to invest in a thoughtful gift for your loved one. Start shopping for a custom diploma frame today!