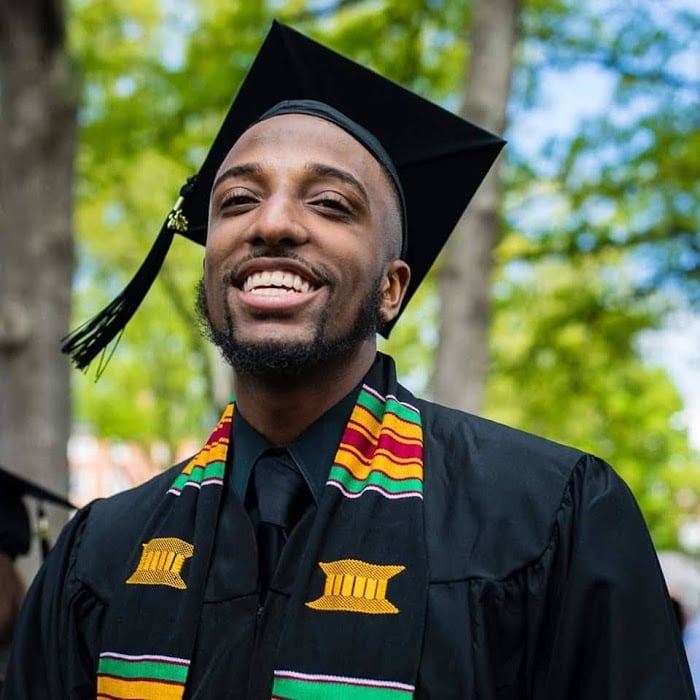 Graduating from a college or university is a huge achievement. Besides caps and gowns, many students are now adding graduation stoles to their commencement day ensemble. Why do graduates wear stoles? Wearing stoles for graduation is a way for students to show off their academic achievements, honor society memberships, and affiliations such as fraternities or sororities or acknowledgement of their military service.
These commemorative sashes are worn over the shoulders and are often customized by the student or distributed by the school. Finding the right college stole and getting it customized is more straightforward than ever before because some companies and retailers can do it for you. Here is the place to learn everything you need to know about graduation stoles, including how to choose the right one, how to get your sash customized, and why you should frame it after graduation.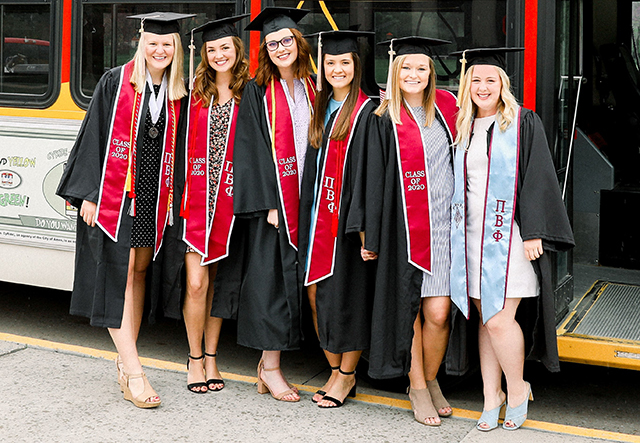 How to Select the Right Stole
College graduation stoles (and sometimes high school graduation sashes) can be up to five inches wide and should reach the bottom of your graduation gown's sleeves. They will often have printed or embroidered text and images to denote honors, academic achievements, Greek membership, or sports or club affiliations. Sometimes, wearing a graduation stole during teh graduation ceremony can also signify a graduate's field of story.
Depending on your university's official graduation guidelines, personalized stoles may need to be approved by the school prior to the commencement ceremony.
Stoles are usually made from medium- to high-quality satin, with the higher quality material costing a little more. Apart from satin, you can choose from polyester, nylon, and other fabrics. The fabric for your stole will determine if and how you can customize it, the trim you can add, and the embroidery that can be used for the finishing. Just be sure to discuss all this with your retailer before you have your stole made.
There are lots of stole colors to choose from with some retailers stocking up to 20 different shades, so you can find just the right club or school colors easily. Your institution will give you guidance on the colors your stole can have. If you have a few options to choose from, although rare, go with one that lets the letters or imagery on your stole stand out. When it comes to text and images, you can select either embroidery or screen-printing.
Some graduates might prefer a trim on their stoles. If your school allows this, classic stoles with a finishing trim look nice but angled stoles with a trim look even nicer. Getting the trim and better finishing embroidery will cost a bit more, but it's definitely worth spending a few extra dollars. Especially if you plan to showcase your stole after graduation.

Where to Get a Graduation Stole
Most online retailers will send you a form to fill out to determine the exact wording and placement of text and images on your high school or college graduation stole. You should receive a digital mockup of the stole within a few days of sending in the form. Once you approve the design, it should take up to a week to have it made and shipped out to you.
Some retailers also have online builders, software that you can use to customize your stole and sash to your liking. When an online retailer provides this choice, you won't need to fill out a form, as everything they need will already be in their database.
If you want to avoid the rush and any potential delays, send your order in as early as you can. This will give you peace of mind that as graduation day approaches you have all the regalia you need for your big day and the photo ops to come.
How to Get Custom Stoles
In addition to colors, embroidery, and trim, there are many other ways to customize your stole. For example, in addition to finding stoles with official school branding at Oak Hall, you'll also find stoles that recognize first-generation graduates, honor stoles, international flags, LGBTQ+ students, Greek organizations, veterans, and active-duty service members.
Even though most people get their customized graduation stoles from retailers, it's not unheard of for seniors to embellish plain stoles much in the way they do their grad caps. For many Greek organizations and campus clubs, turning stole-decorating into an annual DIY project is a fun rite of passage. It's a great way for graduating seniors to bond and show off their club or team pride and match their sashes to their graduation cords and other pieces of their ensemble.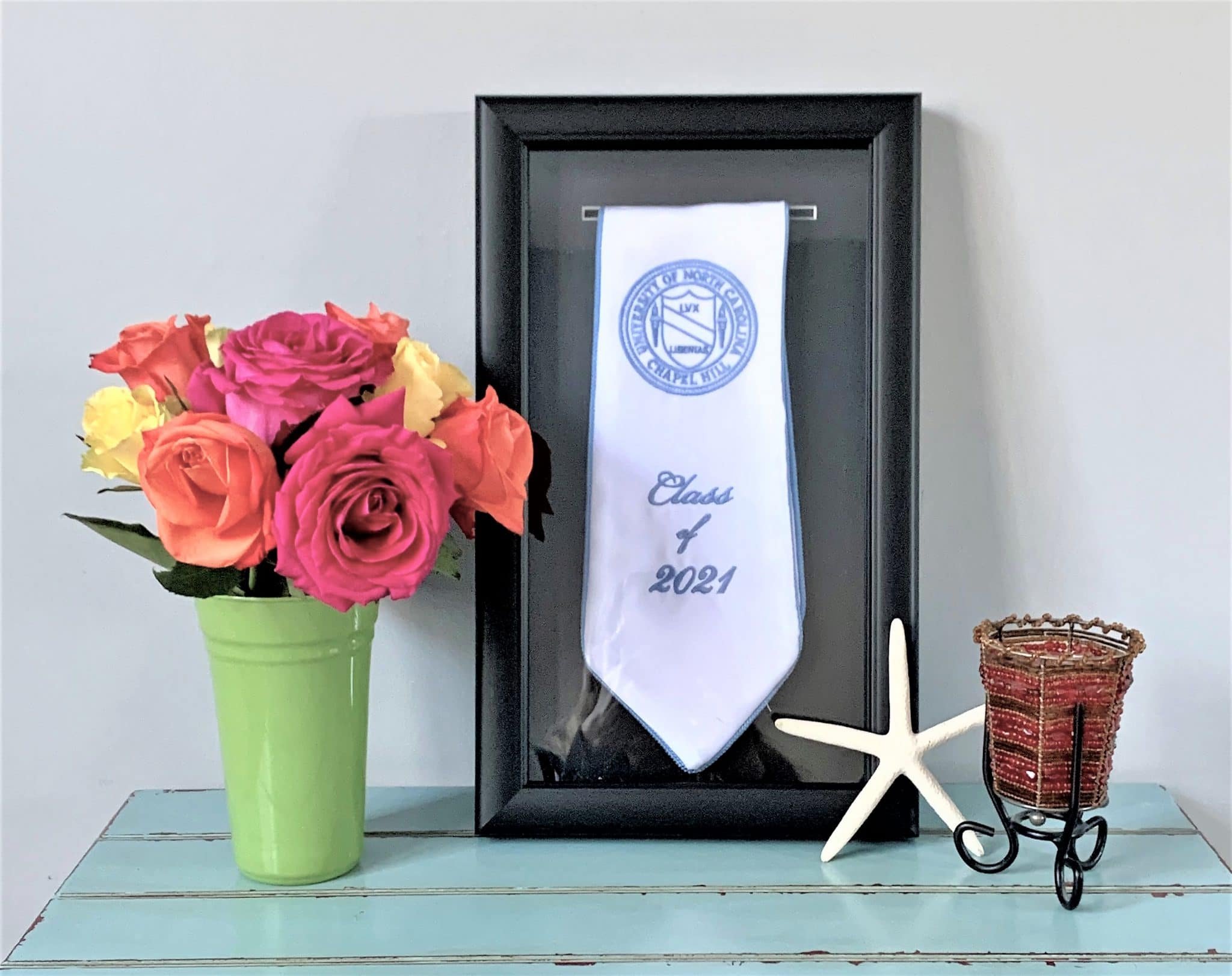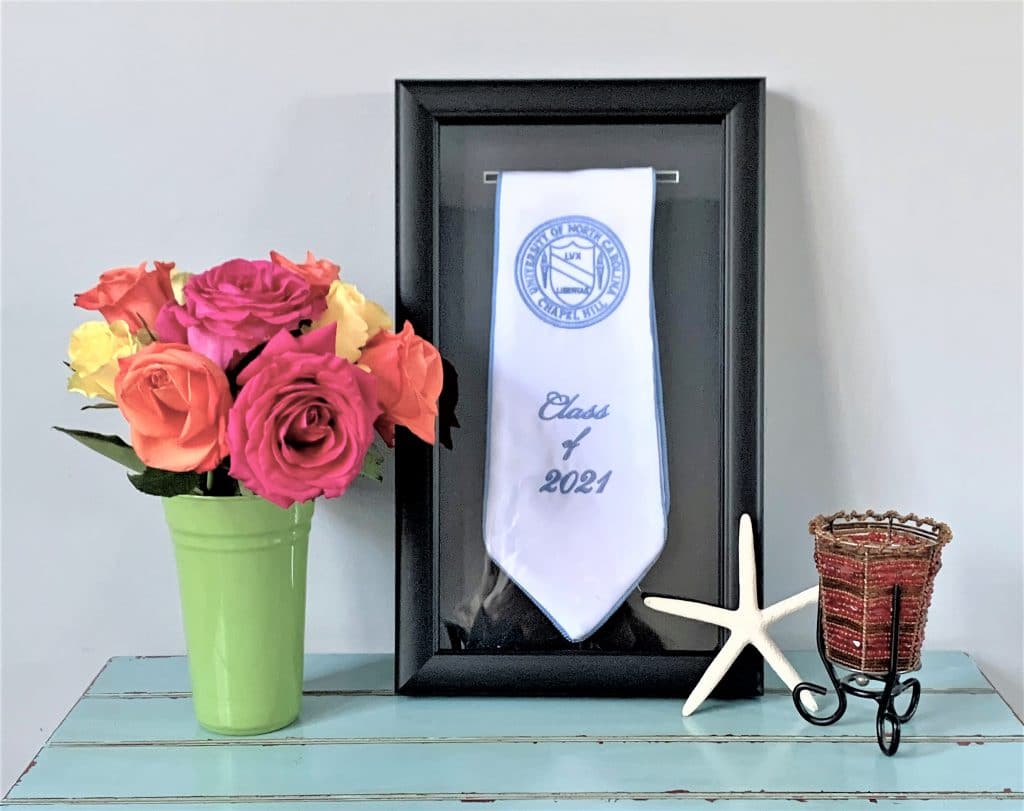 Shadow Box Frames for Stoles
Graduating is a big deal, and that is why many people frame their stoles. You can too! Be sure to select an archival-quality graduation stole frame that will preserve it for years to come. Graduation stole shadow boxes also make ideal grad gifts. In fact, for seniors who received high honors medallions or recognition awards, a stole frame and medal shadow box are perfect companion gifts!
Not only do these gifts look great, but they also protect this priceless graduation memorabilia for years to come. Grads can proudly showcase these items in their bedroom, home, or office in a professional yet aesthetically pleasing way.
Do I Let My School Get a Stole for Me?
For uniformity, a lot of colleges and universities customize their students' stoles. It might be helpful for schools to do so, but it robs students of the ability to show off their personal flair. If your school allows you the option to choose between their stoles and your own, you should order your own.
You can customize your stole however you want within the university's regulations. If you get your own stole, you can get the length and material that is right for you. And when you frame your customized stole, you can do so with pride, as it represents yet another thing you did for yourself. It will also help make your graduation photos that much more special.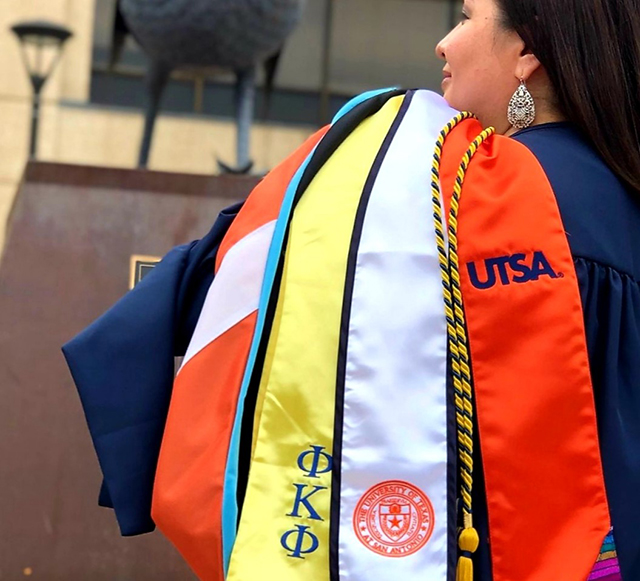 Buying Stoles in Bulk
Ordering stoles in bulk is a good option for fraternities, sororities, and other on-campus groups looking to save money and ensure uniformity. Ordering in bulk might have a longer lead time, the time from ordering to shipping, but the stoles will represent an important part of your college life. As with other stoles, get a sample before ordering so you can see what you will get before it arrives. If you have the option, let the retailer know of any customizations you want on the stoles, just like you would if you were buying one. This helps you get the end result of your dreams.
A Graduation Stole Represents You
Your graduation stole can be many things. It can denote your academic accomplishments. It can declare your Greek pride. It can be how you tell the world who you are and what you hold dear on your graduation day. This is why you should get a stole that is custom-made for you. There are hundreds of customization options so your graduation stole can be totally yours. Graduation is a major milestone, and your stole should tell the world just how proud you are of this achievement. Even after graduation, your sash can be carried with you throughout life as a reminder of this momentous day. 
Frame Your Stole with Pride
There are so many things to think about when it comes to your graduation stole. From the colors to the trim, to what you want written on the stole, the options are limitless.
The most important thing is that if you decide to opt out of wearing a university stole, you should make it as personal as possible while still staying within the university's guidelines for commencement regalia.
Celebrate this amazing milestone by framing your graduation stole! And while you're here, make sure to pick up a custom diploma frame for your equally important degree.