Now more than ever, we're seeing a trend among consumers who are looking to shop at and support women- and minority-owned business owners. As reported in a recent study by Mastercard analyzing holiday consumer trends, shoppers "prioritize small (78%), minority- (68%), women- (68%), and Black-owned (66%) businesses" that favor their personal values. Just how many women own businesses in the United States? According to 2021 women-owned business statistics, there are currently 12.3 million female-led companies in the United States generating $1.8 trillion per year. There's never been a better time to ask "how do I register as a woman-owned small business?" To that end, we've compiled a comprehensive list of women-owned business resources to help guide you through the certification process.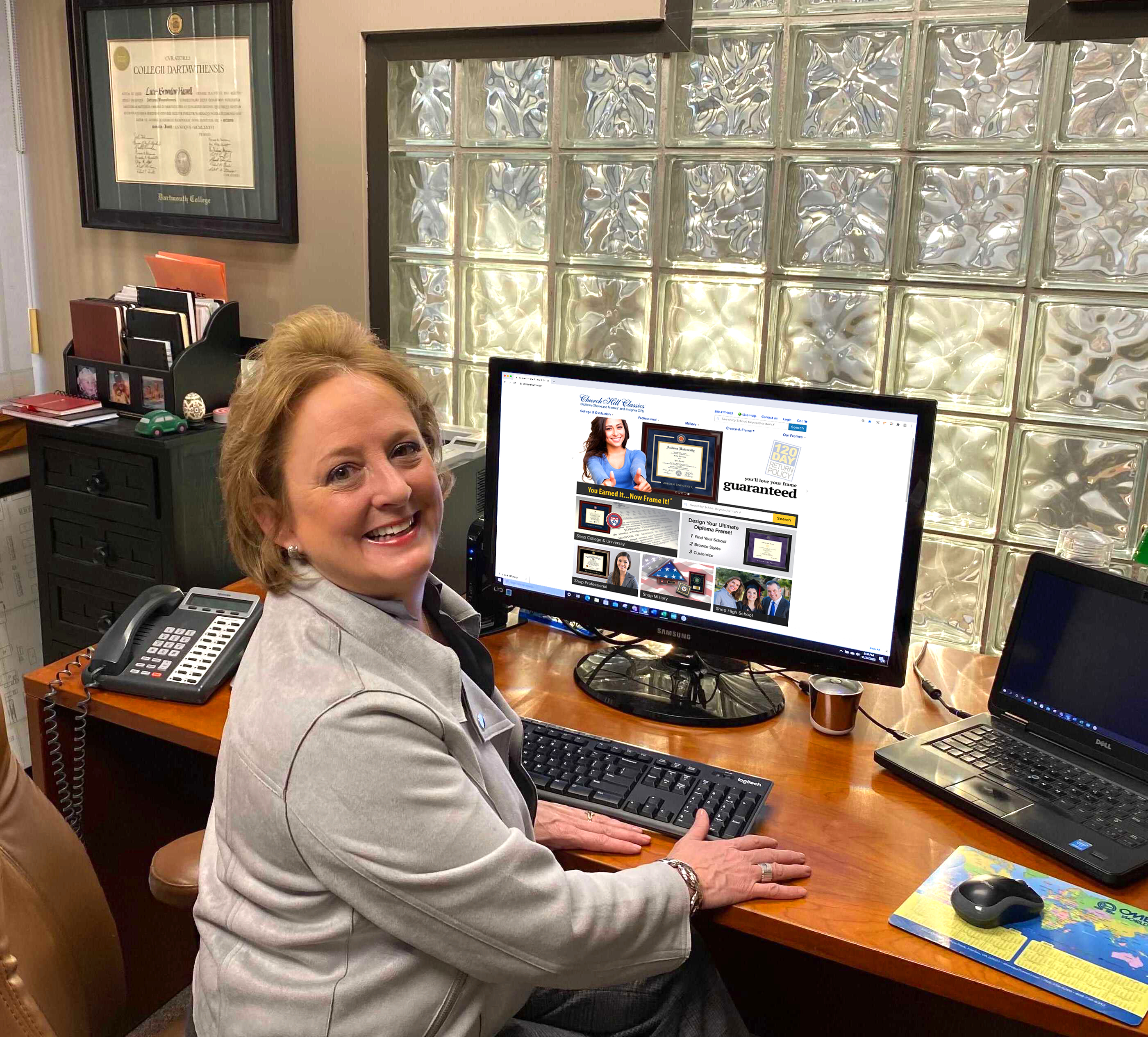 Women-Owned Business Certification Resources
In the past, women in business have faced mounting frustrations in finding breakthroughs in the marketplace. Much of their time was spent digging up the resources and doing the research needed to figure out how to register as a woman-owned business.
Thankfully, both government and private institutions value the diversity that women-owned small business certification brings to their respective fields and have created institutions that encourage their growth and provide the tools needed to help female-owned businesses succeed.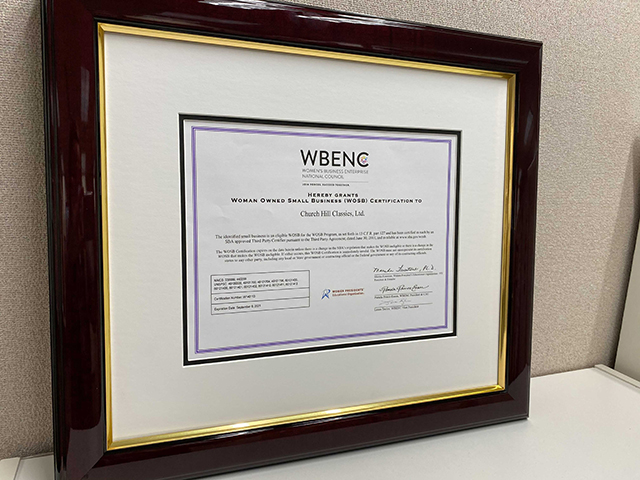 Women's Business Enterprise National Council (WBENC)
As the largest private certifier, advocate, and voice for women-owned companies, WBENC offers support and certification to female entrepreneurs. The council's resources are vast and include services such as:
* Third-party certification
* National networking opportunities
* Educational resources
* Scholarships
Having the tools, resources, and support to carry you through the full lifecycle of entrepreneurship is a huge part of leveraging your business and finding success. Working with organizations that can offer insight, perspective, and collaboration opportunities will help you troubleshoot potential obstacles and help develop and market your brand. Plus, the official woman-owned business logo on your website and printed marketing materials are guaranteed to instill confidence in clients, lending institutions, and potential customers.
The National Association of Women Business Owners (NAWBO)
The National Association of Women Business Owners is an organization that represents women-run businesses across the United States. Great networking opportunities and support are available from NAWBO, as women entrepreneurs fight for their place in their respective industries. NAWBO provides excellent educational resources, access to support, and advocates working with minority women-owned business owners. They also provide links to valuable "woman-owned" certification processes and credentials. I was particularly honored to receive the NAWBO/Wells Fargo Trailblazer award in 2007, which recognized female entrepreneurs for their innovative spirit, demonstrated by their companies' business performance, growth, and personal service in the community.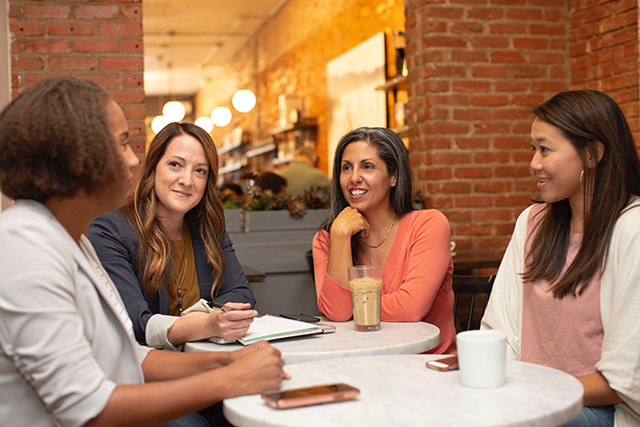 Women's Business Centers (WBCs)
The U.S. Small Business Administration (SBA) is a federal agency whose mission is to help small business owners and entrepreneurs pursue the American dream. The SBA women-owned business program boasts more than 250 Women's Business Centers offering the training and counseling female founders need on just about every topic under the sun having to do with entrepreneurship, including women-owned business grants. The Office of Women's Business Ownership sets up and maintains these centers, which are a huge help to women who are both socially and economically disadvantaged.
If you find yourself lacking the resources you need as you embark on your entrepreneurial journey,  try locating your local Women's Business Center for advice regarding woman-owned business loans, state licenses and permits, and government contracts for woman-owned business enterprises.
SCORE
SCORE, a non-profit organization, has been assisting small companies (including minority and women-owned business enterprises), for more than 50 years. Their mission is to help these businesses hit the ground running by providing both mentorship and educational opportunities. SCORE's services are available to female businesses for little to no cost, including access to valuable information, mentorships, workshops, and resources.
DreamBuilder
If you are in the planning stages of your business, look no further. The mission behind DreamBuilder is clear as day in their slogan: "Empowering Women Through Online Education." They offer free online courses spanning topics such as marketing, pricing, branding, goal-setting, and women-owned small business grants to help you convert your dream into your women-owned business enterprise. If you need more education before you register as a woman-owned business, DreamBuilder can help ease your worries and prepare you for the daunting and exciting task ahead.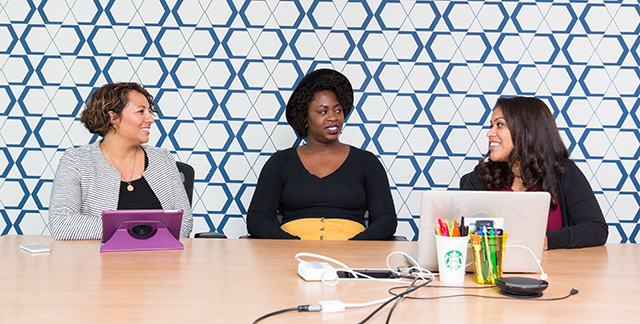 Woman-Owned Business Advantages
You can obtain official certification at the local level as well as the women-owned business certification federal government paths have to offer. Why is it advantageous to register as woman-owned small business leaders at both levels? The government and large corporations are the largest buyers of goods and services, and they often award contracts specifically to female founders or small business grants for women-owned businesses. These then become a constant, reliable source of income. Long story short: getting certified is a MUST.
The certification is a tool that is designed to increase opportunities for your business. It is not a charity program and does not give women special treatment. Instead, the primary advantages of women-owned business certification include trust in your goods or services, increased visibility in the marketplace, and networking opportunities with like-minded partners.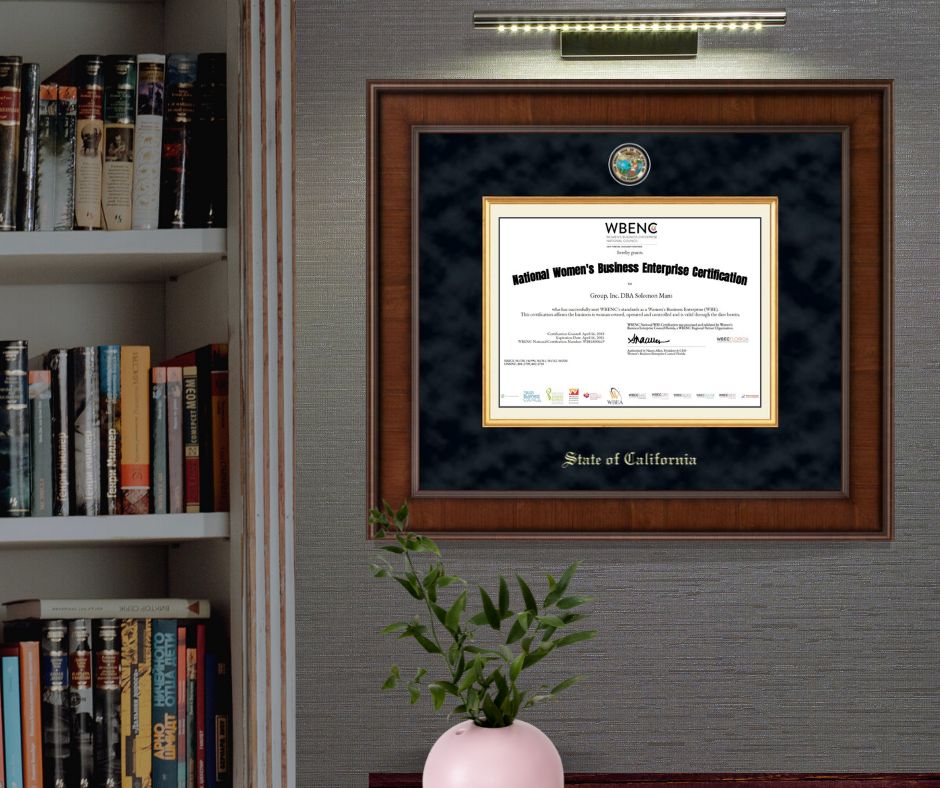 Types of Women-Owned Businesses Certification
There are several certifications available out there, and getting the right certified women-owned business logo on your credentials is going to make all the difference on your entrepreneurial journey. The two main certifications that you need to know about are the WOSB and the WBE, and each agency's woman-owned business definition and requirements vary slightly.
The WOSB
The WOSB, or Women-Owned Small Business, is a program that provides great access to federal contracting opportunities for Women-Owned and Economically Disadvantaged Women-Owned Small Businesses (EDWOSB). Overseen by the Small Business Association (SBA), a WOSB certified company must fall under the following guidelines:
* Be 51% controlled by one or more women, primarily managed by one or more women.
* The women must be U.S. citizens.
* The firm must be "small" in its primary industry in accordance with SBA's guidelines for that industry.
WOSB is unique to the Federal government and is a women-owned business association that a person can self-certify for as long as you can prove that your company is owned by women.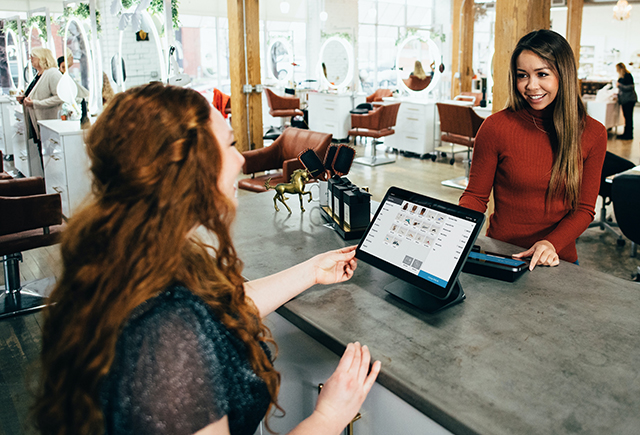 The WBE
The WBE, or the Woman Business Enterprise, is a certification used by local, state, and other quasi-government agencies. The qualifications for this certification are like the WOSB and for a company to apply for the certification they must meet the following standards:
* Be at least 51% owned and controlled by women.
* Show fiscal responsibility via tax returns, bank statements, and business credit rating. A company should be current with their fiscal responsibilities and appropriate cash flow.
* Have the capacity to succeed. The company's principals must have a certain level of experience in the market they are entering. If your field requires licenses, it may be necessary that those licenses are held by the principals.
The woman-owned business benefits of having your WBE Certification are vast and will definitely leverage your brand. You will gain access to opportunities with corporations and federal agencies, networking opportunities, and mentorship programs. Additionally, when you certify woman-owned small business ventures with the WBE, it opens doors to other opportunities, such as access to leads for bids and proposals and access to purchasing agents.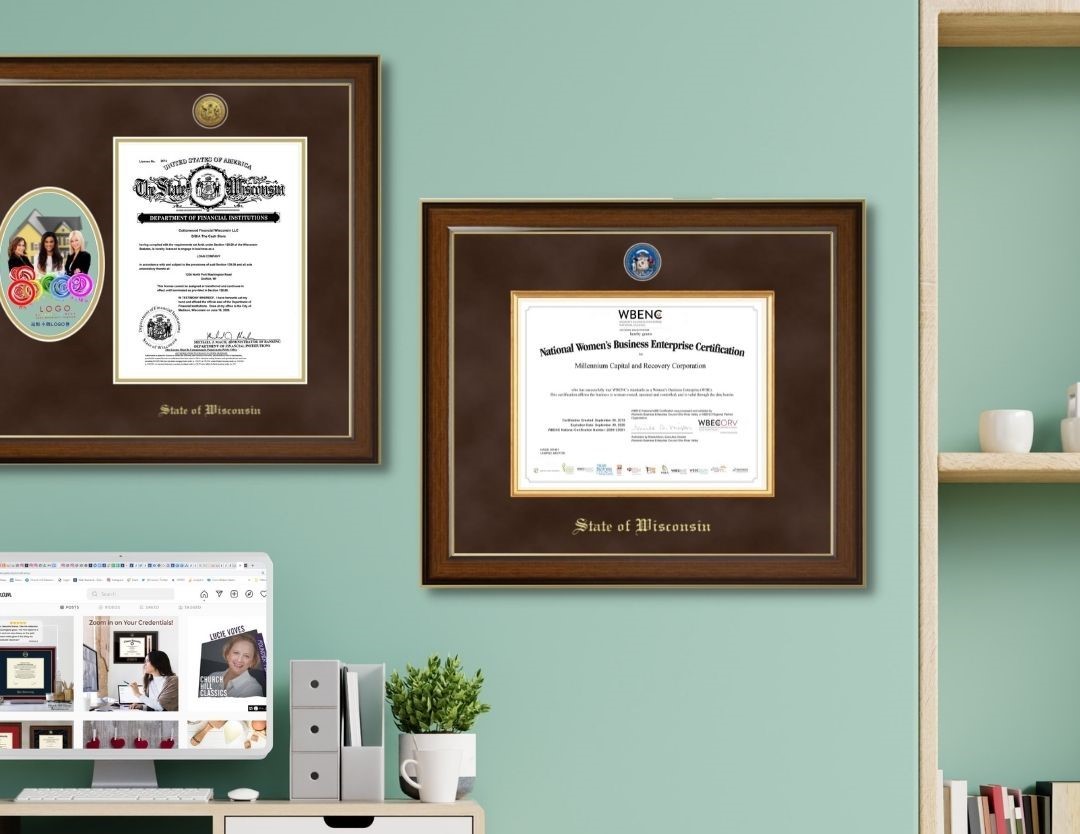 The Woman-Owned Business Application Process
The application process is extensive, so plan time to pull together all the supporting documentation you need and prepare for a review and onsite interview process that takes approximately 90 days to complete. Typically, you can expect the following from your certification process:
* You will send the completed application to the certifying agency.
* The certifier will check to make sure the application is completed in its entirety with supporting documentation.
* The woman-owned business certification application is forwarded to one of the national review committees.
* If anything is questioned during the committee review, they will contact you directly for clarification.
* There will be a visit to your place of business that is conducted by the certifier's trained site visitor. The result of the site visit will then be sent to the review committee.
* The review committee meets again to make a final decision.
* You are notified of the decision made by the committee. If you are approved as a women-certified business, a certification packet is sent to you. If your application is denied, a letter stating the reasons and the appeal process is sent to you.
* You must renew your company's certification annually for any of the following certifications: WBE, WOSB, EDWOSB. However, the process of recertification is much simpler than the initial certification.
Of course, once you receive your certificate with its official woman-owned small business logo, make sure to put these impressive credentials on display in a custom certificate frame in your home office or on your company wall. Putting this accreditation on display speaks volumes about your hard work, powerful networking capabilities, and strong ties as a community leader and female role model.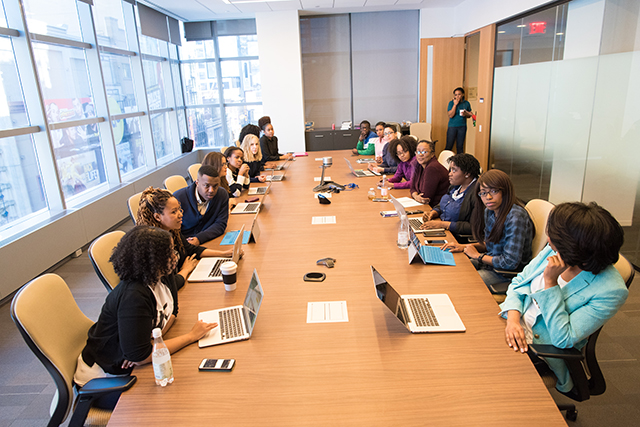 How to Grow the Best Women-Owned Businesses!
Celebrating female entrepreneurship and mentoring businesswomen in my community is something I believe in strongly. I've seen exponential growth with the help of my certification. The potential to grow your business through this avenue is huge! While it still requires much effort on your part (because a business doesn't grow itself simply with a slip of paper), you will open avenues you never would have dreamed of that will elevate your business practices and expand your network.
Your success will only be as great as your ability to make the contacts utilizing your certification and to follow through to showcase the benefits of your product or services. This is a great headstart for you, one I wish I had discovered many years ago. I am happy to share my journey and my valuable resources with you so that you may find success in your entrepreneurial endeavors. Simply being able to mention your affiliation on your marketing and promotional materials provides many certified woman-owned business benefits and offers an effective means for distinguishing your company from others like it. It's critical to support our certified women businesses, for these small companies, like my own, are the true backbone of our American economy.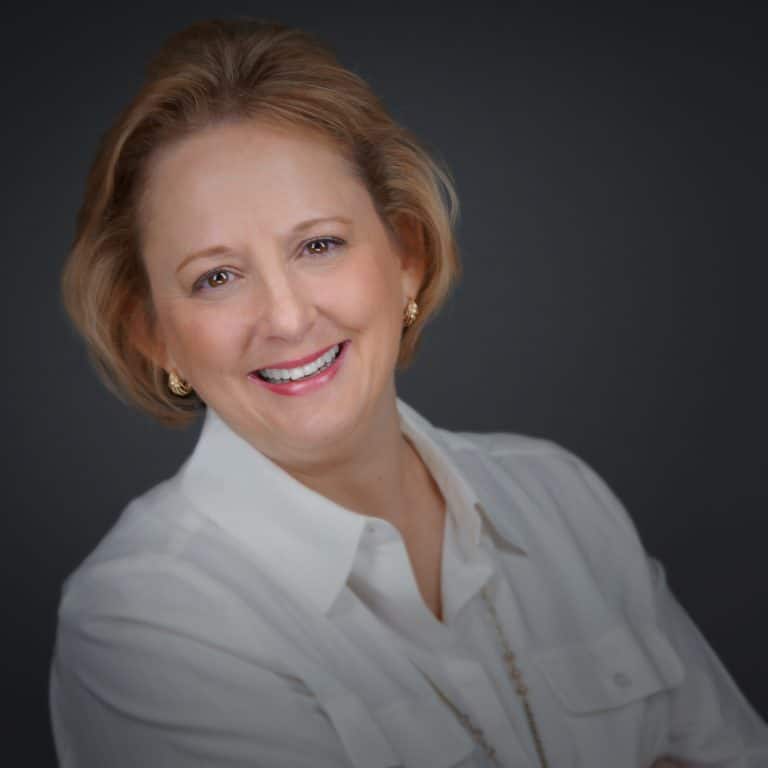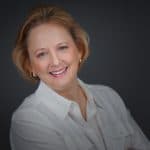 Lucie Voves is the Founder and CEO of Church Hill Classics/diplomaframe.com, a certified woman-owned business and 11-time Inc. 5000 Award Honoree.