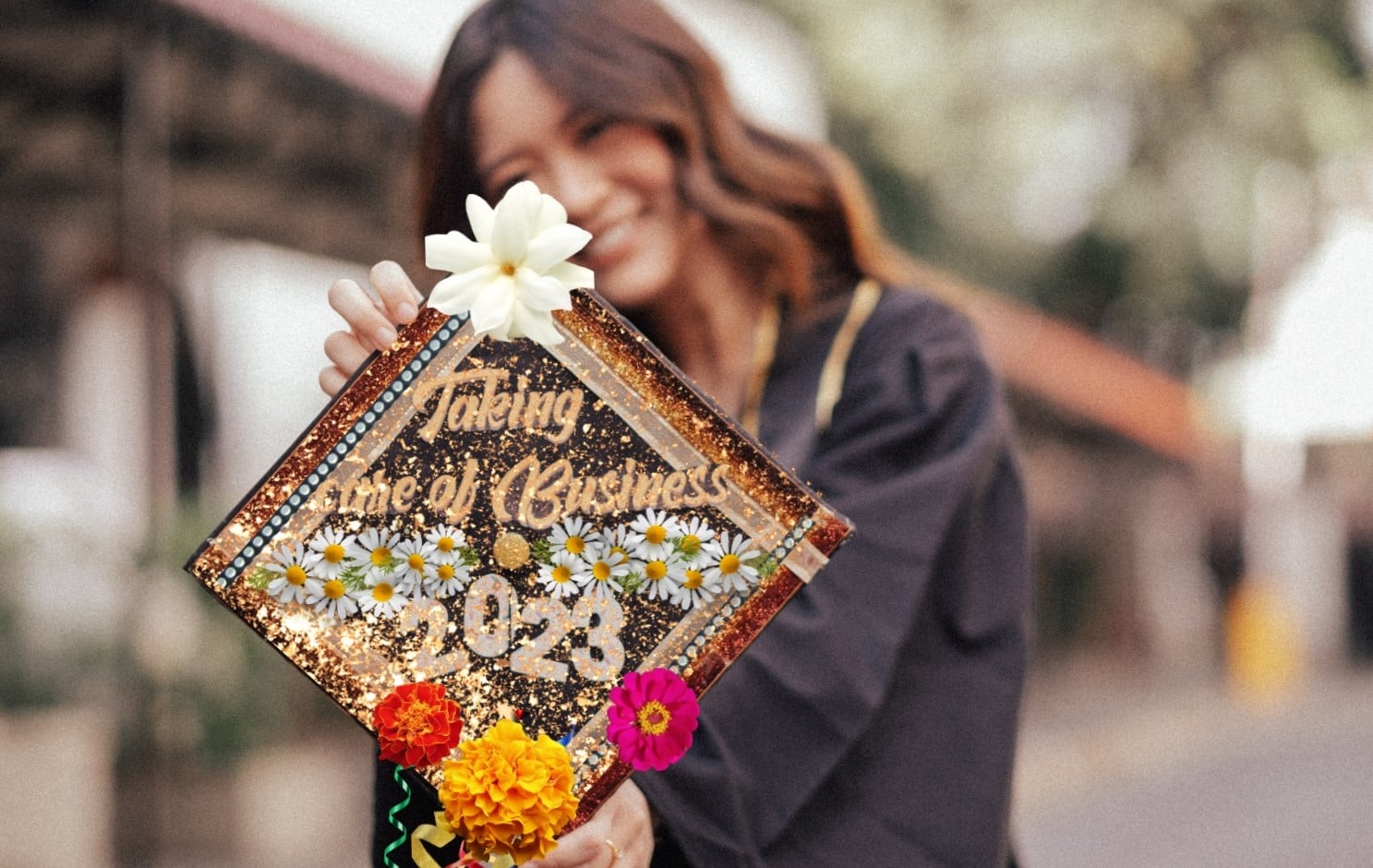 You did it! Well…almost. Chances are, if you're reading this article, you're about to graduate. And to that, we say "Congratulations!" But amid your late-night study sessions, post-graduation plans, and final exams, you've also realized it's time to start looking into grad cap decoration ideas. 
But don't worry, we've have unique ideas for graduation caps, whether you're a high school senior or soon-to-be college grad. While decorating grad caps can seem intimidating at first, we've broken it down into some simple "do's and don'ts" to help you create a personalized piece of memorabilia to celebrate this special day. From picking a theme to carving out the time to decorate, we'll help you consider it all so you're prepped and ready to decorate. So, what are you waiting for? Grab the hot glue gun and let's get started!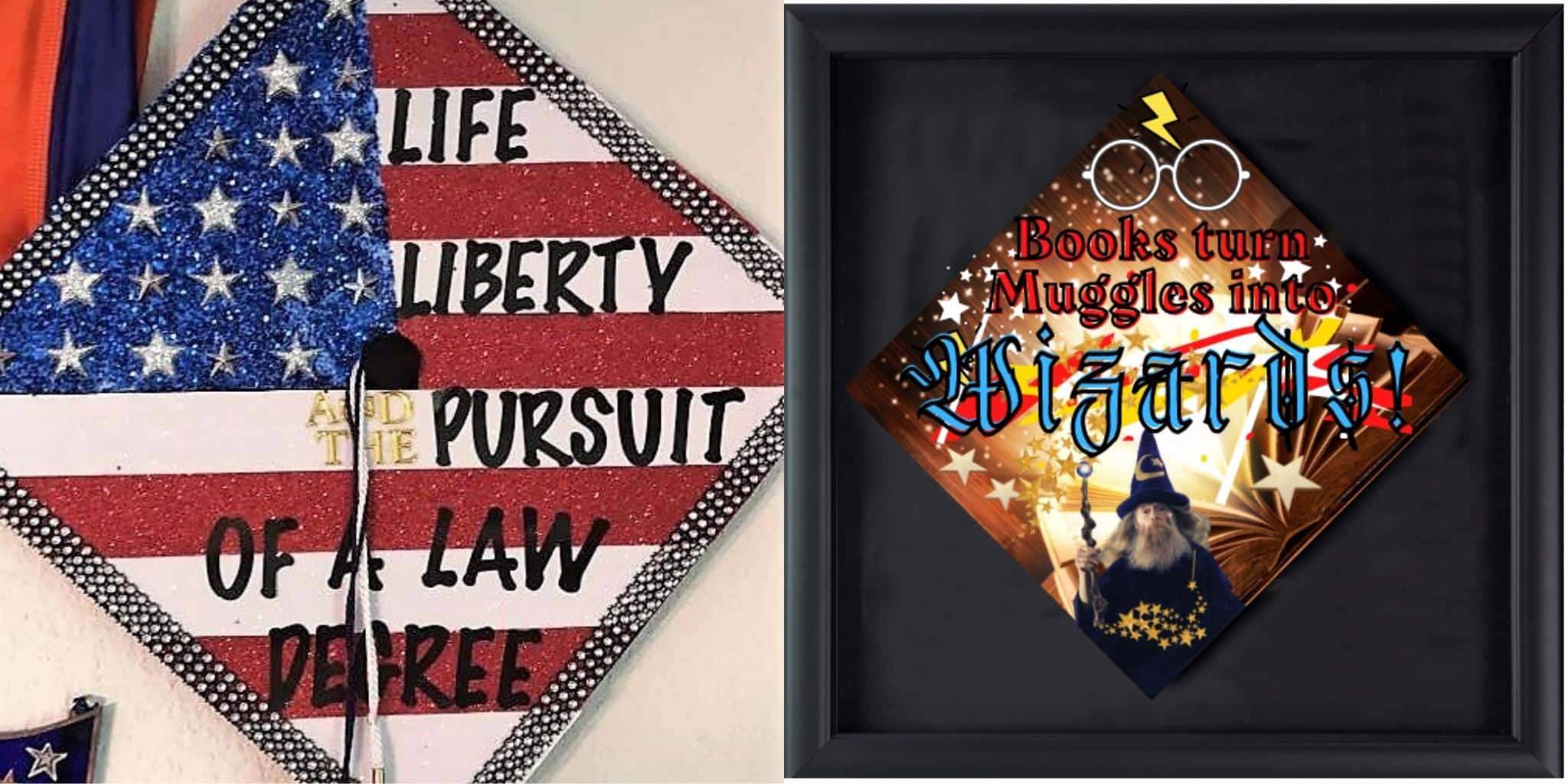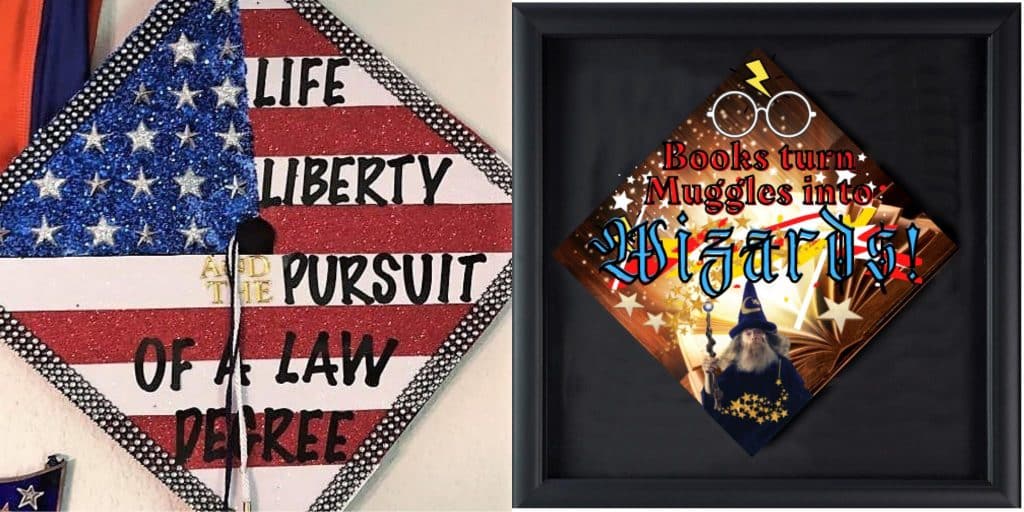 The Do's: Decorating Grad Caps
DO

Get Inspired
We get it—coming up with graduation cap decoration ideas can be overwhelming. But thankfully, with the help of the internet, you can find countless ideas and examples with the click of a button. Get specific with your Google search by researching "grad cap decorations for guys," "chemistry grad cap decor," or even "grad cap decor ideas for cat lovers." You'll be surprised at how many different ideas are out there. Or, if you just want to browse until inspiration strikes, you can always check out our Pinterest board of grad cap designs. Whichever route you take, it's important to find a theme that reflects your interests, studies, or experiences so that your decorated grad cap is uniquely yours.
DO

Stock up on Supplies
After you've picked a theme for your decorated grad cap, it's time to visit your local craft store. We've compiled a shopping list for you with all you'll need to make your decorating dreams come true. Make sure you find a quality piece of posterboard for the base of your decorations and invest in some strong glue to ensure nothing falls off on your big day. Aside from that—let your creativity run wild. Washi tape? Glitter? Bubble letters? The possibilities are endless. Grab whatever you may need, and remember, you can always return unopened craft supplies later.
Before heading out for supplies, sketch out your graduation cap designs in pencil first. Not only will this allow you to plan ahead, but it'll also give you time to decide if you like your theme or want to revisit some other graduation cap ideas.
DO

Make It Yours
You may have chosen a grad cap decor idea from Pinterest, or might even be following a step-by-step tutorial, but be sure to give yourself permission to make it yours. Try not to get too caught up in making your cap perfect; instead, focus on telling your story. Swap out matte with glitter paper, add your favorite colors, change the font style, and don't worry if it doesn't look just like your inspiration—that's a good thing! This graduation day memento is something you'll keep forever, and you'll want to look back on it knowing it told the story of your school experience and personality. Don't be afraid to add those special touches to create the sporty, festive, or funny graduation cap you envision.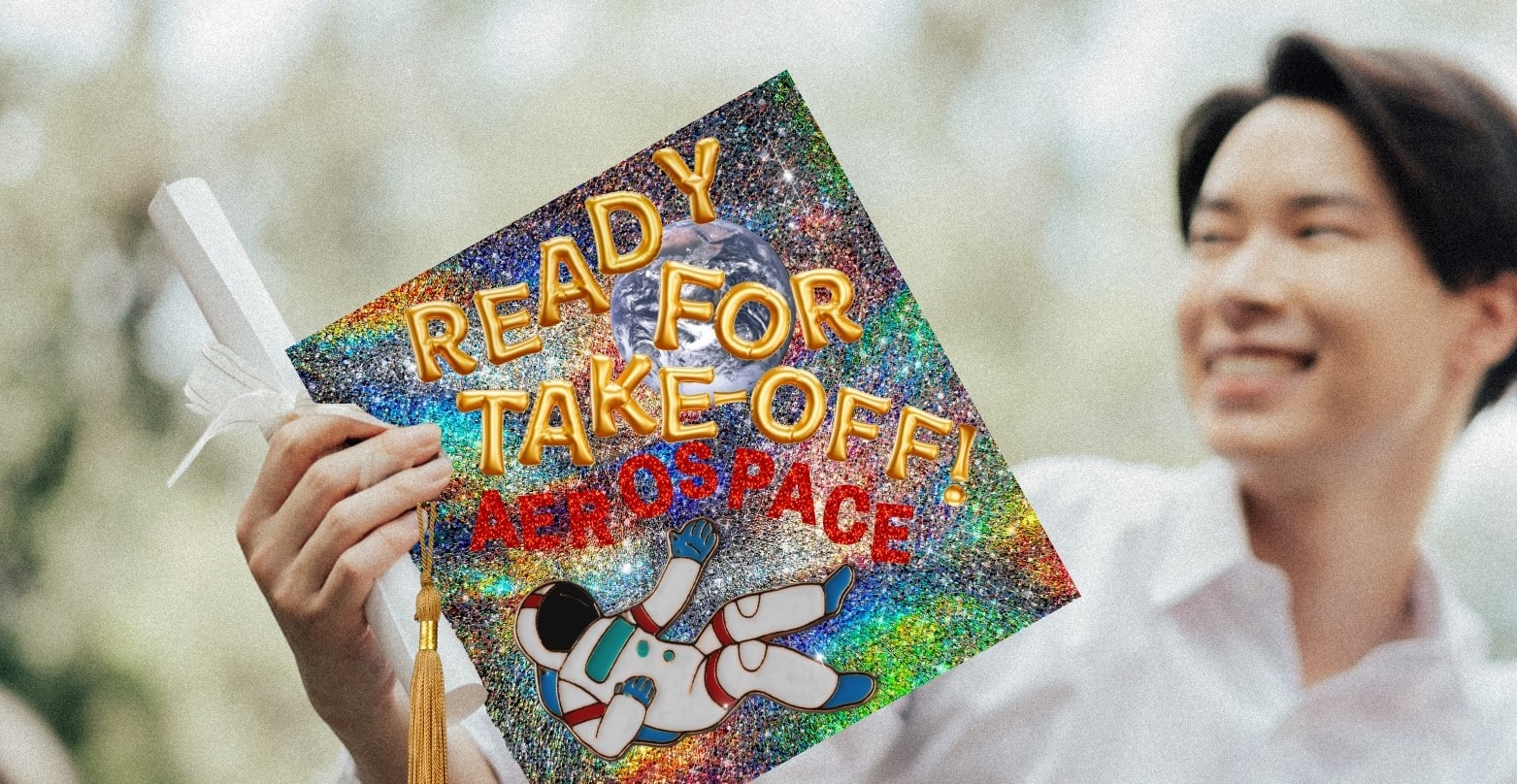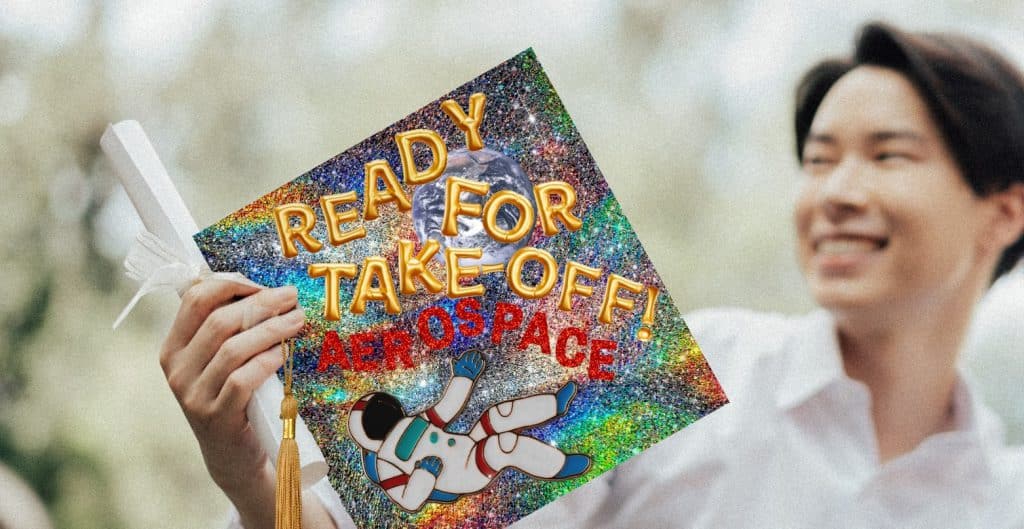 The Don'ts: Decorating Grad Caps
DON'T

Wait Until the Last Minute
Just like procrastinating for a test or project, waiting until the last minute to decorate your grad cap is sure to result in chaos. Not only will it be harder to find supplies, but you'll also be competing with a hundred other things you need to get done before graduating. Instead, start planning your grad cap decorating well in advance and work on it in spurts. Take a couple days to decide on the theme and a night to sketch out your plan. From there, just work on it piece by piece when you have free time. Use it as a study break distraction or as a way to unwind after a difficult test. This way, you won't feel overwhelmed and you'll be able to enjoy time spent decorating your graduation cap.
DON'T

Try To Do It All
Chances are, when you research grad cap decoration ideas, you're going to see a LOT of inspiration and inventive designs. But, when planning your inspired graduation look, remember that you don't need to do it all. If you try to cram all of your grad cap ideas into one design—your favorite Harry Potter quote, sorority letters, post-college plans, favorite photos, and college sports team logo—you're going to get overwhelmed…and so will your cap! Instead, stick to one or two ideas and carry them out well. Most grad caps are a little over 9"x9", and that's a pretty small space. Make the most of this compact canvas by keeping it simple.
DON'T

Forget To Say Thank You
Last but not least, don't forget to use your high school or college graduation cap decor as a way to say "thank you" to the important people in your life. Whether it's written on your mortarboard or not, a decorated grad cap is the perfect way to shout out Mom, Dad, and those who have supported you along the way. Snap a picture of your cap and send it to loved ones or post it online and tag your parents, friends, teachers, sorority, fraternity, team, or anyone else who has helped you achieve this huge accomplishment. After all, you worked hard to decorate your cap, so be sure to show it off.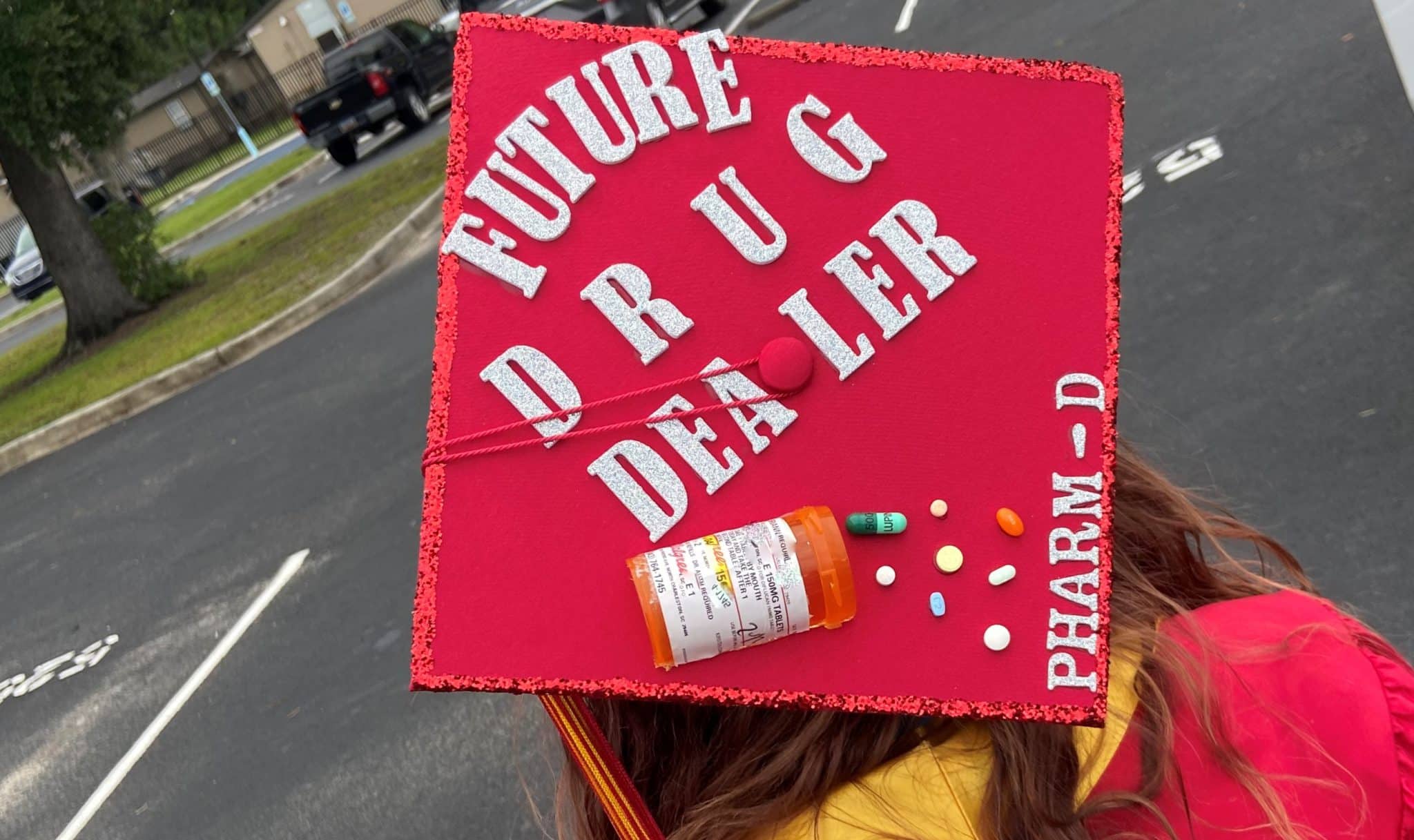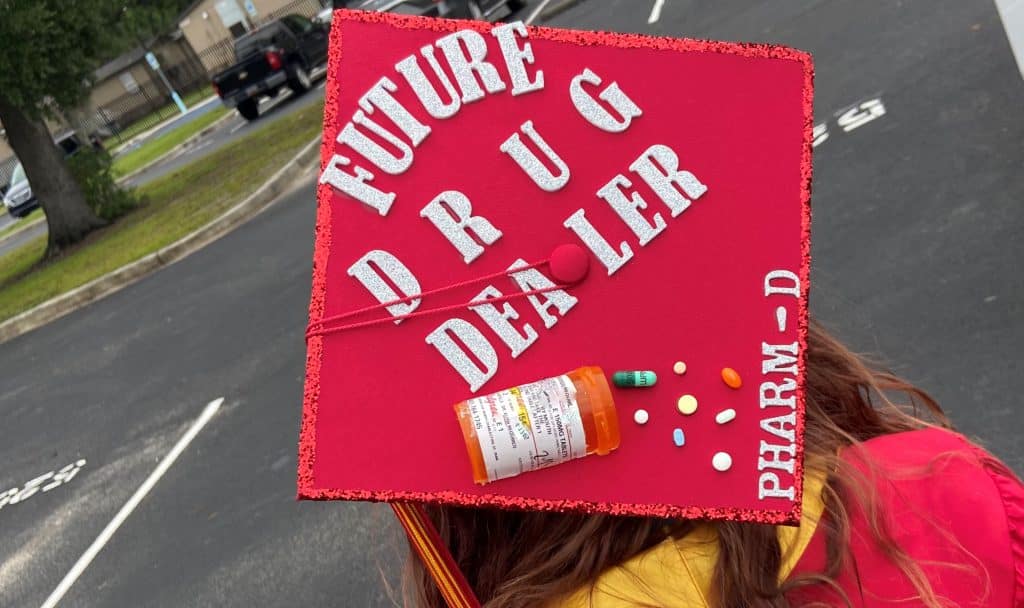 The Next Steps
Okay, so your graduation cap has been decorated—now what?! First, graduate! Enjoy every minute, take lots of pictures and don't forget to recognize how hard you've worked to get here. Toss your crafted cap into the air and then…keep it forever! Once the celebration is over, preserve your decorated grad cap in our Graduation Cap Shadow Box and display it proudly wherever you go next. This will serve as a treasured memento of your academic experience and remind you of who you were at this moment in time. And finally, share the love. Browse our graduation gift collection to help friends and family celebrate their seniors in their lives.