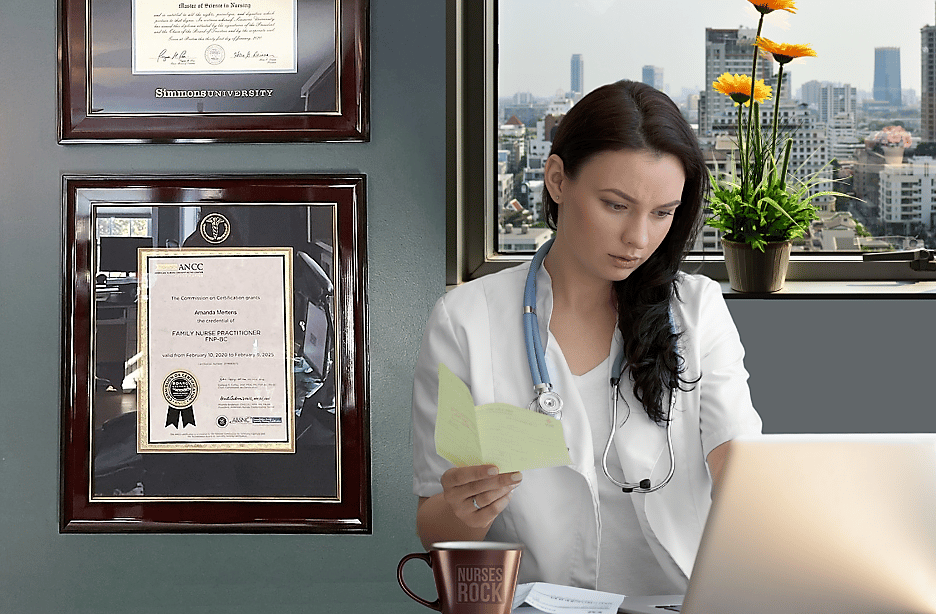 1. Nursing Jobs Are Very In-Demand
With plenty of retiring nurses, the aging of the baby boomer generation, and the increase of patients with chronic health conditions, there is an ever-growing need for nurses. The U.S. Bureau of Labor Statistics (BLS) projects that the employment of nurses will grow by 7 percent during 2019-2029, which is faster than the average growth rate for all occupations.
2. Nursing Degrees Offer a Competitive Edge
3. Nursing is a Rewarding and Satisfying Career
The World Health Organization (WHO) didn't coincidentally declare 2020 as the year of nurses and midwives. Knowing the role they play in our society, nurses are continuously supported by such campaigns to ensure they are being rightfully recognized for their hard work.
As a nurse, you are responsible for caring for people's health and you directly make a difference in their lives. Due to the nature of these duties, this profession is considered as one of the most respected ones in the world, making this a rewarding career to pursue in terms of job satisfaction and personal growth.
4. You Can Make Good Money as a Nurse
Nursing is considered a rewarding career when it comes to income as well. While salaries among nurses will vary depending on factors such as their level of education, specialized training, work experience, job location, etc., the BLS lists the median annual wage for registered nurses at $75,330 or $36.22 per hour. Furthermore, the highest-earning 10 percent receive an annual wage of $116,230. Therefore, the expenses that may come from your nursing degree will certainly pay off once you land a career in this field.
5. Many Different Nursing Specialties
One of the many advantages of the nursing field is that it offers a wide range of career paths. As a future nurse, the types of patients you'll work with will depend upon the healthcare specialty you pursue. Here are just a few of the nursing degrees you may consider:
Registered nurse
Certified registered nurse anesthetist
General nurse practitioner
Certified nurse-midwife
Clinical nurse specialist
Psychiatric-mental health nurse practitioner
Nursing administrator
Pain management nurse
Neonatal intensive care nurse
6. Flexibility to Work in Other Countries
A nursing degree provides you with a specific skill set that can be employed anywhere in the world, as long as you speak a local language. While in certain states your job environment may be slightly different when it comes to work systems and tools, your job description and duties will more or less be the same. This presents a golden opportunity to travel and work in other countries if you need a change of setting.
7. You Can Study and Work at the Same Time
Online education programs have become more and more popular among nursing schools both due to their benefits and lately due to the circumstances during the COVID-19 pandemic as well. These programs are likely to remain a popular choice among students, since they allow for more flexibility throughout their studies.
Programs such as a RN-to-BSN degree can be less constricting in terms of time, they are often more cost effective, and specifically designed to go hand in hand with schedules of students who are already practicing nursing, so you don't have to give up one or the other.