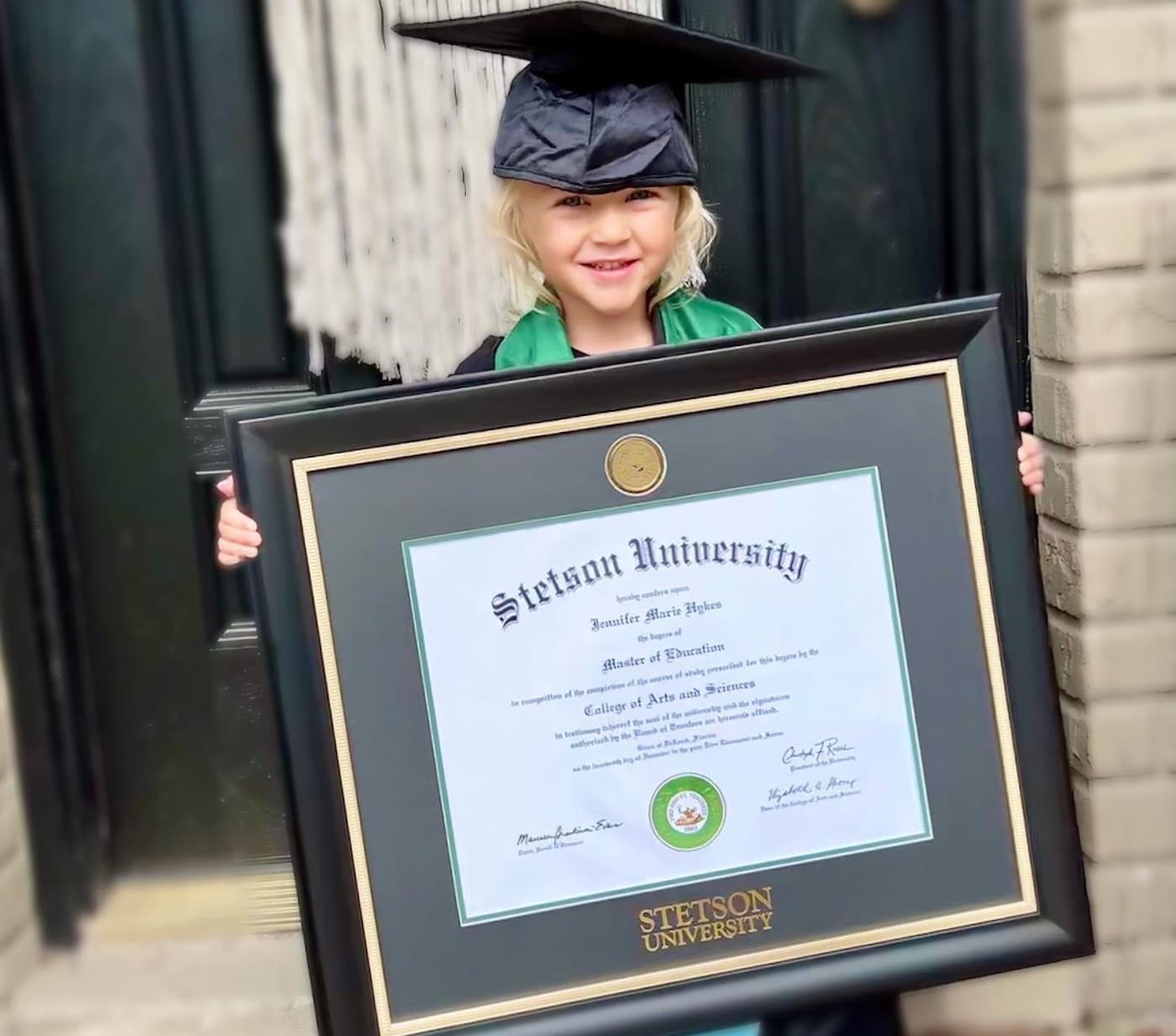 There are several companies around the world that produce frames, so why should you choose Church Hill Classics for your custom framing needs?
1.) We're Woman-Owned
In 1991, our founder and CEO Lucie Voves saw a need and began handcrafting custom diploma frames in her basement. From her determination and leadership grew a thriving degree framing company, certified by the Women's Business Enterprise National Council. Since then, Church Hill Classics has grown exponentially and is now a 12-time award recipient of the Inc. 5000 List of fastest-growing companies. We've also proudly produced more than two million frames to date.
Lucie is a staunch advocate of equality in the workplace and a pioneer for women-owned businesses. Giving back is a company priority; from sponsoring Girls Who Code STEM programs and Enterprising Women Foundation mentoring events to giving out $10,000 in college scholarships each year, Church Hill Classics loves supporting our customers and seeing them succeed.
2.) Frames Are Made in the USA
Church Hill Classics is proud to manufacture all of our products in the USA. Our Monroe, Connecticut facility is the home to our stellar team of local professionals who work hard to craft quality frames. By purchasing a USA-made frame, you support local businesses and can be proud of not just your degree, but your country as well.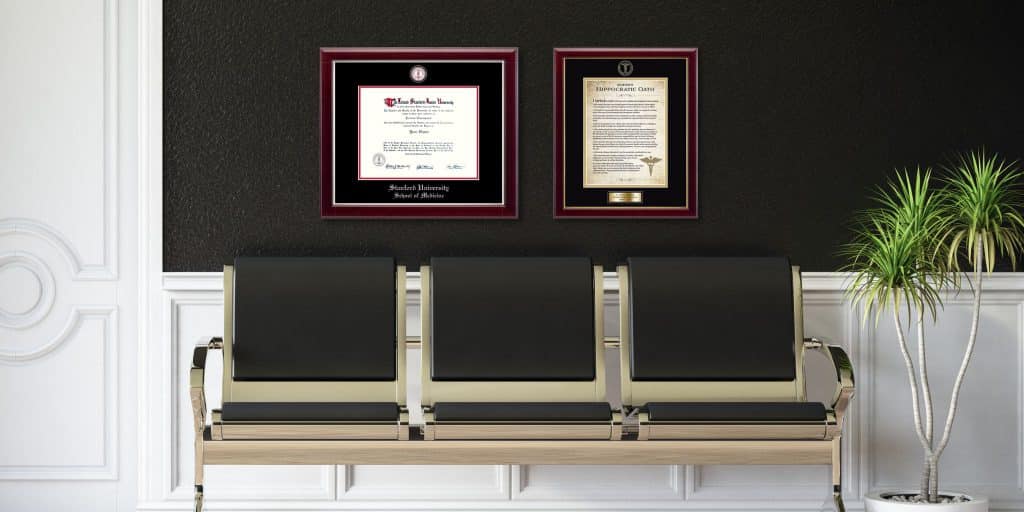 3.) Officially Licensed Products
Another aspect of our business that distinguishes us from competitors is that our certificate and college diploma frames are officially licensed! We've partnered with thousands of institutions to obtain official usage rights to various licenses for college institutions, professional certifications, and more. These official seals allow you to show off the professionalism and authenticity of your hard-earned degree or certificate; they highlight your accomplishments in a way that a cheap hobby-store frame cannot. It's no secret that our officially licensed frames allow Church Hill Classics to stand out from the pack.
4.) We Prioritize Sustainability
A cause that is of vital importance to Church Hill Classics is that of environmental sustainability. We only have one planet and we want to leave a positive impact! That's why we craft our frames with eco-friendly materials like 100% recycled wood mouldings and ship them in packaging made from recyclable materials. Additionally, we only source raw materials from vendors who prioritize sustainability and practice reforestation efforts. Read more about our sustainability practices and what you can do to help, here!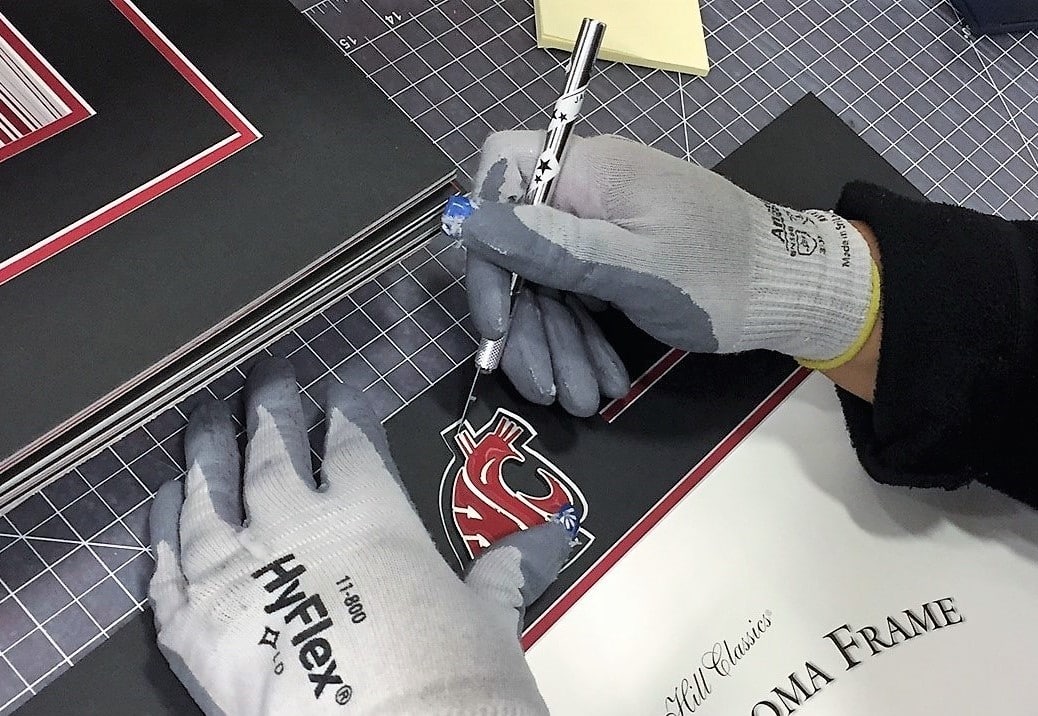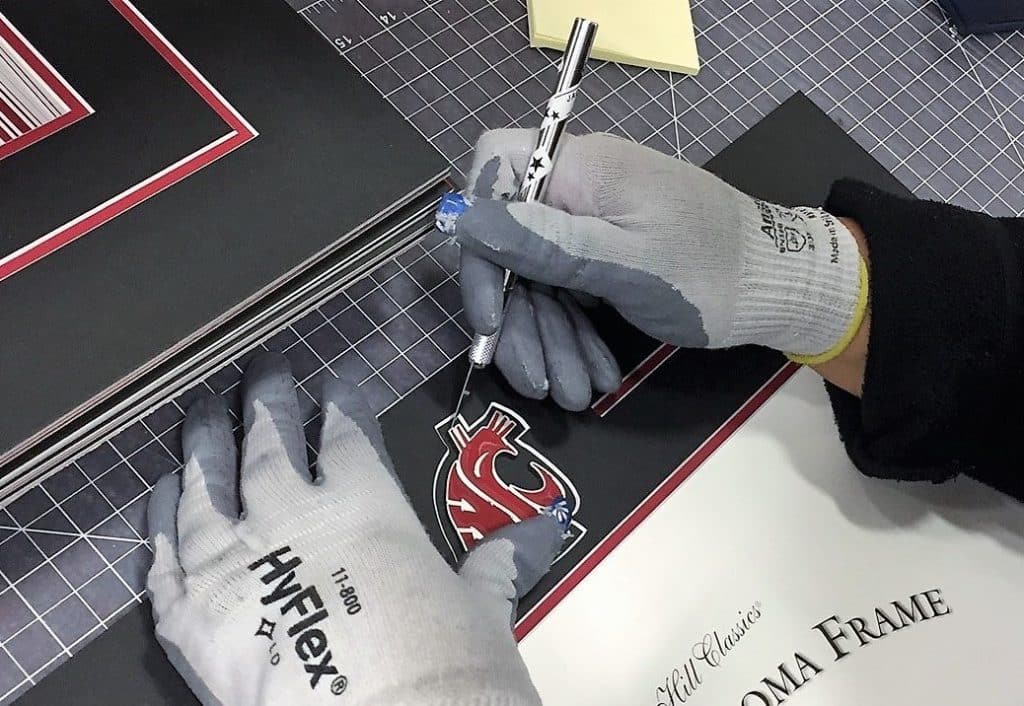 5.) Custom Diploma Frames Built By Hand
One of the most valuable aspects of Church Hill Classics is that our team of skilled artisans intentionally and carefully crafts each frame. Your custom frame is built according to your specifications when we receive your order; nothing is pre-made or sitting in a warehouse collecting dust. Using premium materials like solid hardwood mouldings, museum-quality mats, and UV-protective glass, we believe our customers truly deserve the best. It will then be cut, joined, built, and embossed by expert framers before arriving safely to your door. 
Another unique perk? There are a plethora of different ways you can customize your frame to match your unique style! In addition to our many frame designs, you can customize a photo, diploma, or certificate frame to your liking using our online Create-A-Frame tools. These various options allow versatility in design for our customers and ensure you get exactly the type of frame you want. 
6.) Customer Happiness Guaranteed!
At Church Hill Classics, we care deeply about the satisfaction of our customers. That's why we can guarantee that you'll love the frame we build for you, and if you're not happy, we'll go above and beyond to make it right! We also offer a 120-day return policy that sets us apart from our competitors. We know how hard you worked to earn your degree, and that's why you should display your achievements in products from a company that values excellence. Design the perfect diploma frame for your home or office decor today.