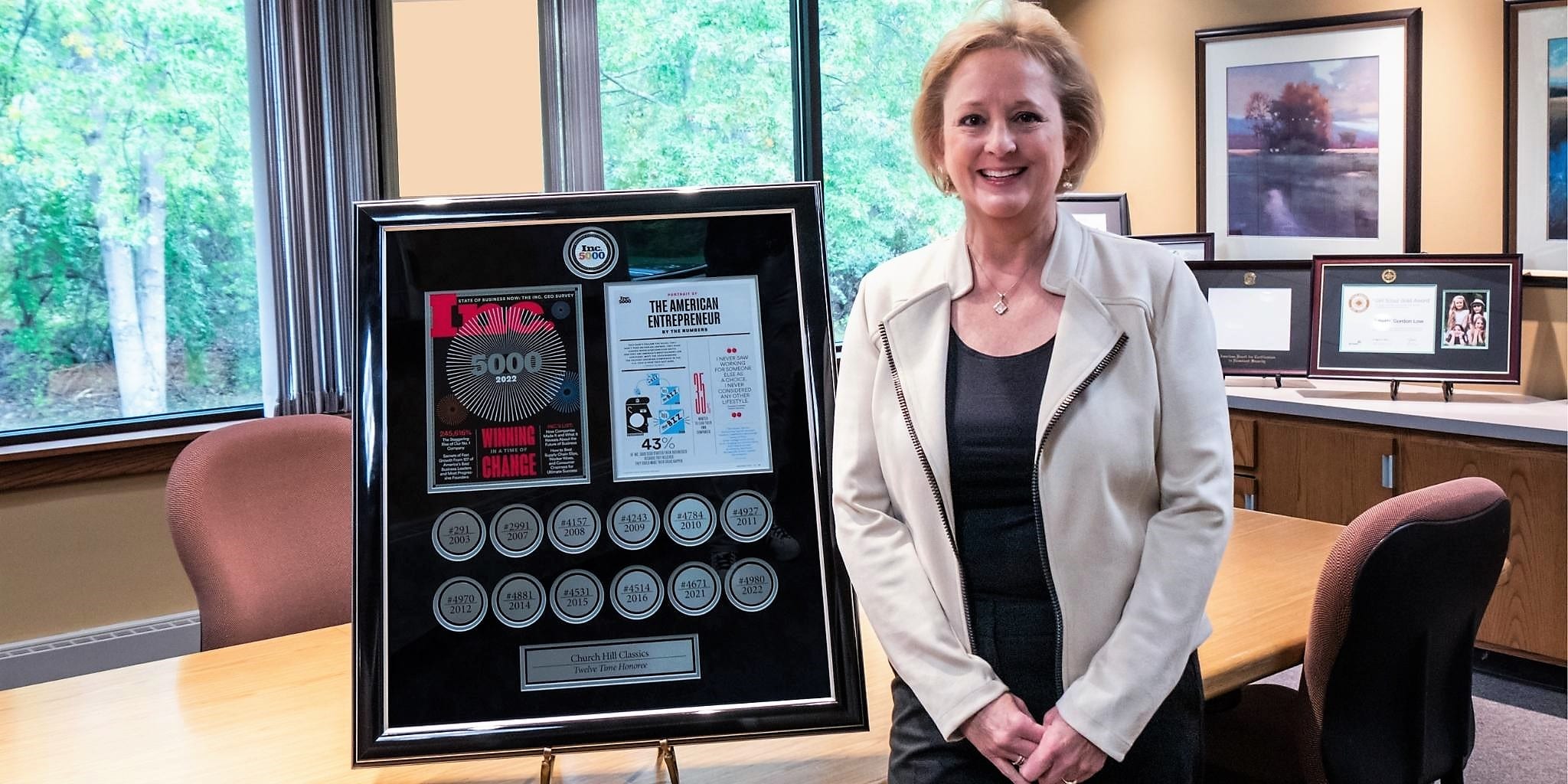 At Church Hill Classics, we often talk about creating "Wow" moments for our customers with our diploma frames, awards, and gifts. This year, we have our own "Wow" moment, making the Inc. 5000 List of Fastest-Growing Businesses in the U.S. for the 12th time. I'm proud to be the only Connecticut manufacturer and one of only 9 female business owners in the country to earn that distinction! Only 0.5% of applicants since 1982 have won on 12 separate occasions, putting Church Hill Classics in rare company.
Winning the Inc. Award is an incredible honor in its own right, but to win the very award that my employees designed and handcrafted is a source of unimaginable pride. Inc. 5000 Honorees represent the top .07% of growing companies in the United States, so to achieve this commitment to excellence, fine craftsmanship, and superior customer service.
I get a lot of questions from entrepreneurs and small business owners about how we continue to make the list. It's something I couldn't do without my dedicated employees; it's a victory we share and celebrate as a team. So I decided to ask them: How do you think we did this twelve times? Here is their takeaway on our company's success!
Teamwork Makes the Dream Work
"To make the Inc. 5000 list, a company must show a significant growth rate over a three-year period. We grew 53% in the last three years, which is amazing! I think our focus on teamwork and planning has been a huge success for us. Aligning our employees across departments toward the same corporate goals and rewarding them when they're achieved has been a major victory for us. I'm really proud of what we've accomplished together!"—Judy, Finance and License Manager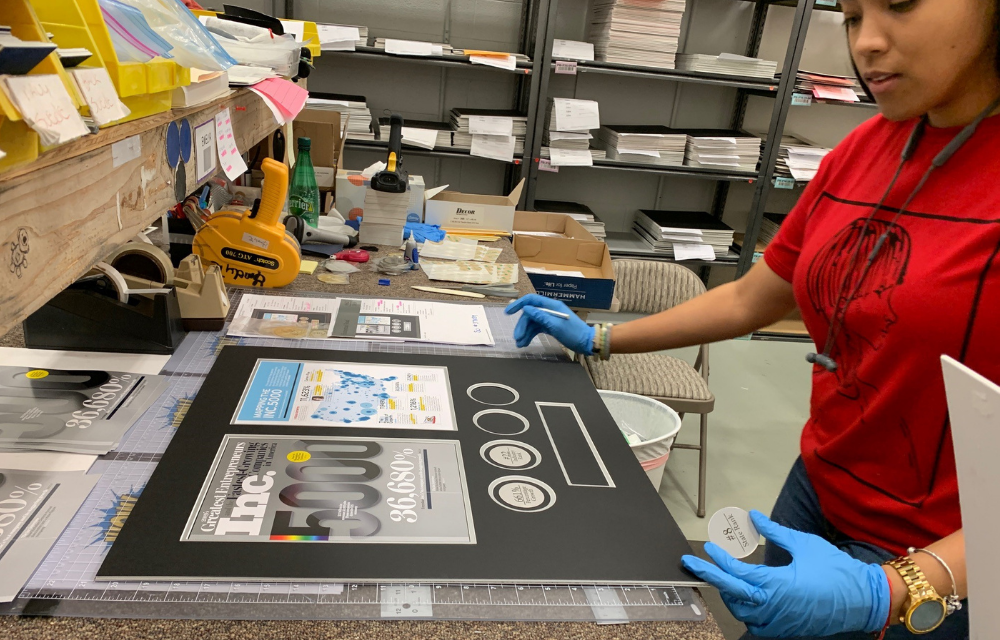 Quality in All We Do
"Our products are individually handcrafted and custom-built right here in our Connecticut facility. That's why quality is the first word that comes to mind when I think of Church Hill Classics. Each designer, craftsperson, mounter, framer, and shipper has a hand in the creation of every frame that leaves this building. I believe that's the key ingredient to our success and the reason we've made the Inc. 5000 List 12 times, quality people, quality products, quality customer service, and quality partnerships."—Cindy, Production Manager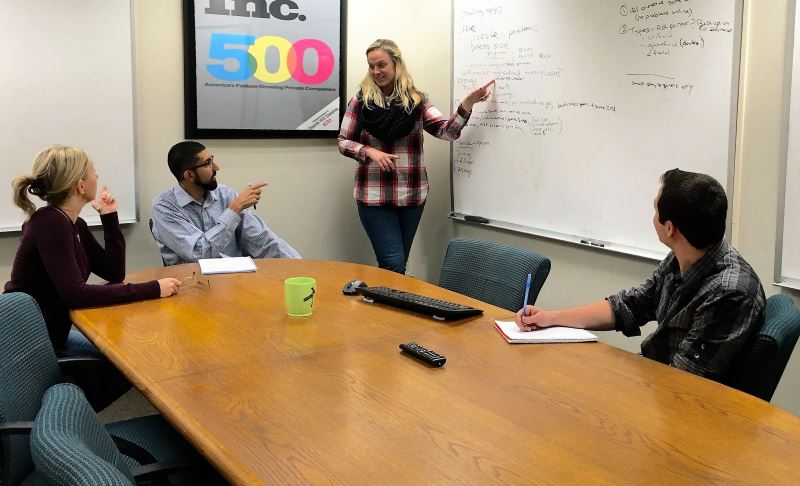 Communication Is Key
"We have daily communication through huddles and team meetings to share victories, address roadblocks, and help one another on priorities. I think this has helped us stay in sync as a company and given us focus. By keeping the lines of communication open, we problem-solve together, keep our daily and quarterly goals in check, and bring potential issues to the forefront to produce positive results."—Jodie, Director of Marketing
The Customer Is Always #1
"Our Customer Service Department is located right outside Lucie's office for a reason, she wants to know why customers are calling, what they have to say, and what we can do better. She fields customers' calls all the time in order to understand their questions, listen to their concerns, and to thank them for their compliments. That feedback is invaluable and has helped us develop new products, improve our website, and make changes to our packaging. So, remember, the next time you call Church Hill Classics, you just might be speaking to the CEO!"—Sue, Customer Service Manager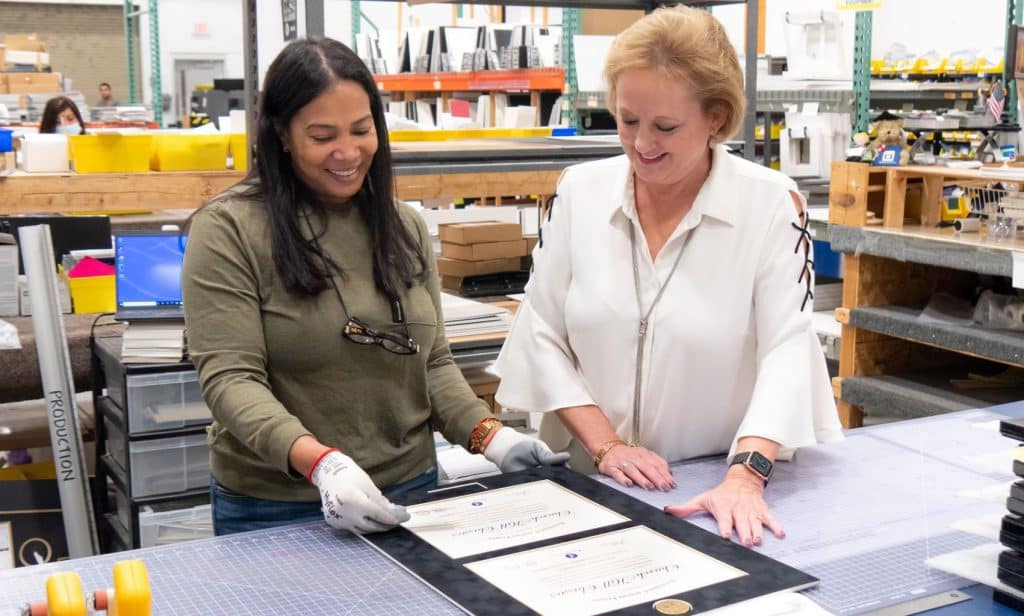 Passion for What We Do
"I've worked with Lucie for 26 years, and one thing that has never wavered is her passion for what we create here. It's why she walks the production floor making suggestions to improve workflow and keeping an eye on what goes out the door to our customers. I remember the days when she was building frames in her tiny basement, making sales calls, and negotiating contracts. While her responsibilities have grown, she's still the same person with the same dreams for this company."—Robin, Operations Manager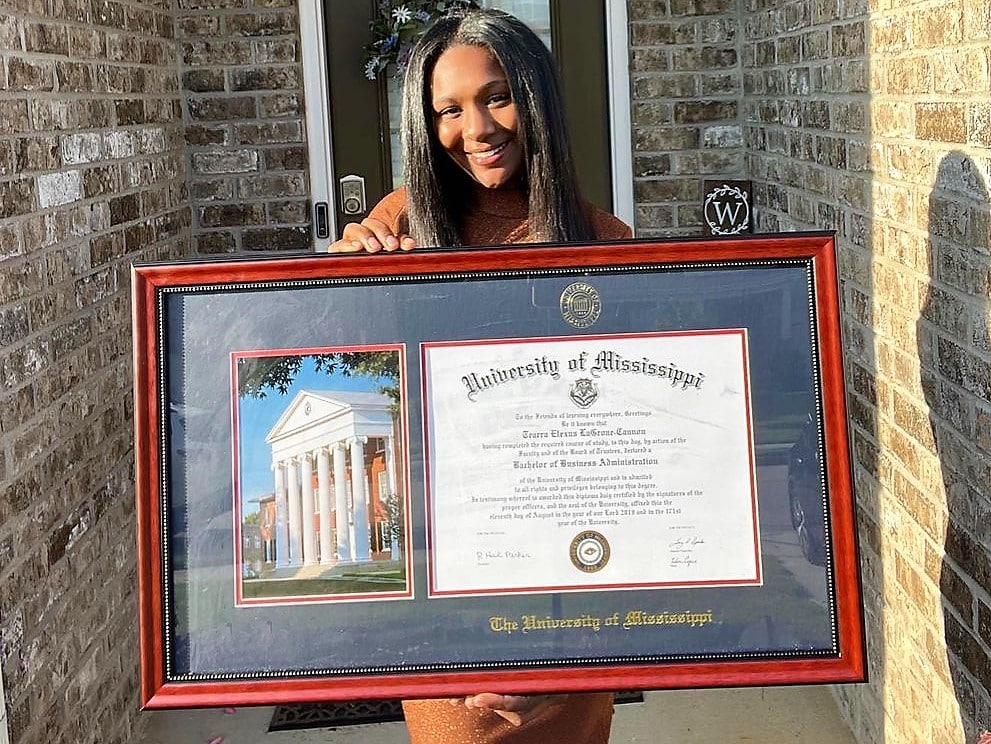 More than Just a Diploma Frame Company
We do so much more than just work for a "frame company." Even in the throes of our busy graduation season, while we're cutting mats, creating invoices for bookstores, planning marketing campaigns, designing new product images, chatting with customers, buying materials, or packing up boxes, we remember what an important time it is for our customers and how our frames and that "Wow" moment will be part of their special celebrations. We want to deliver something that's even better than what they were expecting. And, that's what my employees do every day, they deliver something even better than I could've imagined when I started this business 30 years ago. A heartfelt congratulations to everyone at Church Hill Classics who helped us make the Inc. 5000 List for the 12th time!